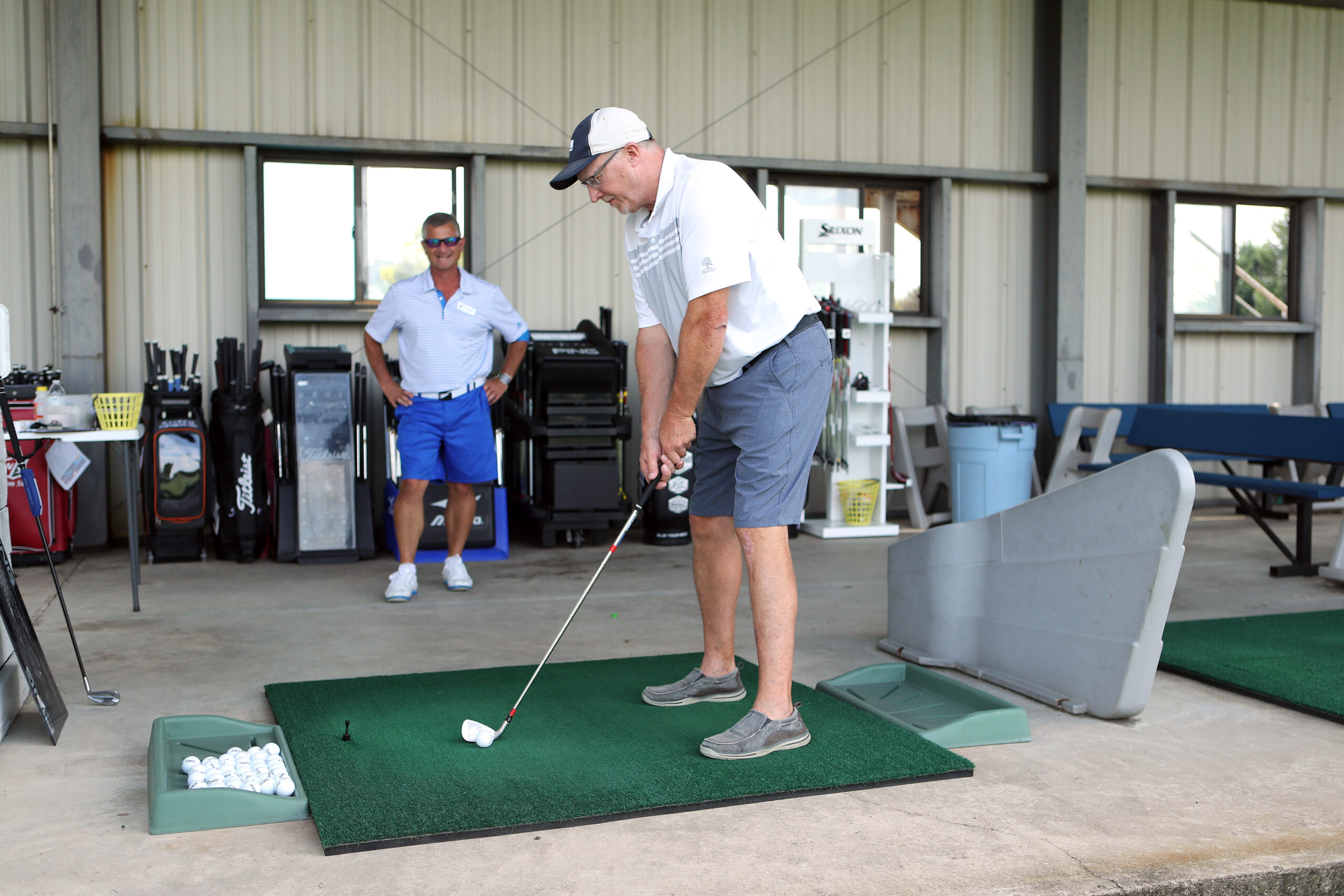 By Vinnie Manginelli, PGA
PGA Professional Rick Kline and his wife Patty sold their Kutztown, Pennsylvania driving range a couple of years ago and moved their operation into a new location across Berks County to Sinking Spring, Pennsylvania. They opened the doors to the new facility on March 1, 2019, and since that time, and amid a world-wide pandemic, the Klines have renovated, refurbished, rebuilt and reseeded, as well as added special amenities that bring the best technology in the game to their GRAA award-winning family-owned golf practice facility.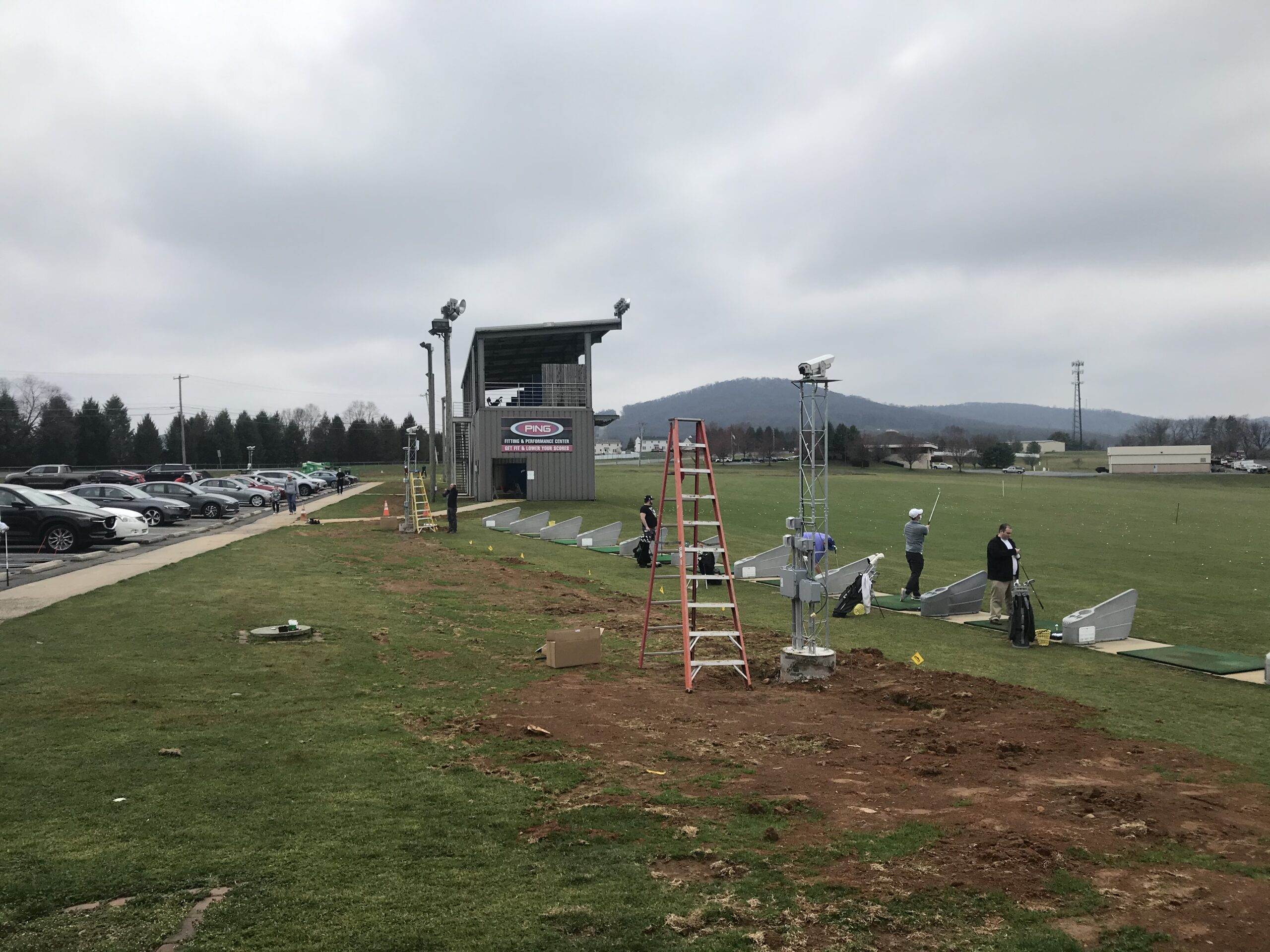 It was during a special Zoom call at the 2021 PGA Merchandise Show when Rick and Patty Kline met with the folks at Toptracer to discuss the potential opportunities and benefits of bringing this innovative and very popular technology to their driving range. They followed it up with outreach to existing facilities regarding such issues as pricing and general do's and don'ts, and in Apil of this year, Toptracer Range was installed on the Sittler Golf driving range.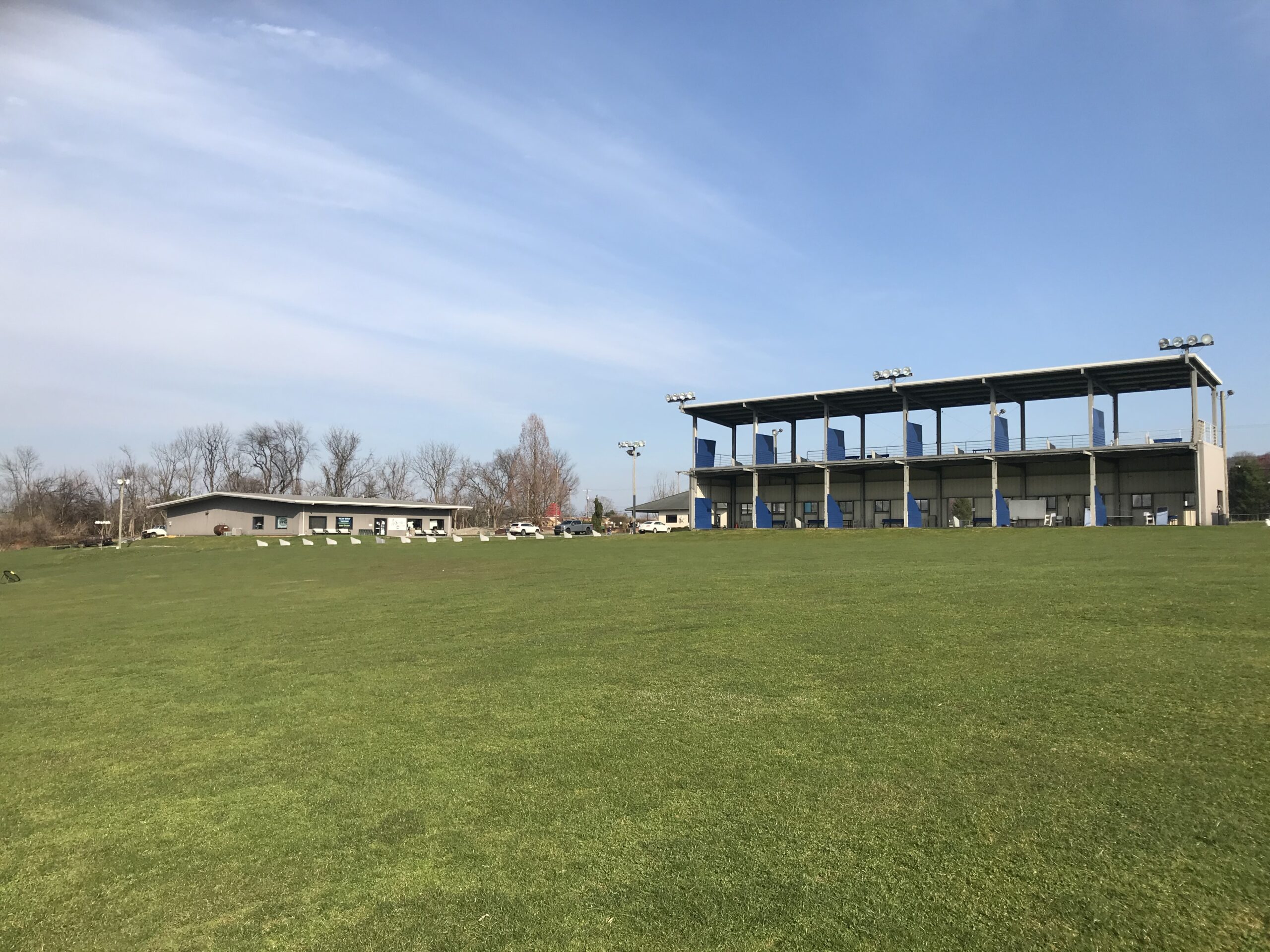 With 24 covered and heated hitting bays, each with its own Toptracer monitor and 14 outdoor mobile stalls and 30 grass tees supported by Toptracer Range, "customer feedback has been incredible." "We're getting people who'll drive over an hour just to hit a bucket of balls," Kline stated.
Customers cite the gaming features, data provided, engagement created and overall practice experience that makes Toptracer such a draw for golfers at practices ranges across the country.
"The avid golfer likes to see all the statistics," Patty Kline commented. "The families and the beginners enjoy the games and contests available. It's really very engaging for golfers of all ages and abilities."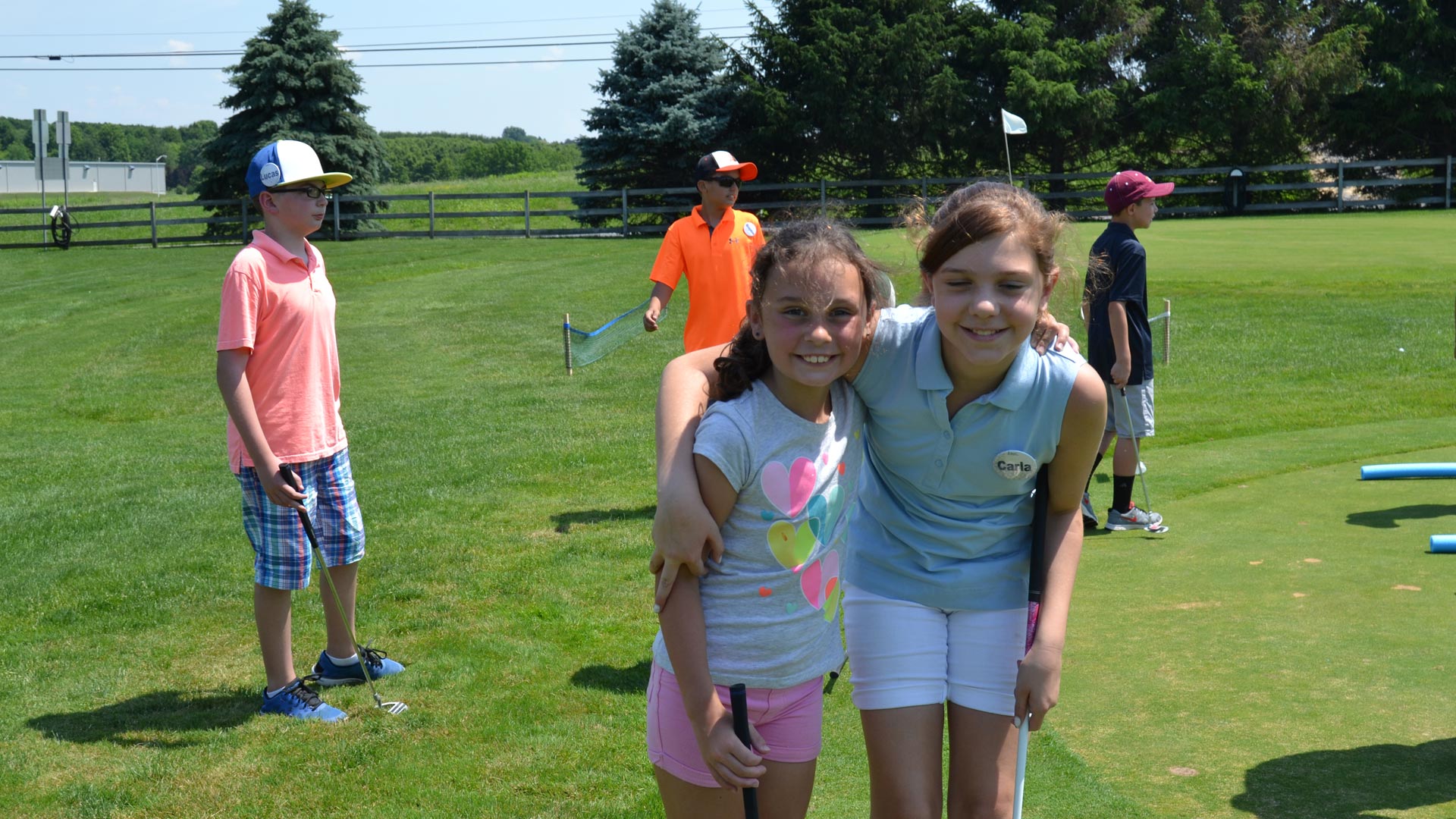 Rick Kline highlighted a scenario from this past summer – it was one of those holidays – Memorial Day or 4th of July, he recalled. He was teaching and fitting all day, and noticed as he looked out upon his range, what used to be individuals hitting balls alone were now families enjoying time together with Toptracer. He couldn't help but notice how many times mom or dad would return to the golf shop to replenish their extra-large bucket of balls – they just couldn't get enough. With Toptracer available, families are spending hours at a time at Sittler Golf.
Kline offered an interesting rationale for bringing in Toptracer at this time. After his January 2021 meeting with the Toptracer people, he said, "We've all had a good year (citing the boost that golf facilities have had amid the pandemic) and shame on us if we didn't do something big because of it."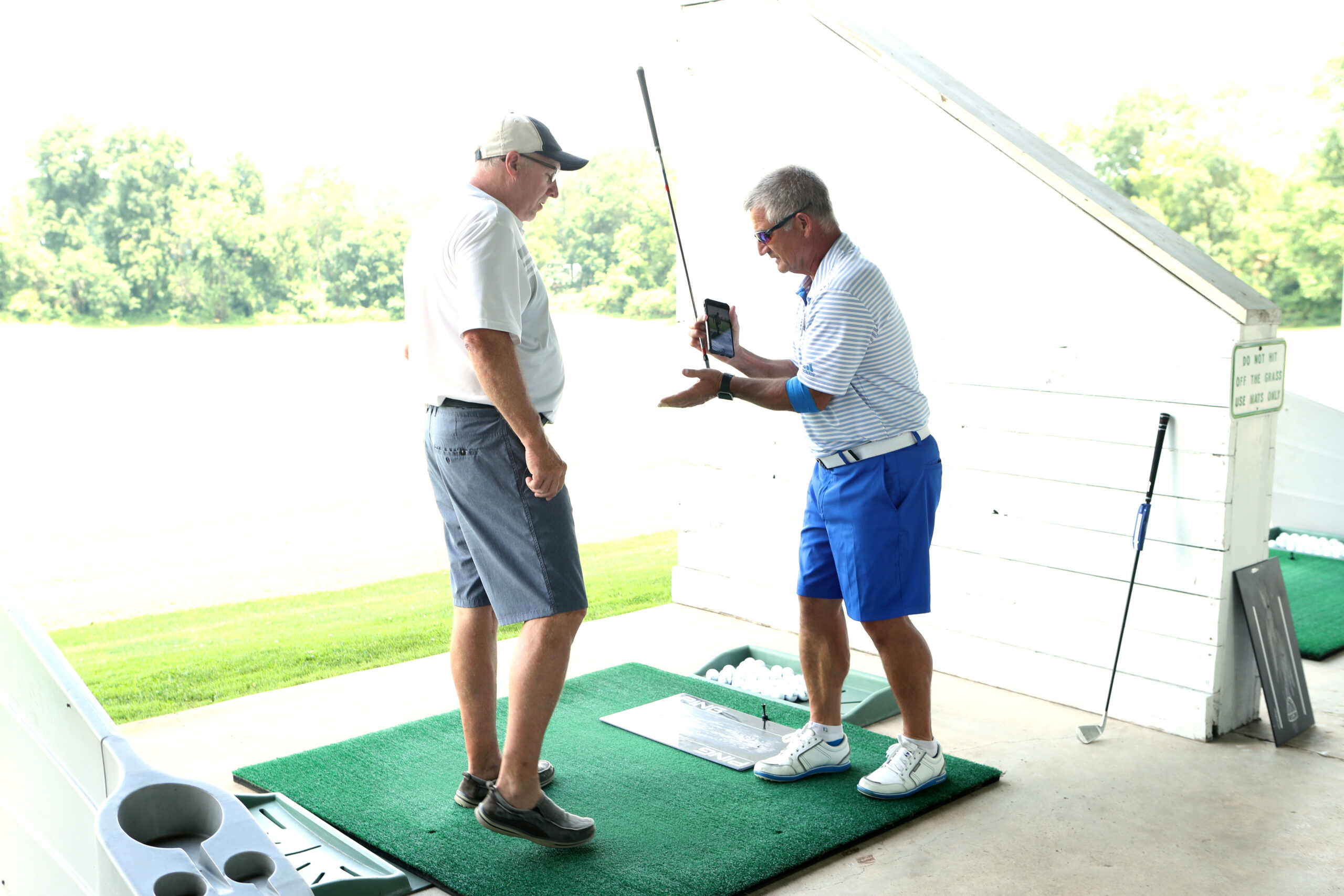 He and Patty are super focused on retention of the many new golfers they've welcomed to Sittler Golf over the past two years, and are confident that an added amenity like Toptracer is just the start in creating those vital long-term relationships with customers. After all, it is the consensus among most in the industry that technology is the primary source of golfer retention in the 21st century. "New golfers are technologically savvy, and I thought, what can we do to keep them engaged? Toptracer is the perfect answer!"
"We were in Florida when we decided to go with Toptracer," Rick stated. "So, we called our kids and told them the great news." With the installation happening in April, Kline's facility hasn't missed a beat this season. He looks forward to going into their first winter with Toptracer on board.
There's no extra charge to use Toptracer at Sittler Golf, after bucket prices were increased a bit with the Toptracer installation. This allowed them to move seamlessly into the new spring season. "I think customers are much more willing to pay the increased rate if they see there's an added benefit for them," Kline confirms. He says the range was at least 25 percent busier this summer than during the previous season, which had already been up from 2019.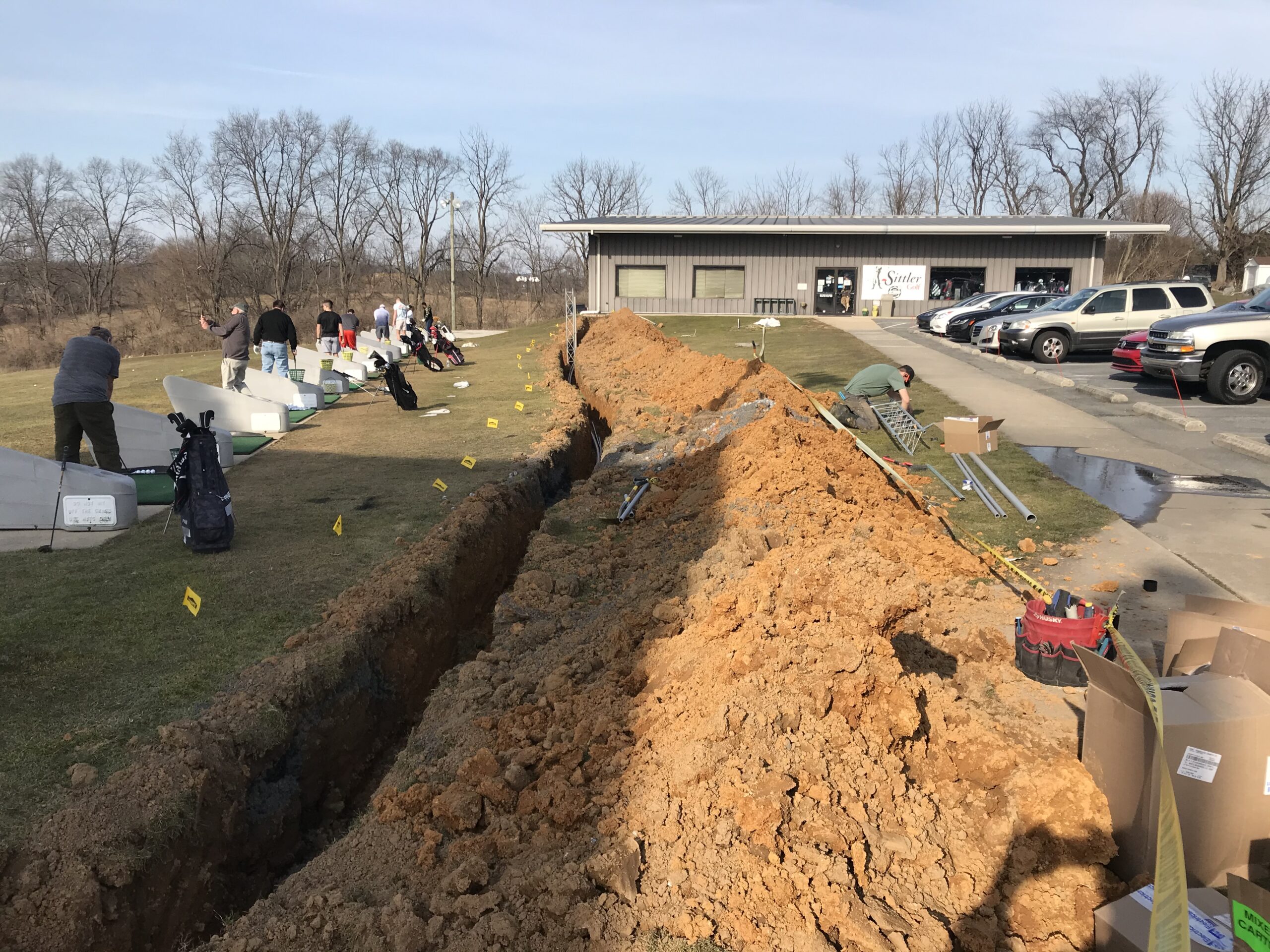 Kline says Toptracer was on their master plan when assuming ownership of the facility a few years ago. But, as a result of the GRAA virtual roundtable meeting held in January that included Toptracer, they expedited implementation to this past spring to piggyback on the surge of new golfers they've gotten.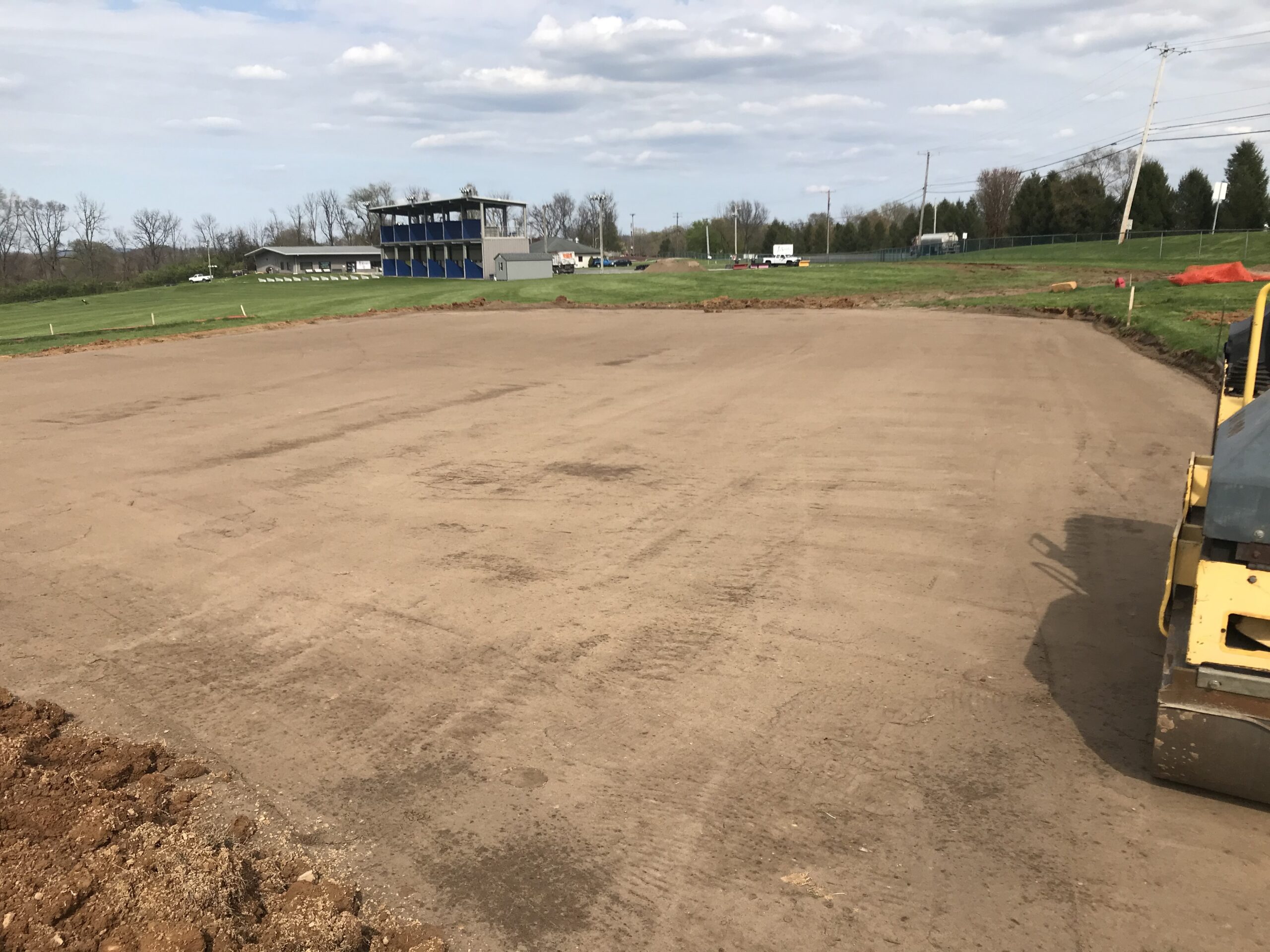 As if adding Toptracer wasn't big enough, the Klines did some other work to their family business. Due to open next April is 8,000 square feet of putting and chipping greens, with an expansive practice bunker adjacent and a variety of short game memberships available for the 2022 season. This area will be fully-irrigated to ensure pristine conditions for their daily, weekly, monthly and annual members.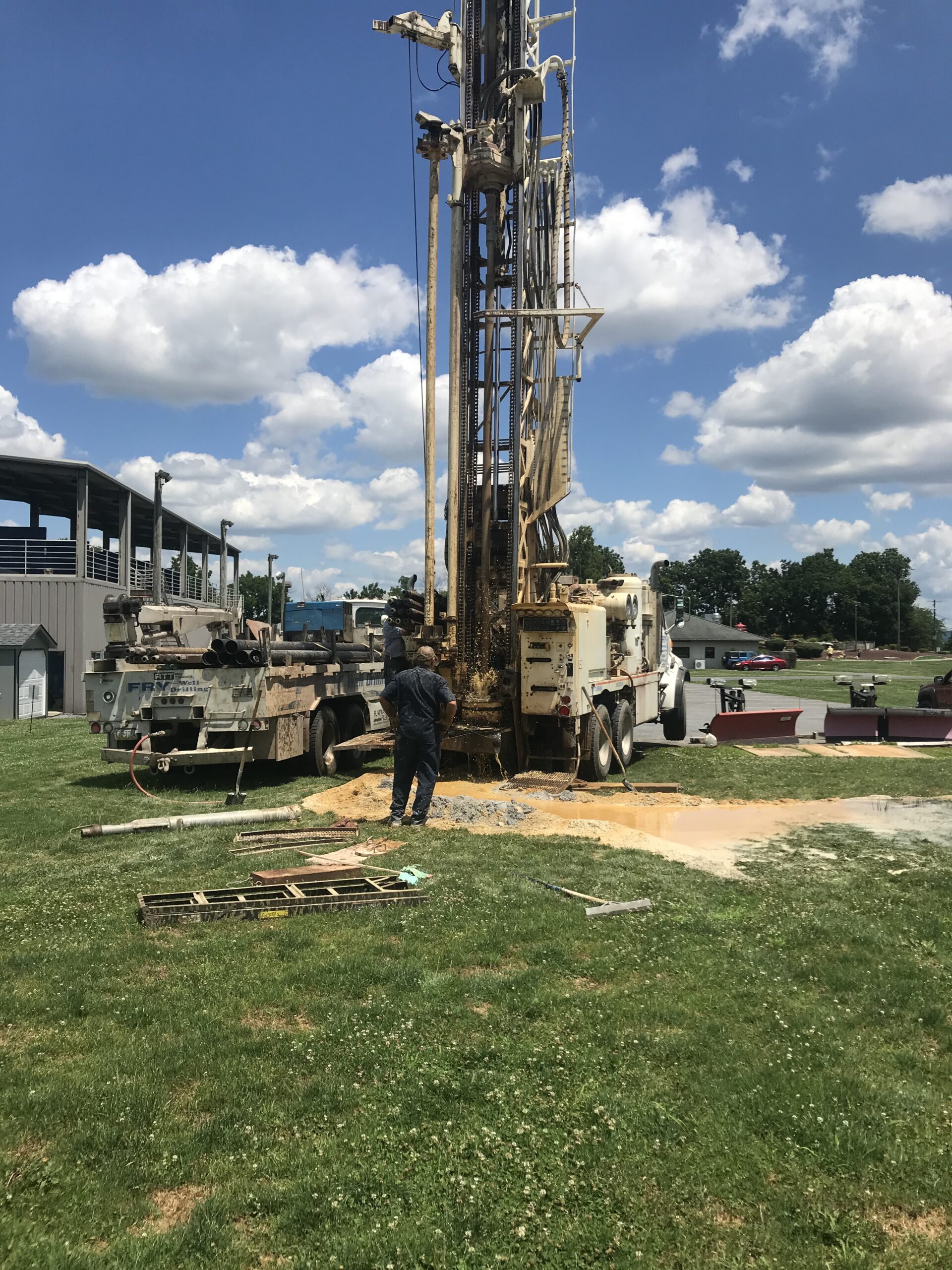 In addition, they irrigated the grass teeing area as part of a beautification renovation that will continue to attract the best golfers in the area. And the projects don't end there. Kline says they recently started construction on a 3,500 square foot addition to their clubhouse. This new space will house four indoor/outdoor hitting bays and two simulator suites, all equipped with Foresight Sports GCQuad technology. In addition, there will be a putting lab with SAM PuttLab technology to aid in the many putter fittings and putting lessons they conduct.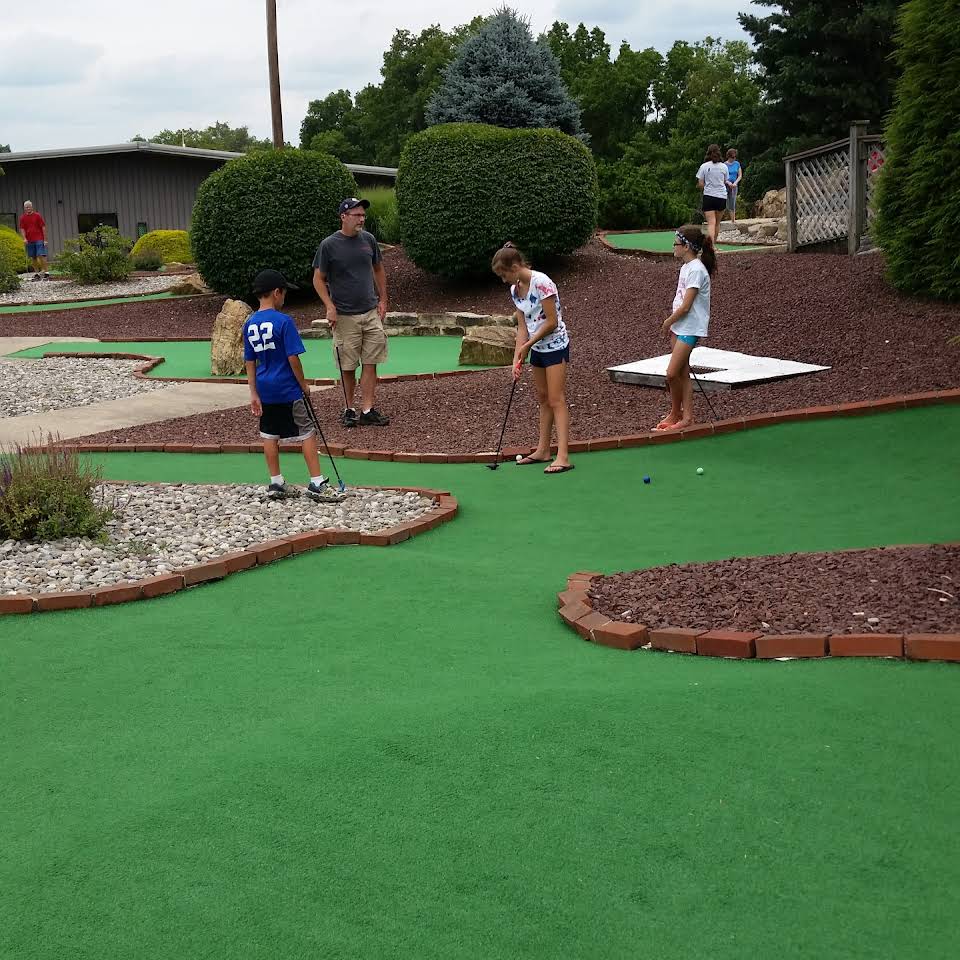 As the four indoor/outdoor bays add to an already bustling teaching and fitting business, the simulator suites will allow the Klines to host groups, leagues, parties and a variety of special events. To aid in this aspect of the business, there is a restaurant on the property that is leased out to a food and beverage professional. Located adjacent to their recently-renovated miniature golf course, Big Bertha's, as it is called, will be a go-to spot for a quick bite to eat, a soft drink on a hot summer day or a nice spread for groups in the simulator suites.
Kline referred back to the master plan, stating that it was slated to extend for the next 5-7 years. But, while COVID-19 pushed the clubhouse expansion back a bit, Rick and Patty revised their original timeframe, with Toptracer moving up the list. Now that clubhouse expansion has begun, they anticipate another exciting year in 2022 with the new short game area in its final stages.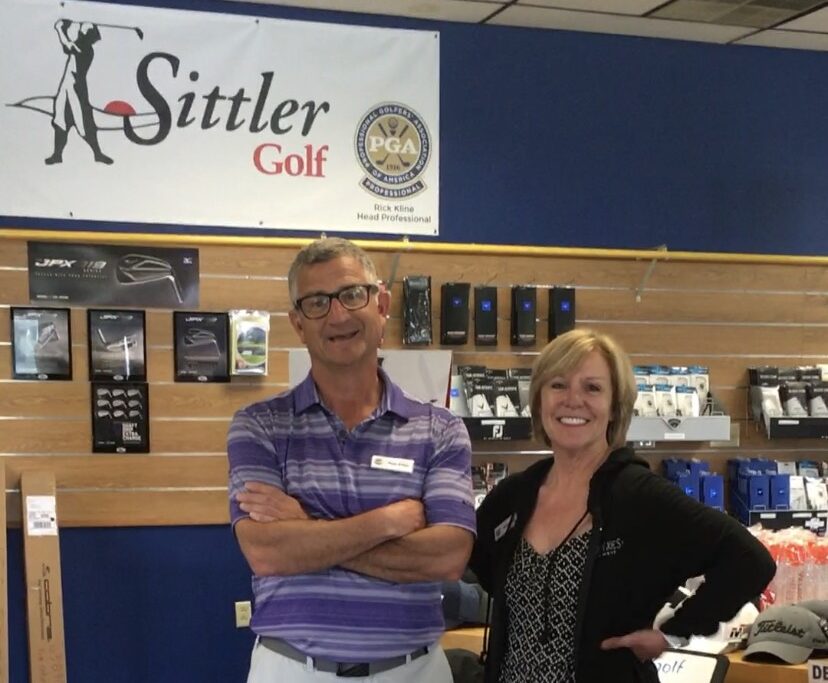 When asked about the division of duties at Sittler's, Rick and Patty described a team of professionals, some with the last name Kline, but all considered family to them. Patty says she's onsite quite often to oversee the slow transition from her and Rick leading the team to the next generation taking the reins, which is the plan for the future. "I'll be teaching even when I need a walker to get to the lesson tee," Rick says. "But passing the torch to our sons and dedicated staff is what is truly important to me and Patty."
Their sons, Ricky and Ryan, are both registered in the PGA Professional Golf Management Associate Program. Ricky (31) graduated from Penn State and pursued his dream of movie production in Los Angeles, and Ryan (29) toiled on the mini tours for a while. Both are now back at Sittler Golf, Ricky as Head Teaching Professional and Master Club Fitter, and Ryan as COO and club repair guru. He also oversees the daily operations of the facility.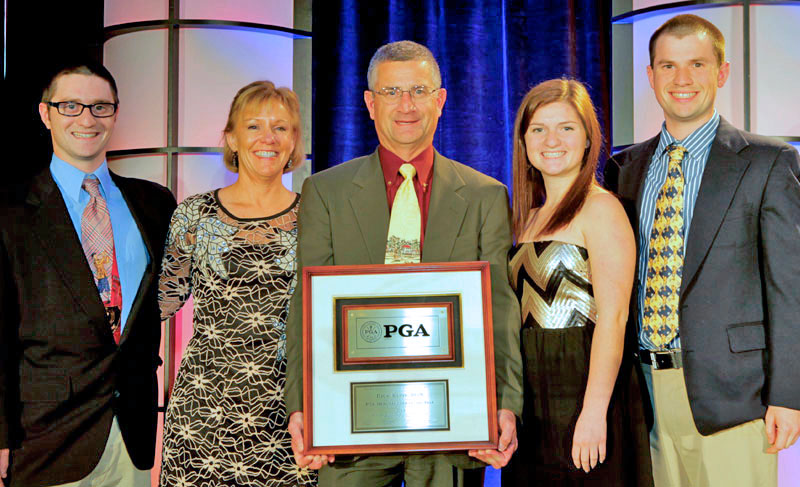 In addition, Steven Sherry, another PGA Associate and the boyfriend of Rick and Patty's daughter Kasey, adds his expertise as the facility's General Manager, where he oversees many administrative issues including hiring, training and the many special orders that come from almost 1,000 custom club fittings conducted each year.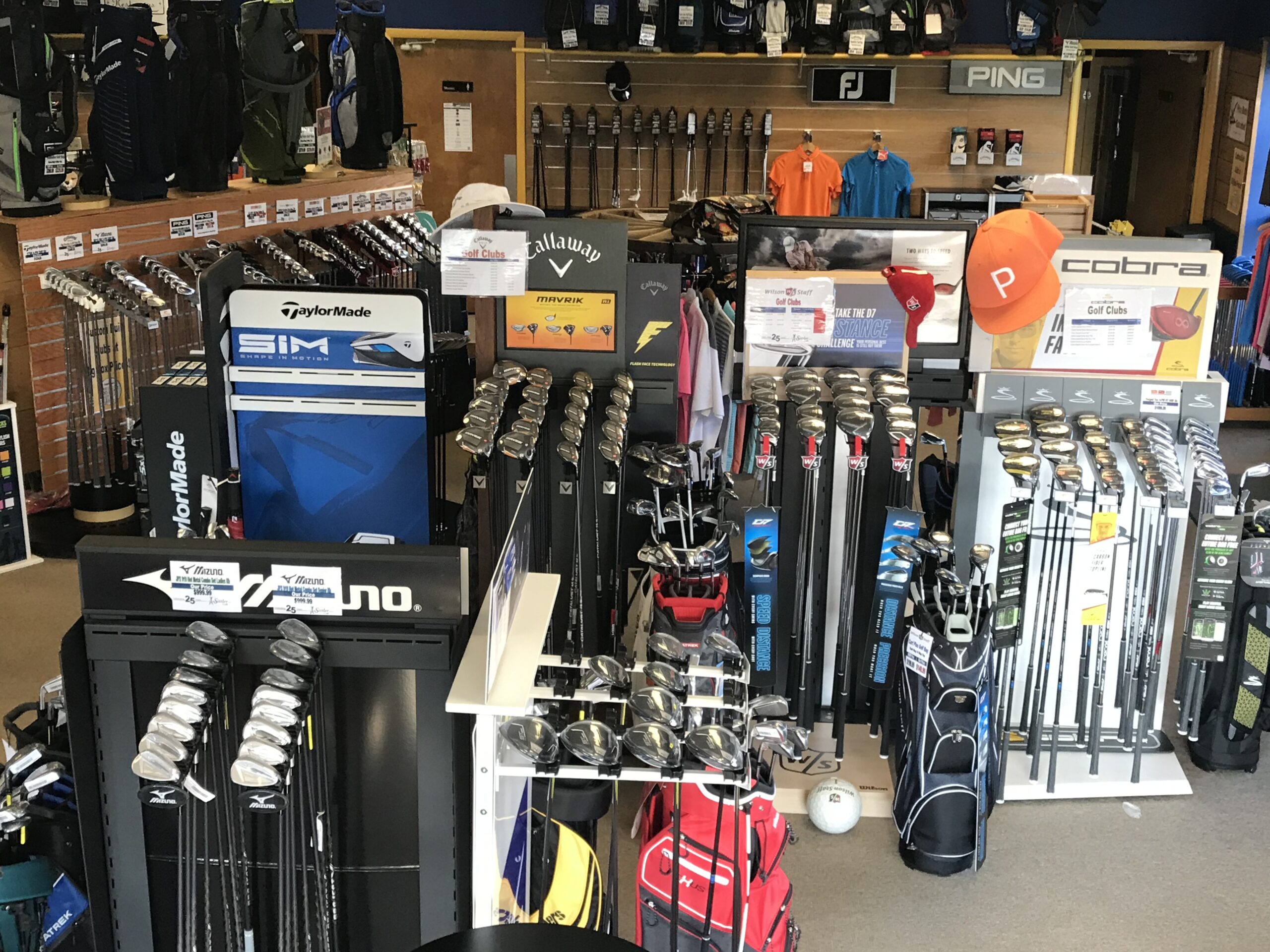 Also, the family extends to two more team members. Thad Donchez is the Product Manager who ensures the 3,500 square foot golf shop is fully-stocked for those off-the-shelf hard goods purchases, as well as apparel, outerwear, headwear and accessories. With a decade at Sittler Golf's two locations under his belt, Donchez is certainly part of the family to Rick and Patty.
Their newest team member is Anthony Schweppe, a PGA Professional who was the PGA Director of Golf at Regents' Glen Country Club in York, Pennsylvania for five years. With an impressive teaching resume, Schweppe has enjoyed his first year at Sittler's and looks forward to a busy winter, as well as the teaching and fitting opportunities in store when the indoor teaching center opens this spring.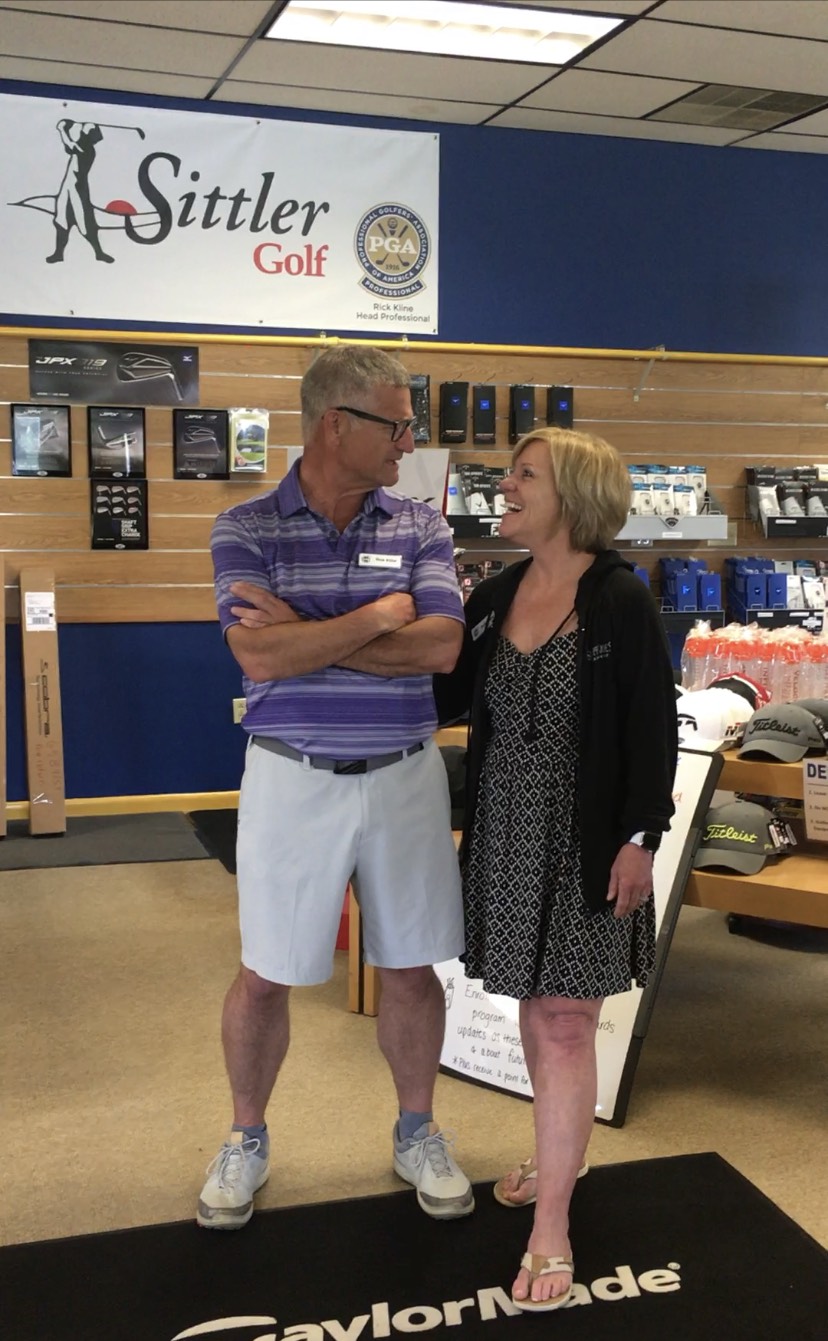 Don't think that Rick and Patty are riding off into the sunset just yet, however. Rick still spends all his time at Sittler Golf teaching and custom fitting, increasing new club sales and growing the game with the best of them, while Patty remains active in the marketing and training, and manages the all-important accounting and financials of the business, as well.
Plans for the future are many for Rick and Patty Kline, as they look to ease into some variation of "retirement" in the coming years, and already have the team in place that will take Sittler Golf into the future. The mission of everyone involved is to serve their new golfers and existing clientele with new amenities, great technology and an incredible amount of expertise.
Fittings and lessons are booked into December, so things don't appear to slow down for the Kline family as the weather turns colder and the holiday season approaches. In fact, Rick and Patty are looking for more great golf professionals to join their team. With lessons and fittings at an all-time high, Sittler Golf continues to grow from a personnel perspective, as well.
To join the family at Sittler Golf, log on to their website for an online application.