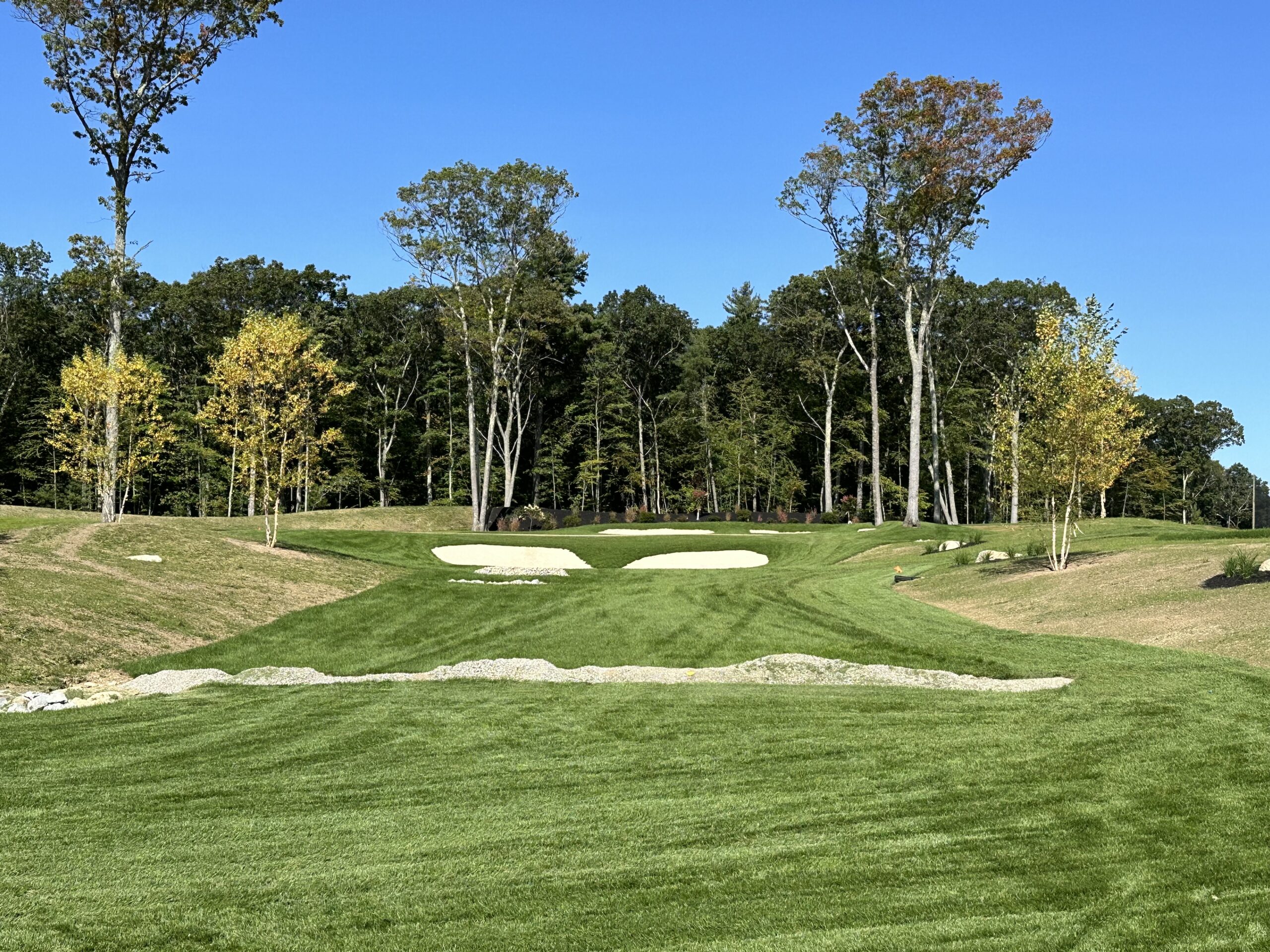 By Vinnie Manginelli, PGA
Shining Rock Golf Club is a semi-private course with roughly 200 members and brisk daily fee play. Head Golf Professional, Mike Stacy, and his team host about 40,000 rounds each year on their 6,728-yard championship layout.
They've recently implemented some range renovations that are generating a buzz and warranted some investigation on our part. After all, if there's a golf range being enhanced or beautified, we want to know about it and share it with the world.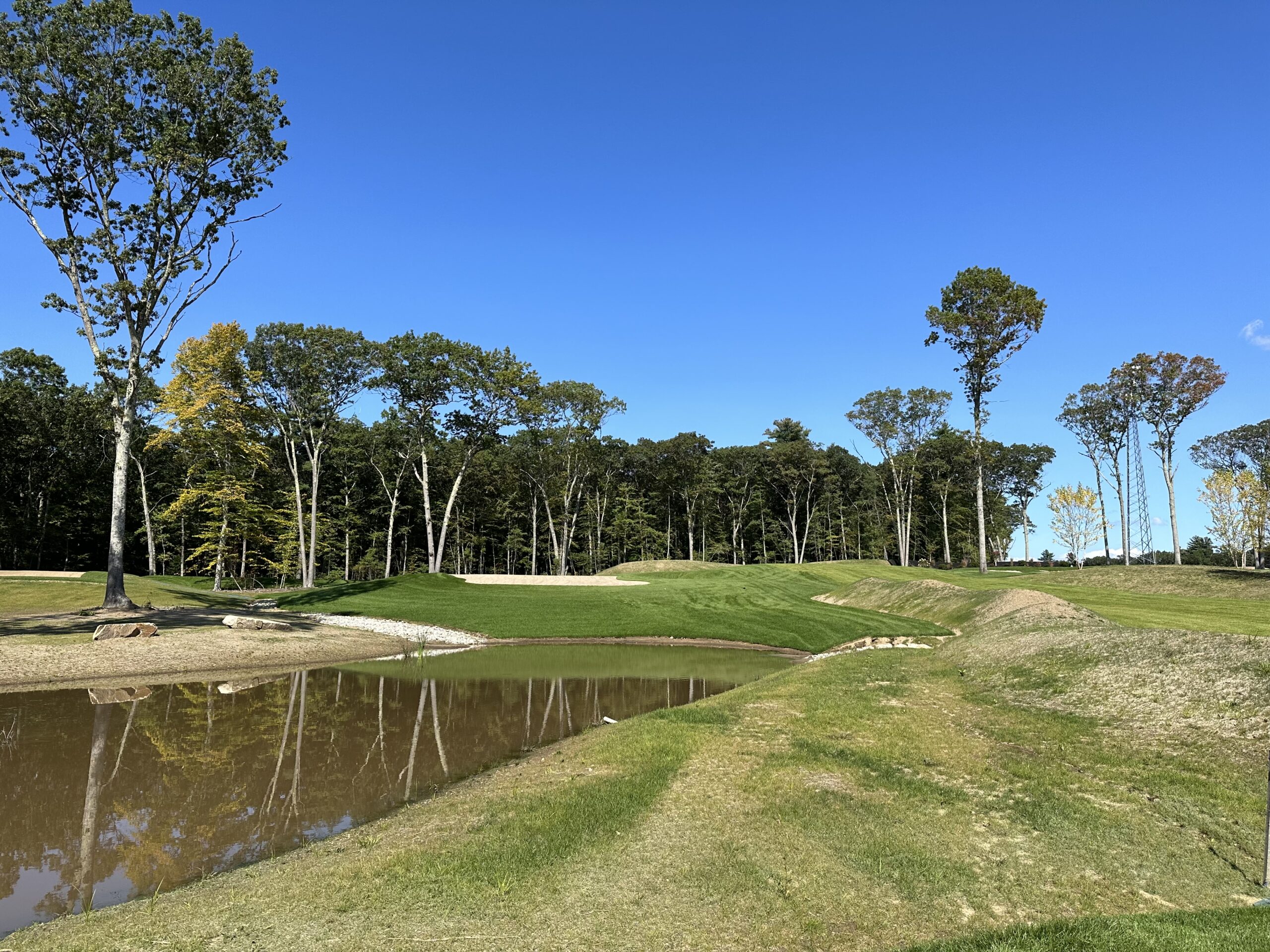 Stacy came to Shining Rock three years ago when they built a driving range that was part of the original plan for the course almost two decades ago. The financial crisis of the late 2000s threw a wrench into those plans at the time, and the range was finally built more than a decade later.
"The range was a little limited," Stacy explained, "at about 170 yards long and a 75-foot net. Some of our golfers could hit most of their clubs, but many of the college players we have playing could barely hit their 8-irons without flying the net."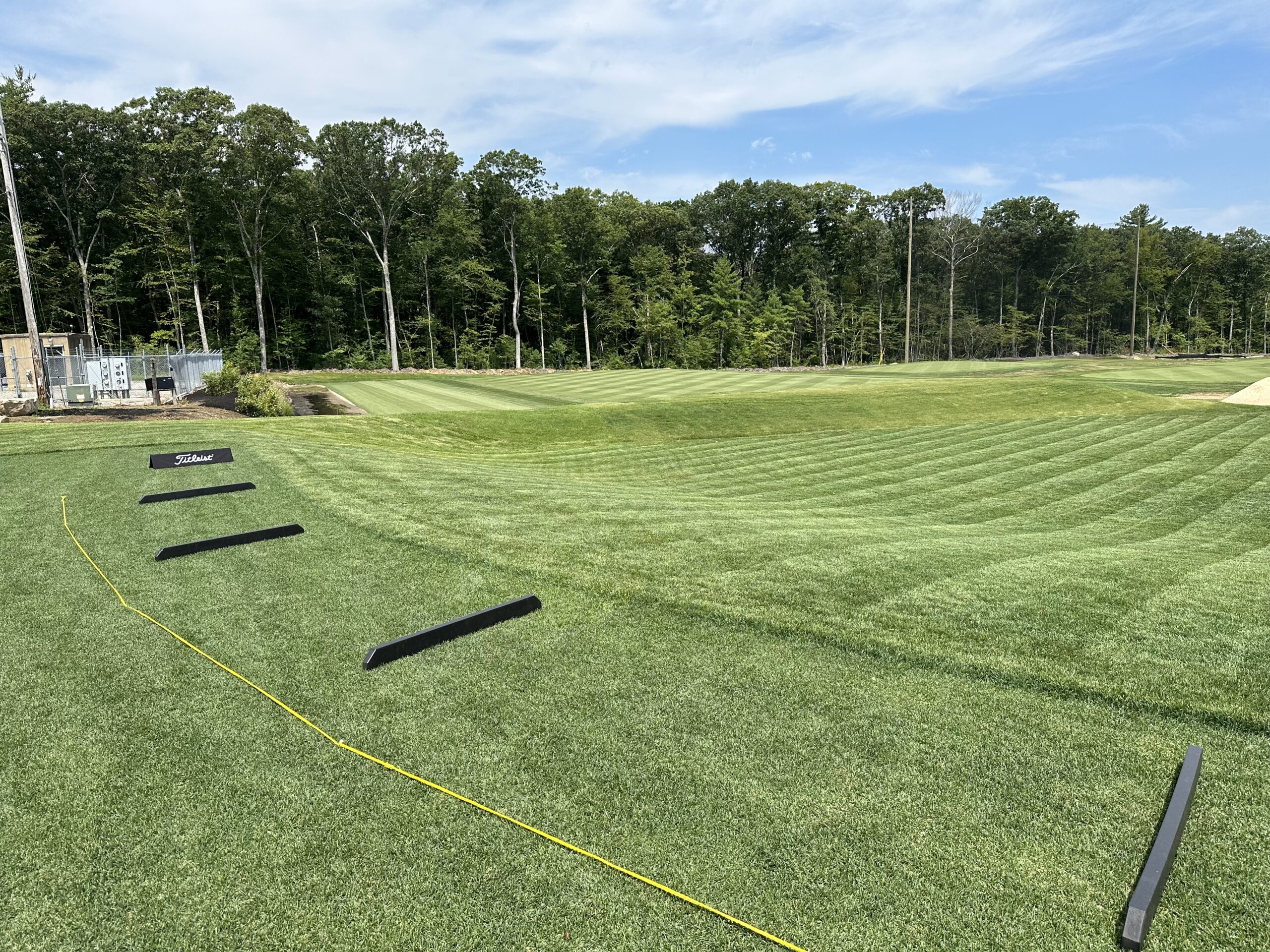 Two years ago, the facility acquired 17 acres on the adjacent property, on which they decided to build a new practice range. Having recently opened a couple of weeks ago, the new range has an arced tee line that measures 250 yards to its deepest point. They added the 75-foot net to ensure balls stay corralled on the range and don't overshoot the practice space. This area has 11 grass hitting stalls where golfers get their driver and long-game practice.
Down the tee line a bit are 18 additional real grass stalls where players hit their short irons and wedges to an array of targets, including greens that were inspired by the 12th at Augusta National and the 17th at Pebble Beach. Stacy says this hitting area is very deep, which will allow them to move the tee line frequently and present pristine hitting conditions every day.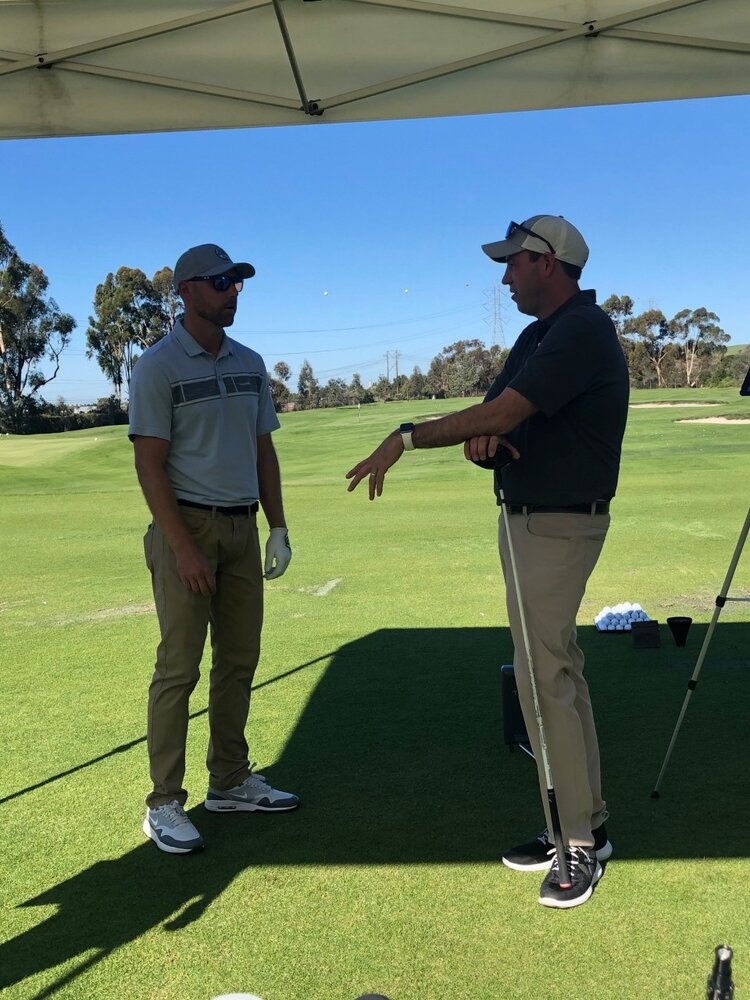 In addition, Shining Rock is building a nine-hole Par 3 course to complement the new driving range. Due to open in the summer of 2024, The Acorn will offer distances between 65 and 135 yards, invaluable short game practice for golfers of all skill levels and a fantastic social amenity for public play, members, ladies and charitable and corporate events.
Shining Rock is surrounded by a 300-home community whose residents are predominantly 55+, and Stacy says that many of their current golfers will enjoy the short course more as they continue to age.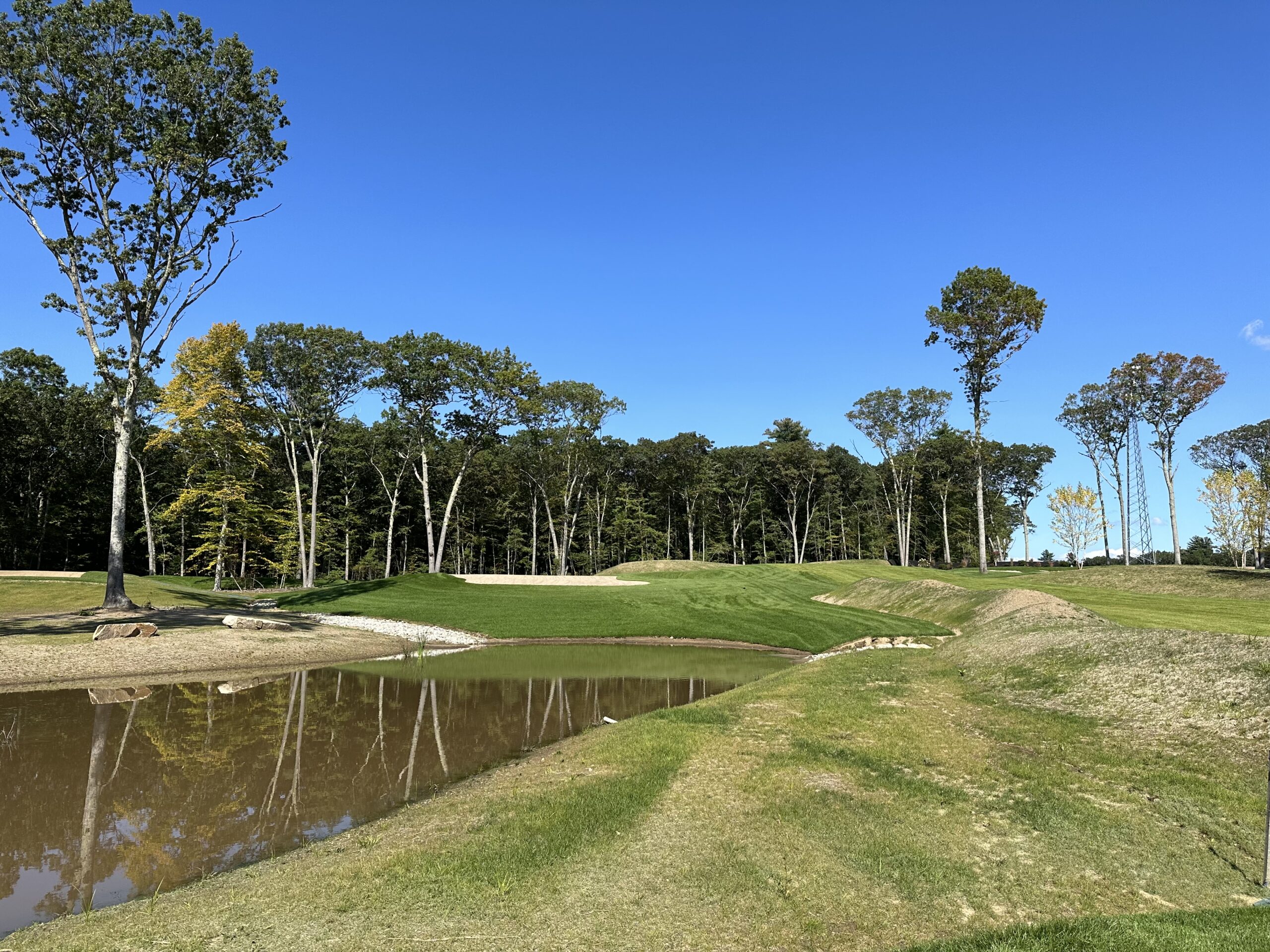 He also understands the opportunities that the new practice range and Par 3 course present to him and his staff in their player development programming. In fact, he uses the original 170-yard range exclusively for group instruction.
He also knows that with the greater number of golfers in the game today, it's all about providing opportunities to play and practice, even when the tee sheet is full. Frequent Golf Range Magazine readers know that we've written many stories about golf facilities building short courses, putting courses, enhanced short game areas and more as a means to keep patrons on the property longer.
Stacy touted his collaboration with Titleist at the opening day kickoff a few weeks ago and Titleist Tuesdays, which are a weekly fitting opportunity that provides golfers a tour-like fitting experience.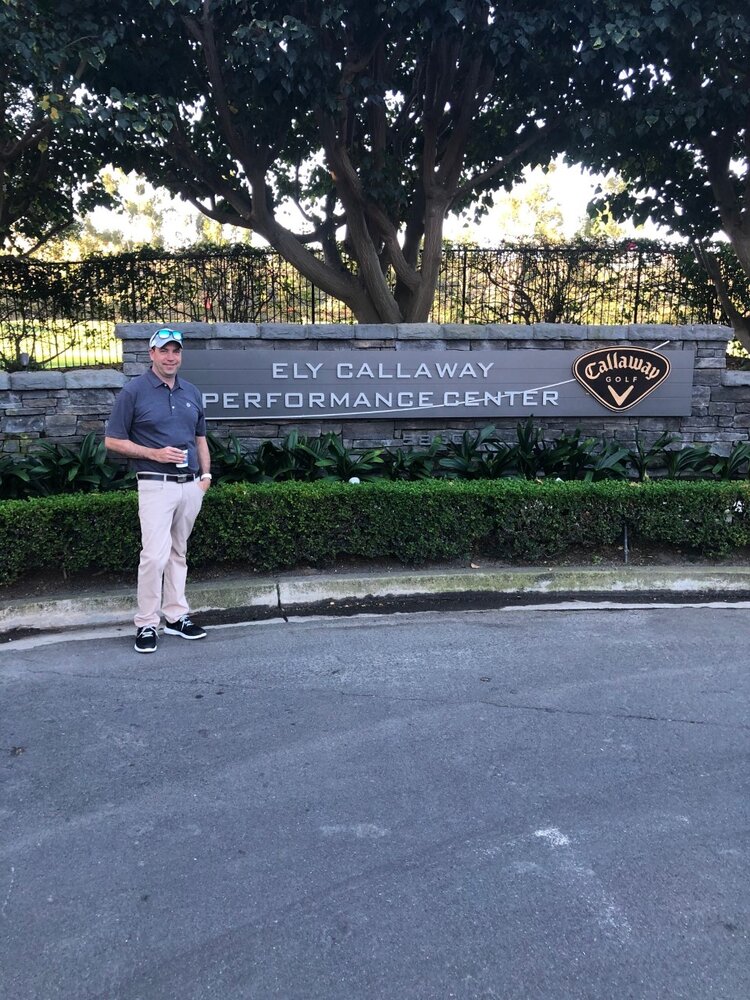 Finally, Stacy grows the game through his own golf academy. He offers private instruction, ladies' clinics and junior golf instruction through clinics and camps. Stacy, one of only a handful of Callaway Golf Master Fitters in the country, also provides his own top-notch fitting services under the Mike Stacy Golf Academy umbrella.
The game is still strong and facilities like Shining Rock understand that engagement is the key to the growth of the game, as well as the growth of their business. Investing in your range is a game-changer. With golf professionals like Mike Stacy leading the way and educating our golfers, these long-term relationships will sustain the game for years to come.