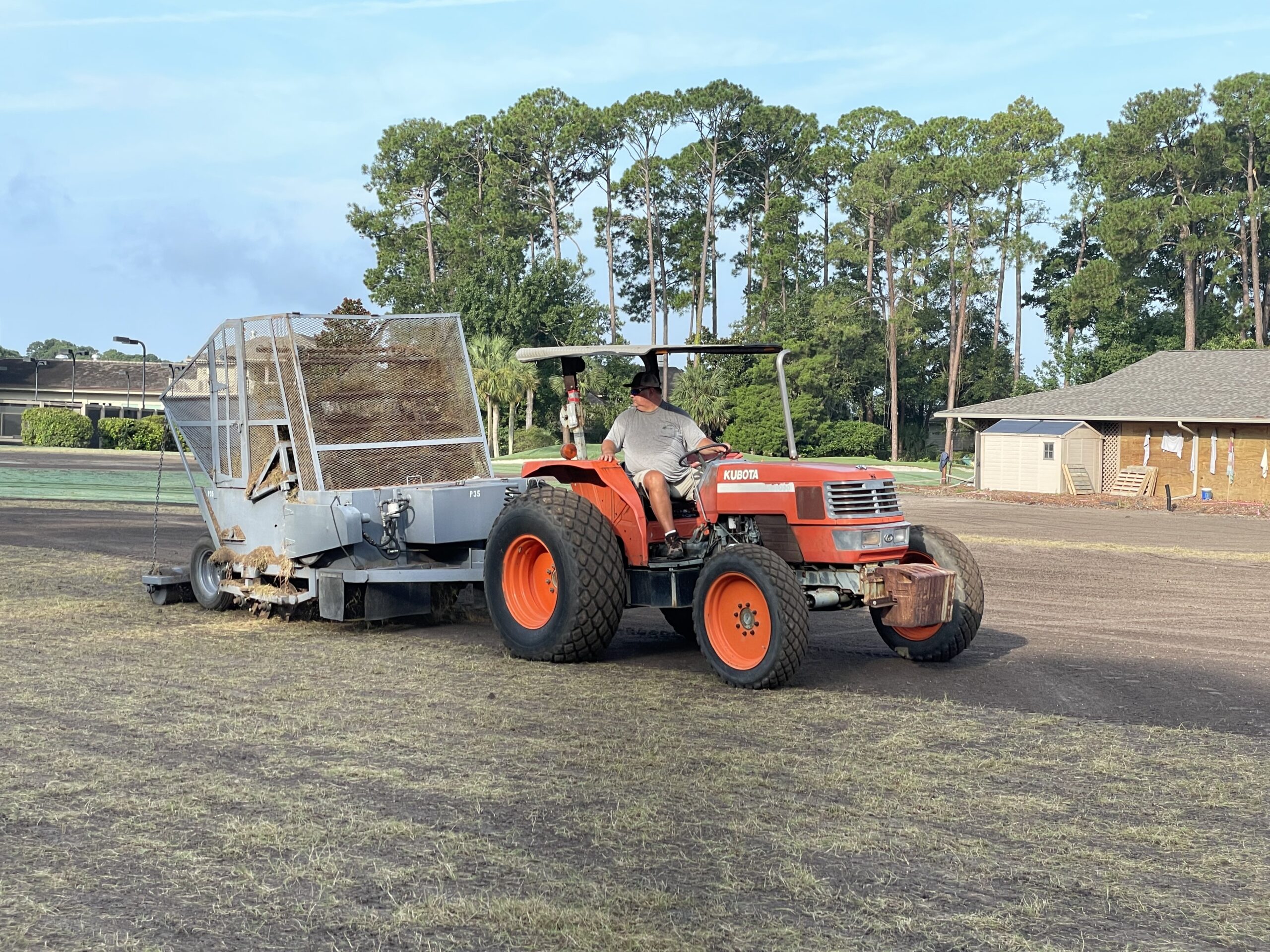 By Vinnie Manginelli, PGA
Sea Pines Country Club initiated a major golf renovation project last spring that is slated to wrap up later this month. PGA Professional James Swift, the club's Director of Golf who assumed his current role just three months earlier in February, took time from his busy schedule to provide some of the highlights of the project.
The larger renovation really started back in 2017 when the clubhouse, dining room and fitness center were all modernized and refurbished for the club's 850 members. Swift says this was one of the biggest renovation undertakings in the club's 48-year history. Now, the golf course, practice facility and cart barn are all on the docket for renovation, expansion and beautification.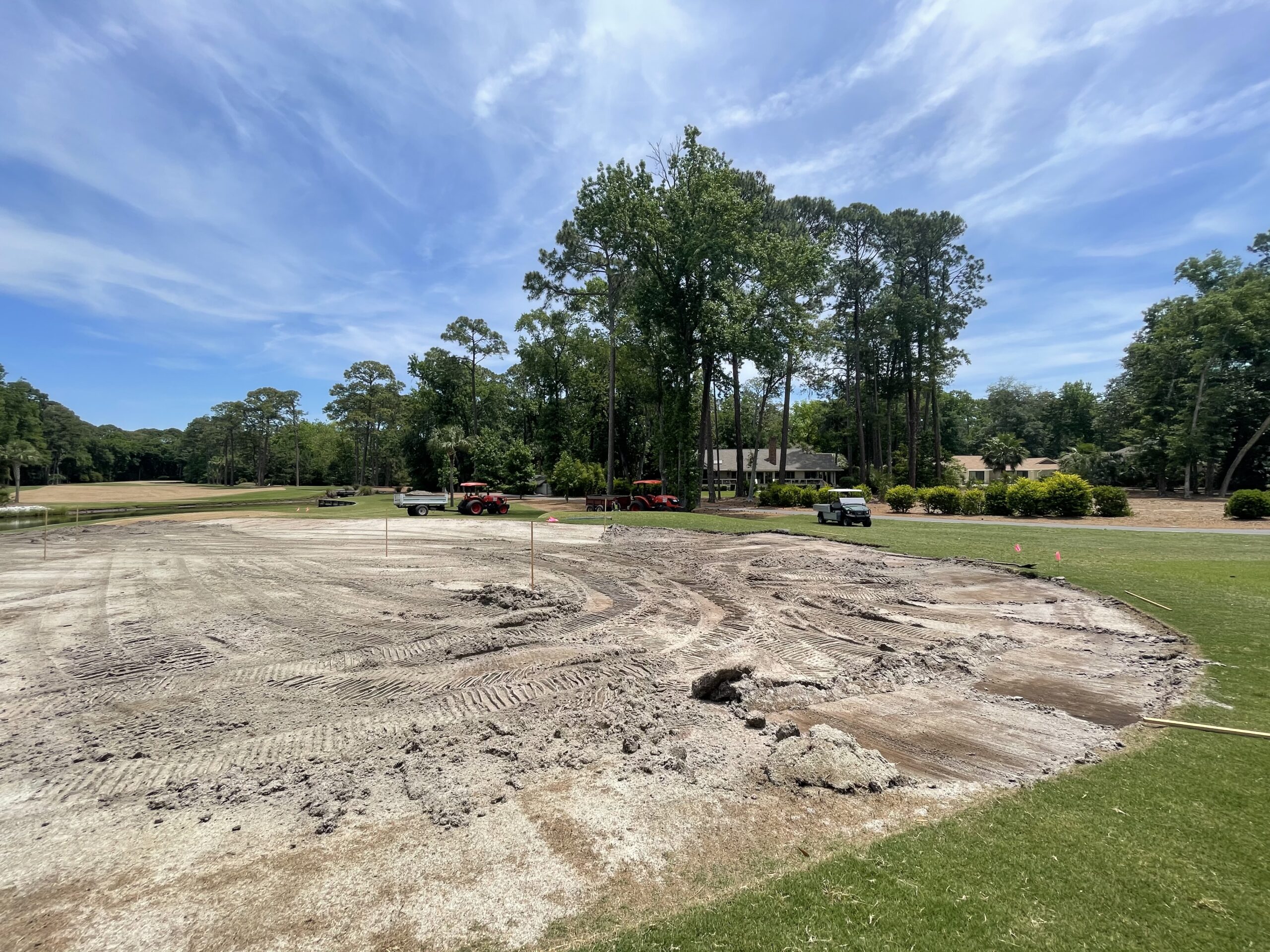 "We closed the golf course on May 3rd of this year and began a re-grassing project on the greens, tees, fairways and approaches," Swift stated. "The last time anything like this was done to the course was in 2000. It's been a while – so kudos to our superintendent, Tom Metzger, and his team for providing such a quality golf experience for our members all these years. We also laser-leveled tees and put new greens mix into the putting surfaces."
Swift said the practice range was re-grassed and reshaped, expanding the range tee by four times its original size. A new matting system was installed to allow some of the artificial hitting surfaces to face the short game area, giving members the opportunity to hone those vital skills like never before. The range itself has five target greens with eight flags at which members can take aim. The Flagd GPS system will be used to measure distances from each hitting station, and members can also utilize the AccuPin app and AccuRange system on their smartphones to derive yardages from anywhere on the range.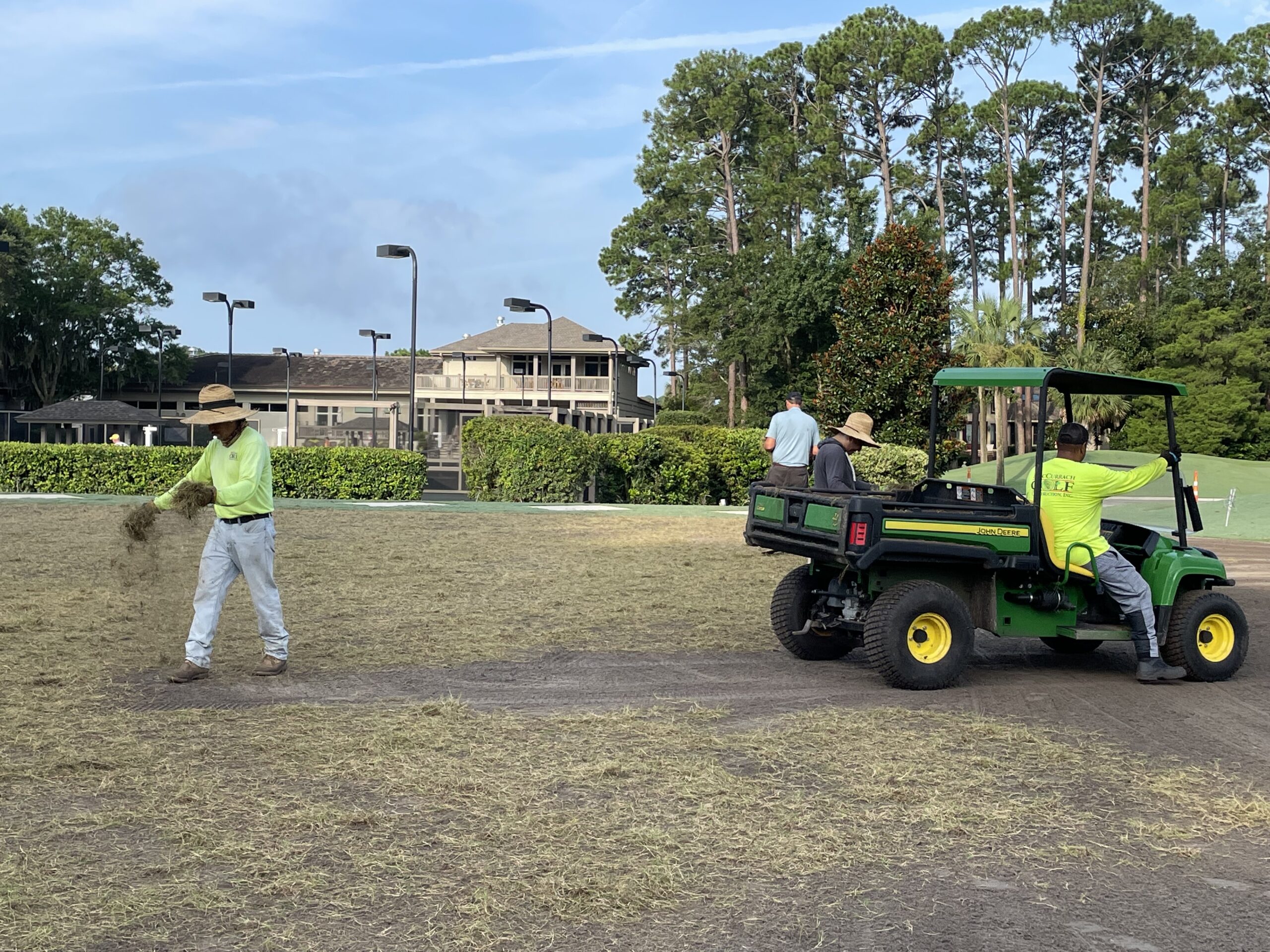 To the left of the tee area is a short game zone that was enlarged from one 1,000 square foot green to a 2,500 square foot chipping green with two large greenside bunkers hugging the edge. Swift says members can hit almost any shot imaginable, promoting greater range usage and increased instruction opportunities, as well. Interestingly, one of the two greenside bunkers can be used as a fairway bunker as members hit onto the driving range.
Swift plans to work closely with Metzger to create a dynamic rotational system that utilizes the turfgrass to its greatest benefit, preserving the health of the grass while also presenting a pristine practice experience for their members.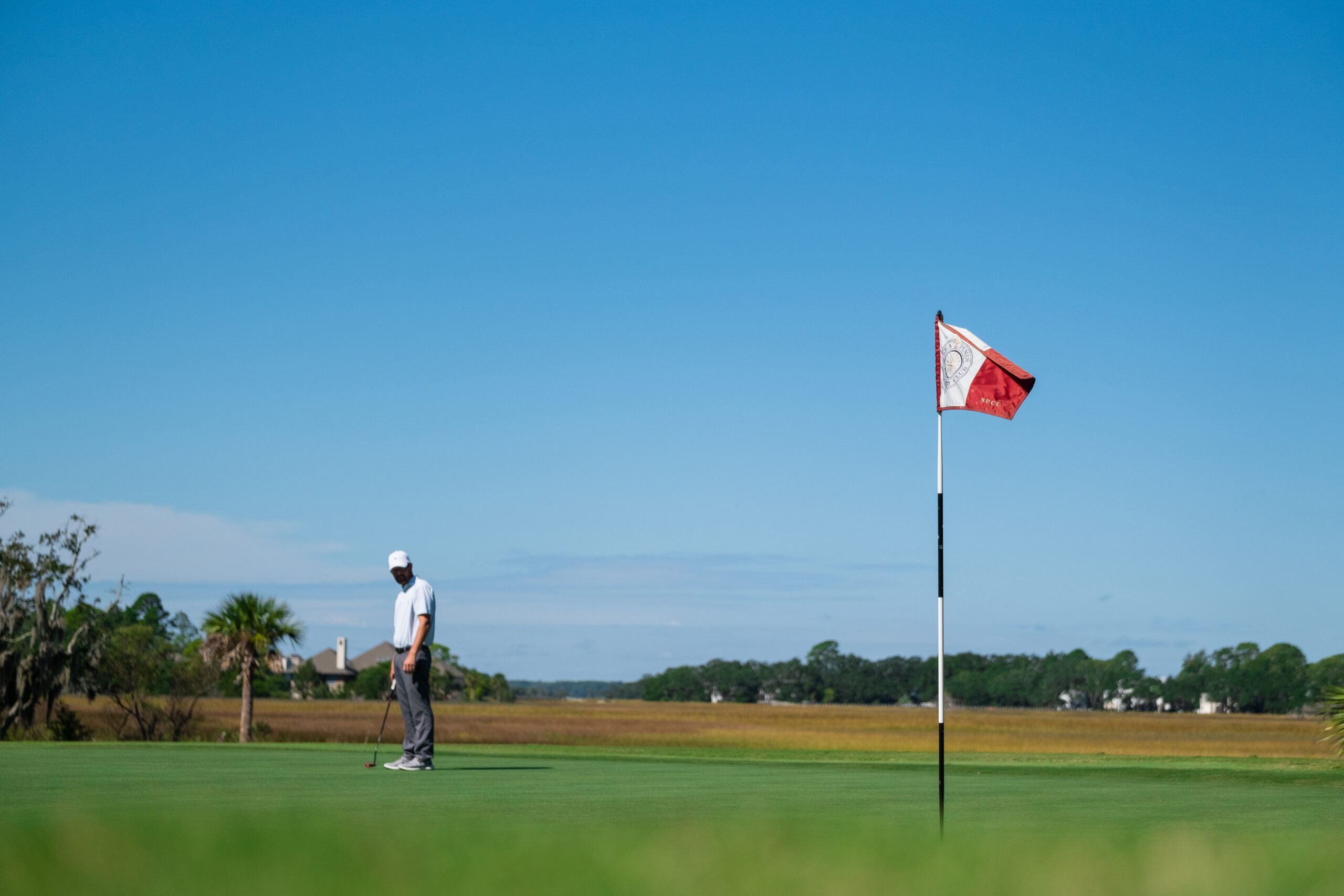 To the right of the main tee box is a 5,000 square foot putting green, doubling in size with the project. "There's a dual purpose to this enlarged area," Swift detailed. "To the left of the putting portion of the green will be the gold tees of our first hole. This teeing surface will be cut to green height."
The target date for reopening is November 1st and all indications are that they're right on time with their projection. In addition, there's a new bag room and bag drop area in the works that will triple the number of bags that can be stored, generating added revenue for the club via that popular member service. There are new carts on the way and the revamped cart barn has a new simulator, and teaching room with a second hitting bay.
The teaching and simulator room was a new project that will also be completed in a few weeks. It will house a TrackMan simulator combined with a full fitting and teaching studio with TrackMan and Swing Catalyst teaching software. The latter will hit out onto the range and the TrackMan simulator bay will be indoors only. Putting holes will be carved out of the floor to allow for fittings, lessons and additional member practice. They left no stone unturned.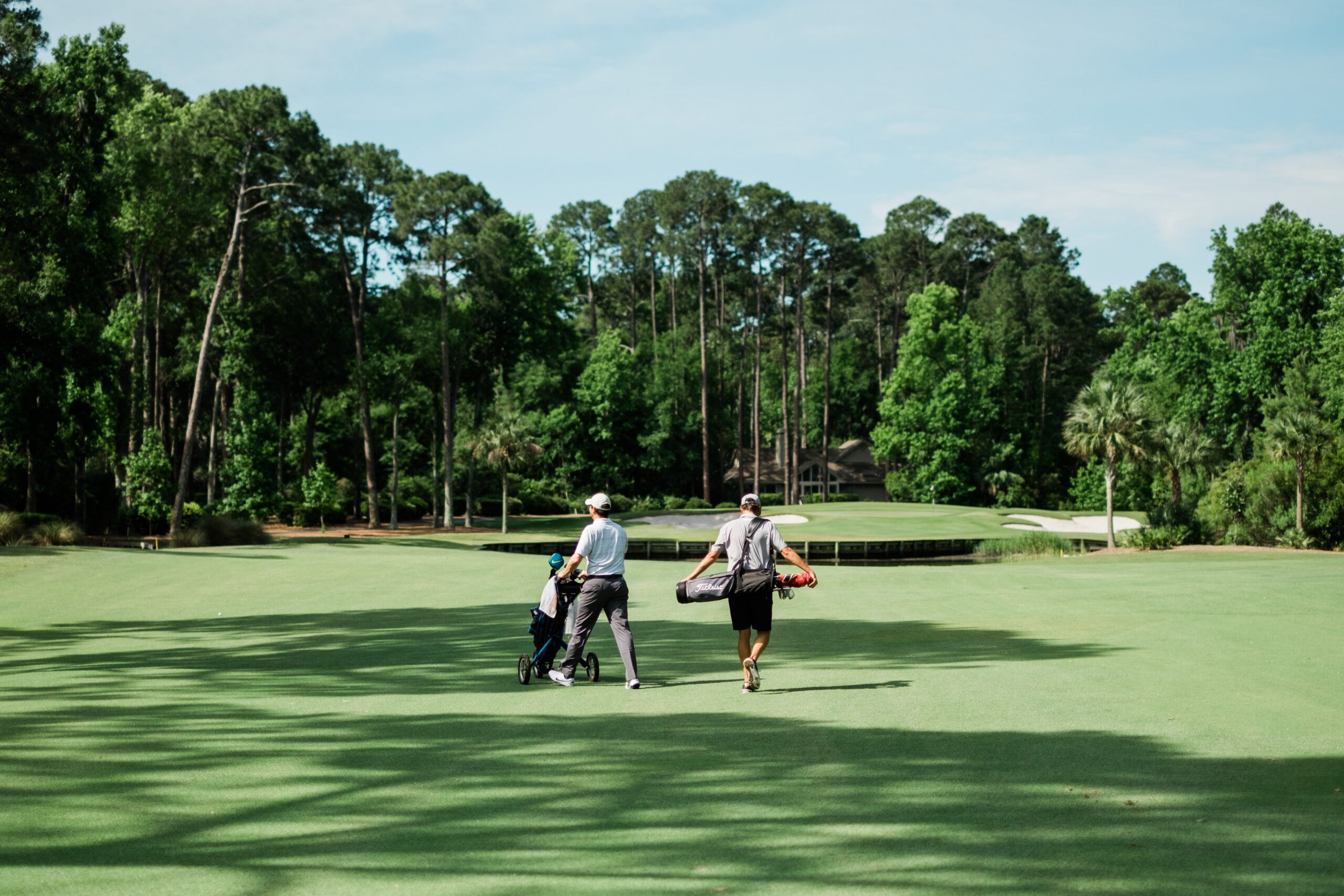 Swift says teaching used to be relegated to the range and that limited space was sometimes a challenge. With the expanded range and new indoor facilities, there's a whole new outlook on player development at Sea Pines Country Club. "We can now host golf schools and clinics and really serve the game improvement needs of our members," Swift said.

With the promotion of PGA Professional, Mark Teed to a head teaching role, the player development and education opportunities across the facility will be buoyed, providing a valuable selling point when attracting potential new members and a vital retention tool to keep the current 850 individuals right there at Sea Pines Country Club.
In addition to expanded programming, Swift plans on hosting fitting days and increasing engagement with the club's partners and vendors. He'll also analyze member use of the indoor studio and simulator to create playing opportunities and times that members can reserve using the facility's existing ForeTees reservation system.
Member response to the changes that have already been implemented in the clubhouse has been stellar, as they eagerly await the exciting new amenities coming their way in a few short weeks.
For more information on Sea Pines Country Club, log on to https://www.seapinescountryclub.com/.