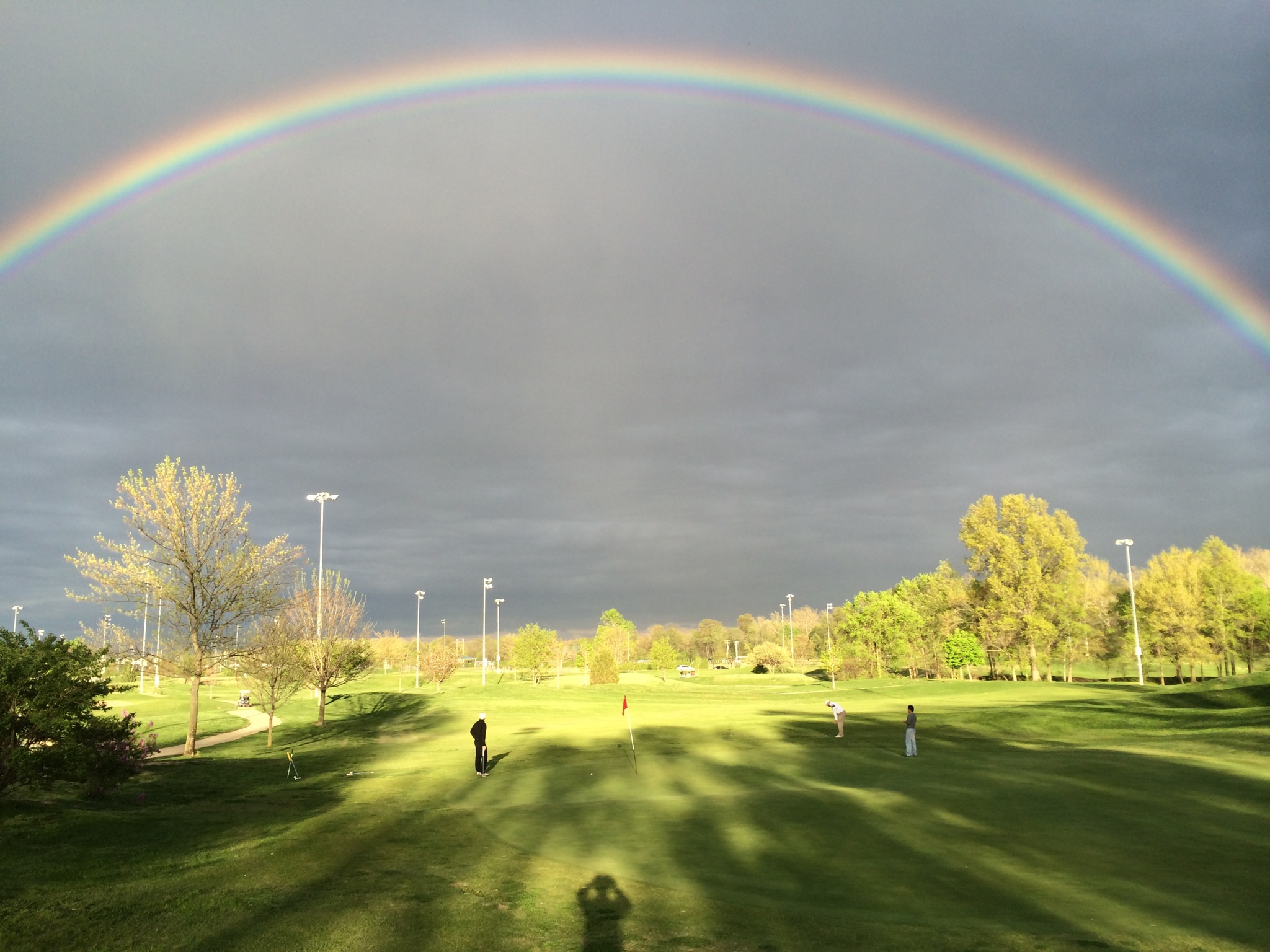 By Vinnie Manginelli, PGA
Dana Rufkahr and her family have been in the golf business since 1988, when her parents, John Jr. and Barb, purchased the Nevada Bob's franchise stores in Chesterfield and Creve Couer, Missouri. Though they didn't know what to expect back then, three and a half decades have rendered growth, success and annual recognition by the Golf Range Association of America (GRAA).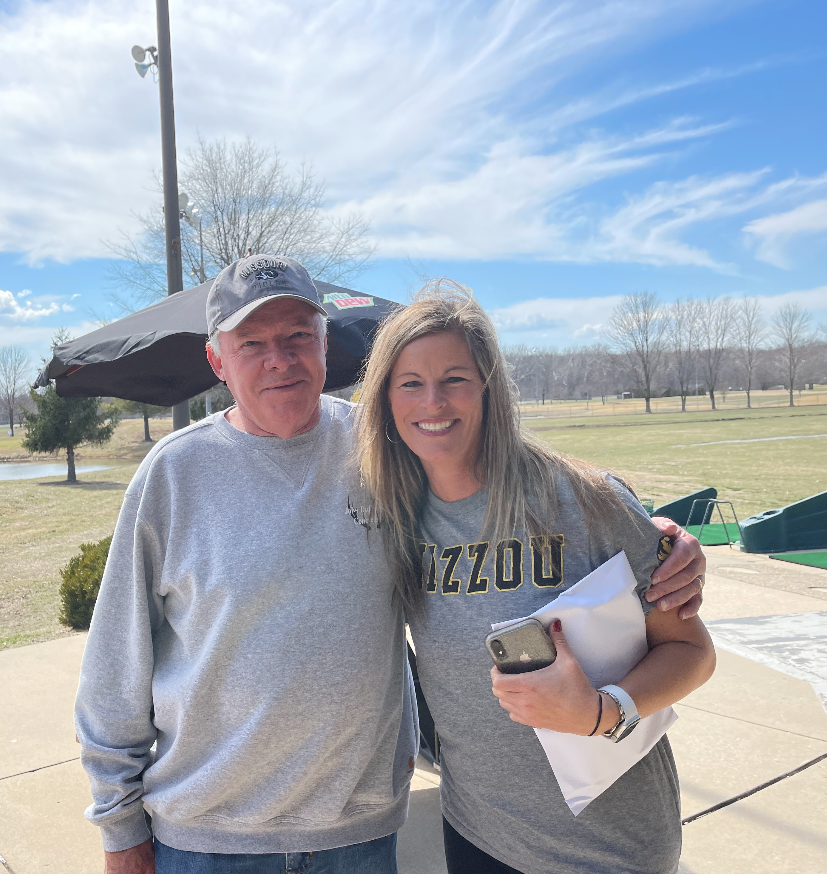 Today, Dana Rufkahr is the general manager at Golf Headquarters Family Golfplex and Pheasant Run Golf Course, leading the way in family fun and growth of the game initiatives. The family's golf portfolio now encompasses five facilities – three 18-hole regulation golf courses, one 18-hole Executive course (Pheasant Run) and Golf Headquarters Family Golfplex, which includes an 18-hole pitch & putt Par 3 layout. It's a veritable golfer's wonderland!
John Rufkahr Jr. started a concrete business 51 years ago, but wanted to do something in golf in the late 1980s when he purchased a local Nevada Bob's franchise. "It was going to be just a 'side thing,'" Dana explained, "a hobby within the game he loves." Rufkahr would soon own half a dozen Nevada Bob's stores by the early 1990s, but went away from the Nevada Bob's name a few years later, in favor of the Golf Headquarters moniker. He hadn't yet delved into the green grass side of things – but that was soon to come.
He partnered with PGA Professional Kirk Porter at Sun Valley Golf Course in Elsberry, Missouri and Bear Creek Golf Club in Wentzville, Missouri. He also built the Golf Headquarters Family Golfplex location in O'Fallon in 2000. The Golfplex would allow Rufkahr to focus on the driving range and pitch and putt golf course, moving away from the retail segment of the industry.
"Pheasant Run is behind the Golfplex, and our dual-sided driving range connects the two properties," Dana Rufkahr explained. The Pheasant Run side has 45 grass tees, with 44 mats on the Golfplex side.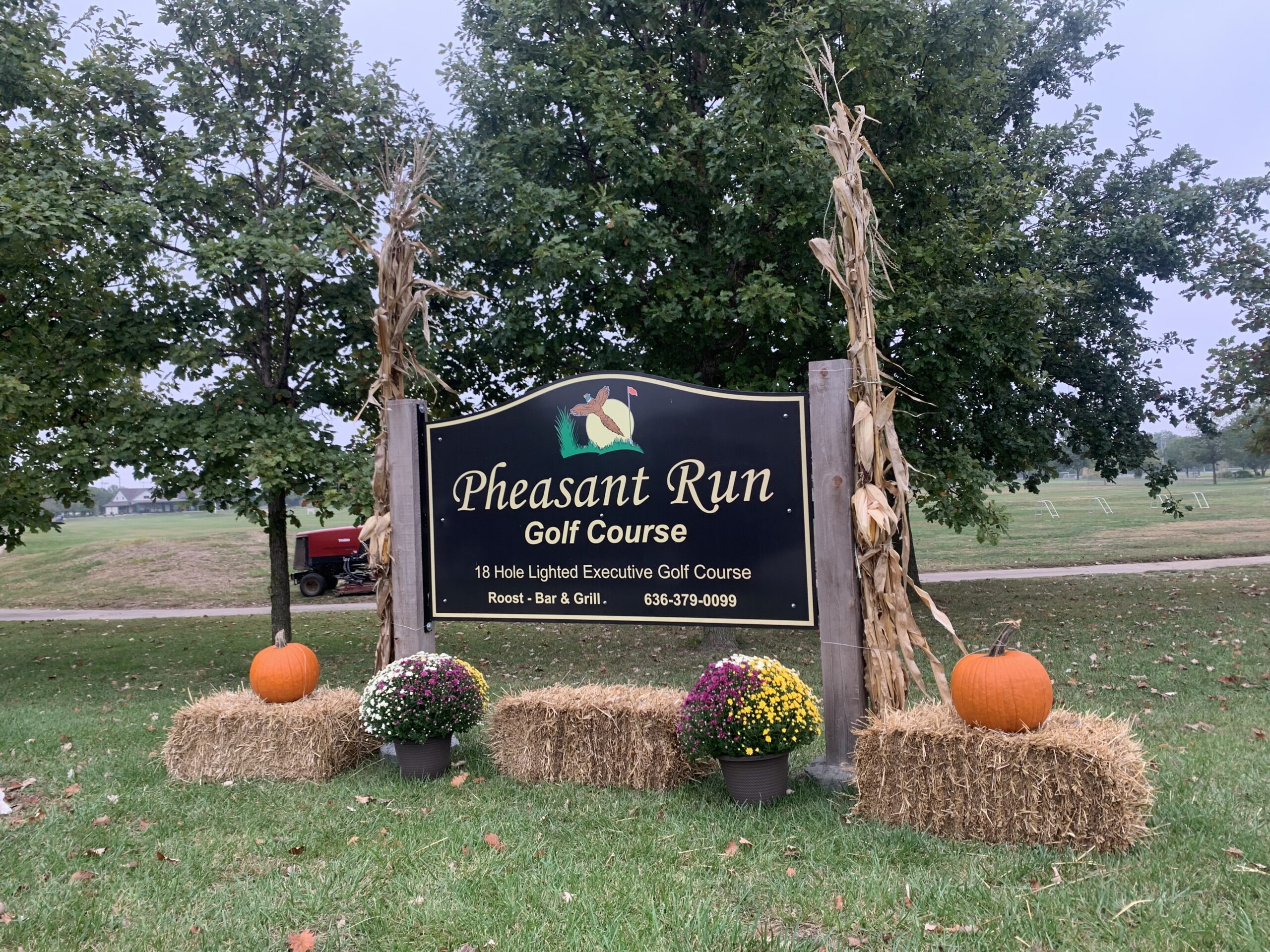 Eleven Golfplex bays are heated and equipped with Toptracer Range technology, an amenity they added in 2022. The whole facility – range, mini golf, pitch and putt, 18-hole Executive course – is lit for night play.
As a result of the many options offered, they serve a widely-diverse customer base at Golf Headquarters Family Golfplex, with seasoned golfers having an excellent place to practice, new golfers getting their feet wet in the game and non-golfers enjoying time with family and friends. The addition of the Toptracer Range technology caters to all of those segments, satisfying each of their goals and objectives in the game.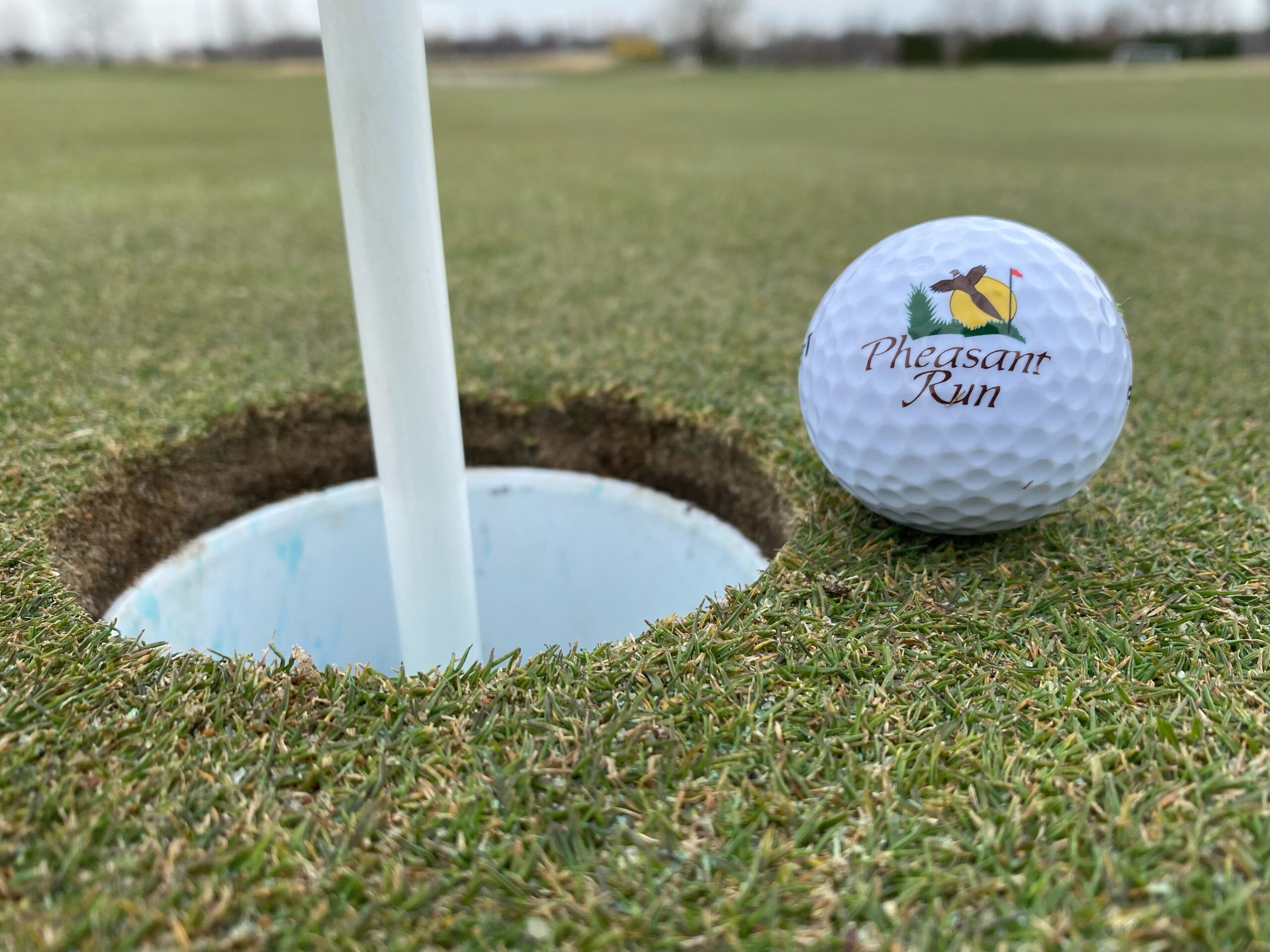 The adjacent Pheasant Run Executive course is very popular in O'Fallon. "The night golf is a huge deal around here. Young people come out to enjoy a drink and the camaraderie of friends," Dana Rufkahr expressed. "The summers are hot, so although tee times run all day, we get packed when the sun goes down." Rufkahr says they're open from 6:00 a.m. to midnight or 1:00 in the morning, and described the vibe as celebratory, especially after dark. They're open 364 days per year, staying closed on Christmas Day.
Not totally distancing themselves from the retail side of the business, there is a full golf shop at Golf Headquarters that is chock full of soft goods, clubs, bags and accessories, like balls, gloves and hats.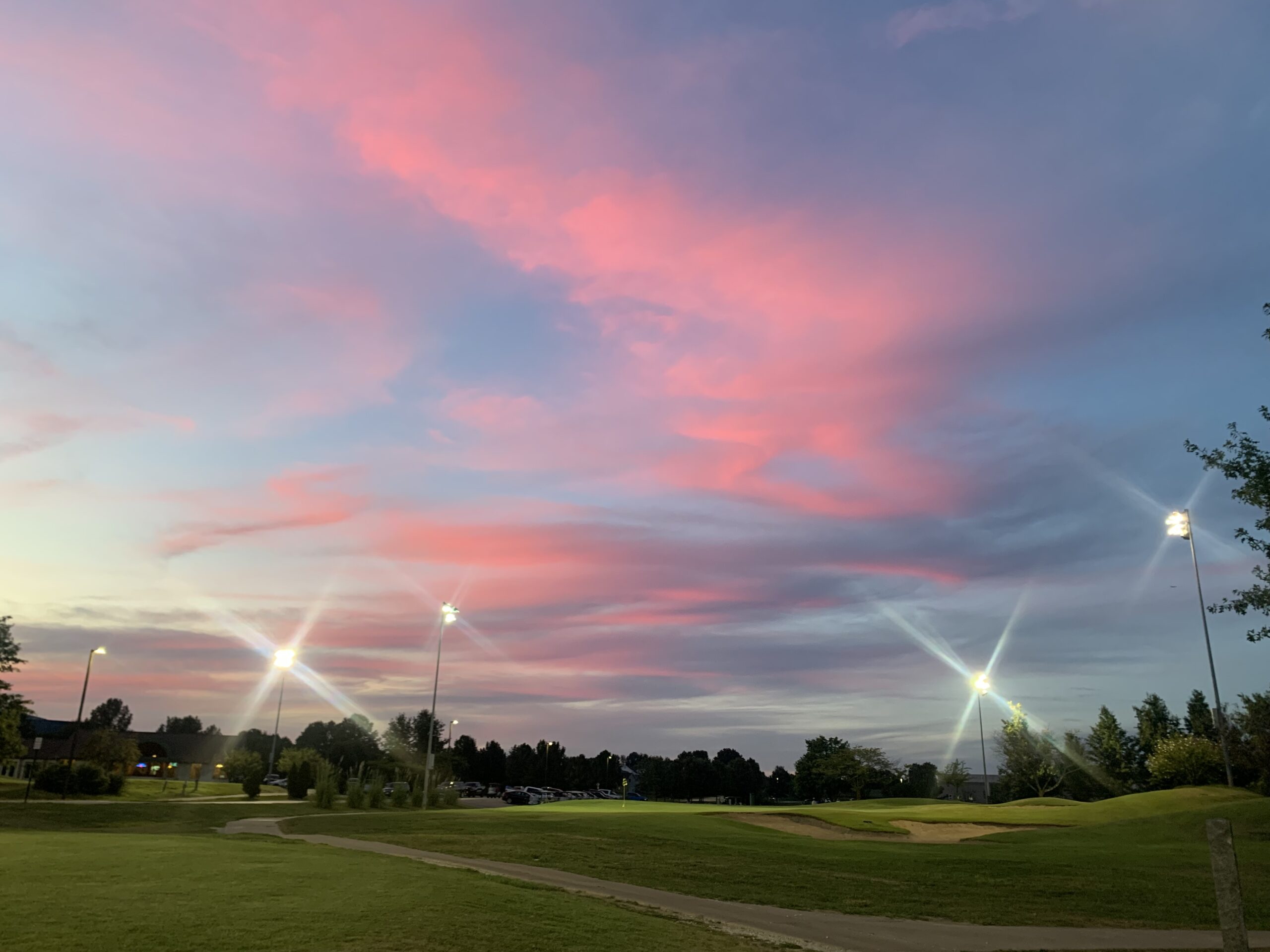 There's also a restaurant and full bar at Pheasant Run that hosts parties, special events and golf tournaments. In fact, when we spoke in early December, Rufkahr had several holiday parties scheduled on their events calendar.
They even have an indoor golf simulator that is widely used by Jeff Mullican, the 2019 Gateway PGA Section Teacher of the Year, for lessons and player development programming.
Golf Headquarters welcomes 6-7 local high schools, with girls in the fall and boys in spring, and Pheasant Run hosts local girls JV golf matches on its perfectly-suited Executive course.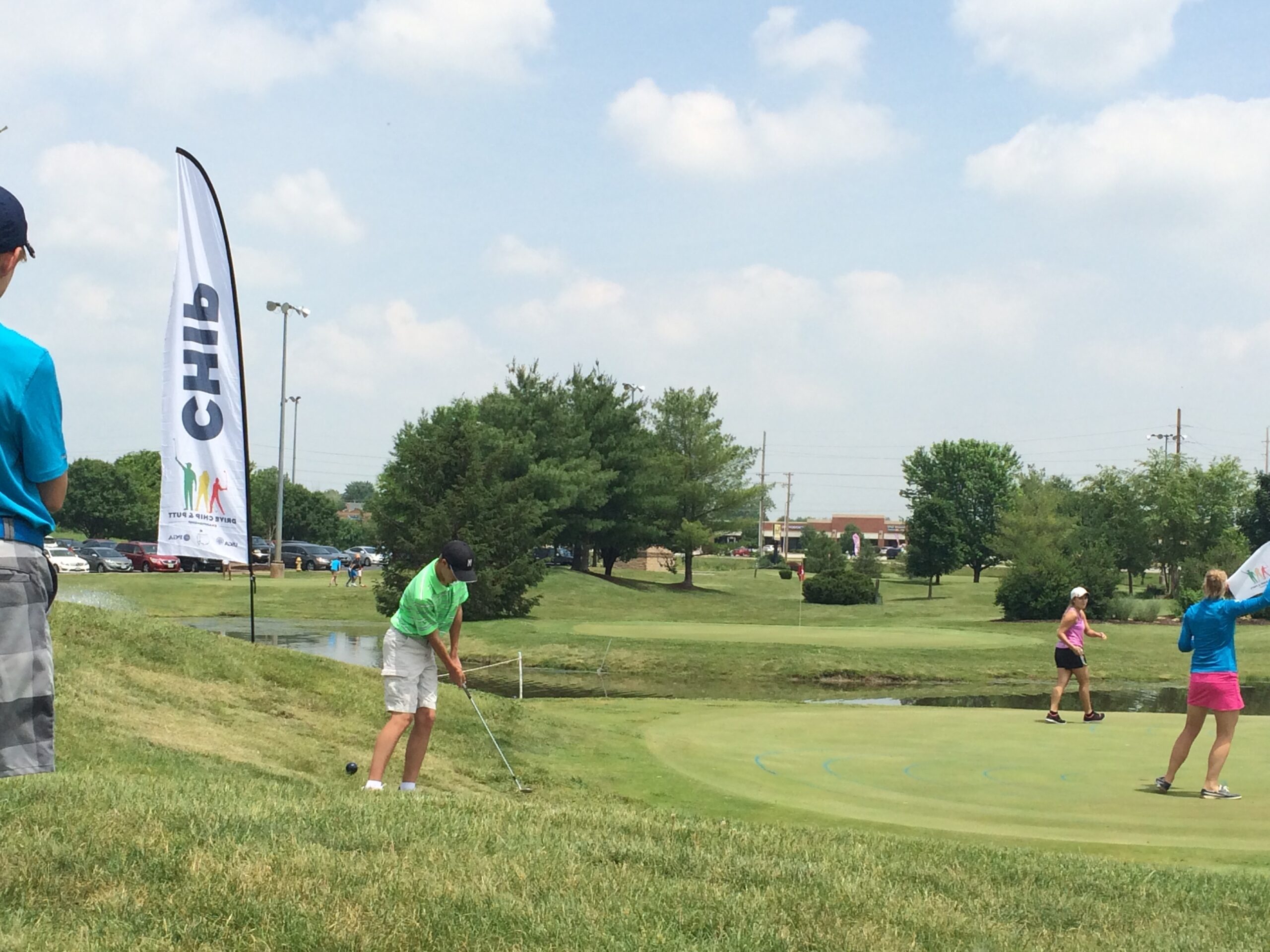 In addition, Rufkahr says they host 1,300 local middle schoolers for their PE sessions during the school year. They have YMCA camps, day camps, special needs events and Catholic youth leagues. There are ladies' leagues, men's leagues, senior leagues and a Thursday night skins game. It's truly a community atmosphere at this family-owned and operated facility. And to think, it all started with two stand-alone golf shops back in 1988!
Not resting on their laurels, however, they added to the Rufkahr golf empire, by acquiring a 50 percent stake in Warrenton (Missouri) Golf Course during the pandemic. This is the third venue in which John and Barb have partnered with Porter, a Quarter Century PGA Member.
For more information on their growth of the game initiatives, special programming and many diverse amenities, please log on to the Golf Headquarters Family Golfplex website.