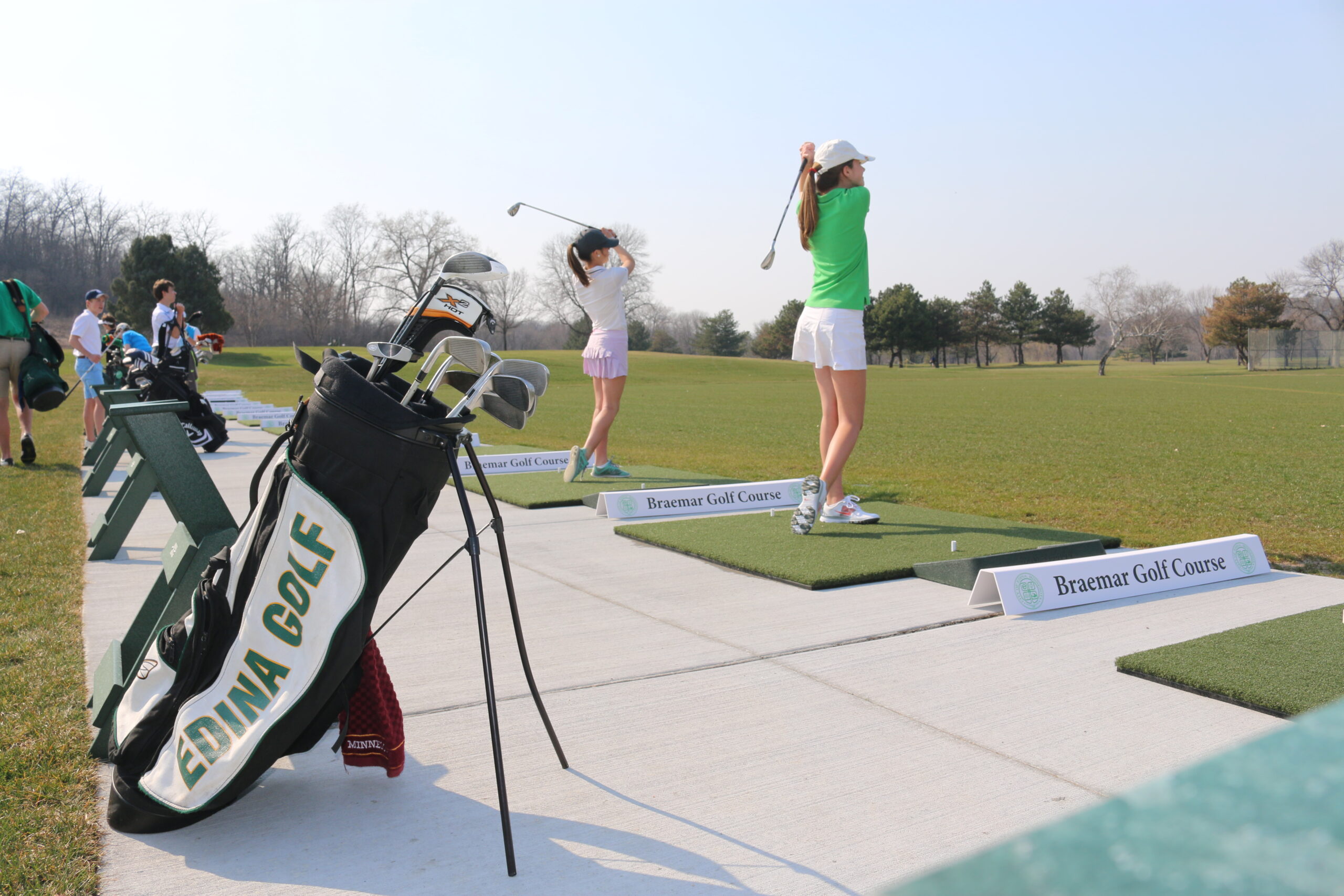 By Vinnie Manginelli, PGA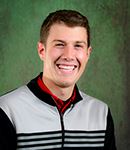 Braemar Golf Course is closed for the season. But what a season it was! In addition to the 75,000 annual rounds of golf played across their 18-hole championship course and 9-hole Par 3 layout, their PGA Professional staff has been in overdrive to ensure everyone who wants a golf lesson gets one. Even their PGA Director of Golf is managing a full instruction schedule of 30-35 hours during the golf season, and that's in addition to the traditional responsibilities that come with the title. Tommy Koehler is that PGA Director of Golf. He's been at Braemar Golf Course for five years and assumed the Director of Golf role two years ago.
Opened in 1964, Braemar underwent a renovation in 2019 that resulted in the stellar 18-hole course they have now, plus a new 9-hole Par 3 track called the Academy 9. A six-time GRAA Top 50 Public Facility, Braemar is a municipal course in Edina, Minnesota. They welcome 12-15 outings per year, host a ton of leagues and have opened their doors to a plethora of new golfers who have come to the game over the past few years, as well as many returning golfers who may have taken a break from the sport.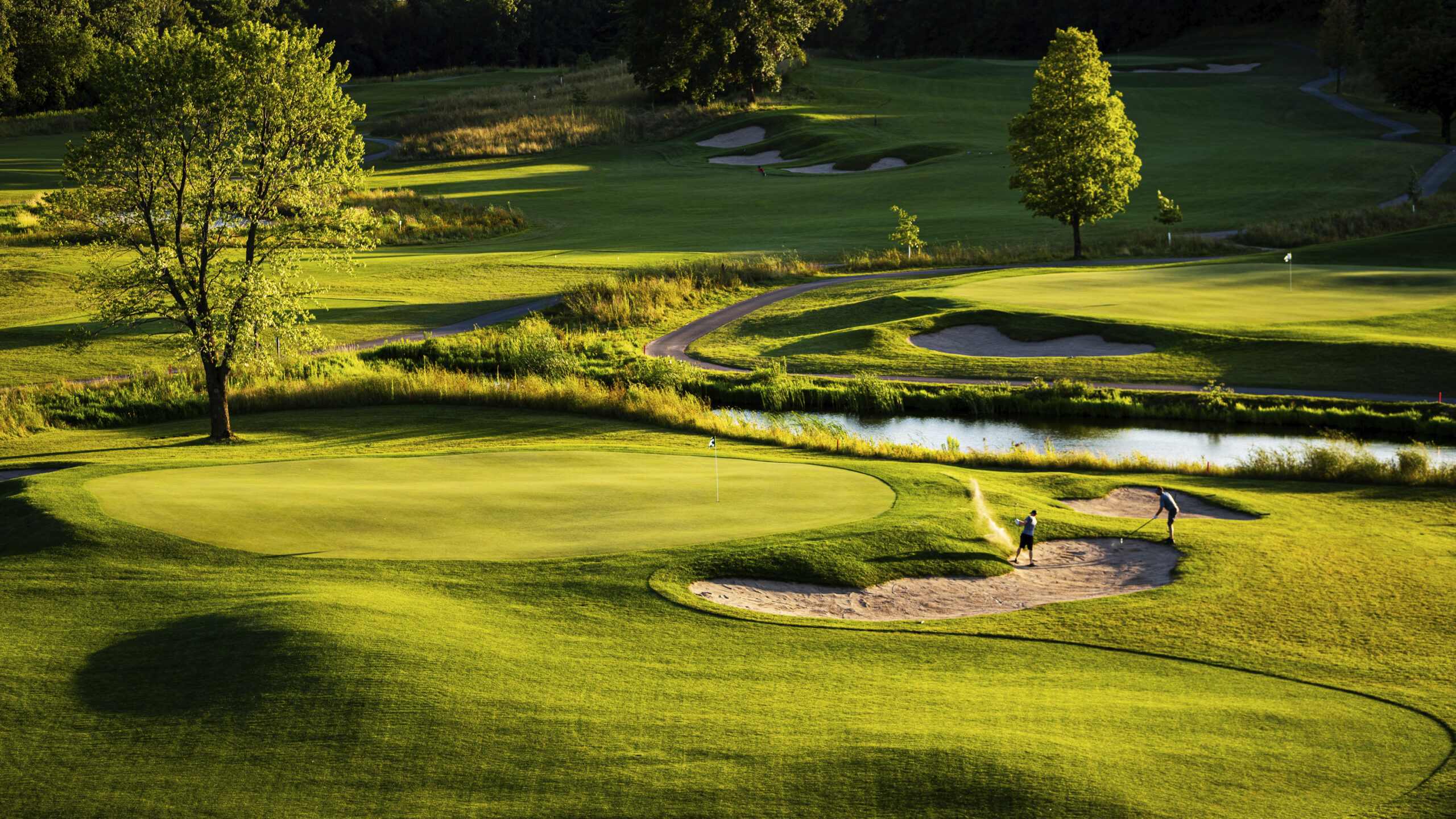 Braemar's driving range consists of 68 grass teeing areas, that is reduced to 64 mats during the shoulder seasons and unusually wet days during the summer months. Located at varied distances, there are six target greens with adjacent bunkers, to which golfers can hit balls to simulate shots they may encounter on the course, making for a special practice experience every time.
Golfers can hone their vital short game skills on the facility's two chipping greens and adjacent bunkers, as well as on two large nearby putting greens. In addition, their Academy 9 Par 3 course is ideal for juniors, women and beginners, as well as golfers seeking to work on their short irons. Tipped out at 1,544 yards, there are four tee boxes to suit all players, including gold tees that offer an 868-yard pitch and putt layout.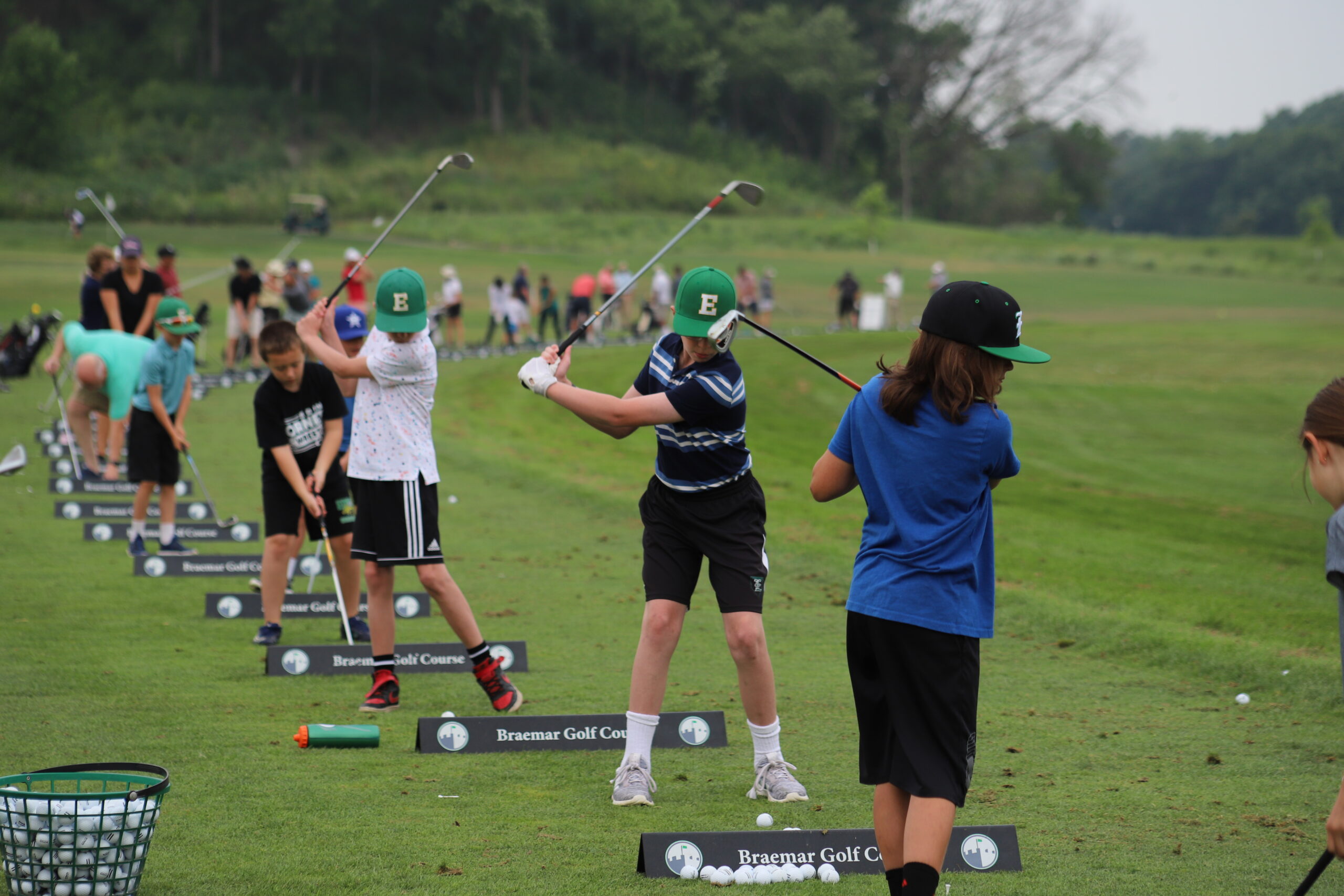 Koehler has five full-time PGA Associate Assistant Professionals and several other PGA Members who teach at their course and range during the golf season, and their adjacent golf dome when the weather gets cold. "We offer over 150 different year-round class options in our junior golf programs and have more than 2,200 kids going through those programs annually," says Koehler.
If this was all they had, Braemar would still be a golf destination across the upper Midwest. But considering the harsh winters of the upper Midwest, they built a golf dome at Braemar several years ago. With 44 hitting bays, each and every one of them equipped with Toptracer Range technology since 2019, the Braemar Golf Dome certainly IS that destination golf experience for eager golfers chomping at the bit to hit some golf balls.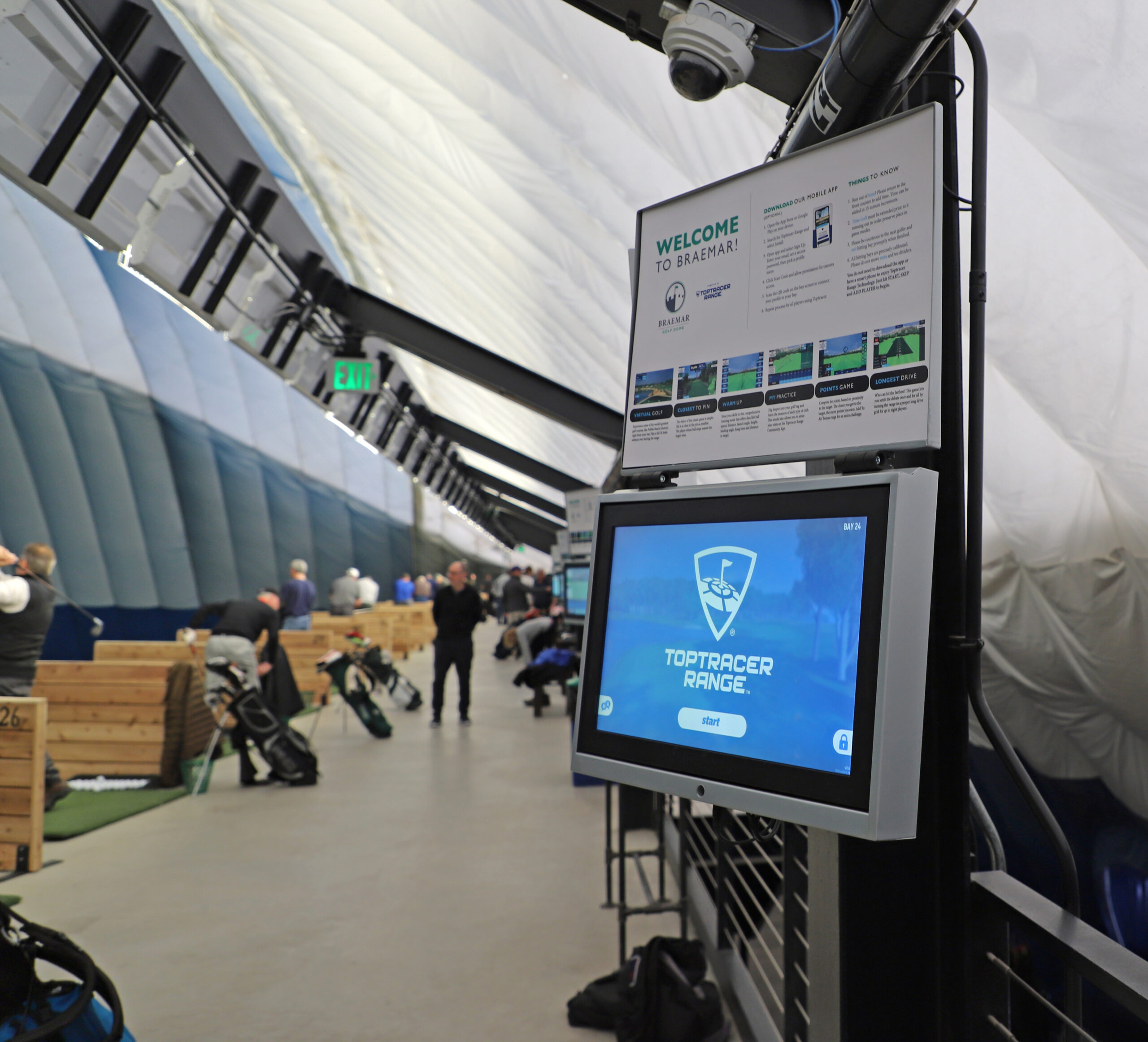 To prove that point, Koehler highlighted their Fall Dome Floating League, during which participants could play their weekly league round at their convenience. There were 197 two-person teams this year! And that's just one advantage of installing Toptracer at your facility. In addition to the added winter engagement with customers, Braemar opened a bar to generate some food and beverage revenue, and they're conducting custom club fittings during the winter to boost hard goods sales. "Toptracer has been an absolute homerun for us," Koehler stated.
Player development programming is a big deal at Braemar. As mentioned, they teach a large number of golf lessons during the golf season. But with the dome on site, they're able to continue that engagement year-round. "As far as our instructional programming goes, we take a little break from Thanksgiving to New Years, but ramp it up heavily when it's time to flip the calendar," Koehler explained. "We have 15 programs on tap for the first week of January alone, and will just keep the momentum going for most of the year."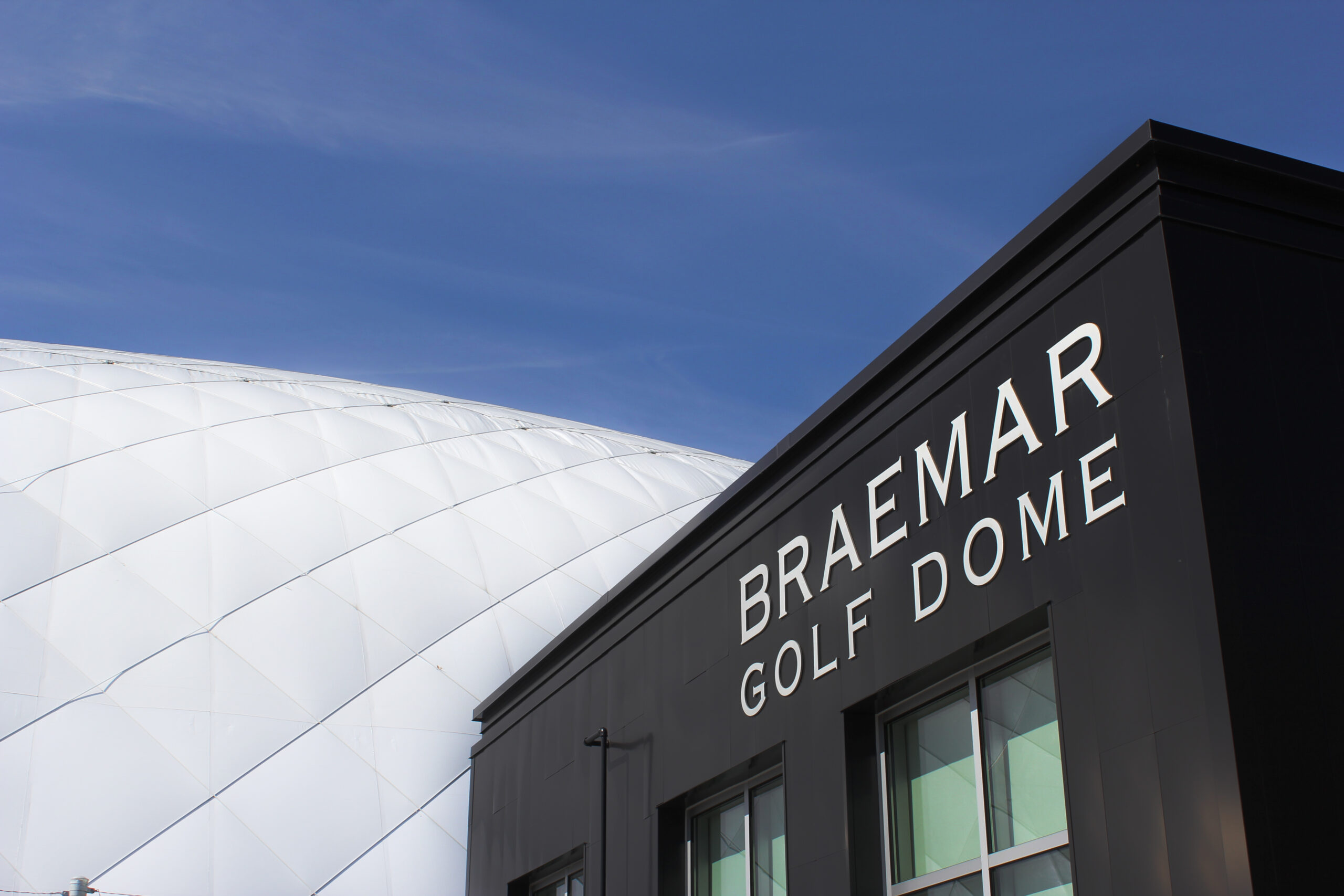 Despite direct competition from the nearby Mall of America, the Braemar Golf Course golf shop is doing better than ever, offering high-quality logoed apparel, headwear and accessories. They also have fitting carts from many of the biggest names in golf equipment to properly serve its golfing community.

In addition, the course hosts a full schedule of special programs for that valued community, a few of which include the 2021 Minnesota PGA Pro Junior, the Omni Pro Am to benefit PGA Reach and the Drive, Chip and Putt Sub-Regional Qualifier. Look here to see even more special events hosted at this award-winning facility. With great amenities, an expert professional staff and a dedicated clientele, Braemar has all the pieces in place to grow the game for many years to come.