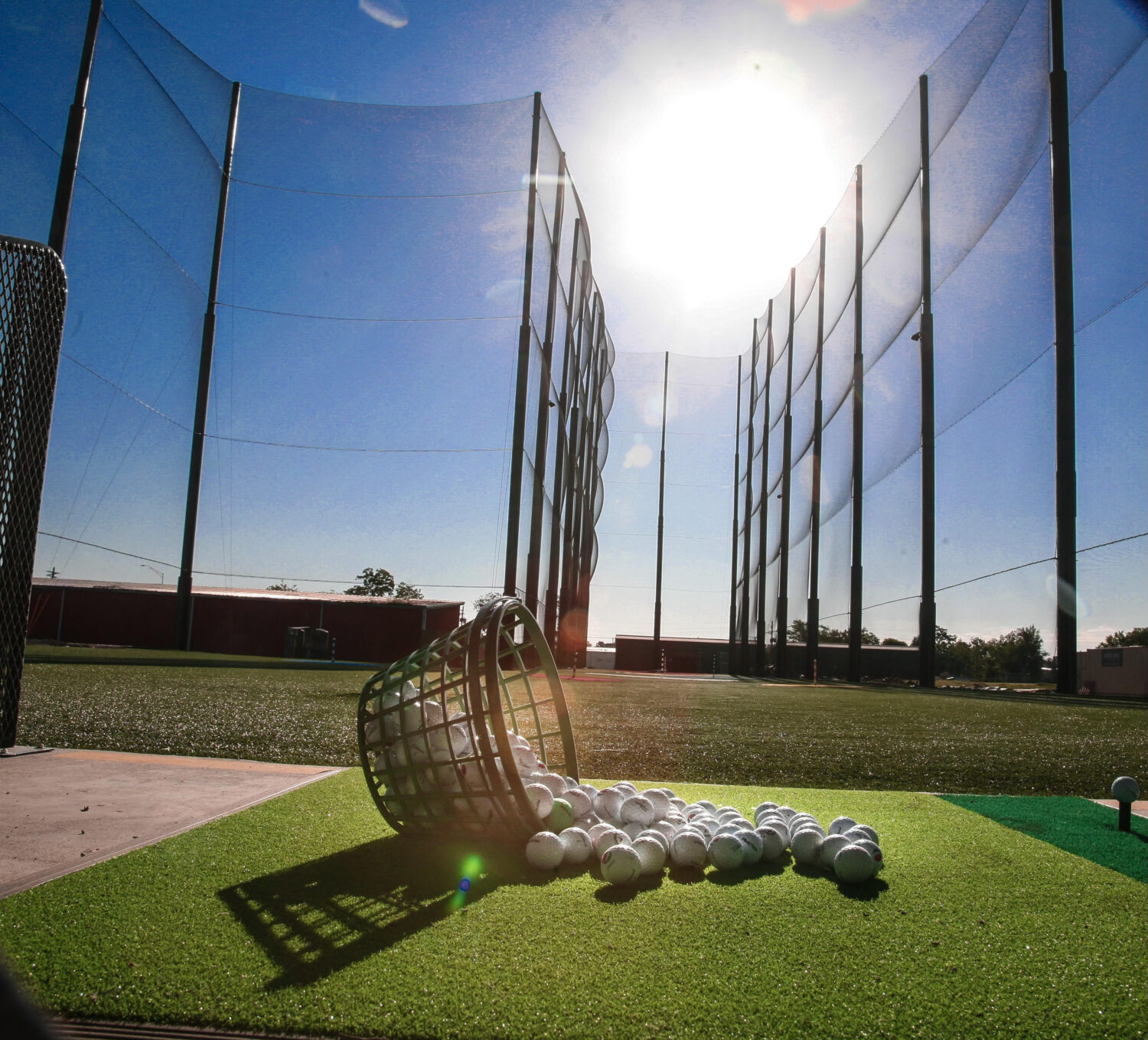 By Vinnie Manginelli, PGA
Located in Beaumont, Texas is an indoor/outdoor golf entertainment venue that is just over one year in existence, but has a history four decades in the making. Austin Williams is the President of 5 Under Golf Center, a 2020 Golf Range Association of America (GRAA) Top Range Renovations award winner. His parents, Jeff and Marilyn Williams, spent almost 40 years in the golf business founding a company called Games People Play, back in 1984. Their 40-acre site housed an expansive outdoor driving range and a 10,000 sq. ft. brick-and-mortar golf shop that expanded into online sales when the benefits of e-commerce became evident to many in the industry. Austin Williams worked for his parents for 16 years until they decided to retire. Williams was set to take over the family business, but agreed with his parents' notion that it was time for a fresh, new vision for the business. After putting a business plan together and attending the PGA Merchandise Show in 2018, Williams decided what he wanted to do, and 5 Under Golf Center was born.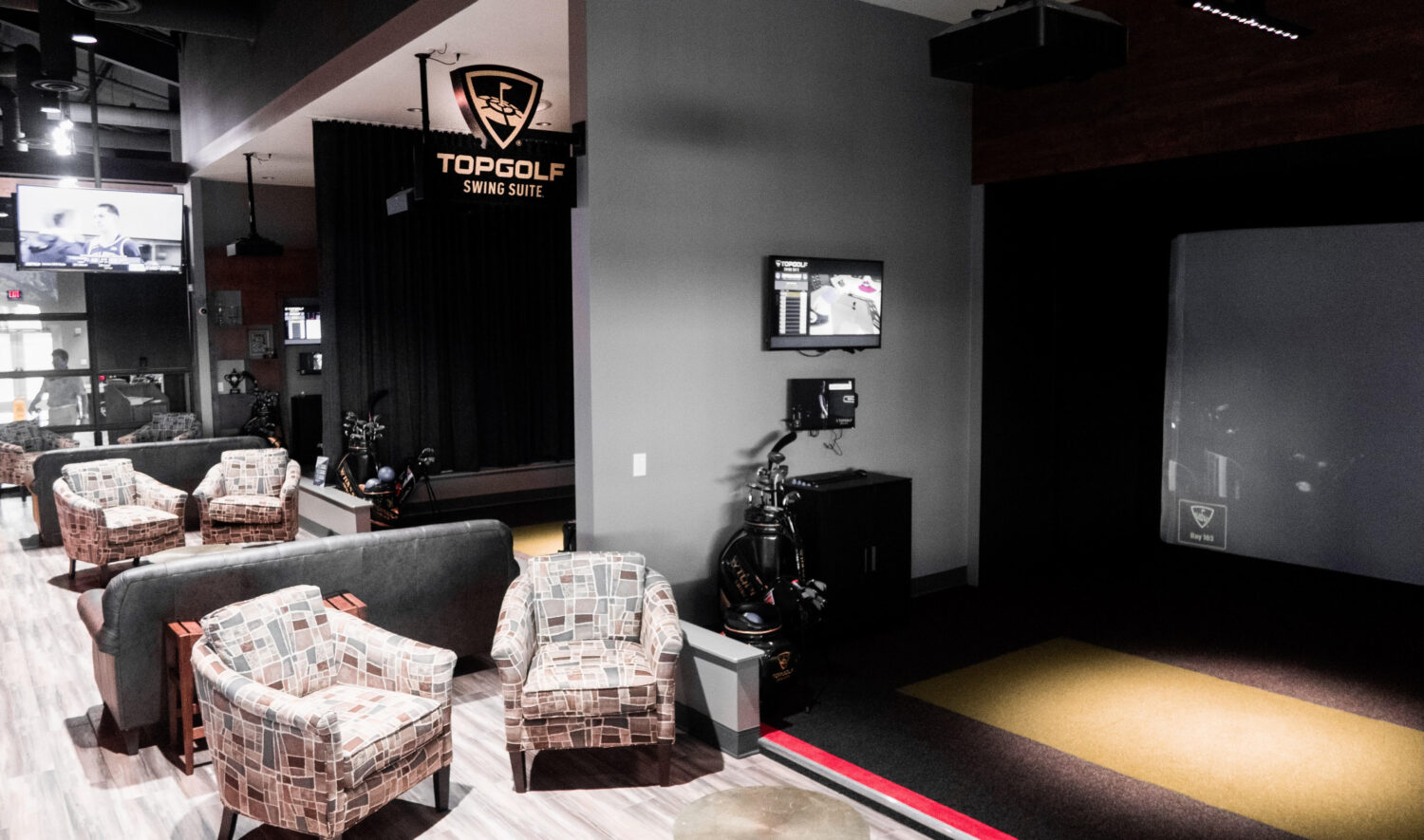 Long before opening his business in November of 2019, Williams considered various innovative concepts and was eventually sold on Topgolf's Swing Suite and Toptracer technology for his budding new facility. "I can't imagine working with anybody else. The competitive advantage that Topgolf has is its technology and a ton of brand equity in the name. From a technology standpoint, they're far superior to anything else out there," Williams stated. "They're really heavily invested and provide constant updates, which you have to have," Williams added, stressing the importance of always improving the technology you put out to customers.
In addition to the Topgolf Swing Suite, 5 Under Golf Center has two levels of outdoor hitting bays, each equipped with Toptracer technology. Golfers hit from these 20 bays, each furnished with its own Power Tee automated ball dispensing system, onto a pristine artificial surface with colored targets and barber poles that are measured to specific distances so the avid golfer can work on his or her game and families can challenge each other to simply see who can get the ball closest to the target. That's the range of clientele Williams is attracting with his innovative setup and enticing amenities. He classified his customer base into two demographics – the avid golfer and everyone else. "I think the model appeals to all audiences," he said. With fine dining and a full-service bar, the parts are in place to go big with this venture. "I guess you can say we went for the Taj Mahal," Williams stated in terms of the high-quality of each and every facet of the business.

In fact, the building that stood as Games People Play for all those years was completely redone to accommodate Williams' vision for the future. The natural grass was replaced with artificial turf from Perfect Turf for aesthetic and maintenance reasons. In addition, all range usage is now time-based. "There are a lot of concepts out there where people are selling time in different types of industries," he stated. Thinking about the money side of it, Williams and his team considered this model to be more in line with their vision than selling buckets of range balls, as is seen at traditional driving ranges. "We weren't just thinking about the avid golfer; we're thinking about families, couples, men, women, young people, seniors," he reiterated. As mentioned earlier, there are no limits to his potential customer base.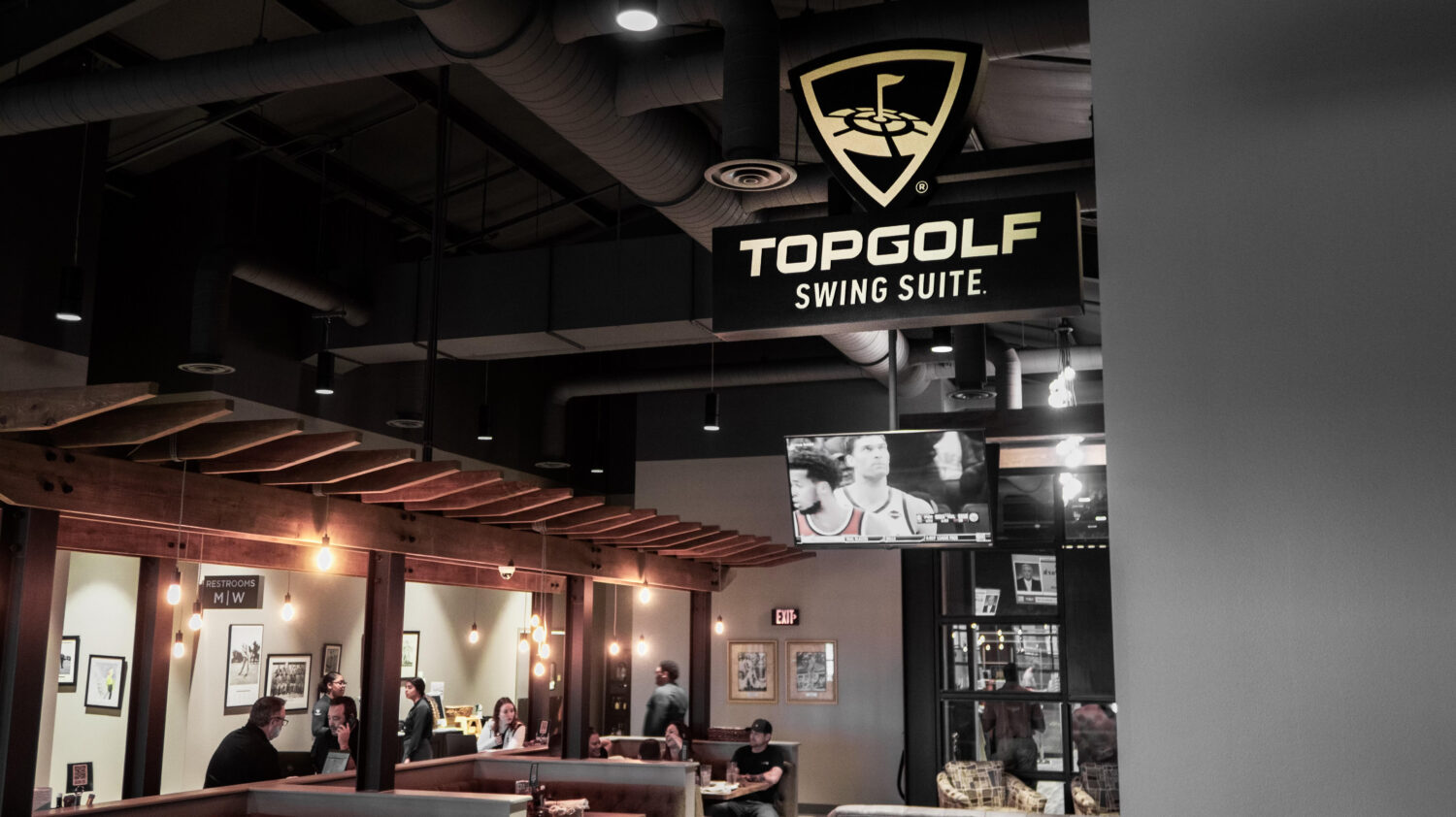 With that in mind, the one aspect of his new endeavor that caused him the most anxiety is the food & beverage component. After almost two decades in golf, Williams knows the industry, but was admittedly not experienced in F&B, and couldn't help but acknowledge the many challenges that this part of the business could provide. His response to this hurdle was to "hire some of the best people in the business". He also credits his relationship with Sysco Corporation, another Texas company, for making this element of his business a bit easier than he anticipated. "We continue to work on that part of the business every day," he boasted proudly. With everything from snacks and salads to signature dishes like steaks and stir fry, Williams and his investment team left no stone unturned in their efforts to continue the Williams family legacy of showing golfers a good time on the very spot where his parents did for so many years.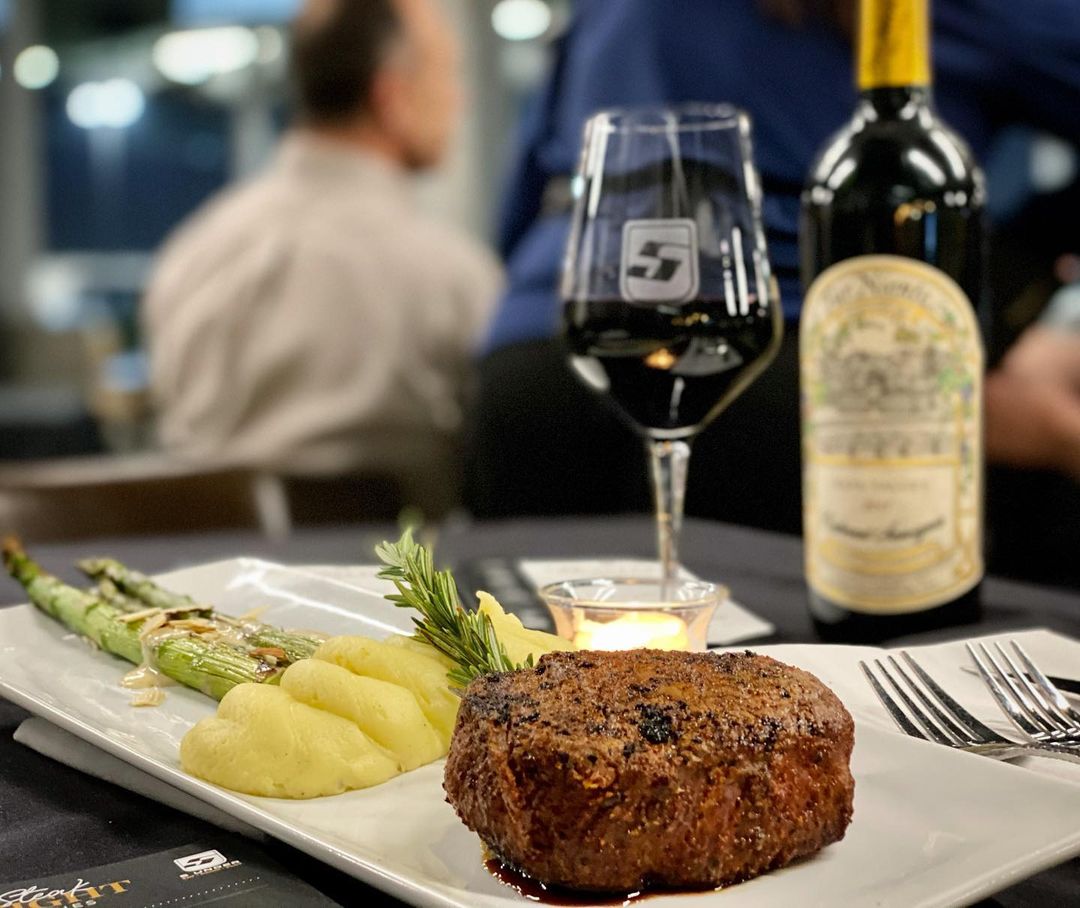 As I was speaking with Williams and perused the 5 Under website, I considered the name, 5 Under Golf Center – unique for sure. Did it have meaning or was it arbitrary – perhaps his low round of golf? His response was interesting. 5 Under represents their five major revenue streams – Food and Beverage – Game Play – Retail – Events – Lessons and Club Fitting. Each of these pillars of his business was put in place with an exemplary customer experience in mind.

"90 percent of the golf retail business is controlled by five major brands – we wanted to center the business around those companies," Williams stated. With such leading manufacturers available, 5 Under Golf Center offers custom club fitting services that help golfers find the right equipment for their game. In addition, lessons and player development programs facilitated by teaching professionals Jordan Bell and Hillary Zeigler are available and include women's and junior clinics, as well as private instruction. 5 Under Golf Center also caters to groups for parties, corporate events and other social gatherings. They've got everything covered.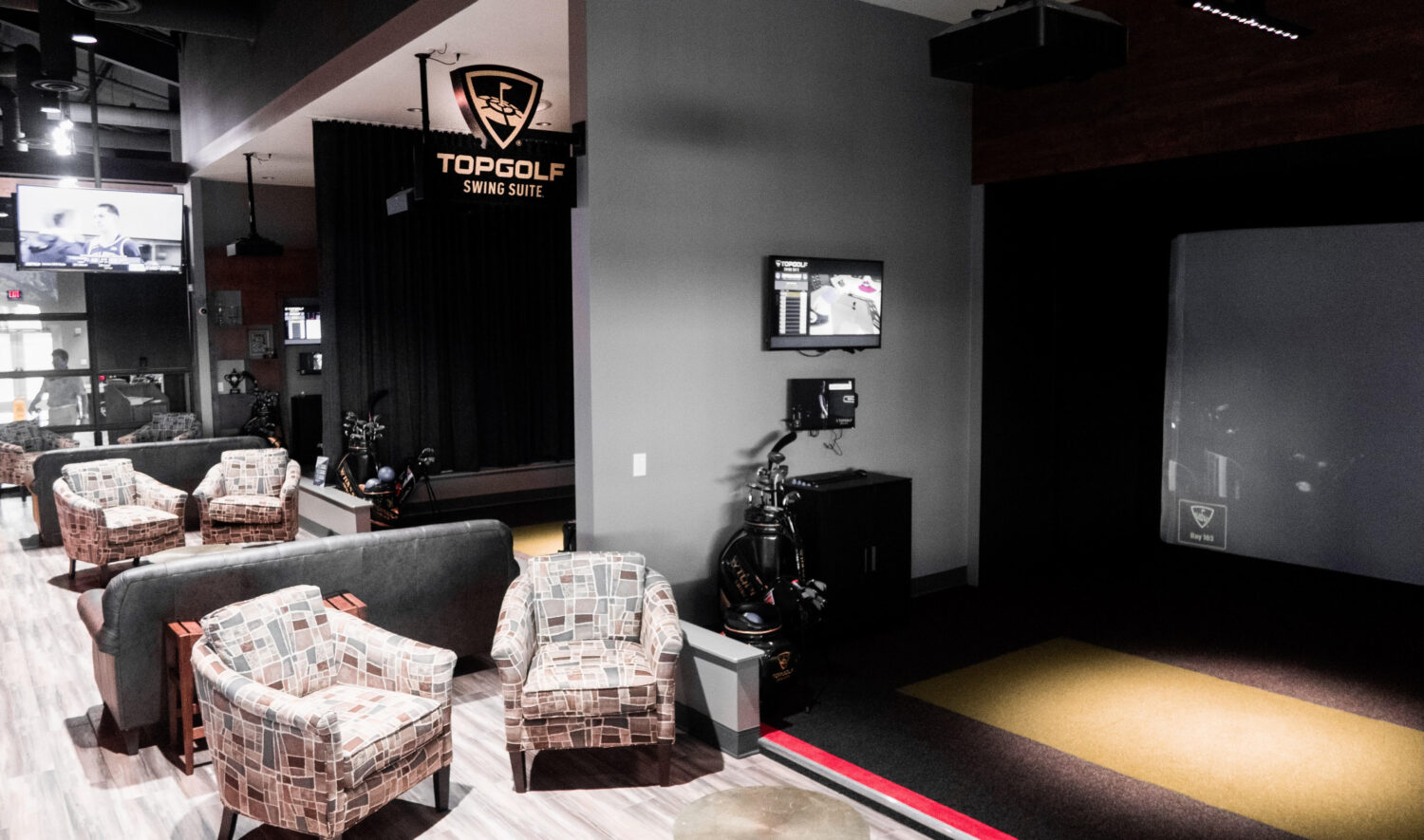 In concluding our chat, Williams couldn't help but emphasize what his staff means to their success. "We're open more than 100 hours per week and have a lot of moving parts," he mentioned. Every successful business has a reliable team that makes it happen. Williams, who grew up in the business, did his homework before going all-in with this venture. He's partnered with the right people and considered the needs and desires of a broad audience. I'm sure Mr. and Mrs. Williams are proud of what he's put in place, as they sit back and watch him continue the Williams family tradition in golf.
For more information on 5 Under Golf Center, log on to https://www.5undergolf.com/.