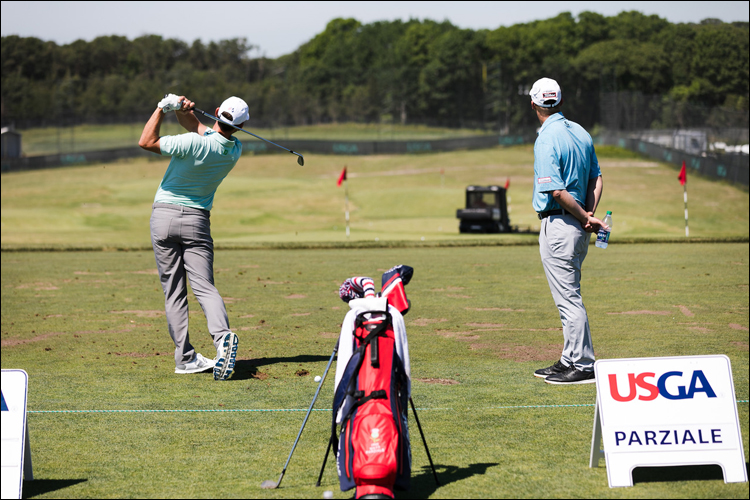 By Vinnie Manginelli, PGA
Over the past two decades, no industry has been written off and come back to life as often as the golf industry. With the peak of the Tiger era behind us and the recession of the late 2000's in the rear-view mirror, we now deal with unprecedented uncertainty in government, the economy, and global relations. But, as we know, golf has been left for dead before, and it continues to get back up, due to the hard work and dedication of 29,000 PGA of America professionals, incredible technological advances in equipment that you have to see to believe, and an impressive group of young Tour and Division I college players who are exciting golf fans worldwide.

Golf instruction, and the efforts of teachers to improve the skills of golfers worldwide, remains the core mission of golf professionals across the industry. It is understood that lower scores and increased enjoyment will translate to more rounds played at courses and private clubs, as well as increased patronage of golf ranges and golf retail businesses. So, maximizing the power of golf instruction can serve as a catalyst to growth across the industry.
The National Golf Foundation (NGF) released some statistics last fall that indicate a healthy increase in the number of golfers pursuing lessons, and the number of lessons they're taking. More than four million golfers took lessons in the twelve-month period leading up to the October 2019 release of the study. That amounted to over 21 million lessons at an average cost of $50 per lesson, making golf instruction a billion-dollar industry.
Granted these figures represent an increase over the previous year, but the four million golf students represent only 17 percent of the total number of active golfers, leaving room for continued growth, which is the expected path according to Shawn Hester, the PGA Director of Instruction at TPC Boston. Shawn says his lesson numbers continue to rise each year, attributing that growth to a great economy that started making its recovery from the recession of 2008 way back at the beginning of the previous decade.
Hester also cites technology as a catalyst in the growth of golf instruction, with simulator technology attracting golfers year-round, and brands like Topgolf and Drive Shack leading the way in getting new, often younger individuals to swing a club for the first time. With many northern areas supporting these establishments and local ranges offering heated stalls and Toptracer technology, golf has become a year-round endeavor regardless of the temperatures felt in our nation's colder regions.
With men more likely to take private lessons and women preferring group instruction, today's golf professionals understand the preferences of these demographics and are gearing their programming to those needs and desires. Monique Thoresz, the PGA Director of Instruction at The Apawamis Club, in Rye, New York spends almost 20 percent of her time developing the curriculum for the programs her members seek. The rest of her time is spent facilitating that instruction to the tune of 1,200 hours per year.

With a dual bay indoor/outdoor teaching venue on the grounds of her historic facility, Thoresz is teaching year-round using such technology as TrackMan, BodiTrak, and V1 Swing Analysis System. These factors are instrumental in proving out the numbers put forth by the NGF last fall. "It's a relationship business," Thoresz says. She says she often has a wait list for lessons, "a good problem to have", she added, but another indication that golfers want to play better, and they're seeking out the pros to help them achieve their goals.
According to the NGF report, "Golfers who are more skilled and more avid are more likely to seek professional instruction, while higher handicappers and adult beginners are generally less inclined to take lessons." John Dunigan, the 4-time PGA Philadelphia Section Teacher of the Year and PGA Master Professional at Applebrook Golf Club, in Malvern, Pennsylvania says that 90 percent of his lessons are with highly-skilled high school and college players, the rest of his time being spent with "very avid adult" players.
"It's important to have a niche," Dunigan commented, "something you're known for to brand yourself." Dunigan confirms Hester's claim that business is growing annually, attributing such success to the improvement of his students. Any instructor will tell you that word of mouth is their most effective method of promotion. Help your students get better and they will tell their friends all about it.
So, whether you credit the economy, technology, or the fact that fewer golfers are putting their clubs away for the winter, the numbers confirm what our professionals are saying – golfers love the game – they want to play better and they want to play more. Rumors of the demise of the great game are quelled by industry statistics that are supported by PGA Professional testimonials.