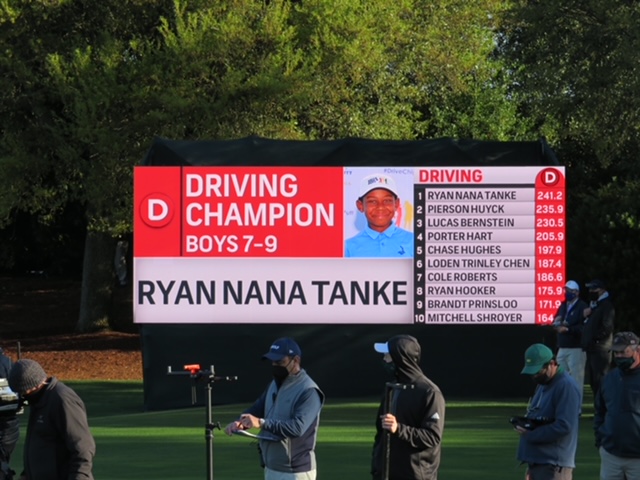 By Brendon Elliott, PGA
Those who know me well, know my love for Augusta National Golf Club, The Masters Tournament and in recent years, the Drive, Chip and Putt (DCP) National Finals. In fact, prior to the pandemic, I attended every DCP National Finals, and perhaps the most noticeable thing I witnessed each year is the joy and excitement on the faces of the kids and parents throughout the day. Even the Augusta National members, Masters participants on hand, volunteers, media and others there watching are smiling and enjoying the event. It was difficult to have to miss this year's finals, not to mention the Masters Tournament itself. It's not something that you get immune to after attending for many years. It really is as magical your tenth time, as it was your first.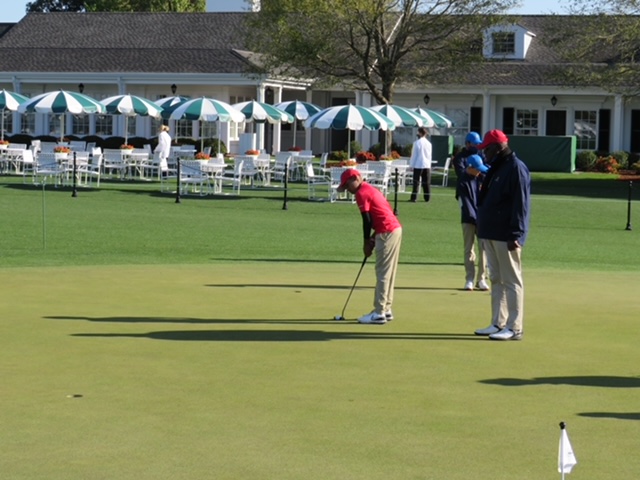 One of the things that makes the DCP National Finals so special is seeing the reactions of the kids and parents as they step onto the practice facility and 18th green for the first time. Even those qualifying for the second or third time are wide-eyed and in awe of the beauty of Augusta National Golf Club.
I wanted to see what the experience was like for some of the kids and their parents this year. So, I reached out to two of the contestants. Kate Brody, from Grand Blanc, Michigan, competed in the 14-15 Girls division, and Ryan Nana Tanke, from Palm Beach Gardens, Florida, competed in the 7-9 Boys division. I spoke with the kids and their parents to experience the event from their perspective.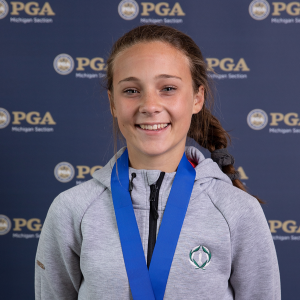 I asked them what they thought while driving down Magnolia Lane for the first time. "It was cool because you don't have that opportunity often. It is really beautiful to watch and enjoy," Ryan shared.
Kate had more to say, "Driving down Magnolia Lane was something that I will never forget. You will never truly understand how beautiful and special it is until you are actually driving through it. The trees are so pretty and the end of the lane is even prettier. The clubhouse is awesome. Driving down Magnolia Lane is something I will never forget."
You can sense the excitement just reading her words!
That drive makes an impact in itself, of course; but I wondered what the coolest part of their time at the Drive, Chip and Putt National Finals was. Ryan told me it was practicing on the range and putting on the 18th green. "I also loved walking the course, driving down Magnolia Lane and buying souvenirs at the pro shop for me and my friends back home," he added.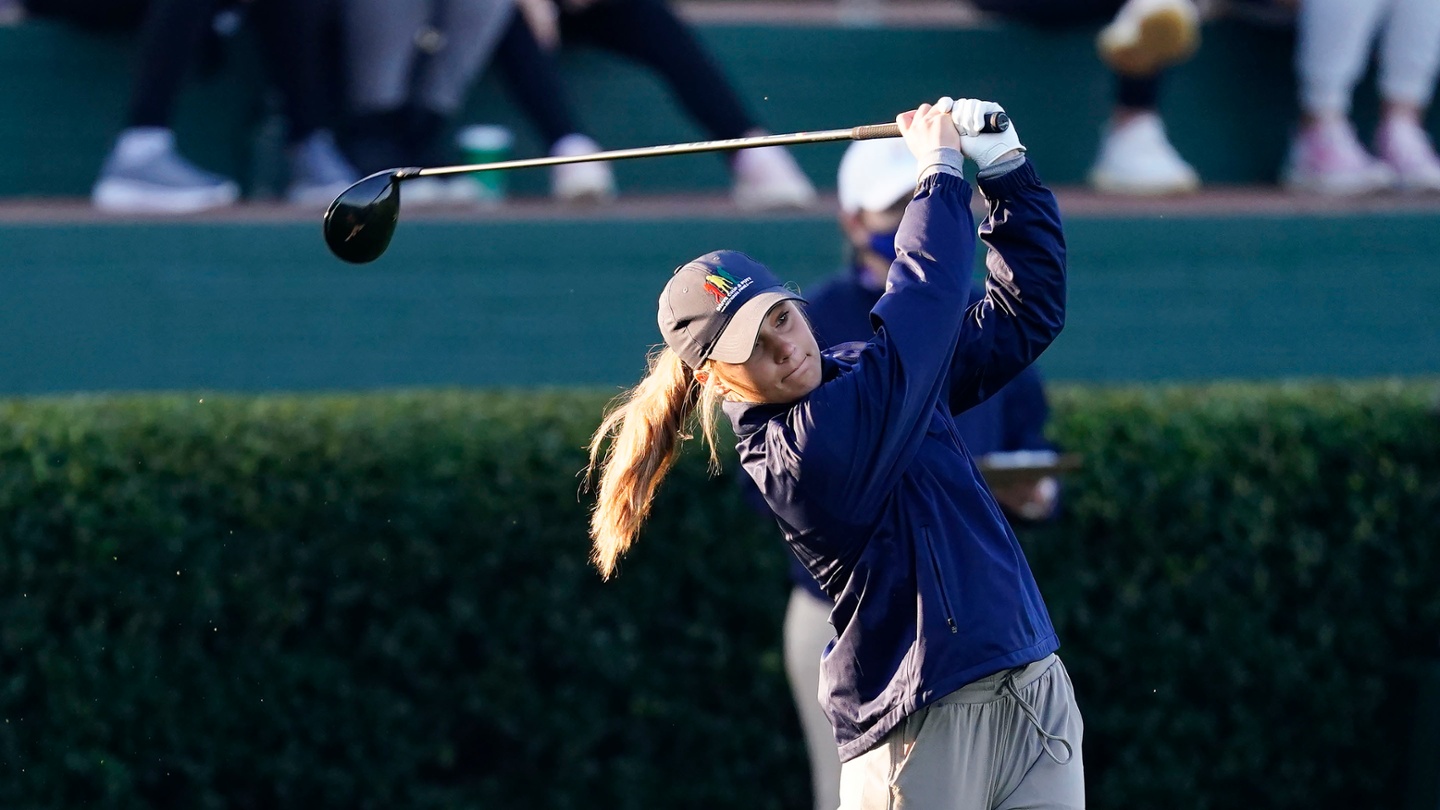 "The coolest part of my time at Drive, Chip and Putt was getting to hit shots and practice at the same places the pros do. It's crazy to know I chipped and hit shots on the same places as people like Tiger Woods. Also being at Augusta National was just already so amazing. It's even more amazing than it looks on TV," Kate explained.
Taking place the weekend before The Masters Tournament, there's always a chance of seeing some famous faces on site. I asked them, "Did you get to see any PGA Tour pros during your time at Augusta?"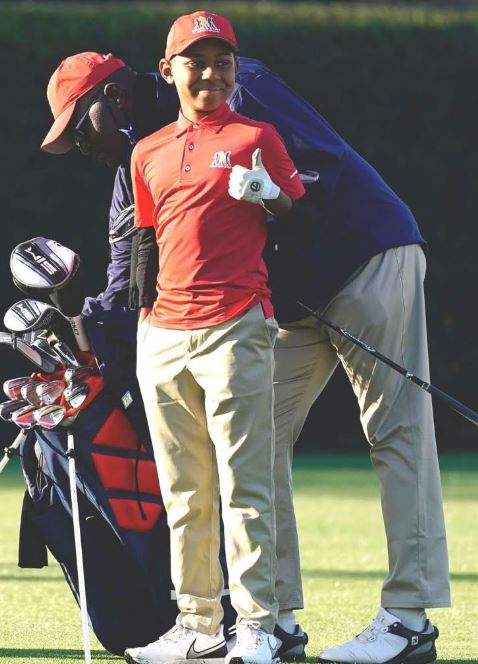 "I saw a lot of pros. I took pictures with about thirty of them, including Brooks Koepka, Ian Poulter, Patrick Reed, Tommy Fleetwood, Sergio Garcia, Jordan Spieth, Tony Finau, Bryson DeChambeau, Colin Morikawa, Fred Couples, Phil Mickelson and many more," Ryan said excitedly.
Kate added, "There were a few pros I saw the day of Drive, Chip and Putt. Bubba Watson and Tommy Fleetwood were at Augusta that day. All of the DCP players got tickets for the Monday practice round where I saw basically every pro you can think of. I got a signed golf ball from Sergio Garcia and a ball from Victor Hovland. I got to follow many groups and talk to a few of them, which was awesome!"
What an experience! But, once the awe of the moment subsides (if it ever really does), these young golfers had a competition to participate in. Balancing the obvious excitement with the desire to win is often a challenge for professionals at the highest level of the game. However, these young competitors put it in a refreshing light. "I practiced like I usually do before a tournament – nothing new," Ryan told me.

Kate had an equally laid-back view, "There is only so much you can do to prepare for six shots. In that moment you're either on it or you're not. It was hard to truly prepare in the winter in Michigan, considering the weather. But I did practice indoors, chipping and putting mostly. When I was able to get outside, I would practice as if I was at Augusta National. I would hit at the range and pretend there was a grid, and I would hit chips from around 15 yards and practice 15- and 30-footers."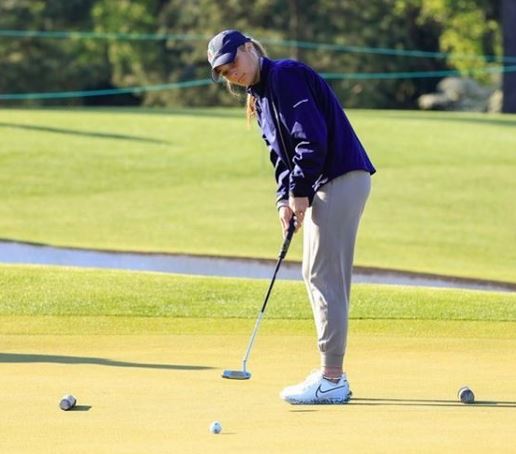 With the Augusta National Women's Amateur the day before, and Masters practice rounds starting the day after, conditions were tough. "The greens were very, very fast. The fastest I ever played on!" Ryan declared, and Kate concurred, "The greens were very fast. Downhill putts especially are extremely quick. I think everyone was so used to hearing about how fast they were, that they held back during putting and chipping."
As excited as the participants may get for the Augusta adventure, the dads of these junior golfers won't soon forget the feeling they had at Augusta National. "Driving up Magnolia Lane was surreal, knowing my daughter did something so special in the world of golf. An unforgettable legendary ride!" said Doug Brody, the PGA Head Professional at Warwick Hills Golf & Country Club in Grand Blanc, Michigan. "The coolest part of DCP was sharing the excitement of competing at Augusta National with so many friends and family. Watching Kate putt on the 18th green at Augusta National was pretty incredible, and having Easter brunch in the main clubhouse was a great way to cap the whole day."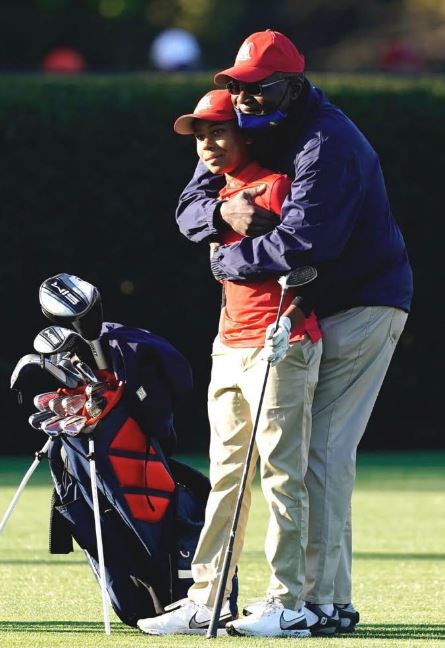 Ryan's dad, Christian, had this to add, "It was great. A lot of famous golfers drive down Magnolia Lane. It is very beautiful," he explained. "Supporting my son while he was competing, seeing him on the podium at the Drive, Chip and Putt final for a second time in a row was very special. I also enjoyed introducing myself to Augusta National members and thanking them for hosting us. I really enjoyed their unparalleled hospitality. I loved walking the course, especially Amen Corner. It is a mythical place. Shopping at the pro-shop was cool too!"
As a PGA coach and mentor to many junior golfers, I wondered what Mr. Brody and Mr. Nana thought the impact of participating at DCP National Finals would have on the kids who earned the opportunity. They agreed that it is not only inspirational, but motivating to the many kids who watched from home, hoping to someday be in the spotlight on the Golf Channel too. "It is definitely having an impact on more kids giving golf a try," said Brody.
Nana added, "The impact is enormous. The competition is fun and watched on television around the world. It features the best juniors in the country. They represent the future of the game. It motivates them to work hard to perform well. The quality of their performance makes the game popular."
It goes without saying that these dads are incredibly proud of their kids. I asked if there was anything that surprised them about how Kate and Ryan handled the experience?
"Kate has been answering questions from friends, family and media for the last year and a half. She has handled the pressure very well and has made us so proud of how she has carried herself in dealing with the media and questions from all those who want to learn more about this special experience," Brody explained.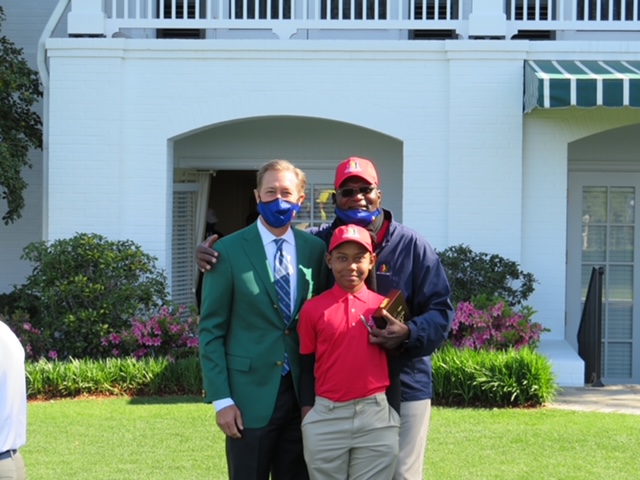 Nana added this about his young son's outlook on the experience, "I was surprised by how well he handled the pressure and by his strong desire to perform well on such a big stage. Everything did not go his way, but he showed his enormous talent."
Whether facing the pressure of competition, or the sometimes more intense pressure of watching your kids in competition, experiencing the whole package that is the Drive, Chip and Putt National Finals at Augusta National is an unforgettable experience for the whole family. It was fun to get a perspective from inside the ropes.
PGA Professional, Brendon Elliott, is a multiple award-winning coach and instructor based in Central Florida. Most notably, he was named the 2017 PGA National Youth Player Development Award winner. He specializes in working with junior golfers, as well as promoting best practices for running your golf business. Elliott is the founder of the Little Linksters Association for Junior Golf Development 501c3, as well as the Little Linksters Golf Academies.