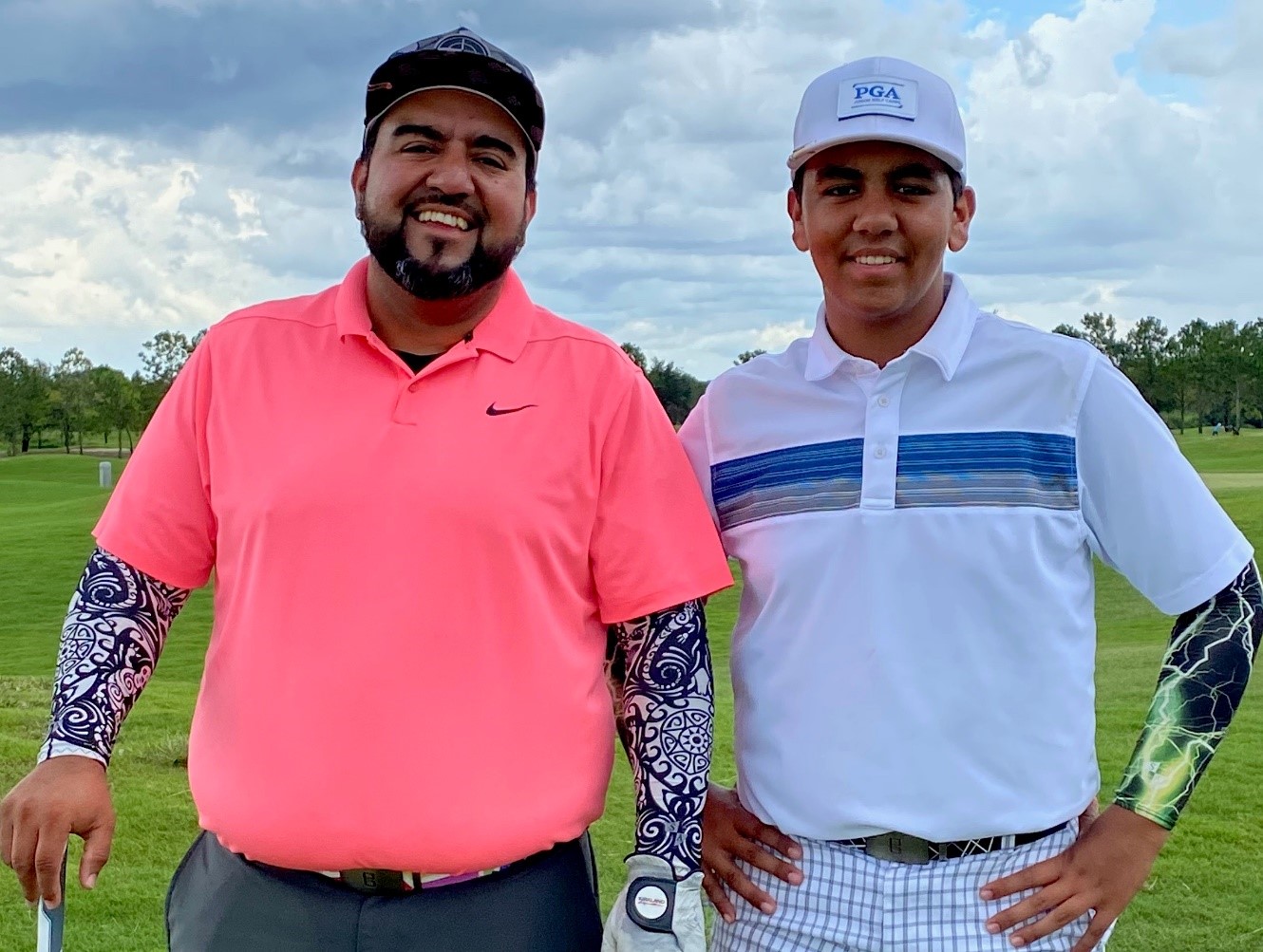 By Brendon Elliott, PGA
Many junior golfers are introduced to the game by their father or grandfather – I was one of those kids. My father and grandfather were very influential in getting me into golf. There's no question that golf is a fantastic sport for creating lifetime bonds within a family. However, many young golfers put undue pressure on themselves to perform in front of dad or grandpa. This was the case for me, and remains an issue for many children, especially those in their pre-teen and teenage years.

We hear about the so-called helicopter parent, or a dad who is overbearing when it comes to bringing up his young golfer. While that is indeed a problem, that is not necessarily what we're talking about in this case. Here, we're referring to those young golfers who watch their dad or grandfather stripe the ball on the range or excel on the course and long to play just like they do, but do so to the point of making their own golf journey exceedingly difficult.
When that father figure is a good player, the child sometimes creates much loftier goals than necessary. Let's face it, golf is a very hard sport to play well. With that being said, it is important to manage our expectations of how we should perform. It's hard, however, for a pre-teen or teen to manage those expectations when they have a great player to look up to, not to mention, one who is also very influential in his or her life away from golf, as well. It can become very frustrating for the young golfer, as well as the father or grandfather.
In many cases, the parent or grandparent is not at fault for their child setting such lofty goals. I think about my formative playing years and the pressure I put on myself. Sometimes it would drive me to the point of tears, and I even considered quitting the game altogether. It is just as frustrating for the dad in this scenario – they may think they are doing something wrong, though that's usually not the case.

There is one note to add regarding the maternal side in this situation. It has been my observation over many years as a junior golf coach, that there are a great number of junior golfers who were introduced to the game by their mother or grandmother. However, kids putting undo pressure on themselves to perform in front of their maternal influences occurs much less frequently. I believe this is due to the natural maternal instincts that mothers have in dealing with their children, as well as the mother-child bond that is almost always built in at birth.
So, how do we handle the situation when kids feel like they must perform at levels higher than necessary to appease a parent? I reached out to two experts who could speak to this topic.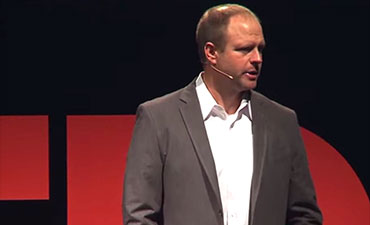 John O'Sullivan is a world-renowned speaker in the area of parenting young athletes. He is the founder of the Changing the Game Project and host of the Way of the Champions Podcast. His 2014 TED Talk has had nearly half a million views.
Amy Wagner is a licensed therapist based in Central Florida. She raised two children through the world of competitive junior golf. Daughter Samantha now competes on the Symetra Tour while her son, C.J., works for a consulting firm. Amy, a marriage and family therapist, is writing a book entitled "Cart Path Only: Lessons Learned as a Junior Golf Parent."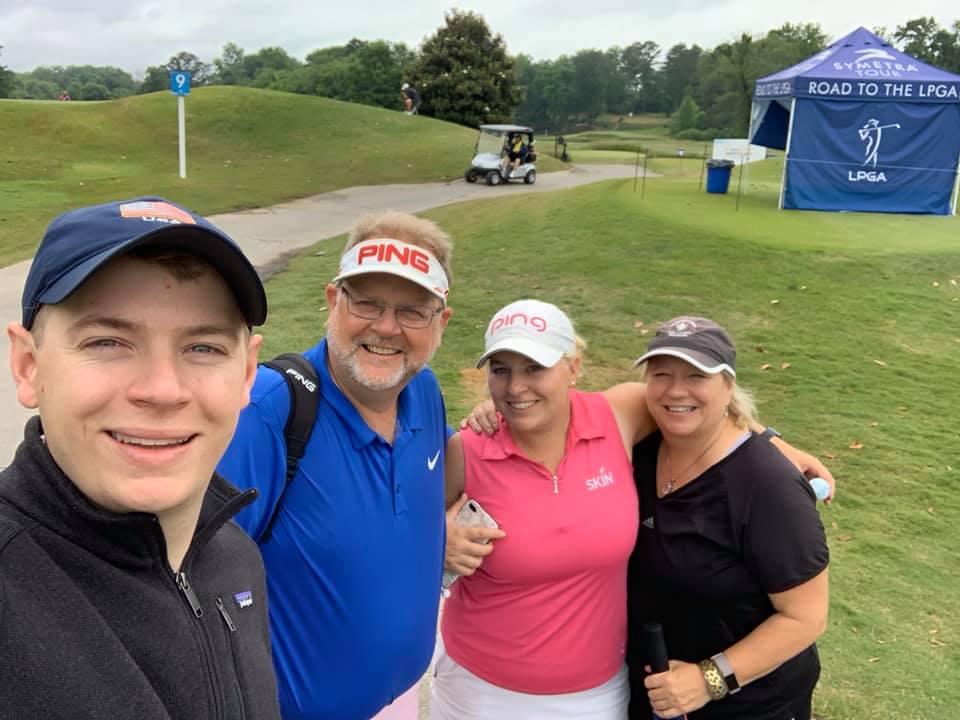 Golf Range Magazine: Can you offer some advice to parents who seem to be doing everything correct with their young golfers (supportive, positive, etc.), but still have friction between them and their child?
John O'Sullivan: This is tough, and it needs a good conversation between parent and golfer. Would you like me to attend practices or events? Do you want my advice and help, or just leave it to your coach? Perhaps I will only offer help when you ask for it. And most importantly, "I love watching you compete" is all you should say after the event, unless the golfer asks for input and advice.
Amy Wagner: I believe that friction between a parent and child is a normal developmental process in a healthy parent-child relationship, and golf is the outlet that they use for that energy. Children are wired to begin separating from their parents around seven or eight years of age, separating to become their own person and develop their own sense of self. This normal growth process can't happen without some friction. That said, I would normalize the process for the kids and their parents as a necessary part of their journey. I also believe the friction can open wonderful topics of discussion through their shared language (which is golf), topics such as developing a value system, what to look for in people you choose to be in relationships with, work ethic, etc.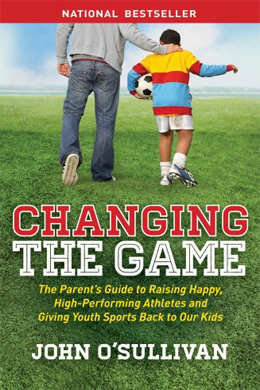 Golf Range Magazine: How do parents help their junior golfers with realistic goal-setting, making sure they don't set the bar too high or expect results too soon?
John O'Sullivan: I don't think we should discourage a golfer's dreams; but at the same time, we need to focus on the steps to get there. So, make sure there are process goals and daily/weekly/monthly commitments that will help them get there. Focus on the process goals and acknowledge the outcome/future goals, but keep coming back to daily commitments.
Amy Wagner: I feel it is particularly important to set realistic goals and adjust them as needed. Most of these goals revolve around score. If a child is regularly shooting 75, its unrealistic to expect an under-par round on tournament day. We would have used 75 as the benchmark for our kids in this scenario, by telling them to go out there (when under pressure) and shoot the same score as you do in practice. I believe the goals must align with the child's ability, desire to succeed and the family's resources (time, interest, other children in the family, financial). I feel if a child is old enough to play tournament golf, he or she is old enough to be involved in clear conversations about expectations and what the family can manage. We were lucky that both C.J. and Samantha played golf. Our time was not split between multiple sports. In other words, it may be unreasonable to set a goal to win the 10-year-old U.S. Kids World Championships if the family can't manage the local qualifiers.

Golf Range Magazine: Is there a point when a parent should step in and let the junior golfer know that the talent is there but more effort is needed to be successful?
John O'Sullivan: Yes, as parents I always think that we should tell our kids the truth. We just need to be aware of their state of mind when doing so. After a bad day on the course is not the time to hammer them. Tell them the truth, but love them to death and make sure you are parenting the entire person and not just the athlete.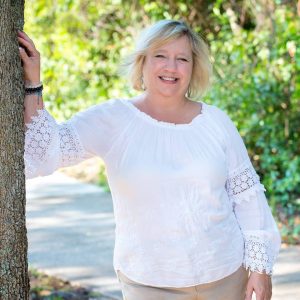 Amy Wagner: Yes, I do believe that should happen, the parent stepping in. Not just in golf, but in life. Our kids count on us to be a barometer for their skills, gifts and talents. People often ask me why we were so involved in junior golf, and my response continues to be "my children were born with the gift of golf skills – part of our job as parents is to create the environment (as best we can) to help them develop those skills." We must make them aware of what they cannot yet see. Even with a 24-year-old Symetra Tour Pro in my family, we still must remind her from time to time of her gifts when she loses sight of them. That all said, the effort must be paired with the gift. Golf, like all sports, is a grind. There are no magic words other than you get out of it what you put into it.

Golf Range Magazine: What is the correct way to do that and balance being a parent/cheerleader/fan?
John O'Sullivan: Again, depends on the kid. But perhaps the best way is to be consistent and always ask "what went well today?", "what needs work?" and "what is the plan this week to work on some of those things?" Every round has items that fit each of those categories and it keeps the focus on the progress and process. And sometimes just recognize they need some love and not coaching/advice.
Amy Wagner: The balance is hard – remember we are always parents first. That sometimes gets lost because golf is not a team sport, and we can't hand the child over to the coach. Golf parents are heavily involved. My advice would be to remember the primary relationship before the other roles (coach, cheerleader, etc.). If the parenting relationship is strained, the other relationships will be, as well. Always, always put the parenting role first in a healthy, connected and loving way.
PGA Professional, Brendon Elliott, is a multiple award-winning coach and instructor based in Central Florida. Most notably, he was named the 2017 PGA National Youth Player Development Award winner. He specializes in working with junior golfers, as well as promoting best practices for running your golf business. Elliott is the founder of the Little Linksters Association for Junior Golf Development 501c3, as well as the Little Linksters Golf Academies.