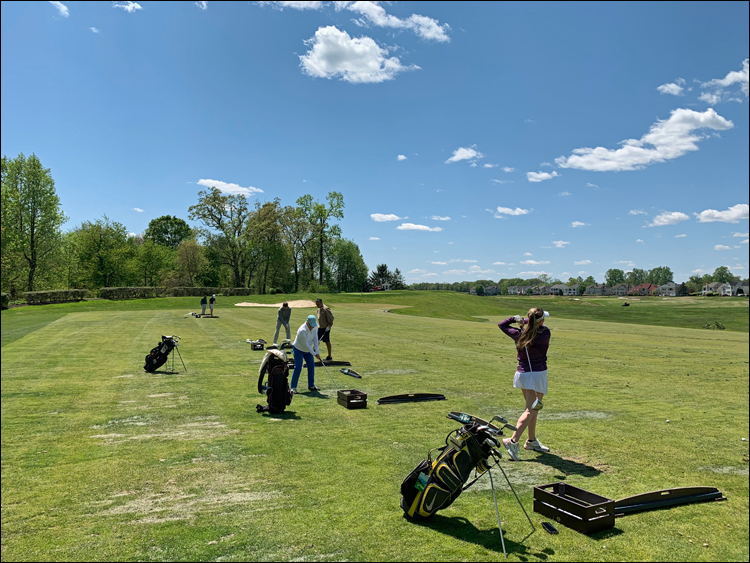 By Vinnie Manginelli, PGA
In these uncertain times, effective leaders stand out in new and often, unique ways. When New Jersey Governor, Phil Murphy reopened parks and golf courses late last week, it left PGA Professionals and golf course management scrambling to open quickly, efficiently, and most importantly, safely. Those who had plans in place, knowing that their facilities were sure to open at some point, had less scrambling to endure, and were able to display their leadership skills, while providing exemplary service to their members, all with safety being the number one priority.

At Laurel Creek Country Club, in Mount Laurel, New Jersey, Matt Walbert was ready to go with a plan to not only open his golf course, but the practice range as well. Those plans included required tee time reservations for practice range use, as well as opportunities for players to warm up for 15 minutes prior to their golf rounds. "We really wanted to control the flow of foot traffic over at the driving range," Walbert, the facility's PGA Head Professional, commented.
To do this, he expanded the club's online reservation system to allow members to reserve times on the practice range, in one-hour increments – they can also call the golf shop to make their reservations. Members can only have one session reserved at a time, to help ensure practice opportunities are dispersed equitably throughout the membership.

When the facility reopened last week, they implemented two warm-up stations initially, allowing members to stretch and get ready for their round. Walbert subsequently opened four additional hitting stations for practice purposes. With safety at the forefront and clubhouse and pro shop services closed for the time being, members can only access the property if they have a tee time to play the course, a reserved time to practice on the range, or if they're picking up food from the restaurant. With this plan in place, and the club open solely to members right now, social distancing is ensured and Walbert knows exactly who's on site at all times. "We don't have to worry about congregating because we're not letting anyone go [to the range] unless they have a tee time, and it's about 20 minutes before their tee time," Walbert added.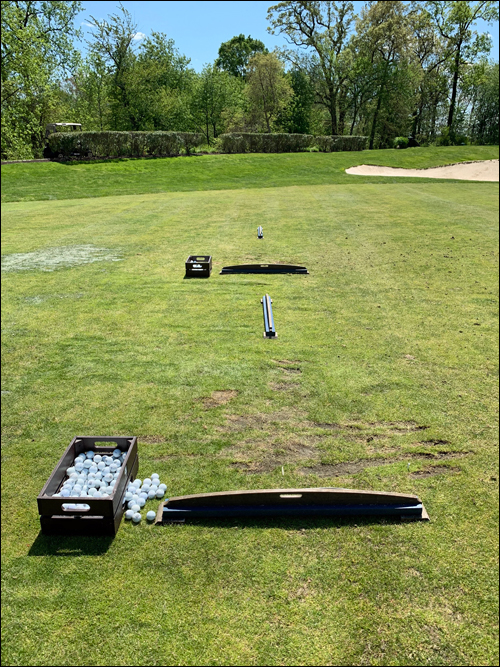 Though availability is limited, Walbert is taking a common sense approach to reopening, always with the best interest and safety of his members, and staff in mind. "It's still limited – this first week we wanted to make sure we were doing it as safely as possible, without the risk of congregating or too many people going over there at once," Walbert stated. "They're just happy to be back out there."
Walbert foresees the addition of two more hitting stalls next week, and barring any problems or issues, adding another two the following week. "We really wanted to get through this first week, [starting small and expanding] rather than starting big and then having to pull the reigns back."

Hitting stations are double-wide and are separated adequately to ensure adherence to CDC rules. With the space to offer more than a dozen hitting stalls during more normal days, Walbert plans on capping range use at eight for practice and two more for warm-up, all to be accessed only with prior reservations.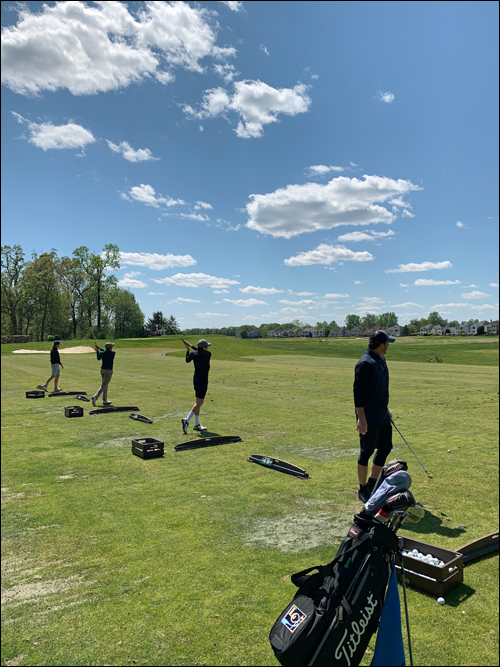 He highlighted their efforts to sanitize the hitting stall after each use so they are clean and safe for the next member. Balls are picked, cleaned, and sanitized, as are the apple crates used to collect them. Also, rather than rotating hitting areas forward and back as most ranges usually do, Walbert and his superintendent are moving the hitting areas laterally, allowing new grass to fill the divots, while ensuring a sufficient practice space for his members.
The hitting areas are also set up to ensure members are practicing in a controlled space rather than more openly and freely as they normally would. "Nobody hits it in a linear pattern," he joked. With innovative use of the range's dividers, Walbert ensure his members' practice is contained and efficient. He also makes sure all staff members have masks and gloves on for their safety, as well as for the members they serve. The "new normal" is one of the newest clichés in America; at Laurel Creek Country Club, Matt Walbert is doing his part to ensure his members feel at home, as they would during more "normal" times.