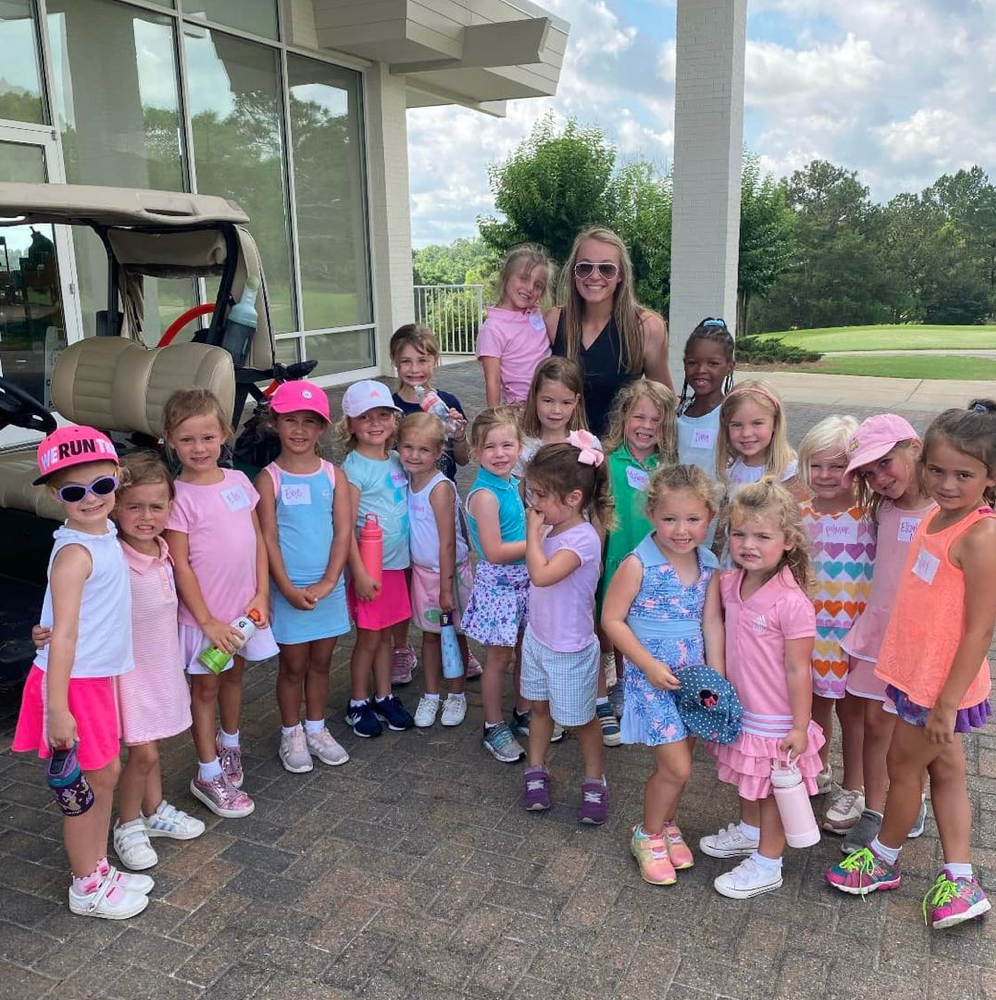 By Taylor Ross, PGA
Looking back on my personal golf career, I start to think about the people who impacted my life, on and off the golf course. While I had some fantastic mentors along the way, they were all male. I never thought about it at the time since I thought that was normal in the golf industry.
When I decided to pursue the Professional Golf Management Program at Mississippi State, I had no expectations of what my career would look like post-graduation. I never stopped to consider that I would someday make an impact on young girls' lives at the facilities where I would work – changing the merchandise selection to attract more females and growing a massive girls-only junior golf program. All those things changed for me when I landed at The Country Club of Jackson in March of 2020.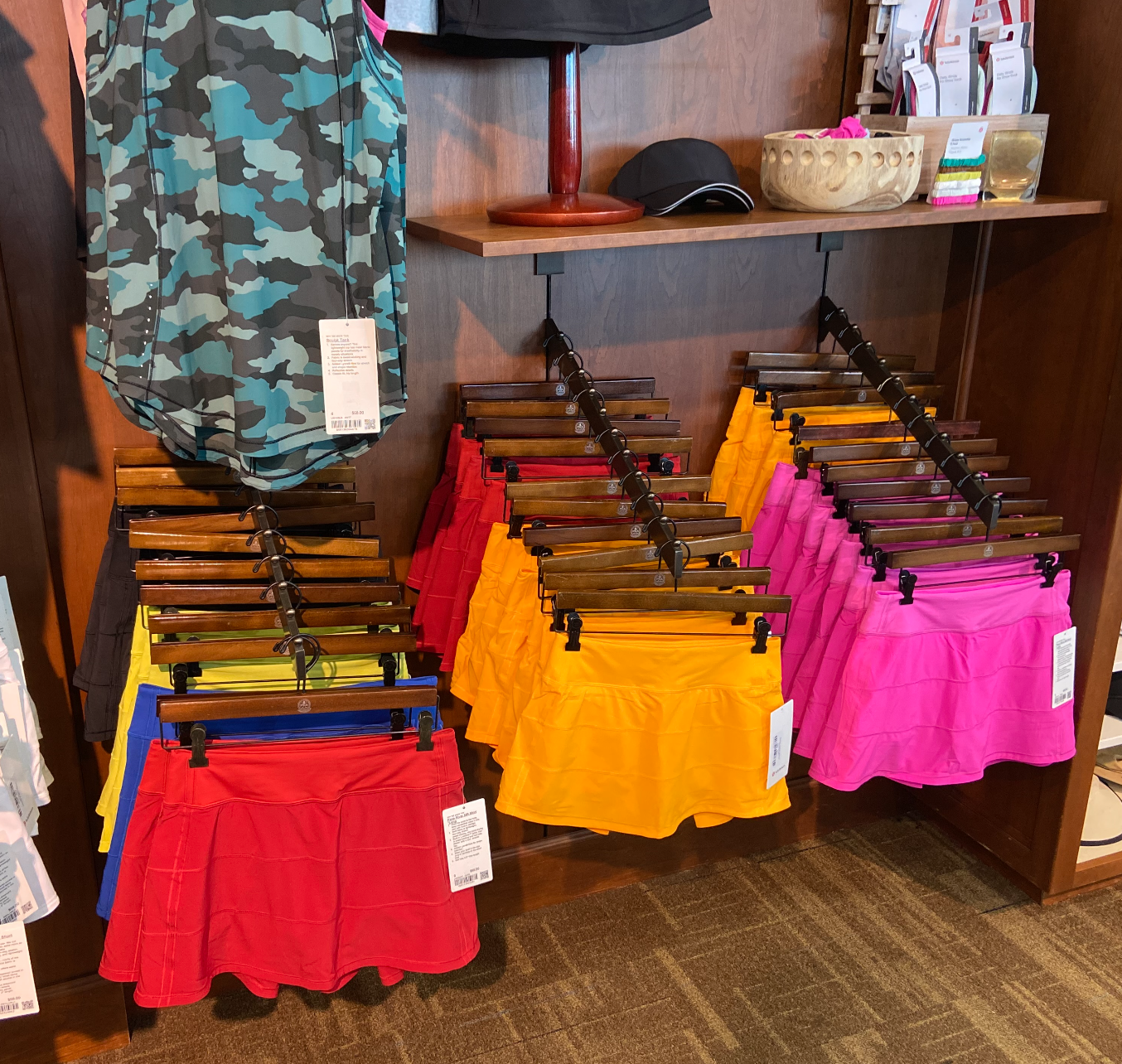 I arrived at The Country Club of Jackson, in Mississippi's state capital, weeks before the world shut down due to the COVID pandemic. At the time, I was not all-in on my new job since I was forced to leave a position that I loved due to my husband securing a new role in another city. It was the best option in town, and from what I knew of the club, they had a large membership with plenty of opportunities.
It did not take me long to settle in, as we were hosting close to 200 rounds a day, as the club remained open while businesses in the area shut down due to COVID. I was thrown right in, and in the first couple of months, I had met almost every member. The topic that kept getting brought up was that I was a female PGA Professional. It was a hot new topic, and everyone wanted to know why I had pursued golf since it was a majority male industry. At the time I did not know how to answer that question; but going on my third season at the Country Club of Jackson, I now have my "why."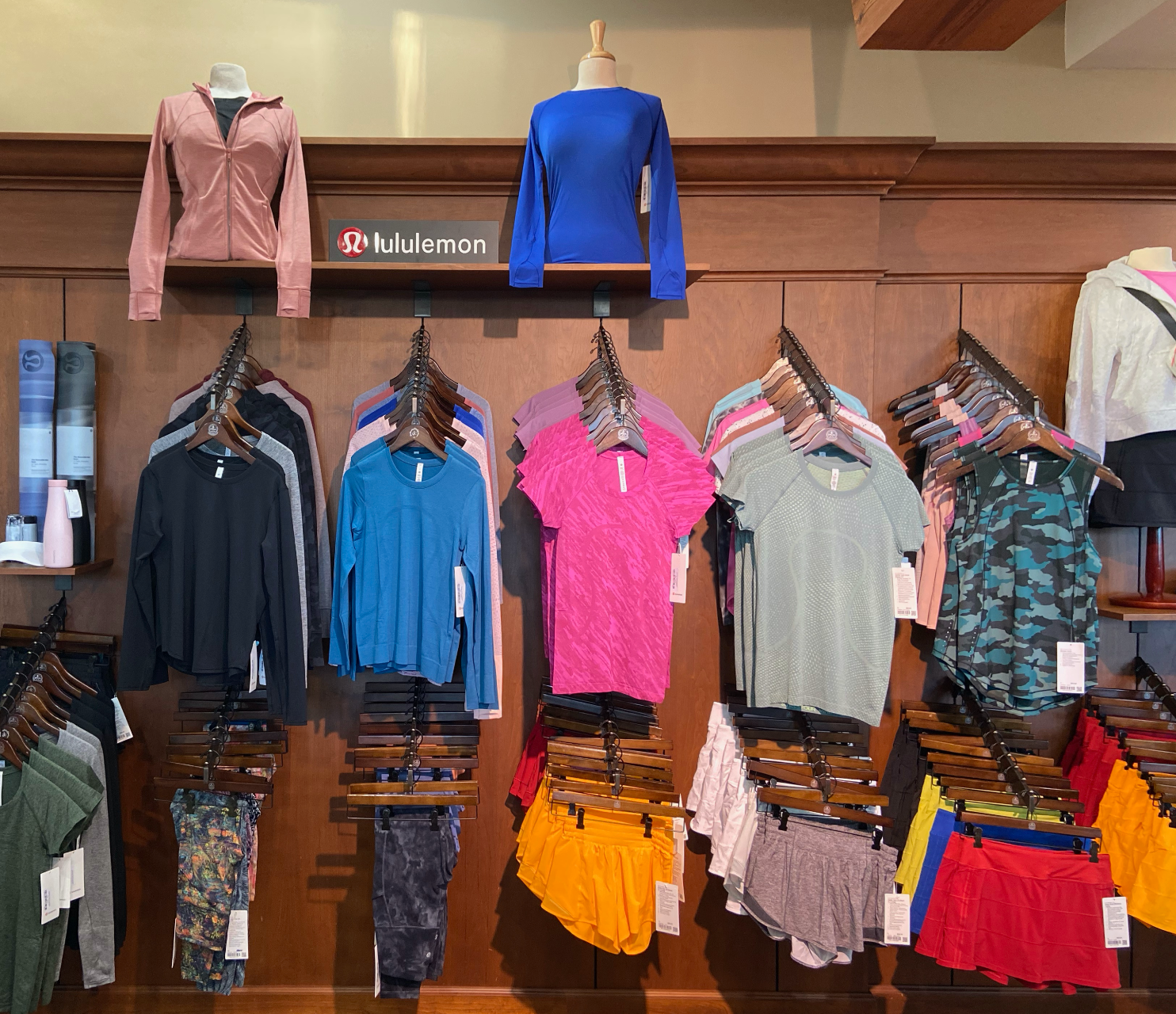 A year after I had arrived at The Country Club of Jackson, things started to change. I had a new goal of growing merchandise revenues in the golf shop to levels that had never been achieved before. I started thinking of ways I could do this, and considered what was missing from the selection. The only thing that came to my mind was the fact that we had zero ladies' merchandise.
I started brainstorming ways to incorporate women's clothing into our merchandise mix, and tried to figure out what they would buy and what they might reject. Athleisure is the best option I could think of. None of our ladies were buying true golf attire anymore, and they wanted something they could wear around the house, as well as on the course.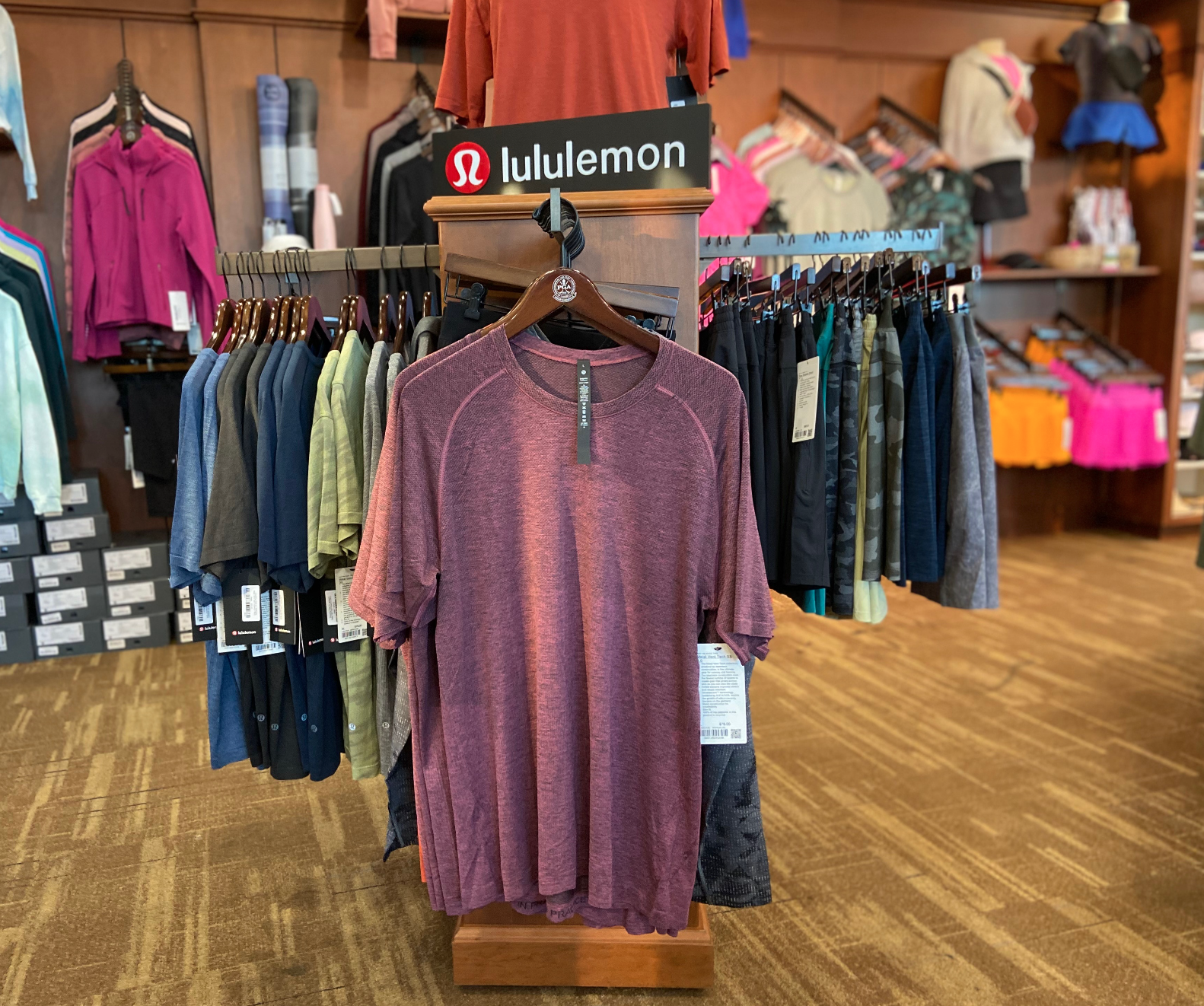 I started reaching out to companies, and we landed an account with the well-known brand lululemon. When the first shipment arrived, I sold almost everything within the first week. When a new shipment is on the way, I let our members know what we have coming in via email, and often pre-sell many items before the shipment has even arrived on property! We have seen members who have never stepped foot in the professional shop before now frequent the shop due to the selection of lululemon. The increase in ladies' sales would have been a much greater challenge had I not been a female.
Within the last year, I started noticing there were a lot of young girls at the facility who were not interested in playing golf. I didn't necessarily know why, but I was determined to get them out and involved in some way. I started thinking that if I did a separate girls-only clinic, it might spur some attention from the parents. I announced that I was going to be starting a "FORE The Girls Only" clinic weekly on Sunday afternoons for anyone who wanted to participate. The response was almost immediate and within the first couple of days of announcing it, almost all the spots were filled.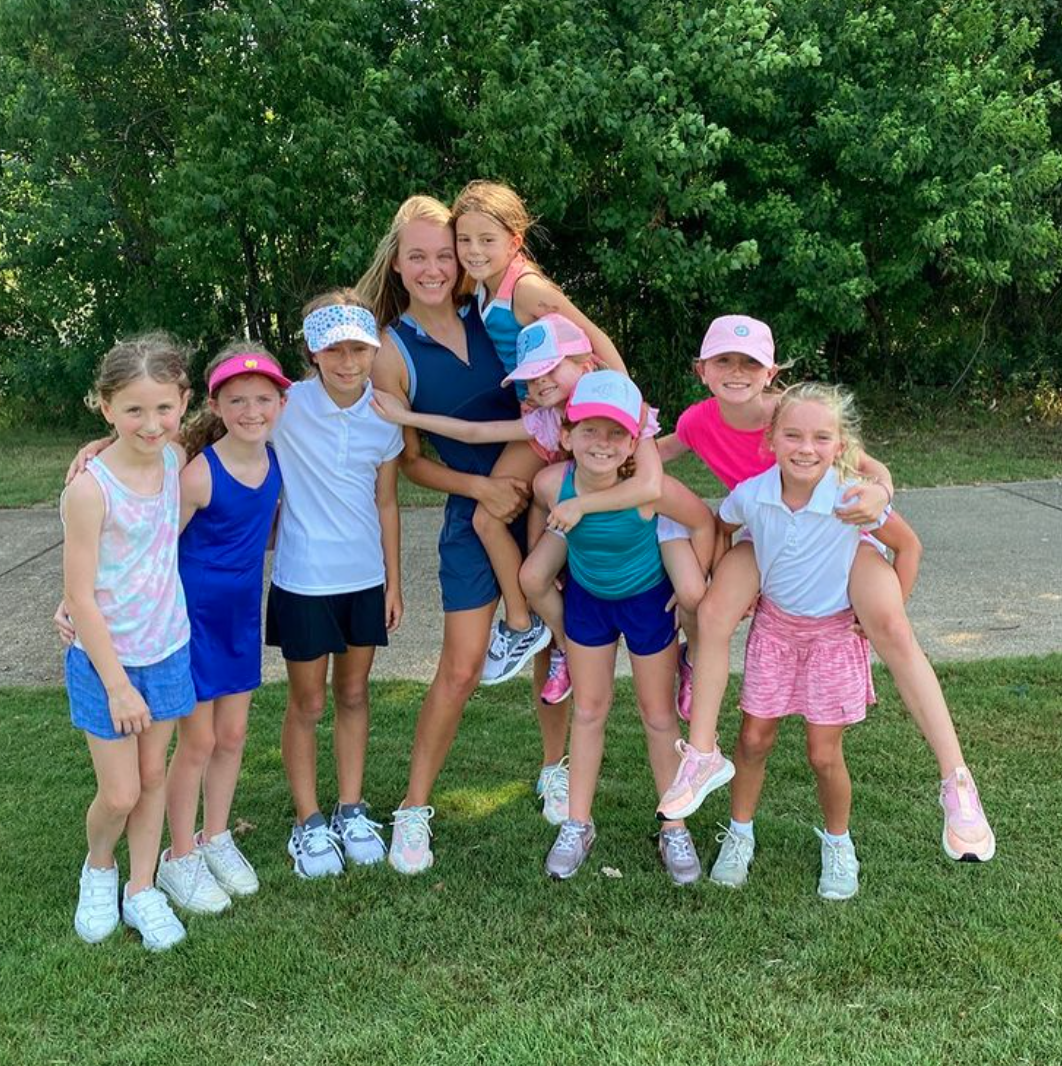 Over the first six months that I ran the clinic, I had 49 different girls participate. This response led to an idea for a new summer camp that had never been done at The Country Club of Jackson. At the time, we did not have any camps that separated the boys and the girls. But we wanted to keep the girls at the club longer for the parents' convenience, involve them in golf and give them a fun experience, so they'd want to continue to come back. My fun activities would include cookie decorating, daily arts and crafts and an ice cream sundae bar. When sign-ups went live, the camp sold out within hours! It was a huge success, and I was able to attract young girls who had never touched a golf club before.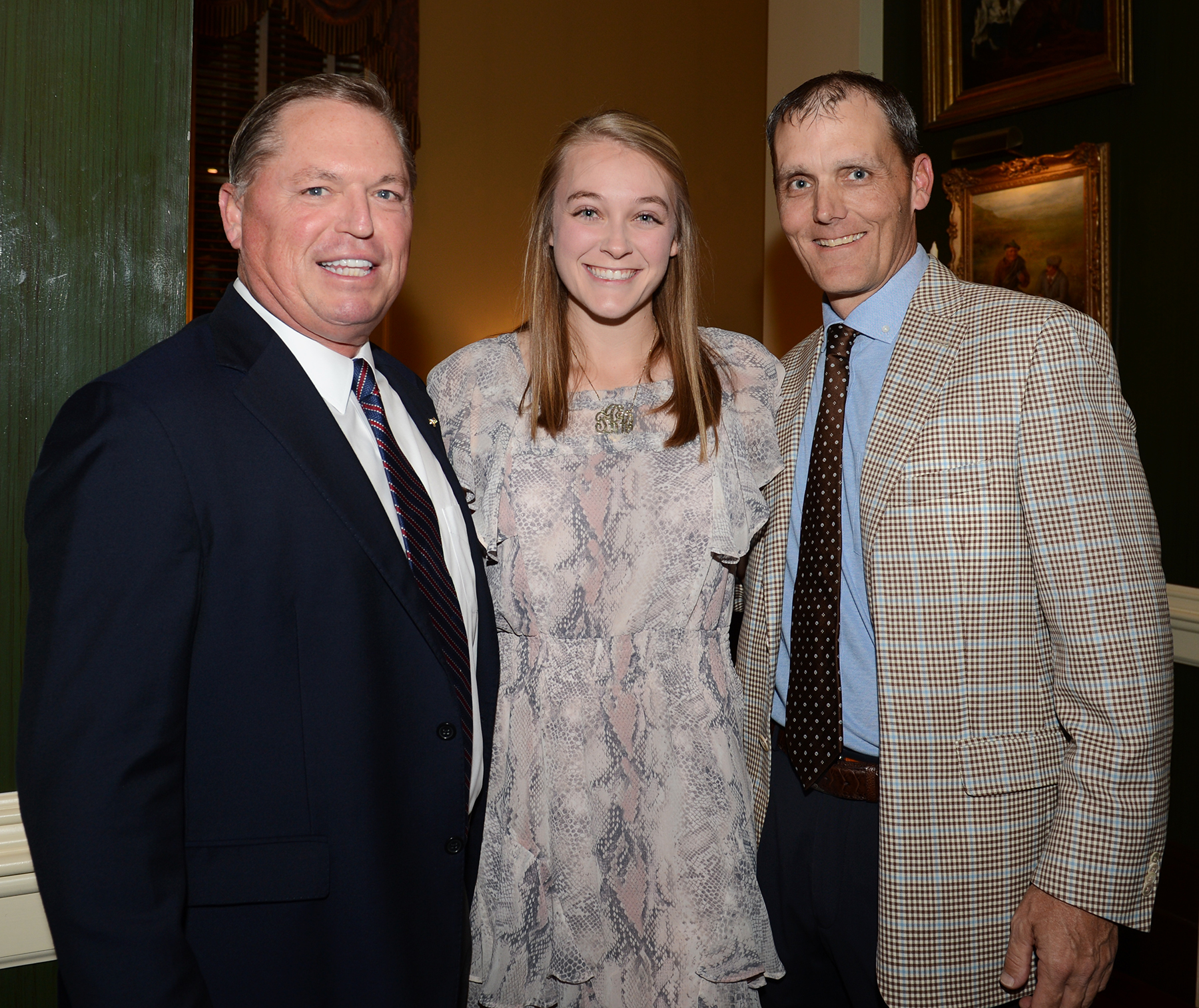 I never realized that I was making an impact on the girls' lives until their parents started reaching out and thanking me for my effort and patience. One parent let me know that the reason his young daughter was continuing to take golf lessons weekly was largely due to the impact that I was making on her life outside of golf. It had never occurred to me before then that I was truly changing these girls' lives because I was walking proof that girls belong in the golf world. My goal was to get them to the golf course, be comfortable around me since I was a female and have fun with them. I could not be happier that I chose to make golf my career, and to impact the lives of young females in hopes that one day they will remember all the fun times they had on the golf course.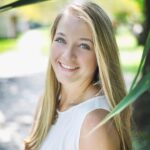 Taylor Ross, PGA is the Head Merchandiser and Youth Director of Instruction at the Country Club of Jackson in Jackson, Mississippi. She is also the 2021 recipient of the Assistant of The Year Award for the Gulf States PGA Section. She graduated from the Professional Golf Management Program at Mississippi State in 2019.