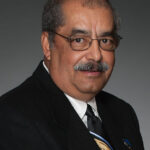 Howie Pruitt, is the President of the Pacific Northwest PGA Section, is the PGA Director of Golf at Aspen Lakes Golf Course in Sisters, Oregon.
Howie Pruitt on the importance of focusing on fun to enhance the experience:
Our facility was up 19 percent in rounds played last year compared to 2019. More importantly, however, is looking past the numbers and truly seeing what's in front of you. Are people having fun? Do they enjoy coming to your course? We've tried to really put an emphasis on making golf accessible and fun for anyone who visits our course. Last year, we had PGA and LPGA Life Members Tom and Debi Braum teach free player development clinics for anyone who wanted to come out and learn. We had about 40-50 new golfers each time, ranging from juniors to seniors, plus many ages in between. We then saw several of those players, once they got comfortable, jump over to our weekly offerings, especially our "Fun League."

Howie Pruitt on the business impact of focusing on fun to enhance the experience:
The Fun League is a group that meets every Wednesday 5 p.m. that goes by the tagline, "We don't play by no stinkin' rules." And we embrace the name because it brings down the guardrails and opens the door to what so many people love about the game: it's fun! Usually it is a group of 20 or so people partaking in fun formats, starting with something unique on the range. For instance, we'll do a long drive contest — but with marshmallows. Another week, we had a water balloon toss; then putter bowling. A few weeks later, I put a wading pool out on the range, and told everyone to aim for it. Normally we're not supposed to aim at water hazards, but this time we had fun doing so. We're now in our fifth year of the Fun League and several people joined in 2020 as a result of the free clinics. We also had some folks join our women's league, which provides a fun, but more competitive, atmosphere. Lastly, there are discounted rates every Monday for seniors and every Tuesday for locals. The free clinics and Fun League will be back this spring, and we're also hoping to add a PGA Jr. League team. Providing customers with plenty of opportunities to learn and have fun will hopefully encourage the new golfers we added last year to keep coming back.

If you would like to email the author of this Best Practice directly, please email howiep@msn.com.