Brian Tolnar, the 2016 and 2018 Northern Ohio PGA Section Merchandiser of the Year for Public Facilities, is the PGA Director of Golf and Recreation at Mill Creek MetroParks in Youngstown, Ohio.
Hold a Free Family Range Night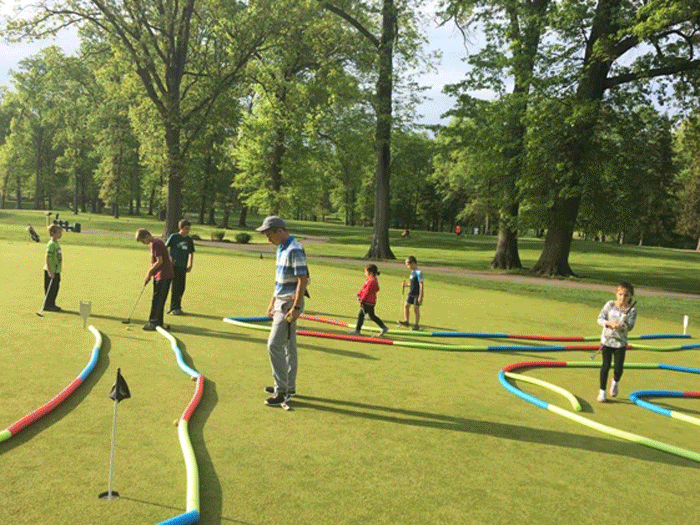 Brian Tolnar on the importance of holding a free Family Range Night to grow the game and draw in new customers:
In 2015 we started our free "Family Range Night" program, which our facility hosts 2-3x per summer. One of the most successful events we've had, the event kills two birds with one stone: growing the game and moving merchandise to new customers, especially youth golf and beginner golf clubs. It begins with our PGA Professional staff giving free lessons for 90 minutes to anyone who signs up for the event, and then ends with food, drinks, and more on the range. It's open to customers of all ages, and we encourage all participants to bring a friend. Each program averages 80 to 100 people.
Brian Tolnar on the business impact of holding a free Family Range Night to grow the game and draw in new customers:
The last five years have not only proven that the program itself is successful but that the effort we put into our player development programs has paid off. We went from losing $25,000 a year in the golf shop to now a profit every year and six figures in shop sales. "Family Range Night" now brings in $1500-$2500 in shop sales, with food & beverage making a huge amount of money on these nights. Furthermore it gave us a new use for our driving range, and that led to new customers, additional rounds played, and more. We now have youth tees on all 36-holes here. We have a Family Fun Night every Friday and Saturday night where families can come out after 4:30pm for $25 and play as many holes as they want. Range usage has grown every single year. We now host seven youth tournaments annually – including an AJGA event – and are a qualifying site for Drive Chip & Putt. Our lesson growth has expanded around 35 percent over the last five years, with our customer base expanding by 5,000-6,000. We have two new youth leagues at our course (68 kids each), plus two PGA Jr League teams with a third possibly on the way due to the waiting lists for that and our youth camps. The bottom line: families that come together to play tend to spend more time at the facility. This program has helped to facilitate that, and that's why in 2020 we're launching an off-shoot: "Golf and a Movie Night," all on the range. It's just another way to reach more customers and expose them to this great game.