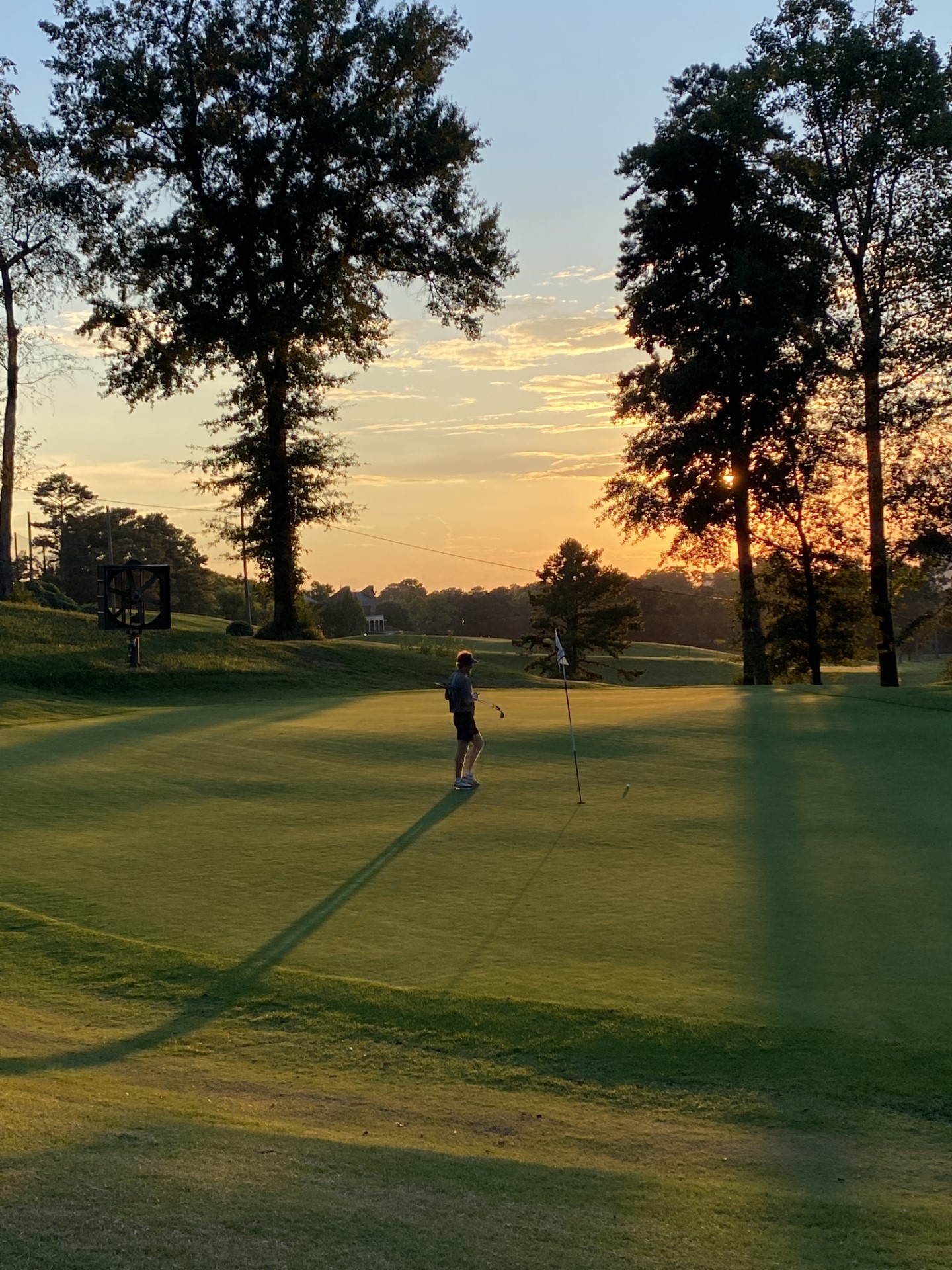 By Vinnie Manginelli, PGA
Highland Park Golf Course is one of those layouts that's not only challenging, but it's also fun. The fairways are narrow and undulating, posing a new hurdle and adventure at every turn. And if your level of play isn't providing that satisfying experience you sought when coming out, look around you and enjoy the sights. Beyond the breathtaking views of the lush green landscape lie stunning vistas of the City of Birmingham.
Considered Alabama's oldest golf course, Highland Park recently underwent a substantial renovation project that modernized the bunkers and putting greens. Despite the already reasonable rates, Highland Park Golf Course offers specials on its website and rewards through the Troon Golf Rewards Program.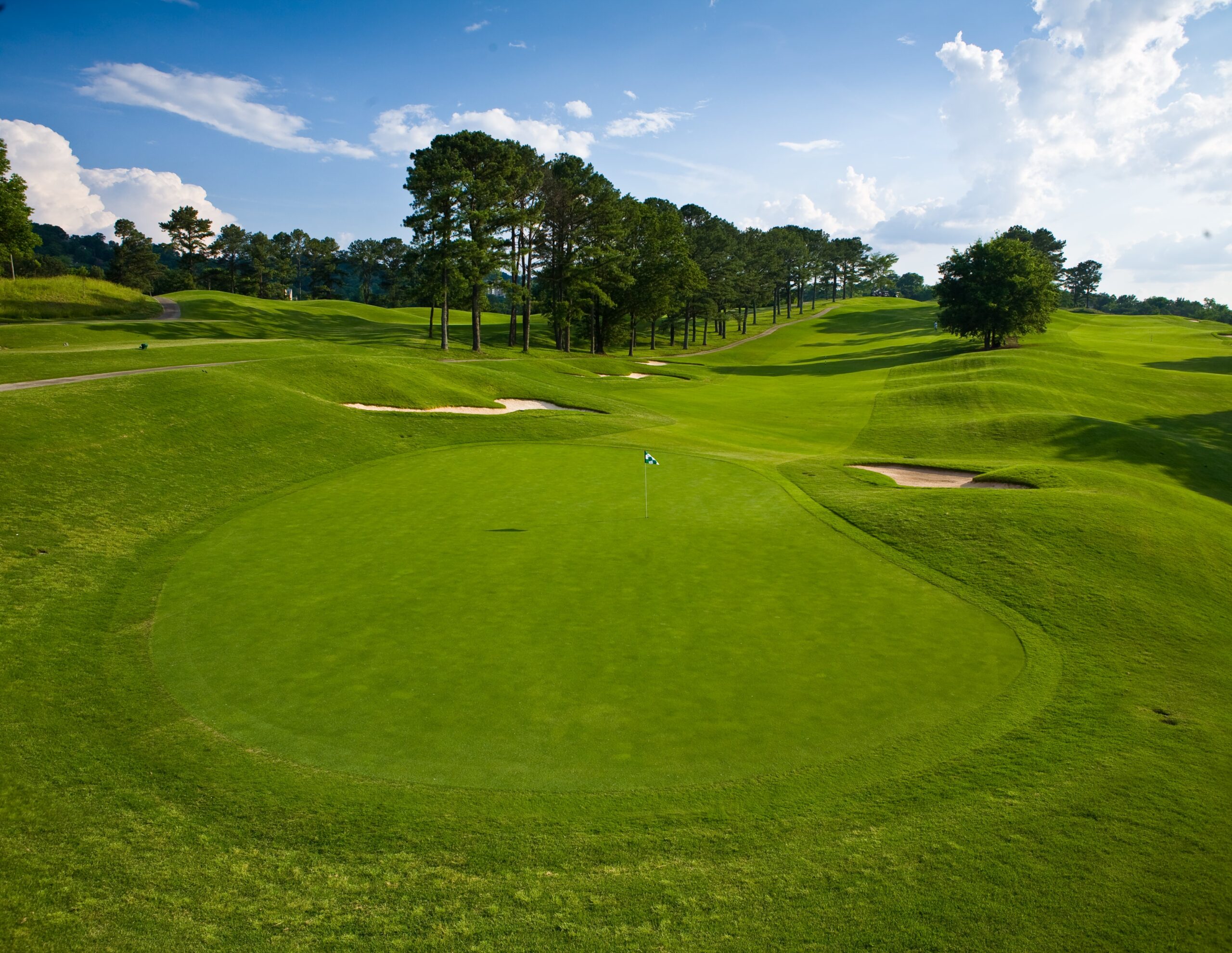 Evan Godfrey is Highland Park's PGA Director of Golf and General Manager and is very involved in the daily operations of the facility. He's been at the course for 14 years and has seen the ups and downs in the industry, but has always maintained Highland Park Golf Course as a destination within the Birmingham golfing community.
With play increasing to 45,000 annual rounds over the past few years, Highland Park, a Troon facility, has answered the call for more practice and instruction opportunities.
The two-tier practice range at Highland Park can accommodate 22-30 golfers depending upon the hitting surface being used that day – grass or mats. "We're seeing driving range numbers like we've never seen before, and we've always been the busiest driving range in the area," Godfrey boasts. "The number of people hitting golf balls is astounding."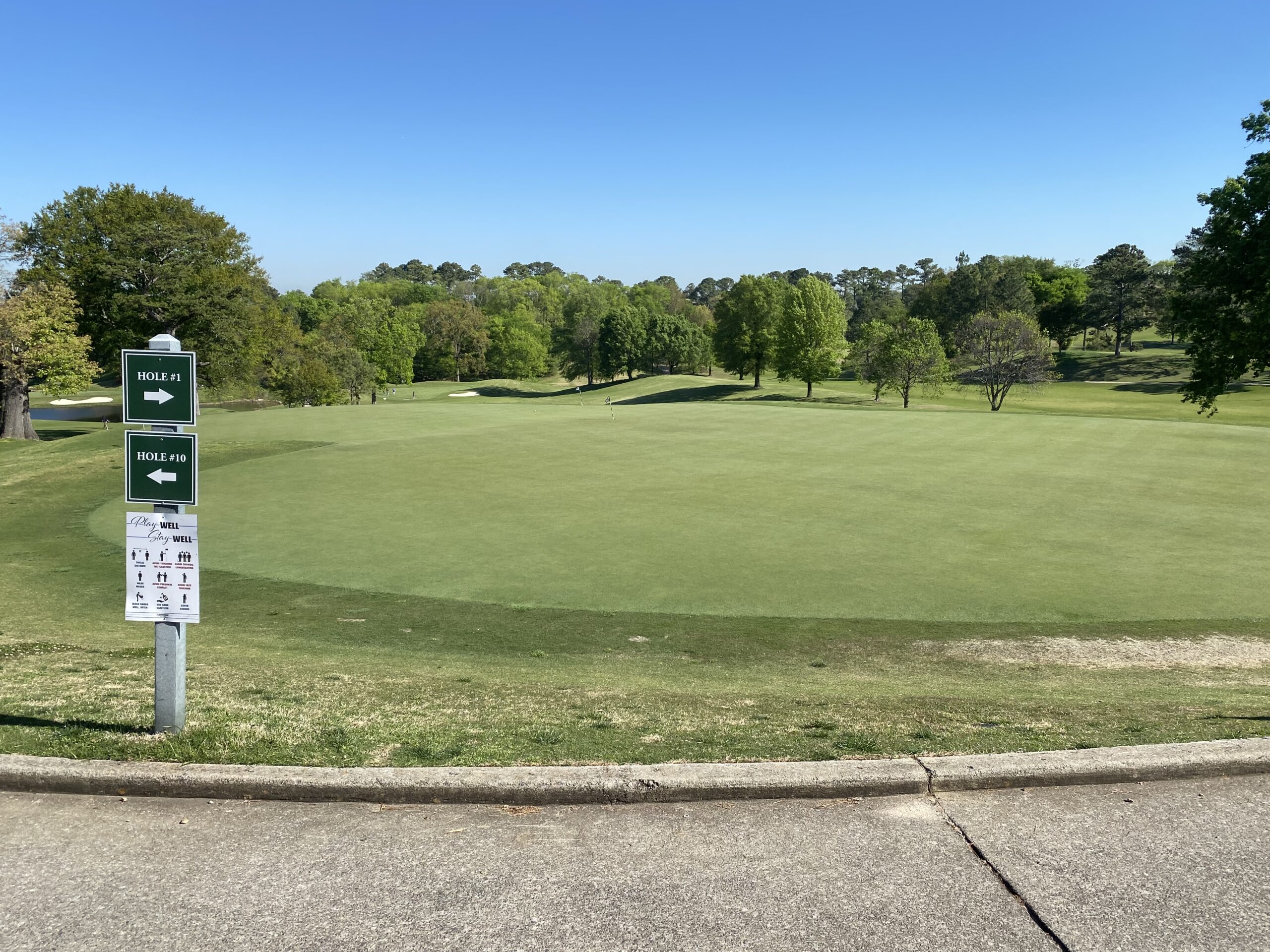 Godfrey works closely with the facility's superintendent to manage usage and maintenance and ensure pristine hitting conditions. He says the golf instructors have a grass area of their own to utilize during their lessons.
To better serve their dedicated clientele, the short game area is being renovated and reseeded with TifEagle Bermuda grass. But they've got a great temporary short game space in play for golfers to hone their chipping and pitching skills and for use in their summer junior program that hosts several hundred junior golfers. "Our junior program has grown incredibly over the past decade and a half," Godfrey says.
Golf instruction has grown exponentially at Highland Park. Wayne Flint, a two-time Alabama-NW Florida PGA Section Teacher of the Year and Quarter Century PGA Member has grown the Highland Park Golf Course instruction business from zero to hero over 20 years and created a bustling lesson business.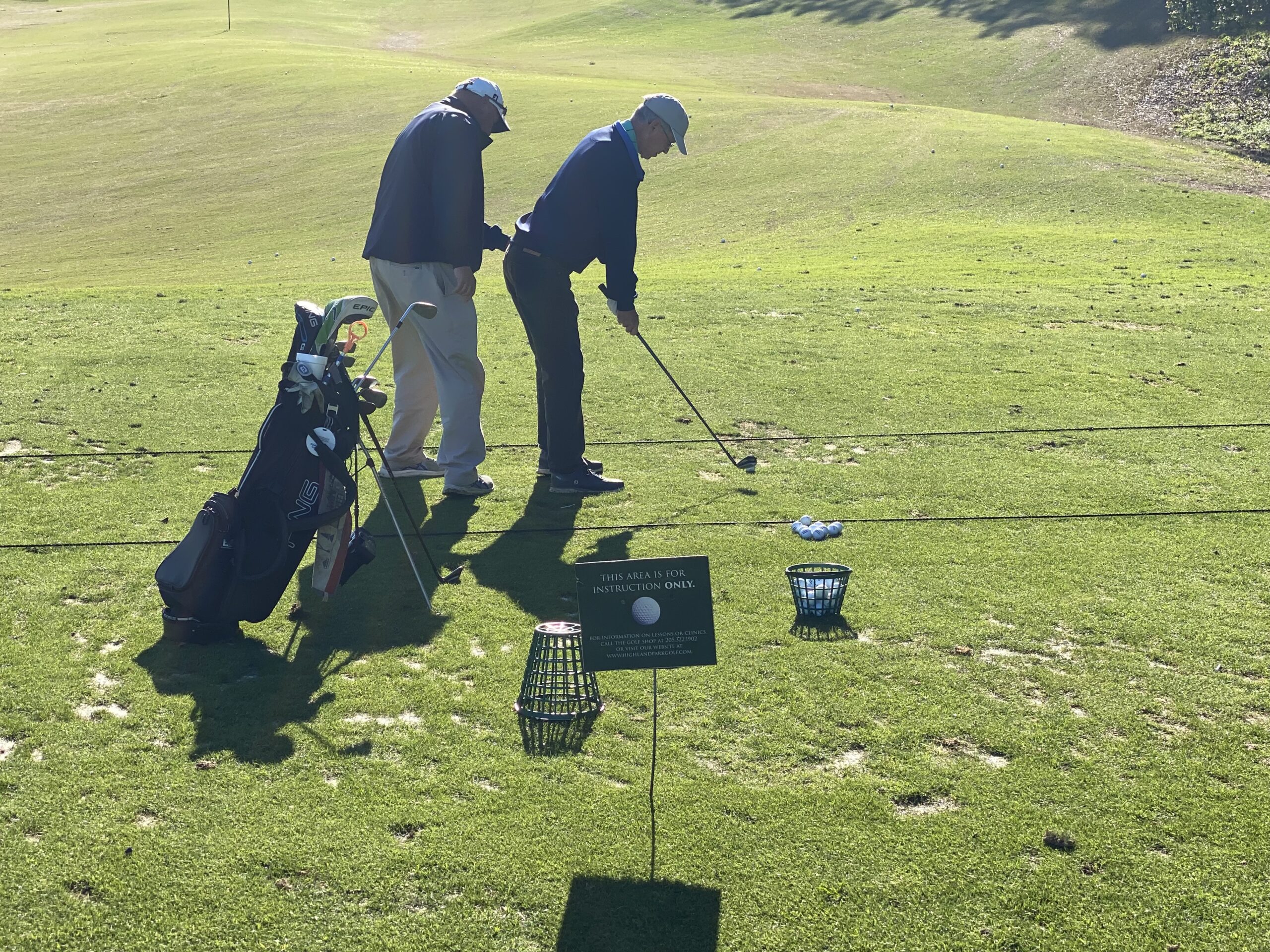 "The nuts and bolts of player development is getting good teachers, and those good teachers develop players who continue to come on a consistent basis. When you build this clientele over time, that reputation spreads throughout the community, and the next thing you know you have more and more golfers playing rounds, buying food, frequenting the golf shop and practicing on the range," Flint explains.
Prospective golf students call up asking about golf instruction, knowing there's a teacher at Highland Park who's been growing the game by educating golfers for more than two decades. They keep hearing about him, but might not know his name until they meet him – the people taking the call at the golf course know who they're asking for of course.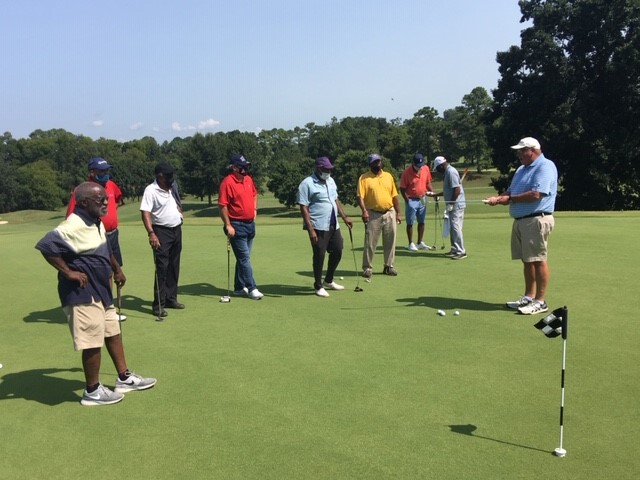 In fact, look on the range at any given time and you're likely to see Flint's students practicing and honing their skills. If they're not coming by for a lesson, they're there to practice or play.
With those decades of experience, Flint teaches golfers of all skill levels, from beginner to professionals, and has developed a reputation as one of the preeminent minds in golf instruction, not just in the Birmingham area, but on a national level by being named a GOLF Magazine Top 100 Teacher in America since 2021. And when it comes to the beginning golfers he teaches, he doesn't let them stay beginners for long, as he develops their skills and educates them in the game. Today, he's teaching the kids of students he's had for many years, even those who may be members of private facilities throughout the area.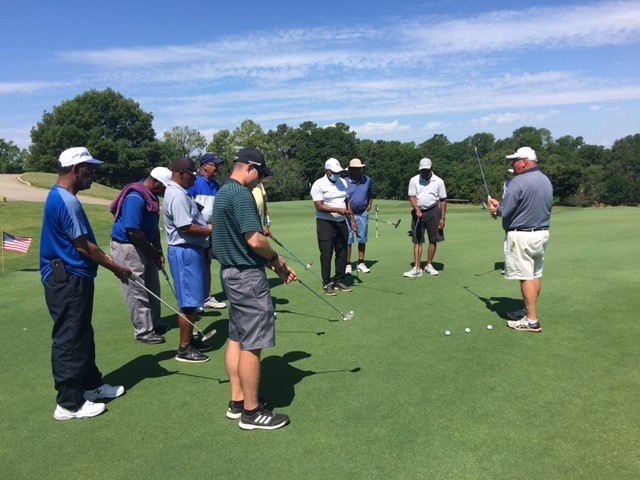 "The big thing is putting clubs in their hands and teaching them to love the game," GM Godfrey explains. "We have a great relationship with our local Topgolf facility and encourage our golfers to enjoy the game in that environment, as well as the setting that only a green grass golf facility like ours can provide. It's been a great partnership."
Godfrey added that they have incorporated Topgolf into their junior camps, utilizing the Topgolf space on Wednesdays of each junior golf camp.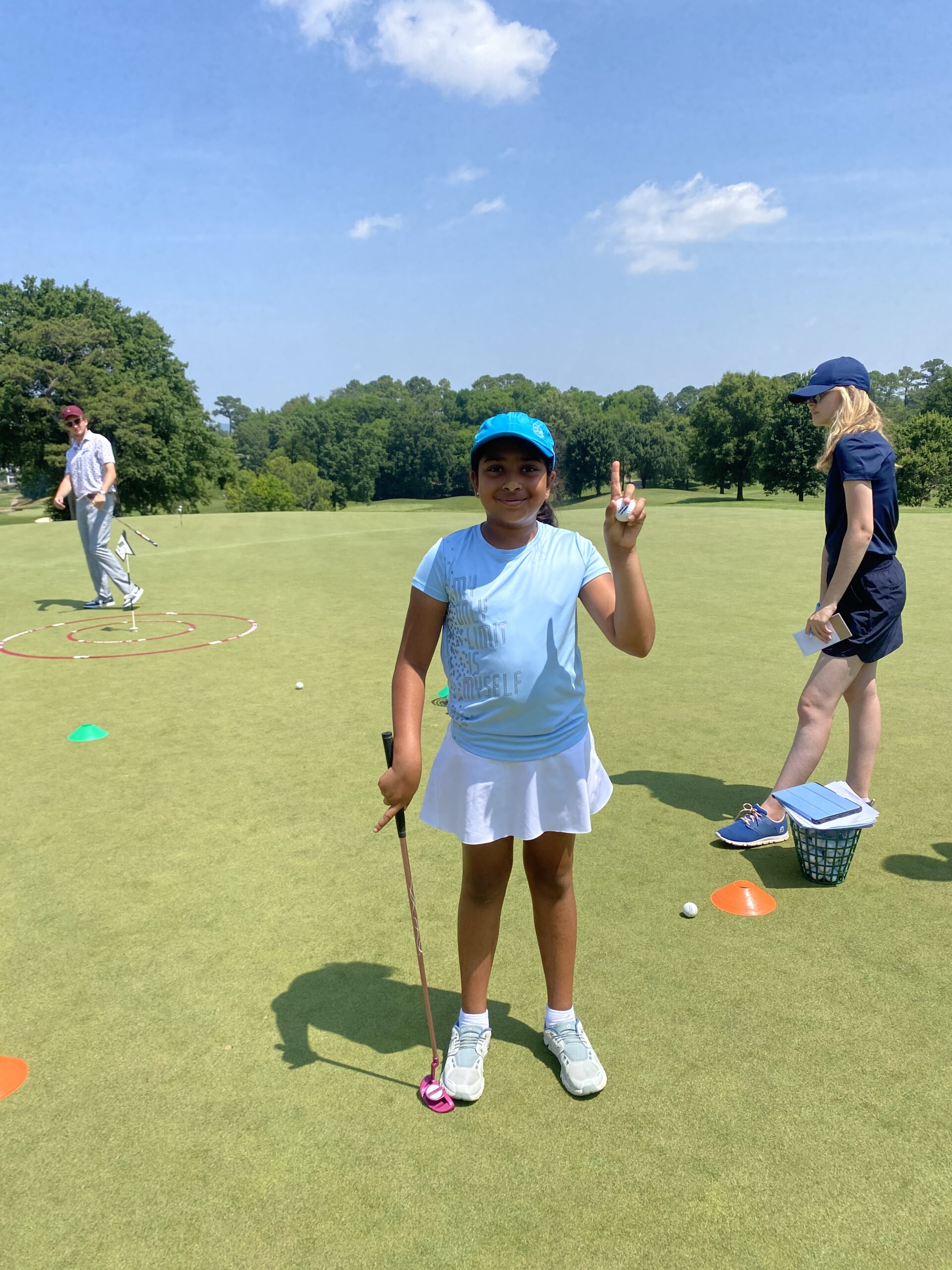 Golf facilities are all about offering additional activities that give customers more opportunities to spend time at the course. The range, practice areas, player development programming and food and beverage services at Highland Park Golf Course do well in that endeavor. There have also been discussions about bringing on range technology like Toptracer in the future. The details have to be worked out and the merits of such an investment considered.
Godfrey says they have a great relationship with the city and have an obligation to keep rates affordable for the local golfers of Birmingham. The goals of the city and the golf course are in line, which has led to the exceptional success that they've realized at Highland Park Golf Course.