By Vinnie Manginelli, PGA 
Heritage Oaks Golf Club is a municipal golf course in Northbrook, Illinois, located less than 30 miles from the Windy City. Having recently won its first GRAA Top 50 Public Facility award in 2022, there's a lot to talk about when highlighting the amenities and golfing opportunities at Heritage Oaks.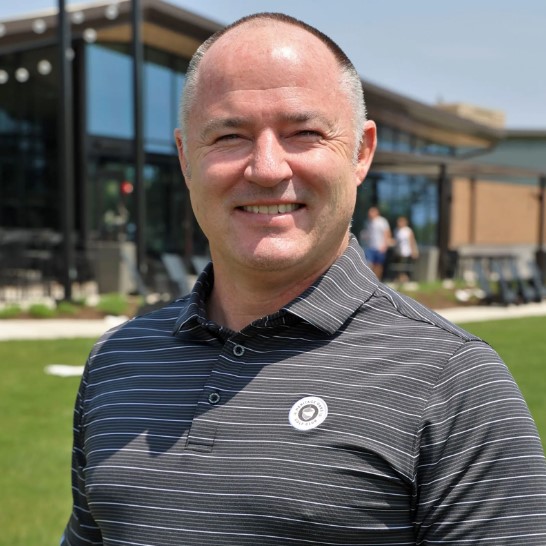 PGA Director of Golf, Greg Baron has been on board for 22 years and has certainly experienced the ebbs and flows of public golf during his career. Of course, with the influx of new golfers in recent years, play is up and the rates to play are very appealing to their diverse public golfing clientele. In fact, he says they had their best year on record financially in 2022. 
"The reasonable rates to play are intentional, as we look to produce our revenues on volume," Baron explains. "We have a strong contingent of ladies frequenting our course every day and many golfers of varying skill levels."  
Baron emphasized the diversity they have at Heritage Oaks, with men and women golfers of all abilities and experience, as well as individuals and families of all walks of life and nationalities.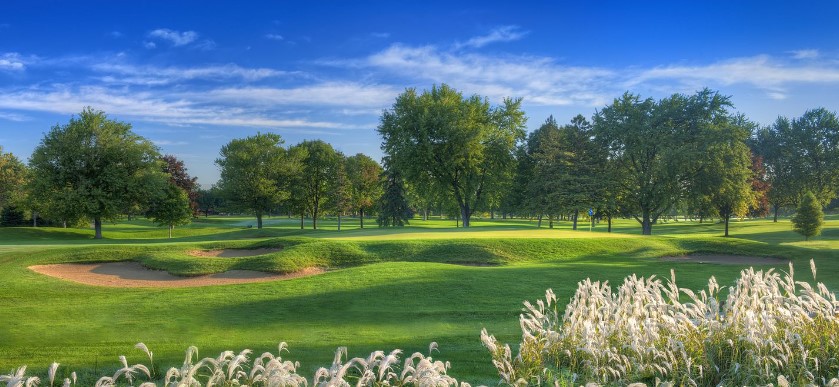 With roughly 1,000 core golfers who play Heritage Oaks multiple times each week, the course hosts 22 different nine- and 18-hole golf leagues.  
Catering to those regulars, Baron detailed their Permanent Tee Time Program, through which golfers commit to the same Saturday or Sunday morning tee time for 20 weeks. With a $150 fee to get into the program, they host a lottery in January so new golfers can get involved and tee times aren't hoarded from year to year. This private club vibe at public golf facilities, whether in the golf, F&B or special events, is a trend I'm seeing more and more through my discussions with other industry professionals.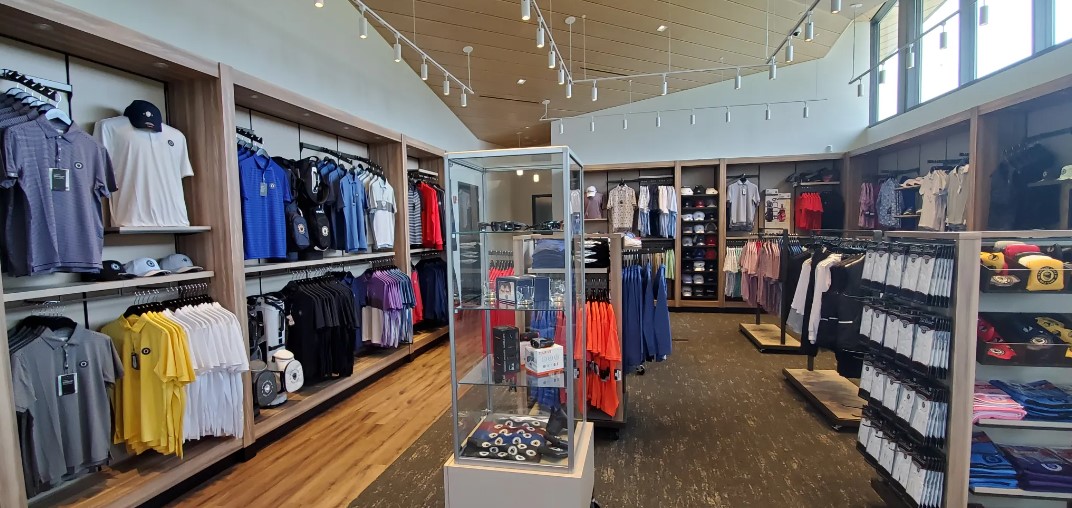 The main attraction at Heritage Oaks is their Classic 18 Par 70 layout that measures just over 6,300 yards. They just had a major renovation that re-grassed the fairways and tees, rebuilt the greens and developed a new drainage system with underground infrastructure improvements and larger ponds that help the course dry out after rain and reopen faster.  
They also modeled the renovation after the Longleaf Tee System with the addition of new forward tees that will add to the enjoyment of many golfers and will speed up the pace of play. They even altered their scorecard so the tees are ordered from shortest to longest and developed a tee selection program on the range using TrackMan Range that measures the distance golfers hit on the range and suggests the appropriate tees that they should play on the course.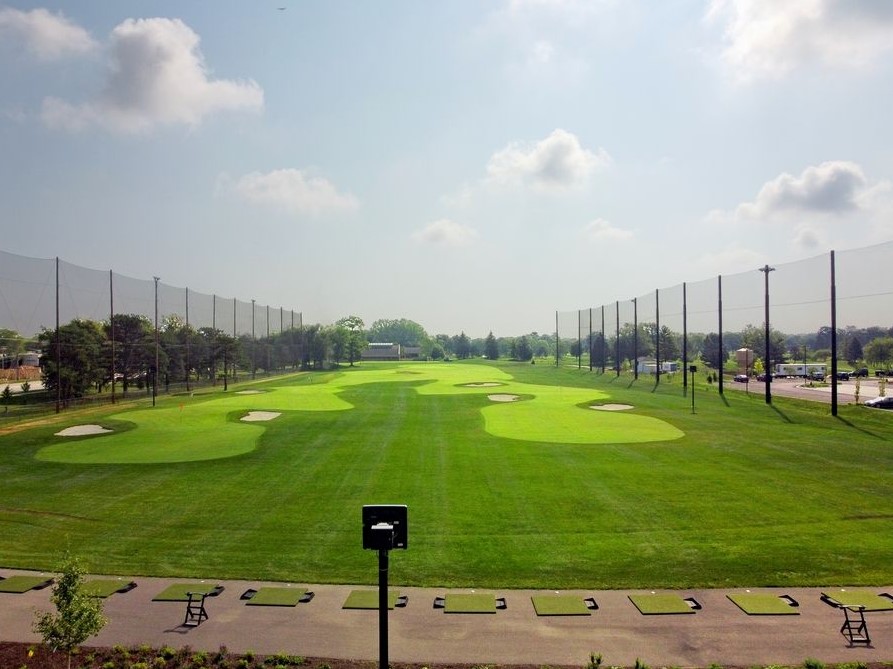 They completely renovated the practice range, adding the aforementioned TrackMan Range technology, and built a new clubhouse to streamline golf operations processes and present a stellar fresh look to the many frequent and occasional patrons they welcome every day. After closing for the 2020 season for these renovations, the facility reopened in August of 2021 for a brief preview season and then knocked it out of the park in 2022 and continue to do so in 2023. 
The public side of the driving range offers 28 stations with ball-tracking technology that captures eight data metrics. These enhancements have increased range usage dramatically and have drawn golfers from other courses that don't have such practice amenities. "We're seeing people travel from all over the region to practice at our range," Baron adds. "Doubling down on technology and capturing a regional appeal was one of our main objectives going into the project."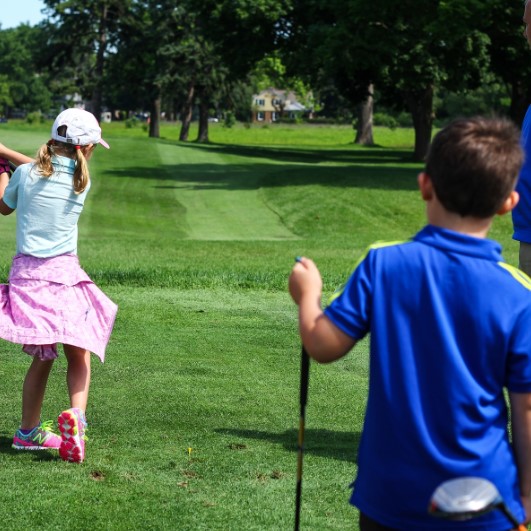 The east side of the range hosts the Northbrook Golf Academy, headed by PGA Director of Instruction Michael Wenzel, who has several PGA Associates and collegiate athletes helping to facilitate the programming. There are 12 hitting stations and a short game area that support the many programs, classes, clinics and lessons offered at this award-winning golf course. There's also a 10,000-sq. ft putting green near the first tee where golfers can hone their putting and chipping skills and a short game green where golfers can practice their longer pitch shots.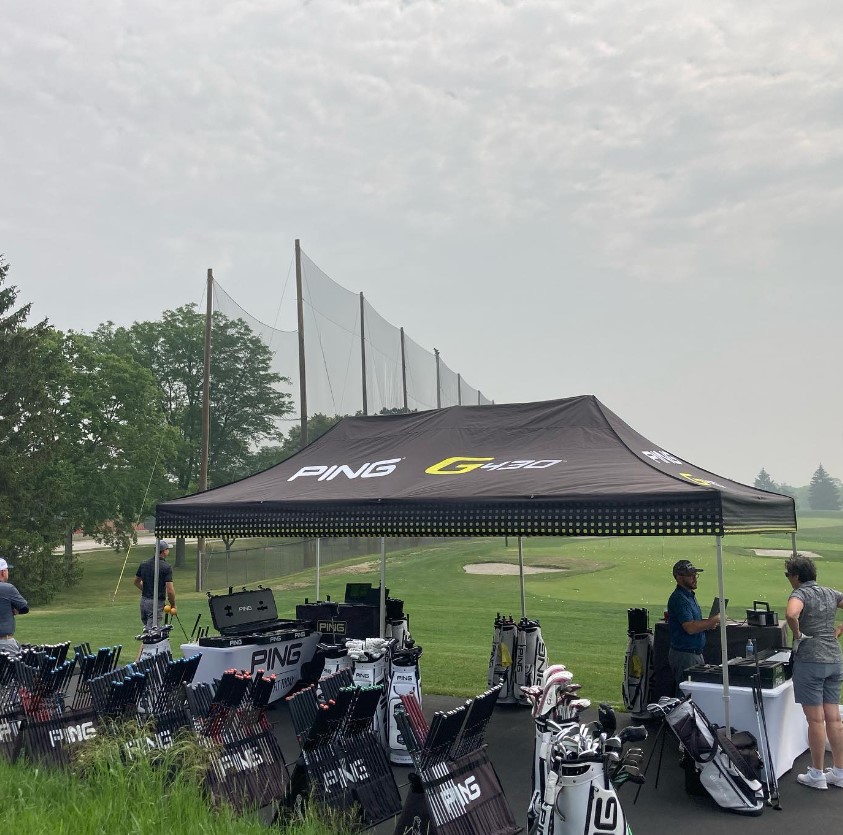 Heritage Oaks also has two other layouts – the Legacy 9 and the Anetsberger Par 3 course, the latter being located just a five-minute drive from the primary Heritage Oaks Golf Club site.  
Finally, there are two incredible Full Swing indoor golf simulator bays in the new clubhouse that make golf a year-round endeavor. Golfers enjoy food and drink from the nearby Acorn Grill and Terrace during social play throughout the winter and during league rounds. The simulators and food and beverage services provide a great golf experience and ensure golfers never have to put their clubs away for the winter. "This keeps the clubhouse active year-round and provides new revenue streams that make the investment committed through the recent renovation project worthwhile," Baron added.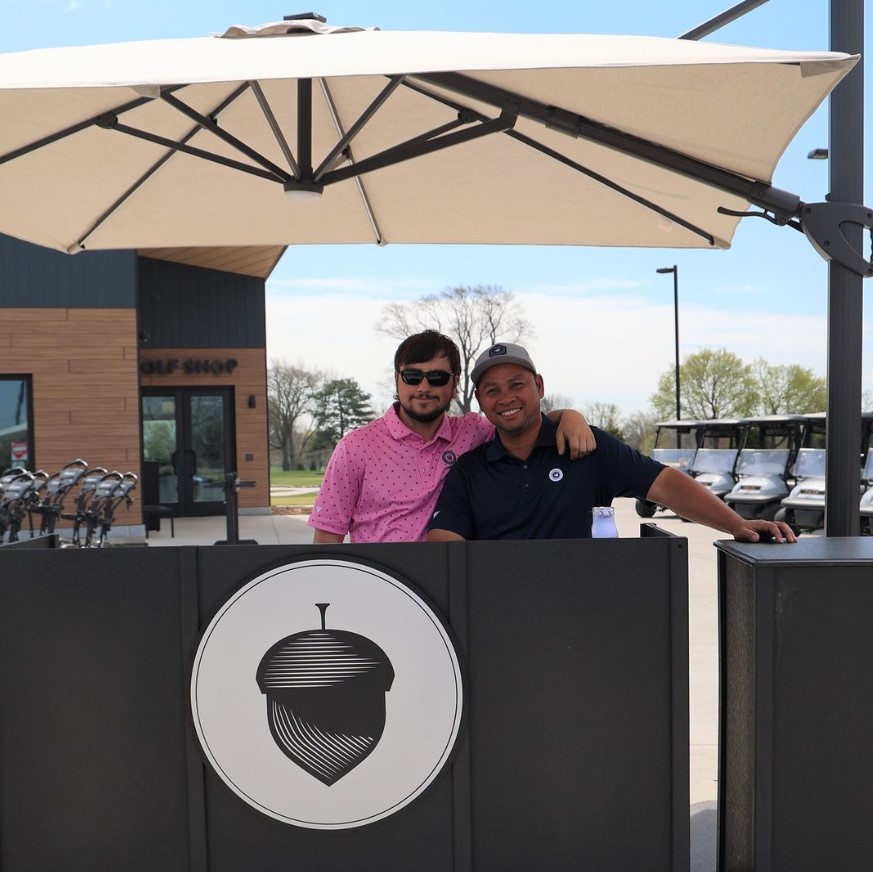 He concluded by telling me that they construct a hitting cage in the middle of their golf shop during the winter where they do custom club fittings using a portable TrackMan unit. This boosts hard good sales and promotes off-season traffic through their retail space.  
With the vision and financial commitment made at Heritage Oaks Golf Club, it's great to see the many enhancements and additions paying dividends already, both in current revenue and growth of the game initiatives well into the future. 
For more information on Heritage Oaks Golf Club, log on to their website today!