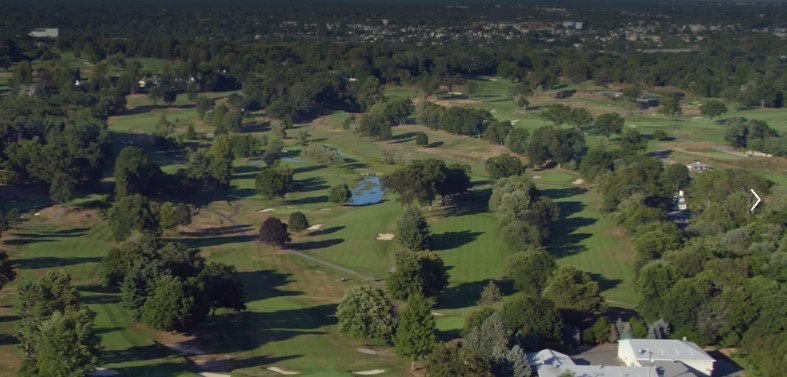 By Vinnie Manginelli, PGA
The residents of the Town of Harrison, in New York's Westchester County, will have a beautiful new short game area at their municipally-owned golf club this summer, just one of many enhancements, improvements and added amenities that are reviving a property that closed a few years ago and is making a comeback as a community destination for recreation and golf. What was once known as Willow Ridge Country Club, a private facility, is now Harrison Meadows Country Club, a community-based recreation center and golf club that was purchased by the Town of Harrison.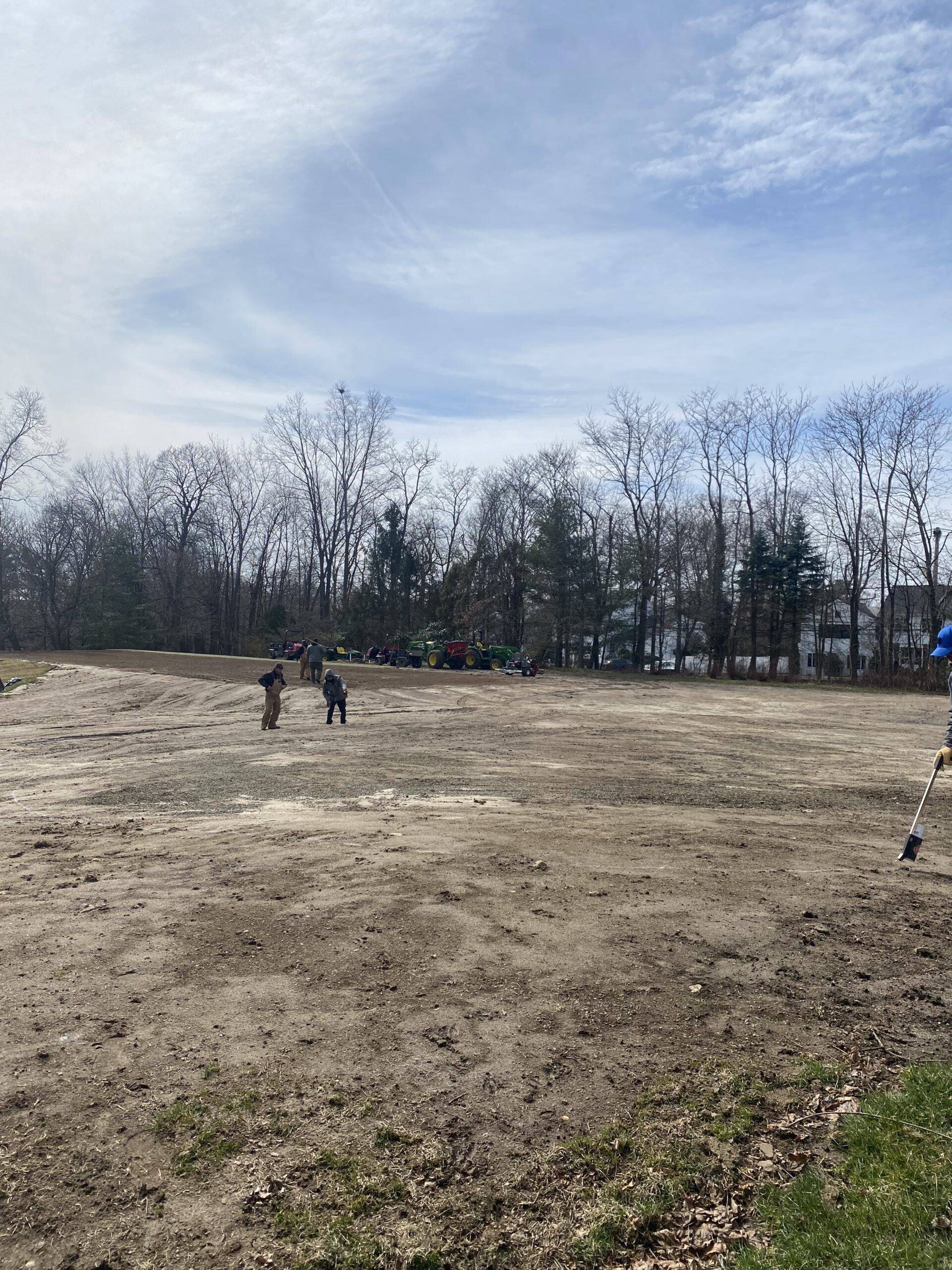 PGA Director of Golf Nick Schremser has been there since the beginning of 2022 after spending seven years at Mansion Ridge Golf Club, a Troon facility designed by Jack Nicklaus.
"We have annual passes at Harrison Meadows that town residents can purchase and gain full access to the club," Schremser explains. "There are also a limited number of non-resident passes available as well."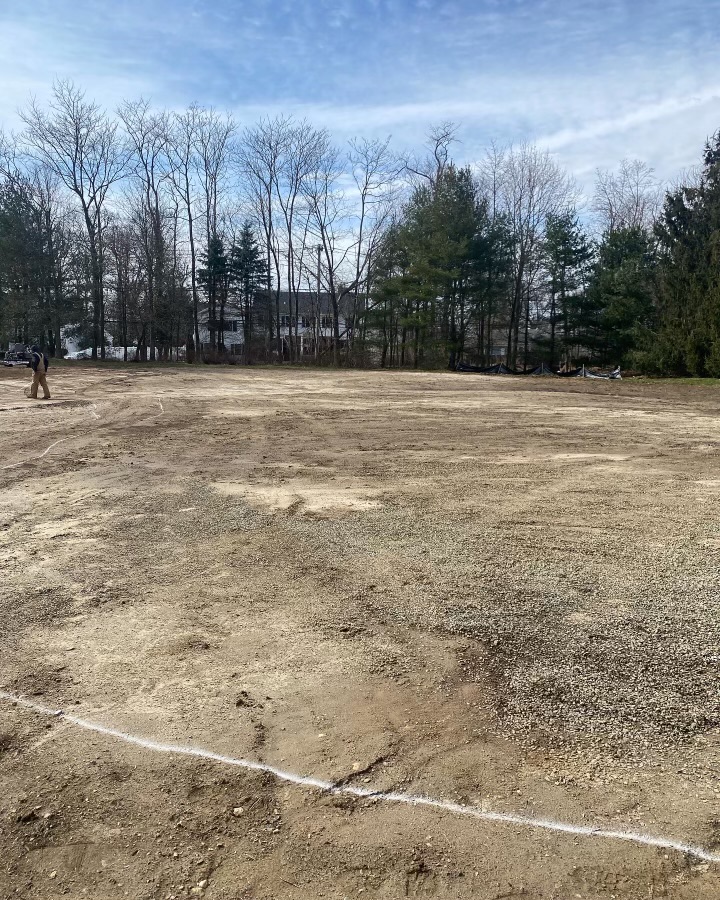 He says there are currently more than 500 annual pass holders who are served by course superintendent Ron McNaughton, PGA Head Teaching Professional Joe Spivak and Assistant Professional Michael Tierney, an individual with aspirations of getting into the PGA Professional Golf Management Program in the very near future. Schremser manages the golf shop and conducts many of their private lessons and group clinics for their very active clientele.
With a pool, tennis, pickleball and a young demographic, there are a lot of kids in their junior program, and the upgraded facilities reflect the excitement that is felt across the facility.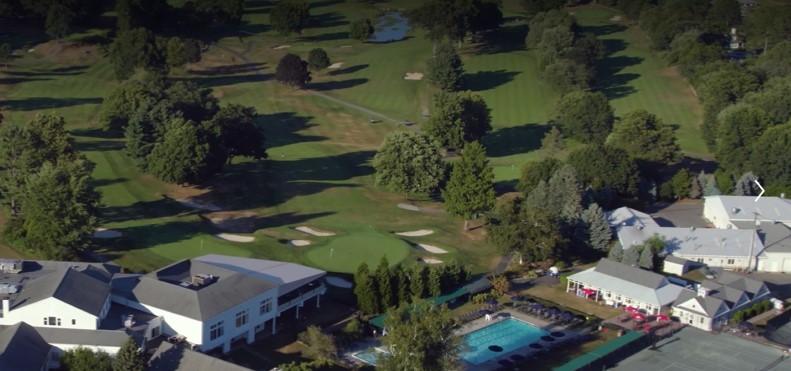 After a period of dormancy after Willow Ridge closed, it's taken great effort and dedication to revive the beauty and vigor of the property, a metamorphosis that advances with each passing day, both on the course and in its practice facilities.
The real grass and mat-lined driving range has a lower tee area that houses 15 hitting stations and an upper tee area that is primarily used for teaching. Adjacent to the latter is a fantastic new short game area that will open for play in just a few days.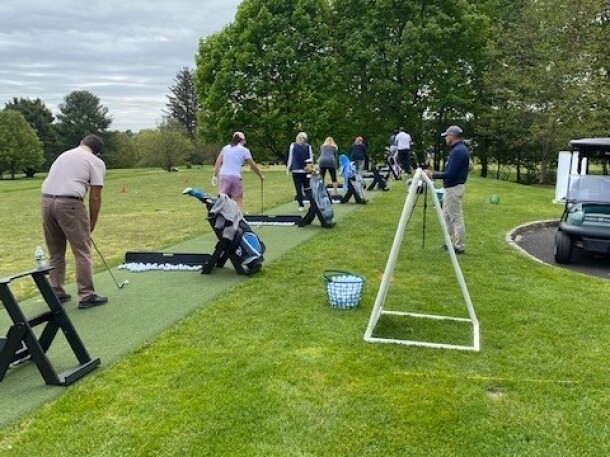 The short game area will consist of new sod cut to fairway height, rough and a new greenside bunker surrounding a massive chipping/pitching green. The bunker will also serve as a practice fairway bunker that golfers can use to hit onto the driving range. Golfers can hit shots up to 80 yards to practice greens that replicate the ones that they'll face on the course.
"You'll be able to hit multiple types of shots from a variety of lies, which makes this new amenity a great teaching tool and means of improvement through purposeful practice on a daily basis or between lessons," Schremser explained.
Although there are restrictions in on-course play and driving range usage based on residency, the player development programming offered through the Harrison Meadows Golf Academy is open to all who seek game improvement and increased fun playing golf. The PGA Professional staff offers many different programs, including multiple adult clinics each week and Saturday junior clinics. Once the short game area opens, they'll offer wedge and short game specialty clinics, as well as short game certification opportunities for junior golfers who want to advance their game for high school or collegiate play. Schremser says that the short game area will be a significant aspect of their lesson programming, especially junior instruction through their Golfer for Life program.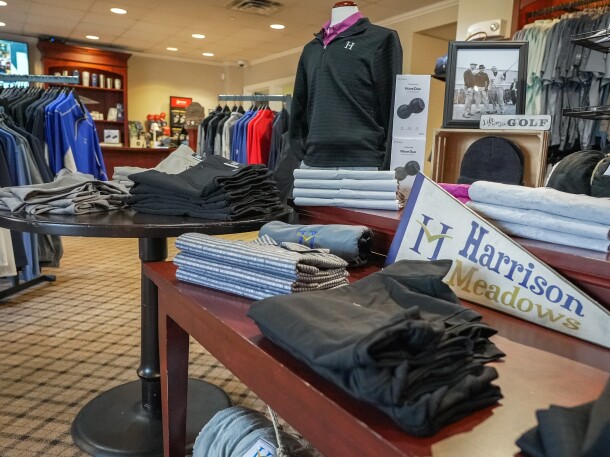 The instructors implement technology into their engagement with students by using TrackMan and FlightScope in hitting cages set up within the clubhouse throughout the winter, during inclement weather or for custom fittings and lessons when ball and club data is needed.
Schremser says they host four fitting days each with Callaway, TaylorMade and Cleveland/Srixon and a couple of fitting events with XXIO, all of which are very popular and have led to many hard goods sales in the golf shop.
On the course, the back nine holes were recently reconfigured back to their original layout, and Schremser credits McNaughton and his team with doing an incredible job in aiding the progress of the new facilities and maintaining their pristine conditions.
Although the 20-30 golf events and various social affairs are exclusive to annual pass holders, the restaurant is open to the public and offers a high-end, eclectic menu that is sure to whet the palate of any diner with an appetite and a reservation.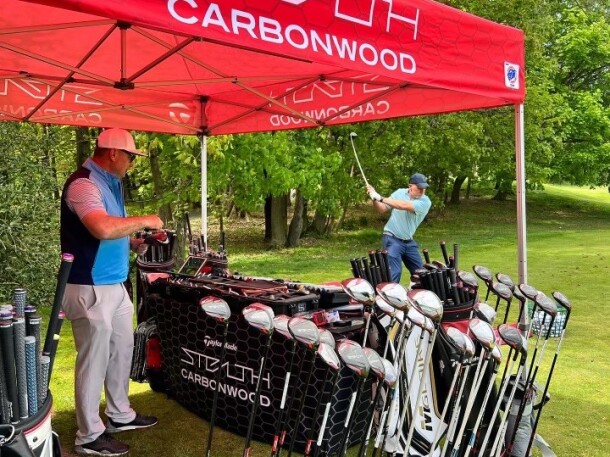 They've put a unique business structure in place at Harrison Meadows Country Club. For Town of Harrison annual pass holders, it's a beautiful new country club right in their backyard. For non-golfers, there are other amenities available that we've cited, as well as fine dining and social opportunities. With the former Willow Ridge shutting down and COVID entering the fray shortly afterward, things are now looking up thanks to the foresight of those in the Town of Harrison who saw the benefits and merits in exciting and rejuvenating their local golfing community.