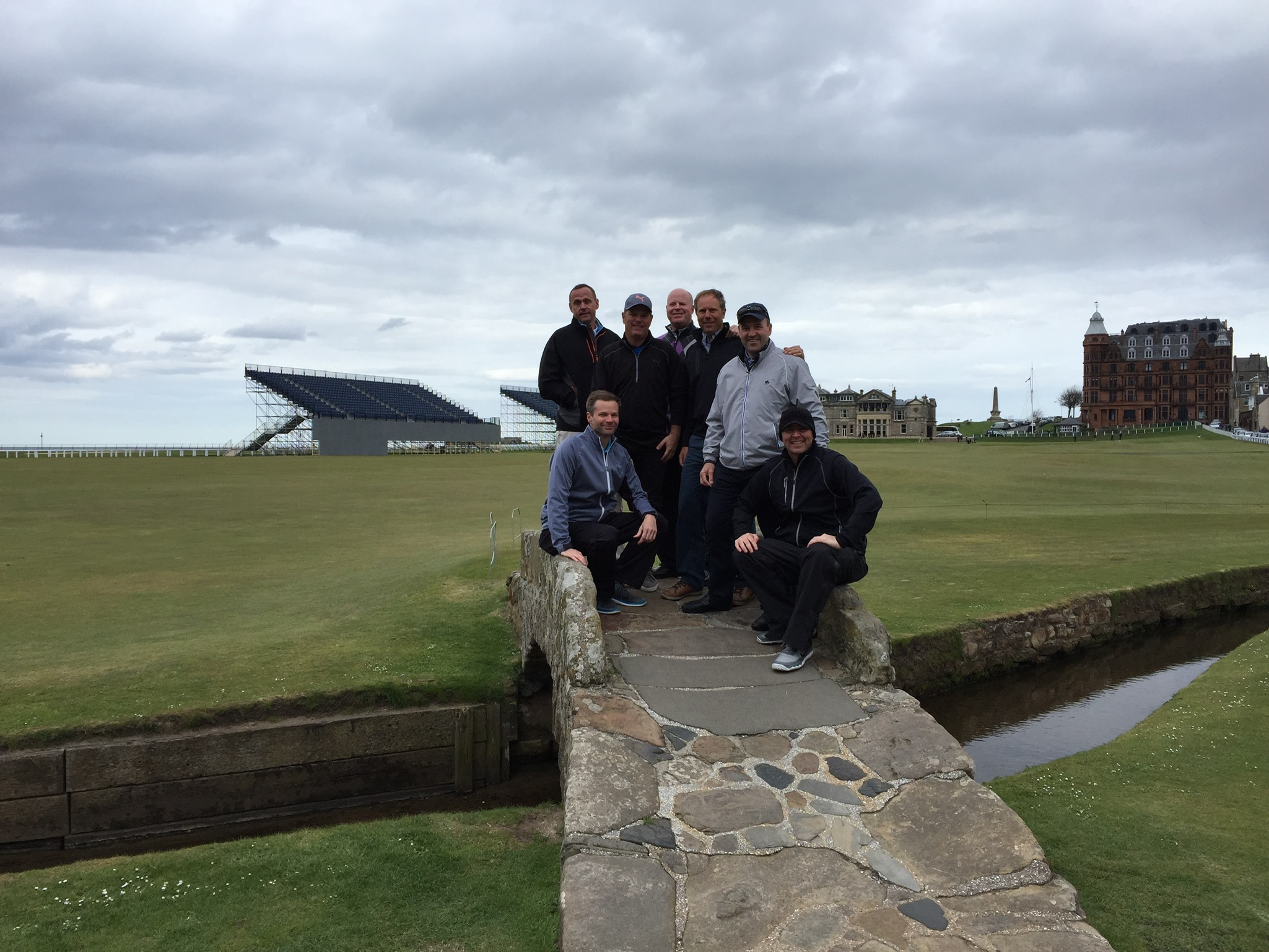 By Vinnie Manginelli, PGA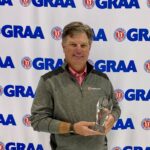 Rob Stocke has been the PGA Director of Instruction at Long Cove Club for 4½ years, after coming to Hilton Head from Georgia, where he had worked since 2000. The bulk of that time was spent as the PGA Director of Instruction at The Golf Club of Georgia. Stocke spent 15 years there, and even started their instruction program.
Hailing from Southern Illinois, Stocke started playing the game with his dad when he was seven years old, but got more serious about it when he was 10. "My dad, who played golf at the University of Kentucky and Washington University in St. Louis, got me into the game," Stocke explained. "I had a circle of friends who played golf and our moms would drop us off at the local 9-hole course, where our dads would meet us later in the day. Golf didn't keep me out of trouble, but it kept me out of more trouble!"

Stocke played golf in high school, but changed his focus a bit after graduating. He wanted to pursue his other love – music. Now, three decades later, he enjoys golf and music, having been in a band in Atlanta for 20 years. During the quarantine, he hooked up with some other golf professionals/musicians from all over the country to create a virtual band. With band members from Long Island to California, the Quarantine Guitar Crew jammed online and launched daily posts, taking requests and blowing up social media under the hashtag #golfproswhoriff. They would record solos at home and collaborate virtually, as was the norm during that unique time of our lives.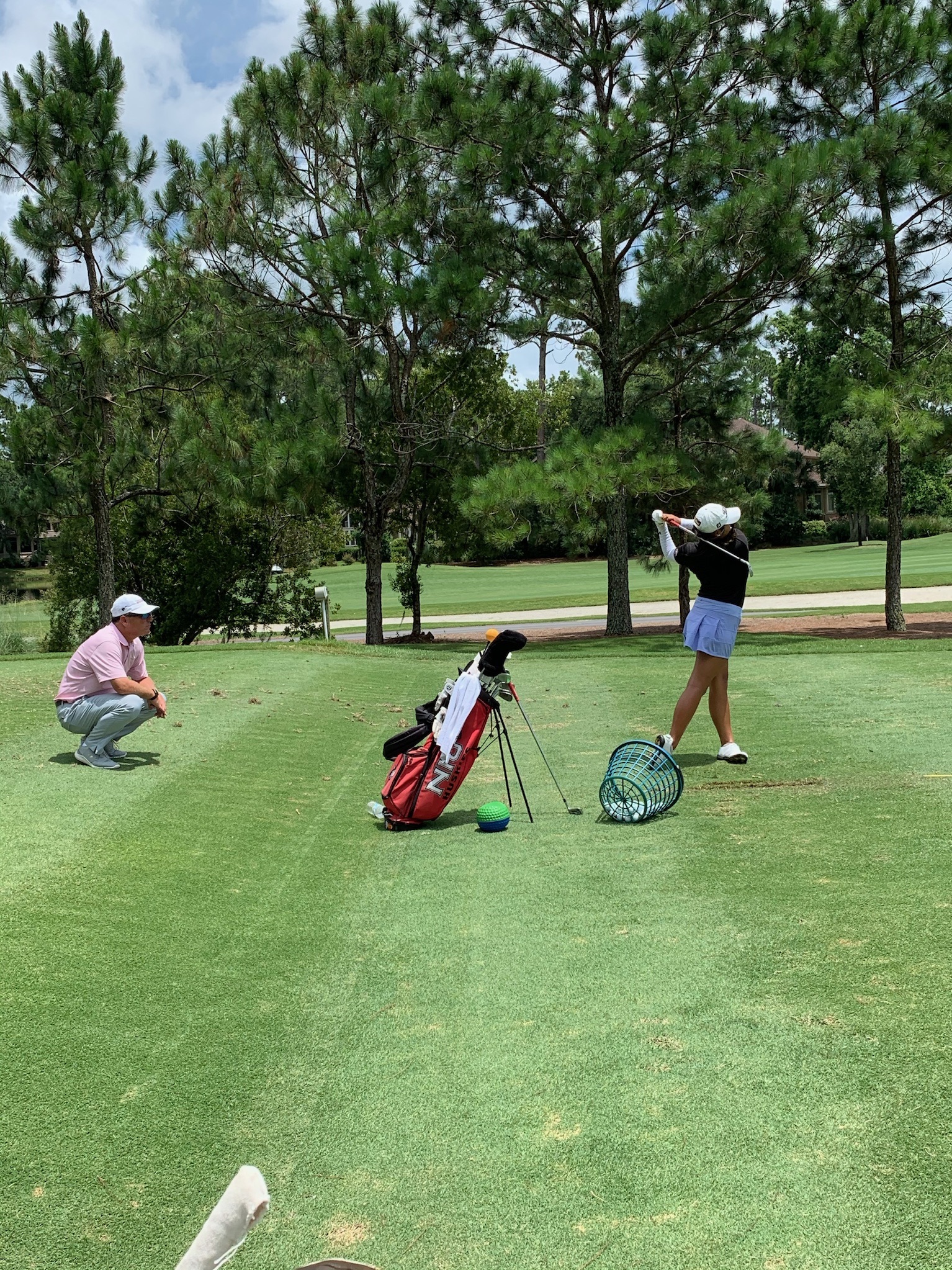 While a student at Mississippi State in the early 90s, Stocke worked for Todd Anderson at Elk River Club in Banner Elk, North Carolina, and would go south during the winter, where he was an assistant at the Golf Digest Schools at Innisbrook Resort in Palm Harbor, Florida. Stocke met an array of top-notch PGA instructors and learned how each of them conducted a golf lesson. After a couple of years, he developed his own vision of teaching.
After teaching with technology that was state-of-the-art at the time, but now seems rather rudimentary, Stocke headed to Georgia, where he used the TaylorMade MATT system, a 3D motion capture system. "It was hard to believe how fast technology in golf changed. It just kept getting better," Stocke says.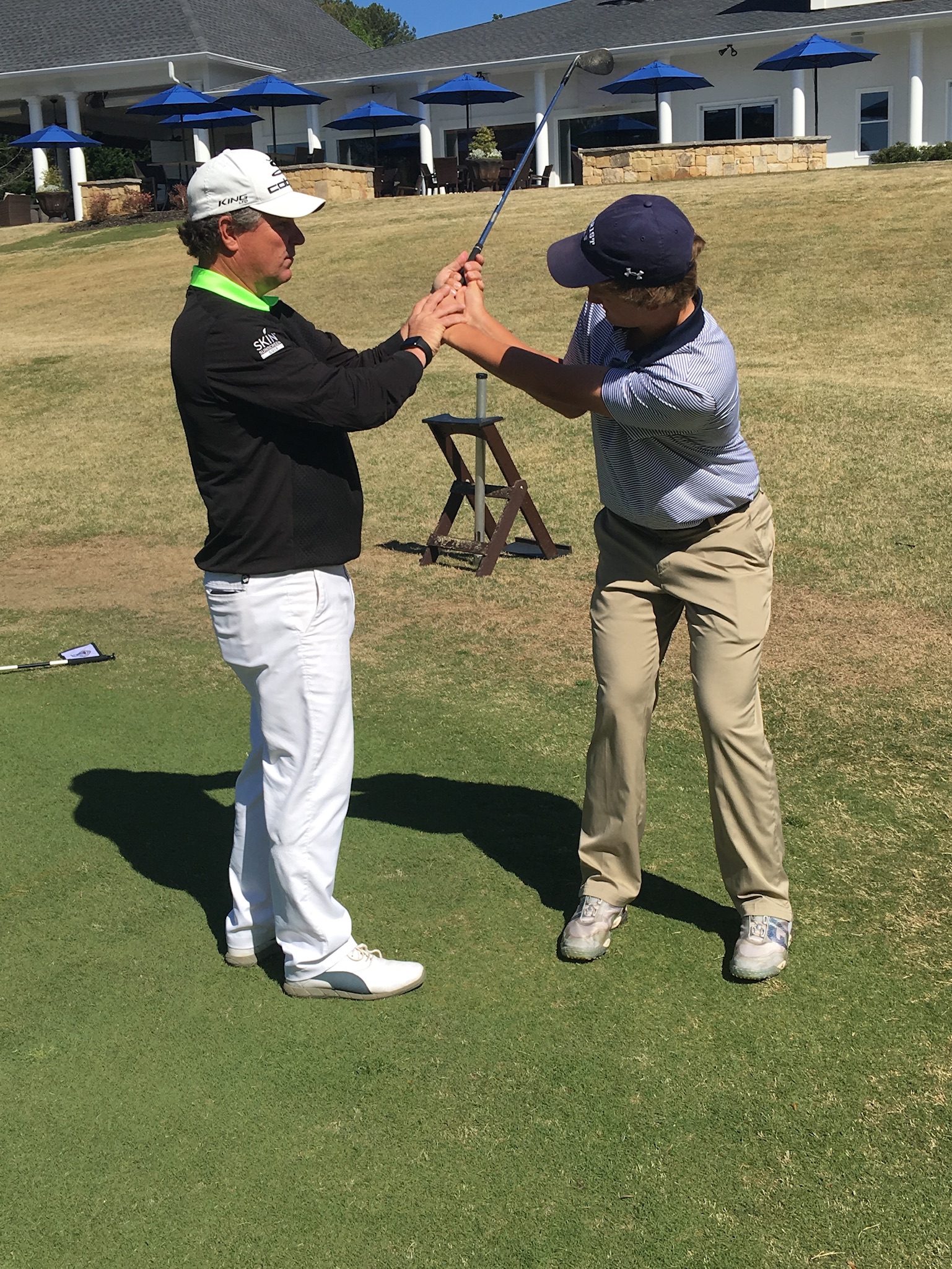 At Long Cove Club, Stocke looks forward to a new two-bay performance and teaching studio slated to open in January. Inside, they'll have FlightScope technology, Swing Catalyst and a Perfection Putting Platform. Stocke says the bays will be ideal when the weather gets hot in the summer and for those few cooler days during the winter. He'll be able to train his students in a private setting using some of the best technology in the game.
The practice facilities at Long Cove Club were recently redone, and enhanced with a wedge range with targets at 10-yard increments from 20 yards to 70 yards. "I'm a big short game guy, so this addition was a big deal for me," Stocke expressed.
With an active membership of 530 lot owners, Long Cove Club does a lot of rounds, and Stocke teaches a full schedule of private lessons and group clinics. He hosts ladies' beginner clinics to increase participation across the facility, and offers specialty clinics that focus on one aspect of the game at a time.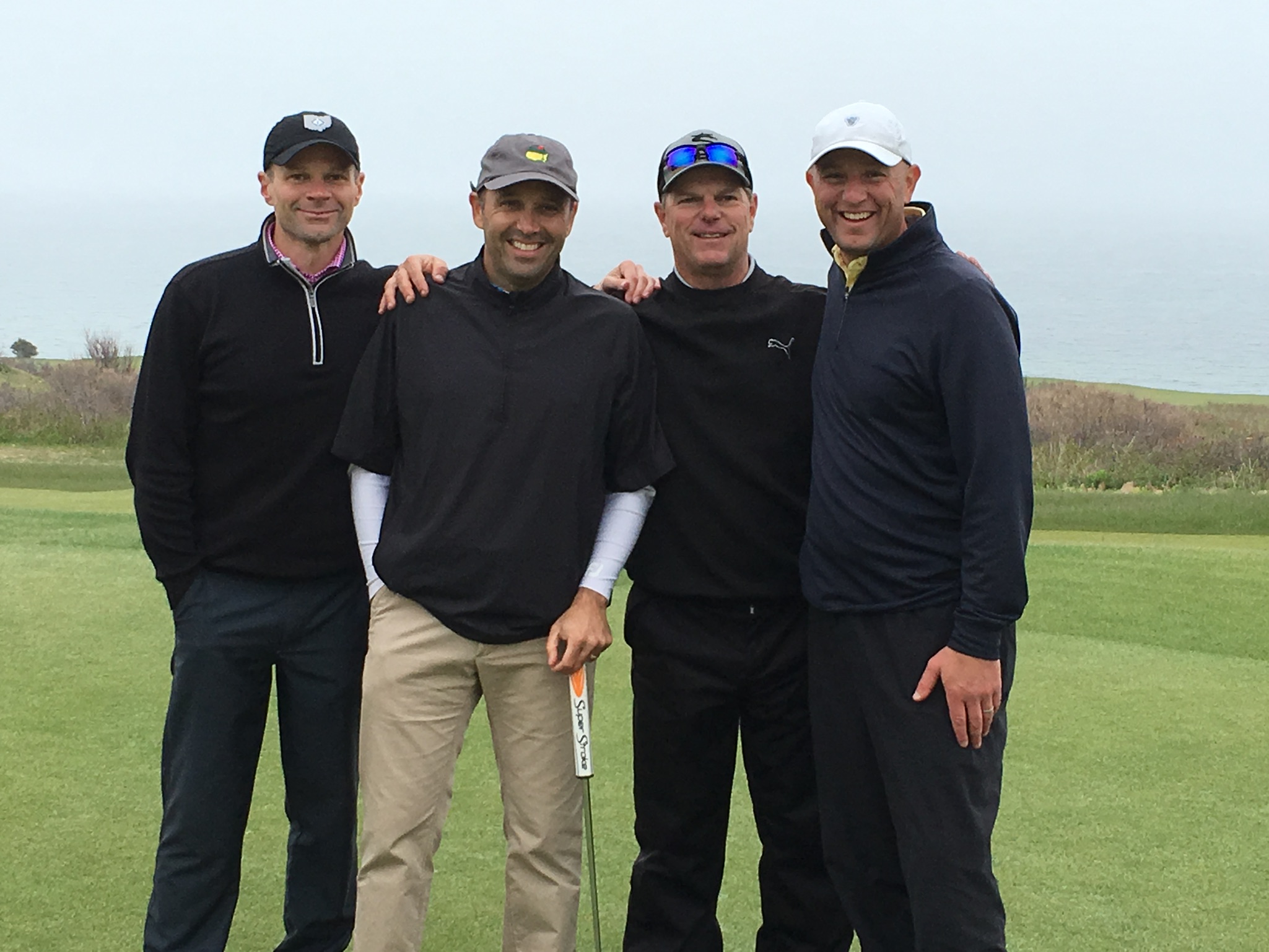 A unique component of his engagement with members is what Stocke calls his fireside chats. These free presentations take place in the evening, so members can sit in the bar and have some drinks while he shares his knowledge on a particular topic, and leads a discussion that members can apply to their own game on the practice tee and course. Stocke says members love this interaction and seek to learn as much as they can about the game. He looks forward to boosting these efforts, as well as implementing a new putting program and long-term coaching programs (something he's offered in the past) with the new learning.
Stocke works closely with PGA Head Professional Ben Chehval, who does a good amount of teaching, as well. He'll also have the assistant professionals on staff assist with clinics so they can see how they're run, and how to address a group of golfers at once, a vastly different atmosphere from your one-on-one lesson.
"We do staff training, a 'teaching the teachers' scenario, where we'll gather our team to discuss everything from teaching methods to the intricacies of the teaching technology on hand," Stocke added.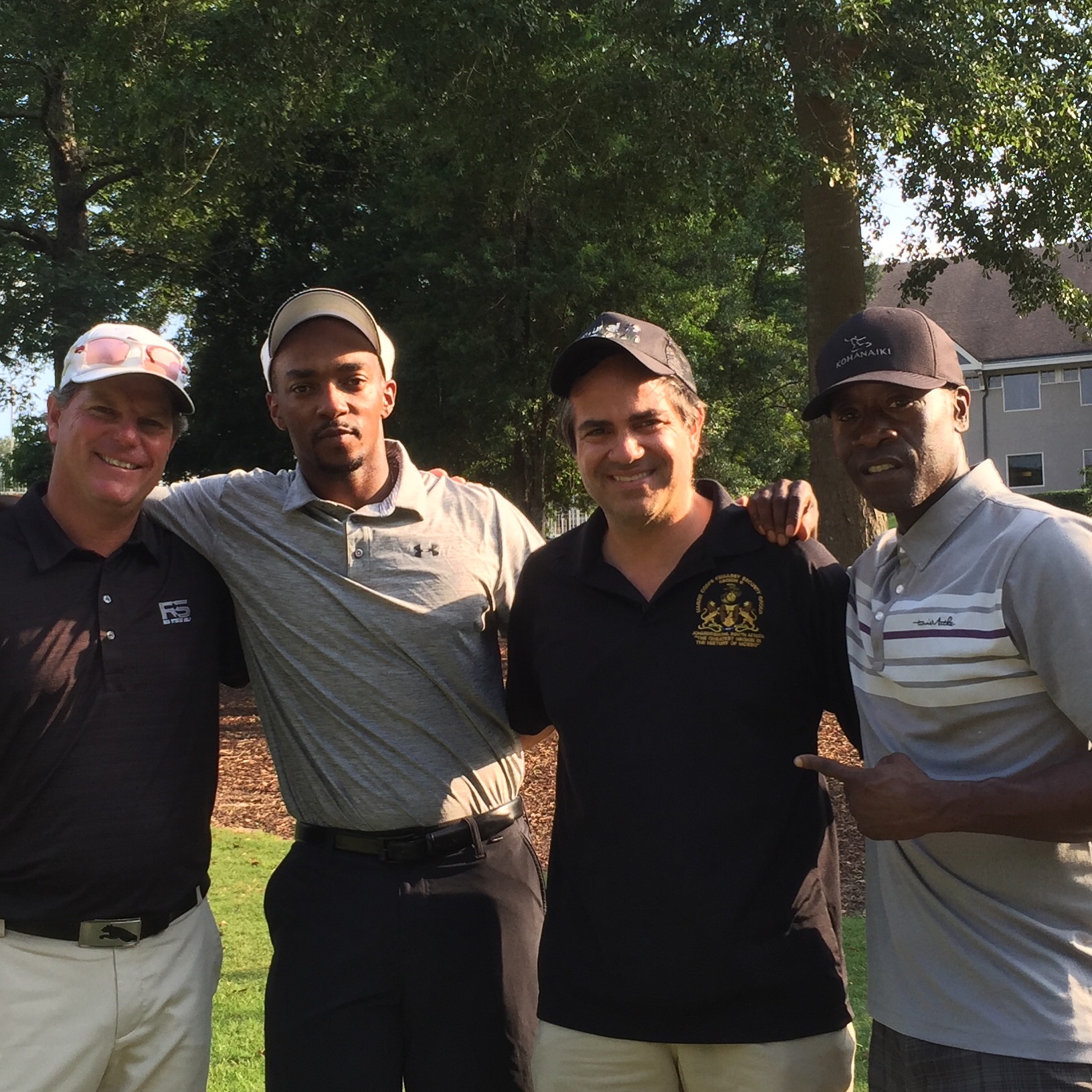 Stocke considers himself a unique guitar-playing, Harley-riding PGA Professional. He's done things a little differently from many of his colleagues in the industry. But that in no way diminishes his effectiveness as a teacher.
He tells a story that dates back to the mid-2000s, when he had a member whose best round was 110 and average was closer to 120. The man wanted to shoot par that year! Stocke told the man "it was doable if he was willing to work." This seems like an understatement, but Stocke took on the task and considered what needed to be done to facilitate such vast improvement.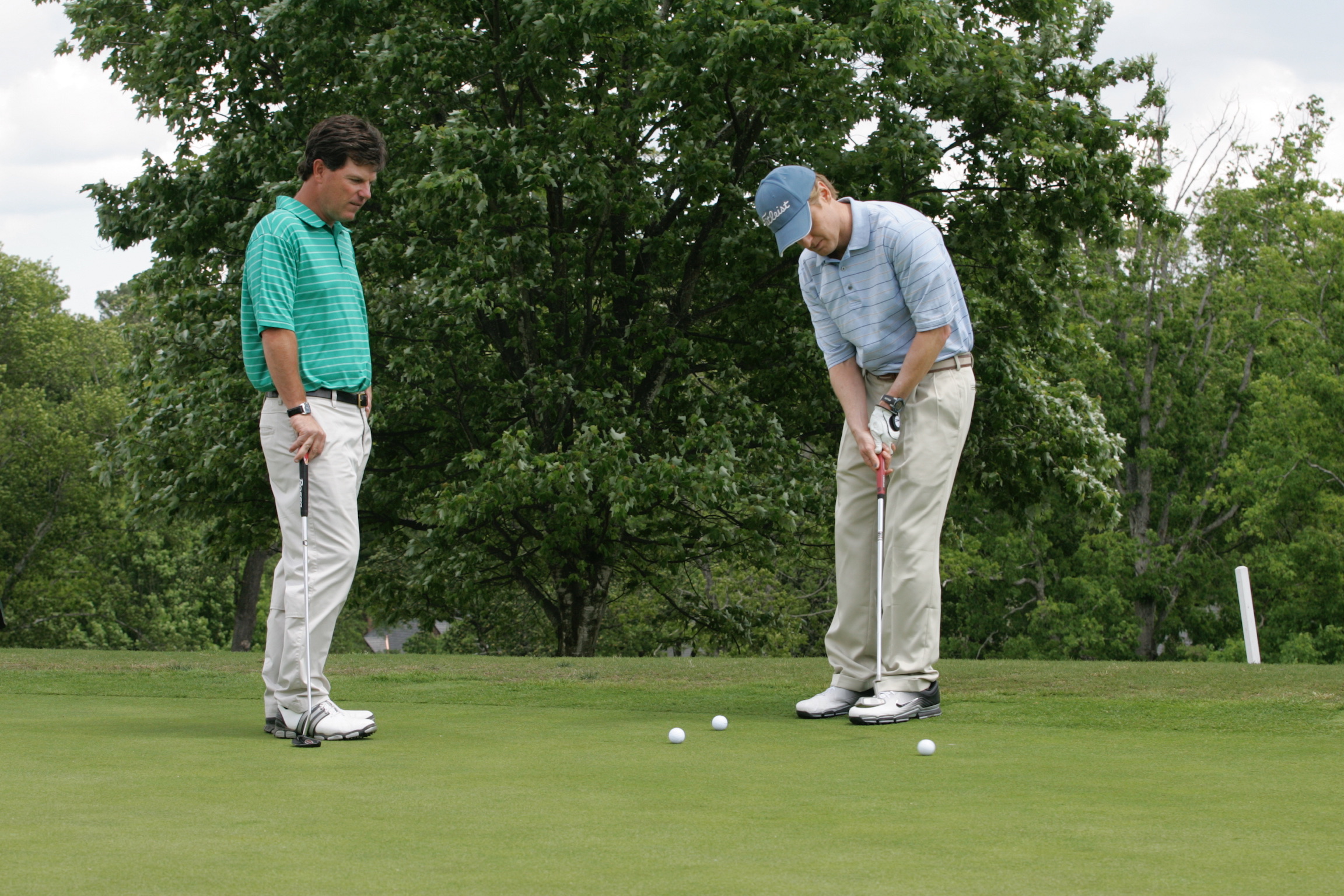 He created "The Ultimate Practice Routine" and shared it with a few of his Tour players at the time. It included tasks that had to be accomplished before one could move on to the next stage. With their positive feedback, he assigned the curriculum to his very eager student. Where it took his most elite clients just a few hours to complete the entire program, his student took six hours just to complete the first task. It's this dedication to progress that caused such dramatic improvement, and in October of that year, his student achieved his goal of parring the golf course.
PGA Professionals employ an array of innovative methods to get the most out of their students and help them attain their goals. Many of them might seem like they're offering the same advice, where others are more unique and take a different approach. Rob Stocke is one of only 37 Elite GRAA Growth of the Game Teaching Professionals, having been acknowledged for his efforts by the Golf Range Association of America more than five times. He gets the job done – just ask his students – and he marches to the beat of a different drum…or guitar, in this case.