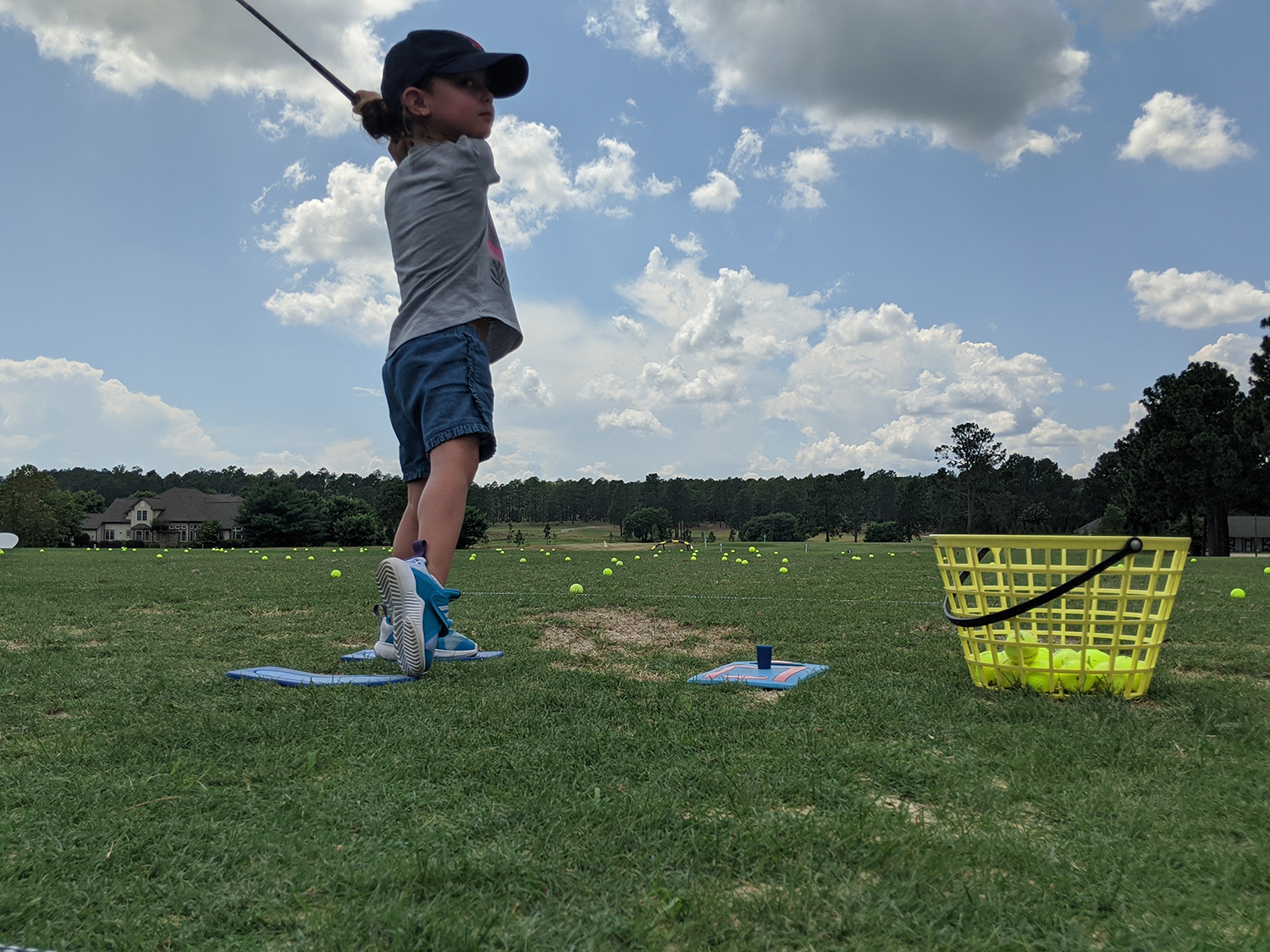 By Vinnie Manginelli, PGA
Golf facilities invest a lot of time and effort into their player development programs, welcoming new golfers and re-engaging others who may have stepped away from the game for a while. It's junior golf, however, that remains the backbone of the PGA Professional's mission to "grow the game".
In growing an effective long-term junior golf program, there are some definite do's and don'ts, and I recently had the opportunity to chat with several award-winning PGA Professionals who shared some of their successful junior golf ideas, and even a few that just didn't work.
Based in Central Florida, Brendon Elliott founded Little Linksters in 2008. Elliott's junior golf academy saw early success in growing its 3–8-year-old program through day care centers and after-school programs. But those accomplishments would be a blessing and a curse.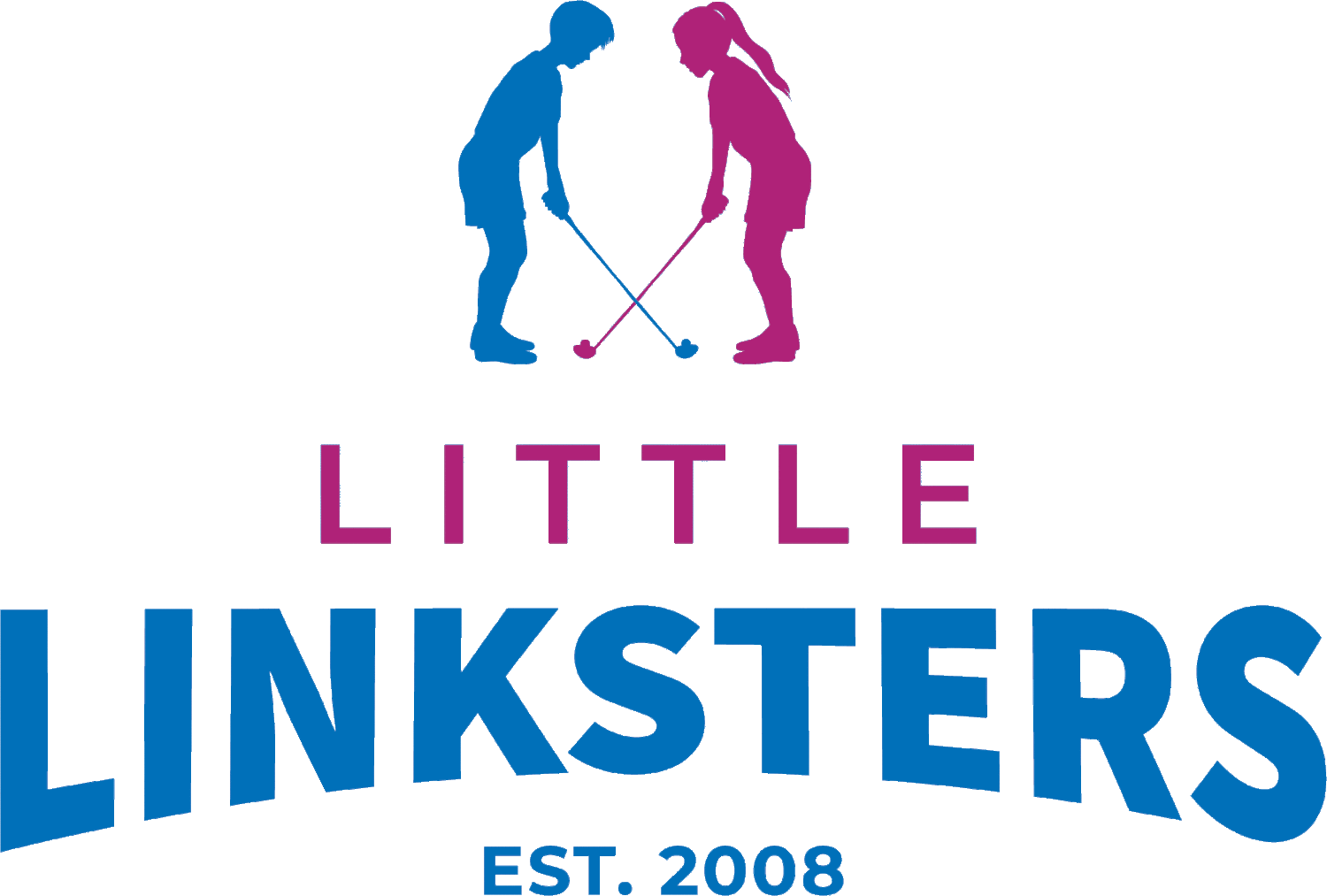 For instance, Elliott says he painted himself into a corner in those early days by being so focused on the 3-8-year-old age group that, when kids aged out of that level, he didn't have anything to offer for the next stage. Learning from this, he took a broader view of junior golf and created a wide breadth of classes and programs that would offer something for every age and skill level from 3-18 years old. He also added a program for juniors with special needs called GOALS – Golf Outreach Advances Life Skills. Ridding the labels that have plagued the game for years, Elliott is making the game more inclusive than ever by being diverse and having programming for everybody. Elliott would go on to earn the 2017 PGA of America National Youth Player Development Award for his efforts.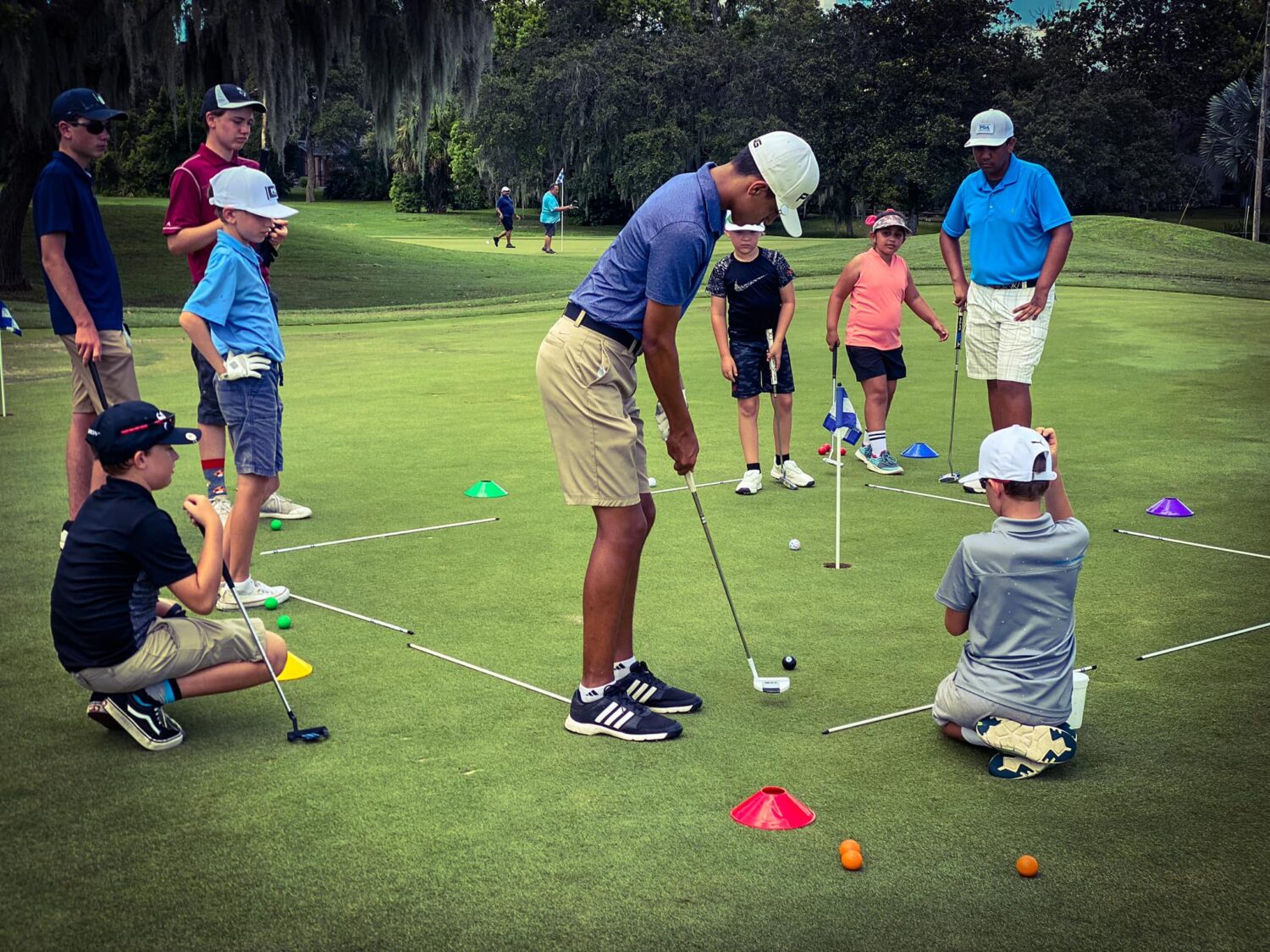 Recalling a conversation that he had with Matt Reagan, the PGA Co-Founder of Operation 36, Elliott commented, "He (Reagan) said the whole premise of Operation 36 is based on learning from the mistakes they made along the way – learning from mistakes and rebuilding around the knowledge that you have."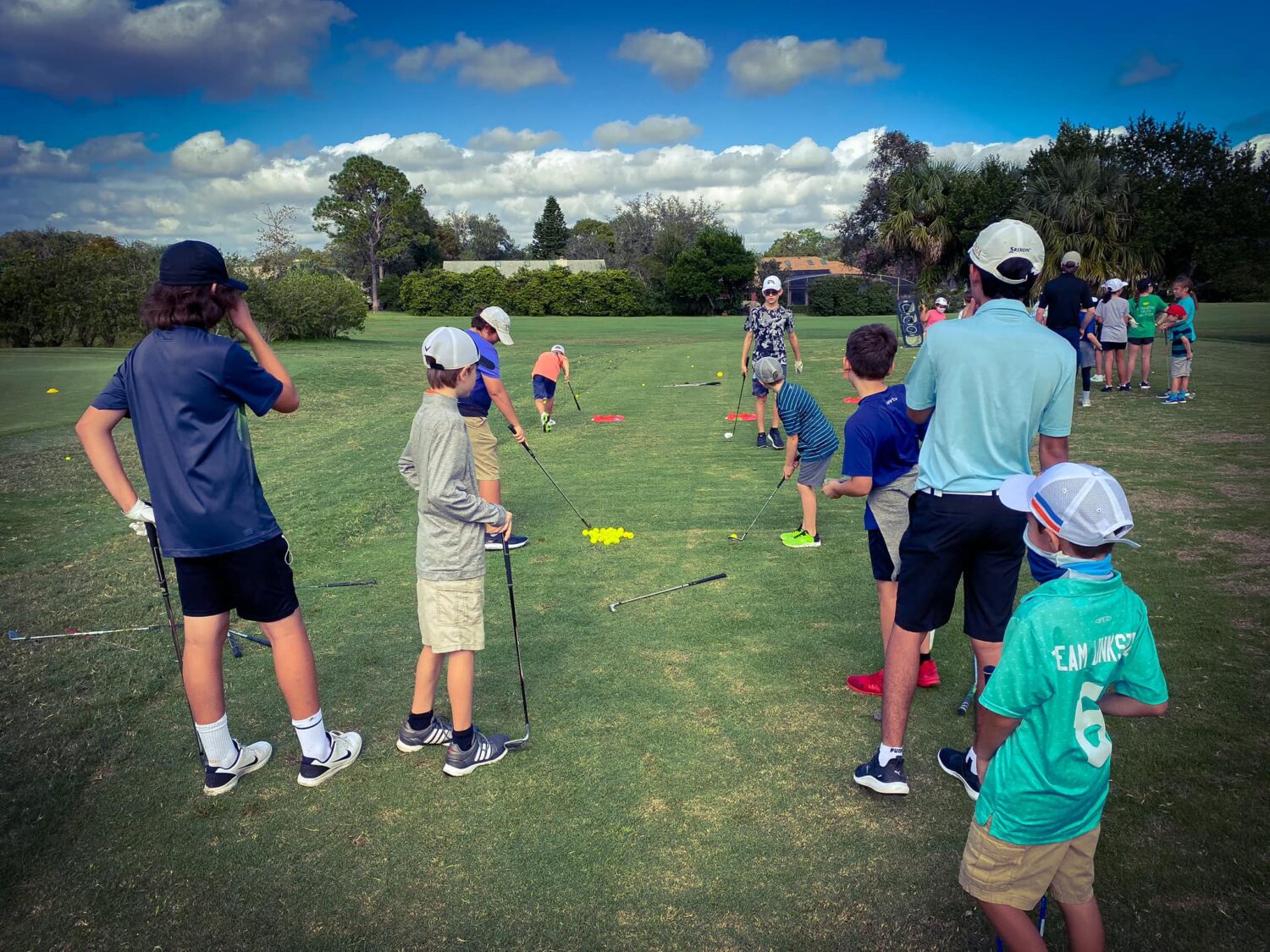 Elliott offered some additional advice for professionals seeking to increase the scope of their junior golf program – get the word out. "As you grow a program, make sure you talk to the parents, ask for referrals and invite them to make recommendations, because that's always going to be the most effective marketing." He hired a marketing team and uses social media to highlight the many benefits of being a Little Linkster, but says you have to be patient when it comes to marketing – if done right, results will come in time.

Joe Canny lets his junior golfers do the marketing for him. Canny recruits potential students for the University of
Nebraska – Lincoln Professional Golf Management Program. Until recently, he ran the Lincoln City Golf Academy for several years, overseeing player development programing for the five courses within the Lincoln City Golf family.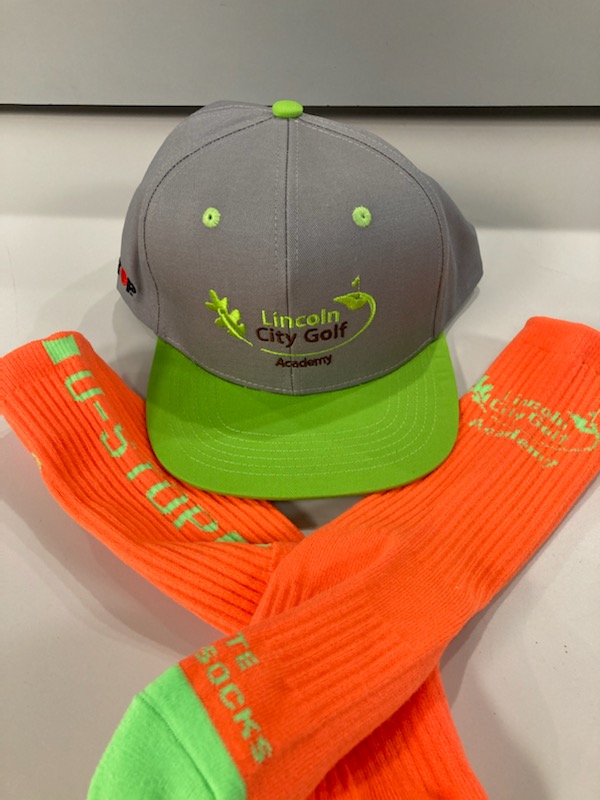 "Every junior program usually comes with some kind of tee gift for the kids. We worked hard to make our tee gift relevant," he stated. "We wanted to give items that kids would use or wear away from the golf course." He said they'd give custom snapback, flat-billed hats and matching lime-green and orange athletic socks with the Lincoln City Golf Academy logo on them. "These are things kids will wear to basketball practice or to school. I've even seen them when out and about in Target." It's a great way to bring attention to your program and often strikes up conversations among the juniors. As all pros will tell you, marketing is expensive. Encourage students to share your message and help boost participation in your junior golf program.

Elliott and Canny discussed the merits of effectively marketing your program. Sometimes that means marketing yourself, your knowledge and your expertise. Both men have written articles and Elliott is a Golf Range Magazine contributor, sharing his junior golf message on a monthly basis. In fact, many PGA Professionals have become adept at disseminating information to golfers via articles, videos, podcasts and even books. Nicole Weller has done all of the above and awaits her second book, due for publication this summer.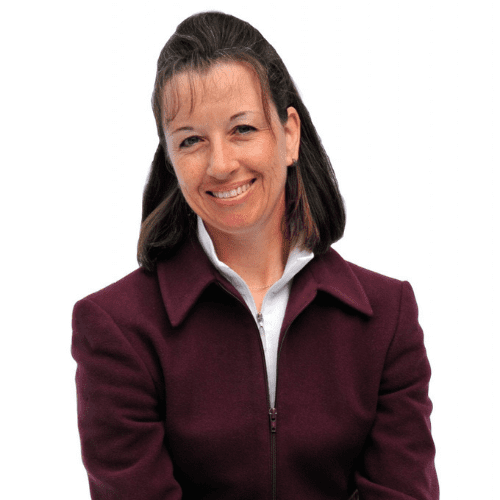 Weller was a Senior Director for the Coaches Institute and Longleaf Academy at the Longleaf Golf & Family Club and U.S. Kids Golf Academy at Longleaf in Southern Pines, North Carolina. She has recently transitioned into a new role at the Pinehurst Golf Academy.
Like Elliott and Canny, Weller has an extensive resume, which includes a great deal of attention placed on junior golf, especially with her experience at U.S. Kids Golf. She says there are some specific keys to long-term development for junior golfers that she focused on in her previous role. The first point she shared was to get the kids swinging and moving around asap. "It's important to teach lightly," she said, "by using the fewest words with the biggest impact that gets the kids excited for golf and ready to learn." In other words, nix the long intros and welcome speeches and get them going immediately.
Weller added that games should be frequently integrated into the curriculum. This is an effective way for kids to learn, as it is for many adult beginner golfers as well. When you consider that the number one factor in retaining your junior golfers is WAS IT FUN? – games and competitions are vital components of any junior golf program. In addition, they can serve as motivation in the long-term development of your juniors, as kids will seek to practice and play more.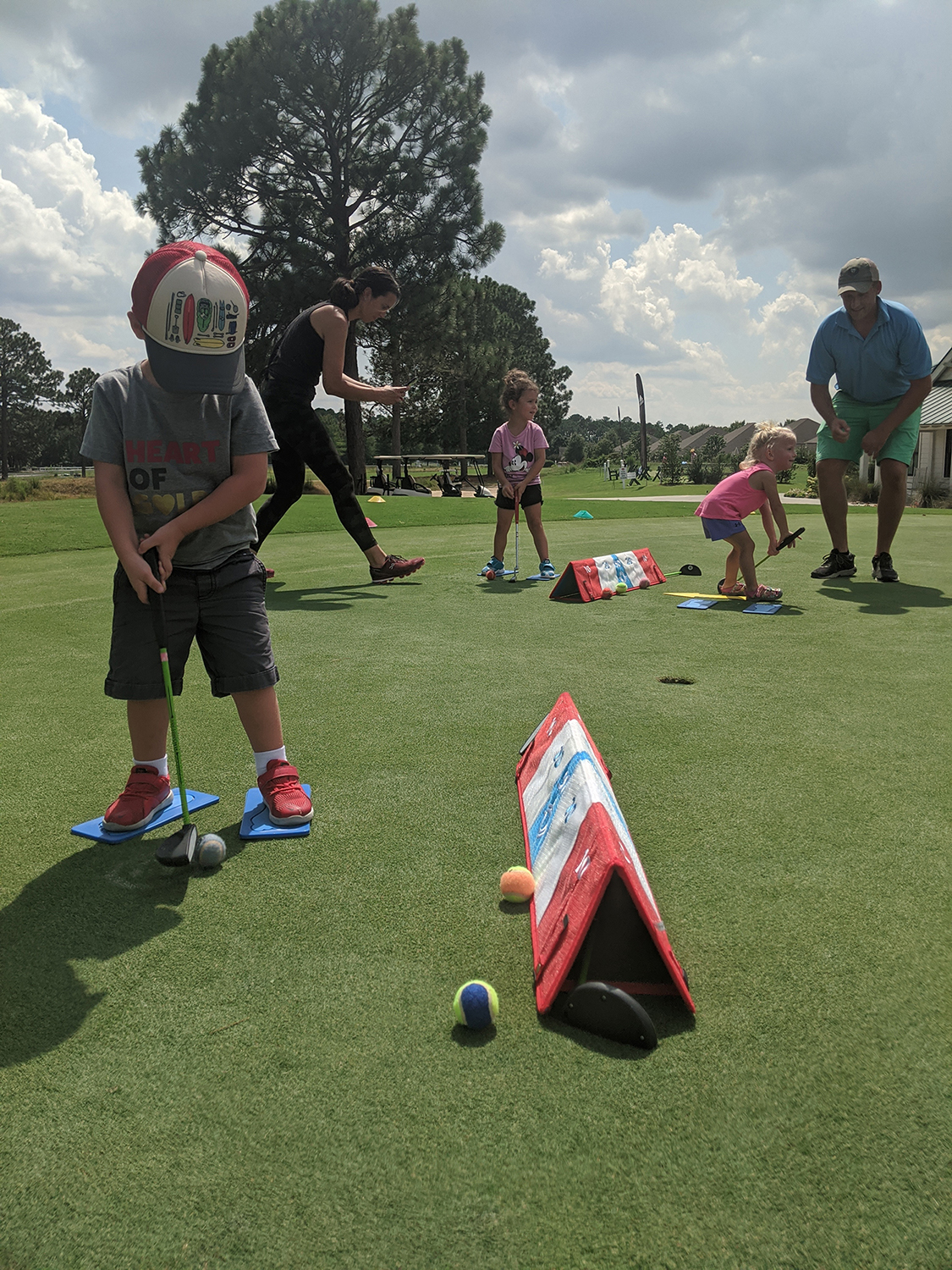 Another step that motivates kids to get better is measuring and rewarding them for progress and skill. "The Martial arts community has the right concept using belts," Weller stated. "U.S. Kids uses pins, and the way the pins are distributed depends on the coach. Some hand out pins and awards in a structured manner; while others are more fluid and do it as the activities progress." Whichever method you choose, getting the best out of your junior golfers and helping them reach their potential is key.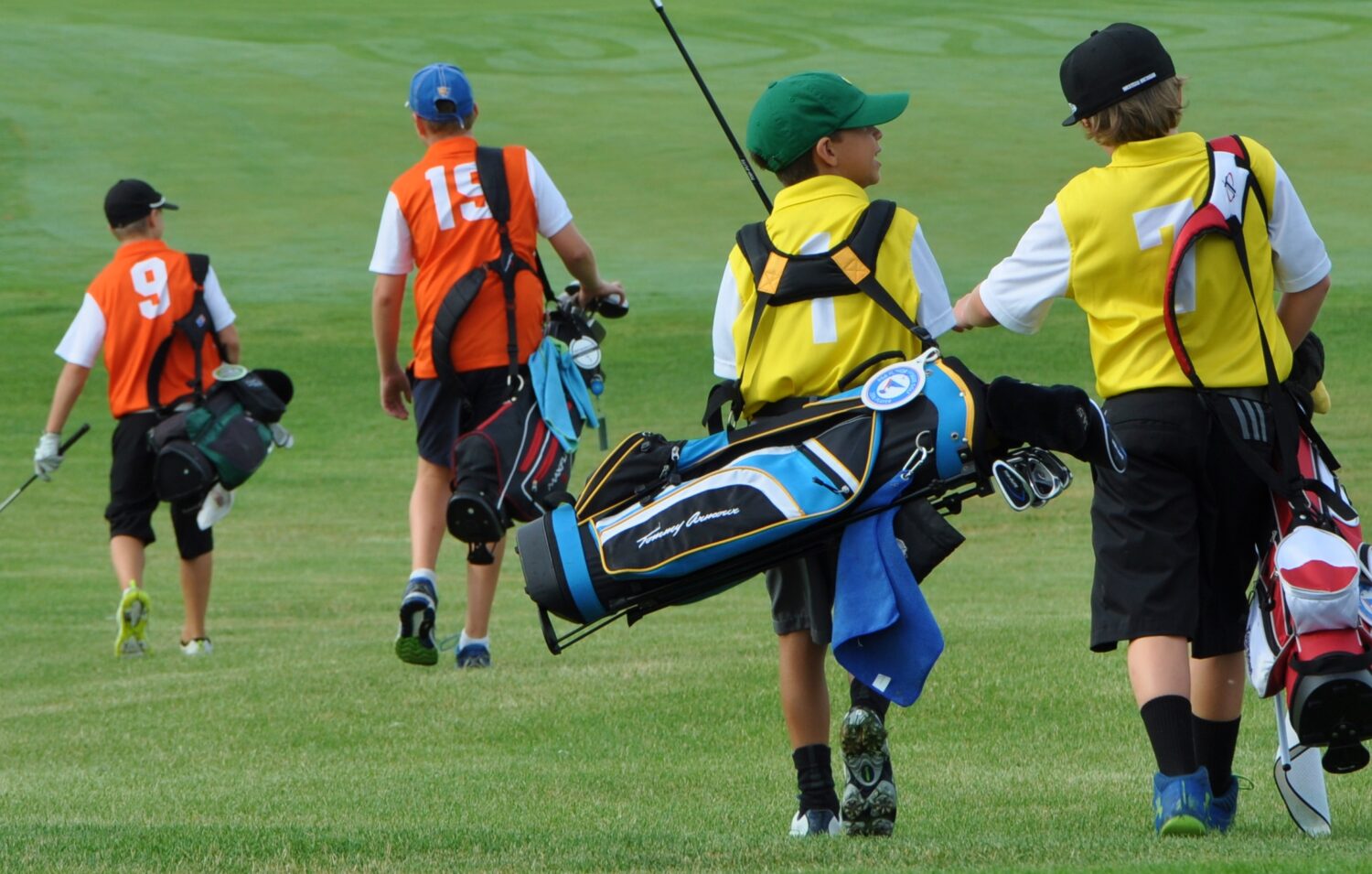 These games, competitions and skill assessments keep kids moving and active. Ensuring minimal inactivity keeps them engaged and excited. On-course instruction is another effective way of doing this. Understanding that every other sport is taught on the field of play, new golfers should be exposed to the intricacies of the golf course within their instruction.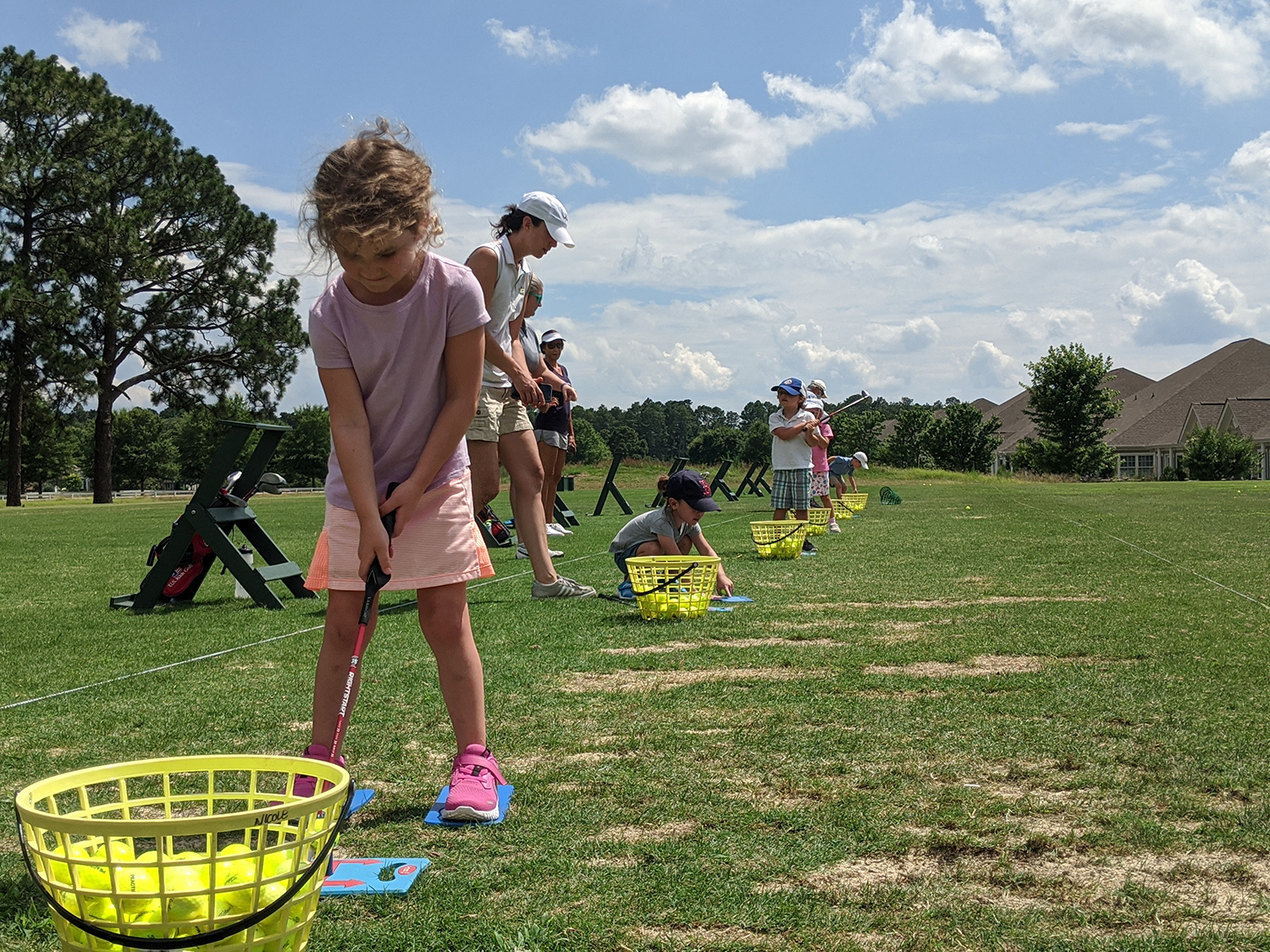 Weller concluded by discussing the 2–5-year-old age group that she engages often. Many of these youngsters are siblings of older kids in her program and she's made great strides in taking these "sideline siblings" and showing them how much fun golf can be. Introducing these young kids to golf is a vital step in retaining them throughout their youth. From the basics of holding a golf club to a full breakdown of the golf swing, your junior golfers want to improve. That means giving them the chance to play.
How can we expect young golfers to keep their skills fresh and really enjoy the game without opportunities to practice and play? There are some facilities out there who have very special amenities for their juniors to use when class is NOT in session. Welcoming junior golf play is an important factor in retaining kids in golf.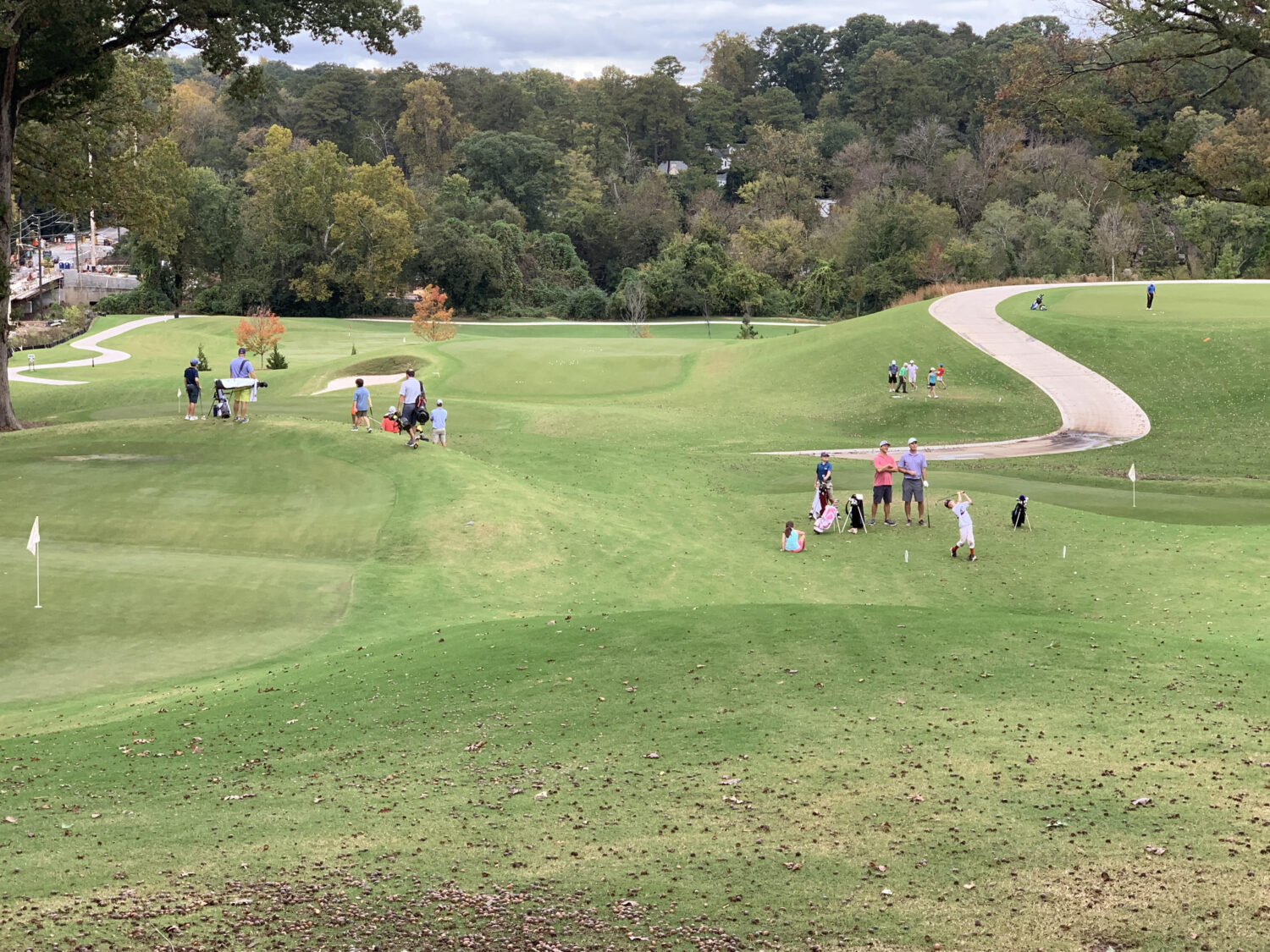 For instance, Bobby Jones Golf Course, in Atlanta, recently added a five-hole par three course, as well as a putting course. Both facilities are free to golfers under 18 years of age and have greatly enhanced its junior golf program. Ansley Golf Club recently added a four-hole short course at its Settindown campus, just outside Atlanta. With no designated tee boxes, young golfers can tee it up from anywhere they choose to practice a specific par-three distance and the PGA Professional coaches can create a unique and diverse golf experience for their juniors.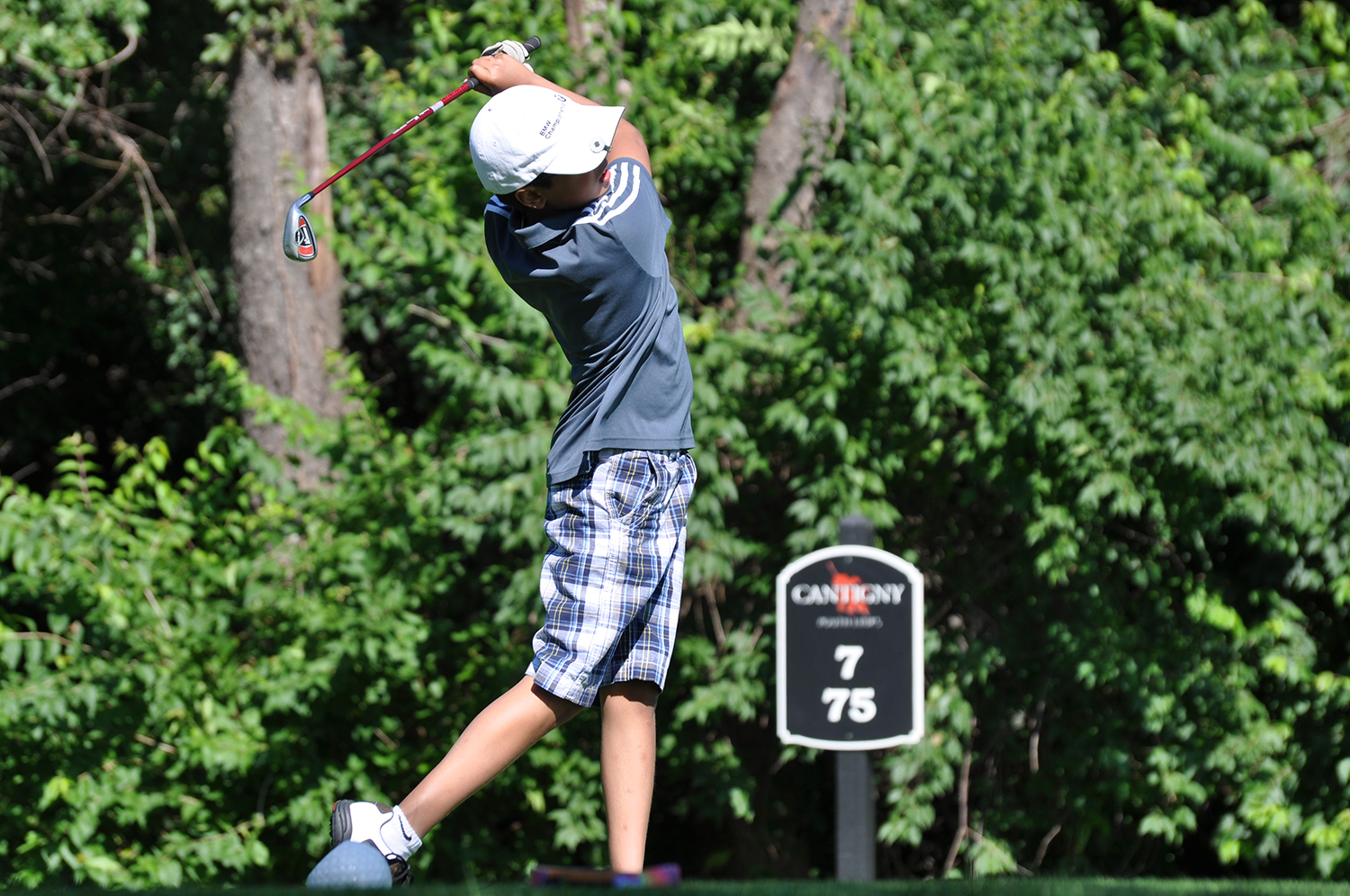 Also welcoming young golfers is Cantigny Golf in Wheaton, Illinois. Boasting a beautiful short course called Cantigny Youth Links and a clubhouse specifically geared towards their junior golfers, Cantigny gives its young up and comers a course of their own. Kids who have completed the special certification program can play without an adult present. It's $12 for 8–16-year-olds and younger kids pay their age. There are also special value pass programs that reduce the cost even more.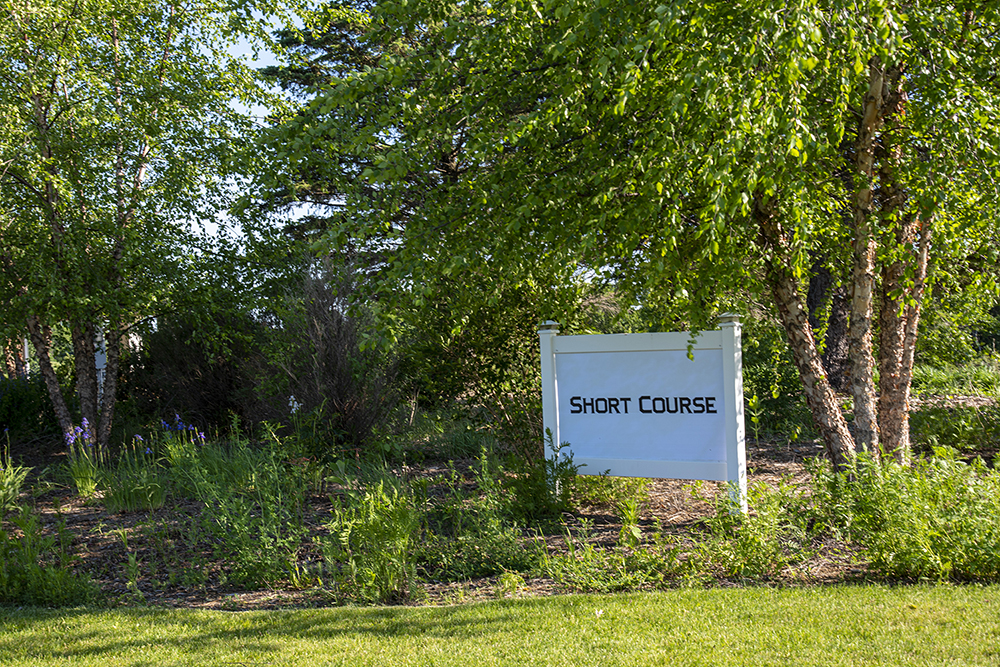 Another example is The Royal Golf Club in Lake Elmo, Minnesota. With a six-hole short course, each hole paying homage to some of the most famous holes in the game – from St. Andrews to Oakmont, kids under 18 play free and enjoy the challenges that this great game throws at you.
Finally, PGA Professional Mike Suhre is the PGA Owner/Operator at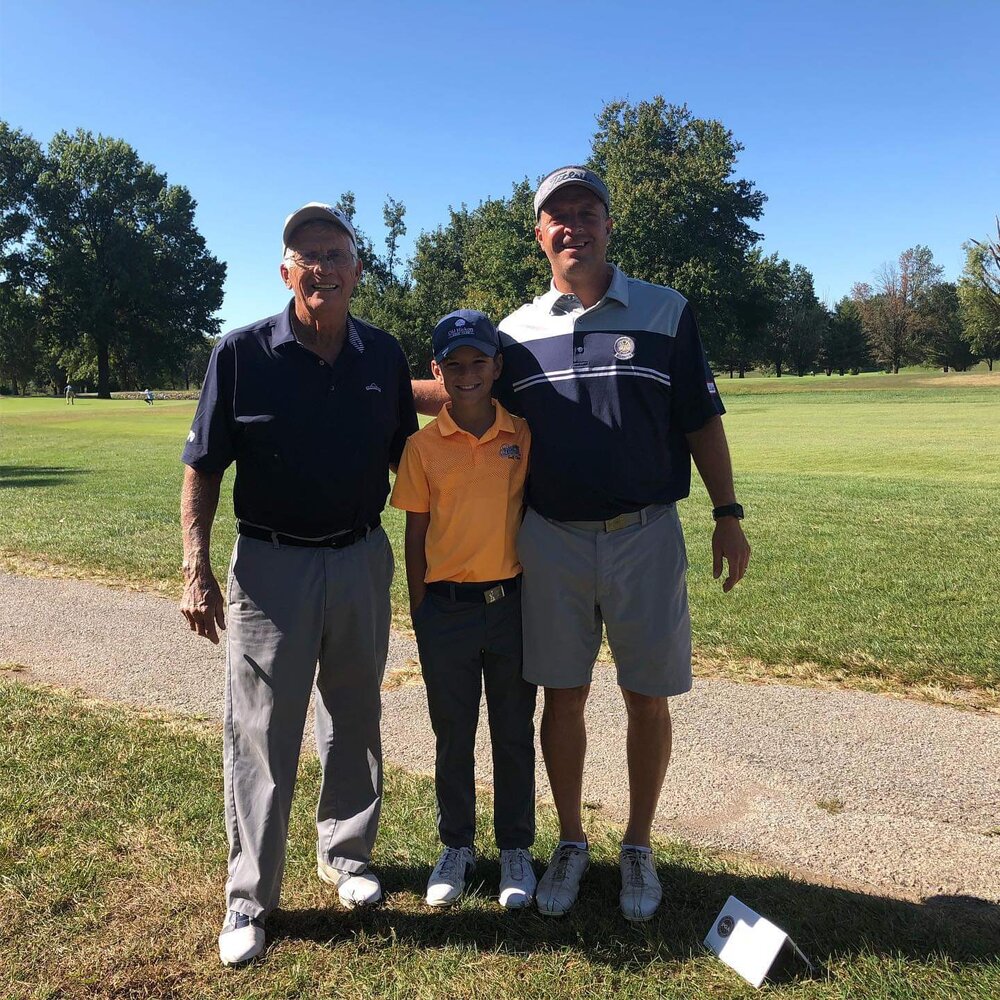 Oak Brook Golf Club in Edwardsville, Illinois, a course built by his father and grandfather. When his parents ran the facility, they promoted junior golf by giving free golf to local high schoolers. Mike keeps the family tradition going by donating 100 free junior golf memberships each year. In addition, kids play free on Friday, Saturday and Sunday afternoons during the season and every day during the winter. This dedication to junior golf is what grows a program, and Suhre has a huge junior golf program and one of the largest PGA Jr. Leagues around.
When it's all said and done, the most successful junior golf programs are structured, and present continued opportunities to its young participants. When you look at our ten key keys to success, none of them is very surprising, but it is vital to understand that these young golfers are the future of the game and engaging them now will set the tone for many years to come.
The PGA Professionals highlighted here have awards and accolades from the PGA of America, Golf Range Association of America, golf publications and other associations. For more information on their accomplishments and their facilities, find them online at:
Brendon Elliott, PGA: https://littlelinksters.com/
Joe Canny, PGA: https://grassland.unl.edu/pgm
Nicole Weller, PGA/LPGA: http://www.nicoleweller.com/
Bobby Jones Golf Course: https://www.bobbyjonesgc.com/
Ansley Golf Club: https://www.ansleygc.org/
Cantigny Golf: https://www.cantignygolf.com/
The Royal Club: https://royalclubmn.com/
Mike Suhre, PGA: https://www.oakbrookgc.com/