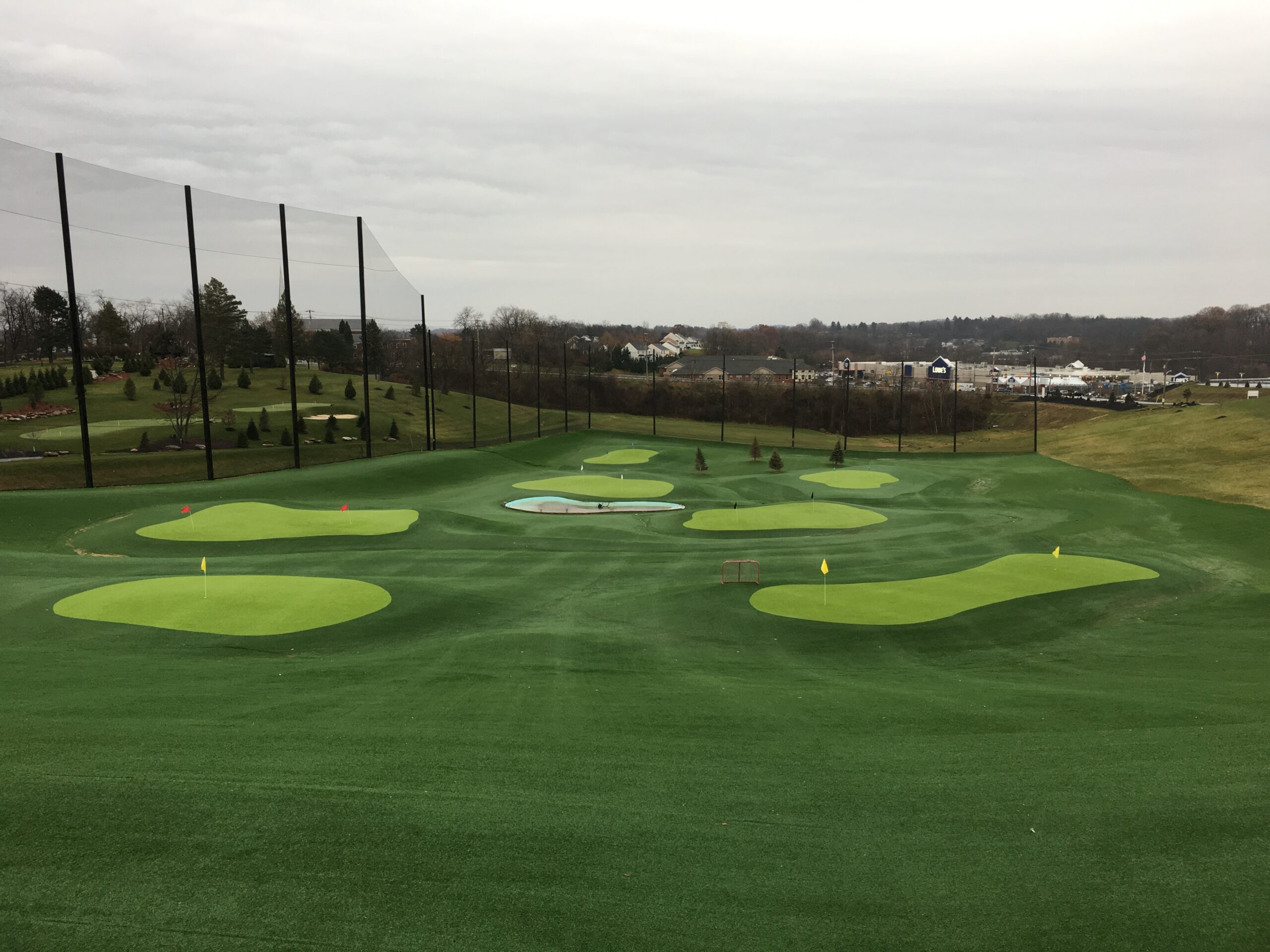 By Vinnie Manginelli, PGA
Located in Bethel Park, Pennsylvania, not far from The Steel City, Cool Springs is a serious golf practice facility and super-fun family entertainment and party center. With amenities to satisfy all comers, the facility opened in 2014 after an extensive renovation by its new owner. Since that time, Cool Springs has earned Top 50 Stand Alone Facility awards from the Golf Range Association of America (GRAA) every year since 2016 and was recognized with a GRAA Range Renovation Award in 2017.
Jeff Ellis is the facility's PGA Director of Golf, having come on board in 2013 after spending several years at green grass facilities such as Sea Pines Resort in Hilton Head and South Hills Country Club in Whitehall, Pennsylvania.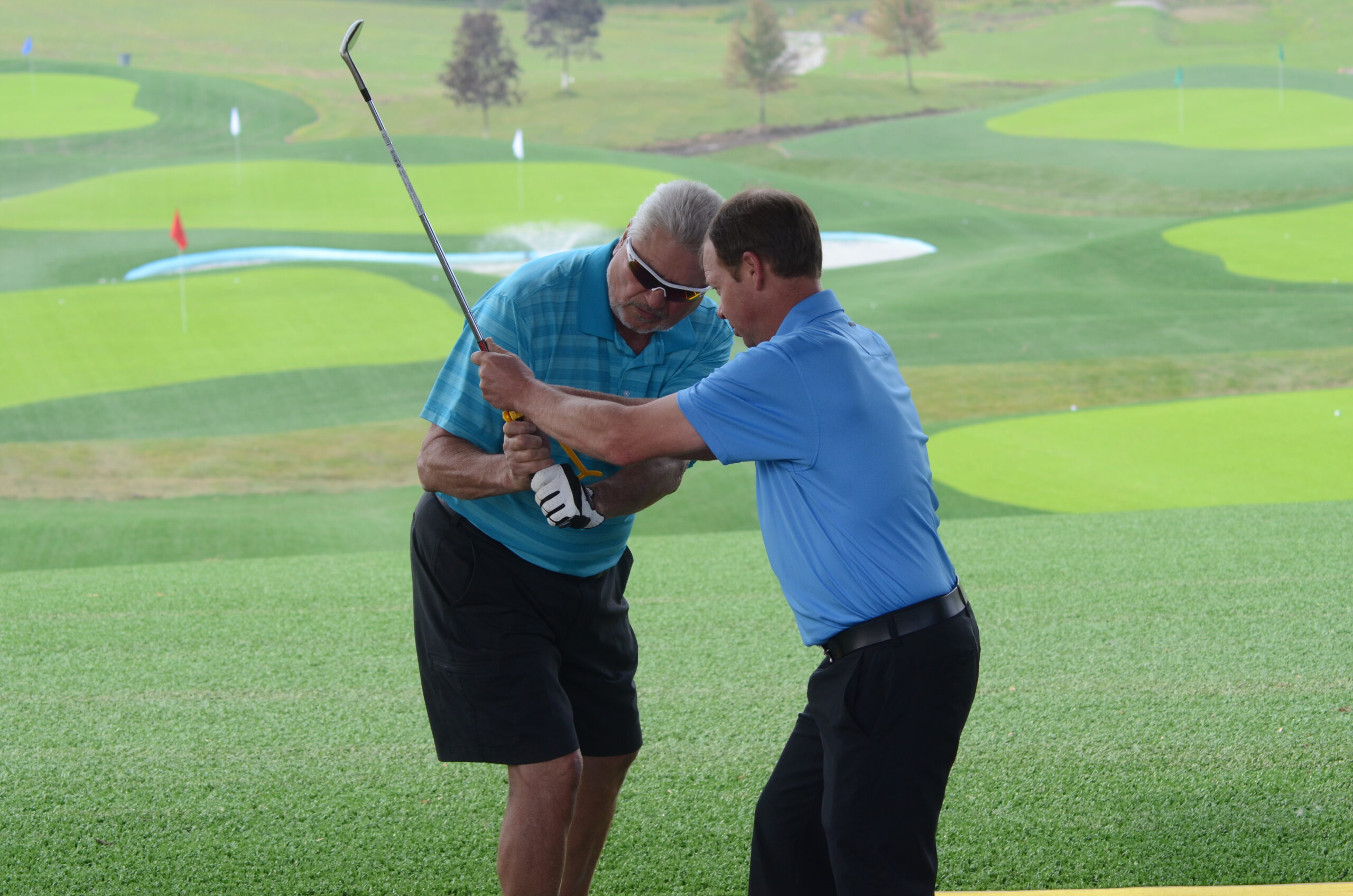 Cool Springs is one of those ranges that all golfers wish they had in their town – top-of-the-line mats, great range targets, state-of-the-art golf technology indoors and outdoors, PGA instruction and expert custom fittings, retail golf shop, mini golf, parties and so much more!
The team at Cool Springs prides itself on having good quality range equipment that helps ensure customers have a great experience with every visit. The 276,000 square foot all-turf, fully-lit driving range has 59 Fiberbuilt hitting mats, 21 of which are heated. Eleven of those bays have Toptracer technology. There's an adjacent synthetic putting green where golfers can wind down after hitting balls and roll a few putts or hone their chipping skills.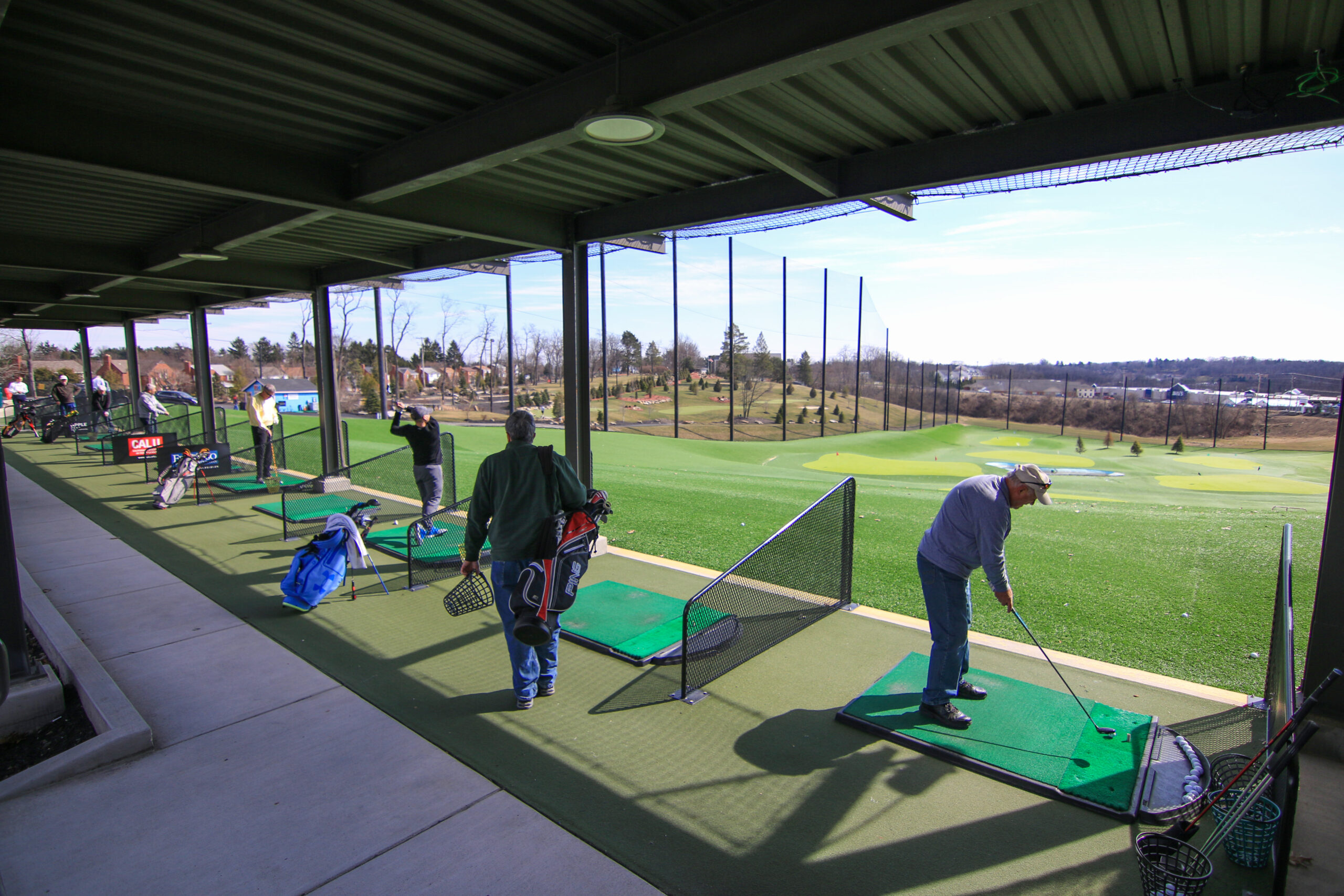 Not only did the range open in 2014 with the turf and top-notch hitting mats, but Ellis was already in discussions with the team at Protracer at the PGA Show that year. Protracer Range ball-tracking technology was introduced to the golfers of Western PA the following year. With the first Protracer prototype launched just a few years earlier, Cool Springs was the third facility in the entire country to see the merits of the amenity, and recognize the opportunities it would bring to their customers.
"Toptracer [as it has been rebranded] is a great tool for everybody," Ellis states. "It's for the never-before golfer. It's for the low handicapper and the high handicapper, and it makes you practice better. It's also a lot of fun!"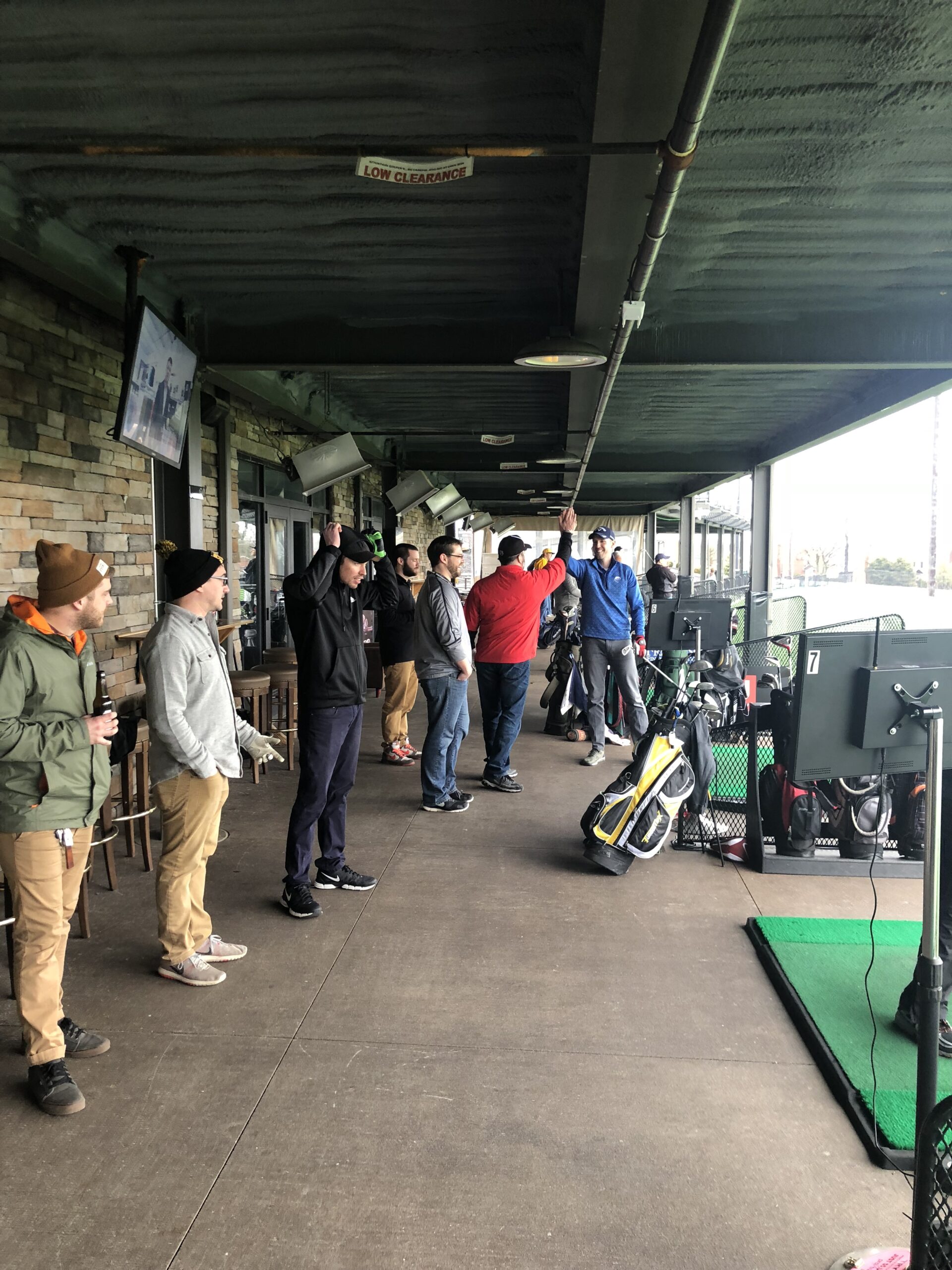 Located on the upper deck of their two-level range, Cool Springs has three Toptracer swing suites with couches, TVs and room to socialize. They're right outside the golf shop, which allows Ellis and his team to cater to those individuals with extra-attentive service. Patrons can buy beer and soft drinks in the adjacent golf shop, and bring their own food, adding to the festive atmosphere of the Toptracer bays, making the entire experience about much more than just golf.
Customers must reserve the Toptracer swing suites in advance, but can utilize the other eight Toptracer mats as they are available on a first come-first serve basis.
The building that greets you when you pull up to Cool Springs is aptly called The Clubhouse. "The Clubhouse offers a country club feel," Ellis explains. "It's where the beverages are sold, the golf shop is located and where people can go to relax by the fire."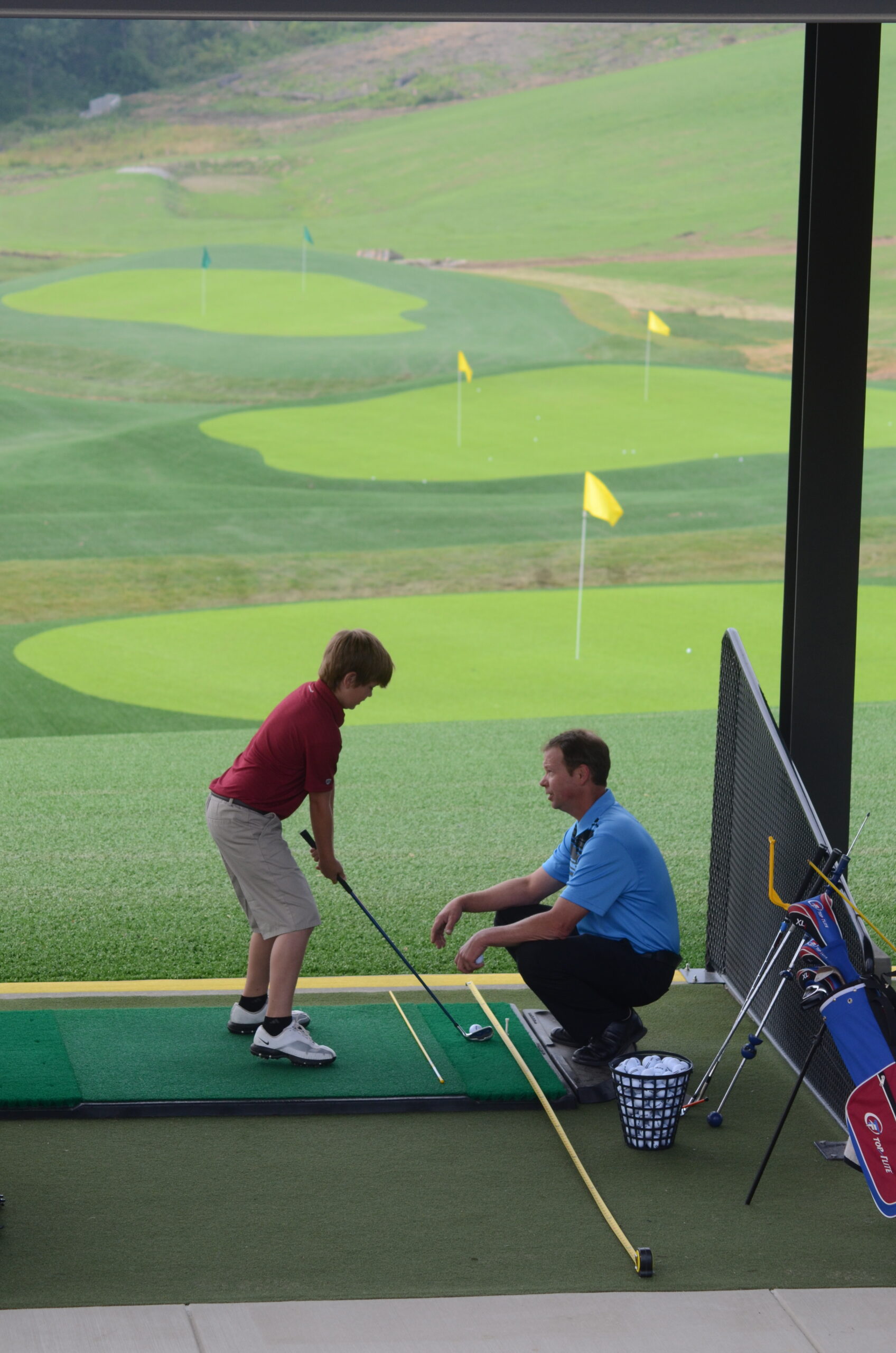 Ellis says the golf shop carries a selection of golf accessories, but doesn't delve into apparel too much. They specialize in golf equipment, offering clubs from Mizuno, TaylorMade, Ping, Cleveland, Srixon and Callaway. With most of their hard goods sales being preceded by a custom club fitting, customers are guaranteed to take home a set of golf clubs that meets their needs, specifications and budget.
Ellis offers private lessons and three junior golf clinics per week year-round. In fact, they'll often increase the junior clinics to five each week during the peak season. He has ladies' group programming that introduces the fundamentals of the game, and enables their women golfers to advance through the instruction as their skills get better with practice and play.
As popular as indoor golf simulators are today, they were much less common just a decade ago. Ellis and the owner of Cool Springs, Brian Shanahan, were ahead of the curve when they installed two aboutGOLF simulators nine years ago, and followed that up with a Full Swing simulator that offers multi-sport capabilities to help kids and non-golfers enjoy the Cool Springs experience.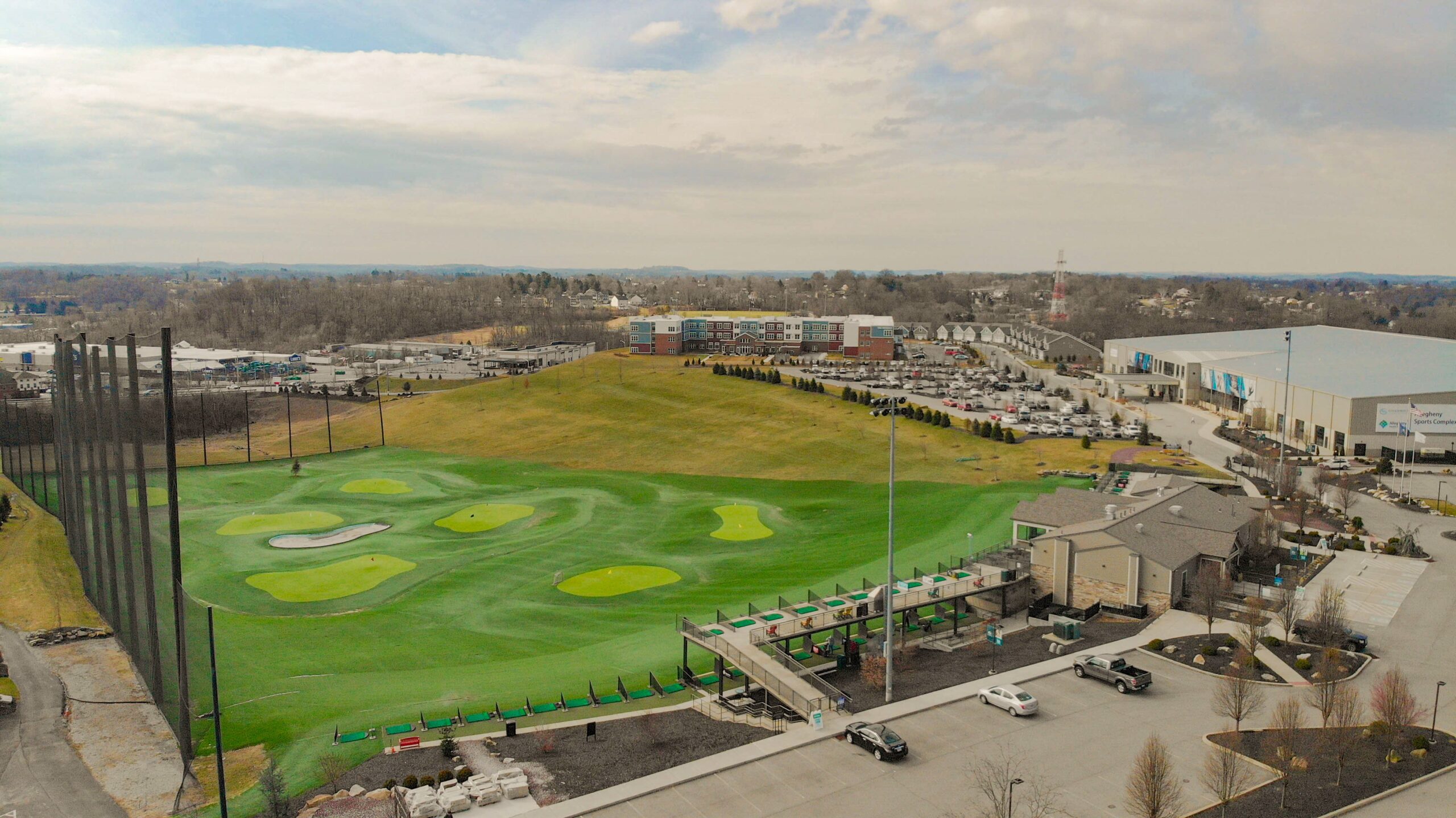 "We have an amazing owner who allowed me to have the freedom to take a chance on technology, to think outside the box and look ahead at the industry and where the game may be just a few years later," Ellis lauded.
Ellis says there are TVs around the property that display Toptracer leaderboards, so golfers can see where they stand locally and worldwide. QR codes are found on the ball dispenses that drive engagement to the Cool Springs website, a clear, concise and easy to navigate website that has all the information you need about Cool Springs. In fact, Ellis challenges his team to find specific bits of information on their website to ensure that it's user friendly. If it takes too long for his staff to attain the info, he has the site improved by the company that handles the website maintenance. That's a commitment to detail and service if I ever saw one!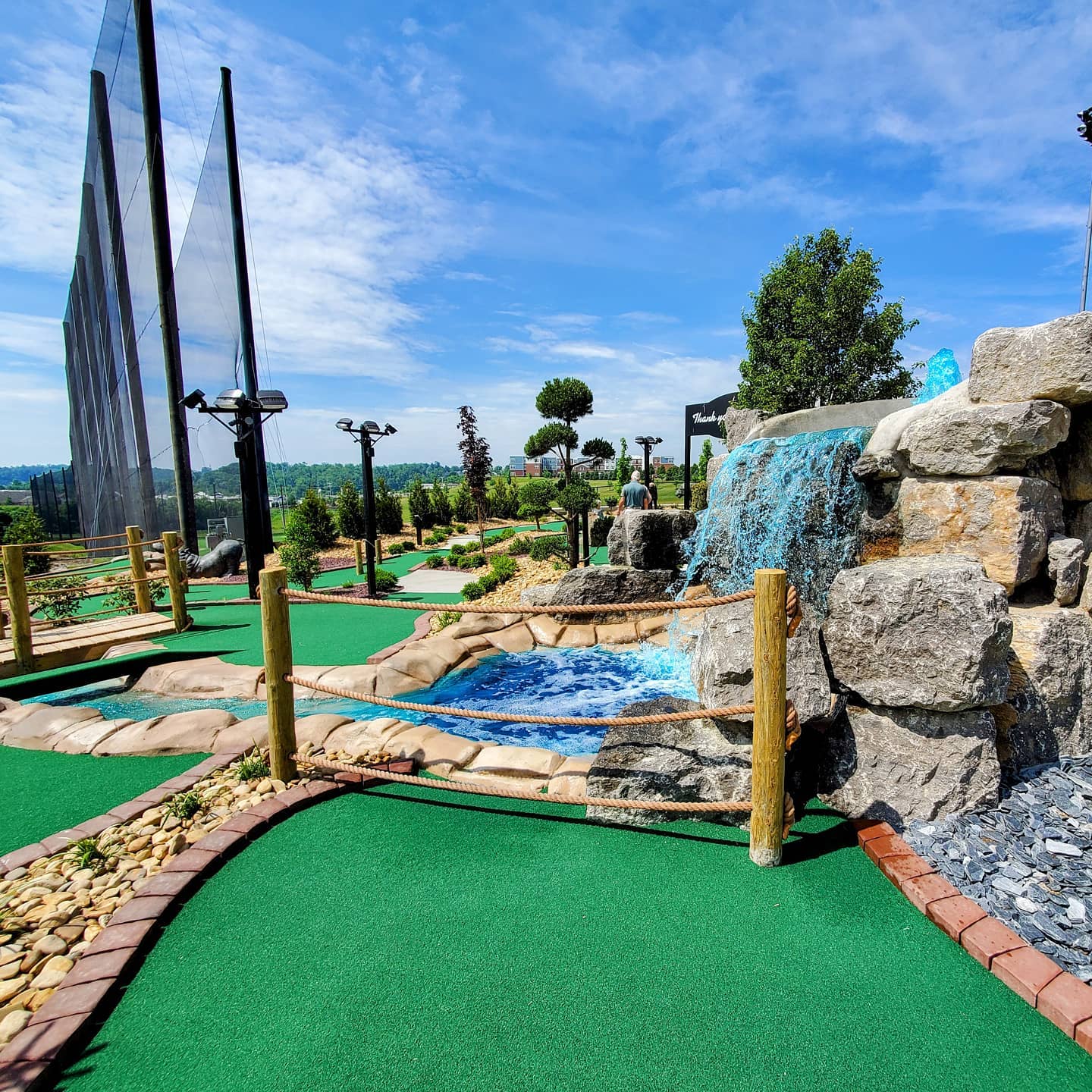 Cool Springs has a cool mini-golf course that attracts birthday parties and young families that can often aid in the facility's growth of the game initiatives. After all, if you can get them to the property, you can often entice them to experience everything you have to offer.
With that being said, the Cool Springs clientele runs the gamut of age and skill level. With the vast practice amenities, innovative technology, quality range equipment, thorough programming and club fitting opportunities and stellar service strategy, this facility is for everyone. It's simply the perfect place to Elevate Your Game!
For more information on Cool Springs, log on to their great website today!