By Vinnie Manginelli, PGA
With the 2021 GRAA Award winners recently announced in January, we have placed a great deal of focus on various first-time honorees. However, it's time to turn our attention to a facility that's been there before. Colorado National Golf Club just earned its second consecutive GRAA Top 50 Public Facility award, and with some recent renovations, is better than ever.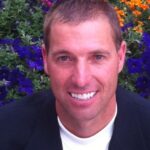 Matt Schalk is the PGA General Manager and partner of the facility that he purchased with Steve Kerr in 2007. Soon after, they entered into an agreement with the University of Colorado Men's and Women's Golf teams to be their exclusive practice facility. In 2017, they took on two more partners, PGA Professional Stuart Bruening and Dan Bennett, who are currently owners of Bear Dance Golf Club and Plum Creek Golf Course, both also in Colorado.
With 18 holes of championship golf, 200 members and brisk public play, Colorado National is a busy facility. With the course bustling and the tee sheet often full, providing additional opportunities to play and practice is important to keep patrons on the property.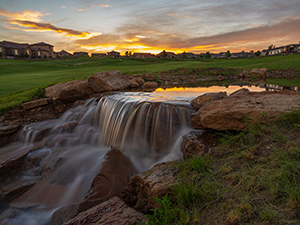 A significant range expansion last summer enlarged their practice tee boxes. As a result, they now have one dedicated teeing area for members, one tee box exclusive to University of Colorado players and two tee boxes for their public golfers, as well as their PGA coaches and students.
There's also a new wedge teeing area that will be enhanced with the addition of a new target green this summer, enabling golfers to hit wedge shots between 60 and 100 yards.
On the range, Schalk boasts of a variety of targets, such as greens and bunkers, target flags, netted baskets and Sonix Golf Targets. Sonix Golf is a Denver company that offers fully customizable targets that facilities can use to generate additional advertising revenue.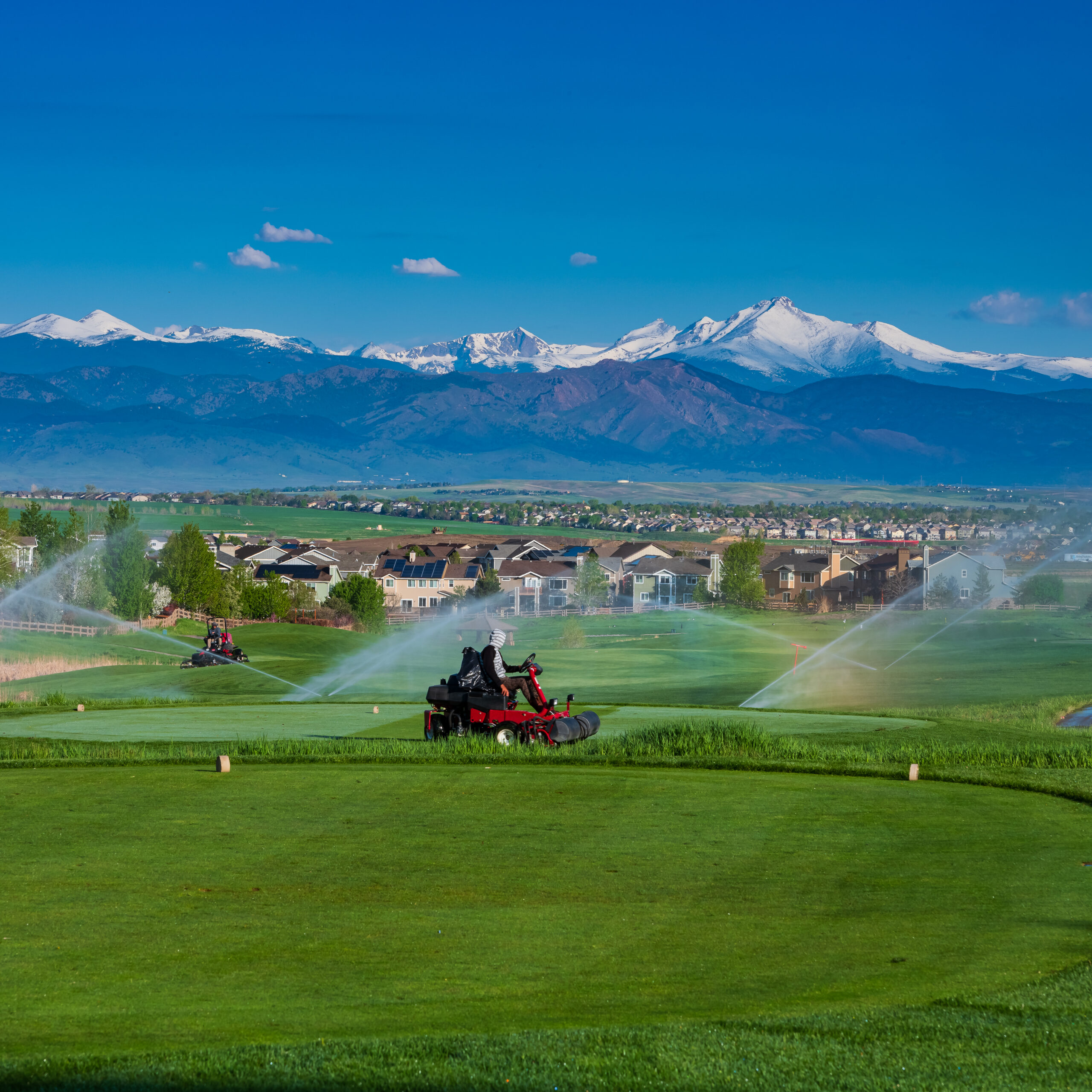 In addition, the facility has a short game area of three separate greens, recently doubling the size of their chipping/pitching green. They also added a new fairway and bunkers around this green to allow for pitch shots of up to 50 yards. There are also two large putting greens, with a bunker and expanded chipping area around those, as well.
"In my opinion, it's the best practice facility in the state," Schalk boasted. "With the continued expansion that we do, I'm not sure if there's anything that compares." Whether or not neighboring facilities will contest this claim, Schalk confirms without question that "it's the best view in the country because we look right at the Rocky Mountains." He says that virtually everyone who passes through their golf shop rants and raves of the beauty of the view.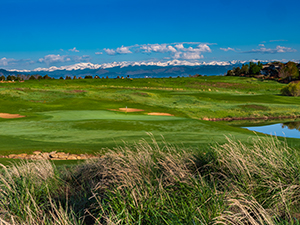 With a dedicated clientele of members and public golfers, as well as the University of Colorado golf teams, which according to Schalk, has the No. 1 rated freshman class in men's golf, this club also offers an indoor facility with enough bells and whistles to satisfy any golfer.
There are five heated hitting bays, two of which are reserved for the college teams. The other three are available for rent by members or public clientele, as well as for instruction. One of the three public bays even has a TrackMan launch monitor that provides a focused practice experience for any caliber of player. Schalk noted that when the university players are practicing in their bays, the other three are closed.
At this time, the building's 5,500 sq. ft. synthetic putting green has been taken out and is currently being replaced by three putting and chipping greens, each with its own challenging undulations and slopes.
With such stellar practice facilities and a pristine golf course, Colorado National Golf Club welcomes a Korn Ferry Tour Monday qualifier each year, as well as several collegiate, amateur, corporate, charitable and junior events.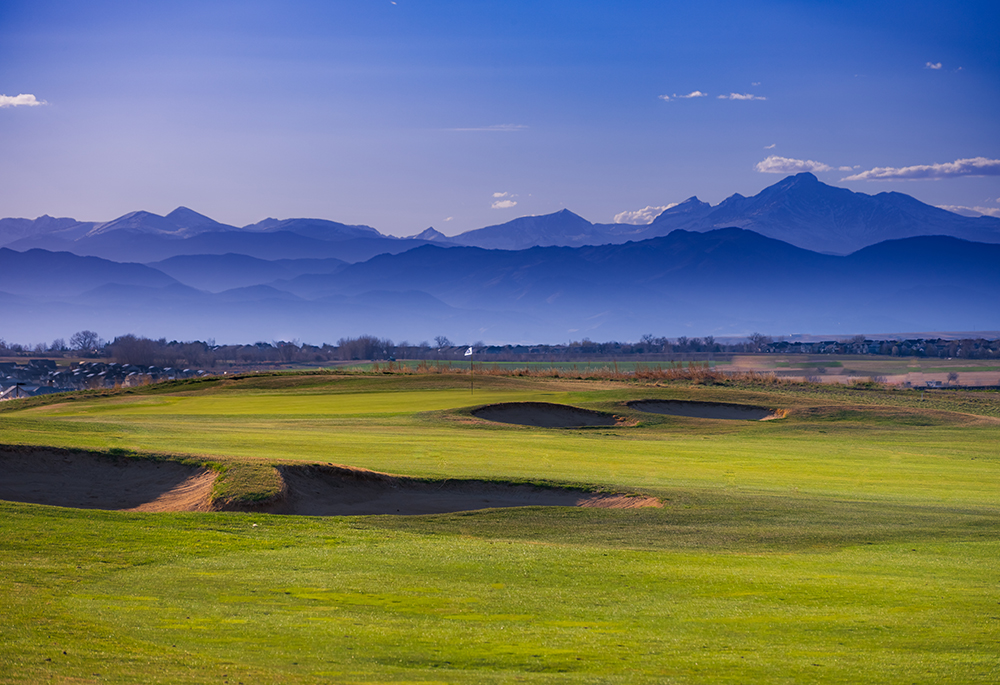 Schalk was proud to highlight his outstanding PGA Professional team, including Stewart Koch – PGA Head Professional, Perry Holmes – PGA Director of Instruction and Robert Grall – PGA Assistant Professional. Despite the superior amenities, the success of this or any golf facility stems from the people who come to work each day to serve their eager clientele.
These PGA Professionals offer a variety of programs to engage all demographics of golfers, but serve a large number of families. "We're definitely a family-oriented community, so we do things like putting contests and long drive and closest to the hole competitions. We also have more than 500 junior golfers going through our program every year," Schalk detailed. "In fact, many of the top junior players in the country have come out of our facility."


Schalk says he has been a proponent of women's golf for many years, and touts the achievements of his very own daughter, Hailey, who won three Colorado high school state championships, but was derailed from being the first player, man or women, to win four, when the pandemic cancelled the golf season in her senior year. She now plays for the University of Colorado Buffaloes.
Schalk and his team have many young girls in their junior program. "I have made it my goal to really grow women's golf and make it equal to the men's game to give them the same opportunities," Schalk added.
Schalk wrapped up our conversation by discussing his commitment to making the game fun for kids. "It's about getting our juniors to love the game. In fact, some of our lessons consist of heading down to the 17th hole and letting the kids hit golf balls into the lake. They all want to see their ball splash."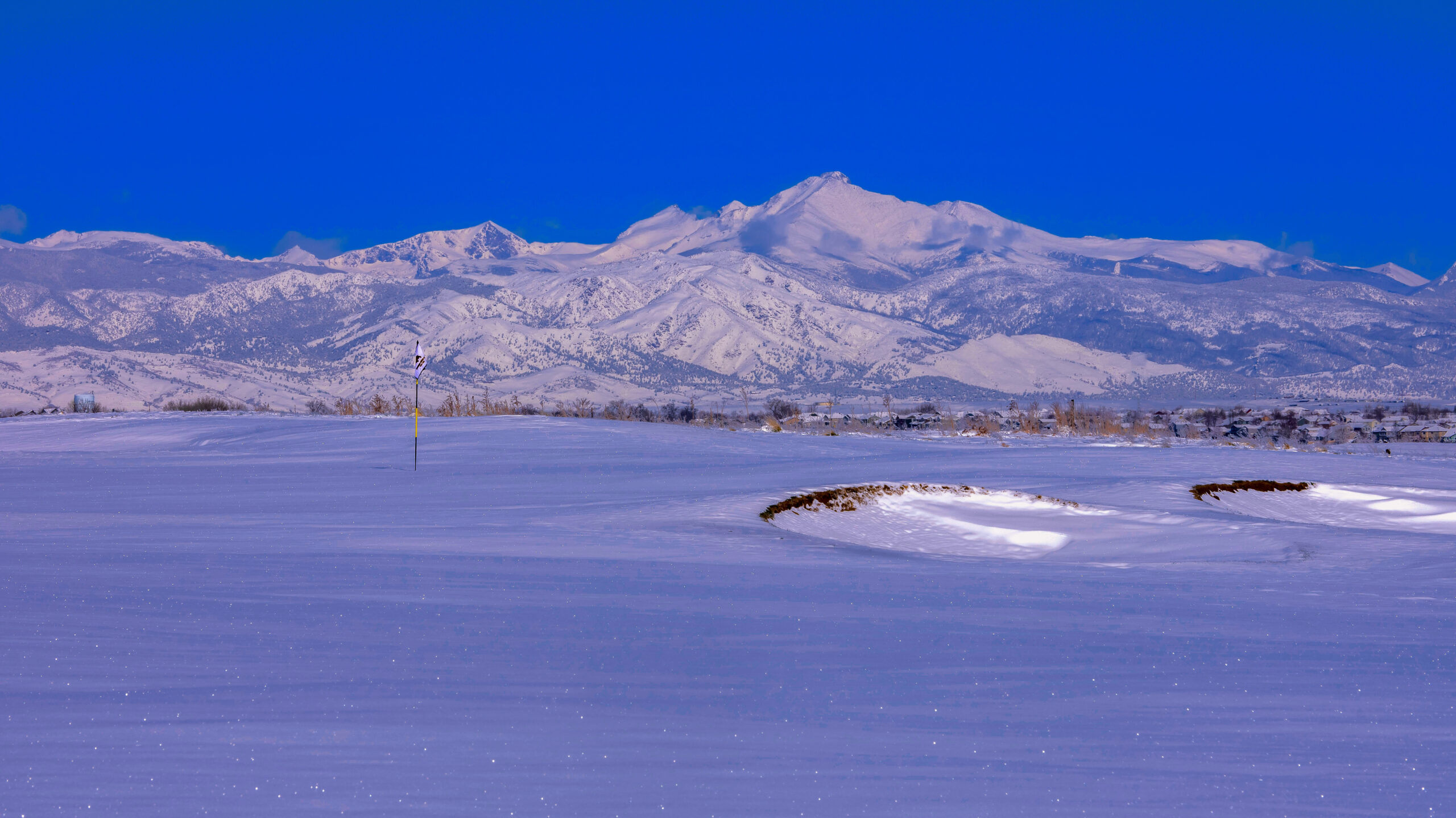 Though they'll spend the rest of their lives trying to avoid the water hazards, the juniors at Colorado National Golf Club will always look back on those times when Coach Schalk let them splash ball after ball into the drink.
For more information on Colorado National Golf Club, log on to https://coloradonationalgolfclub.com/.