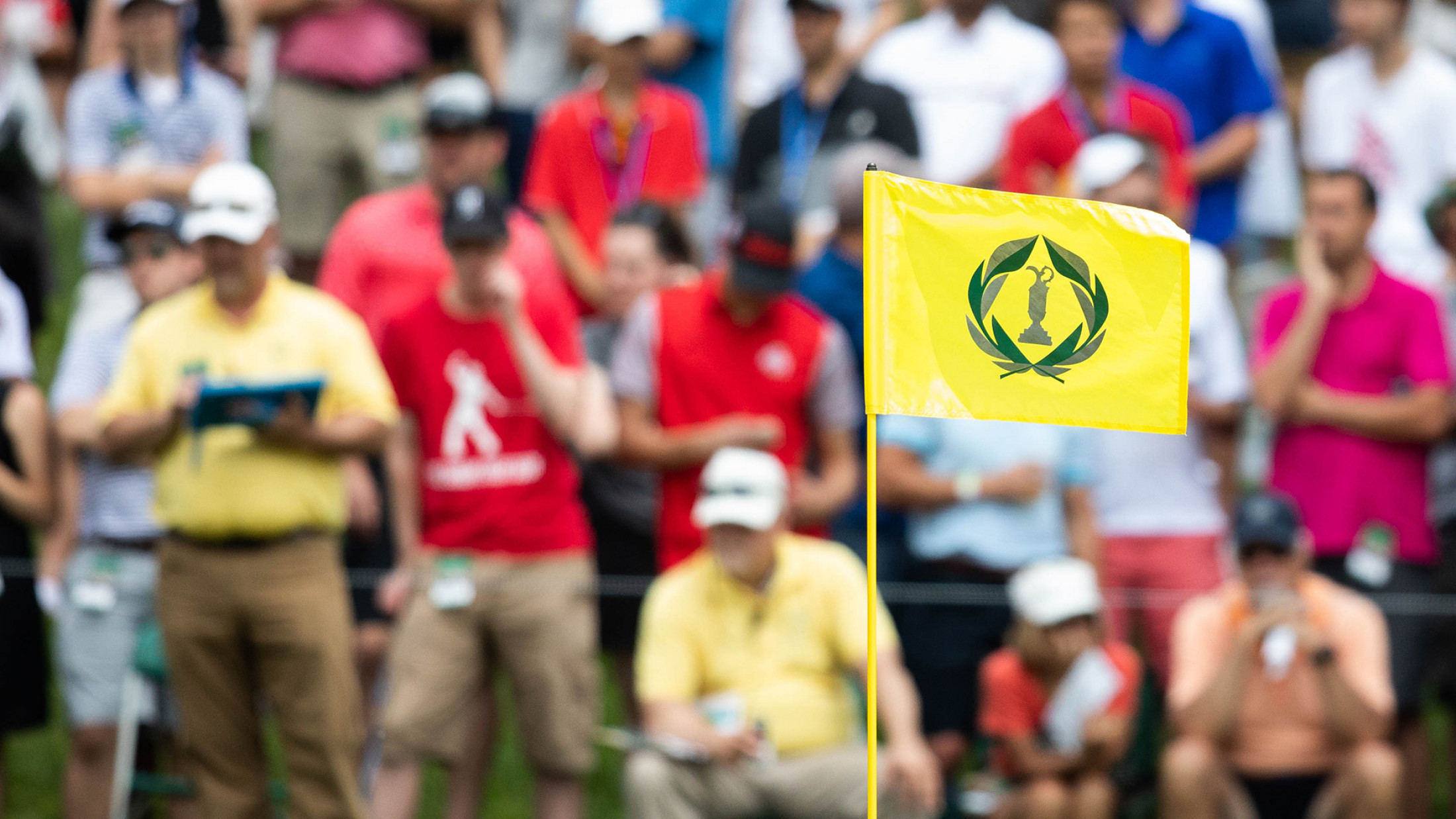 By Vinnie Manginelli, PGA
There are few names in golf that stir up such glorious memories as the words, Jack Nicklaus. With a storied playing career long past, Nicklaus has remained relevant in the game that he helped shape through the 1960s, 70s and 80s. One of the Golden Bear's lasting legacies is a private club that he founded in Dublin, Ohio almost 50 years ago.
Muirfield Village Golf Club has been a GRAA Top 50 Private Facility for more than a decade, and its PGA Director of Golf, Larry Dornisch, recently earned the 2020 PGA of America Bill Strausbaugh Award.
With about 400 national and local members, Muirfield Village Golf Club offers an array of fabulous amenities that attract a dedicated membership, and a world class golf course that is home to the PGA Tour's Memorial Tournament every spring. With a three-pronged mission to honor the memory of individuals who have distinguished themselves in the game of golf, showcase the world's best golfers on one of the most challenging venues in the world and benefit many Greater Columbus Charities, The Memorial Tournament has become one of the most prestigious, as well as one of the most important events on the big Tour's calendar.

"We have an 11-acre parcel that makes up our practice facility," Dornisch explained, "with a horseshoe range that allows golfers to practice in any wind condition on any given day. There's 60,000 square feet of hitting space and seven target greens on the body of the range."
Dornisch says there are bunkers adjacent to the greens to provide a course-like practice experience, and the teeing areas and greens are maintained in the same manner as the fairways and greens on the golf course for the very same reason. There are two practice greens with three practice bunkers, and room to hit wedges up to 60 yards. "Again, these greens are maintained with the consistency of the golf course, so when members are chipping and pitching, they can better understand how their ball might react when doing so on the golf course," Dornisch added.
They also added a performance center four years ago that houses a Full Swing golf simulator and two indoor/outdoor climate-controlled hitting bays with TrackMan technology. "I like to think it's one of the top five practice facilities in the country, and our members really love it," Dornisch boasted proudly.

He says the performance center elevated the instruction and club fitting programming greatly, both in technology offered and overall availability. Members will frequent the facility on a regular basis to use the indoor simulator and carry on the same relationships during the winter that they enjoy during the outdoor golf season the rest of the year.
The golf course remains open as long as Mother Nature allows, and even then, temporary greens are available so members can take advantage of any window of opportunity to enjoy the game they love in December or throughout the winter months that follow.


Dornisch says their local membership is very active, and they like to learn, as much as they like to play. PGA Director of Instruction Chad Middaugh offers a comprehensive ladies' program that covers everything from the basics to the finer intricacies of the full swing, short game and putting.
"We have an instructor named Joe Wisler who helps Chad oversee our junior program," Dornisch detailed. "Together they've developed some very good players for our separate Junior Elite Program. It's certainly fun to watch the kids interact and push each other to be the best they can be on their high school and college teams, and even at the younger Drive, Chip and Putt level."


Muirfield Village Golf Club built a state-of-the-art fitness center several few years ago to promote the importance of golf fitness in player development programming. With independent contractor fitness instructors providing an array of services, Muirfield Village members can work on their bodies, as much as they can on their golf skills.
Dornisch says the club has the best restaurant in the Columbus area, with an amazing chef who creates many memorable dining experiences for the membership. In addition, the golf shop is an Association of Golf Merchandisers (AGM) Top 25 shop, serving as another valued amenity for members. With half its membership being national members, the golf shop has an e-commerce site through Vanguard Pro Shop.

It would be easy for the Muirfield Village team to rest on its laurels – after all, it's Muirfield Village. It's Jack Nicklaus. But enhancing the facility's brand, as well as that of the Nicklaus name, have produced a stellar private club experience for its members, and a week we can all look forward to when they take golf's center stage each May.