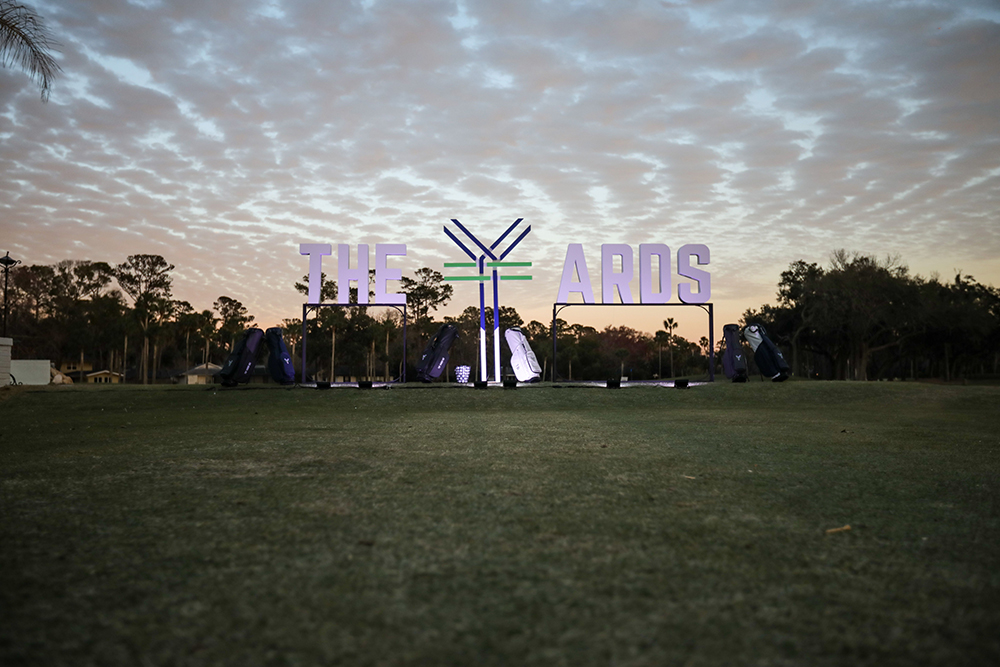 By Vinnie Manginelli, PGA
There are a handful of renowned bucket list destinations that golfers across America seek just one opportunity to play – TPC Sawgrass is undoubtedly near the top of everyone's list. Located within the same gates as Mr. Dye's gem, and only two stop signs away, is a new concept in golf courses that is generating a buzz throughout the industry.
On the surface, The Yards has 15 distinct golf holes for players of all ages and abilities to enjoy. However, there's a heck of a lot more to it than that. Surrounded by venues like TPC Sawgrass, Sawgrass Country Club and a plethora of other serious golf options, The Yards does things a little bit differently. Zach Vinal is the Director of Golf at the facility that opened just last fall, "We're able to do some stuff that's unique, like welcoming 60 ladies in one huge group lesson, and then hosting a party for them on our patio afterward. That doesn't happen at many golf facilities. But we've found our niche and what works best for us." Vinal, his PGA General Manager, Mike Miles and the facility's owner, Dave Miller, collaborate to consider what the community may be missing in those other neighboring courses, and they strive to satisfy those needs.

Miller, the innovative owner of The Yards, is a Jacksonville resident who, just a few years ago, sought a suitable golf layout to meet the needs of his 85-year-old father, who had been playing for many years, as well as his 12-year-old daughter, who he was trying to get into the game. With very challenging golf courses prevalent in his area of North Florida, Miller had a vision for a different version of the game – one that could satisfy all demographics of golfers, one that was fast-paced but laid-back, challenging but fun and playable. That vision became The Yards, and Miller is onsite every day. "He thanks us for our effort every day and makes us feel good about what we're doing," Vinal shared. Vinal tells us the community wasn't sold on Miller's vision right away, but has since accepted the changes, and the area has been changed for the better, thanks to Miller. "Every blade of grass is brand new – every green is brand new. It is absolutely outstanding. Dave built everyone's trust and now we have the hottest product around," Vinal added.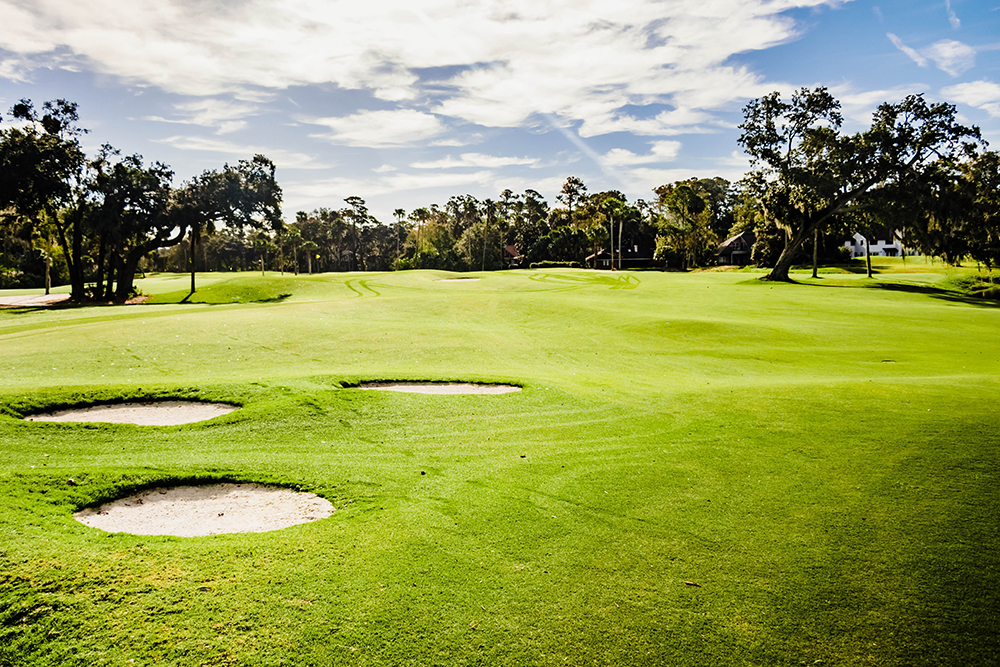 As mentioned, The Yards has 15 holes, already an intriguing number for a golf course. The options that golfers have in playing them is even more interesting. The Front Yard, as it is termed, consists of a 3,200-yard, Par 35 championship layout. The Backyard encompasses six Par 3s. The shortest three of the six circle a lake and are known as The Beer Loop, and those tee shots range from 100-120 yards to the green. "The Backyard is the highlight for us. We think it's the future of golf. There's no intimidation and time is not an issue," Vinal said.
Golfers have a variety of options in how many holes to play:
Three Holes – The Beer Loop
Six Holes – The Six Par 3s of The Backyard
Nine Holes – The Par 35 Championship Nine of The Front Yard
Twelve Holes – The Front Yard plus the longer Par 3s of the Backyard
Fifteen Holes – The Front Yard plus the Backyard
Eighteen Holes – The Front Yard twice from two different sets of tees

The semi-private facility has a variety of membership options that offer discounted golf fees, advance booking, access to practice facilities with reduced prices on range balls and golf shop discounts. In fact, The Yards has a lot of dual members – members of neighboring clubs who appreciate the laid-back atmosphere and fun vibe that fills the fairways at The Yards. "We have music playing outside, on the range, at the bag drop and on the putting green," Vinal boasted.
The Yards caters to all golfers, of course, but is an ideal first golf course for beginners of all ages. Whether ladies or juniors just learning the game, or seniors looking for a shorter track to navigate, The Yards offers a unique experience for golfers of ALL levels of play. The practice facility houses a double-sided range with target greens, as well as chipping and putting greens with Celebration Bermudagrass.
Leagues are already up and running at The Yards. LEGS (Ladies Executive Golf Society) is a women's league that promotes the game and the social and networking advantages that golf provides. There are 115 women in that group and Vinal welcomes them twice each month.
Vinal and his team engage with members every Saturday morning as they play with a group called the Saturday Sticks. Vinal understands that, regardless of the type of facility one manages, engagement with members and guests makes a huge impact on the golfers and enhances their experience greatly.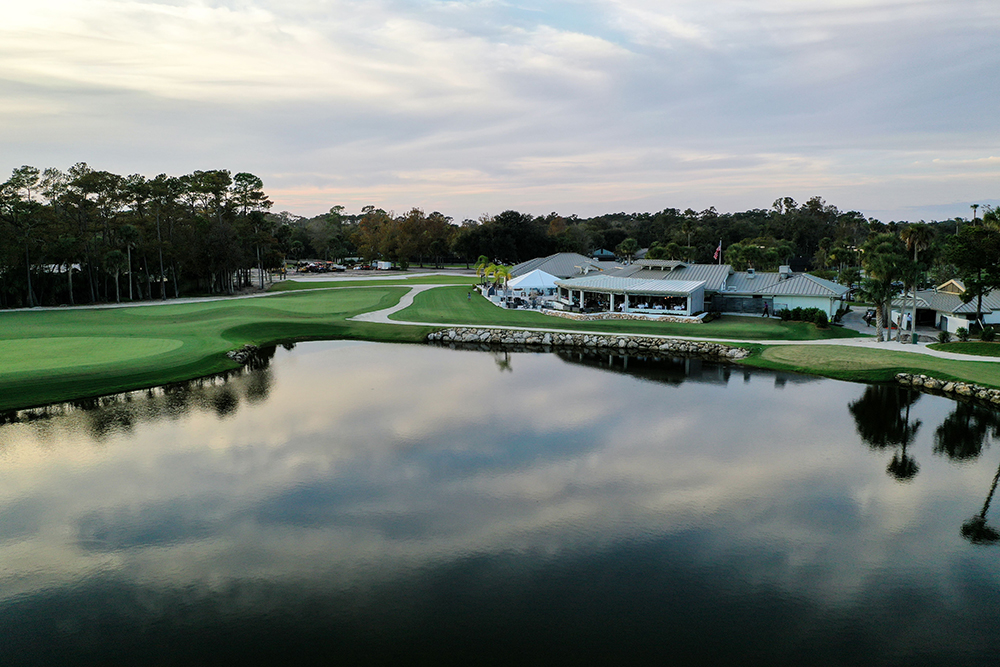 He offers lessons to his members and guests and utilizes the state-of-the-art practice facility to provide player development opportunities. He also has three separate summer camps planned for June, July and August. He has two assistants who man the golf shop, primarily selling soft goods, headwear and accessories. They have a series of demo days planned and collaborate with a local Edwin Watts store to ensure their clientele is properly fit for equipment.
They may have been slow to accept Miller's plan, but the local community is reaping the benefits already, as the values of residential homes have doubled in a short period of time. The Yards is a unique concept, a step forward for the game of golf and another destination to add to our bucket list.
For more information on The Yards, log on to https://playtheyards.com/.