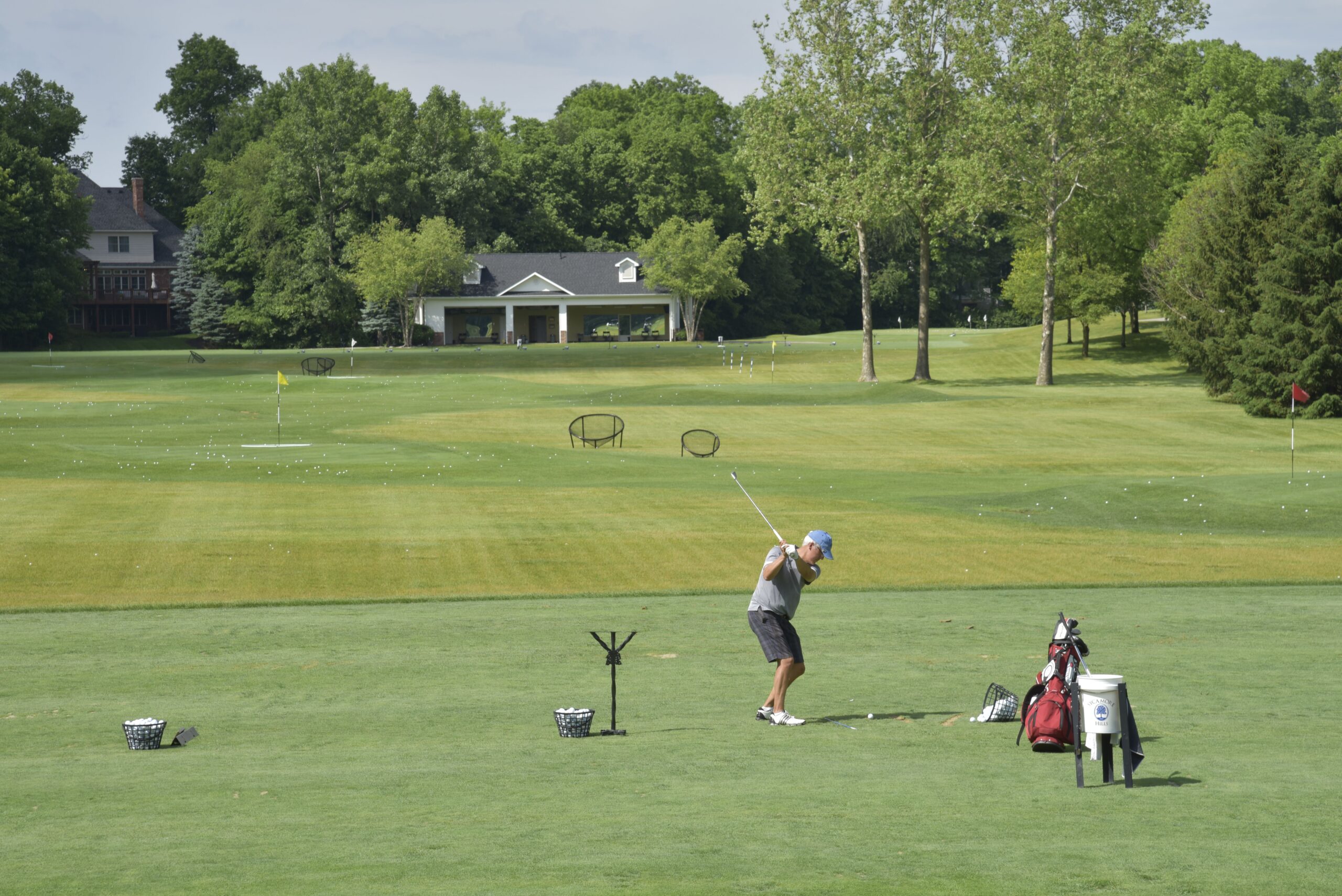 By Vinnie Manginelli, PGA
Sycamore Hills Golf Club is a Jack Nicklaus-design in Fort Wayne, Indiana. Opening its doors in 1989, Sycamore Hills offers its 275 members grass tees on the practice range, additional bays with mats, short game practice areas and practice putting greens. There are five covered and heated bays for members to use during inclement weather and the PGA Professional team to utilize for lessons and club fitting.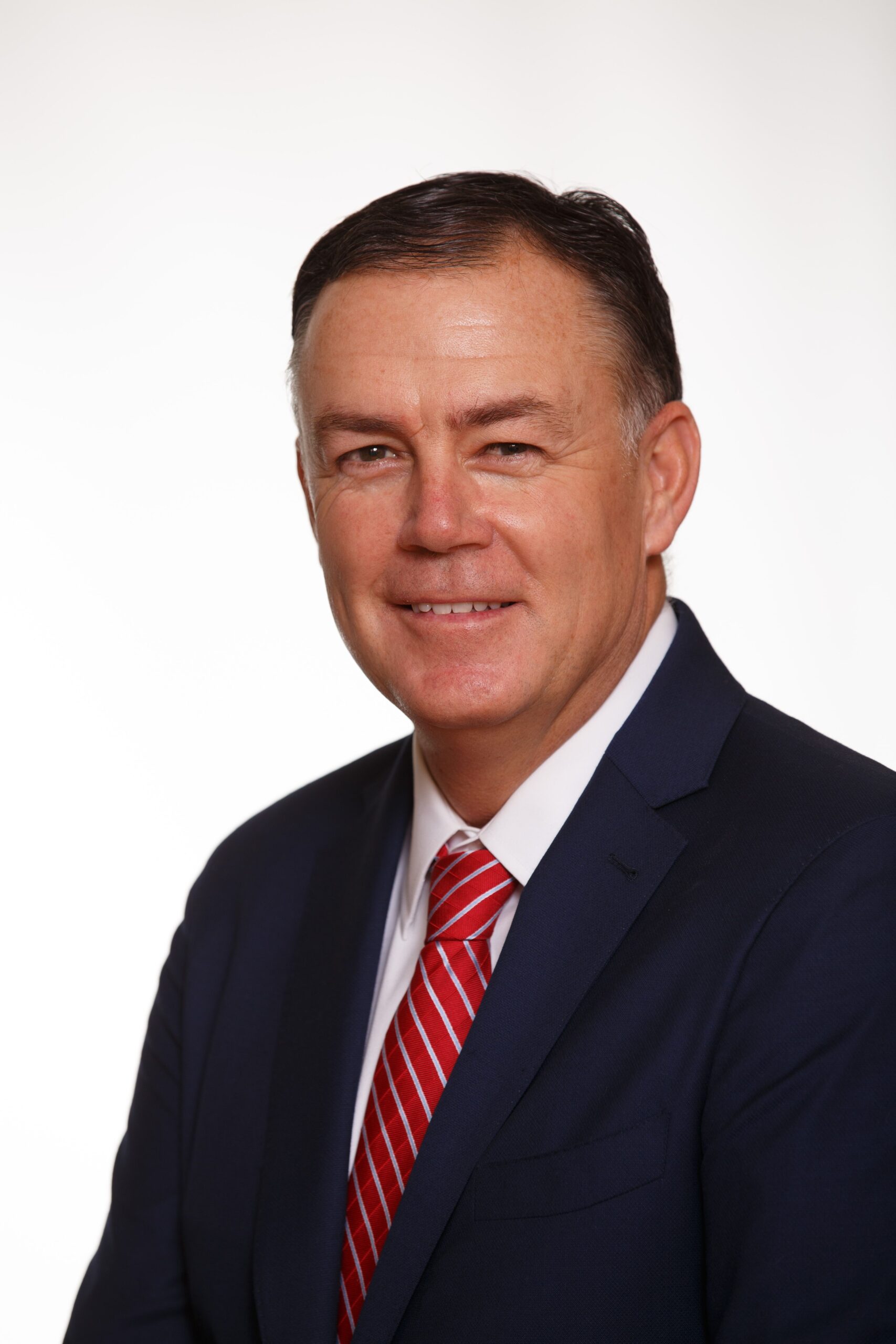 Tim Frazier is a Ball State University graduate, and the PGA Head Professional, a role he's had for 23 years. The PGA Quarter Century Member has several Indiana PGA Section awards under his belt, including the Section's Teacher of the Year honor in 2005 and Golf Professional of the Year in 2016. He's also a Past-President of the Indiana PGA Section. Sycamore Hills Golf Club is also a 2020 GRAA Top 50 Private facility.

Frazier has two full-time assistant professionals on staff. "We do all the club fitting and teaching," Frazier commented. One of Frazier's assistants is a PGA Member and the other is an PGA Associate, going through the educational process required to attain full membership.
Of his awards and accolades, Frazier is most proud of his 2019 Indiana PGA Section Bill Strausbaugh Award. "I care about my people and I care about them achieving their goals," Frazier stated. "In fact, my goal is for them to realize their goals as soon as possible and become a PGA Head Professional. They're usually here about four years, before going out and getting their own shop and a staff of their own to manage."
Frazier was on the PGA's National Junior Golf Committee when PGA Jr. League was introduced, and was a member of the PGA's National Instruction Committee when the decision was made to move the PGA Teaching and Coaching Summit to Orlando to coincide with the PGA Merchandise Show each January. He was also a member of the PGA's National Membership Committee when the policy regarding PGA-recognized facilities changed, a move that gave PGA members more freedom in where they taught and utilized the innovative technology that aids in helping students play better golf.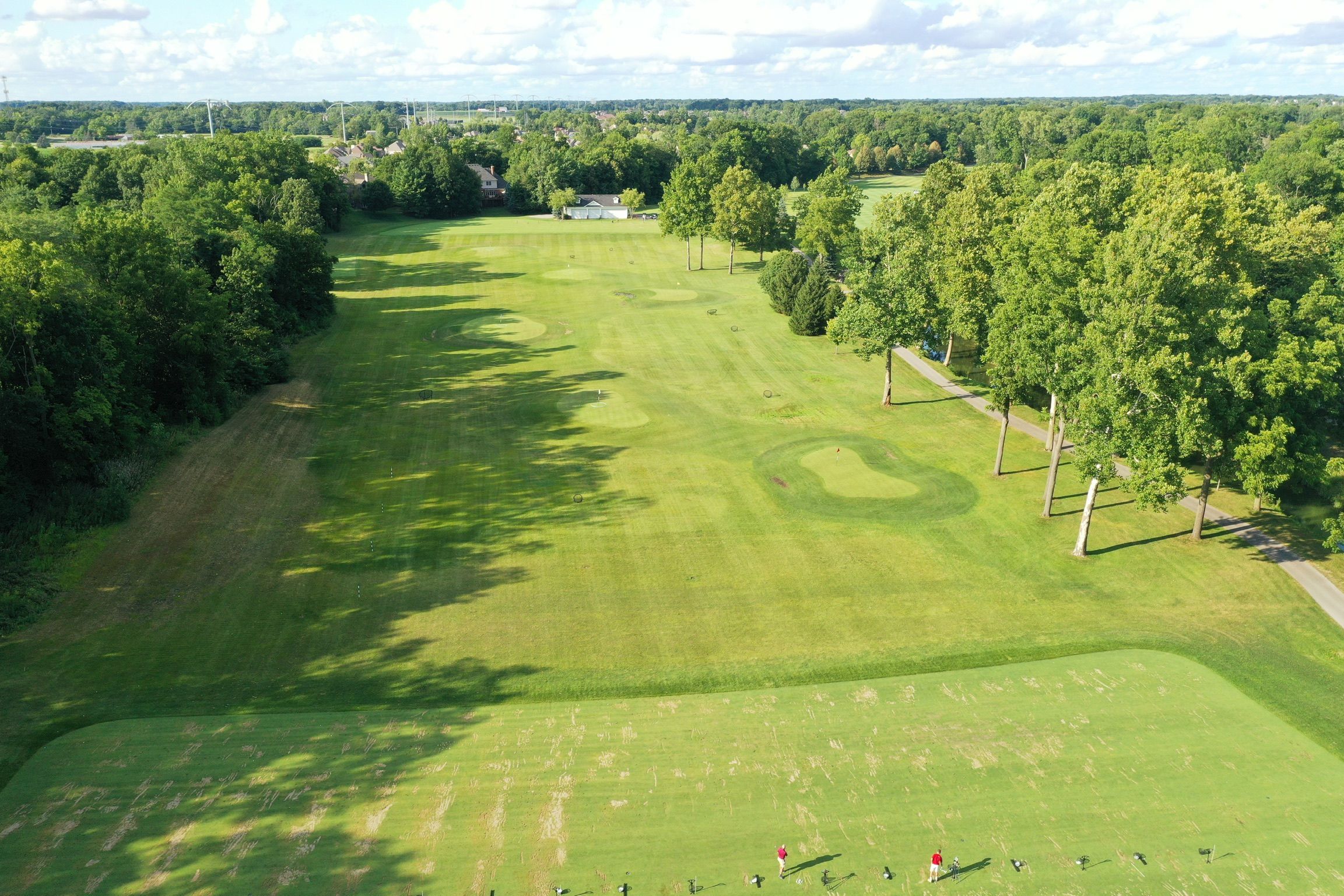 As a facility, Sycamore Hills Golf Club has a double-sided practice range with two very large bent grass tees on the south end. "We set up twelve stations every day that consist of a bag stand, dividers, alignment sticks and FLAGD Golf devices," Frazier detailed. FLAGD Golf is a GPS-enabled magnetic device that affixes to the metal dividers at each hitting station. Each morning, the club's outside operations team reprograms the distances to the range's colored flag targets. "All of our target greens are flagged, so every station tells you exactly how far it is to each target green," Frazier added.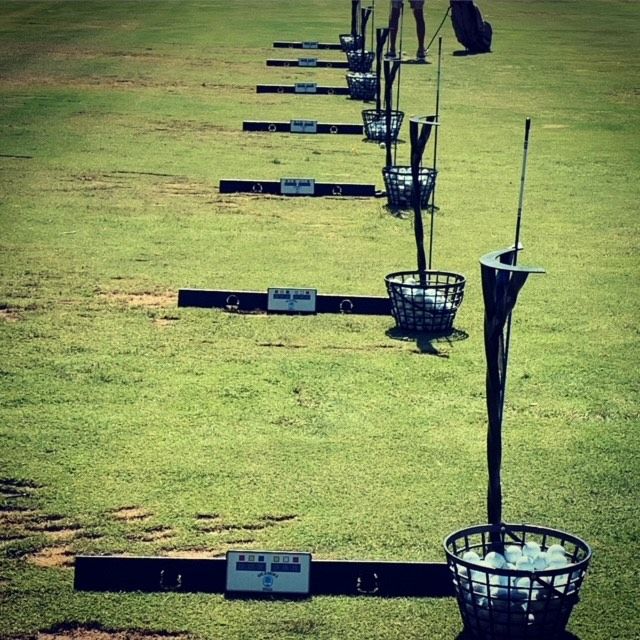 On the body of the range are those target greens with different colored flags, and on each green lies a six-foot circle that give members even more precise targets for their practice. Frazier says they have an array of hitting nets strewn about on the range – different sized nets at a variety of distances to ensure a productive practice session and some pretty fun competitions among friends and family members. Smaller nets are set at pitching distances, while the larger ones are strategically placed to provide targets at distances between the green yardages. Additional poles are set up between 40 and 70 yards from the tees. The north end has a similar setup, with eight stations set up each day. Both ends of the range have equally impressive short game areas, with bunkers, rough and shot allowances up to 50 or 60 yards.
In 2001, a teaching studio was built on the range after the club's owner returned from a Butch Harmon clinic at Rio Secco Golf Club in Henderson, Nevada. Frazier was tasked with implementing a similar academy building at Sycamore Hills to what Harmon had in Nevada. He networked throughout the industry and even visited the facility at Rio Secco to best figure out what would be needed, ensuring he did his due diligence before that first shovel went into the ground in Fort Wayne.


The result was a 2,500 square-foot building with a large bay that allows up to three members to hit side by side, a private bay next to that and a teaching bay, as well. The private and teaching bays sport TrackMan technology. They roll the doors open and balls are hit right onto the range. During the winter, heating units keep the bays warm, still allowing for full ball flight to be seen. There is a putting surface on the floor of the space that supports putts up to 40 feet in length and also allows members to work on their short game.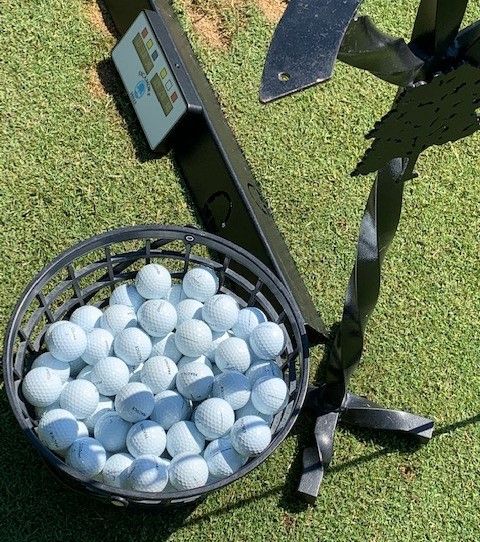 The club doesn't have a full fitness center, but Frazier did highlight a few fitness tools housed in their teaching facility, like a stretching cage and foam rollers for members to use to get loose before a lesson, practice or warm up session. "I have maintained a relationship with a TPI-certified physical therapist and athletic trainer in our area," Frazier said. "Whenever we have members or students who are interested in taking on that level of training, we refer them to this individual."
In regard to programming, the Sycamore Hills Golf Academy has a thriving junior program, with upwards of 80 juniors going through various classes, clinics and objectives. Young juniors start in the club's junior camps, and advance to the Operation 36 program that is instrumental in developing their on-course skills. In fact, Frazier says that their juniors improve so quickly and attain such skills that they warrant more individualized instruction over the traditional group programming.


For adults, Frazier has been long been a proponent of the Get Golf Ready initiative that offers five group instruction sessions at very affordable rates. More recently, however, he has shifted his adult students to the Operation 36 curriculum for many of the same benefits that junior golfers have been reaping since the program's inception. In fact, Frazier recently hosted a Sip and Chip social event utilizing the Operation 36 concept of starting students 25 yards from the green. This affair offered a food and/or beverage item at each hole to add to the fun and social occasion.
The award-winning Sycamore Hills golf shop has a variety of options for the members. Frazier touts their proven golf apparel lines, and highlights the recent addition of lifestyle brands and leisure items that members can wear at the club and away from it, as well.
The shop has four core brands per season and Frazier brings in new merchandise for Spring/Summer, Summer/Fall and as a precursor to the holiday season. Lines that underperform are re-evaluated, and may be replaced with new labels to present some fresh, new products.
Members have an opportunity to participate in a prepurchase credit program that enables them to buy in between March 15 and April 15, resulting in 20 percent off soft goods, five percent off hard goods and an additional percentage off sale items (apparel and outerwear) when utilizing those funds throughout the year. They can prepurchase any amount of credit that they think they'll use, driving sales year-round. Credit must be exhausted by November 15, at which point Frazier and his team implement their wine and shopping promotion to kick off the holiday season. The golf shop is open year-round, selling ski caps, pullovers and outerwear during the January and February months. Once March rolls around, they start welcoming the new product that will line the golf shop's shelves for the upcoming season.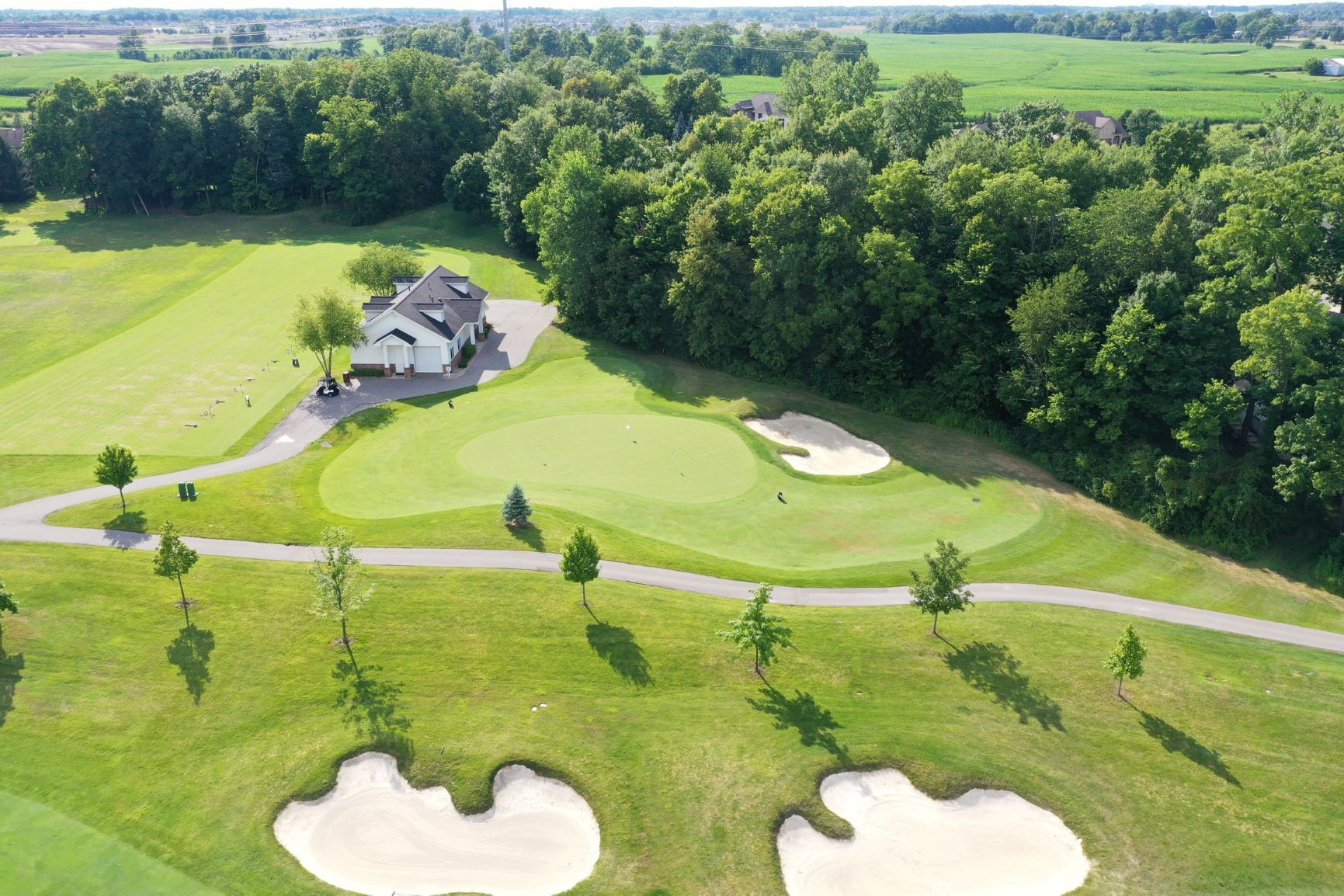 Sycamore Hills is not a large golf club, but after more than two decades as PGA Head Professional, Tim Frazier has put many great amenities, services and opportunities in place that serve the members well. With PGA accolades on his wall and the club being recognized as a Golf Range Association of America Top 50 Private Facility, the members enjoy their home away from home at a club that continues to move the needle on service and innovation.
For more information on Sycamore Hills Golf Club, log on to https://www.sycamorehillsgolfclub.com.