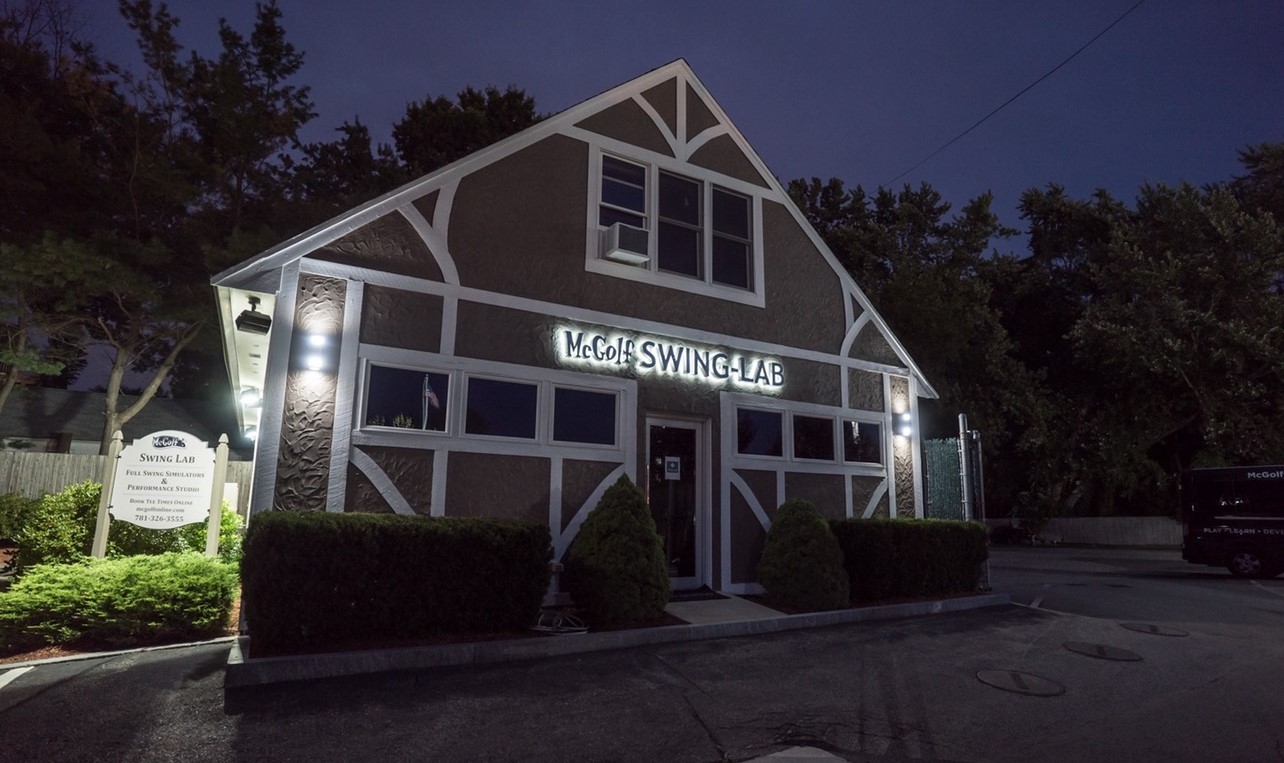 By Vinnie Manginelli, PGA
The story of how PGA Professional Eric McInerney became the owner of McGolf Driving Range, a facility previous owned and named by McInerney's father Bill Sr., is one that demonstrates the importance of relationships, not only in golf, but in business and in life.
McGolf Driving Range, a GRAA Top 50 Stand Alone Facility, was purchased by Bill McInerney Sr. and his wife, Marion in 1980. Upon taking over the facility, McInerney Sr., a former mini-tour player who spent time on the Asian Tour as well, changed its name to Bill McInerney's Driving Range. It was later recommended that he give it a name that was easier to remember, a single word perhaps – and after penning some ideas, he came up with McGolf. In addition to co-owning the range with Bill for many years, Marion also wrote her own history in golf, having won several championships, including the 1992 U.S. Women's Mid-Amateur.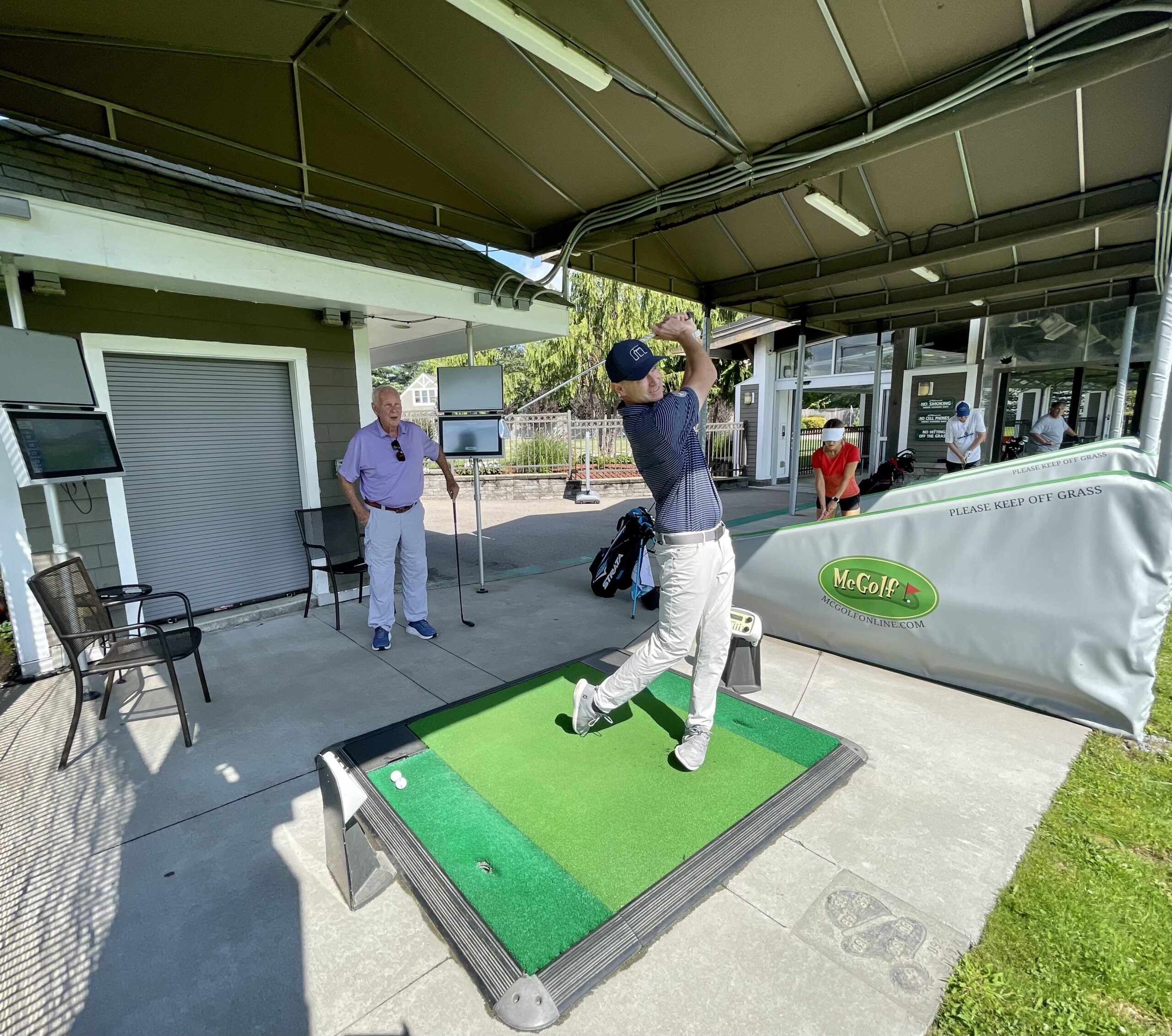 Eric's rise to ownership came more than three decades later, when he secured an investor and business partner who was actually the father of two young junior golfers who Eric had been teaching. Another one of McInerney's students would serve as his accountant and aided in the buying process, a powerful demonstration of the effectiveness of relationships. McInerney Sr. had sold the business in 2014, only to see the facility back on the market less than a year later. This is when his son Eric, and his wife, took the leap into golf range ownership.
Today, McGolf Driving Range is a full-service practice facility with 65 hitting bays equipped with Power Tee capabilities – 20 of these stations are covered and heated for play during inclement weather. The range also sports Toptracer Range technology, enabling golfers to derive a plethora of data and feedback from each and every shot they hit. They can also play an array of courses and compete with friends in special contests and full rounds of golf, all with the use of the Toptracer app.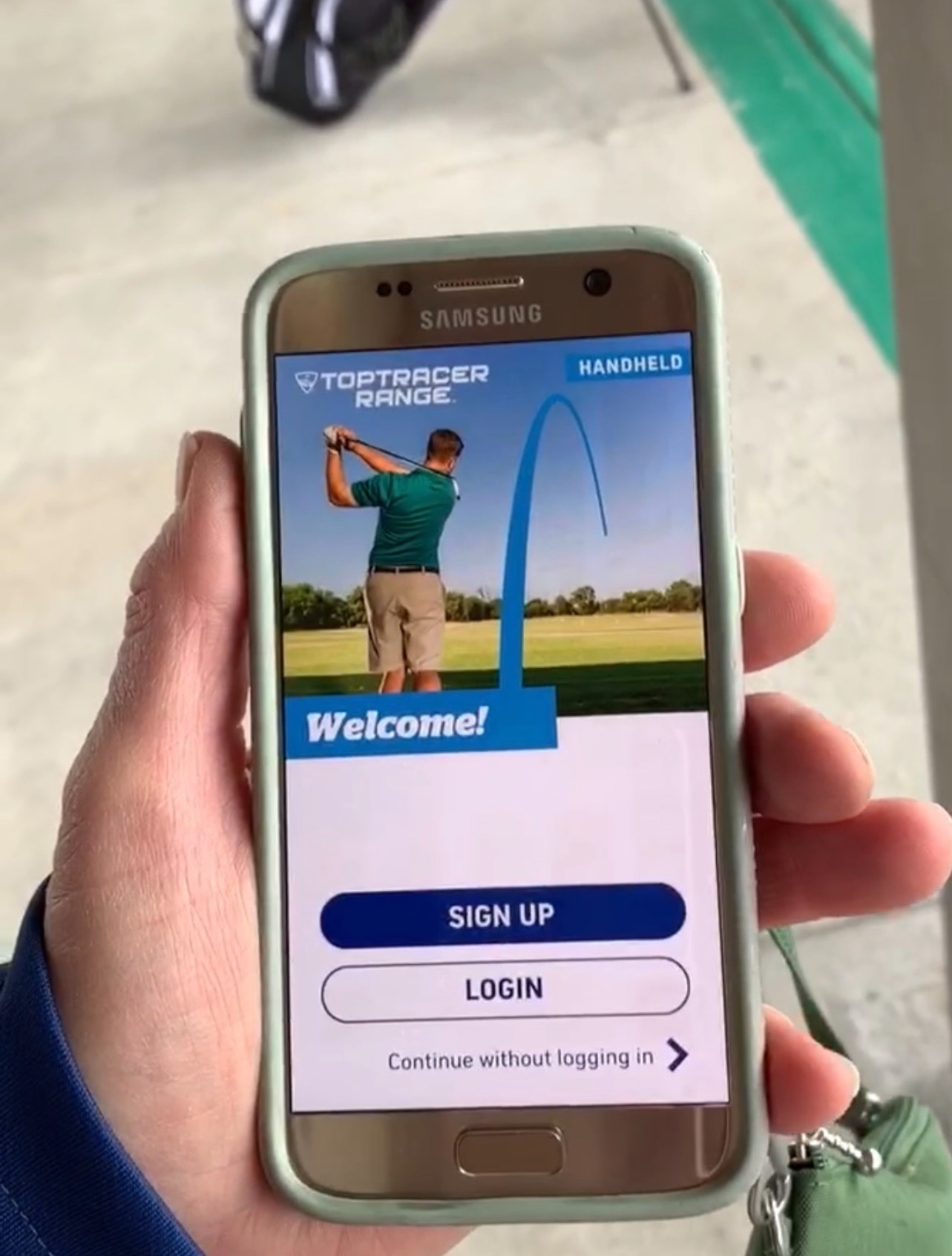 Understanding that improving one's short game can often be a catalyst to lower scores, McGolf has a large natural grass putting green with greenside bunker and ample room for chipping and pitching practice. This members-only amenity serves as a vehicle to developing a dedicated clientele while providing for consistent revenue. The exclusivity of the area enables McInerney and his team to provide pristine conditions and promote an exceptional practice experience.
Also available at McGolf is a Swing Lab with two Full Swing golf simulators. This indoor feature allows McInerney to offer additional playing and learning opportunities during those cold New England winters and provides options for leagues, parties and special corporate events. With snacks, sandwiches, salads and soft drinks available, families and friends can come out to McGolf Driving Range and enjoy the camaraderie of others while experiencing today's top golf simulator technology. McInerney actually had previous experience teaching with golf simulators. "I used to give lessons in a barn behind my house and it was booked all winter long," McInerney stated. "A lot of people who I taught at McGolf during the season set up winter development programs and would take lessons with me and utilize the Foresight Sports simulator for practice."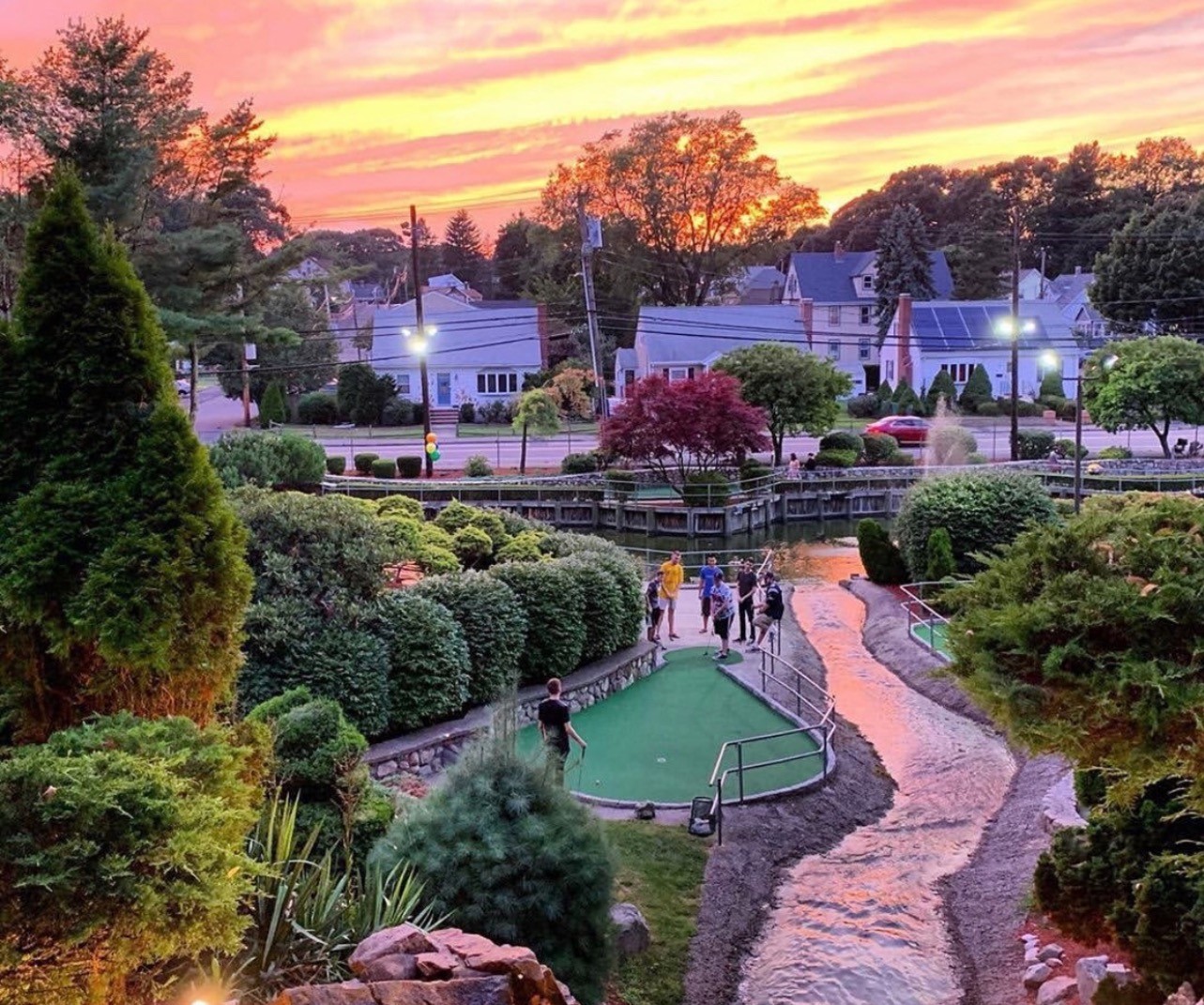 Speaking of "foresight", back in 1986, McInerney Sr. built an 18-hole miniature golf course that many in his circle thought might never be profitable. All these years later, McGolf Mini-Putt accounts for more than a third of the facility's revenue and validates the vision that the McInerney patriarch had in sustaining business success for more than 30 years. It's that DNA that has played a role in Eric's award-winning efforts at McGolf. Not only is the facility a multi-year winner through the Golf Range Association of America, but Eric is a perennial GRAA Growth of the Game Teaching Professional, now with elite member status.
Finally, you'd be hard-pressed to find a period in the past half century when playing better golf wasn't at the forefront of life in the McInerney household. With dad playing the mini-tours and going overseas, and Eric and his brother, Bill Jr. having taught at the original iteration of Bill Sr.'s McGolf, the facility offers private lessons with Eric, his dad or two additional professional golf instructors, Andy Morse, a former Nationwide Tour veteran and 2001 Weymouth, Massachusetts Golf Hall of Fame inductee, and Susan Morse, a David Leadbetter Academy-educated teacher who specializes in teaching women and juniors. They also offers summer camps that host almost 300 junior golfers each year and weekly group lessons that engage young golfers year-round.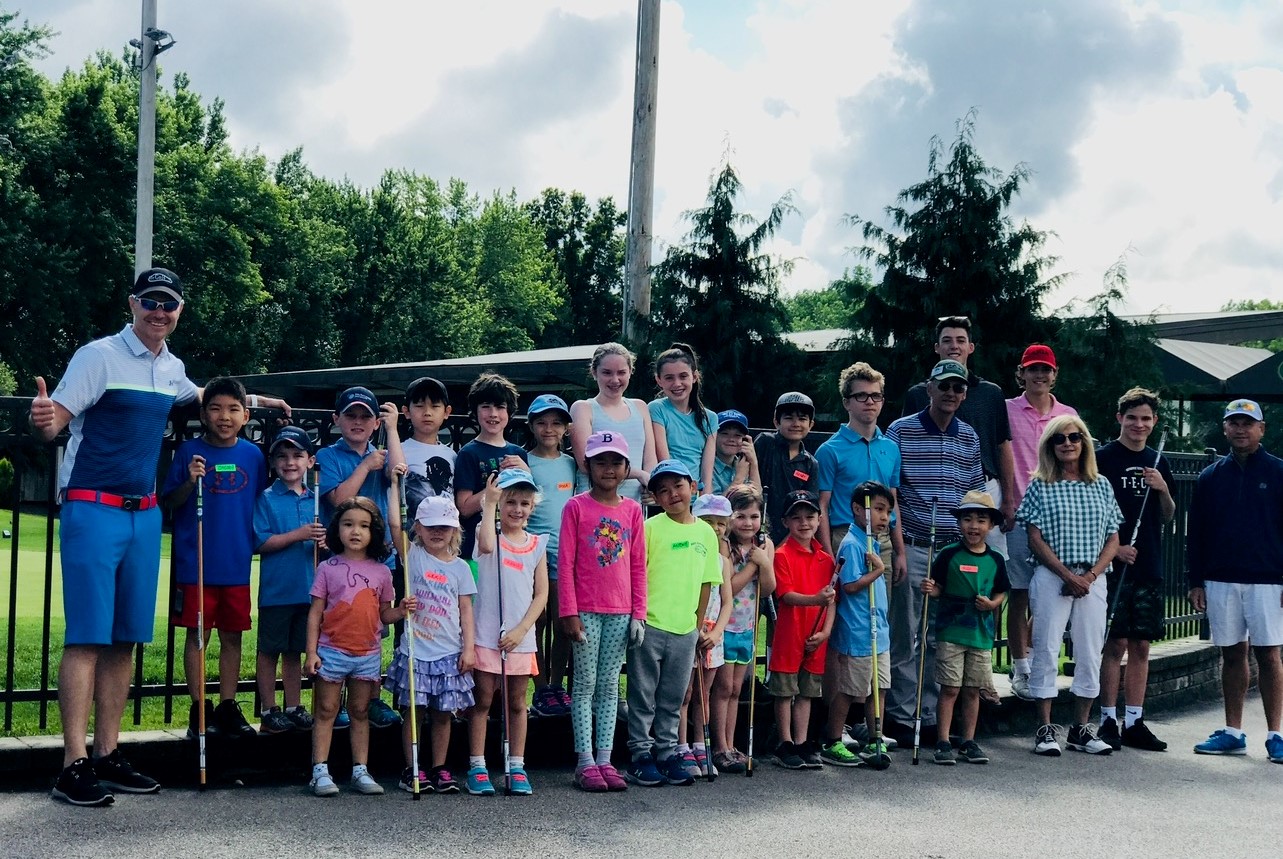 The facility was closed for two months amid the start of the pandemic in 2020 and has since flourished, like so many have in golf over the past two years. Revenues for the already-successful business are up and McInerney is proud of the investment he's made for his kids. He looks forward to them growing up around the game of golf, just as he did.
Today, McInerney runs the business with his wife, Min Young, who oversees inside operations, including the Café & Creamery. Theirs is a very inspiring story of golf and family, with Eric and his wife having met while working right there at the range. Who would have thought they'd own it together someday?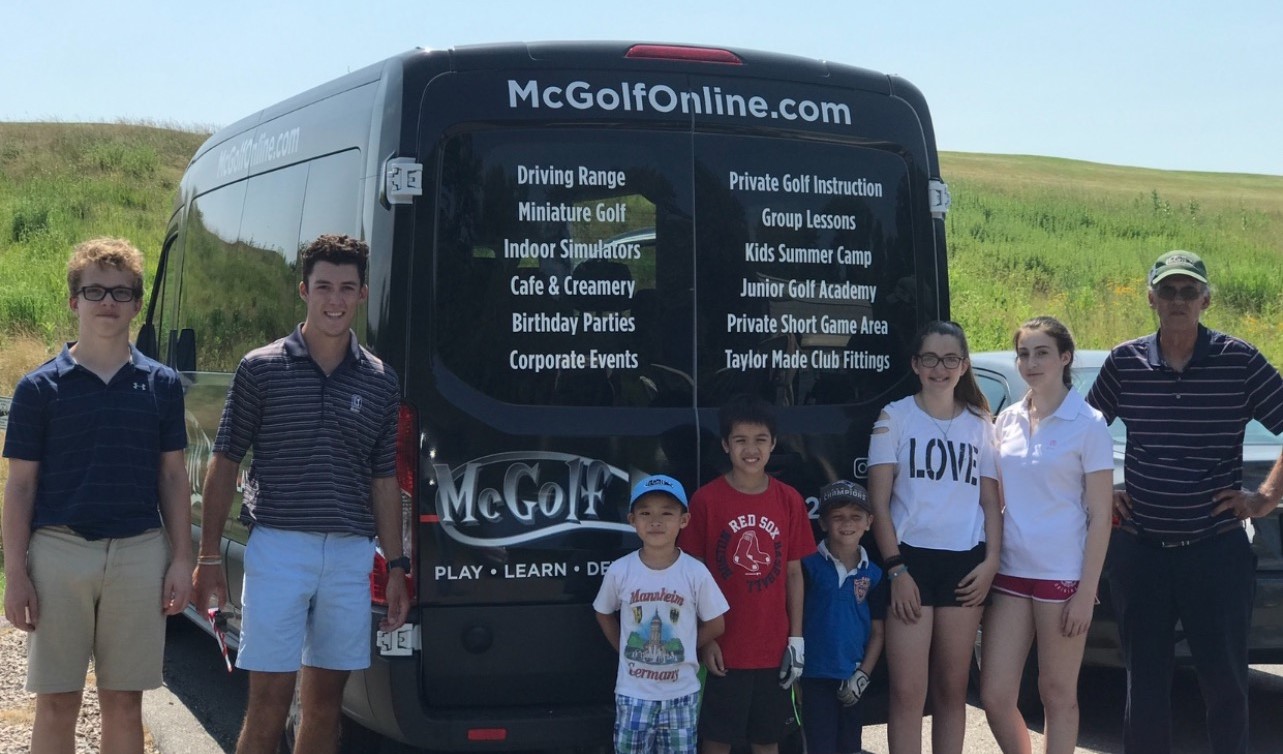 The logo is fantastic and the clientele is dedicated. But McGolf is more than just a driving range or golf practice facility. It's a family tradition – an institution. It's the story of generations of deep love for a game that has given back to so many fathers and sons and families all over the country.
For more information on McGolf Driving Range, log on to https://www.mcgolfonline.com/.
Also, check out @themcgolf on Instagram.