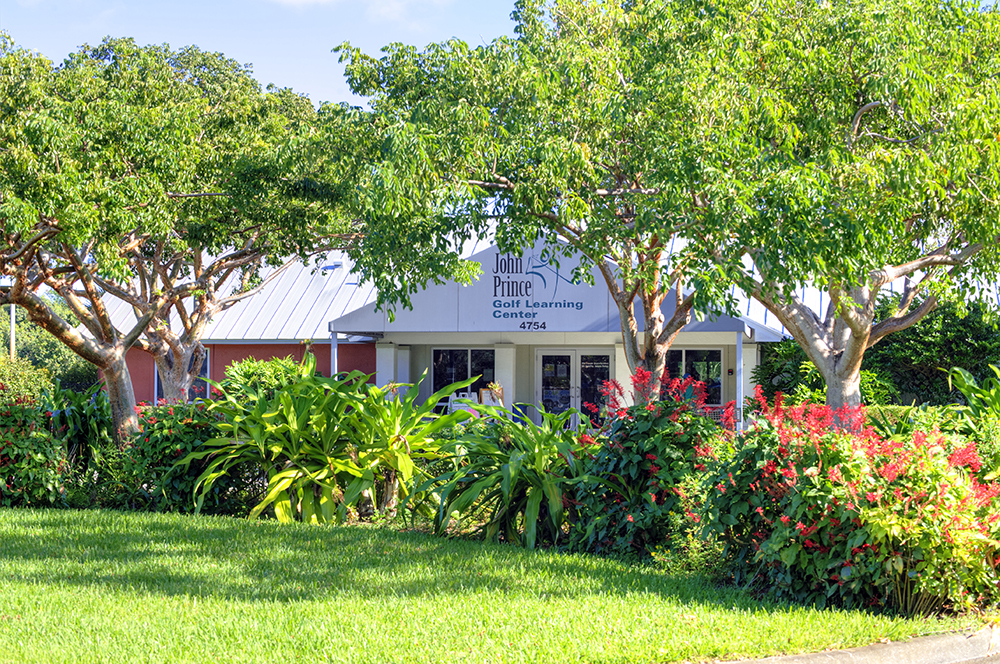 By Vinnie Manginelli, PGA
The John Prince Golf Learning Center is a 2020 GRAA Top 50 Stand Alone Facility, an award it has earned several times before. The facility is named in honor of the former Palm Beach County Commissioner, a veteran of World Wars I and II. Prince, a native New Yorker, was instrumental in the development of the county's parks and recreation system in the 1930s and 1940s.
I recently spoke with Eric Rein, the golf operations supervisor for Palm Beach County Golf, about the award-winning golf practice facility. Rein oversees five golf facilities that are operated by Palm Beach County – each one has its own onsite general manager. Geoff Fischer is at John Prince, the lone stand-alone range of the five county-run facilities. The other four – Park Ridge Golf Course, Okeeheelee Golf Course, Osprey Point Golf Course and Southwinds Golf Course – are all 2020 GRAA Top 50 Public Facilities.
The range at John Prince offers 62 grass tees open from Thursday to Saturday, and 50 mat hitting stations open from Sunday to Wednesday. With a lighted tee line, the range is open until 9:00 each night.
With 16,000 square feet of practice putting and chipping greens, John Prince's clientele can hone those vital short game and bunker skills, as well as work on their full swing on the range. Rein says their customers are a great mix of families, college students, juniors, beginners, long-time golfers and seasoned high school, college and mini tour players working on their dreams.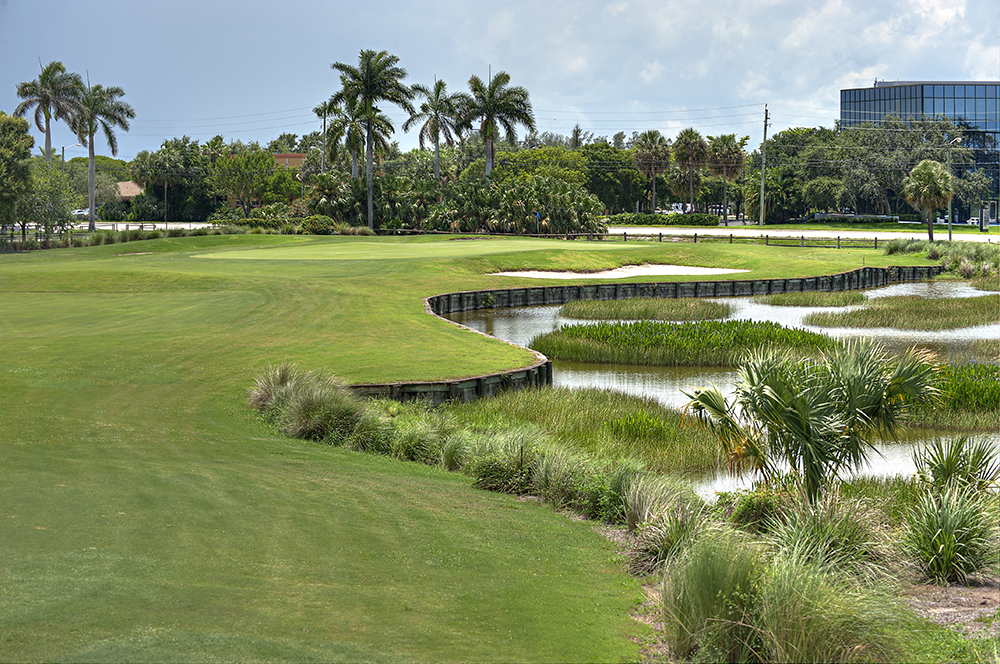 One of the innovative additions implemented by Palm Beach County when they took over the property in 2006 is a three-hole practice course. With two cups cut into each green and four teeing grounds from which to hit, golfers enjoy diversity in the three-hole loop that makes going around two or three times worth the price. With three-hole, six-hole and unlimited play options, golfers can get a quick practice session in after work, or an extensive workout on their day off. Range buckets come in 50-, 75- and 100-ball options and clubs are available for rental – from a single club to a half-set rental for the course. At $5 for the latter, you can't beat the value!

The PGA (Associate) Head Professional is Martin Paluch. He manages a teaching staff of Nancy Stuart, an LPGA Master Professional and Director of Instruction, Victor Novoa, a Class A member of the PGA of Argentina and the facility's Director of Golf and Dan Obremski, a highly-skilled former mini-tour player who teaches many of the facility's top players and students.
They offer summer camps, winter and spring break camps, PGA Jr. League and First Tee programming for juniors. Junior participation continues to increase with frequent group sessions available for just $15. They cover all aspects of the game and serve as a feeder system to the menu of junior programming options already mentioned.
More than a decade since its introduction by the PGA of America, the Get Golf Ready program continues to attract beginner golfers, men and women, at its unbeatable rate of $99 for five weekly sessions. They also offer one-off clinics six days per week for golfers of all skill levels, covering an array of vital golf topics. With eight covered hitting stations, the team at John Prince Golf Learning Center welcomes golfers who won't let a Florida rain shower halt their practice, as well as students seeking private instruction on their schedule, not Mother Nature's.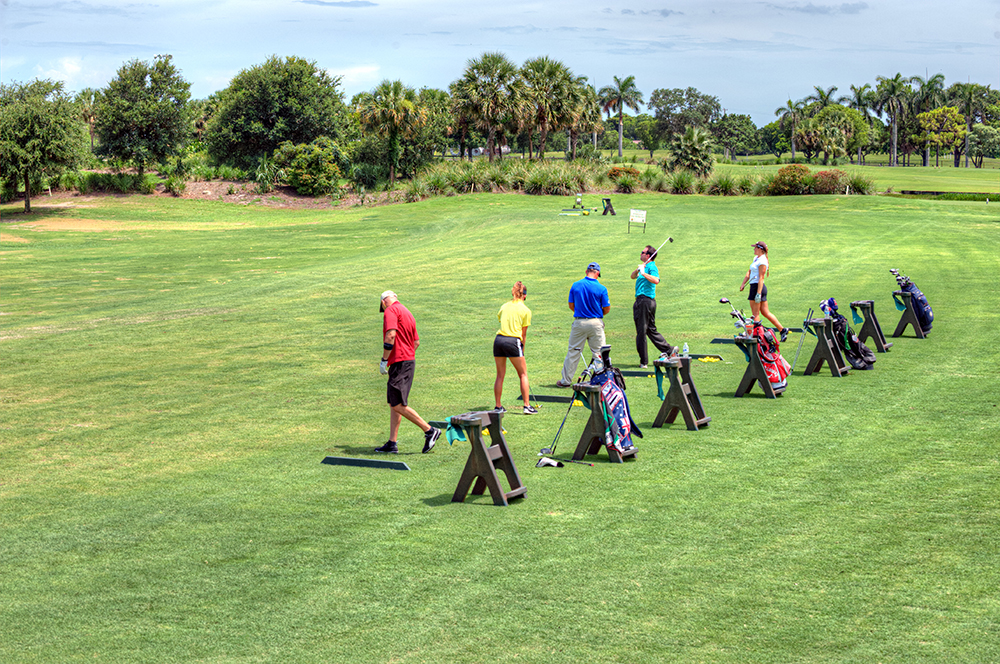 In their efforts to grow the game and provide an amazing deal for their customers, they offer "All You Can Practice Days" from Sunday to Wednesday. For just $18 per person per day, golfers have unlimited access to the range, short game and putting areas and the three-hole practice course. "You can come out at 8:00 when we open, get a ticket and hit a few balls if you want to. They can go to work or step out for lunch and come back later in the day with receipt in hand and enjoy a more-extensive practice session or fun with family and friends," Rein commented.
In these busy days of new golfers and ever-increasing rounds, golf professionals and golf course operators are considering the best ways to retain these new individuals. Consensus across the industry says that helping them play better golf, providing opportunities for on-course play, and highlighting the health, wellness, social and fun aspects of the game, are the keys to golfer retention. The team at Palm Beach County Golf is checking all the boxes with their extensive player development programming, three-hole practice course at John Prince, cost-effective playing opportunities at their four courses through a Frequent Player Card and special events and fitting/demo days throughout the year.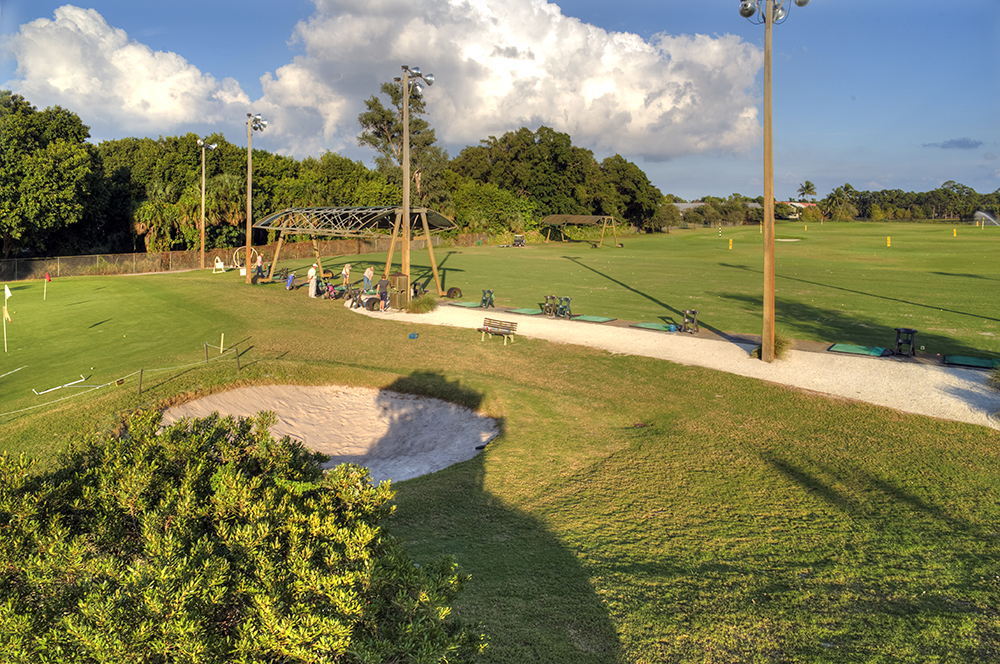 As one of two Titleist premier fitting locations in the county, clubfitting is an important component of the operation at John Prince Golf Learning Center. They've been a Ping Fitter of the Year and a Mizuno Top Fitter, as well. "We do everything under the sun with fitting," says head professional, Martin Paluch. "We do full club repair onsite and full fitting with FlightScope, as well as same day regripping," he added.
The golf shop has plenty of soft goods, apparel, shoes and accessories to choose from. They also have an immense selection of used clubs to engage the many beginner golfers who walk through their doors with cost-effective alternatives to expensive new clubs.
There's no food and beverage onsite at John Prince, but Rein and Paluch tout a local Wings Plus to their customers whose hunger may be hindering their progress on the range. They have brought in food trucks for special events and offer cold liquid refreshments and snacks out of the golf shop.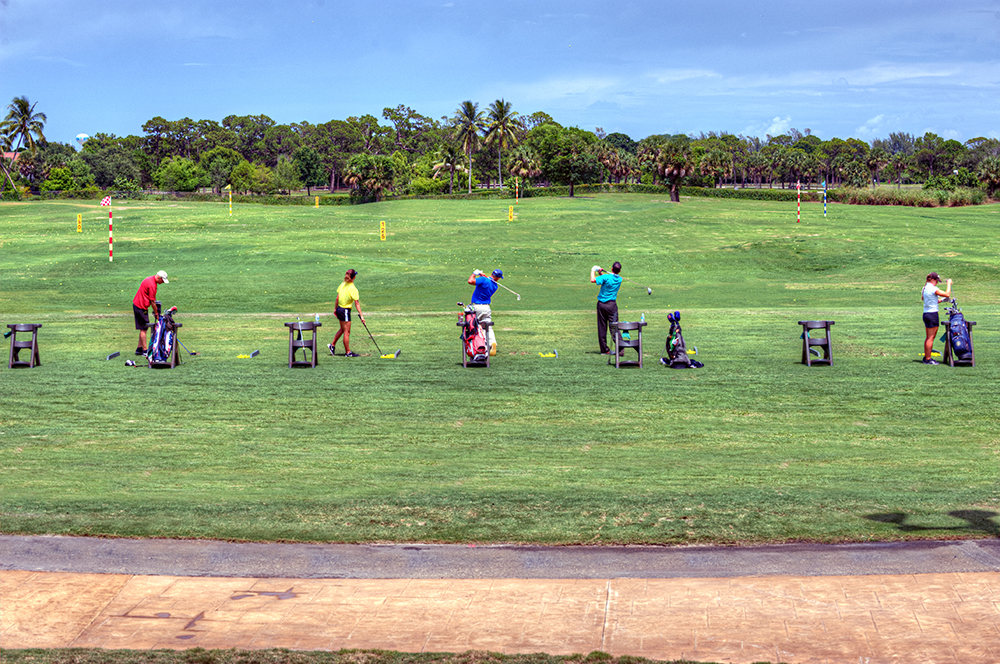 The facility hosts demo and fitting days, PGA HOPE clinics for local veterans, corporate events and they introduce the game to kids from the local Boys & Girls Club. It's a well-rounded golf facility that any community would be lucky to have. The amenities are top notch and the experience is second to none. But it's the team behind the scenes, as well as the professionals who engage customers and students every day that make John Prince Golf Learning Center a destination practice facility for golfers across Palm Beach County, as well as neighboring counties. It truly lives up to its name as a "Learning Center" and is so much more, and would have made its namesake proud.
For more information on the John Prince Golf Learning Center, log on to https://www.pbcjohnprincegolf.com/