By Vinnie Manginelli, PGA
Look at the Golf Range Association of America (GRAA) website under the awards tab and you'll see they date back to 2012. Georgia Golf Center, in Roswell, Georgia, has claimed a Top 50 spot in the Stand-Alone Facility category each and every year. PGA Professionals Danny Elkins and Chris Asbell are the long-time owners of the facility that they purchased in 1994 after having worked together at another range.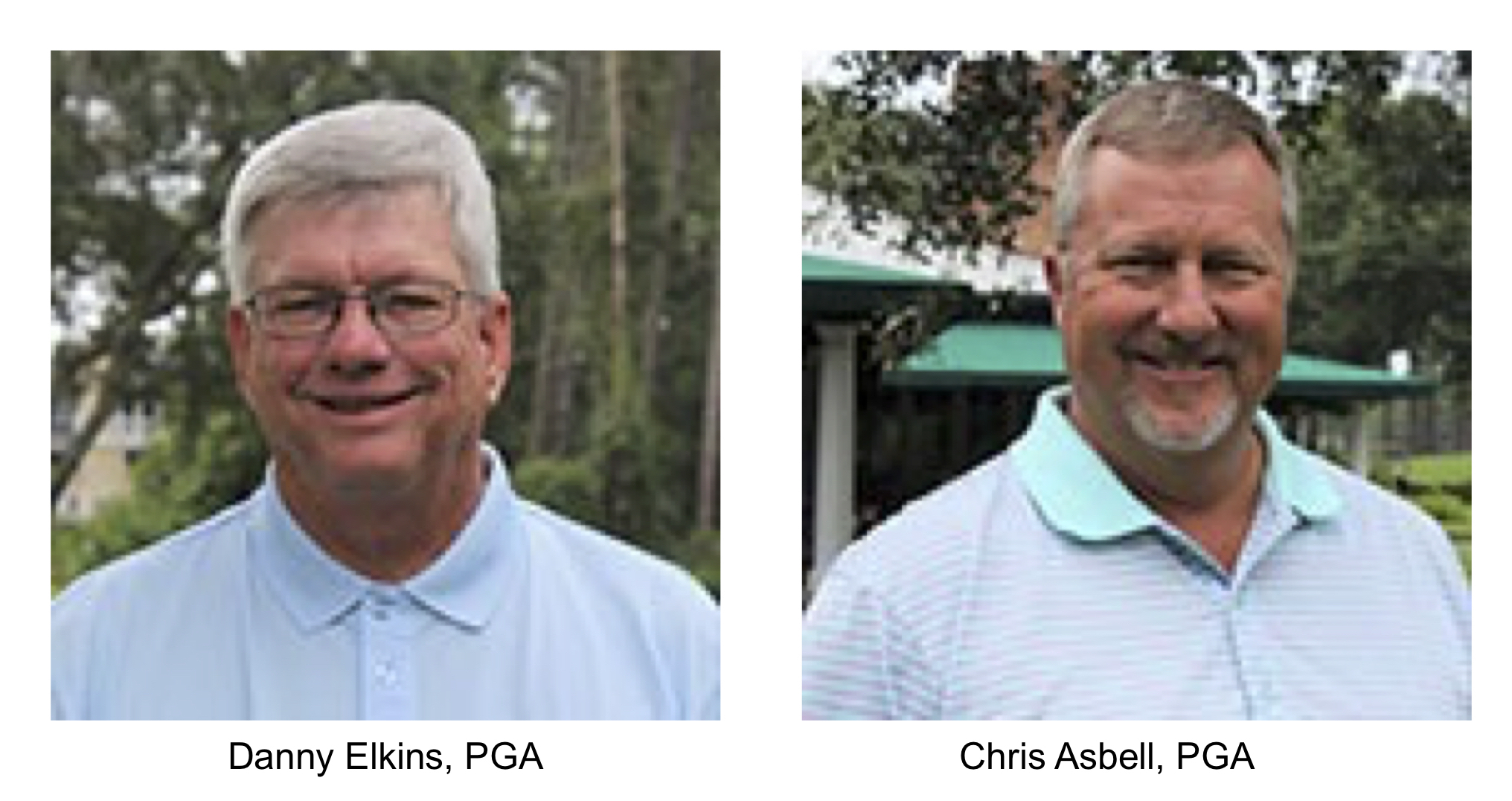 Elkins is a former Georgia PGA Section Teacher of the Year, Golf Professional of the Year and Bill Strausbaugh Award winner, as well as a Past President of the Section. He also has a few GRAA Growth of the Game Teaching Professional Awards under his belt. "I am a teacher. I happen to own the facility with Chris for the past 28 years, but teaching and coaching is my passion," Elkins declared. "I've been teaching for 40 years and am heading towards retirement. In fact, 2021 was the first year in four decades of teaching that I didn't teach six days a week."

Asbell, a former Georgia PGA Section Teacher of the Year and Quarter Century PGA Member, teaches and custom fits clients five days per week, as well as handling the business responsibilities. "I assume the majority of the general manager duties," Asbell indicated.
The story behind the formation of this partnership and purchase of the range is an interesting one. Elkins and Asbell were teaching at a range in their area of Georgia when they parted ways with the owners over some "differences of opinion" regarding how the facility was being run. Believing that they could do it better, they decided to put their money where their mouth was.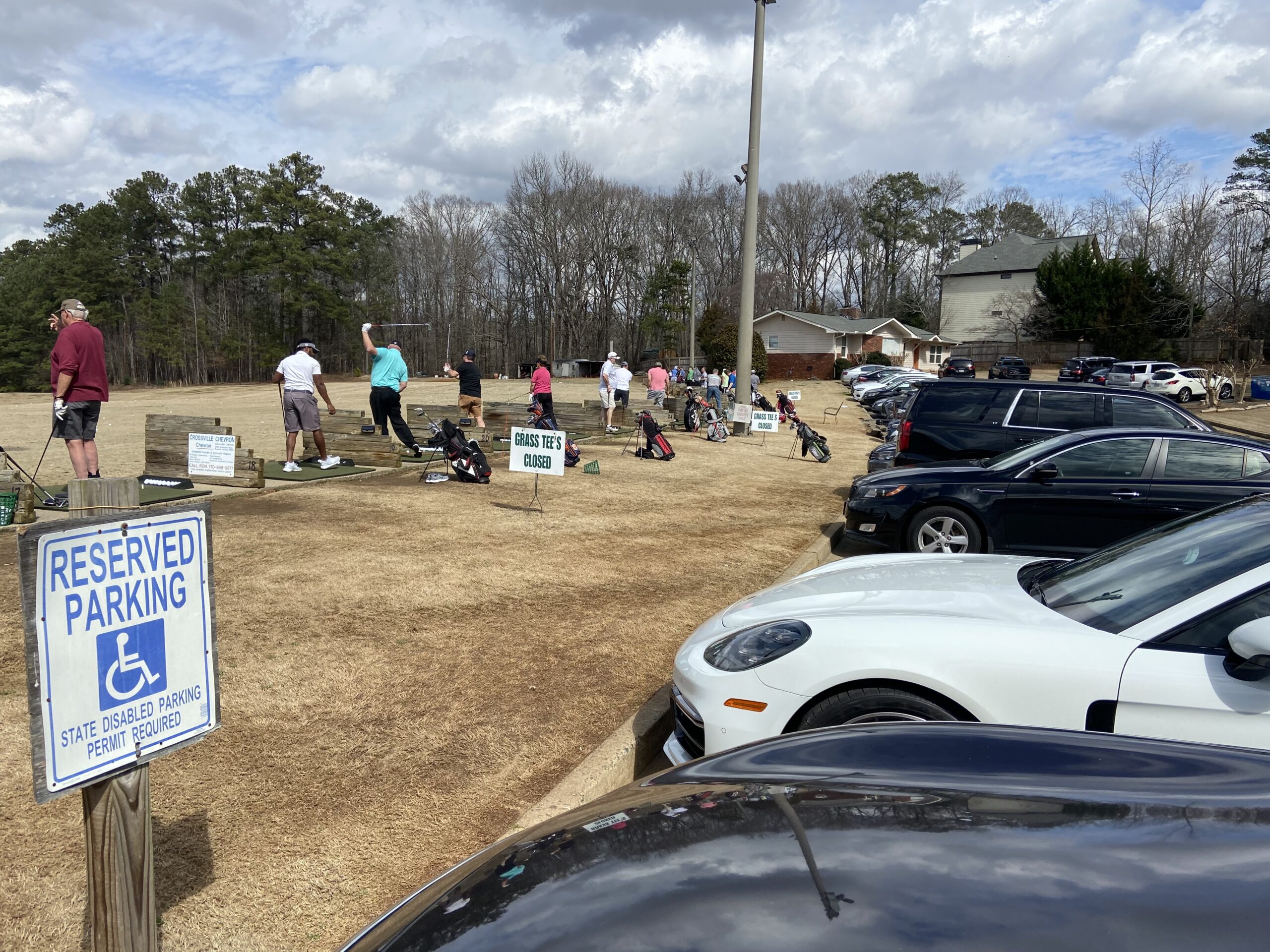 With $12,000 that they could "scrape together," Elkins and Asbell found a local range for sale just about five miles from their previous facility. "When the owner said he wanted $1.6 million, we looked at our $12,000 and took a shot. We offered him $7,000 per month for 20 years, and he said 'okay,'" Elkins stated. "We paid him $7,000 of our $12,000 on December 1, 1994 and we were picking balls in the snow the next day. We took an incredible risk, and we're still here 28 years later."
Elkins says it was hard to survive early on, but he's proud of the many accomplishments they've had over all those years. Volume increased as the once-desolate area became more populated through the decades, and COVID did what it did to virtually every golf facility, boosted play incredibly.
Today, the Georgia Golf Center has five teachers, including PGA Master Professional Dean Alexander and former Top 100 Instructor, PGA Professional Charlie King. Recently added, John Provost, PGA rounds out the instruction team.

Acknowledging that there are some very capable and worthy non-PGA-certified instructors in the industry, Elkins and Asbell have made it a point to hire PGA Professionals to serve their dedicated customer base. After all, Elkins has always been an active PGA Member, still playing in a lot of events and serving at the committee level for the Georgia PGA Section, after having served as the Section's President years ago.
The Georgia Golf Center professionals conduct many custom fittings and sell a lot of clubs. "We are long-time adopters of technology for our lessons and custom fitting sessions, going back to the late-1980s," Elkins admitted. "We've always been ahead of that curve."
"Because customer demand for custom fittings has been so brisk, I am now fitting 80 percent of the time and teaching the other 20 percent – those percentages were flipped just five years ago," Asbell declared. He also stated that this statistic does not indicate a reduction in lessons, but a massive increase in fittings and new club sales. With the influx of new golfers during the pandemic, Elkins and Asbell had to add to their teaching and fitting staff, bringing on two of the other three PGA Professionals since last August.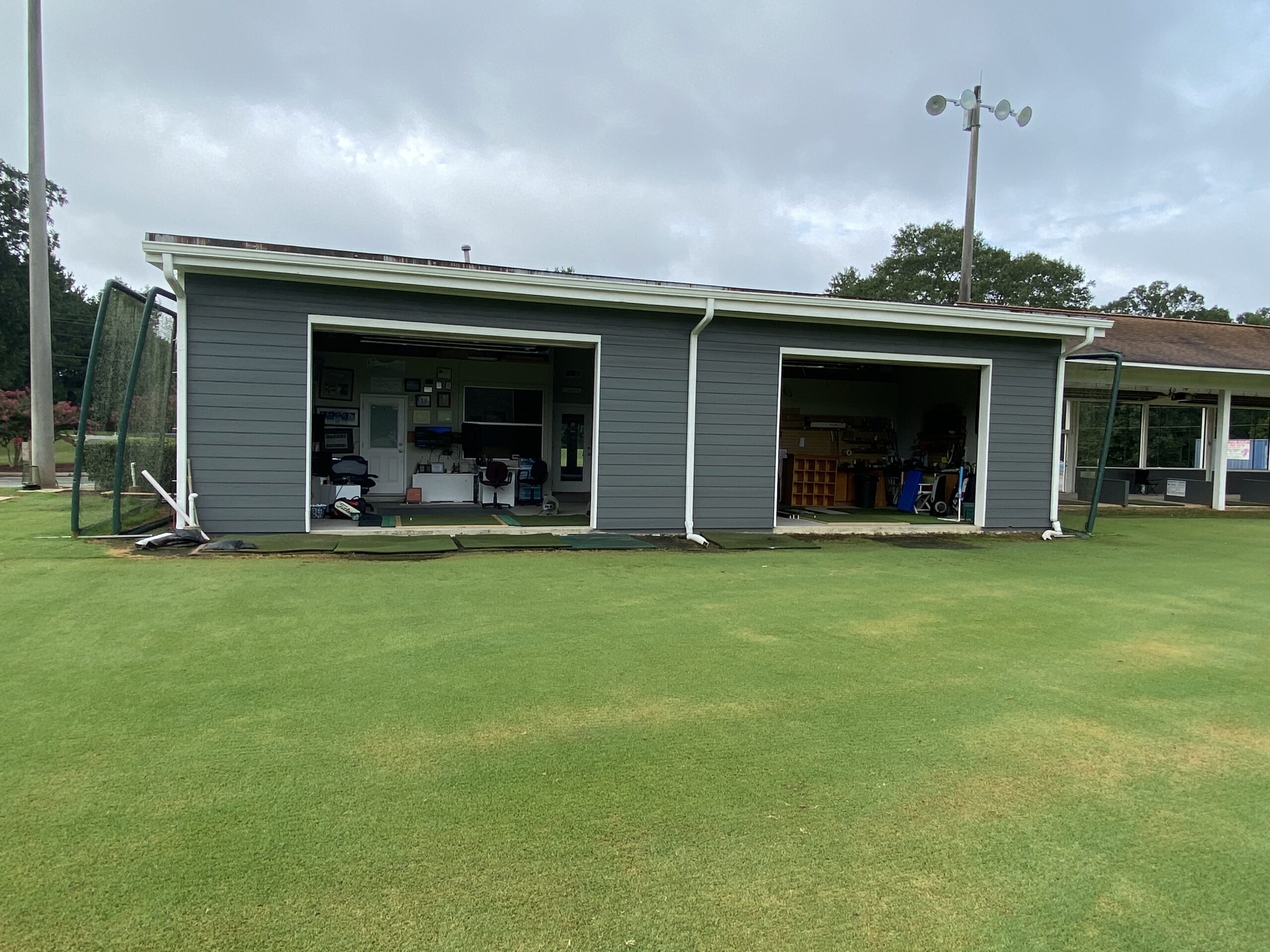 Asbell says hard goods sales are at all-time high with virtual no inventory at all. Everything they sell is from a custom fitting and special order. These individuals include existing students, range patrons and even golfers from other clubs who've heard about the reputation of the Georgia Golf Center team.
The facilities at Georgia Golf Center lend a lot to the success of the business. There are 52 mats, 16 of which are covered and eight are heated.
"Prior to the pandemic, we had grass hitting areas on our range; but when COVID hit, we used the mats exclusively as a way to ensure social distancing," Elkins explained. "All of a sudden, we got so busy that it made no sense to reopen the grass. After all, the mats serve 52 golfers, while the grass accommodates only 40 golfers. That difference of one dozen golfers is huge for business. In fact, we decided early in our business that the keys to our success were good golf balls, good grass and good mats, and we're sticking with that theme."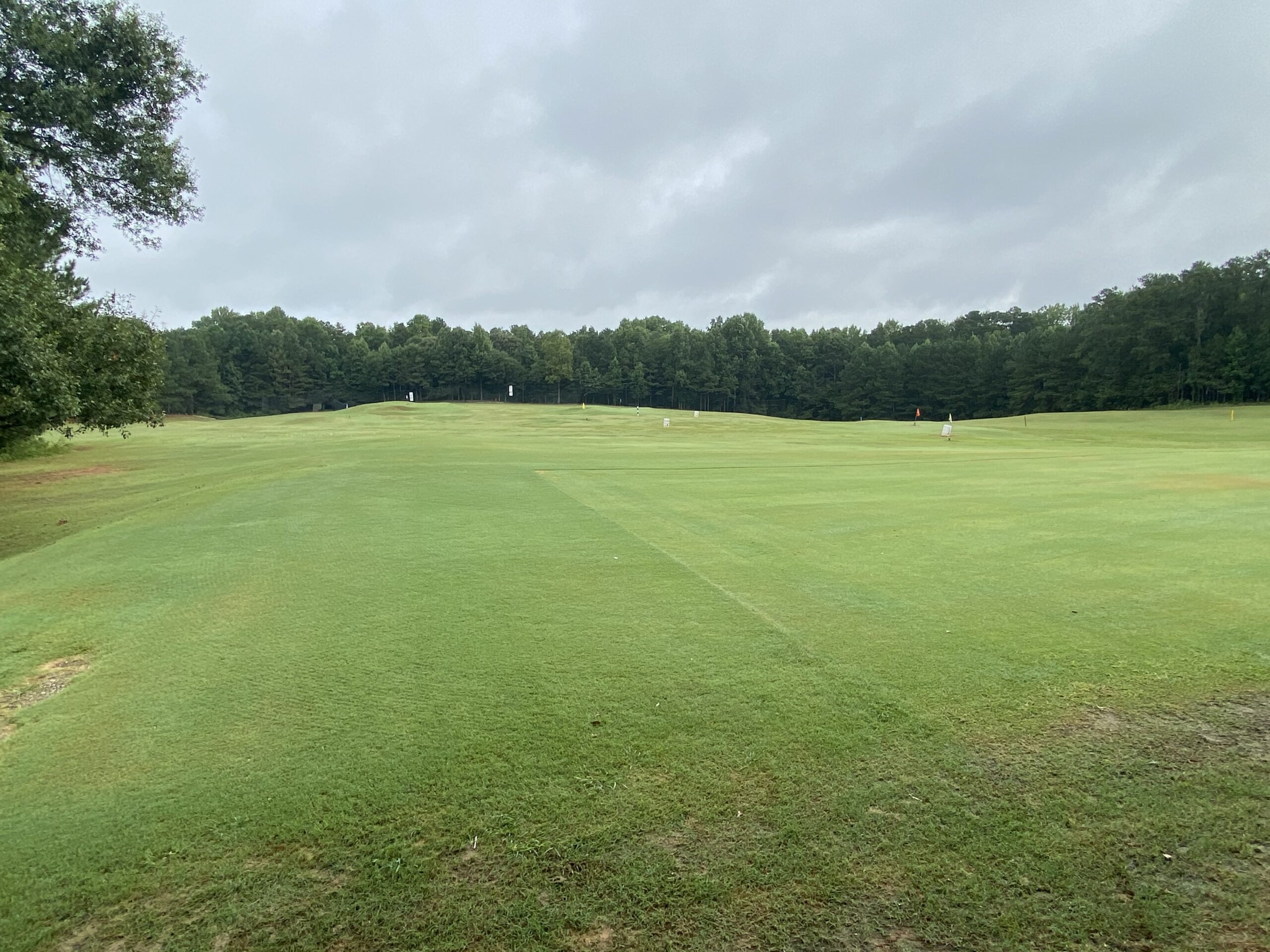 Elkins said that even when they had no money to spend, they spent money on those three amenities. They replace their mats more often than most.
Range targets include five greens with flags, and some posts and drums. With each station numbered, the facility provides a yardage guide that gives the precise distance to each target based on the hitting station. That attention to detail for the die-hard golfer is what brings their most-dedicated players back time after time. After all, there are no batting cages, go-karts or video games. Georgia Golf Center is a golf practice facility for skilled players, weekend warriors and new golfers developing a love of the game.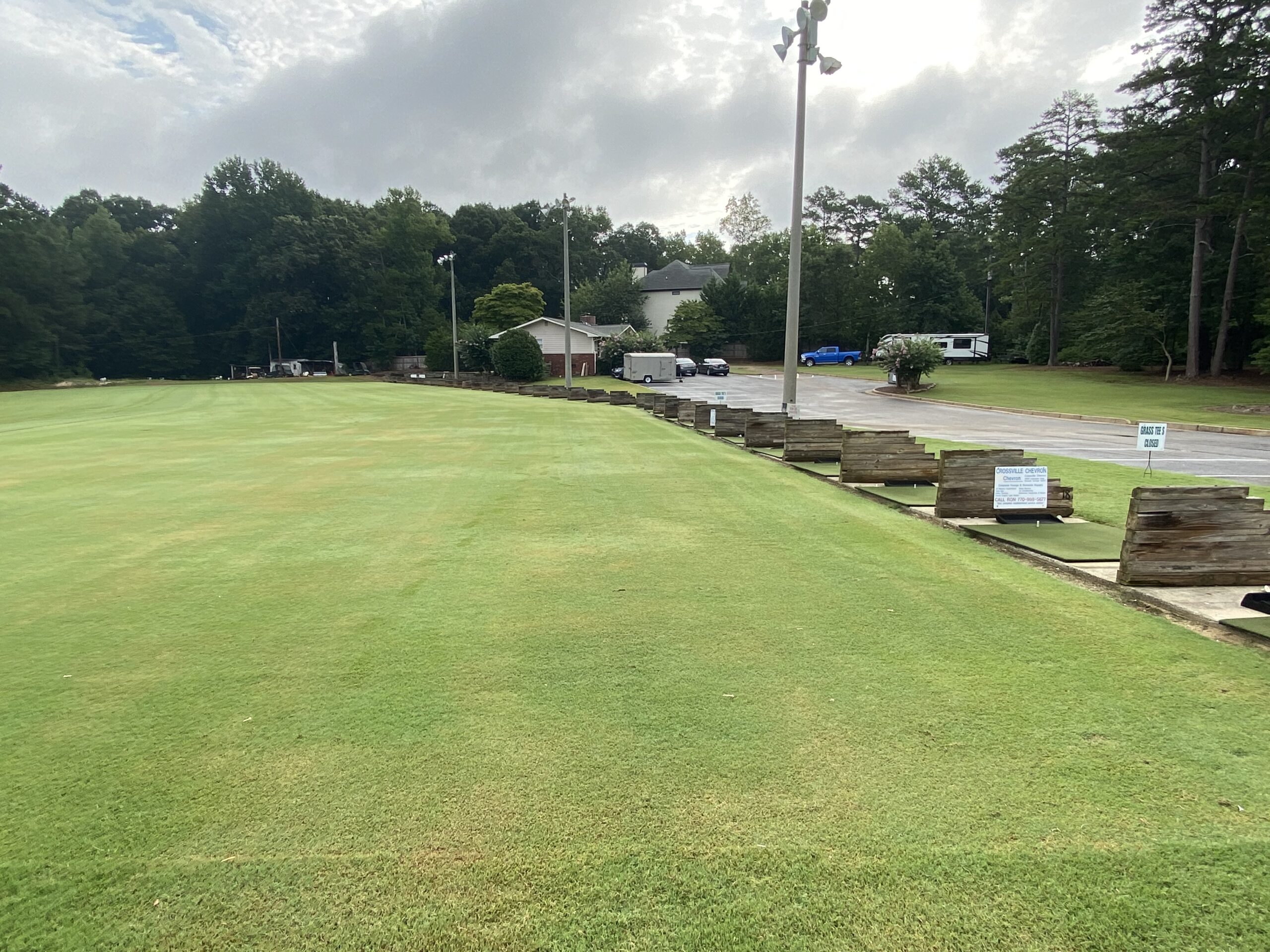 Asbell highlighted a recent renovation on the facility's short game area. "We added a second chipping green in direct response to the increase in usage, and renovated the existing chipping green and adjacent bunker. We even have plans to triple the size of our 4,000-square-foot practice putting green, as well."
Elkins says they've always had some excellent players on their student roster. In fact, Elkins was once the swing instructor for former US Amateur runner-up and 2022 PGA Tour winner, Luke List. List even won a Korn Ferry Tour event while working with Elkins. Elkins emphasizes that it's been a decade since he and List worked together, but he is proud of the early progress they made together, and is happy for List's recent success.
"We have a lot of good players here, including men's and women's state open champions, and winners of the Atlanta Open and the Atlanta Amateur," he adds.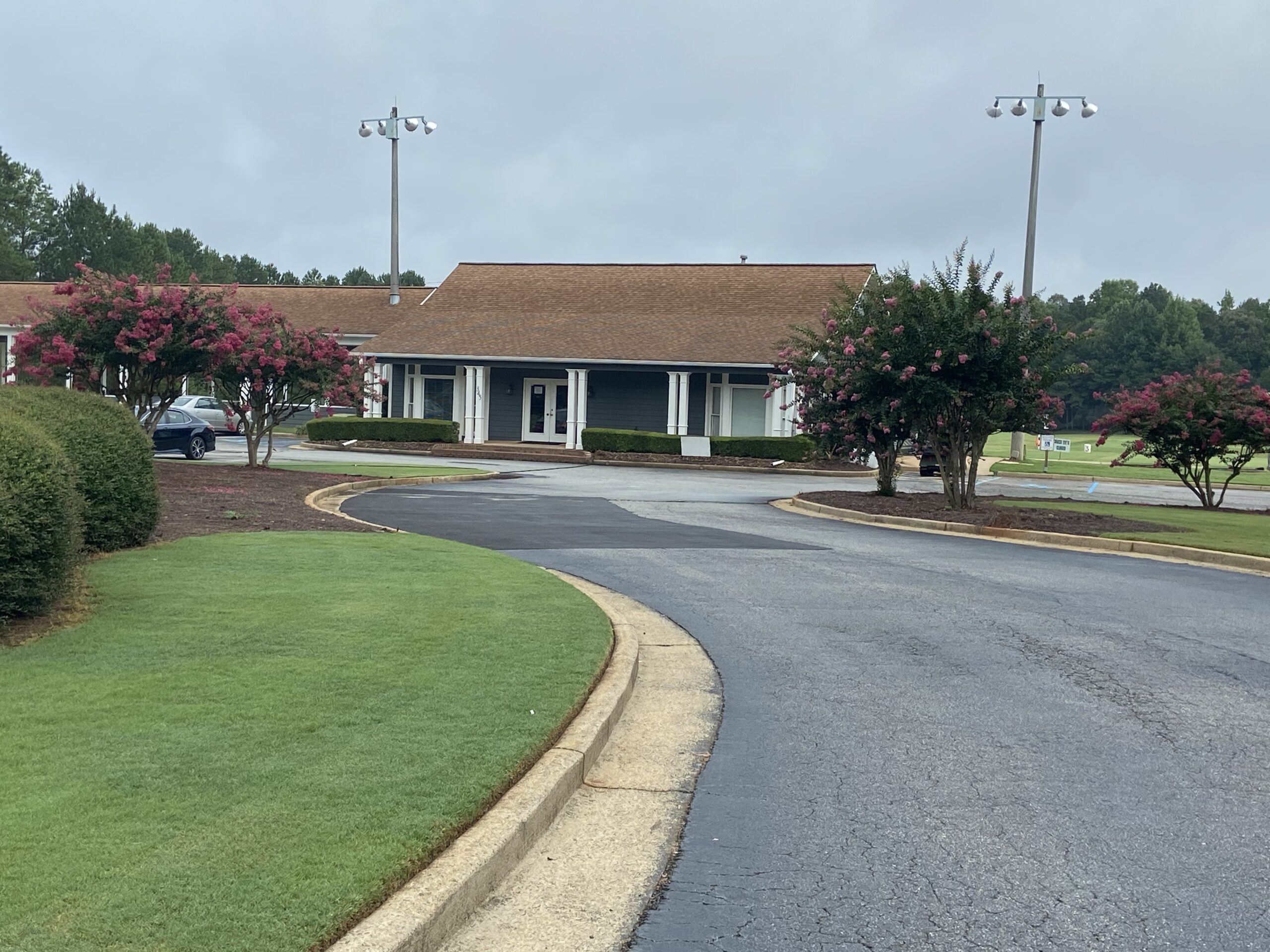 Elkins and Asbell are established players in their own right, with Elkins winning five Georgia PGA Section events over the years, including the Section Championship and more recently, the Senior Section Championship.
Asbell earned victories in the Section's Pro-Pro in 2007 and Pro-Pro Scramble in 2008 with PGA Professional Jeff Hull when Hull worked at Georgia Golf Center. He now coaches the women's golf team at Furman University.
Elkins and Asbell teamed up on the course to win the 2006 Georgia PGA Section Pro-Assistant event. Elkins gives credit for the victory to Asbell, stating, "He played great that day!"
Elkins says that their facility was starting to get busy just before COVID hit, but business has doubled amid the pandemic, and now they face a very unanticipated dilemma – not enough parking. In fact, he says they've had people pull off because there was no place to park. Sounds like yet another renovation project could be in the works!
For more information on Georgia Golf Center, log on to their website.