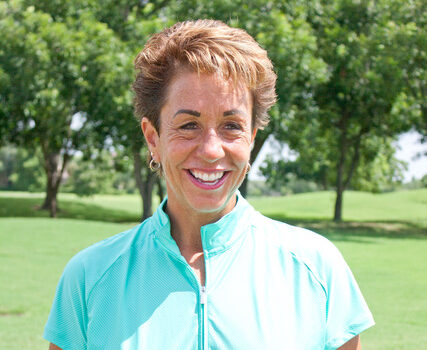 By Vinnie Manginelli, PGA
LPGA Master Professional Deb Vangellow is a 2020 Golf Range Association of America (GRAA) Growth of the Game Teaching Professional – Elite Member Status. The Rochester, New York-native left her upstate roots as a young adult to pursue a Bachelor's Degree at The University of Northern Iowa, and followed that up with a Master's Degree from Miami University in Oxford, Ohio.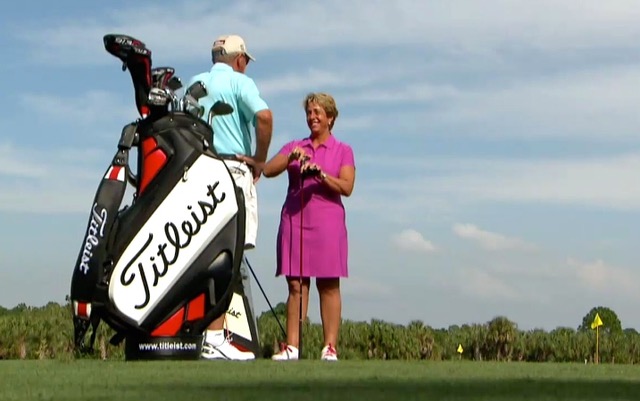 Now in her ninth year at Riverbend Country Club in Houston, Texas, Vangellow is the LPGA Director of Instruction, after serving in that same role at nearby Sweetwater Country Club for 18 years. Vangellow played little golf growing up. But while competing on a track and field scholarship during her undergraduate years, golf always remained an outside interest. As a Health, Physical Education and Coaching major, she wanted to get into athletics and teaching in some regard, and eventually, golf came to the forefront.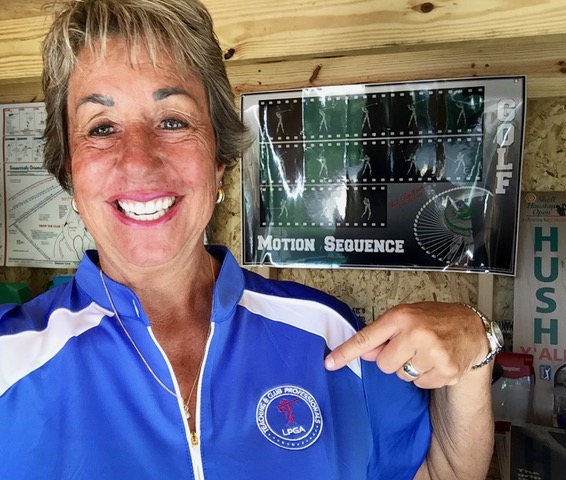 She started working with, and learning under LPGA Hall of Famer Kathy Whitworth and LPGA Tour veteran, Betsy Cullen, teaching young female golfers from Japan as part of a special "Superlady" project at Whitworth's golf academy in Texas. She enjoyed working with aspiring golfers, appreciated the time outdoors and grew to love the game of golf. That's when she pursued professional certification through the LPGA.

When asked about mentors who helped guide her when she decided to turn pro and make golf her livelihood, she cites Cullen, first and foremost. "She's been my steady mentor for 35+ years. She's a phenomenal teacher and I have been very lucky to learn under her tutelage. In fact, the greatest compliment someone can give me is 'this looks like a Betsy Cullen lesson'", Vangellow shared. Cullen, a three-time winner on the LPGA Tour, has been guiding others through the game for fifty years. Vangellow cites Whitworth as a huge influence on her career, as well. Vangellow caddied for Whitworth towards the end of her LPGA Tour career, and learned a lot about the game from watching the legend in action.

Vangellow dabbled with thoughts of playing professionally herself, but felt her game wasn't at that level to compete consistently on tour. Among her many, many awards, accolades and accomplishments, she is in University of Northern Iowa Hall of Fame after stellar careers in track and field and soccer.
Furthermore, Vangellow was the National President of the LPGA Teaching and Club Professionals from 2016-2018 and also served on the LPGA Board of Directors. "Golf has been a wonderful career for me, and I've been very lucky to be able to teach others to play this game at a very high level and to assist my fellow LPGA Professionals as their president…such a wonderful opportunity."

In addition to Whitworth and Cullen, Vangellow has worked with a plethora of big names and great golf minds, including, but certainly not limited to, Dr. Betsy Clark, Dr. Debbie Crews, Kathy Murphy, Karen Palacios-Jensen, Dana Rader, Mike Austin, Jackson Bradley, Michael Hebron, Tom Patri, Mike Whan and LPGA Hall of Famers, Carol Mann and Marilynn Smith. "Such terrific mentors for me…sure am fortunate," says Vangellow reflectively. "I so, so appreciate everyone's time for me and can't thank them enough."
Vangellow is a longtime lead instructor in the LPGA Global Education Program, an industry-leading teacher training program for golf professionals in the U.S. and Korea. She has served on many Boards and councils with missions to grow the game and create better lives for the individuals they serve. Her resume is vast, her experience extensive and her love of the game ever-lasting. "I am a lucky one…this work was outstanding and helped me grow into an effective golf instructor," says Vangellow. "25+ years really flew by for me!"

Vangellow discussed the benefits that golf brings to so many, especially amid the uncertainty of the pandemic, but had her own health issues when she was stricken by a stroke in January of 2020. She had surgery and now says everything turned out okay with extensive therapy and a strong desire to get back on the lesson tee. "100 percent back to normal," she says. "I am just one of the lucky ones, whew." She continues teaching golfers of all ages and abilities at Riverbend.
Answering an email for comment, Betsy Cullen had this to say about her young mentee, "It was very much a surprise when Deb asked me to be her mentor, as I had no game plan for teaching teachers. Needless to say, after a year of her experiencing my newly developed game plan, she took off on her own to become a great success. I'm not surprised, as she is bright, enthusiastic and has a great sense of humor. Best of all, her own style of teaching works because it appeals to a lot of golfers, young and old, with low or high handicaps. Of course, as her first mentor, it has been fun to watch and appreciate her success."

When asked about how to retain the many new golfers who have come to the game over the past twelve months, Vangellow cites the following as keys to golfer retention:
A comfortable, guided and seamless transition from learning to playing.
Encouraging on-course play, but not for score necessarily.
Embrace the social aspect of the game and enjoy the camaraderie of friends – old and new.
Work on your game through professional instruction – strive to improve, understanding that each small step forward is an accomplishment.
Enjoy the journey…for sure!
Finally, Vangellow has written about the game for many publications over several decades. She has a world of knowledge to share, and has promised to add her voice to the Golf Range Magazine and GRAA family sometime soon. When that happens, we'll consider ourselves the lucky ones to have her!
"I am the lucky one," says Vangellow. "Huge thanks for sharing my story."
For more information on Deb Vangellow and her golf instruction, log on to http://www.debvangellowgolf.com/.