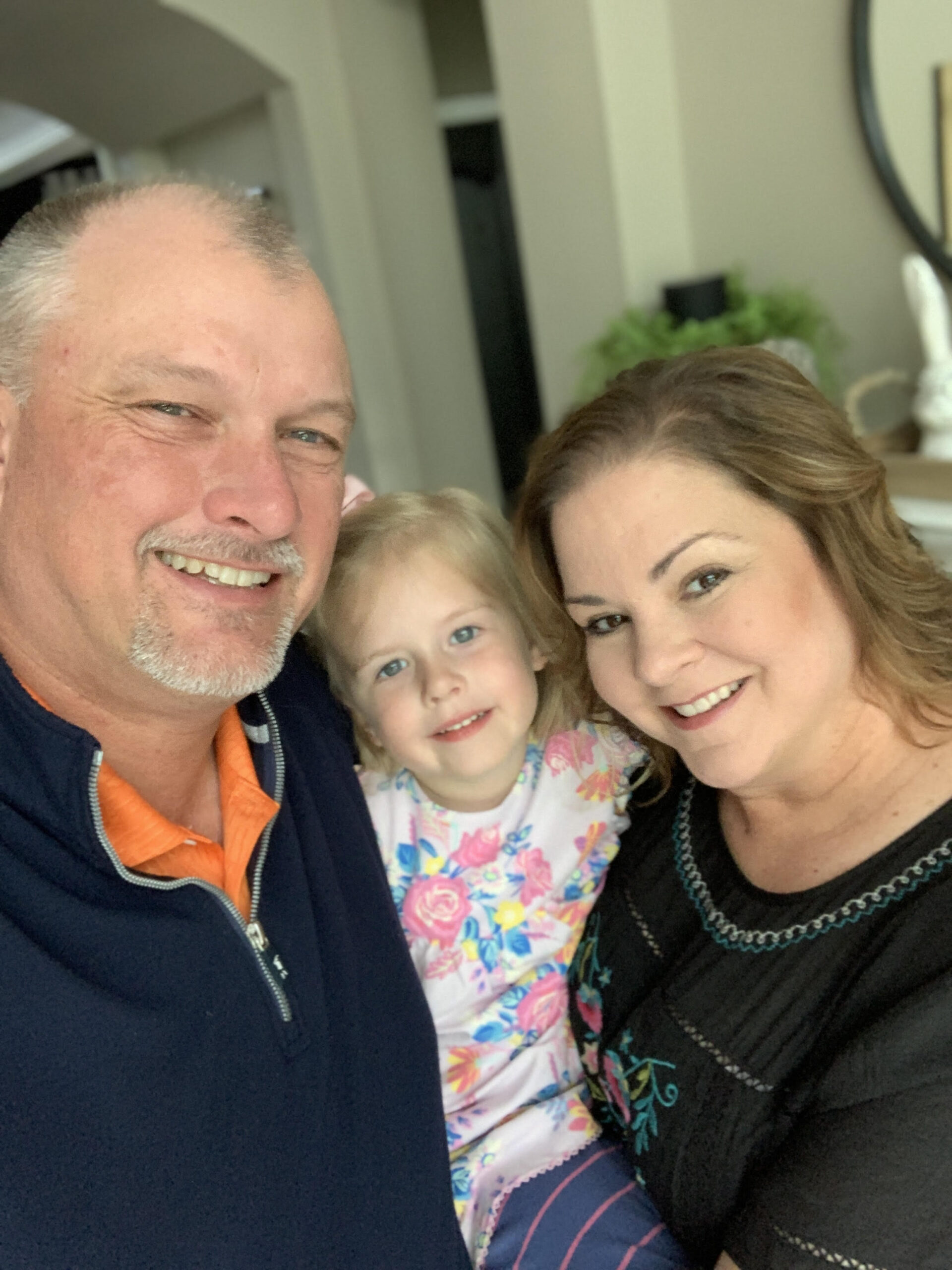 By Vinnie Manginelli, PGA
As we usher in the promise of a new year, it is only fitting that we reflect upon the uncertain and turbulent days of 2020, a year that saw a global pandemic, political strife and economic hardship – it was also the year that the masses flocked to the game of golf, seeking an outlet from quarantine and an activity that brought family and friends together in our new socially-distanced environment. Through the ups and downs that the previous 12 months rendered, some of the norms that we hold dear in the game of golf sustained. One such example is the annual presentation of the Golf Range Association of America (GRAA) Awards, given this year to the Top 100 Growth of the Game Teaching Professionals, 34 Elite members of this group who have earned the honor at least five times, the Top 50 golf facilities in the Public, Private and Stand-Alone categories, and four notable range renovations that demonstrate a clear investment in the long-term growth of their facilities, their members or customers and the game of golf as a whole.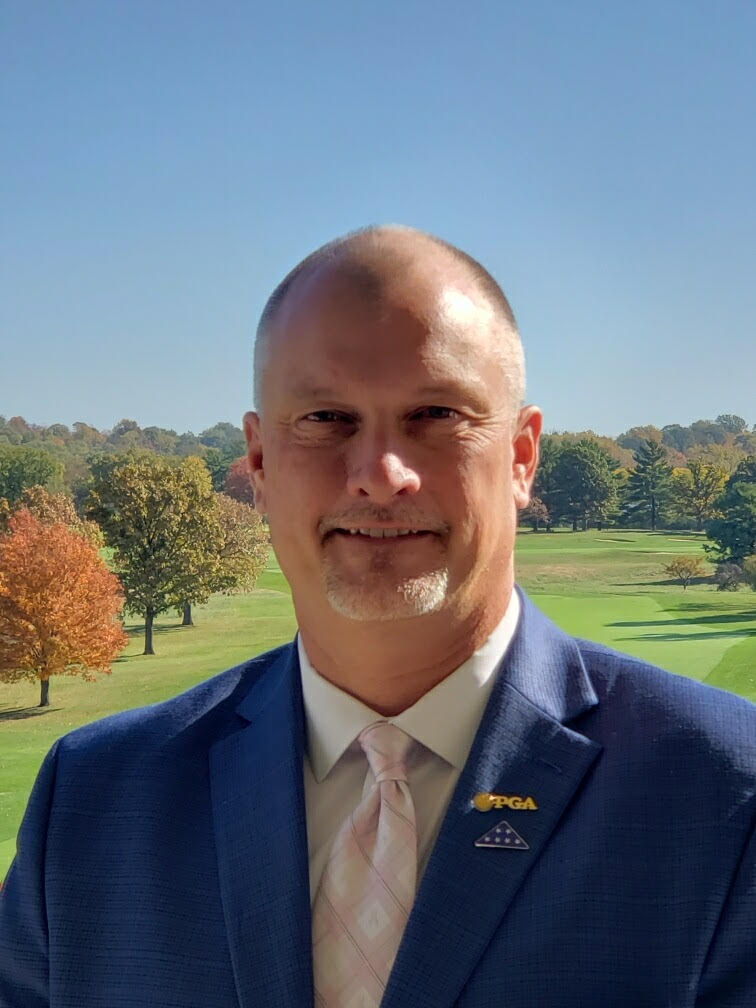 One of those Top 100 Growth of the Game Teaching Professionals is Brian Jones, the PGA Director of Instruction at Kenwood Country Club in Cincinnati, Ohio. Brian is a member of the PGA of America Board of Directors representing District 5, and a four-time Southern Ohio PGA Section award-winner, including its Golf Professional of the Year in 2008. I recently spoke with Jones about his efforts in 2020, the influx of golfers who came to the game last year and the importance of his club's driving range and practice facilities to the development of his students and members.
Jones grew up around the game of golf at a local Cincinnati club called Crest Hills Country Club, where he started caddying at the age of 11 and took on other tasks like picking the range and manning the bag room a few years later. Jones thinks back to those special Mondays when caddies were allowed to play and the guidance he received from Bob Hauer, the long-time PGA Head Professional at Crest Hills and member of the Southern Ohio PGA Hall of Fame. "Bob was a guy who was always around to watch us hit balls and make recommendations. He was just fun to be around – he was like a second dad to many of us," Jones reminisced.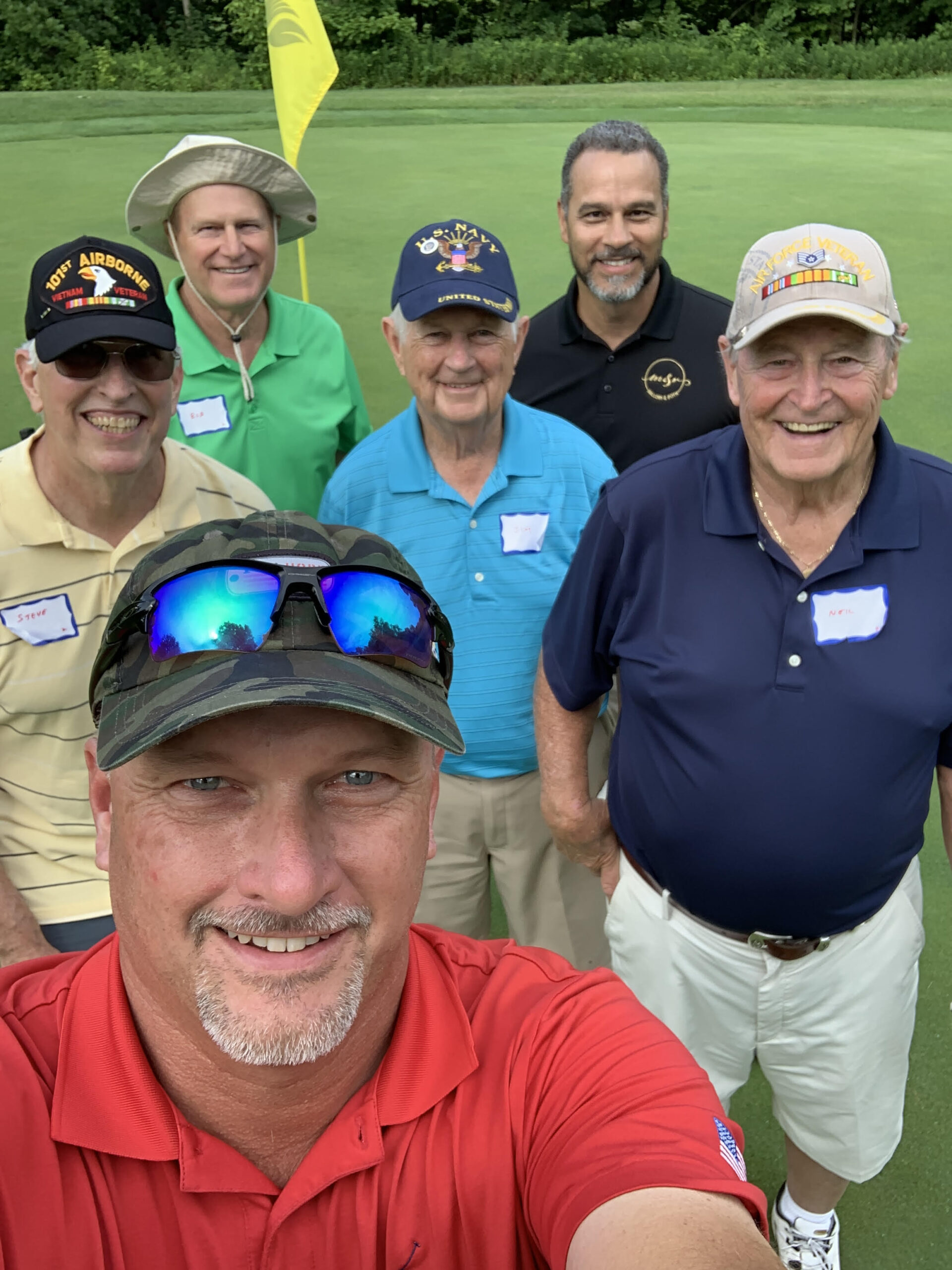 Jones attained a Business and Marketing degree from the University of Cincinnati, where he was an all-conference player, helping lead his Bearcats to two Great Midwest Conference championships. With PGA certifications in four categories and TPI Level 3 certification, Jones is education-focused and takes a holistic approach to the development of his members and students, utilizing the practice range, short game area and practice putting greens to hone their skills, the golf course to focus on specific situations and the mental game and technology and fitness to round out his programming. He even has a clubfitting expert from one of his manufacturers come in to evaluate students' equipment to ensure what they're playing isn't hindering how they're playing.
One new program that Jones recently implemented combines supervised practice with on-course play, encompassing group sessions and individual instruction. The three-month program covers an array of topics and enables Jones to connect with his students on a personal level during nine-hole playing lessons. "I am able to see what they're actually doing on the golf course," Jones said. The program not only enhances the relationships Jones maintains with these individuals, but also expedites their progress and development through focused attention and achievable goals.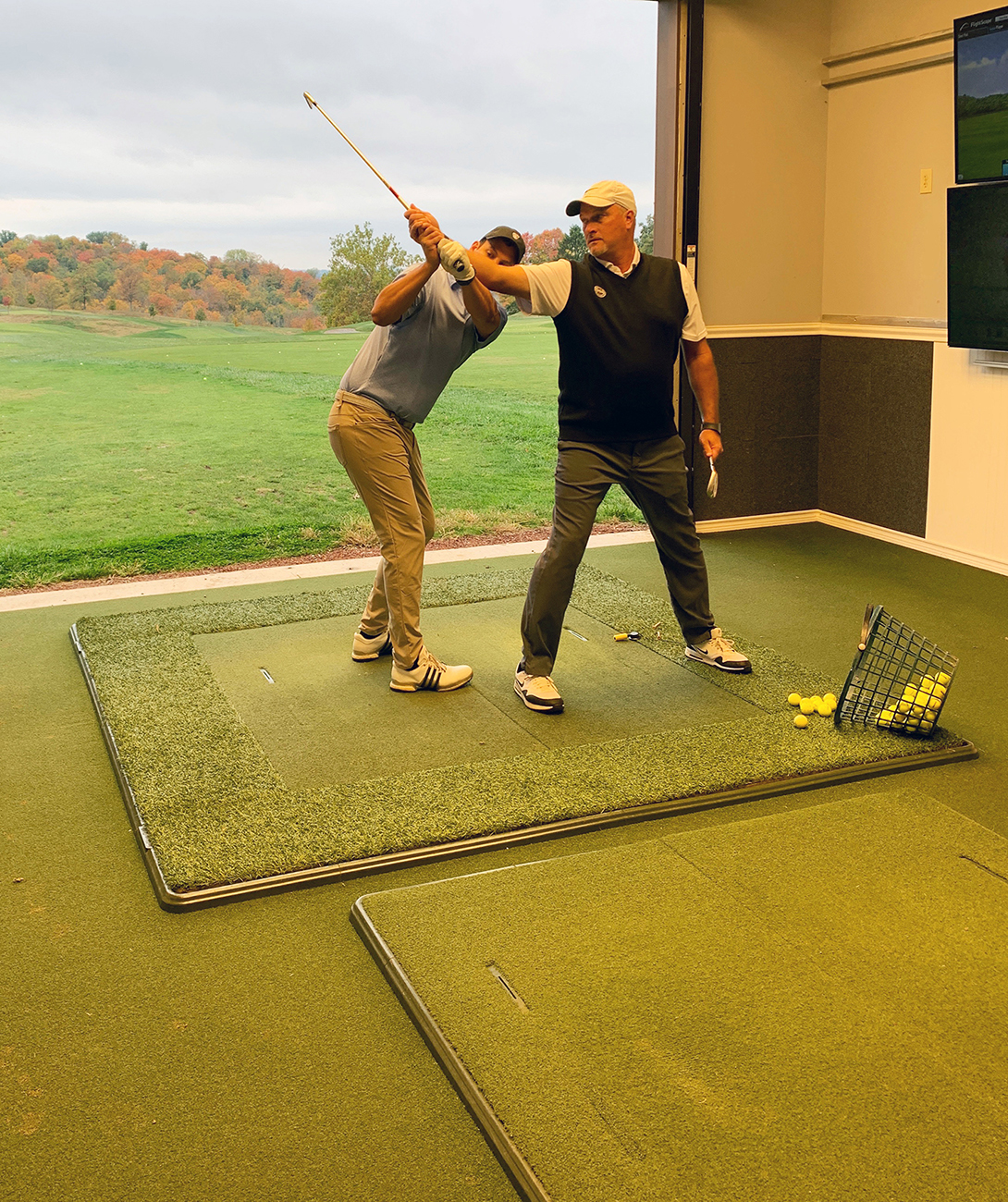 Jones' teaching philosophy promotes the notion that there is not one universal swing for all players, seeking a golf swing for each individual golfer that is both repeatable and effective. He makes the learning process fun for his students, understanding that their enjoyment is not only the top priority, but will often serve as motivation for them to practice with a purpose and focus on the goals set at the outset of their program. He ensures students take accountability for their improvement and helps them coach themselves when he isn't with them.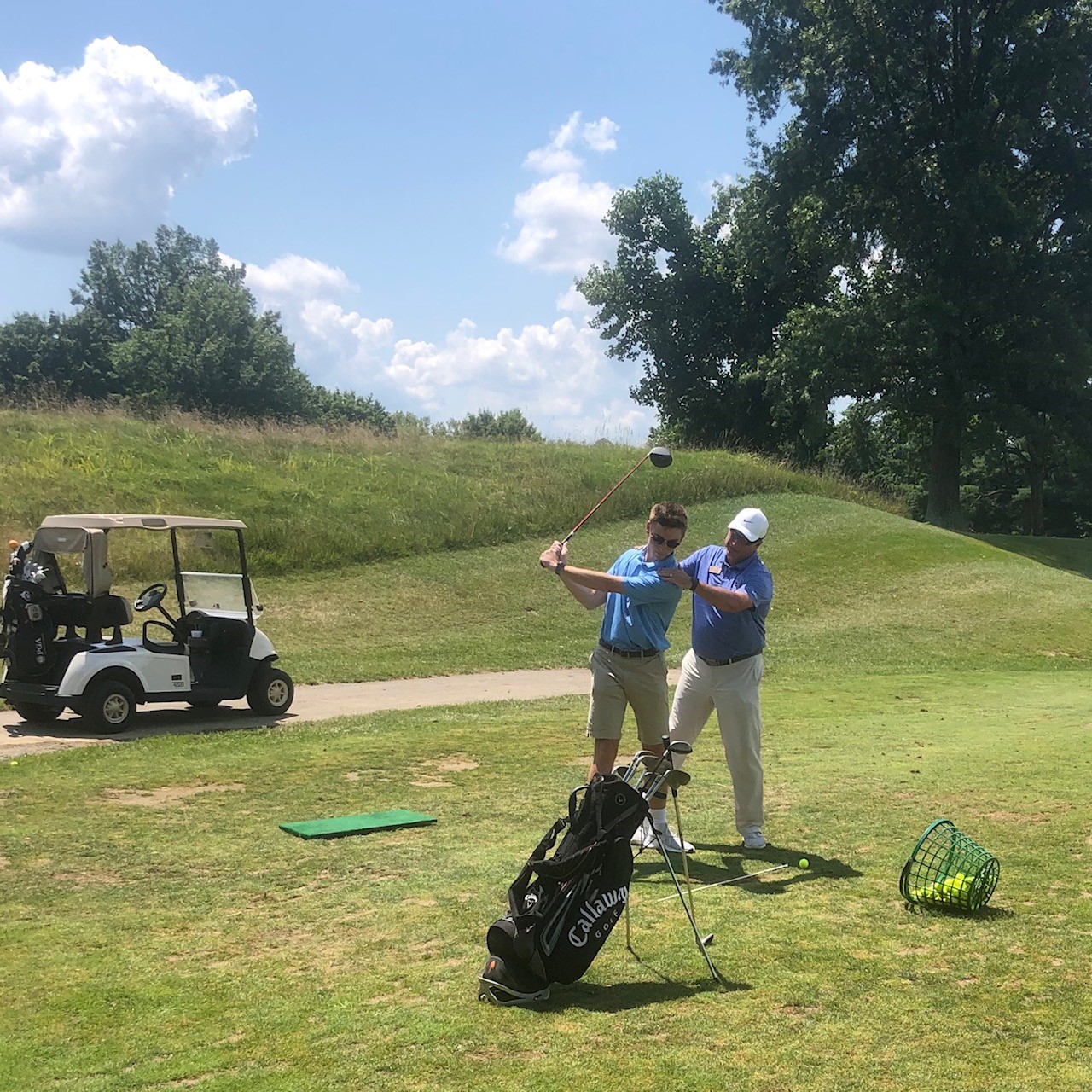 To help maintain their physical health, Jones conducts a screening before setting goals with his students and implements fitness into their curriculum to avoid injuries and promote increased play over a longer period of time. "I want members to feel like they can play 18 holes every day and feel good," Jones commented. "That's one of the main reasons I got involved with TPI."
Jones discussed the important impact of a quality practice facility on his students and their progression through the game. With award-winning range renovations a few years ago, grass tees, an extensive short game area and two large putting greens, one of which has two greenside bunkers, Kenwood Country Club members have an amenity that is often viewed as vital a feature to the member experience as the club's two 18-holes championship courses.
Increased member play remains a priority of his. With an indoor studio housing three hitting bays, another dedicated to Jones' lessons and a plethora of technology available, he promotes a winter program that includes a TPI assessment, monthly memberships and coaching programs that enable students to work on their motion and find a swing that works for them. By the time the new season rolls around, members quickly see the results of their hard work, and his expertise.
Brian Jones is a Past-President of the Southern Ohio PGA Section, an active volunteer in PGA HOPE, having just been named Co-Chairman of the PGA HOPE National Committee and works with juniors at Cincinnati Children's Hospital. As he celebrates a decade at Kenwood Country Club, his commitment to his peers in the Southern Ohio PGA Section, the local veterans and youth of his community and his very own members at Kenwood Country Club, is evident and he's a shining example of what it means to be a PGA Professional and a very deserving GRAA Award Winner.