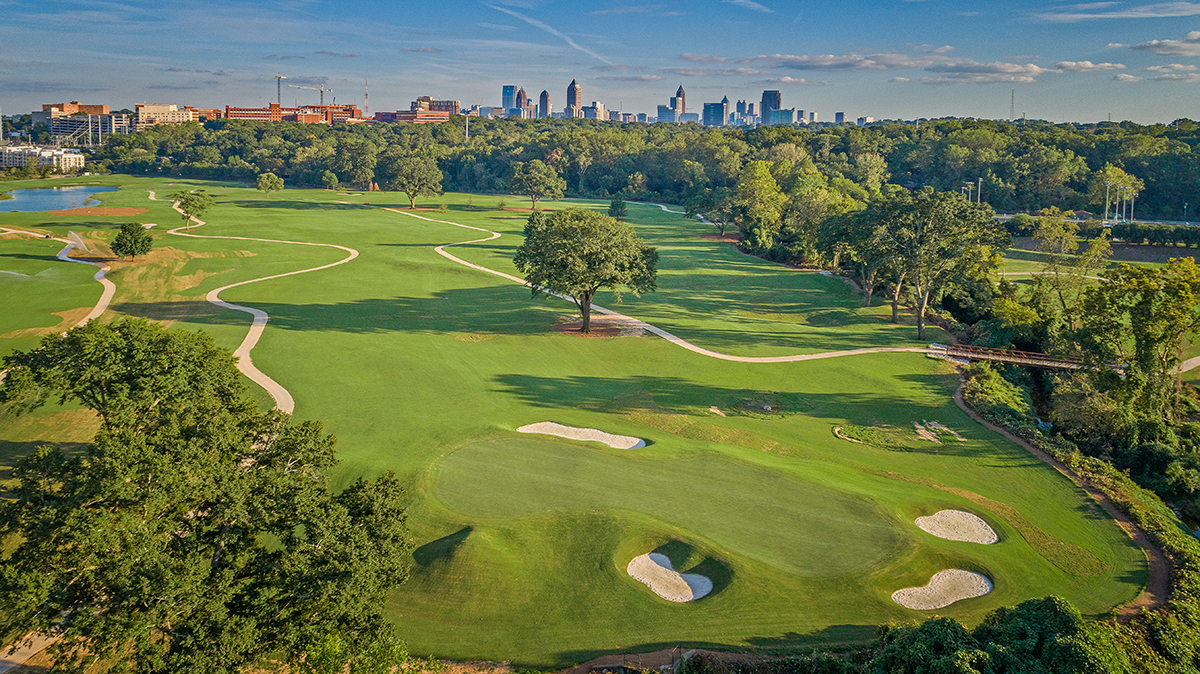 By Vinnie Manginelli, PGA
Bobby Jones Golf Course is a 2020 Golf Range Association of America Top 50 Public Facility. With a world-class PGA Professional staff, including Jason Kuiper, PGA Director of Instruction and Justin Martin, a PGA Lead Instructor, both 2020 GRAA Top 100 Growth of the Game Teaching Professionals, this facility offers services and amenities that welcome juniors and beginners, as well as the most seasoned public golfers in Atlanta.
Originally opened in 1932 and completely redesigned in 2018, Bobby Jones Golf Course is a unique nine-hole layout that plays in both directions. "It's actually two nine-hole courses – two different layouts that are pancaked on top of each other," Kuiper explained. "Depending on the day, golfers will play either Magnolia or Azalea."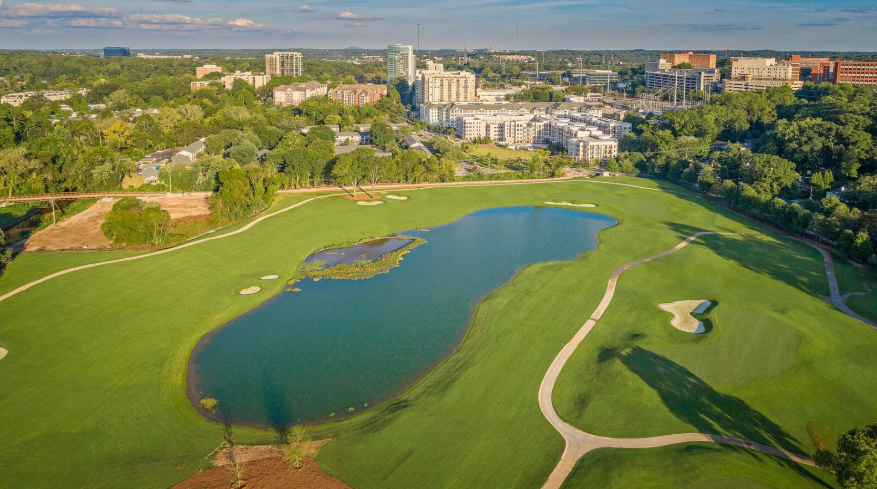 One of only three reversible golf courses in the country, Bobby Jones has two layouts that go in different directions and are completely distinct from each other, providing a special experience every time you tee it up. The courses are rotated on a daily basis, but are played in the same day during tournaments and outings with shotgun starts. As Kuiper explained, during tournaments, once the entire field has completed its front nine, the direction of play is reversed for the back nine. "It takes a little bit of coordination, but we do it a lot, including for some Georgia PGA Section events," he boasted. "Everybody flips directions at the same time, and it's a completely different golf course."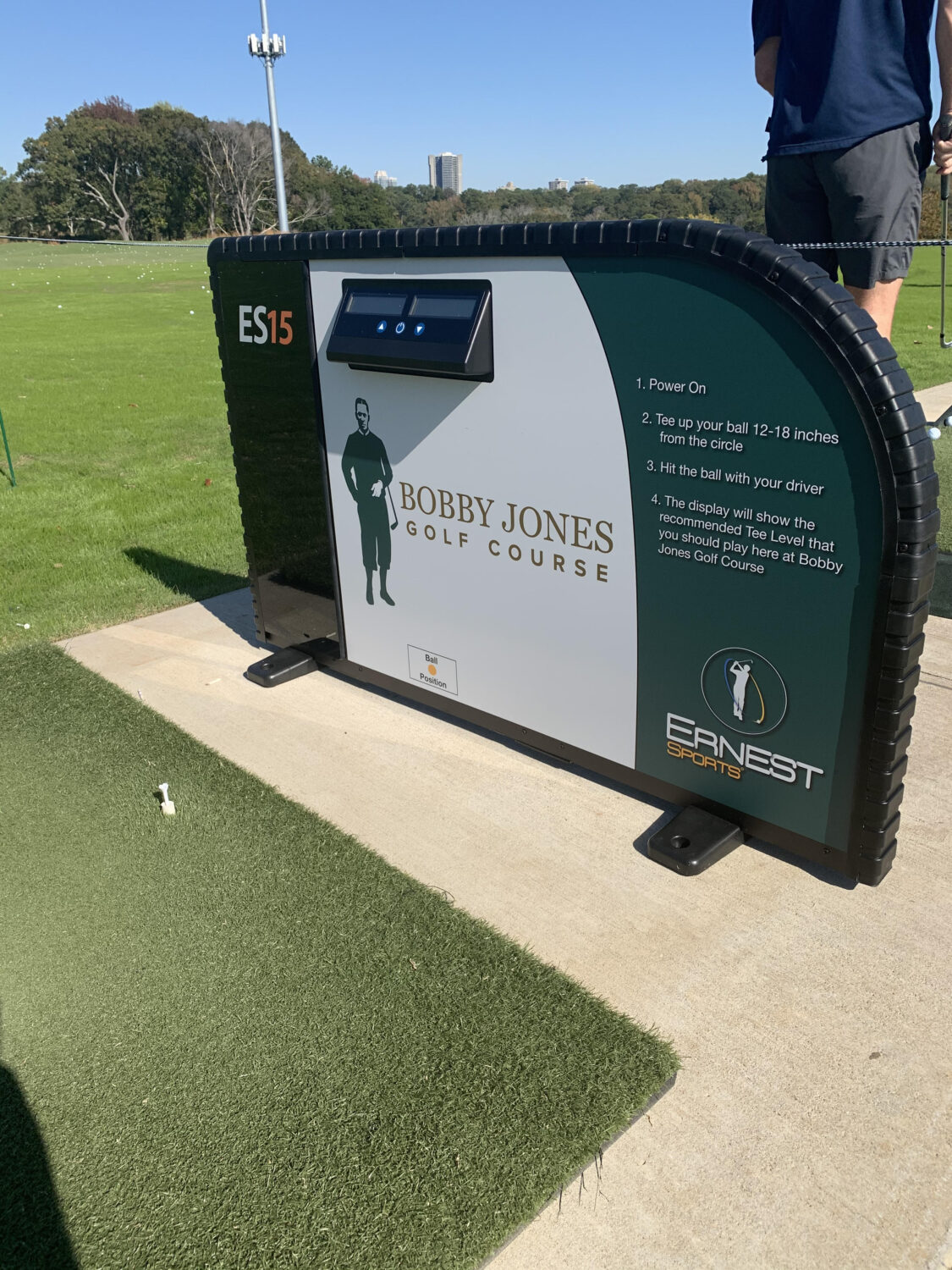 Also special about Bobby Jones Golf Course is its teeing system. "We have eight levels of tees designed around the Longleaf Tee System," Kuiper said. The system, a joint initiative of the American Society of Golf Course Architects Foundation and the U.S. Kids Golf Foundation, is gender-neutral and based strictly on the golfer's driver carry distance. With two Ernest Sports ES15 launch monitors on the practice range, golfers can use their free warm-up bucket to determine the appropriate set of tees for them. This creates eight different courses ranging from 2,600 yards to 7,400 yards.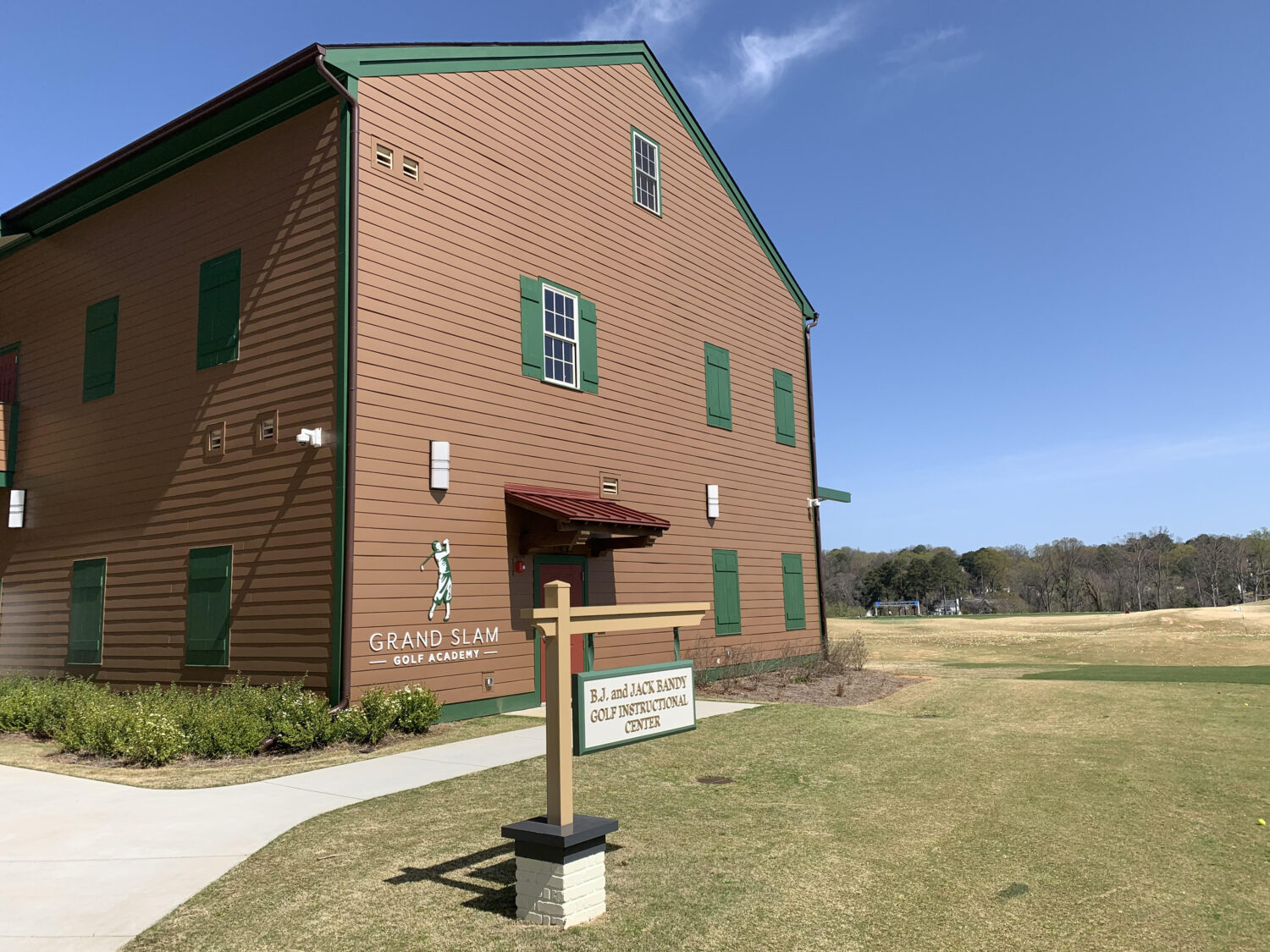 As if the extraordinary design of the golf course isn't enough, the practice facilities are a huge draw, as well, and include a spectacular double-sided practice range. The South Tee of the range houses The Bandy Instructional Center, a two-tiered structure with three hitting bays on each level. The bays on the lower level are equipped with TrackMan launch monitors and the space also includes SAM PuttLab. There is an array of other innovative technology available to help students learn better and enjoy the game more. The upper level of the structure is home to the Georgia State University Golf Team – GO PANTHERS!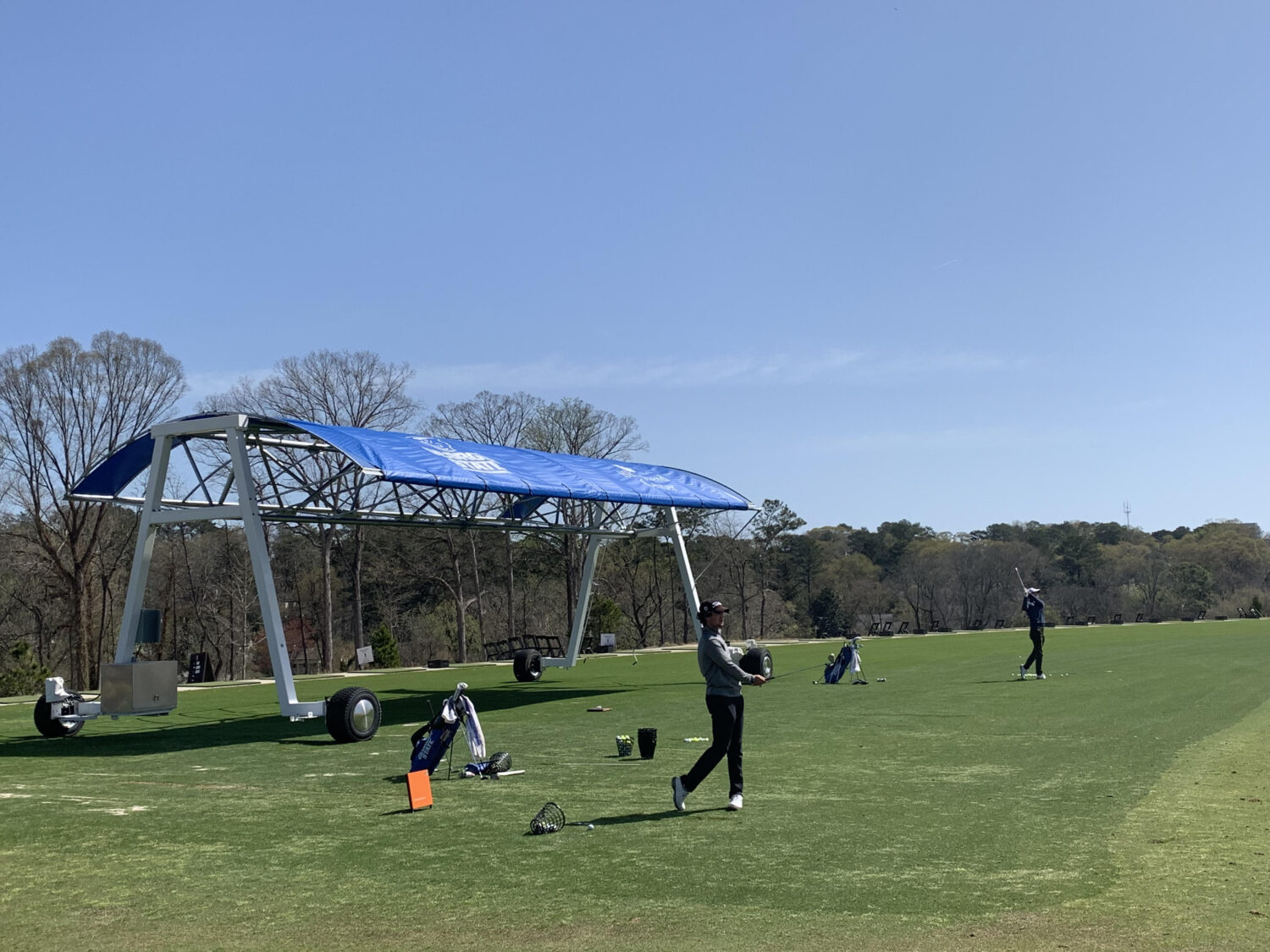 Two amenities that have raised the level of the facility's junior golf programming over the past few years are Cupp Links, a five-hole par-3 course and the Dan Yates Putting Course. Both layouts are free for kids under 18 and create a plethora of playing and learning opportunities for juniors. According to Kuiper, these additions "definitely bring more juniors on property". They boost lessons and even help promote play on the big course.
Bobby Jones Golf Course is also home to the Grand Slam Golf Academy, offering private and group programming to golfers of all skill levels from a team of PGA Professionals and Associates.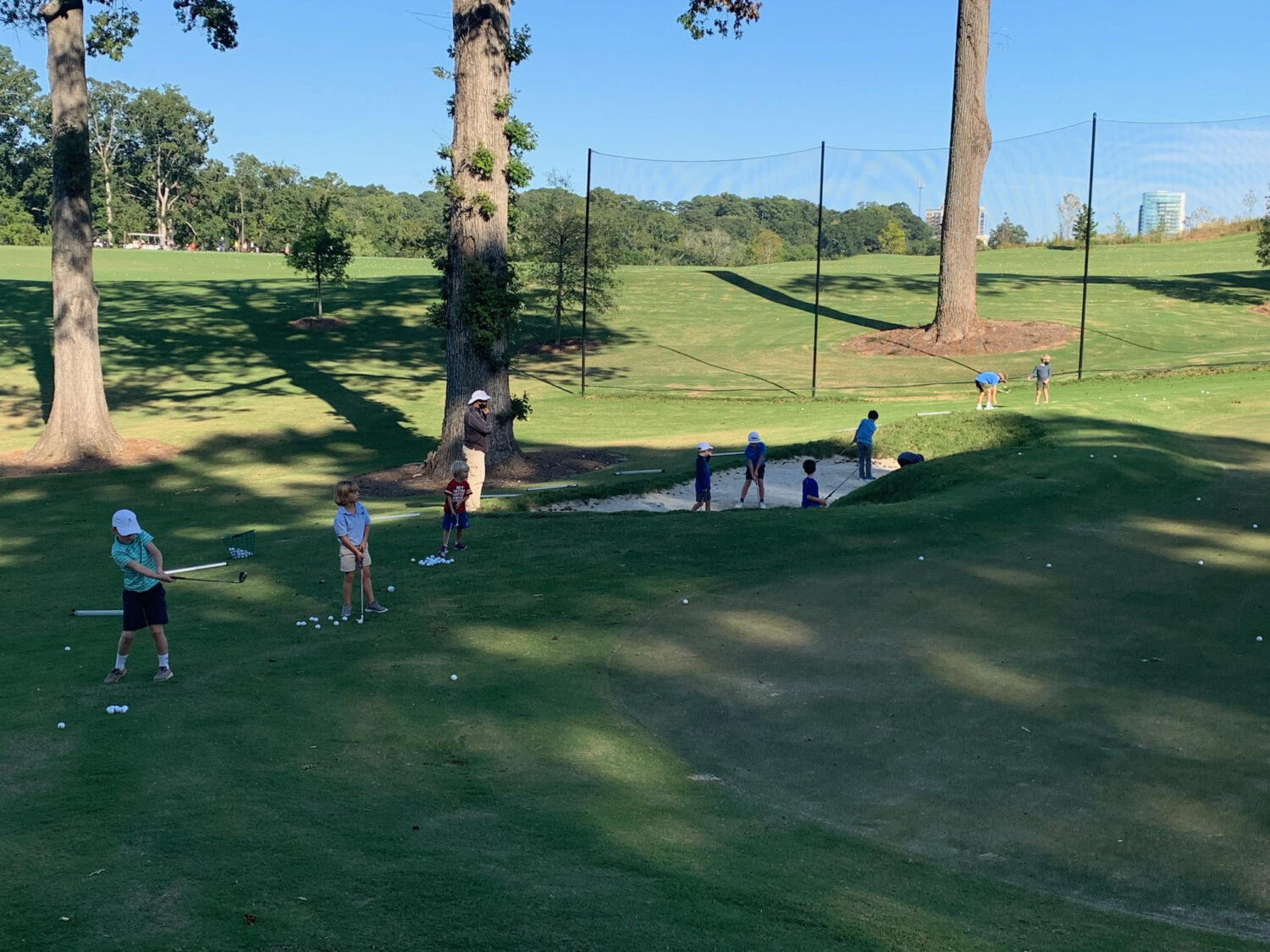 Junior golf, however, continues to drive success at Bobby Jones Golf Course. Through their partnership with U.S. Kids Golf and its Player Pathway Program, Kuiper and his team provide a level-based system where kids earn pins and caps, keeping them engaged, focused and working hard. "The best part of the program," Kuiper adds, "is that progress is saved in case kids need to step away for a while for other sports or extracurricular activities. U.S. Kids has been an amazing partner in providing clubs for kids and training for our staff."
Kuiper and his team manage the 12th largest PGA Jr. League program in the country, and largest in Georgia, with 156 kids in 2020, and even more expected in 2021. They were also on board with PGA Family Cup early in its pilot stage in the Georgia PGA Section. With two-person teams, all three courses are used for competition – Yates Putting Course, Cupp Links and of course, the larger, reversible layout.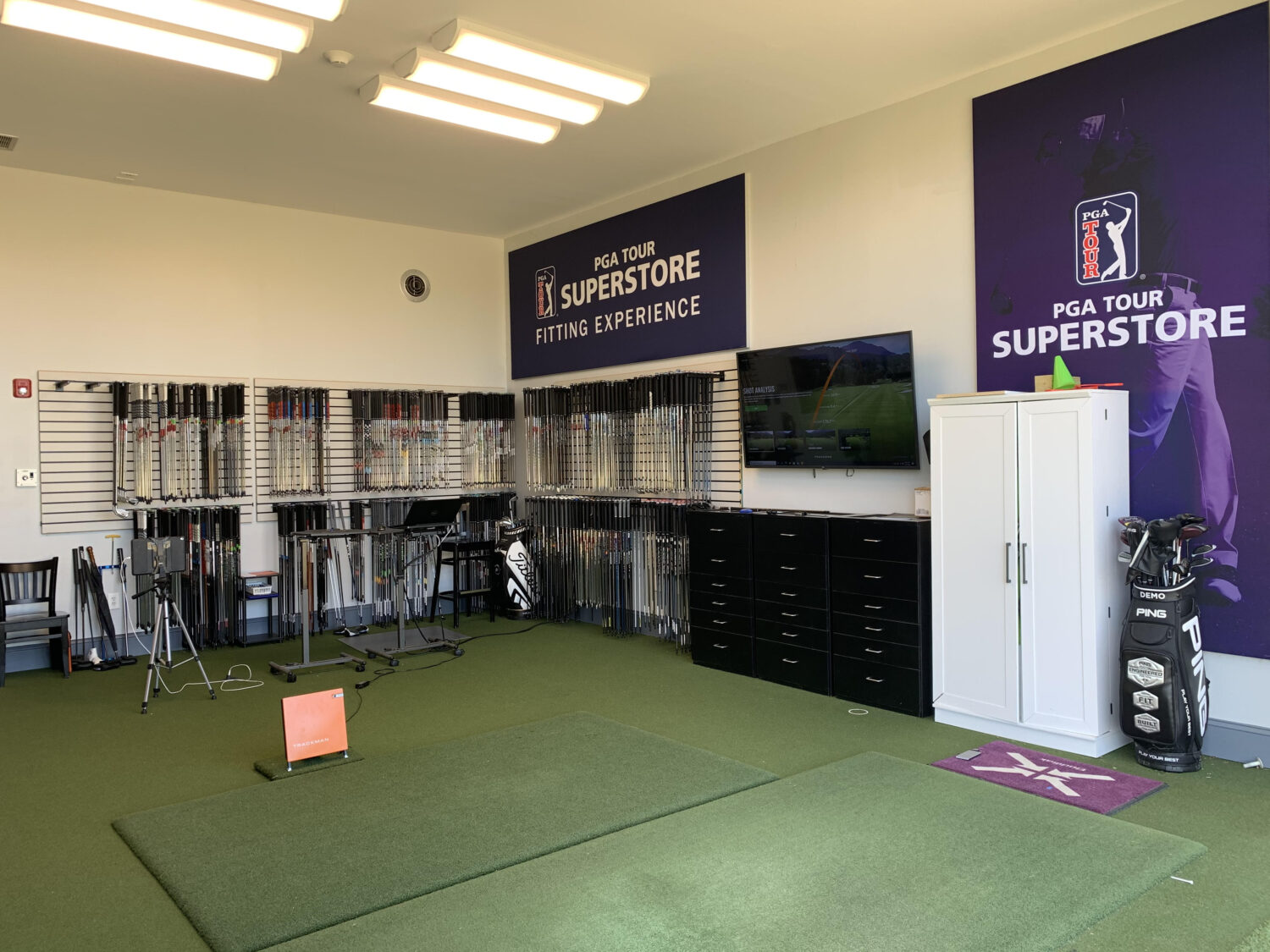 In addition, the facility's Grand Slam Golf Academy partners with the PGA TOUR Superstore to create an unparalleled custom club fitting experience. PGA Professional and expert club fitter, Paul Alcorn is on site to cater to every golfer's equipment needs using TrackMan technology in an open-air setting.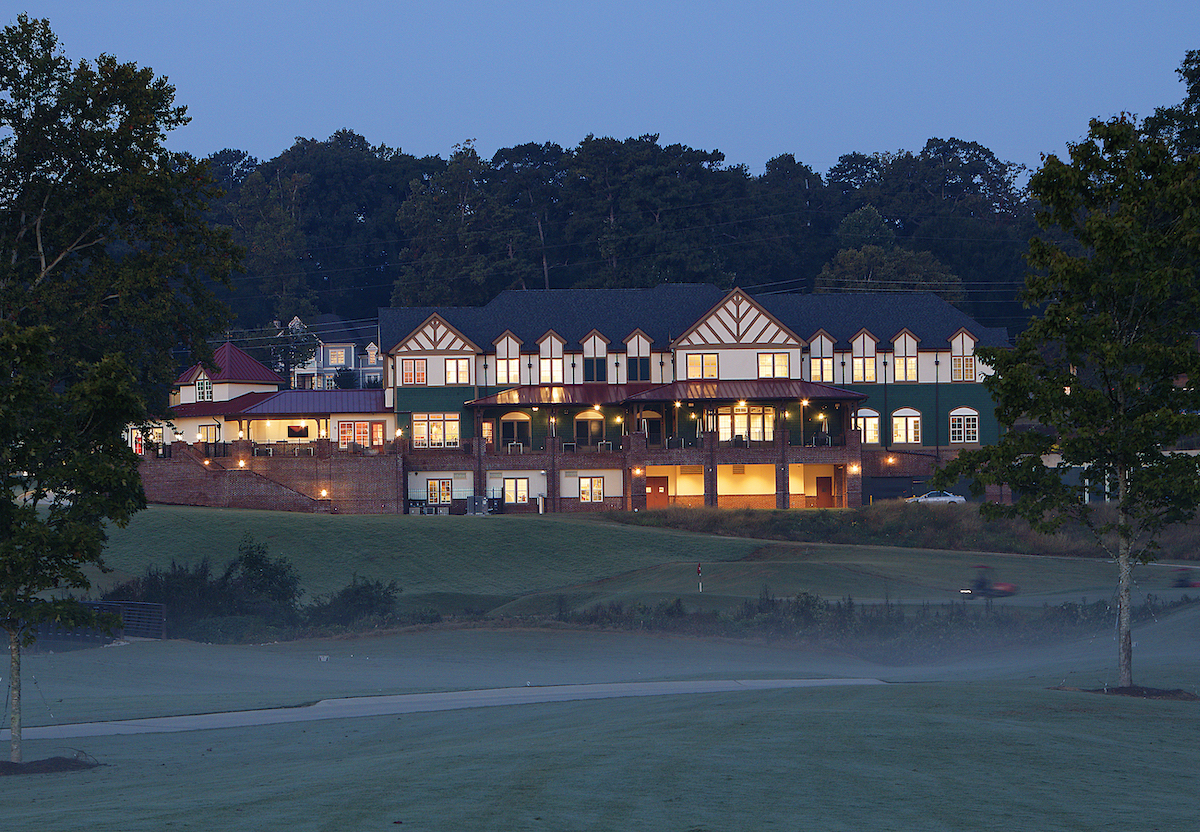 Finally, Kuiper highlighted the Murray Golf House as the centerpiece of the facility. In addition to the innovative Ed Hoard Golf Shop and available meeting space, the building is home to the Georgia State Golf Association and Georgia PGA Section. It also houses Boone's Restaurant and the Georgia State Golf Hall of Fame.
It's too bad every city can't have a facility like this – one that serves all caliber of golfers, but goes beyond that to be a pillar in the community, providing positive activities with a professional team leading the way. Kuiper highlighted the fact that the course's convenient urban location brings local private club members to play when time is limited or they just want to enjoy the wonderful amenities the Bobby Jones Golf Course offers. Kuiper welcomes everyone to their facility but states clearly, "This renovation was done to offer a better experience for the public golfer in Atlanta."
Mission accomplished.
For more information on Bobby Jones Golf Course, log on to https://www.bobbyjonesgc.com/.