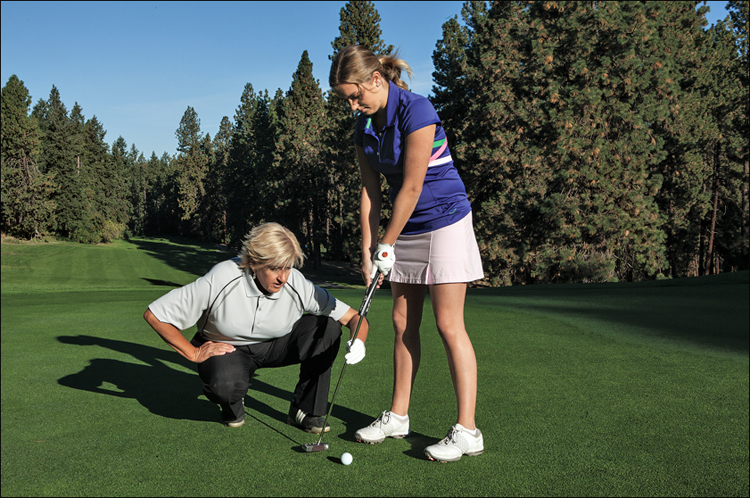 By Kathy Gildersleeve-Jensen, PGA
As an industry, it is always our goal to grow the game. Whether we are PGA Professionals, golf range owners, or facility general managers, enticing new golfers to the game is vital. With school closures nationwide and parents wanting their families to remain active in a safe environment, non-contact sports are definitely going to be in demand, and golf will be one of the possibilities they'll look to. This will bring a new generation into the game that might not have pursued it in the past, a younger generation that will bring new investments into the game. Golf ranges should flourish with curiosity and golf lessons could be plentiful if facilities market and adapt with the changes. Those who evolve will prosper. For now, as more companies adjust to "work from home" business models, activities at home will become more in demand as well.
Normalcy in the future of golf could be quite bright. The free media and communication about golf being great for social distancing in many areas of the country is outstanding publicity. We need this verbiage to help grow the game of golf. However, normalcy might not be the same as it was; the rebound could be even better than any of us imagine. As for the golf industry, it is up to us to evolve, adapt, and think outside the box to build upon this new interest.
Capturing the moment to benefit our existing customers and help in acquiring new golfers can help us recover from this downtime. People have been very creative at home and are looking for items and techniques to keep their golf games sharp. Popular homemade ways to practice include hitting ping pong balls in the house, putting indoors, trick shots, and working on impact and learning basic fundamentals. Most of their information and shopping needs will be attained from the internet.

The presence of online products, programs, and announcements will be crucial to bring customers to our golf facilities, and are more important during this time than ever before. Avid golf consumers are buying training aids, golf nets, golf mats, indoor putting greens, and much more to keep their games tuned. Technology like launch monitors, simulators, and golf apps are becoming normal. The combination of training aids and play-at-home remedies with instruction and tips found online, can stoke a golfer's desire, bringing him or her out to the range on day one, when this crisis is all over.
For example, my e-commerce global golf distribution company, Golf Verified, has seen a great uptick in golf sales for home usage. Our hottest item currently is the Quick-Up Golf Net. It's an easy set up golf net that includes a chipping net and the floor is slanted so the golf balls automatically roll out of the net. Items like these can generate terrific revenue for golf facilities who special order them or have some on-hand for the spontaneous shopper. Becoming an affiliate to other companies and buying unique products not normally on your merchandise roster creates extra profit for tech-savvy golf shops. Products like these will never replace ranges; they will only pique more interest in the game, bringing additional, more enthusiastic golfers to the practice and lesson tees.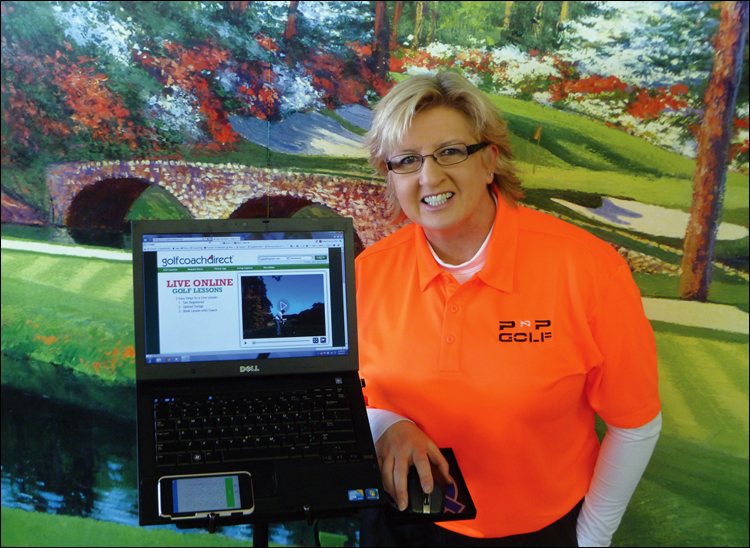 Today's golfers research and also buy online. Golf courses and ranges who haven't already done so, should evolve on the e-commerce platform. This requires a person or employee to be fully-devoted to reaching out to their contacts and database on a consistent manner with current real-time activity and fun posts. It can often be a full-time project, yet is very rewarding for the individual and the business as well.

I am amazed to see some large manufacturing companies that normally produce products like automobiles and liquor, actually adapting to making other products like ventilators and hand sanitizer to satisfy the dire needs of society. Golf should also adapt quickly to develop the new normal that we may encounter when this time of closure and societal distancing has ended. The general golf population will expect us to evolve. For those who are willing to change, making the consumer experience a new amenity in golf will help us become a better business for many years to come.

The desire to become a better player never subsides. There are thousands of golf products aimed at helping consumers dial in their games away from the course. Many golfers will do anything to invest in their game from the comfort of home. The golf industry as a whole, needs to embrace this concept even more to be a major part of the new normalcy of the golfing experience.  Consumers will be encouraged to play more golf, practice more, and learn from experts more, and the golf companies and facilities that embrace this reality and evolve accordingly will definitely prosper with maximum results.
Kathy Gildersleeve-Jensen is a PGA Golf Instructor and Master Club Fitter at Kalispel Golf and Country Club, in Spokane, Washington during the summer and Las Barrancas Golf Complex, in Yuma, Arizona during the winter. She was the first woman to earn the PGA National Teacher of the Year Award, having achieved that milestone in 2014. She is an author, key note speaker, entrepreneur, and co-founder of GolfVerified.com.