FootJoy introduces a completely new rainwear category called DryJoys Tour XP. Designed to deliver Xtreme Performance under all weather conditions, DryJoys Tour XP is FootJoy's most innovative collection of performance outerwear.
Similar to all FJ apparel and outerwear, DryJoys Tour XP is made specifically for golf. The versatile 3-layer bonded fabric is stretchable, waterproof, windproof, and breathable for optimal comfort and performance on the golf course. It combines four-way stretch shell fabric with a waterproof barrier and smooth finish on the inside. The new construction also removes excess weight, yet still delivers waterproof protection up to 20,000mm of water column pressure, which greatly exceeds any rain golfers experience during play.
"Our goal for FJ Outerwear is to Make Every Day Playable and the new DryJoys Tour XP collection accomplishes that through several innovations in material and construction which deliver extreme protection in all playing conditions," said Whitney Trimble, Director of Marketing, FJ Apparel. "As a key component of our highly successful layering system, the versatile DryJoys Tour XP line is perfect in cool and wet conditions or an outer shell for warmer wet days."
FEATURES/BENEFITS
3-Layer Bonded Fabric eliminates unnecessary weight and provides waterproof and breathable performance
FJ Four-way Stretch Shell allows for a complete range of motion during the swing.
Xtreme DWR Finish beads water off the garment
New YKK Waterproof Main Zipper provides a leak proof barrier
20,000 mm of water column pressure
This latest category from FJ offers a wide range of options for players, including a Full-Zip Jacket, Pullover Rain Shirt, Short Sleeve Rain Shirt and Rain Pants.
The new line will be supported by a fully integrated, multimediaadvertising campaign. Print advertising featuring FJ player Steve Stricker will run in golf publications to support the launch of this new category. FJ DryJoys Tour XP rainwear is tour proven by the best players in the world, including many who will compete this week in the Open Championship at Muirfield.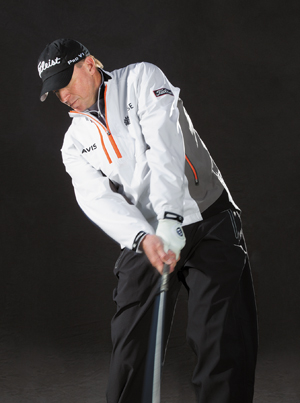 Rain Jacket: MSRP $270
Rain Shirt: MSRP $250
Short Sleeve Rain Shirt: MSRP $190
Rain Pants: MSRP $195
AVAILABILITY: NOW
MEDIA CONTACT:
Chris Garrett
Sr. Manager, Consumer Marketing – FootJoy
Acushnet Company
508-979-3036
chris_garrett@acushnetgolf.com