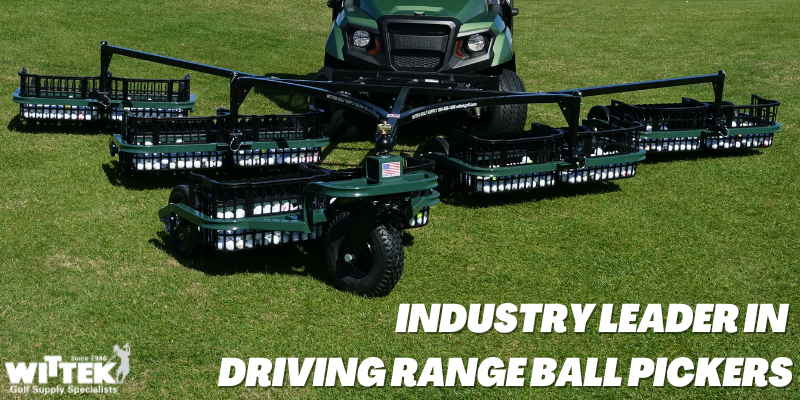 By Vinnie Manginelli, PGA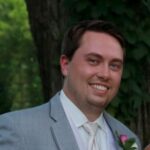 There are those companies in the golf industry that have seemingly been around forever, and they have names that all golf course and driving range operators know – Wittek Golf is one of those companies. Manufacturer and distributor of an array of golf equipment and accessories, Wittek Golf has millions of dollars in inventory in three locations – Georgia, California and their headquarters in Elk Grove, Illinois. Zac Heuer has been Wittek Golf's Marketing Manager since February of 2021, and he recently shared some time to chat for this month's edition of Five Questions.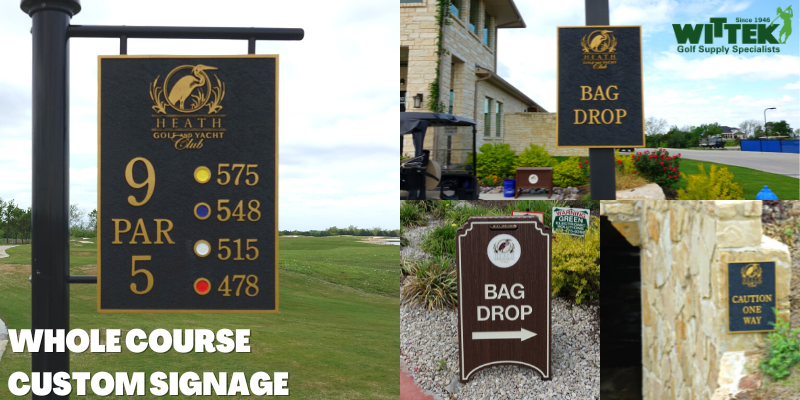 Golf Range Magazine: Can you tell me a little about the history of Wittek Golf?
Zac Heuer: The company was established in 1946 to manufacture golf course and driving range equipment. Over the years the company has acquired six businesses that have enhanced our offerings and expanded our reach throughout the golf industry.
In 2016, we acquired Delta Golf, which added mini-golf putters and golf rental clubs to our product line. The following year we acquired Eagle One out of Southern California, adding two routers, recycled plastic lumber and laminated sheets to enable us to make signage and furniture faster than any other company. And in 2019, we added Southern Golf Flags to the family. This location in Lyons, Georgia gives us over 30 seamstresses, 100+ embroidery heads and a top-of-the-line art screen print and dye sublimation team. We can now turn around those custom flag orders quicker than anyone.
We've grown organically over 76 years to serve the needs of thousands of golf industry clients. The company is now owned and operated by Gene and Tim Pruban, but they have maintained the tradition of excellence that the Wittek family started all those decades ago.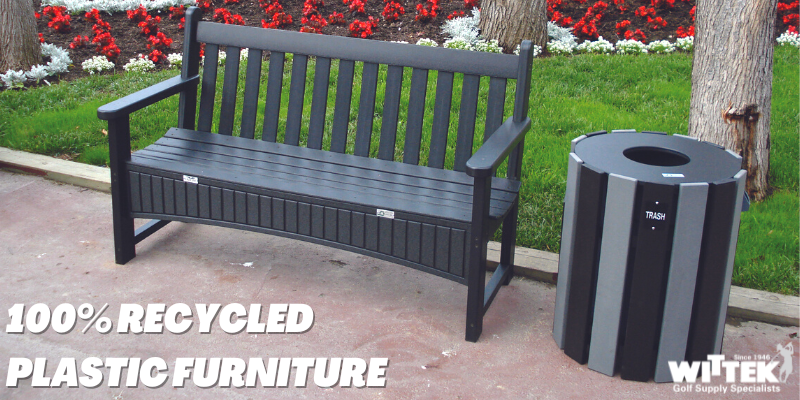 Golf Range Magazine: What are your primary goods and services?
Zac Heuer: Best known for our driving range equipment, we try to have almost anything a golf course or driving range would need. We manufacture and distribute equipment, like ball washers, range pickers and range ball dispensers, and also want to be the one stop where facility operators and professionals can get virtually everything they need.
Look at our website and you'll see items like ropes and stakes, golf towels, bunker rakes, irrigation and safety equipment, cups, clocks and tee signs, and that barely scratches the surface.
We also build recycled plastic benches, picnic tables, planter boxes and podiums in house and offer an array of other big-ticket items that consumers can see on our website.
Our location in Georgia provides custom, hand-sewn flags that have broadened our menu of products.
With a variety of range mats and practice nets and cages, we really do offer more than we can touch on here.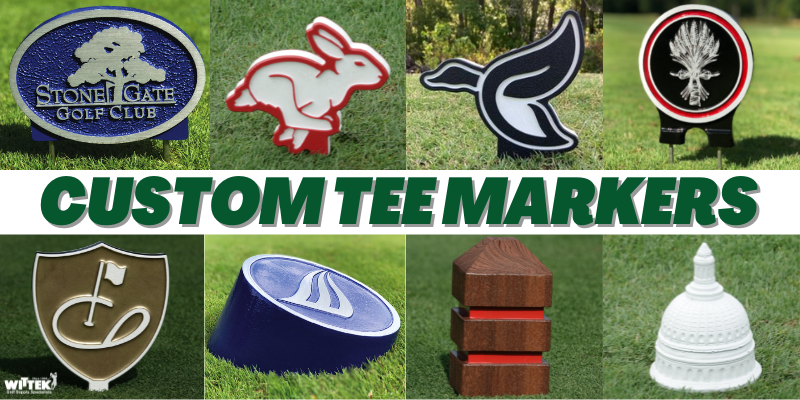 Golf Range Magazine: What is your role at the company?
Zac Heuer: As the Marketing Manager, my primary responsibility is to help increase sales via email and phone communications. We conduct a variety of advertising campaigns, but eblasts and paid digital advertising are effective at getting our message out to the masses.
I am always looking to grow the business with targeted email campaigns directed towards PGA Professionals, superintendents and general managers. We want to get in front of the decision-makers at the facilities that haven't worked with us before or haven't ordered product in a while.
I am responsible for keeping our website, social media and online content current and attractive, so as existing customers and prospective new clients visit our sites, they will want to do business with us. It remains our mission to provide a one-stop-shop to our customers, understanding that they are very busy and time is not a luxury they often have.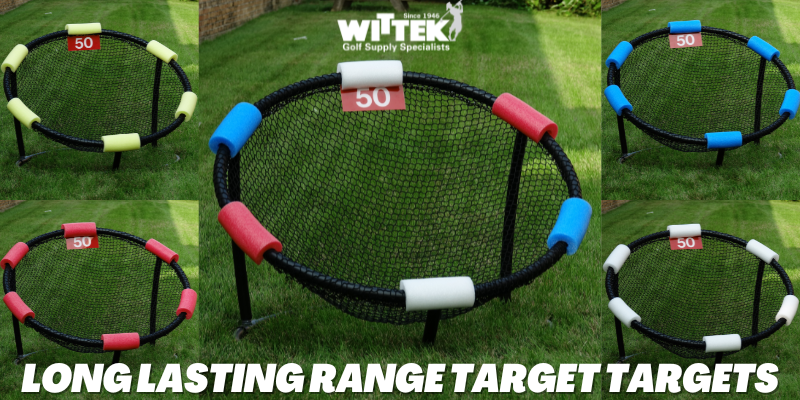 Golf Range Magazine: Who is your primary customer?
Zac Heuer: Our customers are the very individuals just mentioned – golf course and driving range owners, operators and professionals who seek high-quality products from a company that's been a staple at many of these facilities for decades.
We also have a few non-golf clients in the hotel and resort industry who have added our recycled plastic furniture to their lobbies, patios and pool areas.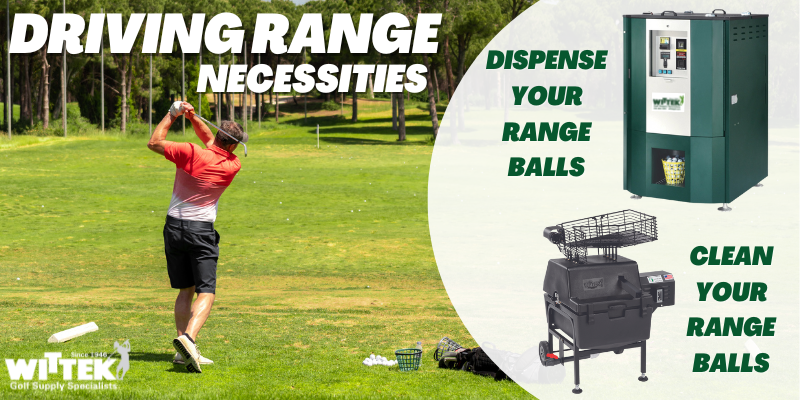 Golf Range Magazine: What's next for Wittek Golf?
Zac Heuer: We want to grow our recycled plastic furniture business, and this can be done in and out of the golf industry. We see immense opportunity for growth in that area.
We will continue to serve our existing clients, while adding new businesses to our customer base. We want to continue to have everything we provide made in America – we care about that a lot since there are jobs created that help support the areas in which we operate.
We're also going to re-engineer a lot of the products that have been around for many years to be even more efficient and effective for our clients than ever. Technology allows us to service our customers virtually through online manuals and FaceTime communications. If a client has an issue with a piece of equipment, we can diagnose the problem and determine the parts needed virtually 99 percent of the time. It's that type of innovation and service that has separated Wittek Golf from our competitors over the years.    
For more information on Wittek Golf, and to see the incredible line of products offered, log on to the website today!