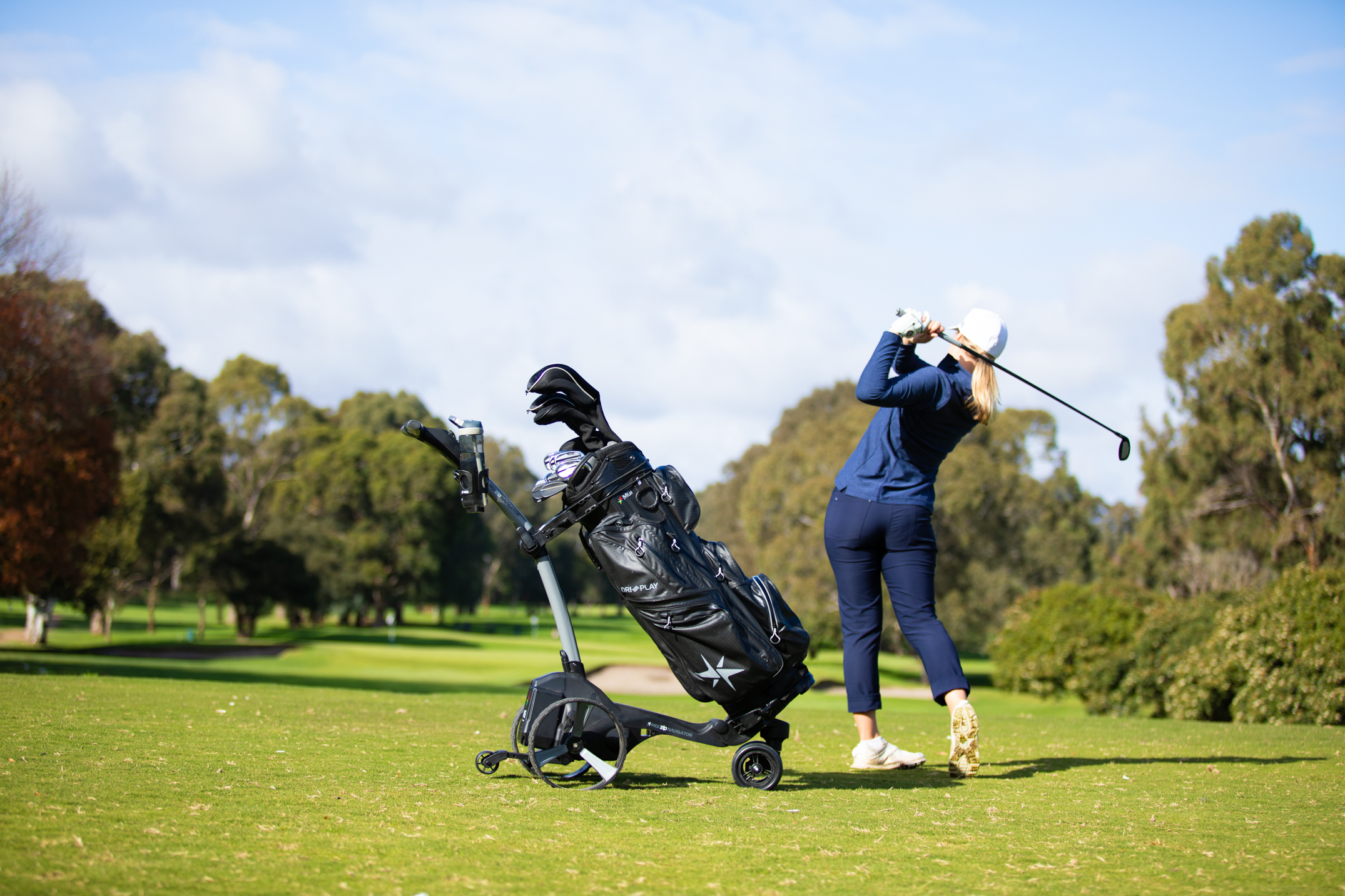 By Vinnie Manginelli, PGA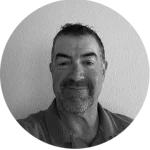 The effects of the pandemic on golf have been well-documented. Millions of new golfers, full tee sheets and golf shops with record sales have been the trend. But another trend we've seen is that more golfers are walking their courses. From the start of the pandemic, the wide-open spaces of our golf courses have been a respite from quarantine, isolation and inactivity. What's better than double strapping your bag on your back and watching those steps increase on your wearable fitness device or smartwatch? How about walking those same fairways, but with your bag resting comfortably on a battery-powered electric caddy that allows you to walk hands-free?
William Holbrook is the Vice President of Sales at MGI Golf, the largest manufacturer and distributor of electric caddies in the world. Holbrook recently spent some time with me to tout the company, its products and its future for this month's edition of Five Questions.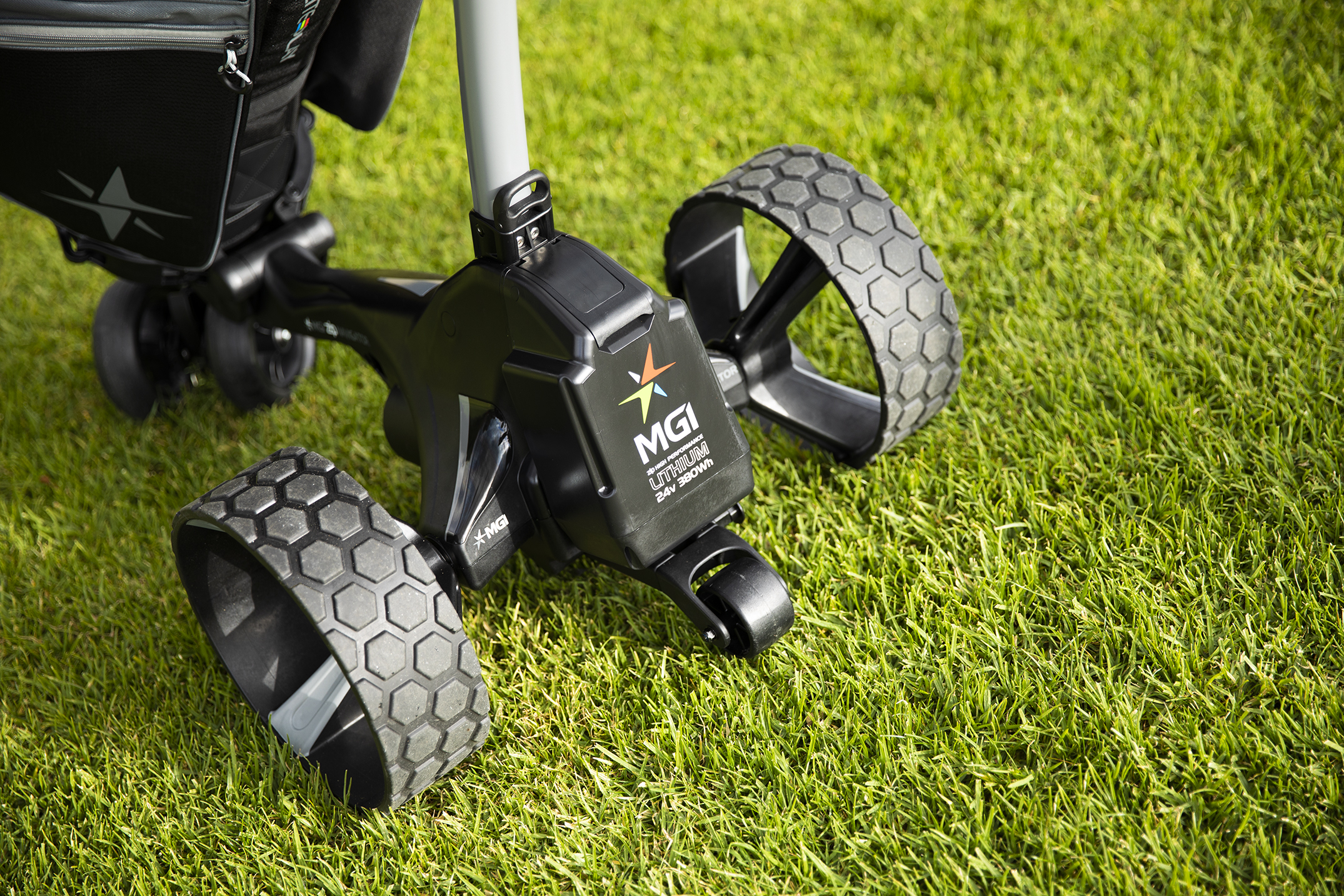 Golf Range Magazine: Can you tell us about the history of MGI Golf?
Holbrook: The history of the company dates back to 1993, when Ian Edwards, an electric caddy distributor, started MGI Golf out of his garage in his native Australia. Golf is a walking sport outside of the United States. So, enhancing the experience for walking golfers around the globe with the best electric golf cart in the world was his goal.
MGI grew its customer base in Australia, and as it got more popular, Edwards used his industry contacts worldwide to spread the MGI name and the mission of his company. We're now a global company, represented in 48 countries, and 49 of the 50 United States.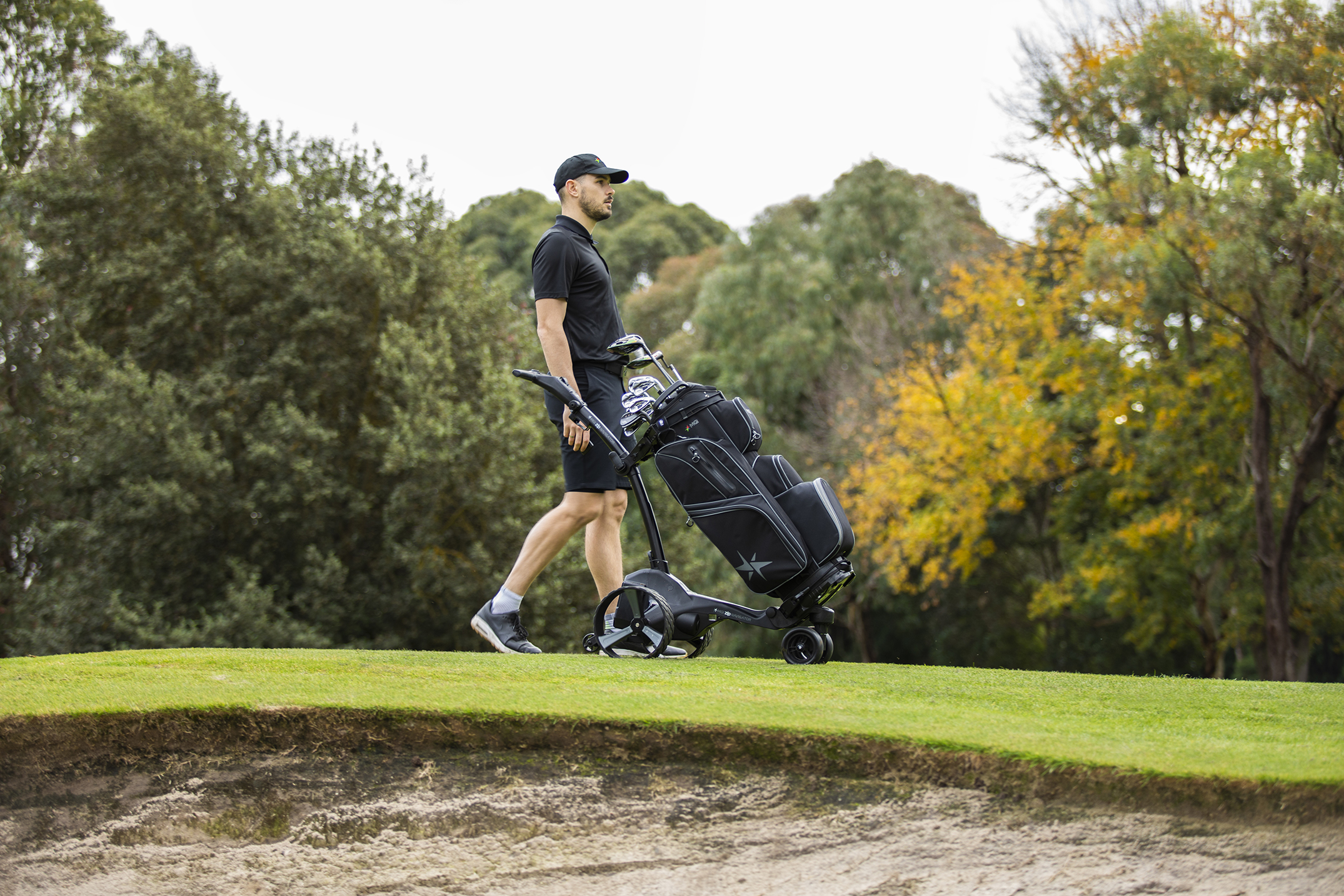 Golf Range Magazine: What are your primary goods, services and technology?
Holbrook: MGI Golf sells battery-powered electric caddies that make the golf experience easier, more comfortable and less physically stressful on your body. This isn't just a convenience – there are health benefits to remote motorized caddies, both during the round, and after. Once people use them once, they're hooked instantly, often asking themselves "Why didn't I get one of these carts before?"
After several decades, the product has gotten so much more advanced and user friendly. It's not intimidating for those golfers who may wonder if they can handle the assembly and breakdown before and after their rounds.
Our research and development has produced some of the most technologically-advanced electric golf caddies on the market. And as such, we're not putting out a new line every year, claiming this enhancement and that improvement. Our current primary product, the Zip Navigator, was introduced in 2018. These are high-ticket items, so it's more effective for us to let the momentum build over time, and continue to tout the one-of-a-kind innovation of MGI Golf.
We promote the caddies as guaranteed to go 36 holes, but feedback from our many customers indicates that 54 holes of golf is not out of the question. It depends upon the weight being carried and the terrain, of course. But if you're playing in your 36-hole club championship, your MGI Zip Navigator will be by your side the whole time.
On that note, we do have three hand-held electric golf caddies, the Zip Series X1, X3 and X5 that have become extremely popular in the industry.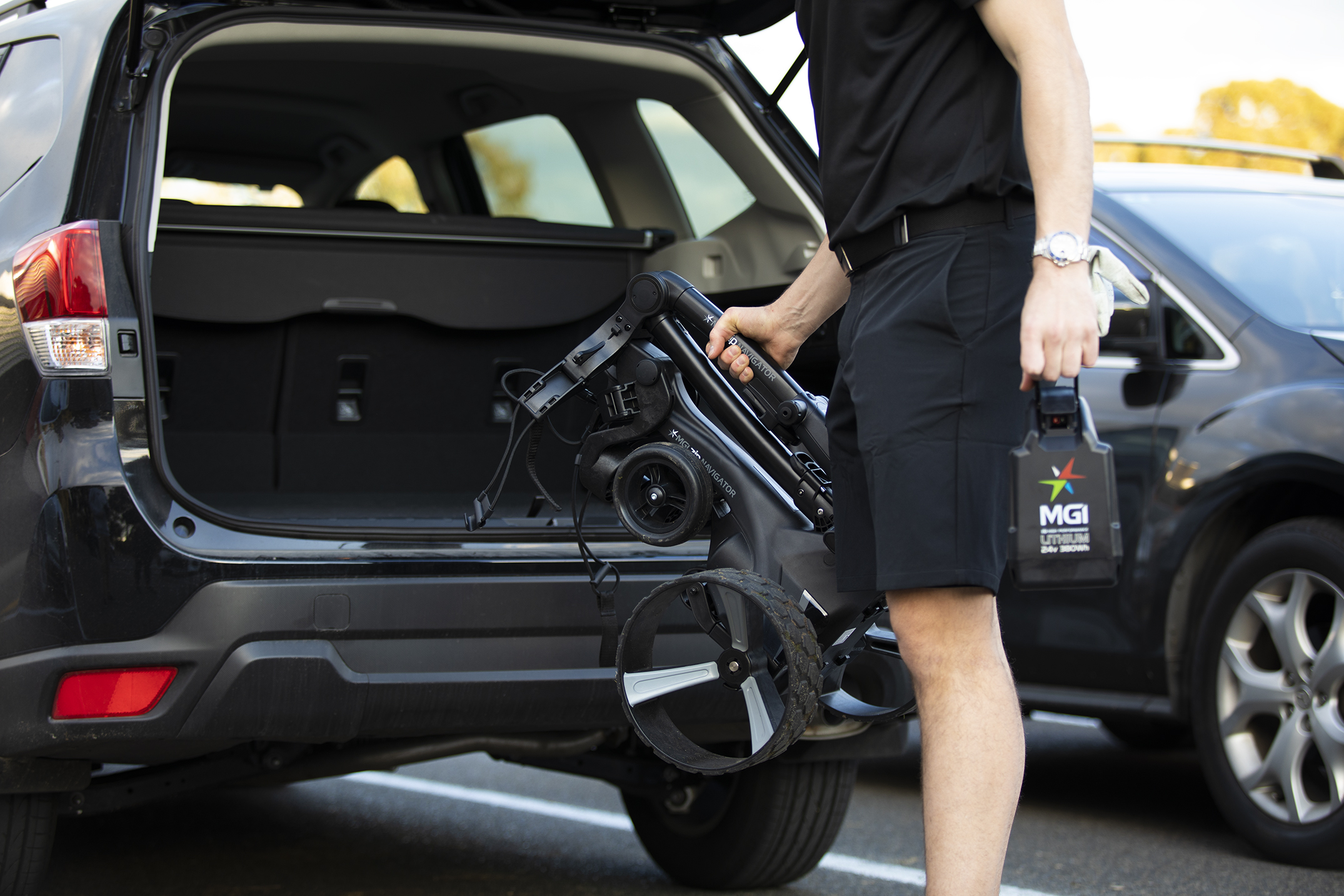 Golf Range Magazine: What is your role at MGI Golf?
Holbrook:  I am the Vice President of Sales at MGI Golf, starting with the company five years ago after meeting Ian Edwards at a tournament that we were both sponsoring. I was with another company at the time. We started talking and I was instantly impressed with the electric golf carts that he was trying to bring to the United States. The company was still fully overseas at the time.
I came on board and took on most of the sales manager duties, and have been in my VP role for just over one year. I serve as a liaison between our in-house employees and our outside sales reps, and am often the face of the company when it comes to talking to new accounts and establishing new partnerships.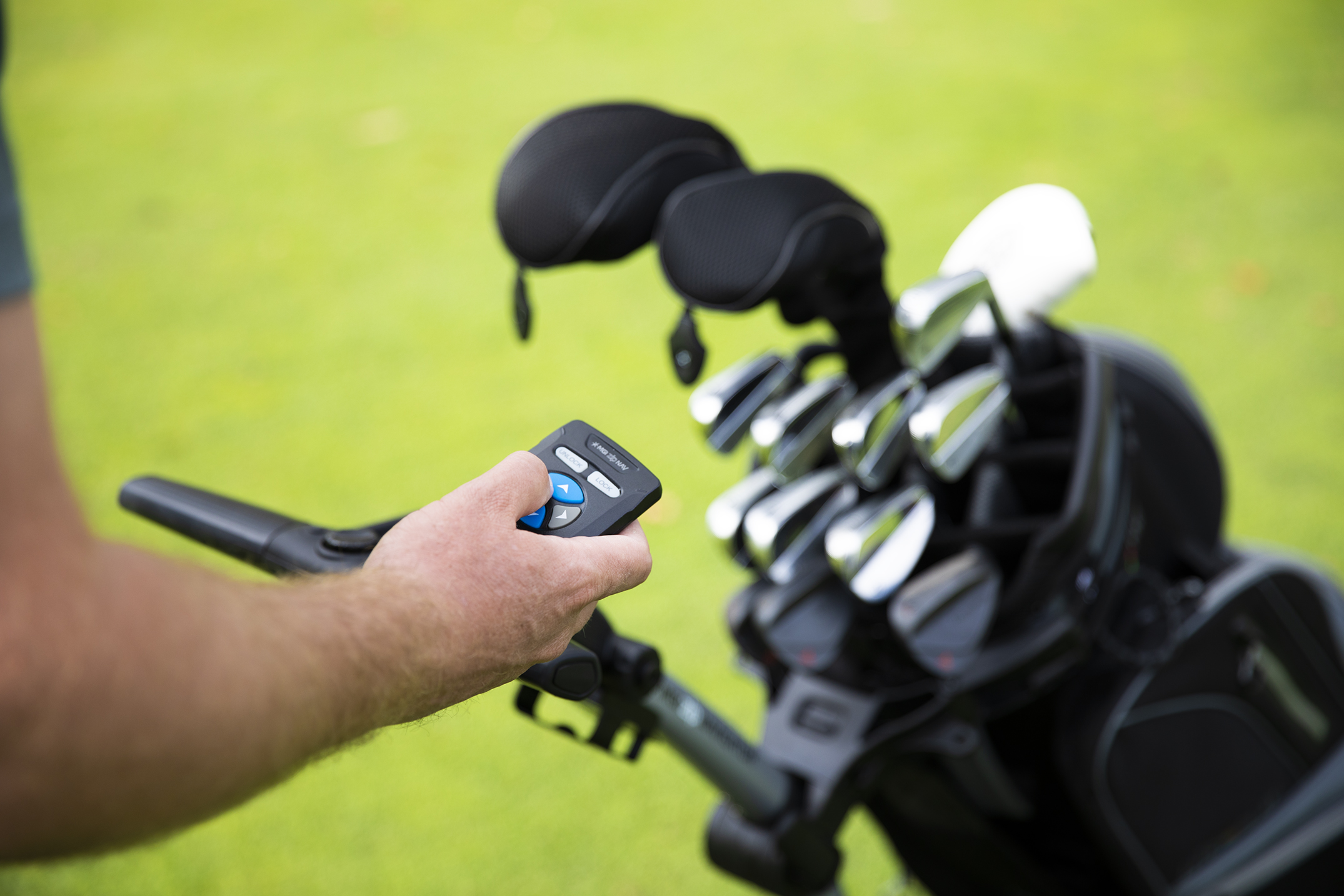 Golf Range Magazine: Who are MGI Golf's primary customers?
Holbrook: We have partnerships with several channels in the golf and retail industries, including independent retailers and PGA Professionals at green grass facilities. In fact, the green grass channel is our biggest customer. For us to be successful, it is critical for us to have our caddies in the golf shops for members and golfers to take out and try. It's a huge selling tool and a massive focus for us.
All of our account holders enjoy special pricing that enables them to bring a demo into their golf shop for the consumers to try. Our pricing structure makes it as easy as possible for the retailer and MGI to be successful.
We've seen a recent trend of green grass facilities taking on a series of carts to rent out to their golfers. It's a great revenue-producer for the facility and an excellent service to the customer, enhancing their walking experience.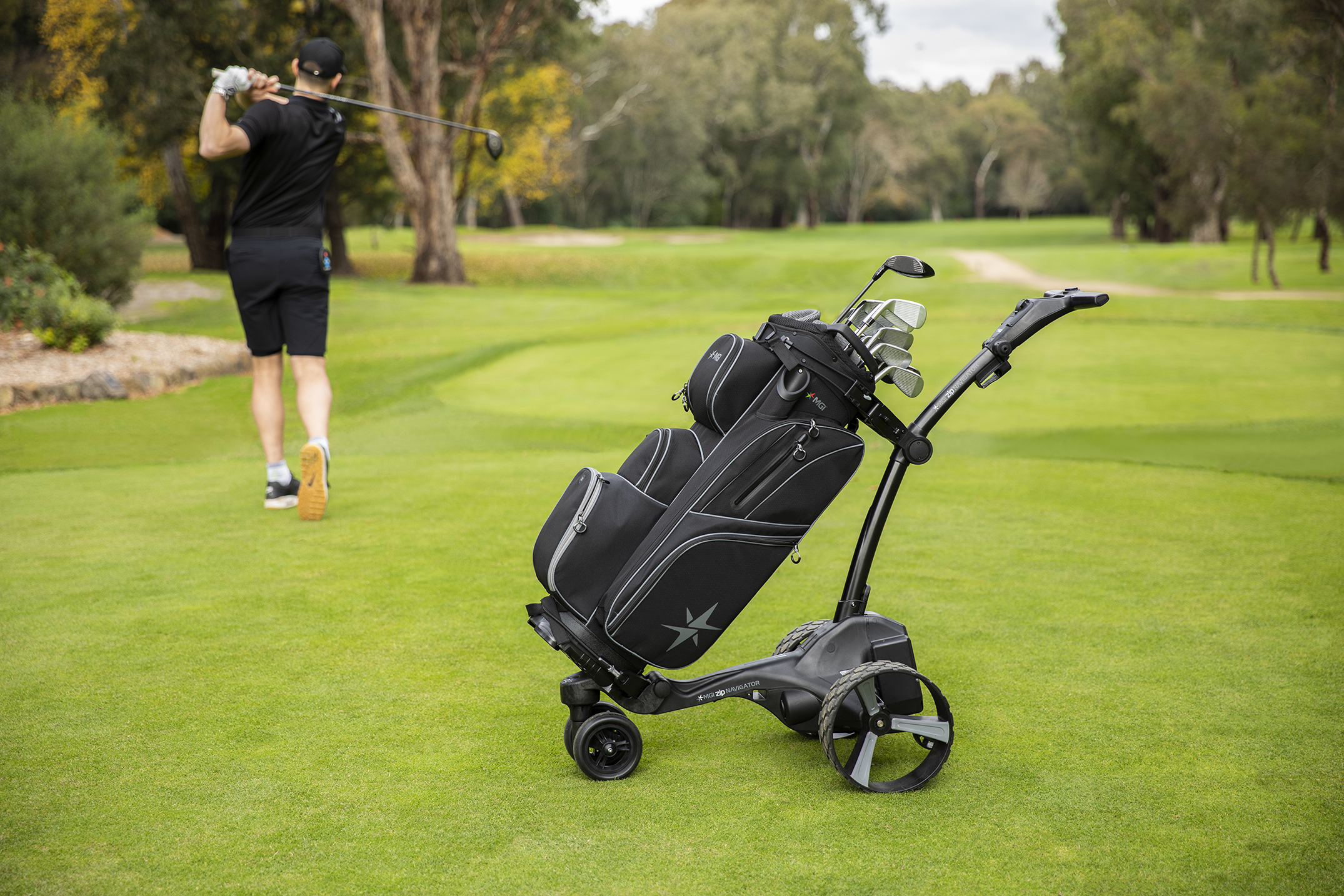 Golf Range Magazine: What is in store for the future of MGI Golf?
Holbrook: We have a brand-new unit coming out this fall that is taking innovation and technology to the next level, and is really doing some things that no one's ever seen before in this space. They'll be GPS-enabled, allowing you to better determine your shot selection. They will also be geofenced to protect from them ending up in a bunker or water hazard. Look for this product on our website this October!
The future of the caddie is one where it's not just going to be a golf cart anymore. It's going to be the communication hub of your golf game. Your phone's going to be connected, and your shot distances, statistics, scores and tendencies with be automated. This caddy will be a hub of data being stored.
Our team is ever-growing, with 33 sales representatives here in the U.S., backed by our dedicated USA Head Office team in Las Vegas. We have a staff of 10 employees to help facilitate the growth we're striving for in this vibrant golf market.