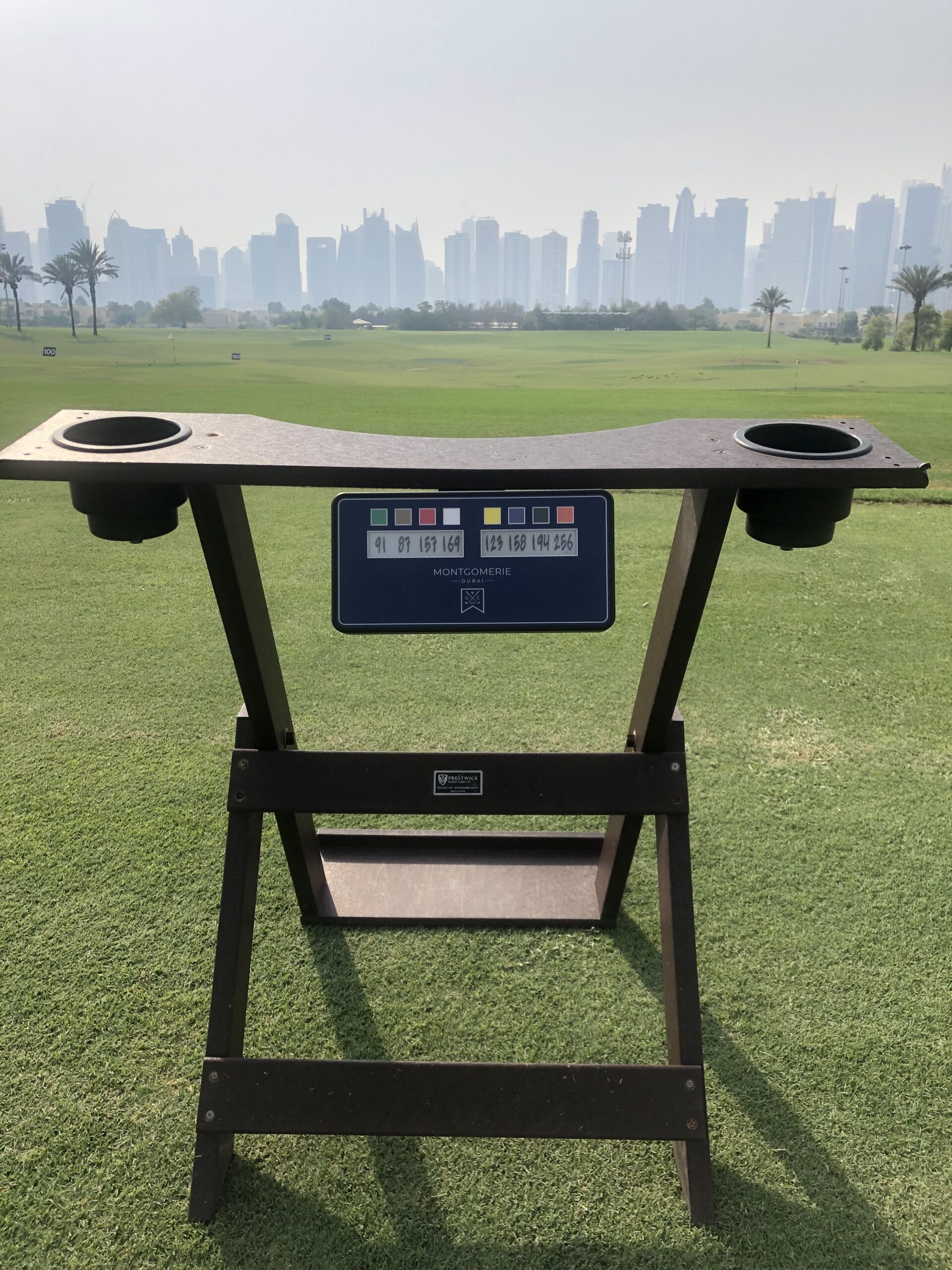 By Vinnie Manginelli, PGA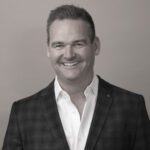 Founded in January of 2019, FLAGD Golf is a GPS distance measuring solution for golf course practice facilities. It's a device, usually affixed to a bag stand, pole or range ball crate, that provides precise distance measurements to various targets on the range. With a FLAGD Golf device at each hitting location on the range, there is no more guesswork on the part of the golfers when it comes to the distance between them and their intended targets.
Troy Parish, a scratch golfer in Solana Beach, California, is the Founder and CEO of the company. He enjoys playing competitive golf and always found something lacking in his own practice sessions. Excited to chat about his innovative products, Parish shared a few minutes on the phone recently to discuss the growth of his company for this month's installment of Five Questions.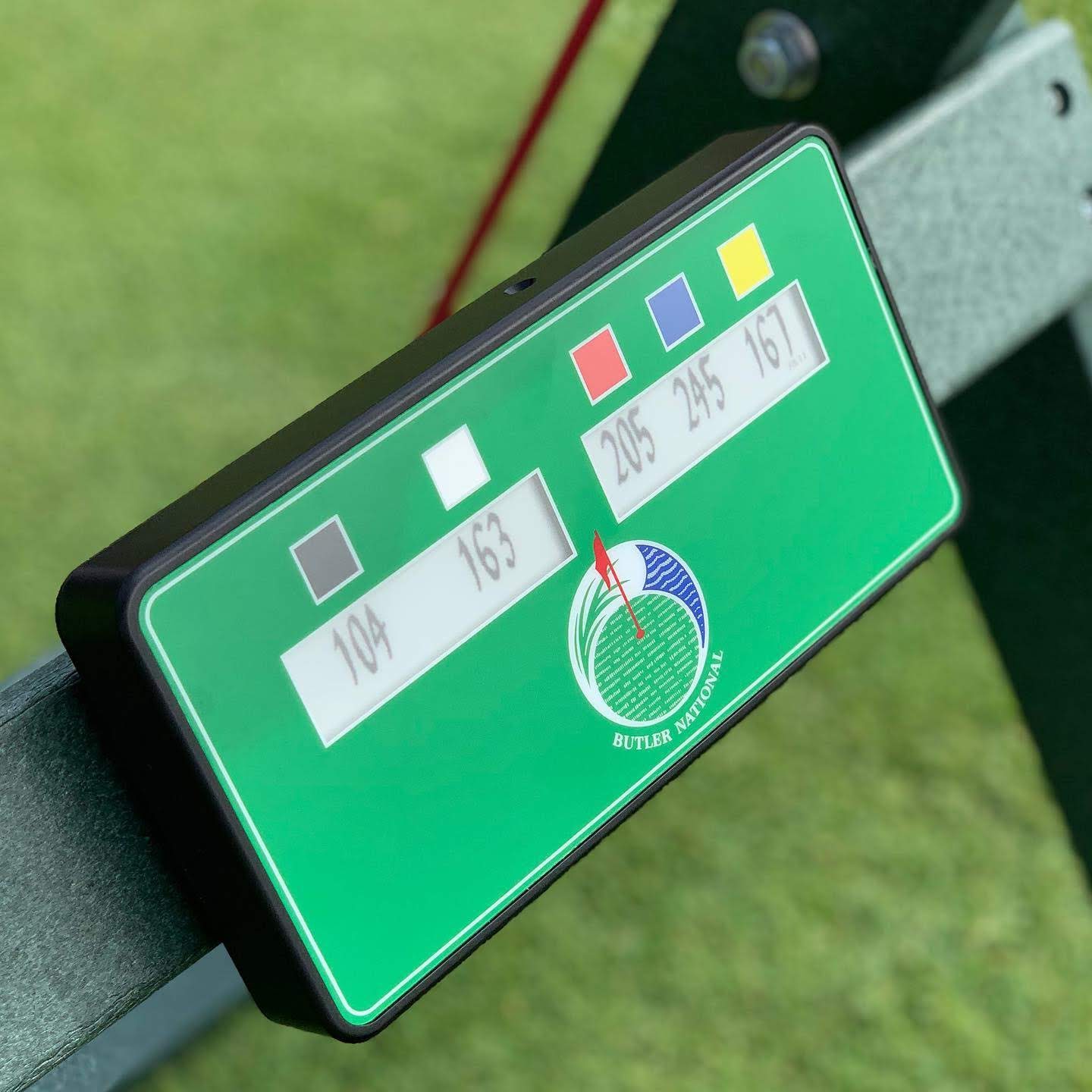 Golf Range Magazine: Can you tell us about the motivation behind the FLAGD Golf product?
Parish: I grew up playing golf, and it was always a pet peeve of mine that you never really knew the precise distance from your hitting area on the range to your target. There are a lot of ranges that will have signage of some sort or a sandwich board near the ball dispenser or clubhouse indicating the yardages to each colored flag, but those generic distances are not accurate from each individual hitting bay.
I was on the range at my home club, The Santaluz Club in San Diego one day, and saw that they started putting range finders on each bag stand so members could determine their distance to any spot on the range. I thought it was interesting and appreciated the concept, but I also noticed that many golfers were not utilizing them. There were also logistical issues like dead batteries and the occasional missing device.
I felt there "had to be a better way", and with my technology background, I knew I could come up with something better. I had an idea to utilize electronic ink technology and GPS in a fixed device that automatically provides the distances from each hitting area to every target on the range. I drew up some plans and took my idea to a few friends in technology and production, and another in the golf industry. They loved the concept and thought it had a lot of merit. We moved forward from there and FLAGD Golf was born.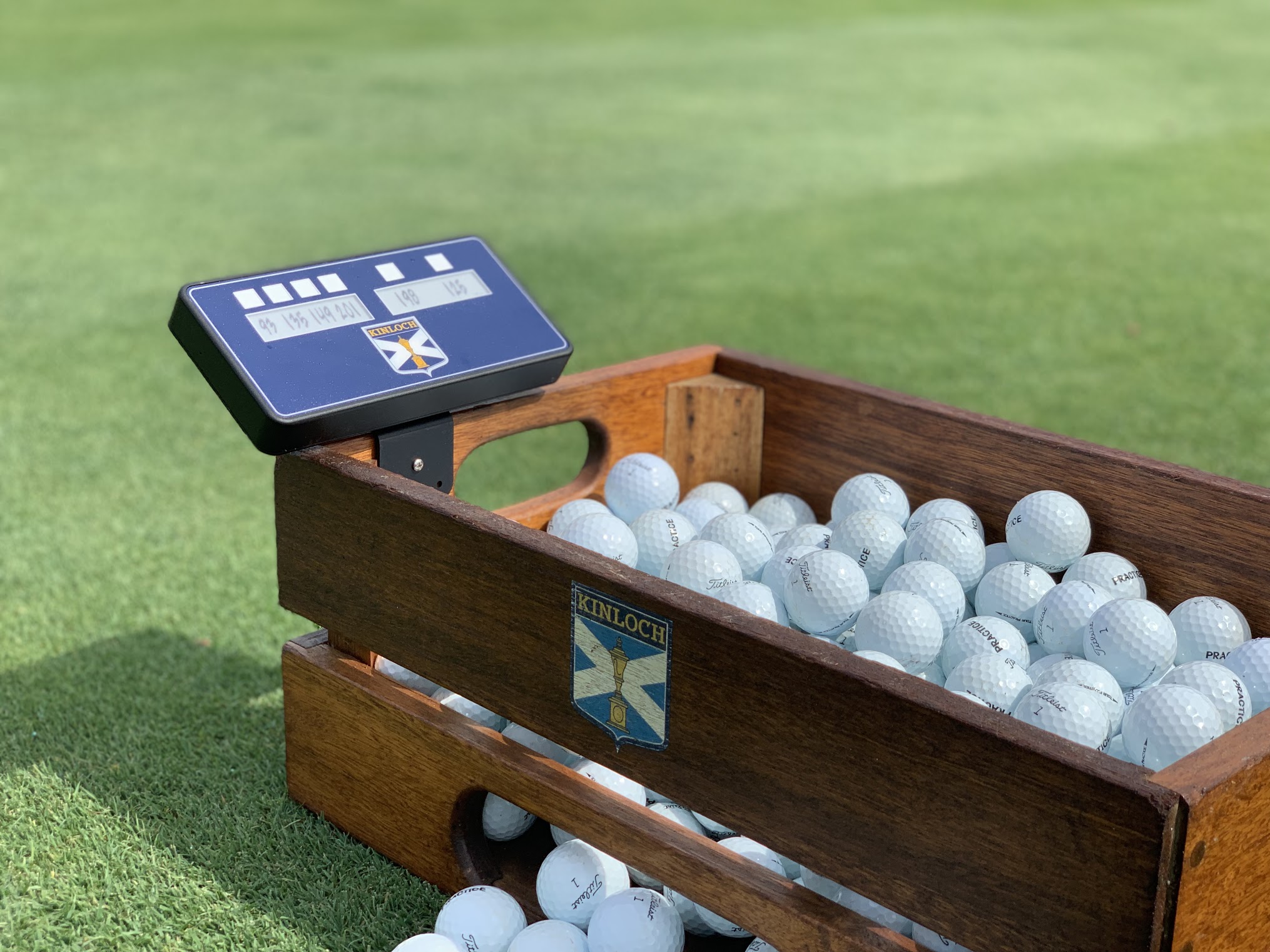 Golf Range Magazine: What can you tell us about the technology built into the FLAGD Golf devices?
Parish: Without getting too technical on your readers, "tiny microcapsules suspended in a liquid, etc.", it's a digital display that uses electronic ink technology, rendering numbers that appear almost hand-written. This technology was adopted in early e-book readers and consumes less power than most LCD screens. The displays are also effective in outdoor light, making the golfer's time on the range super effective. In fact, the primary purpose of the product is to improve the practice experience. We like to say that better practice leads to better results, and that's been proven throughout the industry. Knowing one's distances from each target gives golfers purpose when they're practicing, rather than randomly hitting to different targets.
They're very user-friendly and low maintenance. The golfers do nothing but read the yardage number stated for their desired target. The course staff puts them out each morning, pressing a single button on the top of each device to trigger the GPS. They are very easy to take in each night and put out each morning. They're also very durable and handle heat, cold and the elements very well.
The electronic ink technology uses battery power only when the button is pressed and the GPS is determining the yardages. Otherwise, the devices go into a display mode that does not utilize any battery power. If by chance the battery power is depleted during the two-year period, they simply take four AA batteries, which are conveniently slated to have an active life of 24 months. You can see why we use the terms Simple – Accurate – Reliable to describe our product.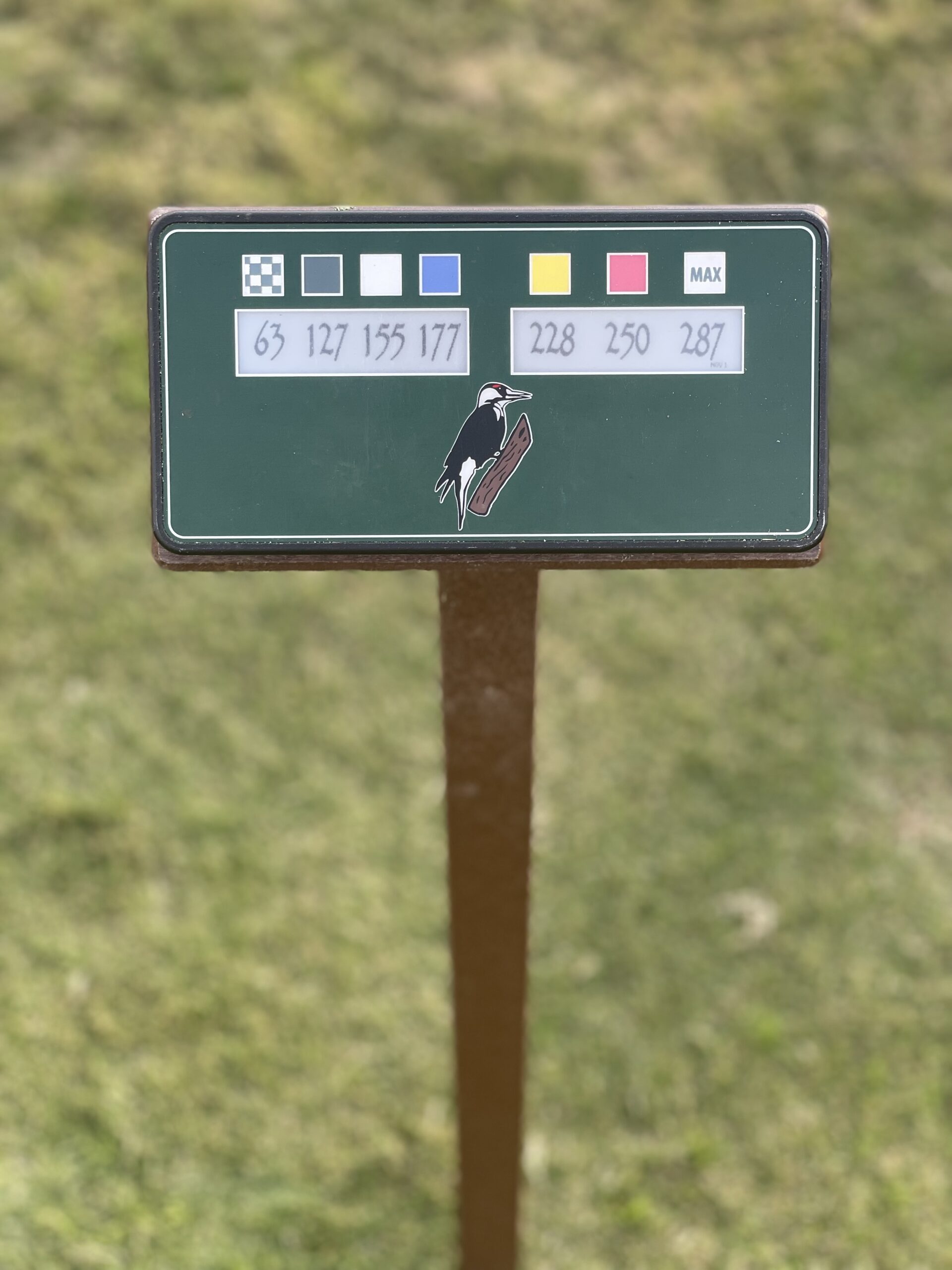 Golf Range Magazine: How have you worked with your customers to integrate the FLAGD Golf product into their practice facilites?
Parish: We go to great lengths to integrate our product with the course aesthetics. We've made our devices fully customizable to conform with the unique look and feel of the golf facility. With different color target boxes available and the ability to include the club's logo, the appearance of our devices fits right in with that of the practice environment.
As we foster relationships with each new club that comes on board, we're seeing additional facilities in their regions also expressing interest in our product. Though the majority of our customers are currently private clubs and high-end resorts, we do have some public course clients and recently secured our first stand-alone range.
We conduct a consultative call with the client before implementation, during which time we discuss customization and positioning of the devices. In fact, we can display the devices wherever the customer wants. We've installed them on the back of bag stands, the side of apple crates and even on their own independent stand.
We also have a Big Board version of our FLAGD Golf distance measuring solution that is ideal for smaller hitting decks and short game areas, as well as for facilities that don't want to put a unit on every hitting stall.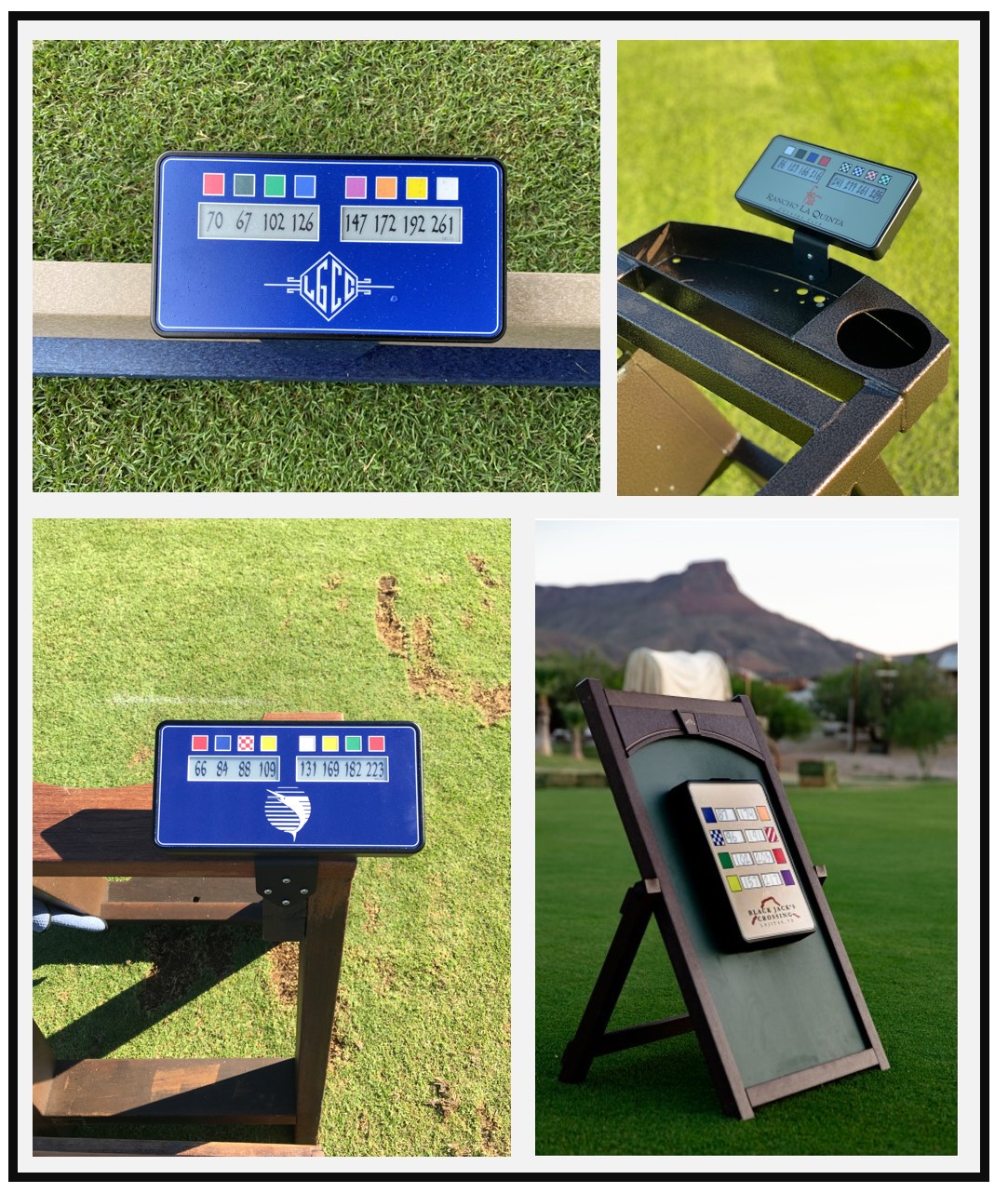 Golf Range Magazine: With three years under your belt, how many facilities have adopted FLAGD Golf technology on their practice ranges?
Parish: As we steam forward into 2022, we're right at 250 facilities that have FLAGD Golf technology on their practice ranges. It is, however, growing pretty rapidly, and we're forecasting an additional 250 clients in 2022 alone.
Each facility is different, of course. Some subscribe to as few as three and others have as many as 92, with an average of 15 per facility. Under our subscription model, each club agrees to a two-year contract, and can pay monthly per unit or all up front and receive a discount on the cost. At the conclusion of the two years, they either renew the subscription for another two years or simply return the devices. The subscription itself includes everything – the devices, installation, customer service, batteries, repairs, etc. We pride ourselves on our almost perfect renewal rate.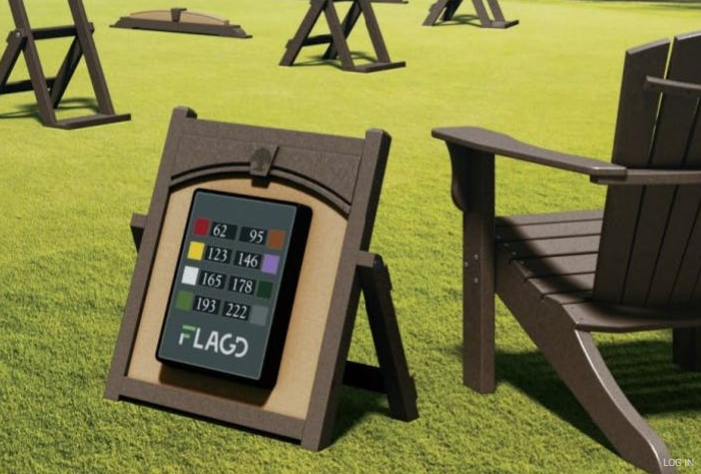 Golf Range Magazine: What does the future hold for you and your company?
Parish: With the stellar feedback we continue to get from range operators, GM's and PGA Professionals, we look forward to continued growth, like I said, ideally doubling our customer base in 2022. Initial reaction is always super positive, and ongoing input from customers is that members love them and we've become an integral part of their range.
We recently debuted a "High Pin" Par Three Solution that courses can install at the entry point to Par 3 holes. This Big Board unit provides accurate yardages from all sets of markers so players know what club to bring to the tee box, alleviating the need to carry several clubs to the tee. This idea came from our customers, further demonstrating the importance of not only soliciting customer feedback, but acting upon it.
As we grow our business, we continue to develop relationships and strategic partnerships across the game of golf, including with many PGA of America Sections, the Golf Range Association of America and PGA Magazine, as well as with other vendors and professionals in the industry.
For more information on FLAGD Golf, log on to their website at https://www.flagdgolf.com/