By Vinnie Manginelli, PGA
Tony Day is a two-time Indiana PGA Section Teacher of the Year and a Quarter Century Member of the PGA of America. The PGA Director of Instruction has worked at some of Indiana's finest golf facilities, and has called The Golf Club of Indiana home for more than two decades.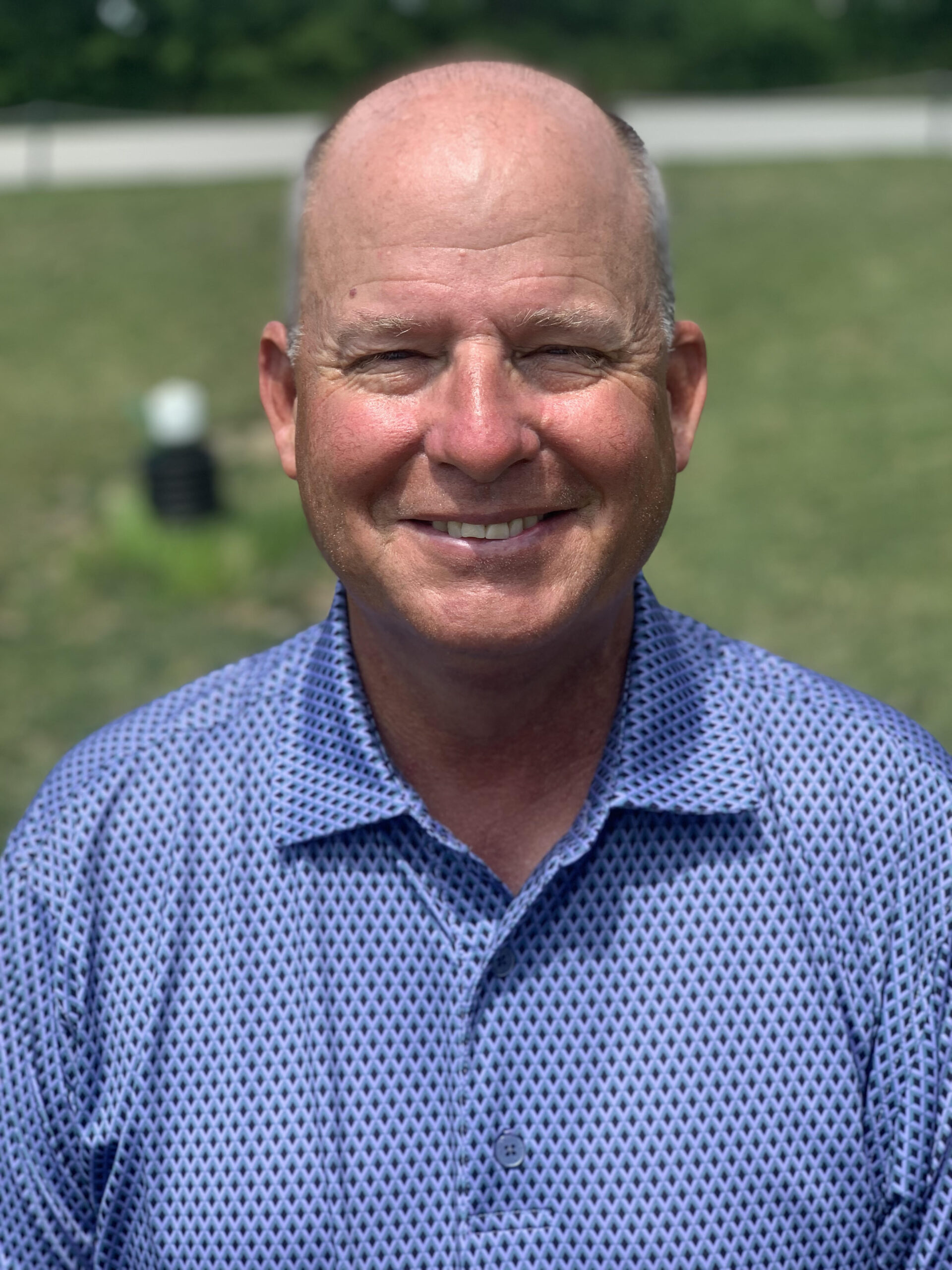 Day and his team facilitate player development programming out of the Golf Pro-Formance Academy, the teaching arm of The Golf Club of Indiana. This state-of-the-art indoor/outdoor practice and instruction facility is 6,000 square feet, and features ten heated indoor hitting stalls that are equipped with the latest in FlightScope technology. They also have SAM PuttLab technology to properly fit and teach on their indoor practice putting green. In addition, there is a full-service bar and snack area, as well as a lounge with 70" television and fireplace. It has become an integral part of the facility's engagement with students and draws many golfers through its doors. As such, Tony has partnered with some of his club manufacturers to create an inviting atmosphere and enhance the golf experience.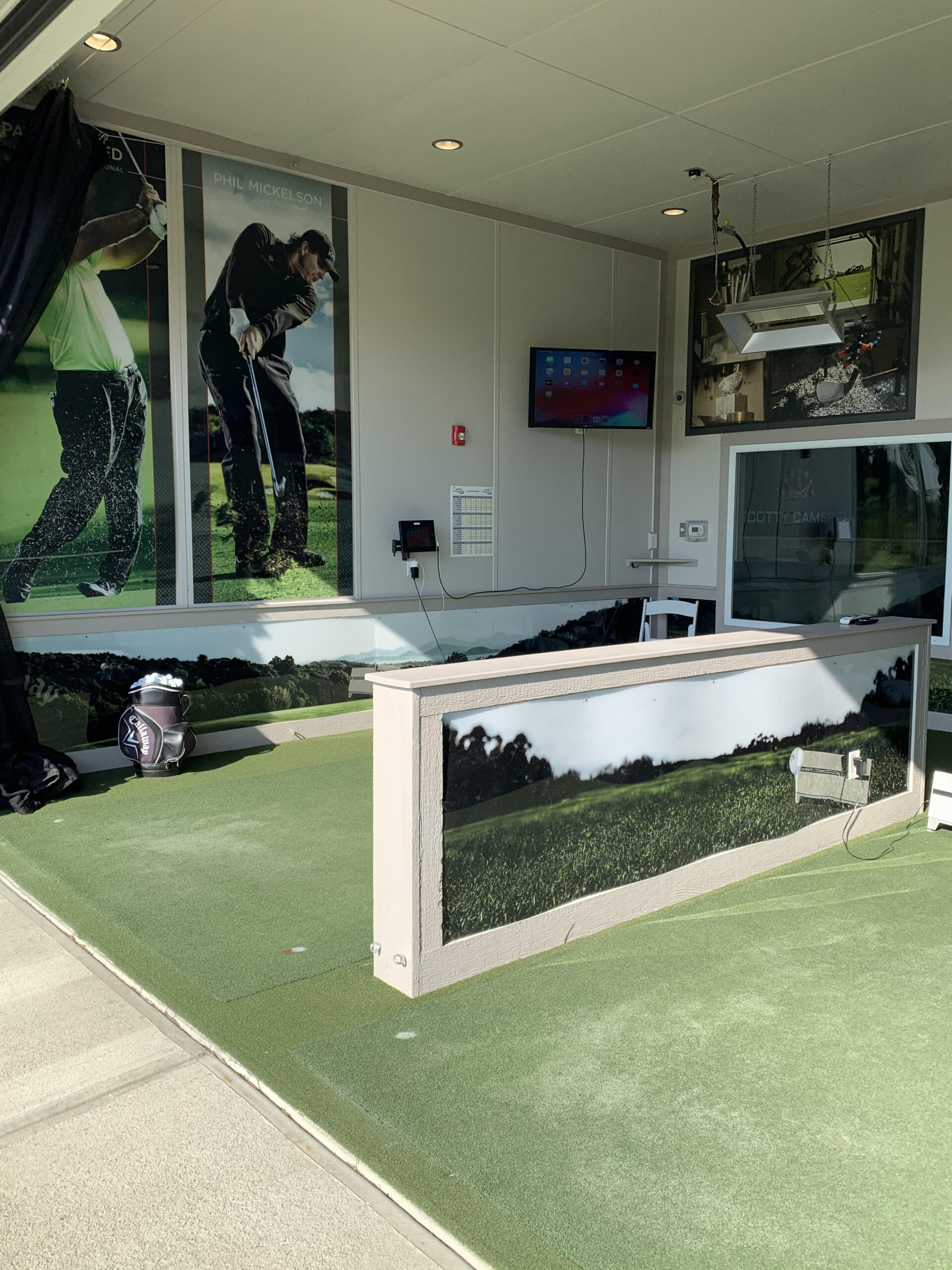 Golf Range Magazine: It seems you have created a unique and special practice and learning environment in your academy building. What has technology meant to the operation?
Tony Day, PGA: With 10 FlightScope launch monitors and one TrackMan, technology drives golfers seeking improvement to our Golf Pro-Formance Academy. Whether they are beginners who have just started playing amid the ongoing pandemic, or seasoned golfers seeking the next level of play, players of all abilities benefit from the feedback provided by these innovative systems. Their precision alleviates much of the guesswork from a lesson, helping students improve more effectively and more quickly.
The TrackMan device is predominately used by our Director of Fitting, Mike Snyder. But we have plans to purchase additional TrackMan systems to further enhance the education process and the student experience. The use of SAM PuttLab helps us focus on the most intricate aspects of a student's putting skills via the comprehensive and detailed data provided. This technology has been a game changer for teaching academies across the country, and our students reap the benefits.

Golf Range Magazine: Technology and your facilities are important. But can you tell me a little about your teaching and fitting staff?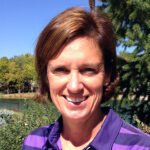 Tony Day, PGA: Our instruction team consists of me and two other teachers. Susan Thielbar is a former player on the LPGA, European and Asian Tours. She was a stellar college player and brings a world of teaching experience to our students.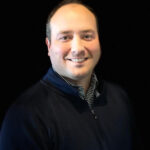 Mike Asbell is our PGA Director of Junior Golf Development and recently won the Indiana PGA Championship, which qualified him for his second PGA Professional Championship. He is an asset to our junior golfers and helps solidify our academy as a leader in golf instruction and player development.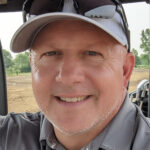 Mike Snyder is a Master Club Fitter for Taylor Made, Callaway and Mizuno, and a Certified Club Fitter for Titleist, Cobra and Ping. Mike's background comes from journalism in Indiana; but, through education and training, he has excelled in custom club fitting to provide this specialized service to our appreciative clientele.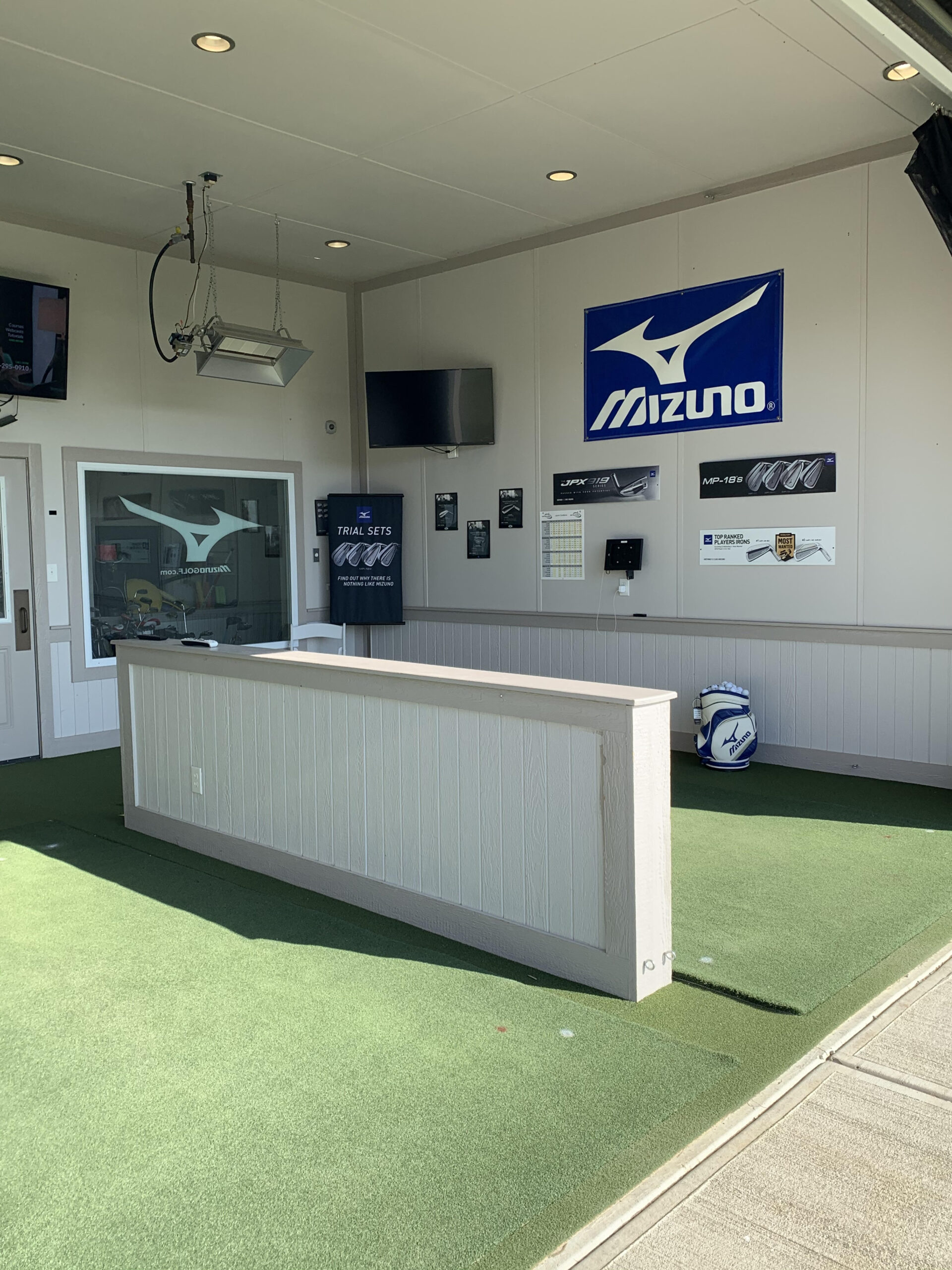 Golf Range Magazine: I see photos of your teaching space on the club's website. The hitting bays are distinctively designed with OEM marketing and graphics. Can you please tell me about these relationships and the setup of your performance center?
Tony Day, PGA: As a teaching and performance center with the mission of helping golfers play better golf – with better equipment, we have become a destination for golfers in our area and beyond. Maintaining an agnostic approach to equipment preferences and sales, we enjoy relationships with many club manufacturers.
Our performance center has five hitting bays with room for two golfers in each bay. As a team, each of our instructors keeps an ongoing staff relationship with a different manufacturer. I am our Titleist staff member. Susan is on staff with Mizuno. And Mike Asbell is our Callaway guy. As such, we have three distinctive hitting bays that are adorned with the marketing and graphics of these brands. Our fourth bay is exclusive to our club fitter, Mike Snyder. And the fifth bay is a dedicated space for PXG and their fitter who serves clients 4-6 days per week. In fact, we are the green grass hub for PXG in state of Indiana. The company subleases the space from our club and The Golf Club of Indiana gets a percentage of sales revenues.
The OEMs came in and furnished each of their bays at their own expense. After all, we want people who are going to work with us, and understand that we're going to sell more product than anyone else in our area. As a result, we look for better dating, more components and the tools needed to effectively promote their equipment, while ensuring our students are better for it.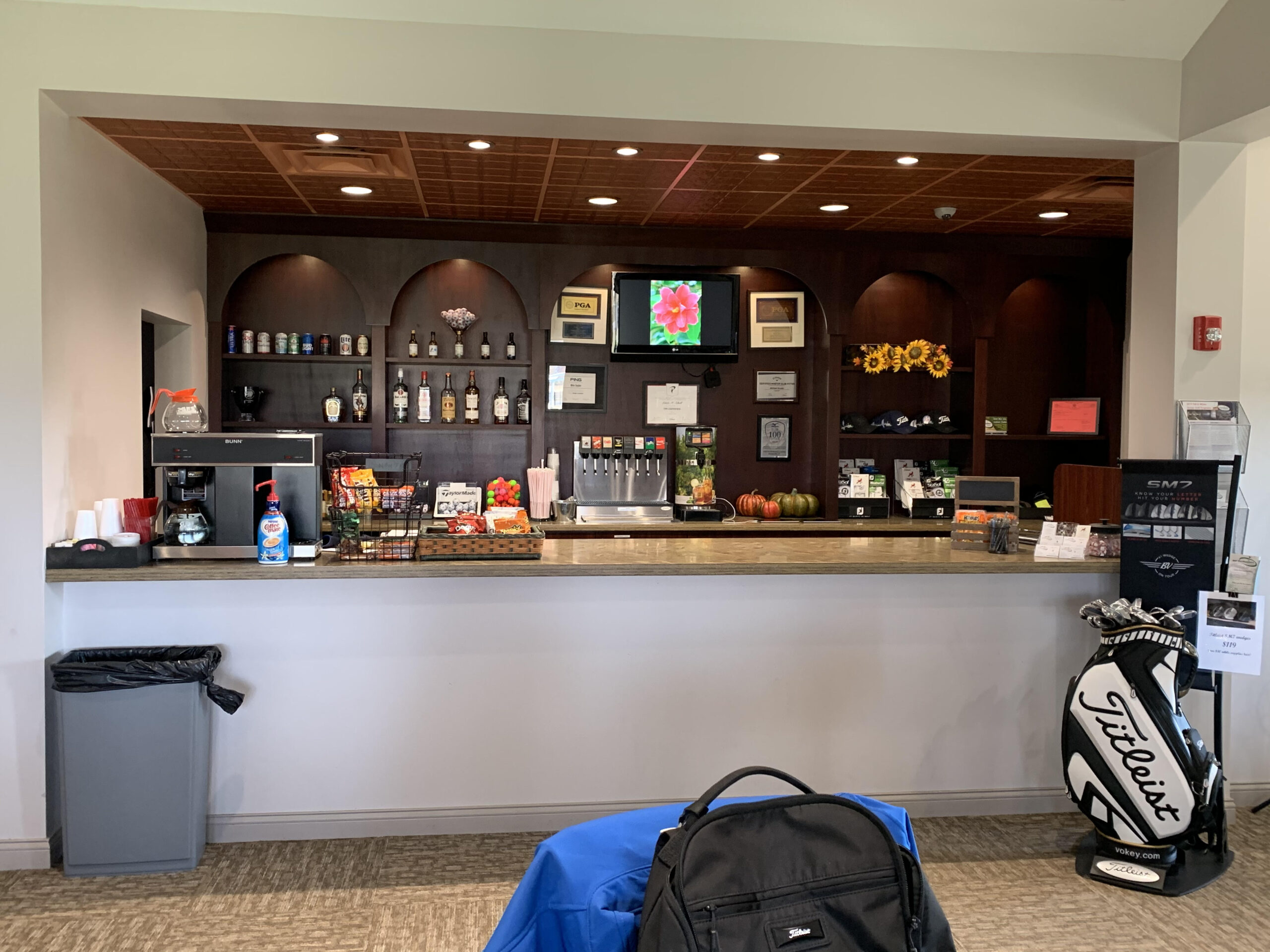 Golf Range Magazine: With new clubs sales trending towards custom orders rather than off the rack purchases, how has this philosophy and method of doing business changed how you handle stocking of hard goods?
Tony Day, PGA: With virtually every new club purchase being preceded by a custom fitting by our fitter, Mike Snyder, we are able to carry far less product than in years past. The hard goods facet of golf merchandising is certainly trending towards custom orders. In fact, regardless of which instructor our students are working with, we all send the fitting appointments to Mike Snyder. Of course, if we had to, any of our instructors could conduct a professional and efficient custom fitting.
We carry very little inventory – mostly wedges and putters. We also work with our partners in this endeavor to come in and conduct club fitting experiences. When we confirm these special events with our vendors and ultimately market the dates to solicit personal appointments, we will also pre-qualify these individuals. After all, we want people at these appointments who will be buying new clubs that day. These events are not the traditional demo day when golfers would come out to try every club on display, only to go to their local big box store to make the purchase.
Before COVID, we'd host 30 Titleist Thursday events each year, but limited that number to about 15 this year. We also did a dozen Mizuno days and several Callaway days.
We also fit for and sell TaylorMade and Ping.
Golf Range Magazine: It seems you've really grown the Golf Pro-Formance Academy in recent years. When did it start and how does your daily operation differ now versus years ago?
Tony Day, PGA: These relationships were established five years ago when our new building was constructed. Prior to this endeavor, our lessons and fittings were conducted on the range and in a makeshift space in our clubhouse, an old farmhouse built in the late 1890's. I'd use the locker room with its 12-foot ceilings, adding mats and nets to facilitate our efforts to grow the game, and our business.
Our General Manager, Jeff Rubenstein and I have known our sales reps for years and we sat down and had a frank conversation with them. We explained our intentions with the new building, the goals we had for ourselves and those we expected of any partners we took on. The ones who came aboard have been all-in on what we're doing, aiding in our growth.
Between the facility, the technology, the relationships and the expertise, we have a winning formula that has proven successful in a short period of time. With the state of the game trending towards custom fitting in new club sales, as well as game improvement and player development, we are fully-equipped to serve our clientele as well as anyone in the business can.