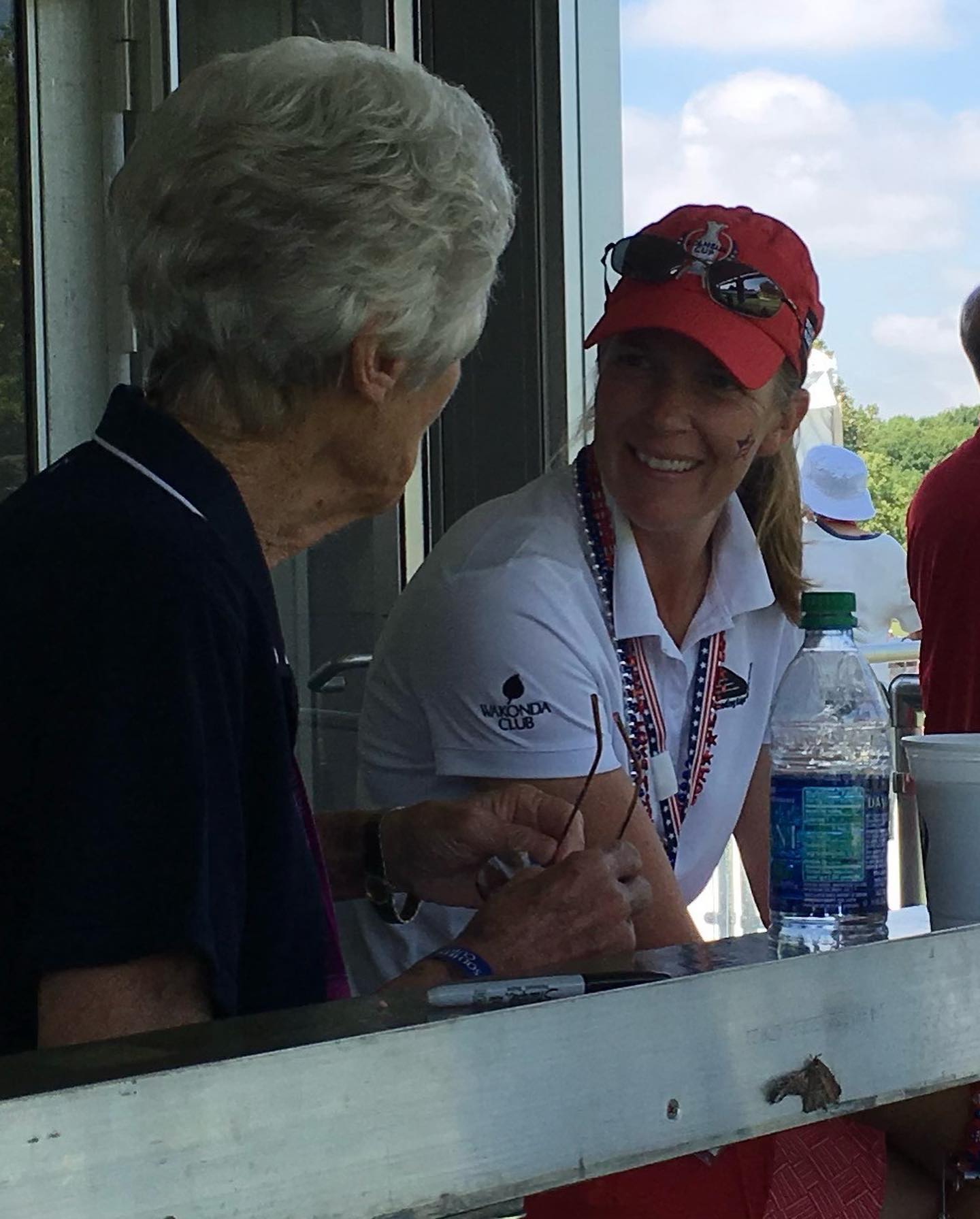 By Vinnie Manginelli, PGA
The Golf Range Association of America has been recognizing top golf instructors and coaches for more than a decade. These are golf professionals who have risen to the top as true leaders in the game.
Through effective programming, detailed analysis and thoughtful care for her students, Sarah Bidney has earned three Iowa PGA Section Teacher of the Year Awards, three Section Youth Player Development Awards and Elite Member Status as a GRAA Growth of the Game Teaching Professional for seven years running. After eight years at her previous facility, Bidney changed clubs earlier this year and is now the PGA Director of Instruction at Hyperion Field Club in Johnston, Iowa. Get out your notebooks and enjoy some tips from a pro's pro in this month's edition of Five Questions.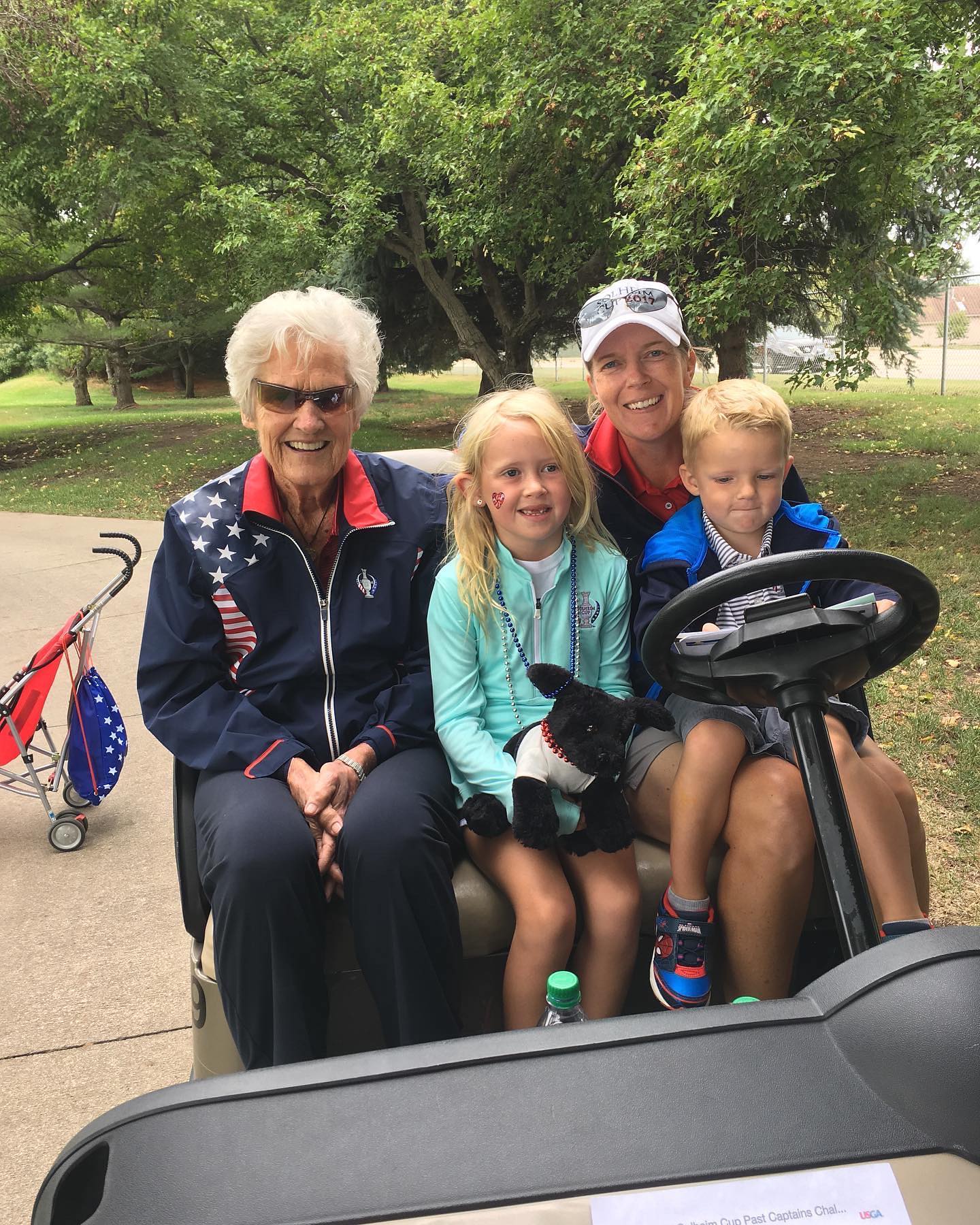 Golf Range Magazine: When did you get your start in golf? Was there anyone who was instrumental in getting you into the game?
Bidney: I started playing golf at the age of 14, when my algebra teacher, Mr. Smith, announced in class that any girl could join the golf team and he'd teach us to play. All we needed was $20 for the team jacket – he held it up and it was a nice jacket! I had already decided to stop playing basketball and softball but still wanted to play a sport, and golf seemed like a good opportunity. I looked at several friends sitting around me and we all decided we'd join the team.
I went home and told my parents about our plan. After all, my dad had played golf when my sisters and I were younger, so I had a little exposure to the game but otherwise knew very little about it. He said if I was looking for an easy sport, then this wasn't it. He said it would take a lot of work and could be extremely frustrating. Like any teenager, I ignored his warnings and went ahead and joined. At that point, he also picked the game up again and the rest is history!
Looking back, it was pivotal that my father started playing when I did, as we'd play over the summer and fall each year. He also found a local pro for me to work with to improve my skills. I was one of the few girls practicing and playing outside of the Johnston High School golf season.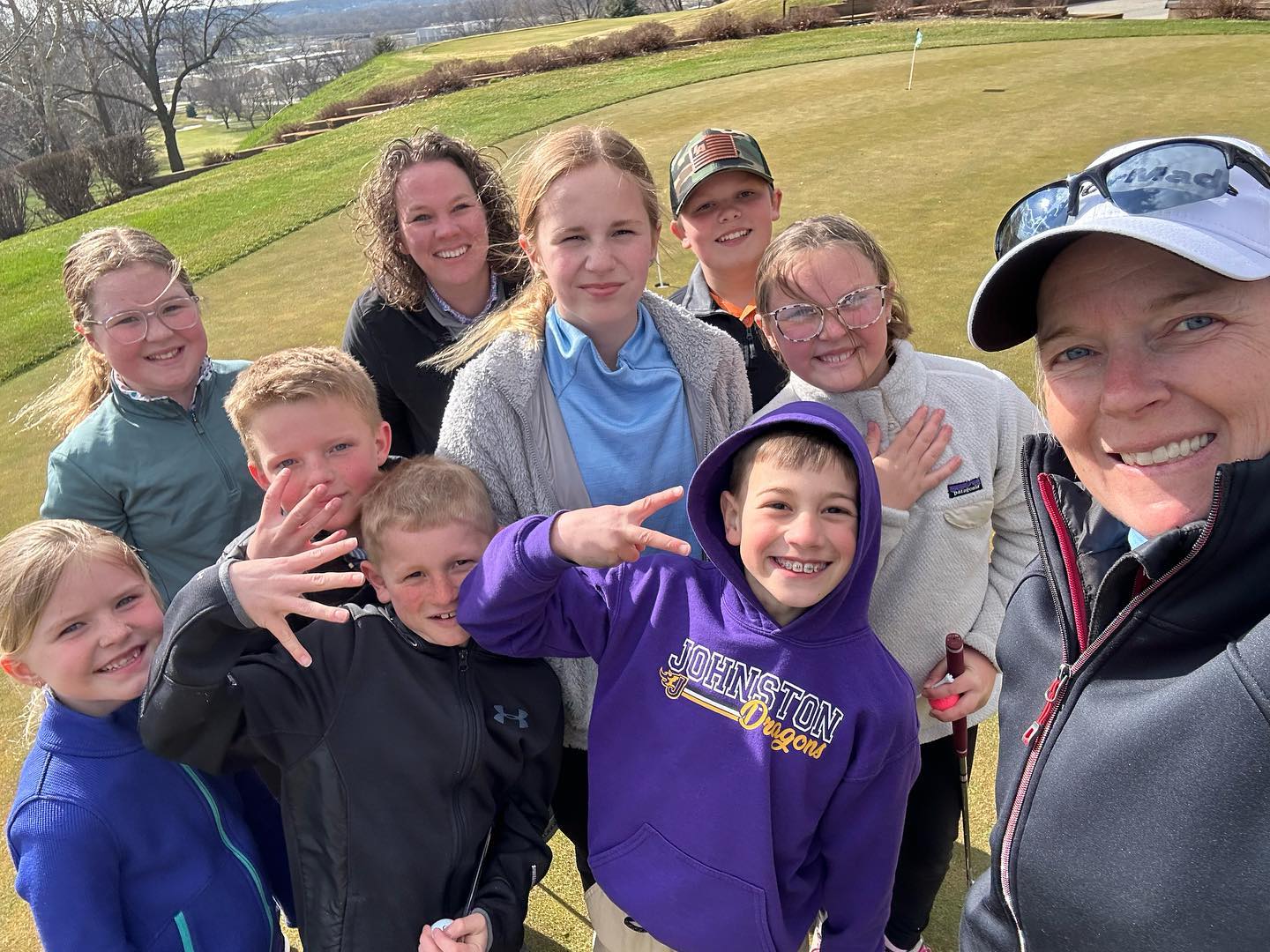 Golf Range Magazine: When did you know you wanted to be a PGA Professional?
Bidney: By my junior year in high school, I was the top player on the varsity team and started considering my options at the collegiate level. Through the recruitment process, I decided to attend Simpson College in Indianola, Iowa. It was a great fit – a small close-knit school that fit my personality, Division III athletics, plenty of play and travel opportunities, fun and supportive teammates and great academics.
Entering my senior year at Simpson, I was considering applying for graduate schools to focus on Geographic Information Systems when my dad mentioned turning pro and working in the golf industry. He said, "Why work for a living when you can play for a living?" Of course, he didn't mean literally play, but why not turn something you love into something you can also do for work? I was very doubtful at first, as I didn't really know what career options were available and surely knew that playing professionally was out of reach. As I did some research, it became clear this was a possible career path and I knew in the back of my mind that I could fall back on graduate school if things didn't work out.
From then on, I started practicing for my Playing Ability Test and had a chance encounter at Hyperion Field Club, where my father was a member. I was playing as a single and another member asked to pair up. As we walked and played, we chatted about my desire to get into the golf business. He highly recommended a local PGA Teaching Professional and told me to get in touch with him immediately. So, I did. I started taking lessons to be able to pass the PGA's Playing Ability Test, but I also needed to start working in the golf industry. My teaching pro connected me with another PGA pro at a local golf course for a job. I started in the fall of 2001 as a shop assistant and became an assistant professional in 2002. I passed my PAT in the fall of 2002 and began the PGA Professional Golf Management Program to become a Class A member of the PGA of America – I completed the three-level program in the spring of 2006.
Looking back 22 years later, it really blows my mind how an idea that was planted by my father to work in the golf industry was followed by a chance encounter with a member who directed me to a PGA Professional who then guided me to my first job at a local golf course. So many little twists and turns – I'm really baffled about how everything worked out, but I suppose that's the fun thing about life. I couldn't be happier having turned a passion into a career.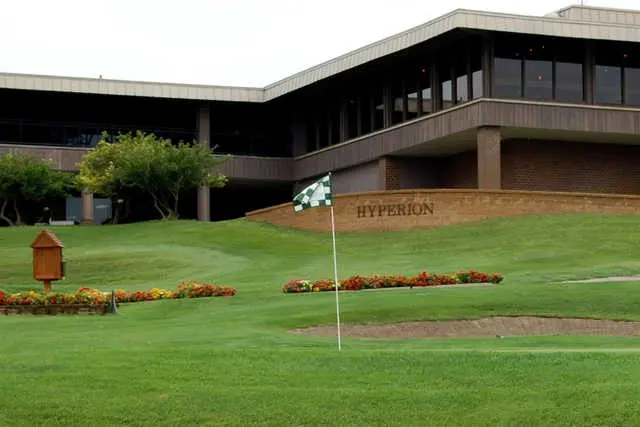 Golf Range Magazine: I see you changed facilities earlier this year. Can you tell us about this new opportunity?
Bidney: Yes! In fact, 22 years after that first encounter with a member on the course at Hyperion Field Club, I am now the club's first-ever Director of Instruction – full circle moment for sure.
I was the Director of Instruction at Wakonda Club from 2015-2022, where I created well-rounded programming and earned some Iowa PGA Section Awards. With a course renovation project closing the golf course for close to a year, I began exploring other opportunities in the area. Adam Pritchard, Hyperion PGA Director of Golf, and Evan Summa, Hyperion General Manager, were very open and excited about the possibility of bringing me on staff to help serve the membership, and it's been a wonderful transition. I was hopeful to bring my suite of programming and lessons to the Hyperion membership and have a 70-75 percent fill rate. To date, I am equal to my previous enrollments in junior programs, and the adult programming has surpassed past participation – more than tripled actually!
I offer programming for ages four and older. Future 36ers, using Birdie Basics as the foundation, is for the 4–6-year-olds. Operation 36 is for ages 7+. Leading Edge Elite is a tournament/high school prep program for 7th-12th graders.
For adults, I offer Operation 36, as well as a Performance Coaching program for golfers looking to break 90. In addition to these programs, I offer private and small-group lessons.
The long-term impact that I have seen over my 20+ years has been very rewarding. The younger juniors at my previous club are now high school age, playing in the Iowa Junior Tour and qualifying for their high school varsity teams. In addition, some of my more recent juniors, including my own daughter, are now starting to play on the Iowa Pee Wee Junior Tour!
Of course, it isn't all about winning, but it's pretty fun getting texts from parents with pictures of their child smiling with a trophy in their hands. Being in my first year at a new facility, I'm looking forward to seeing the same growth and development of my students here as we achieved at my previous club.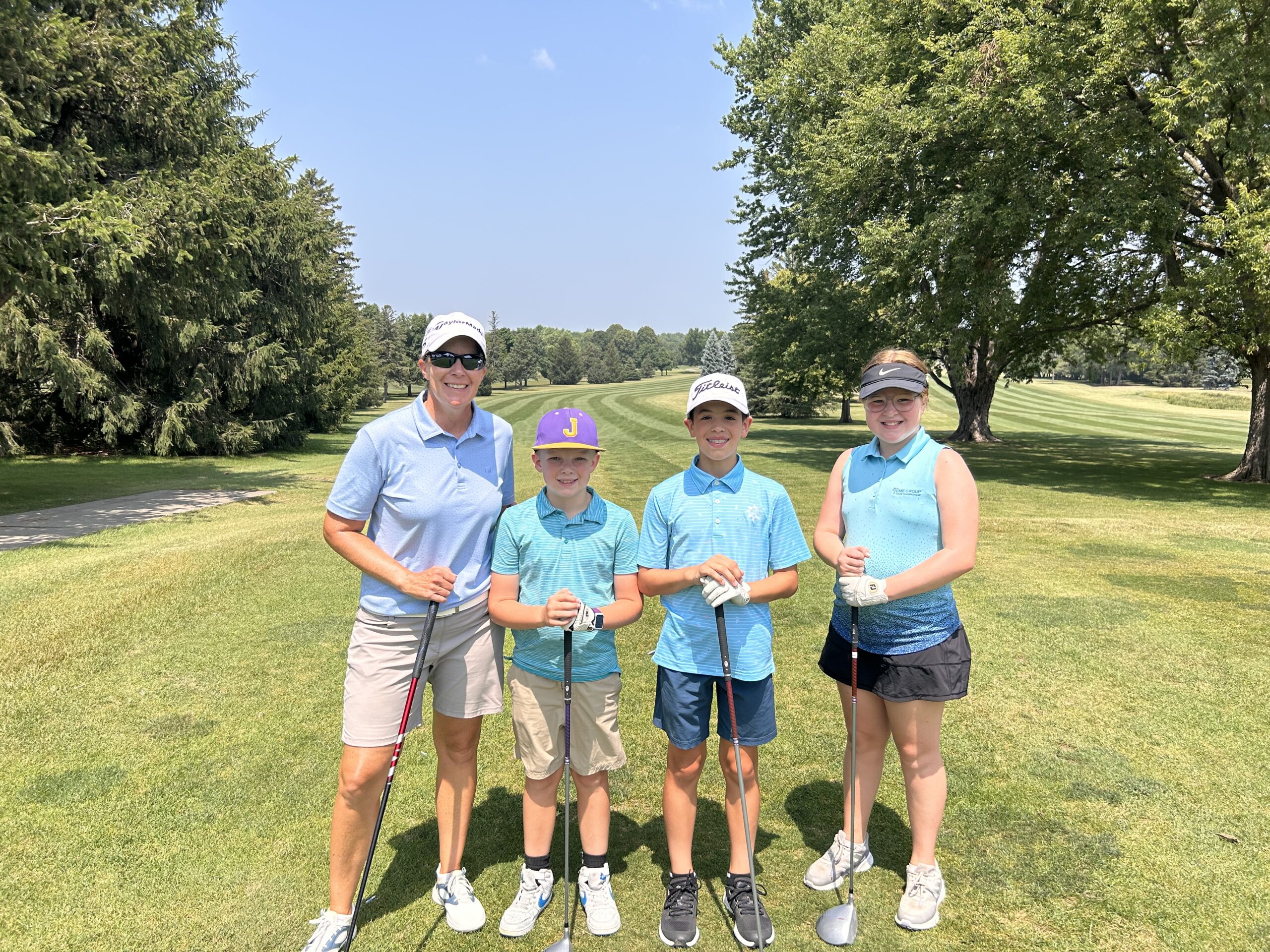 Golf Range Magazine: What is your favorite part of the game of golf? The business of golf?
Bidney: My favorite part of the game of golf has to be the satisfaction of hitting a pure shot. Whether it's a putt, chip, iron or driver, that pure solid contact and the pursuit of it again and again is what keeps me coming back.
As for the business of the game, it must be the many amazing people I have had the opportunity to work with, coach and get to know. In fact, another full-circle moment was being able to hire my high school coach to help me teach several of my Operation 36 classes this summer. I was coaching side by side with the very man who invited me into this game and got me started. I just couldn't have imagined what one simple invitation before the start of an algebra class would turn into.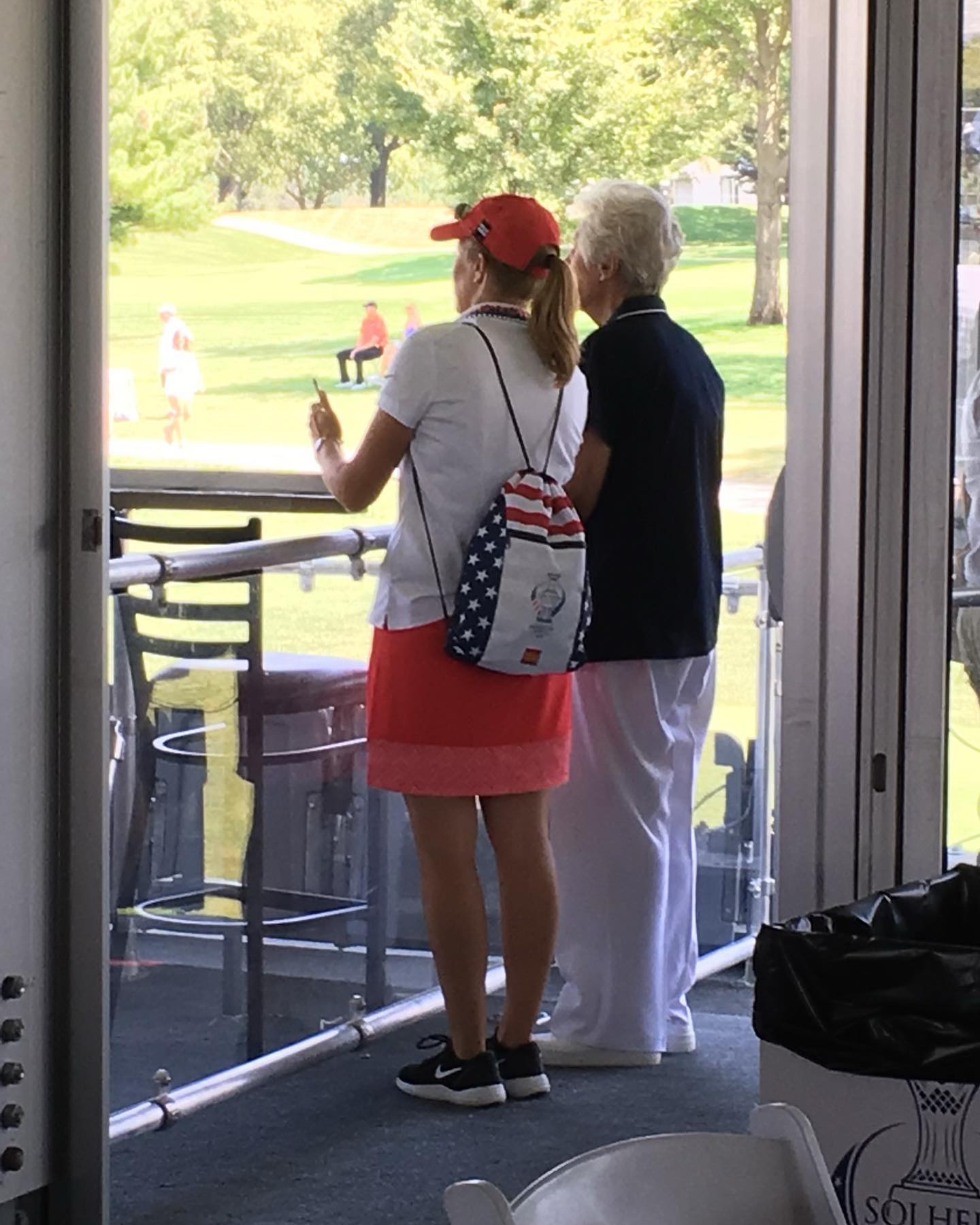 Golf Range Magazine: What does the future hold in golf for Sarah Bidney? 
Bidney: I hope to continue to grow the game in the same community where I learned how to play. To be a part of helping these young juniors at Hyperion and in the area develop their skills, grow in their maturity and foster their love of the game is something I'm really looking forward to. I want to continue helping adults lower their scores and increase their enjoyment in playing the game of golf.
I also have ambitions to add golf travel opportunities for my membership. For instance, I adore the Solheim Cup and hope to get a group to Virginia in 2024 and eventually overseas. I'm also excited to continue my growth as an instructor through education and continue learning from the best in the industry who choose to share their knowledge. Constant learning for the betterment of my clients is a high priority.
Lastly, I had an outstanding intern from the PGA Golf Management Program at the University of Nebraska-Lincoln in 2022. He was a student of mine, and I couldn't have asked for a better first intern. I am eager to be a mentor and offer an internship at Hyperion next year to help the next generation of PGA Professionals develop.