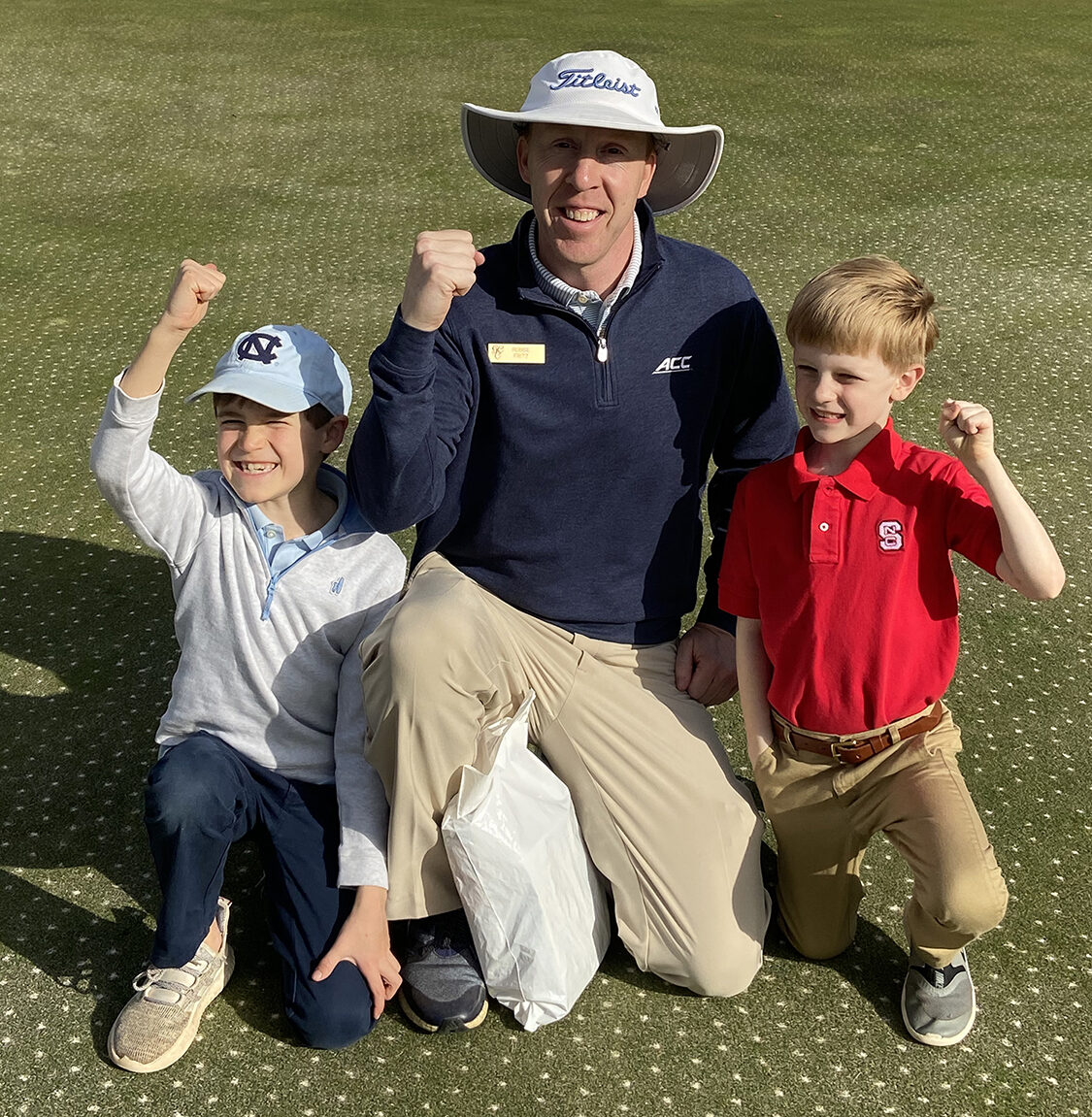 By Vinnie Manginelli, PGA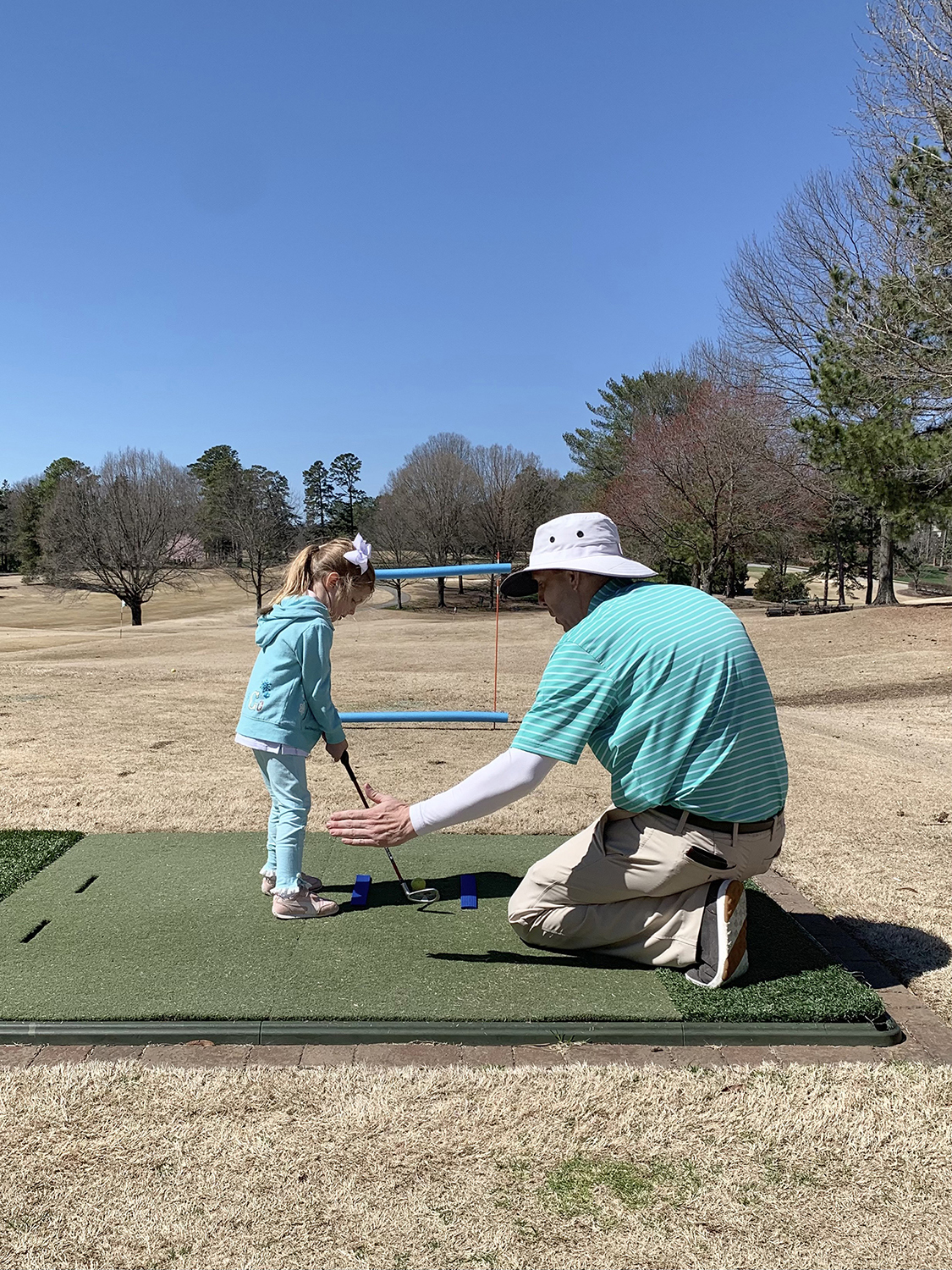 Robbie Fritz is the PGA Director of Instruction at Greensboro Country Club in Greensboro, North Carolina. He was the 2019 Carolinas PGA Section Teacher of the Year and 2020 Section Youth Player Development Award winner. He is also a 2020 Golf Range Association of America (GRAA) Top 100 Growth of the Game Teaching Professional.
Fritz has a vast resume of experience, including Master Instructor at the Jim McLean Golf Academy at Miami Beach Golf Club, and has been helping adults and juniors play better golf for well over a decade.
Now in his third year at Greensboro Country Club, Fritz has built an impressive junior golf program and implemented programming that has attracted junior golfers to his facility. He recently shared a few minutes of his day to answer some questions about his junior golf program.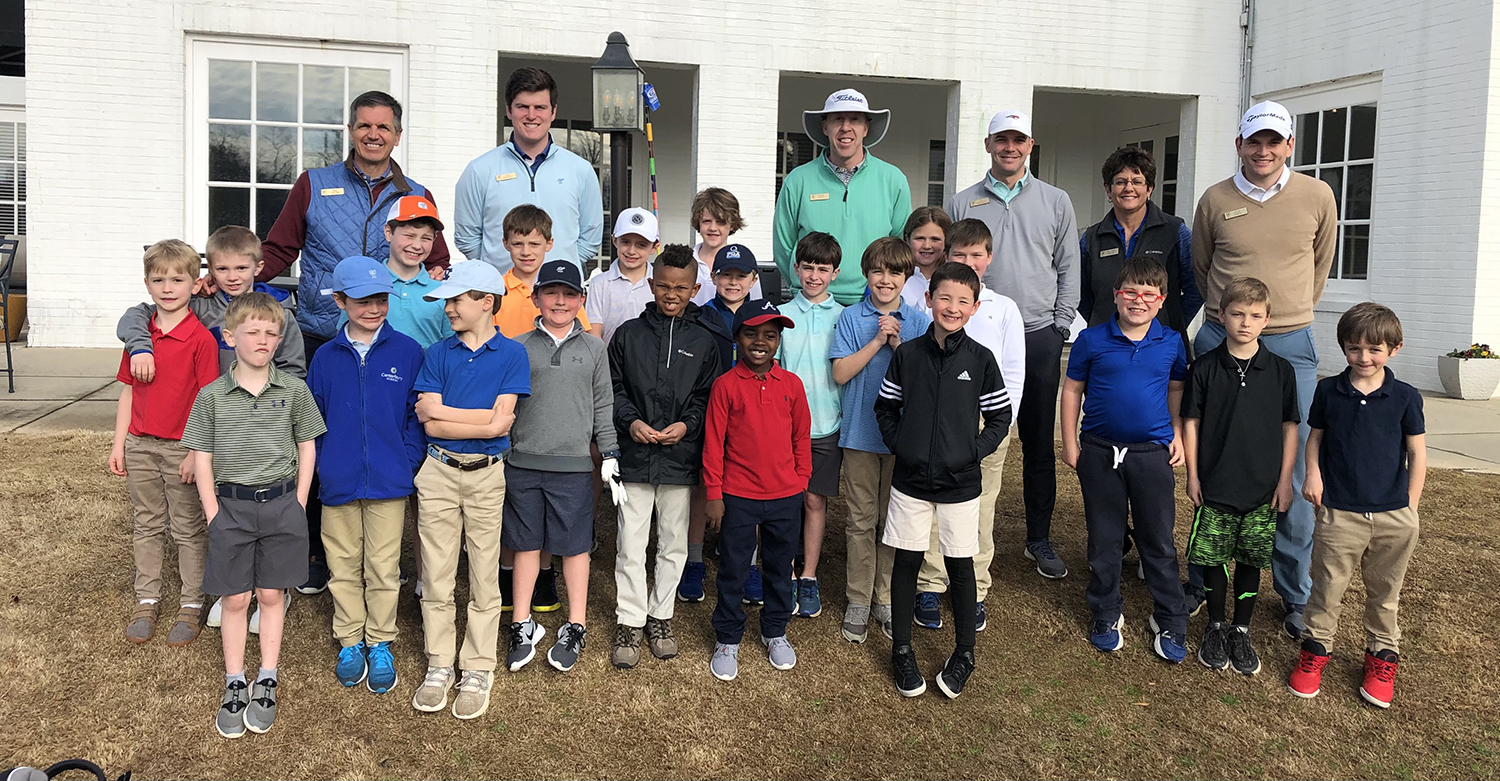 1) What does Junior Golf mean to you and your facility?
Robbie Fritz: Great question, I reflect on my time as a junior golfer and how much I looked up to other PGA Professionals and coaches I had in other sports. We have a tremendous opportunity here to impact the lives of young men and women through golf.
I remember my first job as a PGA member, proudly boasting to the director about my former experience as PGA Golf Management Program intern, leading junior golf camps and classes. The director quickly put me in my place, educating me about how this is a major challenge within our industry. He highlighted that we often have the youngest, least-experienced teachers leading our most important golfers (juniors). If juniors have a bad experience at an early age, then they will be hesitant to commit the time and resources it takes to be a life-long golfer. Since that learning opportunity, I have been dedicated to educating myself and improving, to become worthy as a junior golf coach.
Greensboro Country Club has an active membership that is very family-oriented. We've built our junior golf program over a short period of time using Operation 36 and implemented this innovative and highly-effective curriculum in our women's program as well. Junior golf is the future of golf and our club is really no different from others. We strive to provide a fun and unique experience for kids of all ages and abilities so they want to come back often and practice and play between their lessons. Our kids learn at an early age that golf goes beyond just hitting the ball and the score on your card – they are creating wonderful relationships and friendships, and that too will help grow the game at our club. We are very fortunate to have the support of our membership in our junior golf initiatives.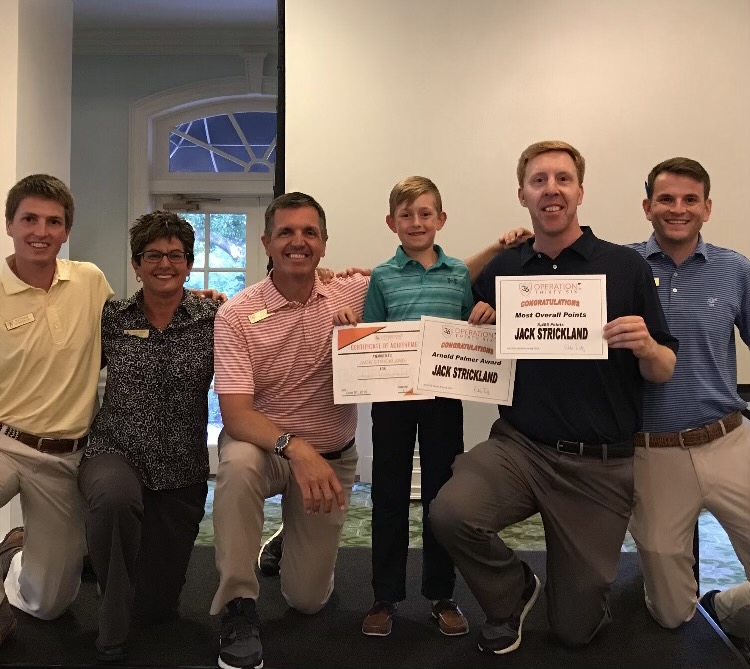 2) Can you tell me some of the steps you've taken to boost participation in your junior golf program?
Robbie Fritz: The first thing we did was to implement the Operation 36 platform into our junior golf program – it's been nothing less than a homerun for us. Having a structured curriculum that progresses and builds from one level to the next is vital to the long-term improvement of our students and continued growth of our junior golf program.
By using the Operation 36 curriculum, we've learned the importance of getting the challenge point in the right place to keep them motivated and engaged. If the task is too challenging, it can be stressful and not enjoyable. However, if the task is too easy, then they might not stay engaged to work hard enough. The "green to tee" approach helps lower the challenge point and then raise it again as golfers progress through the curriculum. With the increase in participation over the past three years, we had to hire another full-time teacher, a positive sign for any facility.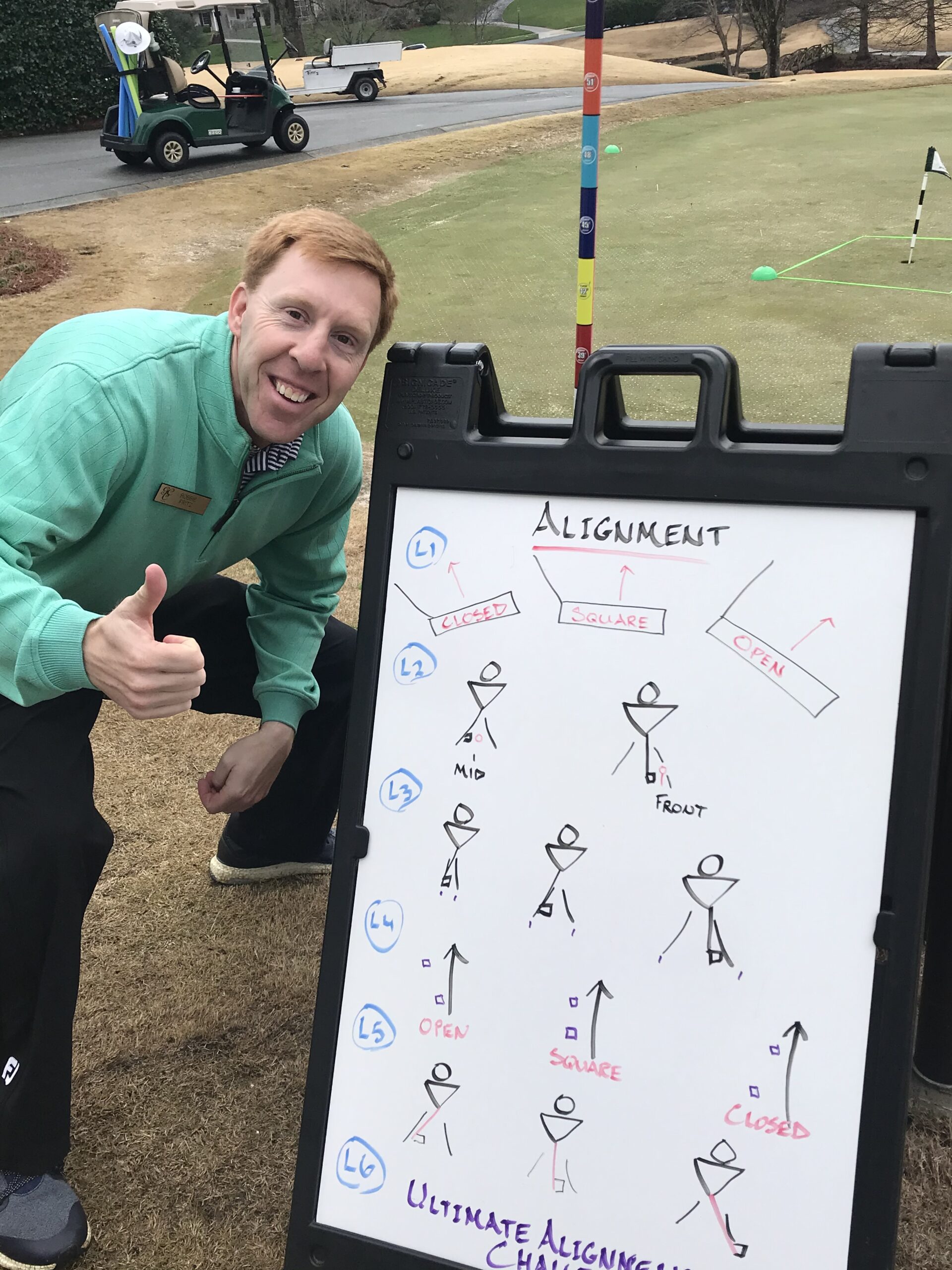 3) How has the pandemic affected your junior golf program?
Robbie Fritz: Despite the challenges faced due to COVID-19, our summer golf camps crushed it in 2020. To adhere to the required protocols, we changed the structure of our camps in a few ways. Rather than me leading one large group, with our other PGA Professionals serving a more supporting role, we created pods of no more than six kids per group last summer. This meant that each PGA Professional or assistant led his or her own pod. These individuals include Anne Marie Goslak, a PGA/LPGA instructor, Brandon Nowak, PGA Head Professional at our Farm Course, Davis Agnew, PGA Head Professional at our Irving Park Course and the assistant professionals that complete our team each summer. Pods never crossed paths with others and were run with the utmost safety standards in mind. In addition, kids received more personal instruction than they would in a larger group and we were able to adapt and adjust schedules to make the curriculum more effective.
Also, in the past, students would have instruction stations first and then play on the course last. We flipped that model last summer and it gave coaches the opportunity to address issues in the afternoon instruction sessions that may have come up in their morning round of golf. It helped them put instruction in context so that students would better understand, having played earlier that day.
Finally, with shared carts not an option, everyone walked, which gave kids the opportunity to talk with the other members of their pod and allowed coaches to engage their small group in discussions of rules, etiquette, trivia and even history, while walking the golf course together.
4) How do you continue to grow your junior golf program?
Robbie Fritz: The most effective way to grow any junior golf program is to provide services that exceed expectations. At our club, coaches are ready, and drills and games are already set up when students arrive. It's impressive to see, as parents roll up to drop their kids for camp each day. The impression this makes motivates parents to talk to their friends and that word of mouth is always the best kind of marketing. John Wooden said, "Failing to prepare is preparing to fail."
We also recently implemented a Future 36'ers program to satisfy the members who wanted to get their 4–6-year-olds in the Operation 36 program. We now promote the Future 36'ers program as a feeder system to Operation 36. Starting kids young and nurturing them as they mature in the game helps retain students, while bringing new ones into the program
Finally, to address the needs of those juniors who can't commit to a twelve-week program due to other obligations, we offer a pay-as-you-attend clinic every Friday. We often get some high schoolers who want help with a particular aspect of their game, adding to the number of junior golfers we will help during the course of the year.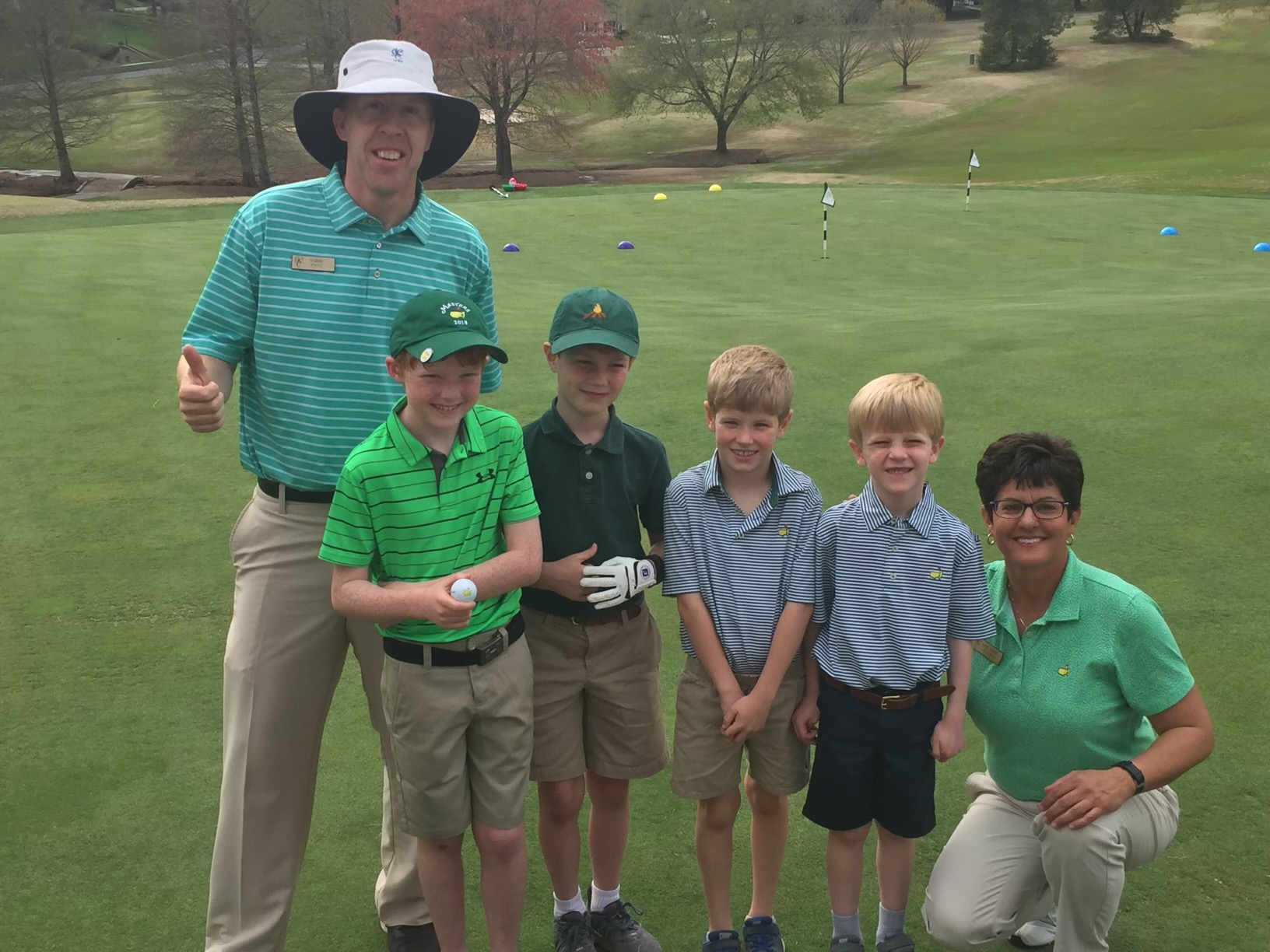 5) How do you retain junior golfers throughout their youth?
Robbie Fritz: Our high retention rate is due to the many options we offer, often conforming to the busy schedules of the members we serve. Our Operation 36 programming offers four classes after school each week and one on Saturday afternoons, allowing time for mom and dad to play in the morning or get other chores done. Saturday sessions also allow for makeups from classes missed during the week. The schedule is similar each fall.
Our curriculum is also very conducive to measuring improvement, as I can gauge progress based on scores kids post in their Operation 36 app or online. This helps with retention and engagement and promotes practice among our junior golfers. The Operation 36 platform is designed to take kids from age seven through high school. However, most of our older teens seek individual instruction once they reach a certain level. Their busy high school golf schedules also make it hard for them to commit to the 12-week program.
For those kids who are all in, that timeframe gives us a chance to cover a variety of topics, and also provides enough time for students to practice, so they can adequately improve their skills and see progress on the golf course. Juniors benefit from the weekly routines, and this long-term commitment helps get golf on their busy calendars, so they can coordinate with all of the other extracurricular activities they have. Parents and kids appreciate the structure built into the program and can see their long-term involvement in our program.
In addition, educating parents is such a key component to our success. We host parent orientation meetings before each semester, currently being conducted on Zoom. Informing parents and kids on what to expect helps them prepare for the ups and downs that are part of the game of golf.
For more information on Greensboro Country Club, logon to https://www.greensborocc.org/.