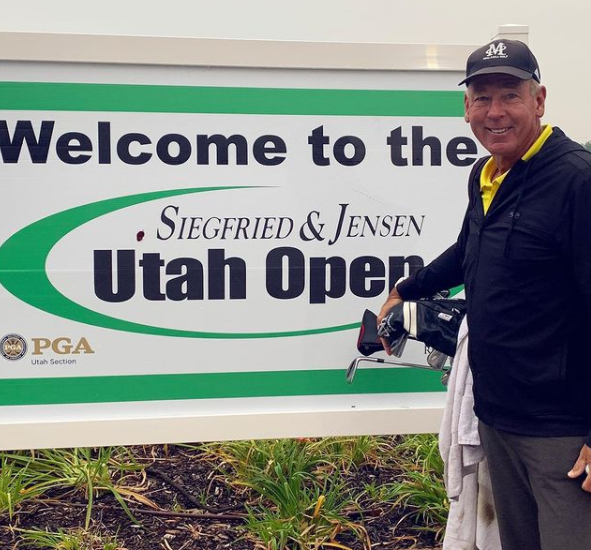 By Vinnie Manginelli, PGA
Mike Malaska has earned several Southwest PGA Section awards and garnered the PGA of America's Teacher of the Year honor in 2011. With an extensive list of accolades, books and success stories under his belt, Malaska is seeking another achievement to add to his resume – to be the oldest player to qualify for the Waste Management Phoenix Open. He has his sights set on winning the Southwest PGA Section Championship, which would give him an automatic berth into what is arguably the most exciting event on the PGA TOUR.
"It's about setting goals, and what you can do based on your time constraints," Malaska stated. "How do you get ready to compete? What is competing all about? And how do you handle it?" These great questions are at the forefront of Malaska's endeavor this summer. I had some more questions that highlight his efforts to prepare for the section championship this month, as well as some tips for the everyday golfer that focus on the mental and physical sides of the sport.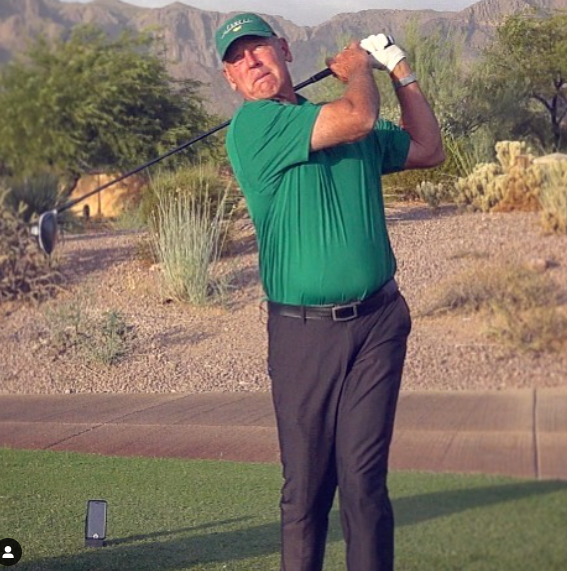 Golf Range Magazine: You've set a lofty goal of qualifying for the 2022 Waste Management Phoenix Open. Understanding that the Southwest PGA Section Championship takes place September 13-15 at We-Ko-Pa Golf Club, how are you preparing Mike Malaska's swing and mental state for competition after working with so many different students' swings and frames of mind?
Malaska: Well, first of all, I've played a lot of tournaments. I played the Arizona Open in early August, the Salt Lake City Open in mid-August, the Utah Open a few days later and our Southwest PGA Section Senior Championship at the end of August.
Although the goal anytime I enter a competition is to take home the trophy, it is important for me to evaluate my game under pressure and with something on the line. When each tournament is over, I consider what I need to focus on to improve my game before the next event. It's a constant evaluation, improvement and planning process.
In addition, when you're heading to the course for a tournament, you have to think to yourself, "Am I here today to practice or am I here to compete?" In fact, I used the Arizona Open as a practice event to hone my competition skills. Of course, I went out there with a tournament frame of mind, but I had some shots that I wanted to hit under pressure to develop the confidence I'll need in subsequent tournaments. In this case, it was as much about committing to the process as it was putting up the lowest score I could that day. Knowing what I'm going to have to do to play well at the Southwest PGA Section Championship, there are certain shots I'm going to have to be able to hit. Doing so at these preliminary events is my way of preparing for the big one. You cannot recreate these shots on the range or in your everyday practice on the course. Simulation is not reality when it comes to competition.
Nicklaus used to tell me that he played regular PGA TOUR events in preparation for the majors. Tiger did the same thing. They would build up their game, both physically and mentally, to be as prepared as possible for the major events each year. They'd learn something about themselves and their game with each tournament and continue the process from there.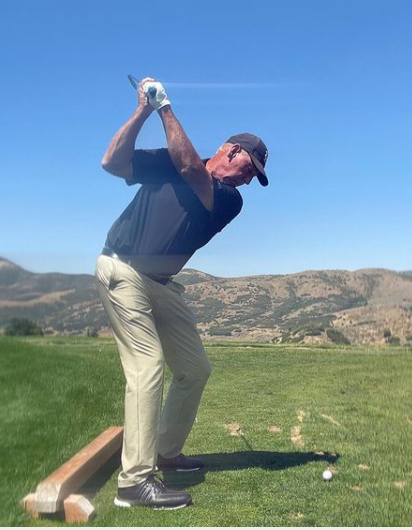 Golf Range Magazine: In your opinion, and from your experience, how are practicing and competing different?
Malaska: Competing is very different from playing golf for fun. Competition is another format in itself and you can't approach competition with a practice frame of mind. Just like some golfers play stroke play exclusively and never experience match play, others play for fun exclusively and never experience competition. Competition is learning how to deal with the emotional issues that are going on while you're playing.
When preparing to compete, you have to realistically assess where your game is. What kind of shots can I hit? You're trying to put together a plan of action to shoot the best score you can shoot with the game that you have that day. As I just mentioned about testing different shots in a competitive environment, every competitor has to create his or her own plan of action. The level of pressure and anxiety differ from practice to competition, and your body's reaction to each is what determines your quality of play. You must relax your body, control your breathing and engage your mind.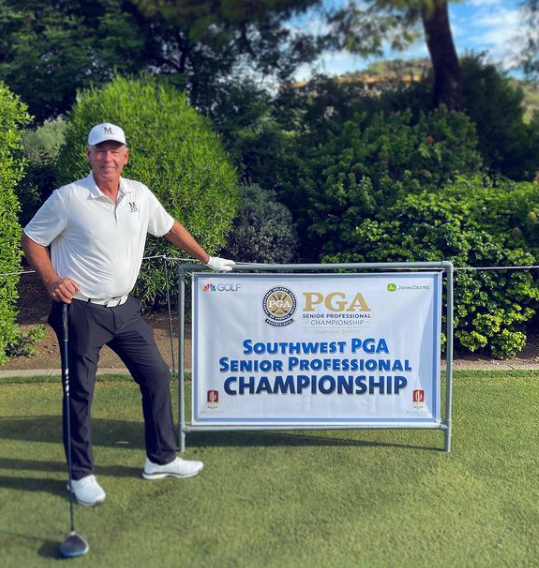 Golf Range Magazine: Can you talk about the importance of the mental side of competing?
Malaska: I often use former PGA Tour player, Phil Blackmar, as an example when I discuss mental toughness on the golf course. In fact, he's up there with Tiger and Jack in this category. He had exemplary mental endurance and fortitude, winning three PGA TOUR events with birdies on the first playoff hole of each. Not to downplay his physical ability, Blackmar could hit shots with the best of them, but lacked in consistency. The man competed in each major at least once and took a T6 at the 1997 PGA Championship.
Phil has given me many mental drills over the years. After all, it's about mentally putting yourself in situations that create the anxiety faced when having to hit a shot, and then practicing how to control yourself when your mind is engaged, but your body is relaxed. It's NOT about going to your quiet place. You want your mind to be totally engaged in something to where it's excited about it – that's your adrenaline flow. Instead of feeling nervous, you want to feel a high state of awareness. Your adrenaline pumps and your heart beats faster. The key is to allow your mind to be engaged while your body is in control of itself and can react the way you desire when you've determined the shot to be played. That takes practice; it's not something that just shows up.
What can't happen over a golf shot are the verbal conversations many golfers have – keep your left arm straight, turn your shoulders, etc. Visualize the shot and cover your bases on your practice swings, and then turn it into a feel process over the actual shot. If you're finding that you're engaged in the checklist over the shot, regroup, reset and go through your routine again. Duplicate the feel of the desired golf swing and NOT the positions.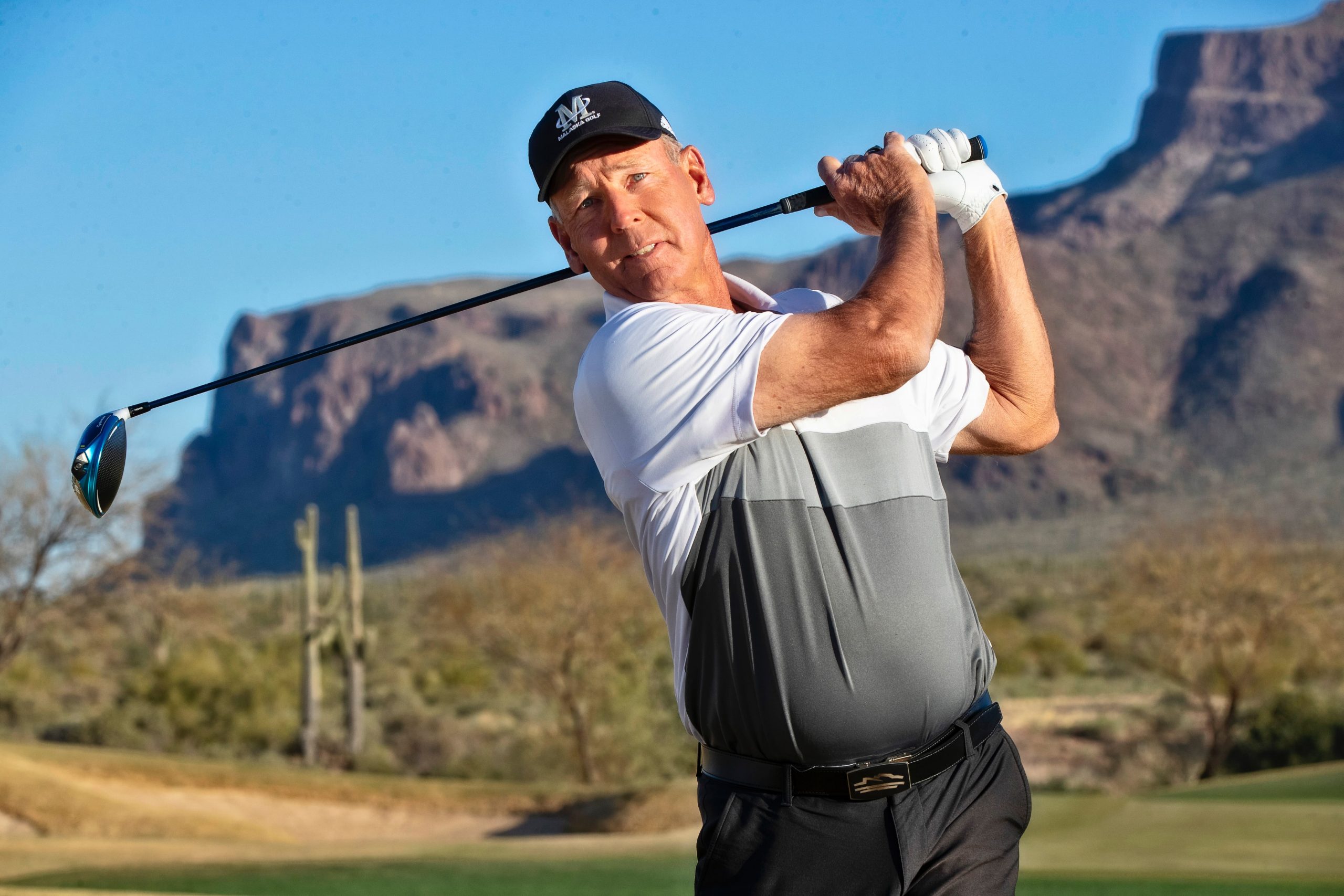 Golf Range Magazine: Can you highlight the role that fitness and nutrition play in preparing to compete, and then competing at tournament time?
Malaska: Fitness should be a lifestyle choice and not a means to knock a few strokes off your next tournament score. Mobility and balance are the most important things after the age of 40, over strength or endurance. I address these issues every day of my life, whether competing or not.
From a nutritional perspective, the most important thing is to remain hydrated to avoid muscle fatigue, tightness and lack of concentration. You've got to start the process about 48 hours in advance to ensure you're hydrated. Downing three bottles of water while warming up on the practice range before your round won't cut it. Nutrition and hydration are the easiest ways to help yourself and prevent your body from shutting down. After all, when faced with the decision to focus on avoiding shutting down or executing the golf shot in front of you, the body will choose the former every time.
In addition, you must eat to maintain your blood sugar level and avoid energy spikes and crashes. Working with Randy Grant, one of the top nutritionists on the PGA TOUR, I've learned that it's about blood chemistry and oxygenation in your system. That comes from hydration and proper nutrition.
One note: Hydration doesn't mean just water. You must replenish the electrolytes in your system. There are special sports drinks that are focused on performing this vital function.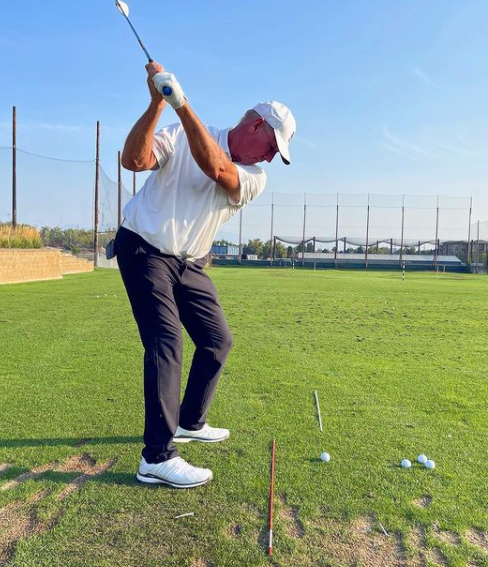 Golf Range Magazine: How can most amateurs keep their game at a higher level for competitive purposes?
Malaska: Compete more. There are a plethora of amateur tournaments, both individual and team events in which golfers can play and compete. It's about finding yourself in stressful situations on the golf course and controlling adrenaline.
Also, you can create high-energy scenarios that engage your mind and relax your body. Put a set of headphones on and play some kind of music that ramps you up. While at this heightened state, control your breathing and maintain your oxygen levels to avoid your body from tightening.
"Three-wood off a downhill lie over the water."

The very thought of it gets your heart beating faster. Challenge your ability to control this anxiety by pumping those tunes while throwing a tennis ball against a wall and catching it when it returns. Relax the body with more mental engagement.
Finally, amateurs must remember that they can make the best of a disappointing situation. Doing everything mentioned here does NOT guarantee a positive result. These concepts and practices certainly give the player a better chance of doing well. But, if it doesn't work out, you must go back to the process. Evaluate, adjust, practice, etc. Did I turn an 80 into a 79 or did I let a 79 become an 83? Derive something positive from a perceived bad situation. It takes the same mental discipline to salvage a round as it does to post your new low score, especially when playing in multi-day events. The key to winning is often how well you can play when you're not playing your best, when your game is off a bit. Be careful to not just let a round go, because you're training your mind to throw in the towel when the results are not ideal. Play your best, even when you're playing poorly. This is a peak opportunity for advancing your mental game. Who ever plays the best when they're bad is the one who wins. This goes for every level of player, whether you're striving to get to the 16th hole at the Waste Management or seeking to break 100 for the first time.
To keep up with Mike and learn from one of the best in the business, log on to https://www.malaskagolf.com/.
Also, check out his Instagram page at https://www.instagram.com/malaskagolf/ and view hi s many YouTube videos at https://www.youtube.com/c/MalaskaGolf.