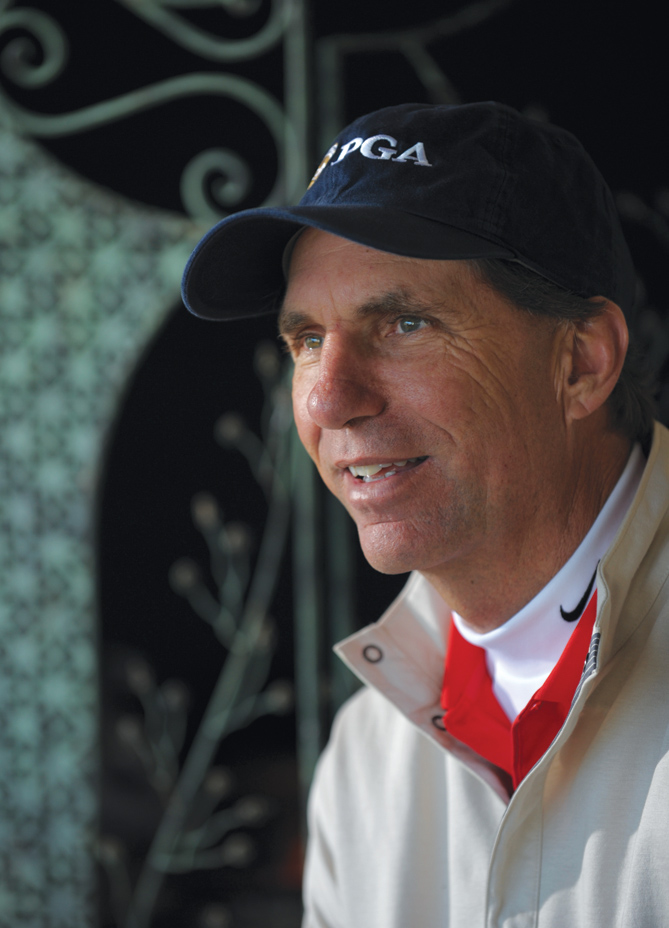 By Vinnie Manginelli, PGA
Mike Bender is a Master Instructor and the PGA Owner/Operator of the Mike Bender Golf Academy in Lake Mary, Florida. Bender has earned several North Florida PGA Section awards and was the 2009 PGA of America Teacher of the Year. The Waterloo, Iowa-native has an impressive resume of accolades from throughout the golf industry and is a known leader in golf instruction, recently being named "One of America's Top Three Best Teachers" by Golf Digest. A three-time NCAA All-American from 1978-1980, Bender learned to teach under some of the best teachers in the business and has since become one of the game's foremost authorities on the golf swing and player development.
With many beginner golfers coming to the game in 2020, Bender and I discussed his efforts in onboarding these new players. We talked about the steps he and his team have taken to help newcomers get acclimated to the game, as well as their new surroundings. He offered advice on what facilities can do to ensure a comfortable and fun experience for the most recent additions to their club, course, range or golf academy.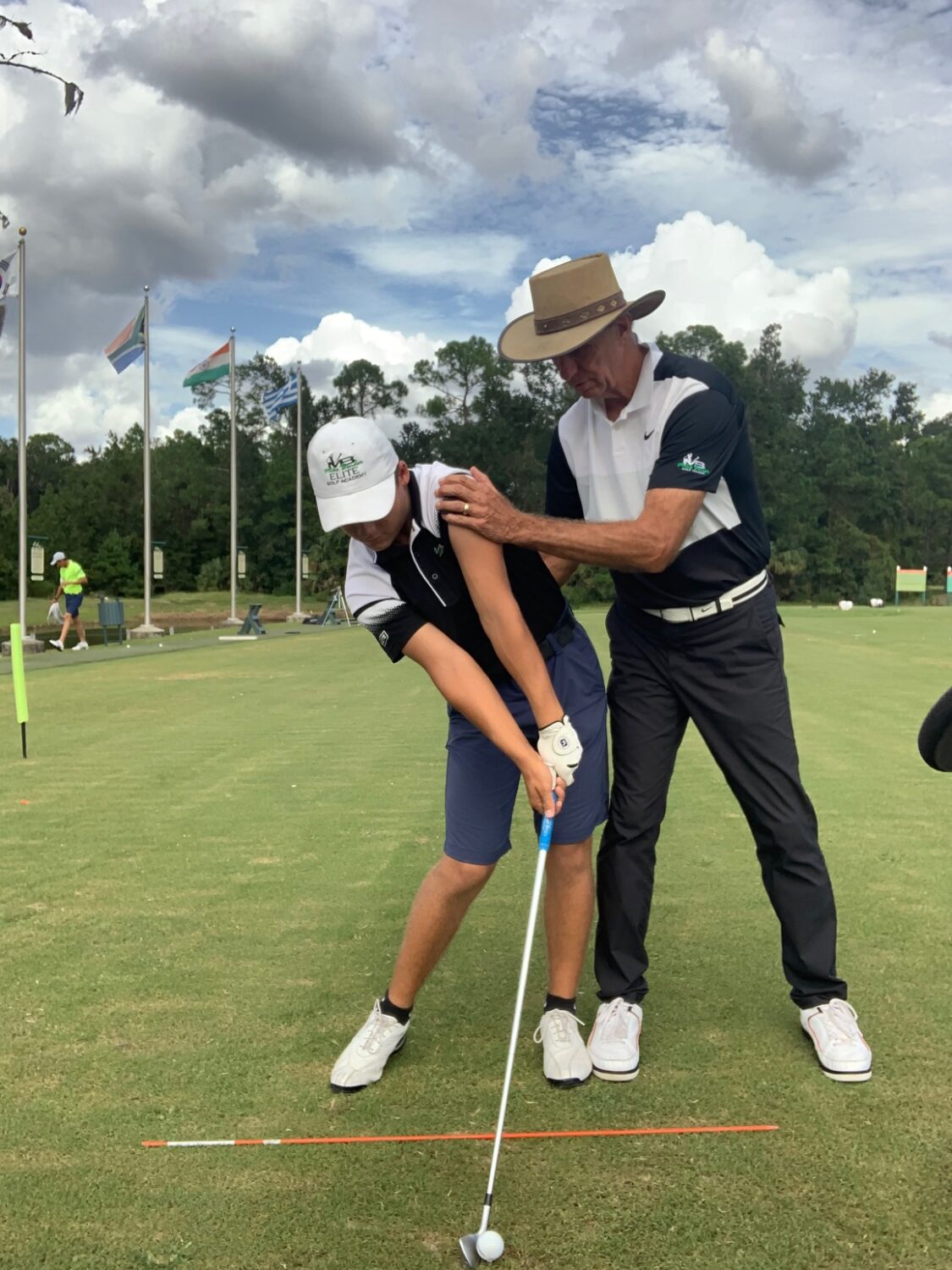 1) The Mike Bender Golf Academy was named one of the Best Golf Schools in America by GOLF Magazine – do you cater to a specific caliber of player or does your team teach all skill levels?
At our academy, we work with every level of golfer. From Tour players to raw beginners, we strive to develop the skills of anyone seeking game improvement, as well as provide an introduction to the game for those individuals who haven't played before. With such diversity, the needs of our clients differ greatly from one to the next. I'm very fortunate to have a large team that allows for one specialized individual whose central responsibility is the care of our new and beginner golfers.

2) What specific programming do you have in place to address these new golfers?
Our primary program for absolute beginners is the Get Golf Ready Program that many PGA Professionals have facilitated since its introduction by the PGA of America more than a decade ago. For a reasonable cost of $125 per participant, we offer five weekly sessions that cover all the elementary topics that beginners should know. We have found that the more information newcomers attain, the more comfortable they feel learning with a coach, practicing at the range and eventually, playing on the golf course.
This model has proven successful for a long time, with these group sessions comprised of men and women of like skills and experience. Once they complete this introductory series of lessons, we move them to the next level, generally a Get Golf Ready II curriculum that not only reinforces what they learned in Level I, but also introduces some new aspects of the game, further making them feel like "they belong".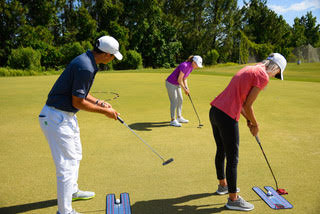 3) What do beginner golfers mean to your golf academy?
Beginner golfers are the backbone of many golf facilities. Granted, our more-experienced golfers will often play more rounds, take more private lessons and purchase new golf clubs, but beginners represent the next generation of those seasoned customers. At our academy, our goal is to help everyone play better golf and increase their enjoyment as a result.
After two levels of Get Golf Ready, many golfers will seek additional instruction – often private lessons that offer an individual plan of improvement. Many beginners, as they recognize that they are having fun playing, and improving in the process, seek memberships to our academy, which give them access to the many tools and amenities we offer.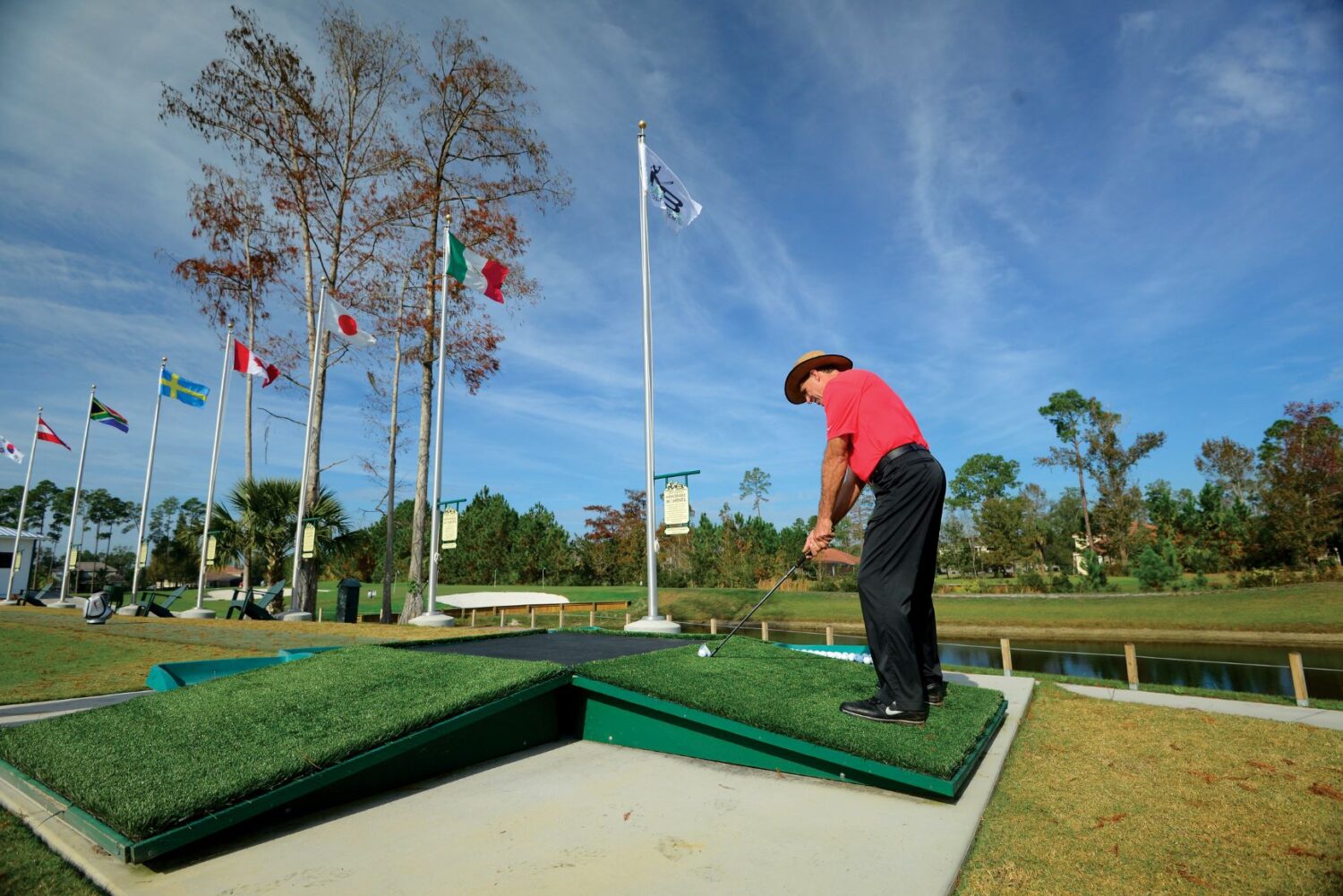 4) What are some of the more popular (and productive) tools and aids offered through membership at your academy?
Membership at our academy has many benefits and tools that engage golfers at every stage of education. From beginner to highly-skilled amateurs to professionals, members have unlimited access to our huge grass range and 50-yard putting green. They utilize our pitching green, practice bunkers and undulating pitching fairway to hone their vital short game skills.
One of the biggest attractions is our Wedge Range, built with a variety of targets at very specific distances. The Wedge Range has been so popular that facilities across the country are now buying into the concept and building them for their members and customers. These amenities, not readily found at all practice facilities, will have a direct effect on their golf scores.
We also have training aids such as mirrors, practice walls, plane board, stretch cage and uneven lies station. In addition, our exclusive MEGSA Perfect Practice Equipment accelerates the training process.
In addition, we offer technology such as SAM PuttLab in our putting studio, as well as full-service club fitting and club repair services. Members enjoy a fitness room, member lounge and showers and lockers, as well. All of these amenities add to the experience that golfers can enjoy at all stages of their progress. This demonstrates what new golfers mean to our academy and accentuates the importance of the onboarding process. It's a vital part of growing our business.
5) Your academy is world-renowned and a destination for many golfers seeking a unique golf experience. Tell me about your Custom Golf Schools and how they can help new golfers get acclimated to this new endeavor.
Our custom golf schools are very popular and sold-out months in advance. In fact, any discussion about onboarding new students should include details of our custom golf schools. They provide a nurturing, comforting and fun environment for participants to learn because each group signs up together. They customize their school down to who's in it. This has proven invaluable to our academy during the COVID-19 pandemic, but also enables new golfers to learn amid a bunch of friendly faces in a supportive atmosphere. Our participants sign up together and we build the golf school around their collective goals. We have them complete a questionnaire as the initial step in the process and work hand-in-hand with them to customize a memorable experience they enjoy with family and friends.
For more information on the Mike Bender Golf Academy, log on to https://www.mikebender.com/.