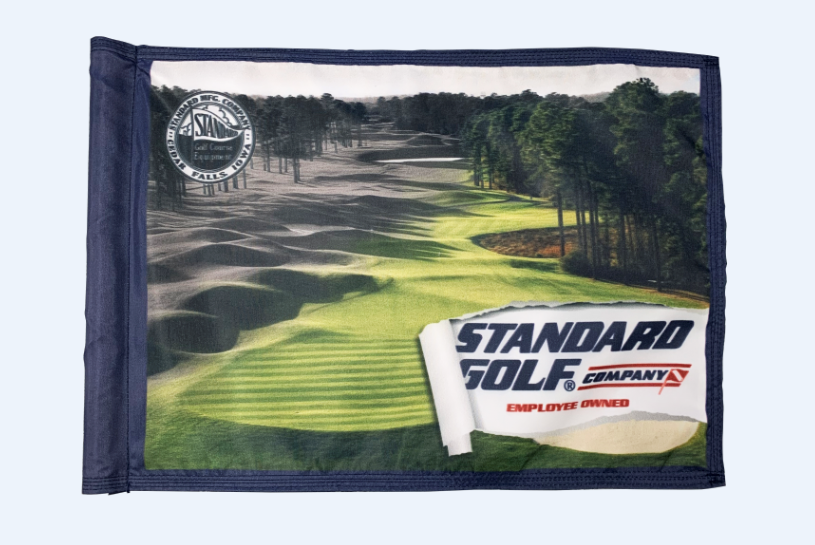 By Vinnie Manginelli, PGA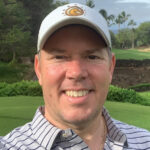 Standard Golf is celebrating 112 years in business this year. It has a rich history that has morphed greatly over time to become the world's leading producer of golf course and driving range accessories.
Matt Pauli is the Vice President and Director of Marketing at the Cedar Falls, Iowa-based company. He's been with Standard Golf for eight years, during which he's seen the ups and downs that the golf industry has endured, including the incredible increase in demand for the old game that we've experienced amid the pandemic. He recently took a few minutes out of his busy day to answer my Five Questions.
1) Can you tell me a little about the history of Standard Golf?
Pauli: Standard Golf started in 1910 as a manufacturer of farm implements. Being in Iowa, the demand for such products was huge, of course. From cattle gates to cisterns, and so much more, Standard Manufacturing Company, as it was called at the time, produced a plethora of vital accessories for its neighbors across the region – wagon tongues, signs, boat docks and automatic hog waterer, to name a few more. In fact, the next time you're on the course and using one of our rotating four-ball washers, consider the fact that this contraption was born out of an automatic hog waterer.
In 1926 we started getting into golf course equipment, and officially changed our name to Standard Golf Company in 1974. Our co-founder, Walter Voorhees served as president and general manager for the first 46 years of the company's existence, after which his two sons took over the reins.
In 2018, company president, Peter Voorhees, Walter's grandson, sold the company to the employees, making us 100 percent employee-owned, with Peter continuing to lead the way as Chairman of the Board after stepping down as president earlier this year. Today, the company's president is Scott Hottle.
2) What are the primary goods and services produced and distributed by Standard Golf?
Pauli: We have over 4,200 different skews that are primarily categorized as golf course and driving range accessories. We produce items that no golf facility can do without – flags, flagsticks, cups, bunker rakes, benches, marking paint, hole cutters and a variety of tools. These items are just the tip of the iceberg. We produce anything a golf course superintendent would need to maintain a golf course.
We also have an assortment of range products, including bag stands, range dividers, targets, distance markers and ball picker attachments. We also have an array of items that can be sold in the golf shop or can be produced in bulk to enhance an outing or tournament, like souvenir flags, tumblers that can be engraved and even tumblers with blue-tooth speakers installed.
Cups, flags and flagsticks are our best-selling items, and we're proud to have produced such items for three of the four majors on the PGA TOUR.
In 1991, we established a warehouse outside of Amsterdam in the Netherlands, and are able to fulfill orders throughout Europe within a week, now actually shipping to six of the seven continents. With such a global presence, I generally travel to our overseas warehouse and European distributors every year, and look forward to getting back out there this summer after a two-year hiatus due to the pandemic.
3) Understanding that golf is your business, who is your customer? Driving ranges, golf courses, superintendents, PGA Professionals?
Pauli: The golf course or driving range superintendent is our primary customer, though we frequently work with range owners and operators and sometimes with on-course PGA Professionals. We find that the head professional typically runs the range, so we're typically dealing with the PGA Professional to discuss range targets, ball picker equipment and accessories that the golfers use when they're on the range – bag stands, buckets, clocks, yardage easels and other items of that nature.
We also work with the PGA Professionals in regard to their big tournaments like the Member-Guests, Section events or even charity outings.
Our products are known by virtually every course in the country, and many in the world, and are sold by our more than 250 distributors.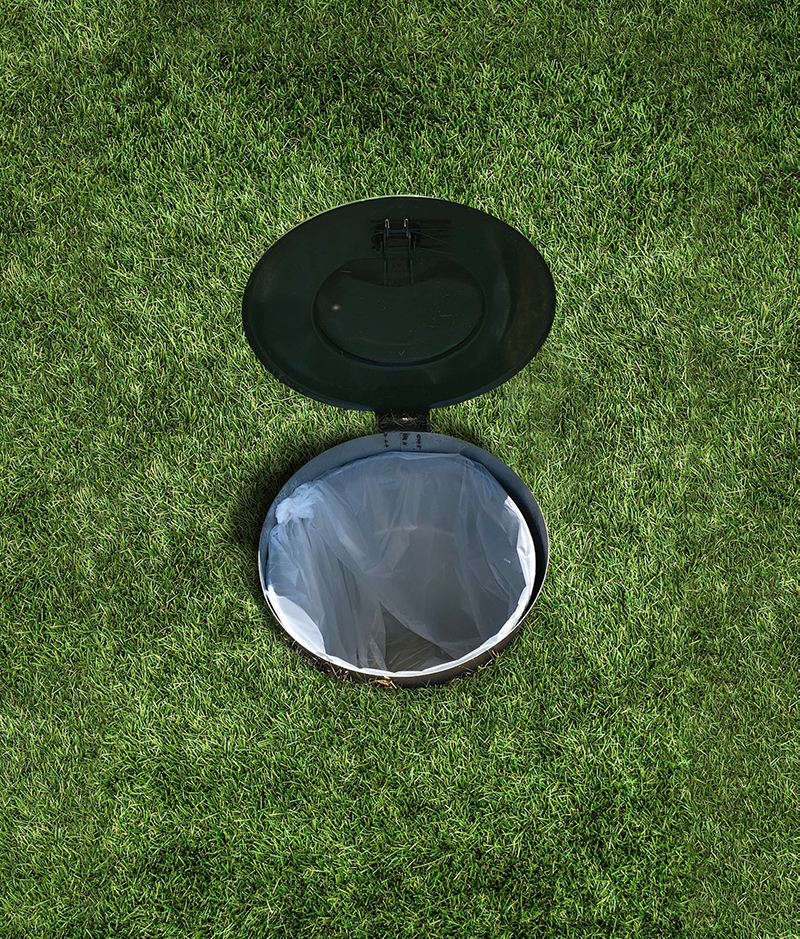 4) What can you tell us about technology in your product mix?
Pauli: The biggest change for us from a technological standpoint has been the introduction of dye sublimation. This is a concept applied in the production of golf flags and other products that allows us to customize items. Through dye sublimation, we are able to take an image or a logo and print it on a special type of paper and use a heat transfer to apply it to a flag, aluminum sign or UV-protected decals. Through dye sublimation, we've been able to customize almost any product that can put out on a range or golf course. The best part about it is that it's more cost-effective than screen printing or embroidery, allowing us to replicate multi-colored logos with in-depth imagery and detail.
In addition, our factory has gotten more automated in recent decades, with a more enhanced process to clean the cups before being powder-coated. The powder coating itself is the same as we've used for years, but the material we use to prepare the cup has been updated over time. All of our changes, after all, have to produce products that conform to USGA and R&A standards.
Technology and improvements in engineering have allowed us to produce products at a lower cost and with less scrap or wasted raw materials.
During the early days of the pandemic, we were able to produce more than a half dozen products that enabled people to enjoy the game in a touch-free environment. Years ago, it would take a considerable amount of time to make a mold, get it molded, get it to a shop and make the product. Today were able to do this in-house in a timely and efficient manner.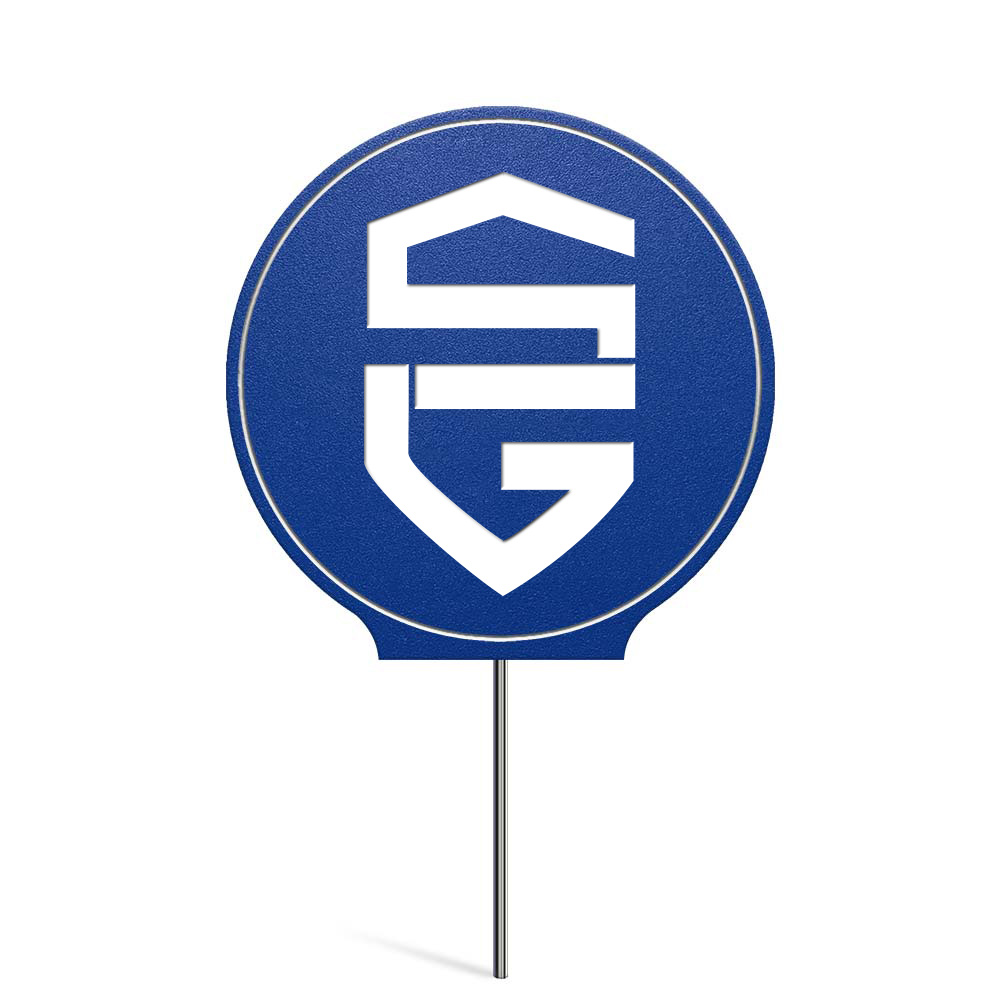 5) What does the future look like for Standard Golf?
Pauli: We're putting one foot in front of the other to ensure we're here for another century or more. We're changing with golf by finding ways to help the superintendents be more effective in their jobs, and help the range operators be more efficient and make more money, while enhancing their golfers' experience.
For more information on Standard Golf, log on to its website.