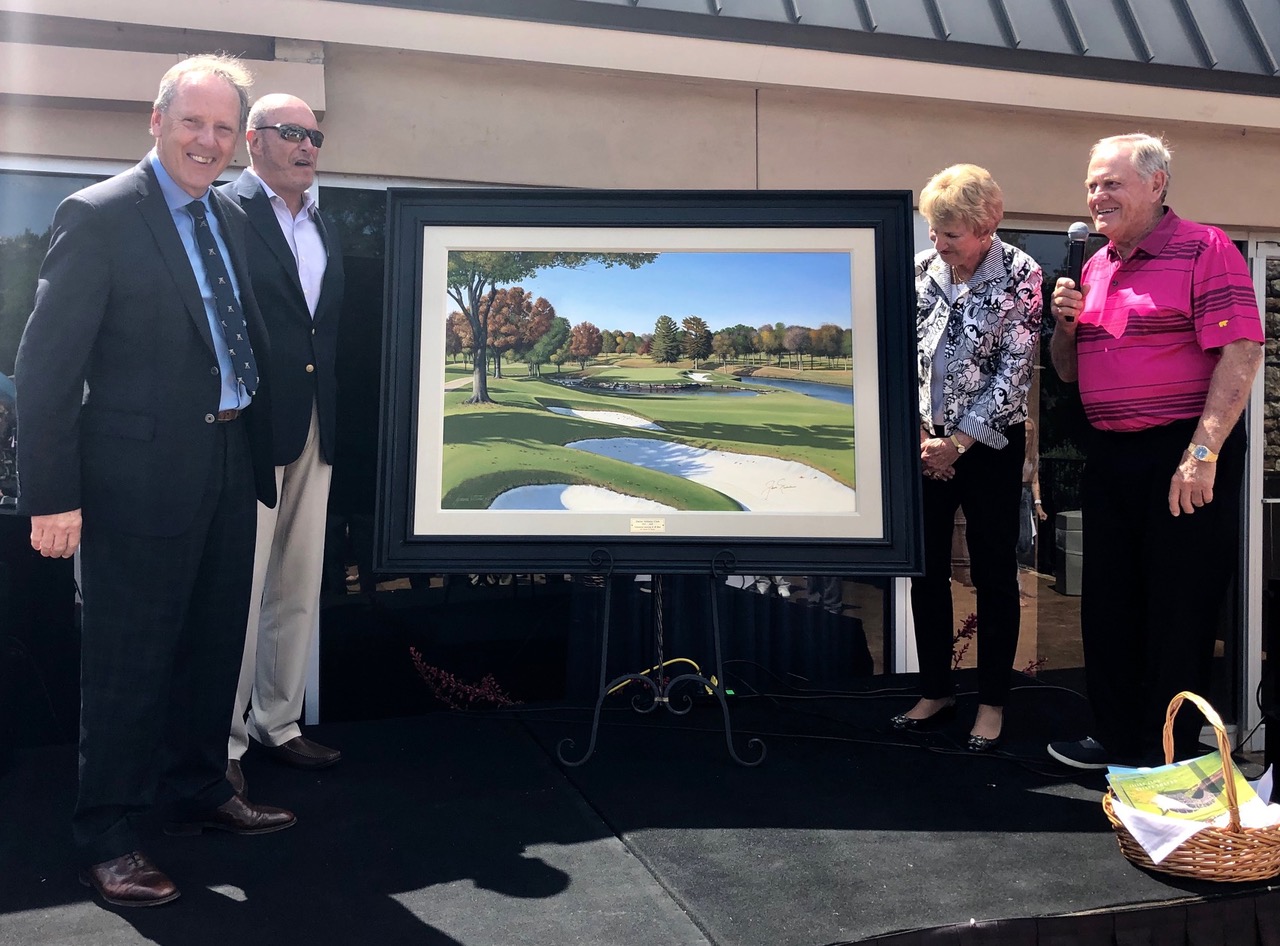 By Vinnie Manginelli, PGA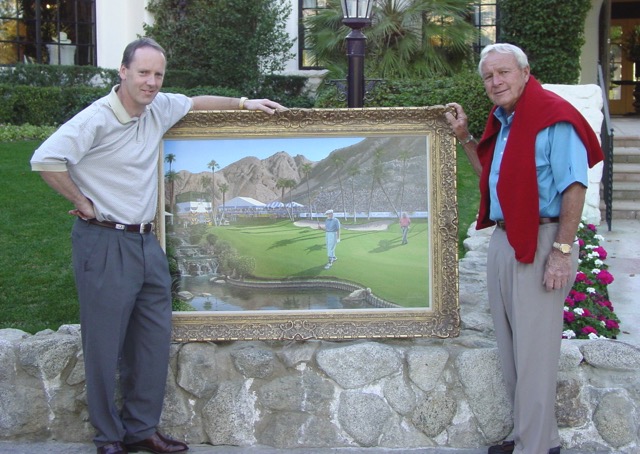 Graeme Baxter has been the official artist to some of the world's most renowned and storied golf tournaments, including men's international competitions like The Ryder Cup, The Presidents Cups and The Open Championship, as well as the women's Solheim Cup. Hailing from Stirling in Scotland, Baxter moved to the United States in 2001. Well-known in Europe, but less established here in the U.S., Baxter came here to open a gallery of his own and grow his business. Since that time, he's been commissioned to paint 60 of the world's Top 100 golf courses and as you will read, so much more. He recently shared some time with me for this month's edition of Five Questions.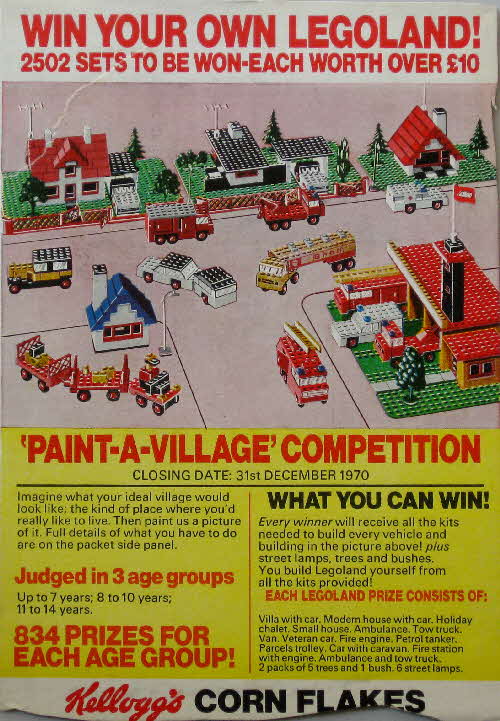 Golf Range Magazine: When did you get your start in art and when did you know you wanted to make it your career?
Baxter: I started drawing and painting when I was six or seven years old and entered (and won) the Kellogg's Paint a Village competition when I was about 10 years old, earning a big box of Legos as my prize. I would later earn additional recognition for my art in high school. After getting accepted to the Glasgow School of Art based on my portfolio, I opted instead to get into the industry as a fine art dealer with my father, who had a gallery. I had an eye for quality art from the start and knew whether a painting was good. I knew what went into a painting that was worth $1,000 and one worth $5,000, an asset to have as a fine art dealer.
Golf Range Magazine: Can you tell me about your love for golf? When did you start playing?
Baxter: My dad used to play golf and was a member of a club in Glasgow, where I'd sometimes caddie for him, occasionally getting to hit a shot or two if no one else was around. I'd also spend hours watching him hone his skills by hitting balls into a net that he had set up in our backyard. I fell in love with the game even further after watching Nicklaus and Watson battle it out in those memorable majors.
My first membership was at a James Braid course in Scotland and I would eventually gain membership at Gleneagles, Loch Lomond, St. Andrews (where I've been a member for more than 30 years) and Royal Perth.
Today, I maintain a membership at Mission Hills Country Club in Southern California and get to play courses around the world before painting them, further reinforcing the bond that exists for me between golf and art.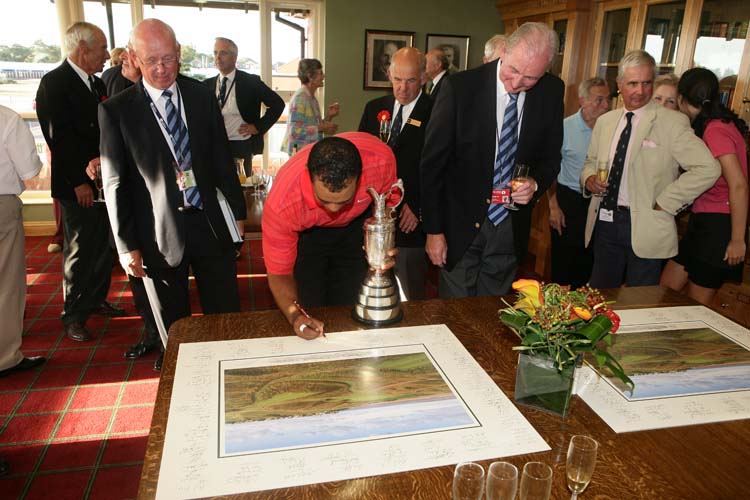 Golf Range Magazine: Can you give us a brief chronicle of your career?
Baxter: After that first job as a fine art dealer, I produced a painting in 1986 of the Old Course at St. Andrews Golf Club. My dad thought so highly of it that he showed it to Michael Bonallack, the Secretary of the R&A at the time. From this painting came my first set of prints, which I signed while my dad numbered them. Once we sold enough prints to cover our cost, I did a second painting, Turnberry, and a third one of Muirfield. By this point, I knew I was an artist and this was the career path I'd pursue. In fact, the Muirfield piece still hangs in the club to this day.

We did prints of each of these paintings and started selling them to galleries all over Scotland, and we were contacted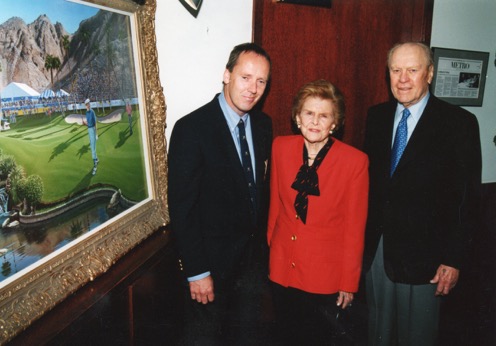 by various international agents. At one point, I was selling my work in 34 countries around the world, including Australia and Japan, and developed a very good reputation throughout Europe.
I opened my first U.S. studio in Palm Springs in 2002 and experienced great success for the five years that I held that location. I had been the official artist of The Open Championship for 25 years and met many American travelers during those events. They were a smart group, and were always very supportive of my art, buying many pieces to bring home to the states. So, I felt it was important to establish a footing here in America. Now living just north of Dallas, Texas, I've been here ever since.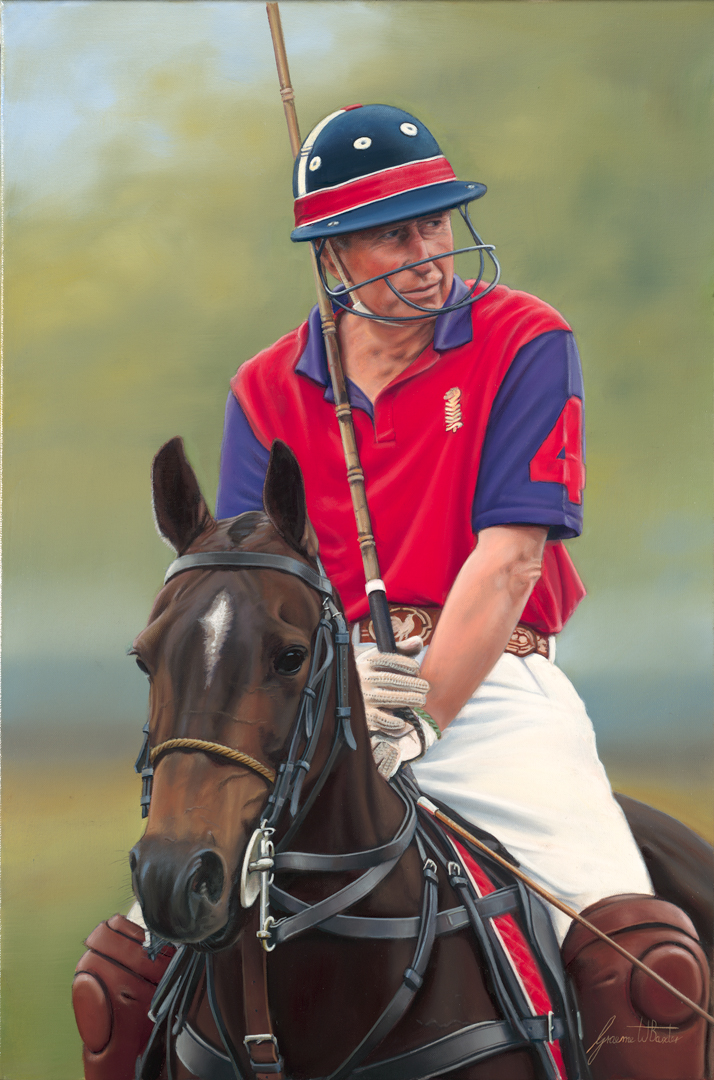 In addition to painting some of the most scenic landscapes in golf, I have been commissioned to paint Triple Crown winner American Pharoah and his trainer. In addition, I was called upon by the late Queen Elizabeth II to paint Charles, then a Prince and now King Charles, and had an unveiling in the Royal Box at Guards Polo Club. I've also done two unveilings with Prince Andrew and one with Prince Edward. I was honored last year in the Queen's New Year's honors list with a British Empire Medal for my contributions to the game of golf, an unbelievable honor that really took me by surprise. I've even done paintings for LPGA superstars Annika Sorenstam, Brittany Lincicome and Lexi Thompson.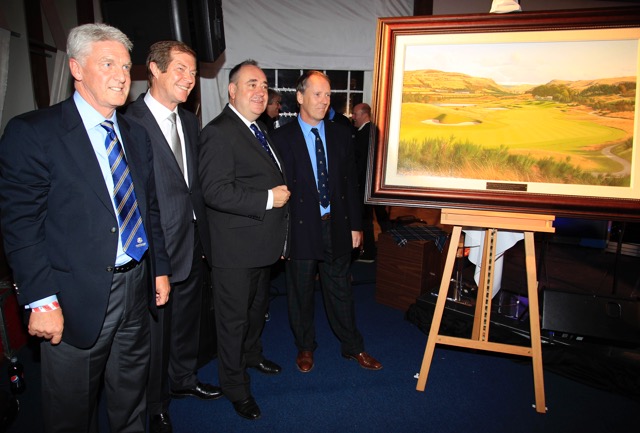 Golf Range Magazine: Can you highlight some of the extensive travel that you've experienced throughout your career?
Baxter: As my career progressed, I became the official artist for many special golf events around the world, and you could just imagine the travel that went with each. As I stated, I did my first official golf painting in 1986 and would become the official artist for the Open Championship in 1988, followed by the Ryder Cup in 1991. I became the official artist for The Presidents Cup, which took me to Australia, South Africa, Royal Montreal and many U.S. venues. I did paintings of La Costa and Firestone as part of the World Golf Championships and the PGA Championship at Kiawah. I was the artist for the Solheim Cup, which brought me back to Loch Lomond and I'll be at the Solheim Cup in Spain in September. I painted at the Chevron Championship (Kraft Nabisco and ANA Inspiration at the time) for 12 years and presented the winner on the 18th green with a canvas to commemorate her victory. I even got to play with the defending champion in the following year's Pro-Am three or four times.
In addition to these many locales, life as a golf artist has also brought me to such Asian destinations as Indonesia and China.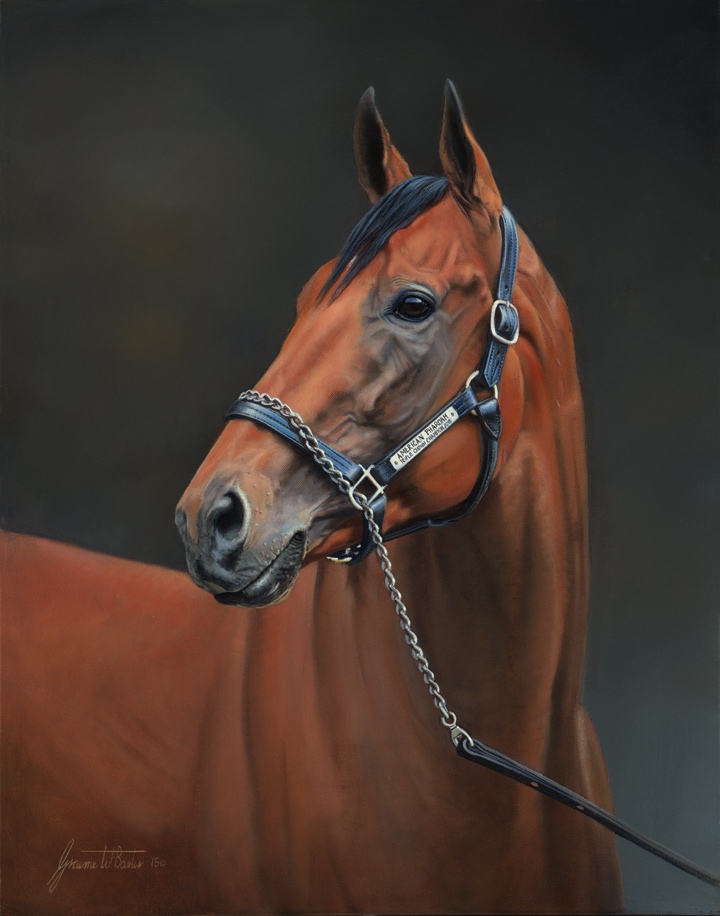 Golf Range Magazine: What does the future hold for Graeme Baxter in art and in golf?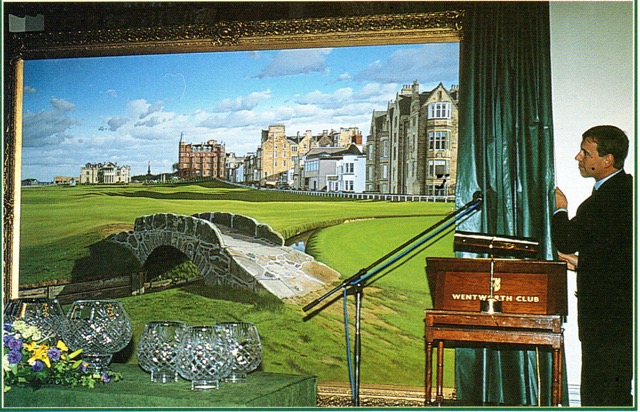 Baxter: I do about 10 paintings per year, taking about a month to complete each one. I'll take hundreds of photos of the course and will paint on canvas in my personal studio. I have to get the feel of a golf course and capture the atmosphere out there. I study the color of the grass, since every grass is a different color, and notice the beautiful intricacies of each new layout. In fact, I don't work with the same palette on any two paintings because I'm trying to create a true rendition of the one course on my canvas on that given day. As someone once told me, I'm recording golf history through my art.
Going forward, I don't think I'll ever retire. I still get excited about painting golf courses and look forward to going to Hawaii, New Zealand and India over the next few years, a step up from winning that box of Legos all those years ago.
For more information on Graeme Baxter and his art, visit his website today!