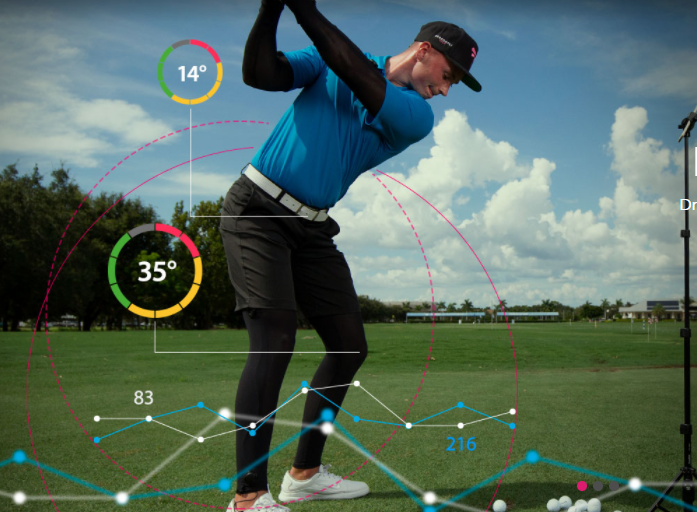 By Vinnie Manginelli, PGA
Derwynne Honan sports a resume with more than four decades in golf instruction and 20 years in 3D golf technology. He has experience in tournament administration with the Volvo Global Tour, relationships in golf retail with TaylorMade and adidas Golf and a history in technology with Motion Golf.
Today, he is the Global Sales and Business Development Director for Dragonfly Golf powered by Guided Knowledge, a British company that has created the most innovative smart suit in the world. With the goal of measuring performance to empower positive change for their clientele, Dragonfly Golf creates products that help people realize their greatest potential.
Honan spent a few minutes on the phone recently, lauding the innovation of the company and explaining how their new smart suit works for athletes across multiple sports and activities.
He told me that the dragonfly is the only creature on the planet that has 360-degree vision, which is what they provide in their 3D technology. They build relationships, rather than just selling products. Read all the exciting details in this month's installment of Five Questions.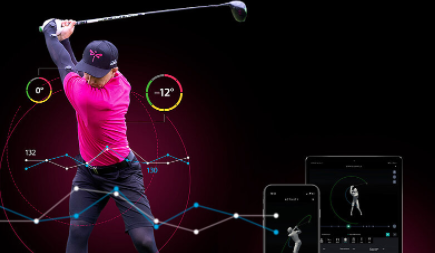 Golf Range Magazine: What is Dragonfly Golf? How old is the company and where was it formed?
Derwynne Honan: Dragonfly Golf is the world's most advanced motion capture smart suit and interactive coaching app. Our product measures human movement and uncovers aspects of the golf swing that were previously impossible to capture.
Based in England, the company was started five years ago, and we spent the first 4+ years researching and developing the smart suit and interactive app before they were launched eleven months ago. We were not interested in a soft product release with subsequent tweaks and fixes as issues arose. We launched this smart suit having already rectified those issues and now consider the product we're selling on the market today to be perfect.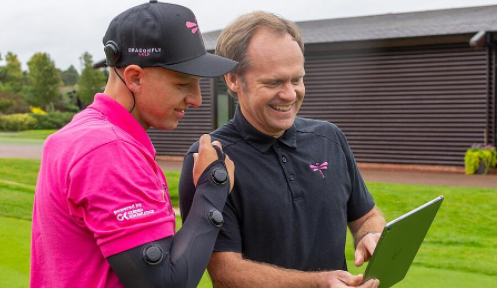 Golf Range Magazine: Who are your primary clients?
Derwynne Honan: Our clients are some of the leading golf coaches and academies in the world, including the Rick Smith Golf Performance Centers in Miami and Los Angeles.
As far as golfers are concerned, we have multi-major winners using it, as well as new and high handicap golfers learning the game and improving their skills. After all, the product is universal, intuitive and simple to use.
Tournament golfers are wearing the suit during their practice rounds to gather data on their swing, and then analyzing the feedback to correct any issues before teeing off in their event.
Also, with more academies coming on board in the warm weather regions of the U.S., many of their students from the north are investing in the product as a way of maintaining a close connection with their coaches when not together. The smart suit makes remote coaching very easy and more effective than ever.
It is my responsibility to develop relationships with potential customers and clients, demonstrate the technology, explain the benefits and deliver the exemplary customer service that comes with being a Dragonfly Golf customer.
We also have some field agents who are creating similar connections across the industry to get the word out on the smart suit product. They'll even go to a client's home or club to help with setup and ensure the customer understands the information being provided. We do not just send the package out and leave our cherished customers on their own. In fact, we market the product by promising ten hours of instruction on how to use the smart suit, understanding that we provide much more attention to our customers than that. This is part of building those vital relationships.
Even after sales have concluded, our representatives will contact customers if they've seen inactivity for more than a couple of weeks. That follow-up and service is second to none.
The product comes in two packages – a Player Package and a Club Package – the latter includes six suits that coaches can use with students, very often triggering additional purchases by the students themselves. This adds to student retention for the coaches.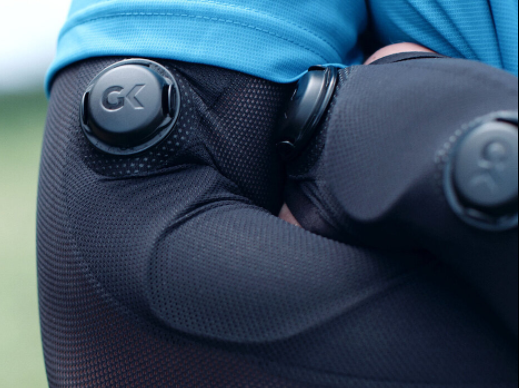 Golf Range Magazine: Can you tell me a little about the technology of your product?
Derwynne Honan: The smart suit provides a full kinematic breakdown, tracking every part of the body with 18 sensors built into every suit. Utilizing Bluetooth, rather than a camera, we are able to capture the data from every swing in real time. This information goes to the golfer's iPhone as quickly as it populates on the coach's iPad.
This technology is the most accurate on the market – accurate to 1 mm and ½ degree. There is NO guesswork in this product.
Whether side by side or teaching remotely, coaches can see swing feedback live and prescribe specific tasks for the very next shot. The interactive app provides feedback as to whether or not the desired metrics were achieved in any particular swing – a green light indicates YES, with a red light indicating NO.
The full kinematic breakdown includes arm speeds and velocity for hips, shoulders and ankles. It provides feedback on linear speed, velocity speed and angular speed. The smart suit measures degrees of turn at all points of the golf swing, aiding in maximizing this facet of the swing in all golfers.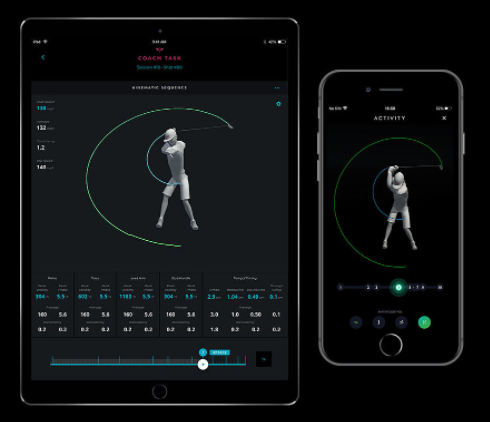 Golf Range Magazine: What collaborations or partnerships do you maintain to produce, test and market the smart suit?
Derwynne Honan: The product is NOT manufactured in multiple factories across the globe, only to come together at our location in England. We actually own all the intellectual property in this device and create the full package inhouse. It is truly a one-stop-shop.
Our partnerships are formed with the customers we attain. As I mentioned, we spend as much time as the client needs to properly utilize the product and make it work for them and their students. Not only is great service like this a game changer in marketing such innovative technology, but it's simply good business.
After all, these golf academies, professional golfers, high handicap players and students around the world are our most effective promotional tool. Word of mouth – sharing the benefits and demonstrating for friends and other golfers – helps drive additional sales.
Of course, our partnership with the Golf Range Association of America and Golf Range Magazine will further help us get the word out across the industry of the benefits of our 3D technology.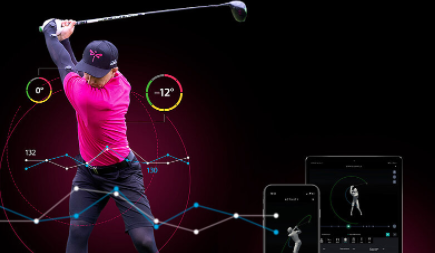 Golf Range Magazine: What's next on the horizon for Dragonfly Golf?
Derwynne Honan: The smart suit is not just a golf product. Its benefits in golf are unparalleled, of course, but there are similar advantages across many other sports, like baseball, soccer, tennis and even swimming, as the device, with its 18 sensors and three gyros per sensor, is waterproof.
We're also about to launch in animation, with several video game companies and the movie industry looking to take this 3D technology to another level with computer-generated animation – our suit works perfectly for that endeavor.
Finally, the smart suit and interactive app are multi-functional, with coaches using the technology for putting and short game analysis, as well. They capture every swing you make on a golf course.
For more information on Dragonfly Golf, log on to https://dragonflygolf.guidedknowledge.com/