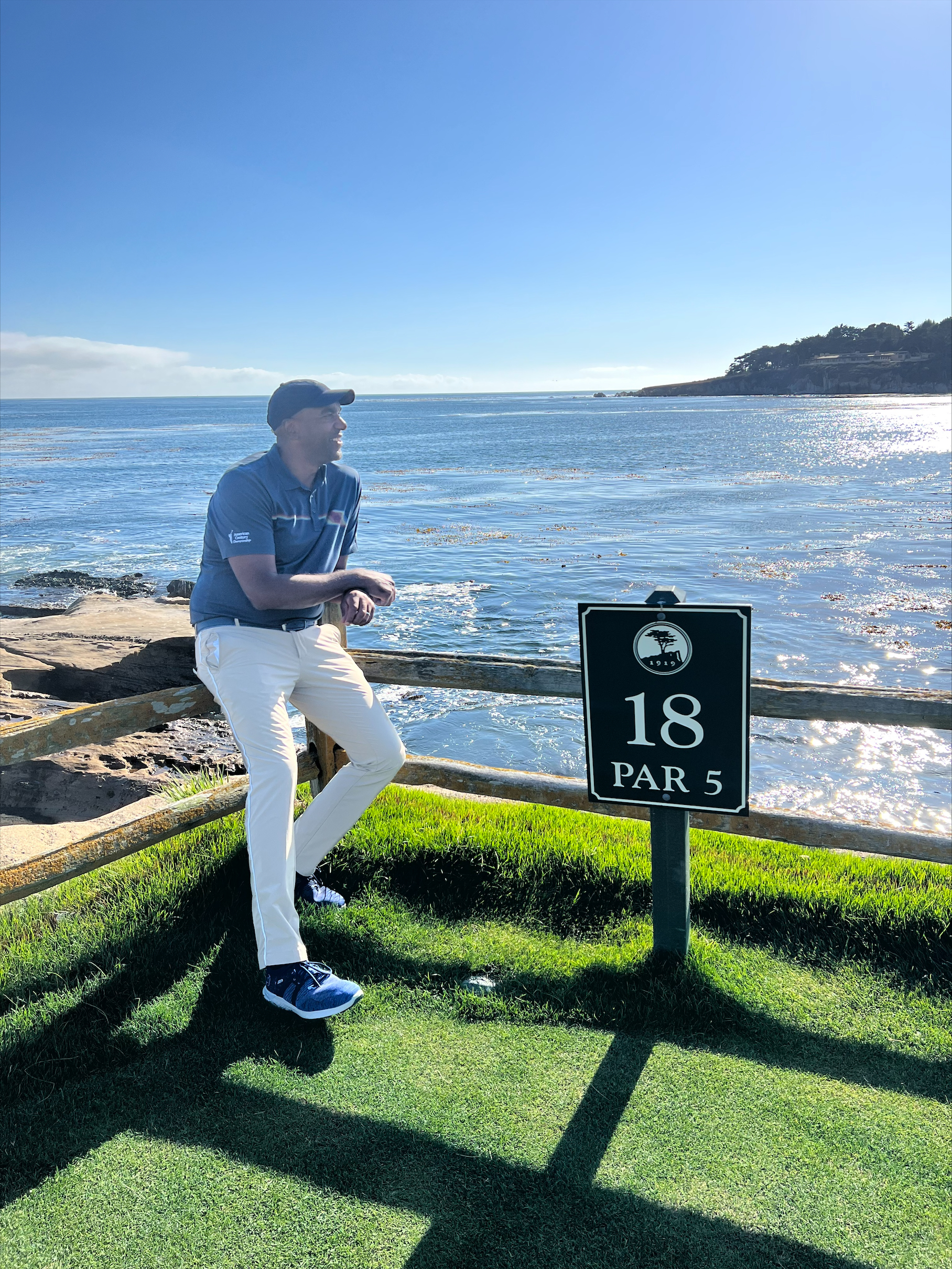 By Vinnie Manginelli, PGA
If you're reading this, you're probably a golfer. You practice it. You play it. You watch it. The Golf Channel is most certainly one of your preferred TV channels and its app is on your iPhone home screen. You know who Damon Hack is.

Damon Hack has been a Golf Channel staple for ten years, bringing an energy and sincere passion to his broadcasting that is unmatched in golf media today. As the co-host of Golf Today in Golf Channel's new studios in Stamford, Connecticut, Hack lights up the screen with his flashy attire and vibrant personality. I recently had the opportunity to chat with Damon Hack, and as a PGA Professional and golf fan, it was a fun and inspiring experience for me. Here's this month's edition of Five Questions: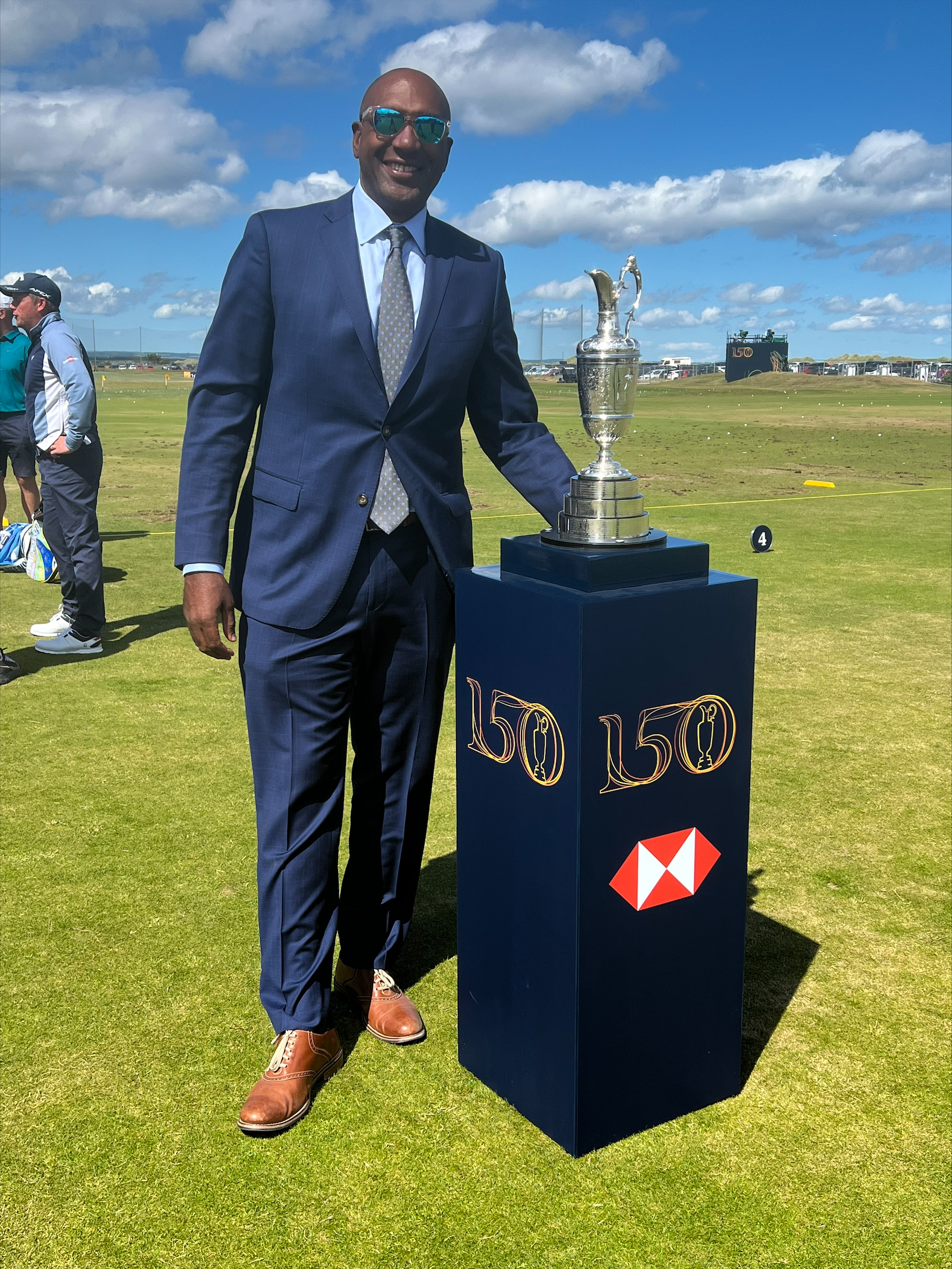 Golf Range Magazine: Can you tell us about your background in golf?    
Damon Hack: I didn't start playing golf until I was an adult. In fact, my only experience with golf as a kid was scouring the ponds of a local course that was adjacent to my cousin's house in Los Angeles. We'd find as many golf balls as we could, but I didn't play golf at the time. I actually played basketball and tennis in high school.

I really got into the game while at Cal Berkeley in 1994, after a former radio boss named Scott O'Neil had introduced me to golf and gifted me with my first set of clubs a couple of years before. I would get more involved in the game as Tiger was winning those U.S. Amateur Championships and I started reading about the game more. As a Journalism major, I wanted to be a sports writer. I'd read articles by the legends of our trade, Rick Reilly, Frank Deford and Dave Anderson. It was then that I said to myself, "I want to play this game and I want to write about this game." And I've been very fortunate to be able to do both.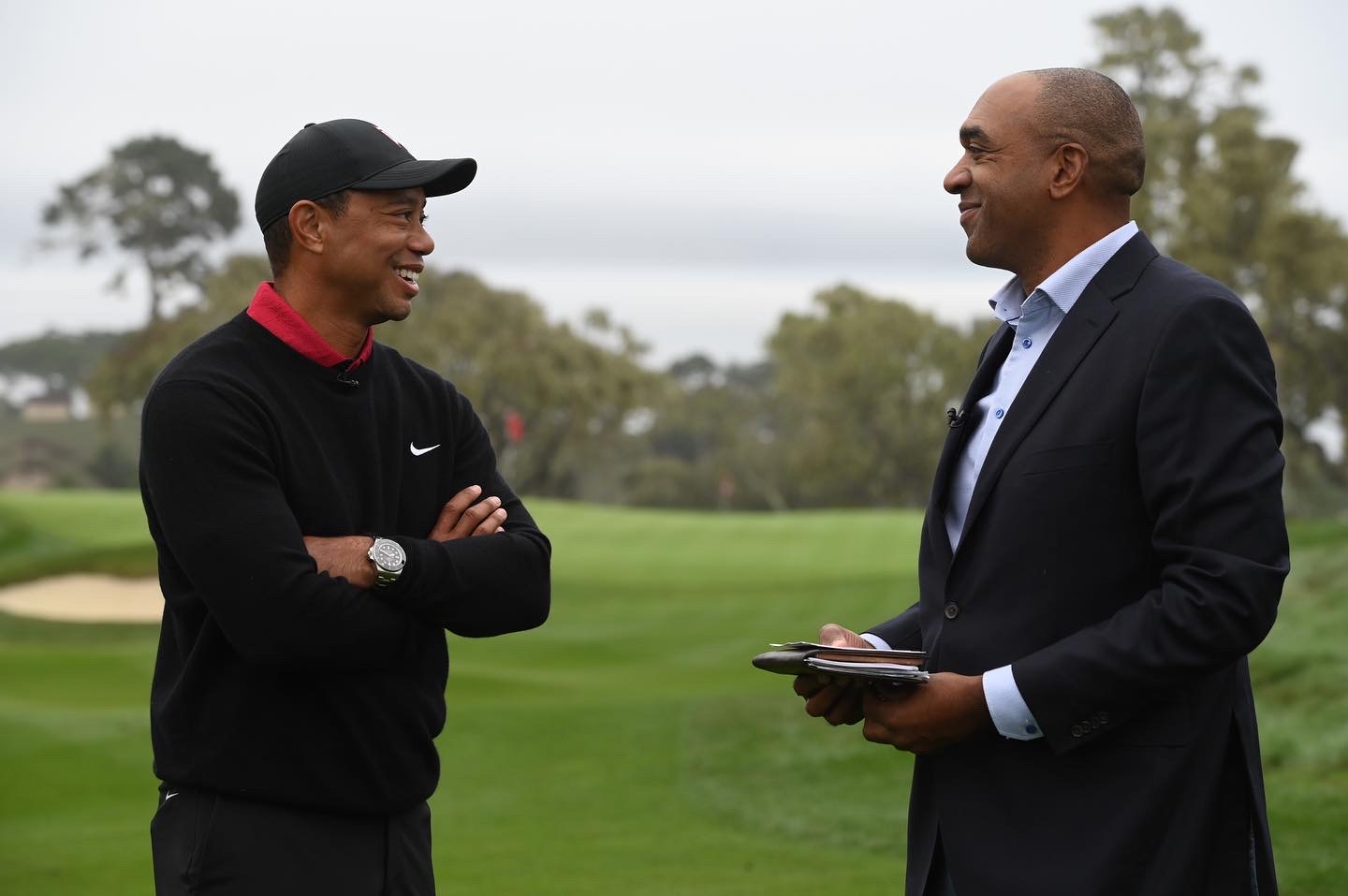 Golf Range Magazine: We are both members of the Metropolitan Golf Writers Association in New York. When did you decide that sports journalism would be your career of choice?
Damon Hack: I always knew I wanted to do something in sports communications – either a sportswriter or a sports broadcaster. I'd watch Dodger and Laker games as a kid in the 80s and pretend I was Vin Scully or Chick Hearn, doing play-by-play with the sound turned down on the TV. I was able to put into words the actions I saw from the athletes, keeping track of Magic Johnson's stats to see if he could get that next triple-double, which he so often did. He might have 25 points, 11 assists and nine rebounds and I would lose sleep over that one elusive rebound.

Like so many other kids, I had aspirations of playing for the Lakers, and even tried to walk on as an undergrad at UCLA during my sophomore year, but got cut after making the final ten candidates. I am thankful for the opportunities that would subsequently come about in the sports realm. After all, I have always wanted to be around sports and the excellence that the athletes display every night, and I am doing that in golf. It is important to convey that when you pursue your dreams, there are no regrets.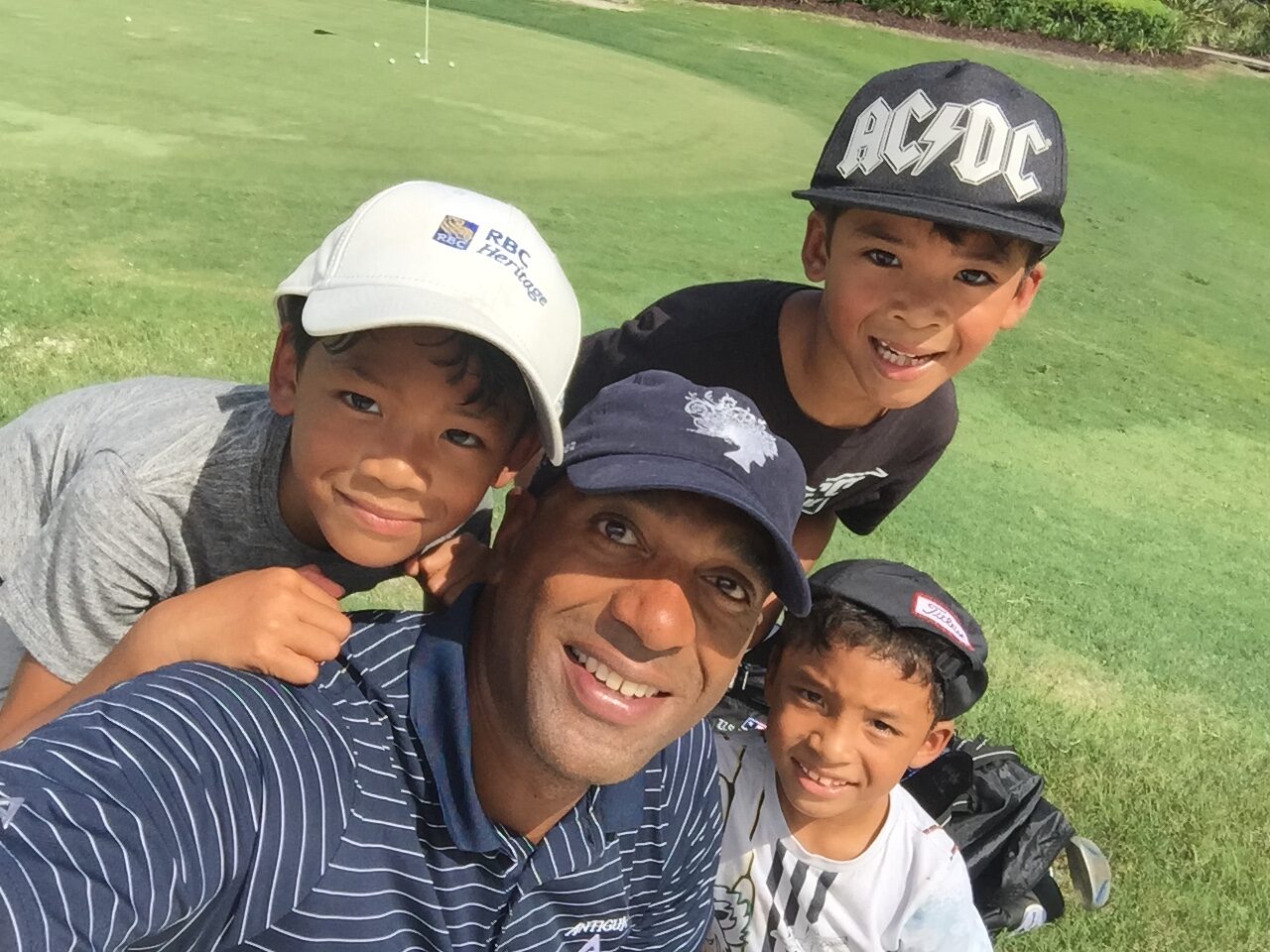 Golf Range Magazine: Can you tell us about any special projects you may have going on away from the microphone?
Damon Hack: I am in the early stages of writing a book on athletes and their love of wine, another one of my passions. A lot of athletes have started wineries or have developed their own brands of wine – Ernie Els, Kristi Kerr, James Harden, Carmelo Anthony, Drew Bledsoe, Wayne Gretzky and so many more – and I'm curious about the allure that is shared among the best athletes in the world. COVID slowed the process a bit, but as it gets rolling again, I'll post pictures of athletes and my favorite wines on an Instagram page I created called GOATS and Grapes, and write about them on the great new sports and wine website that my cousin developed for me.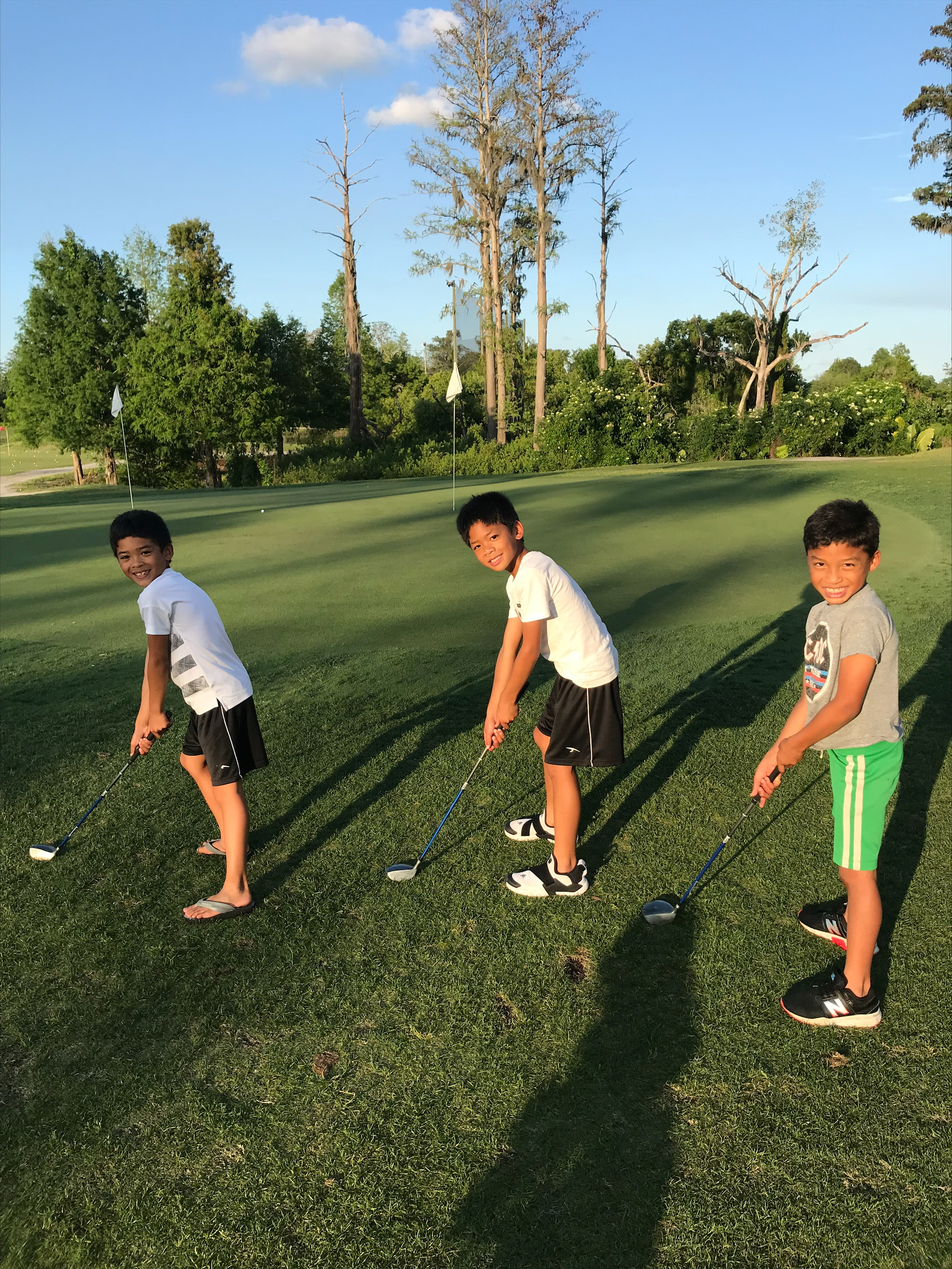 Golf Range Magazine: What does the game of golf mean to you and how can we use its simplicity to benefit the youth of America during these fast-moving technological times? 
Damon Hack: For me, golf means family and friends. I am a father of triplets. My three 11-year-old boys love sports like I do, with tennis and basketball topping the list. Some of my happiest days in life have been on the golf course with them, as they cultivate a love of the game that has meant so much to me for three decades. I love watching them swing, or visiting the practice putting green for a putting contest or two. There's something soul-enriching and beautiful about being on the golf course with your children – time just seems to stand still.

I feel it is important to tie golf with joyful memories and fun. Stop at their favorite burger restaurant or ice cream shop after play. Reward them for something they did on the course that goes beyond a good golf shot. Perhaps they helped a fellow golfer find his or her ball in the rough? Let them drive the golf cart or throw rocks in the pond or play in the bunker. The experience gets in their blood and becomes part of their culture.
I love and appreciate how golf brings people together. For example, I recently played in the Pure Insurance Pro-Am at Pebble Beach, in my home state. My mom and sister drove up from Southern California to watch me play, as did my cousin, who works at nearby Stanford. To be able to hit a shot and look back and see them clapping and cheering and walking that breathtaking oceanside landscape with me transcends the numbers on the scorecard at the end of the day.
I've been in the golf business for more than two decades now, and to be able to share the love of the game with my children and family has been so life-affirming. In addition to the lessons that we learn about life and ourselves through a round of golf, it is also a game of love and relationships that I hope viewers hear in my voice and see in the passion I strive to bring to every broadcast. I genuinely love the game of golf and the gifts that it brings us.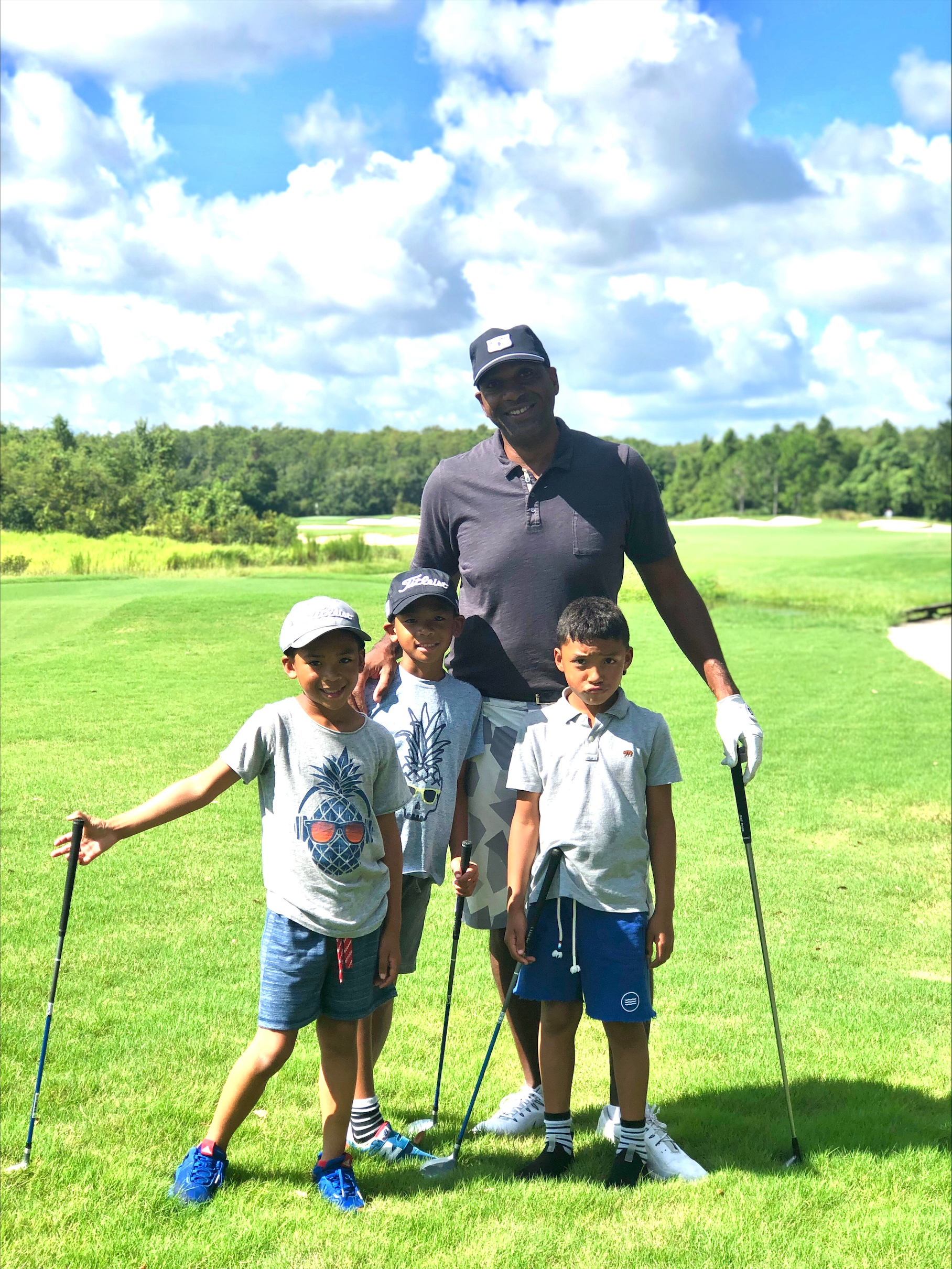 Golf Range Magazine: Can you tell us something we might not know about Damon Hack?
Damon Hack: I recently shared one of the most unique and amazing experiences with my family – we went on safari in Kenya this past summer. We witnessed animals in their natural habitat and I was able to relate the adventure to golf – we were in nature, up early like you might be for a tee time at dawn and chasing the sunset at dusk like we so often do trying to get that last hole or two in the books before complete darkness ensues and the moon is our sole guide to that last holed putt.
What a feeling – me and my family in a Jeep, looking for leopard and cheetah and lion and elephant and giraffe and buffalo and crocodile. It was so powerful to be in nature with no cell phone signals and no computer. Like I mentioned about the game of golf, this experience in Africa was life-affirming. It was cathartic and simply joyous. And isn't that what drew us to golf in the first place – the simplicity?