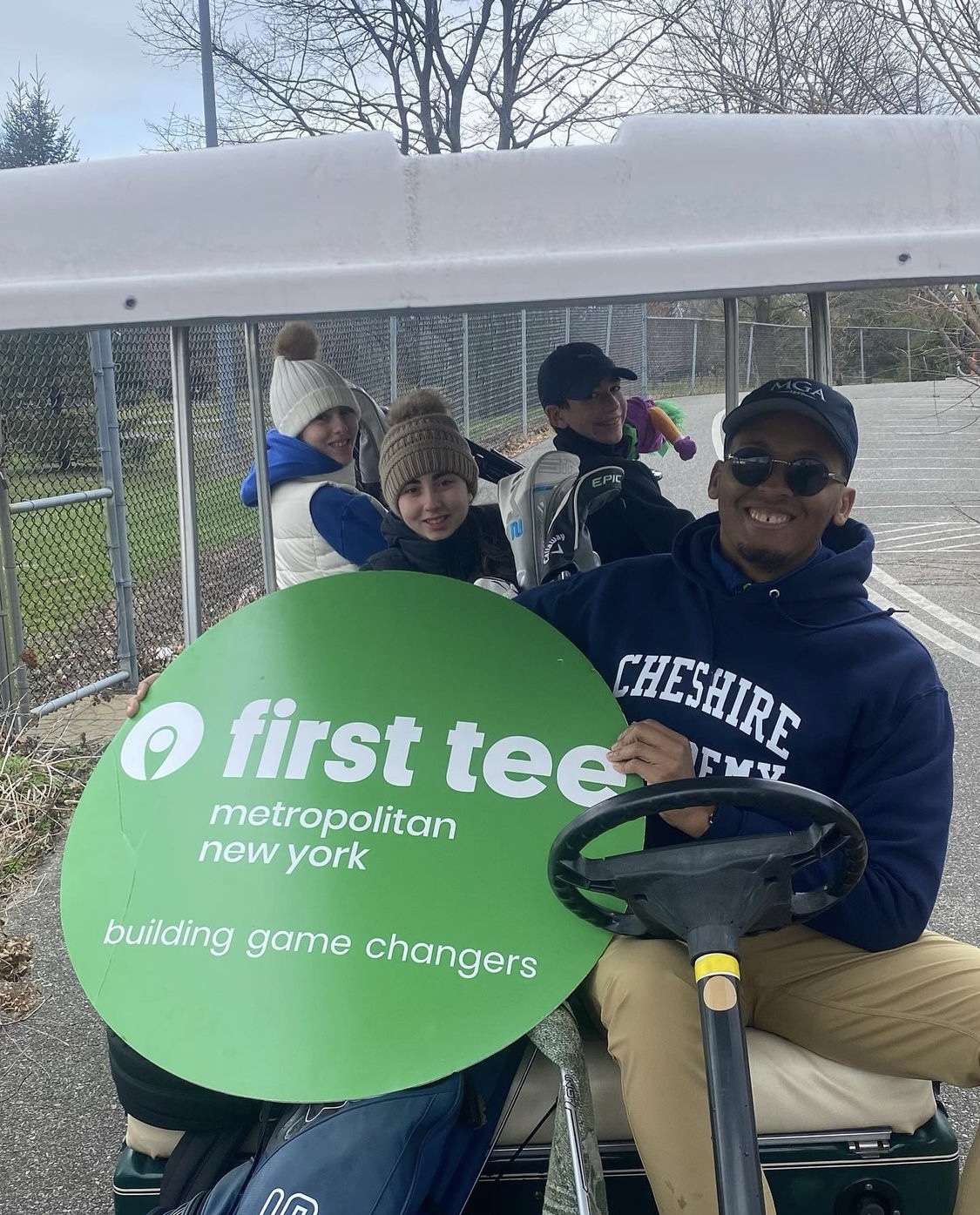 By Vinnie Manginelli, PGA
First Tee is all about kids getting better at golf…right? Many people might think so, but that couldn't be further from the truth. According to its website, "First Tee is a youth development organization that enables kids to build the strength of character that empowers them through a lifetime of new challenges. By seamlessly integrating the game of golf with a life skills curriculum, we create active learning experiences that build inner strength, self-confidence and resilience that kids can carry to everything they do."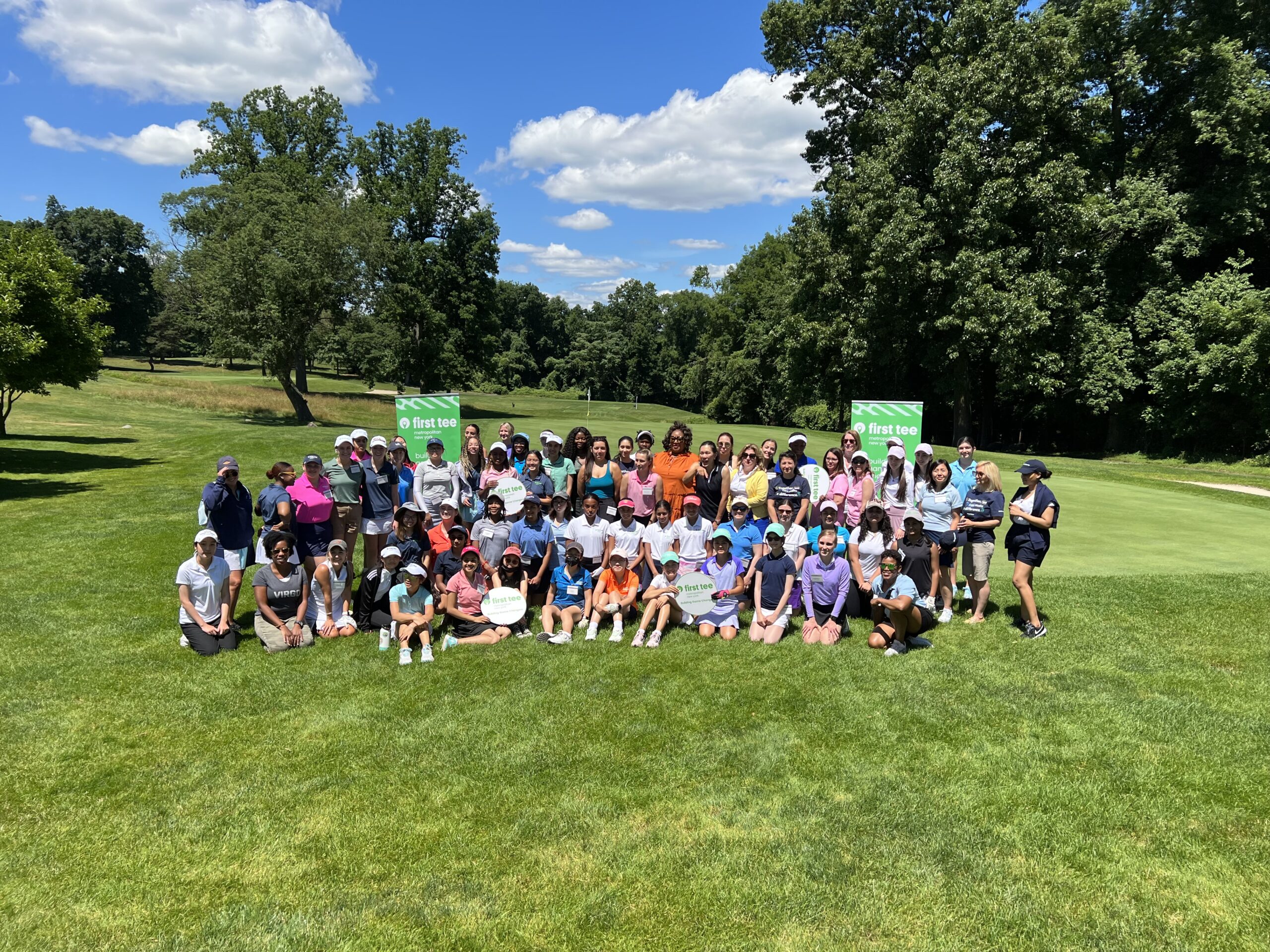 The underlying mission of First Tee is clear, but the strategies applied by each of the 150 First Tee chapters across the world to achieve this mission might differ. "If you've seen one First Tee chapter, you've seen one First Tee chapter." This is an adage I first heard from Dan Burke, Executive Director of First Tee – San Francisco. Burke was a PGA Professional at nearby Lake Merced Golf Club for 15 years before joining First Tee eight years ago. He added, "We're all aligned to provide opportunities and teach kids the values that are inherent in golf – this is why we're all in First Tee. There are some differences in the details and methods from chapter to chapter." He states that growing the game is a byproduct of what they do – and what they do is inspiring.
For instance, Future Foursome is a year-round, high intensity program that strives to take kids from nine years old and prepare them to be workforce-ready by the age of 23. This free program is unique within First Tee – San Francisco and engages participants virtually every day of the year. This is just the tip of the iceberg in San Francisco, however.
First Tee – San Francisco fills its programming through a variety of means, the most prominent being their partnership with the San Francisco Unified School District. The Schools Program brings First Tee programming to the kids' schools – on the blacktop, in the gym or wherever the physical education classes are held. First Tee coaches educate PE teachers on the curriculum and SNAG golf equipment is provided at no cost. This is the foundation of how to bring First Tee into the community.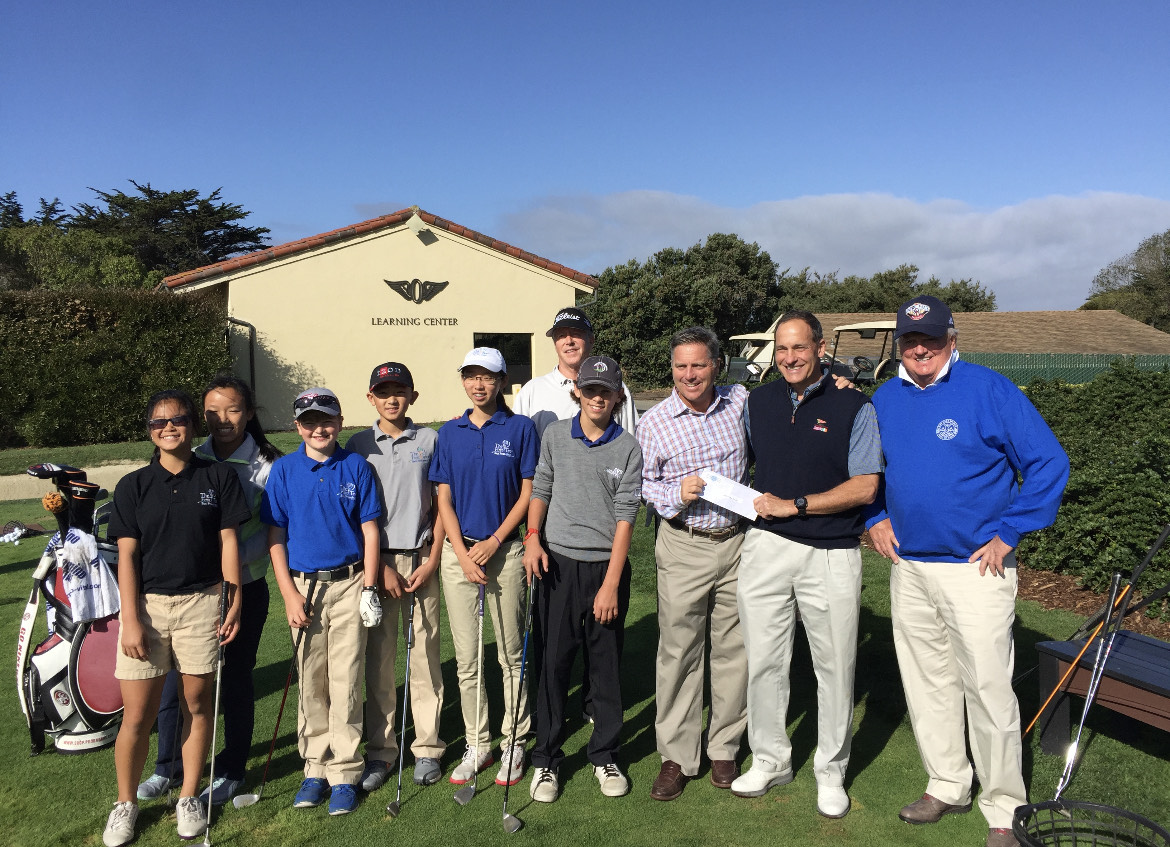 As the value of First Tee became evident across the school district, the program expanded to bussing kids to the First Tee facilities during the school day, one of only two chapters doing this. At that point, the goal is to get some of these juniors into their more traditional after-school and summer programming. There is generally a cost to this programming, but Burke made it clear that no kid is ever turned away due to financial hardship. That would be a common theme throughout the conversations I had for this piece.
First Tee – San Francisco has partnered with several local golf facilities, most notably TPC Harding Park, site of the 2020 PGA Championship won by Collin Morikawa, and Golden Gate Park Golf Course. They also have a special connection with Visitacion Valley Middle School in San Francisco, where there is a 10-12-stall driving range, synthetic putting green and short game area. This relationship was initiated by First Tee – San Francisco founder Sandy Tatum, who approached the school principal unplanned one day to explain his vision – the principal was not a golfer, but appreciated the thought of introducing a new sport and activity to their students who had not been exposed to the game of golf before. Without the generosity and foresight of Mr. Tatum, the breadth of First Tee – San Francisco's outreach would not be what it is today.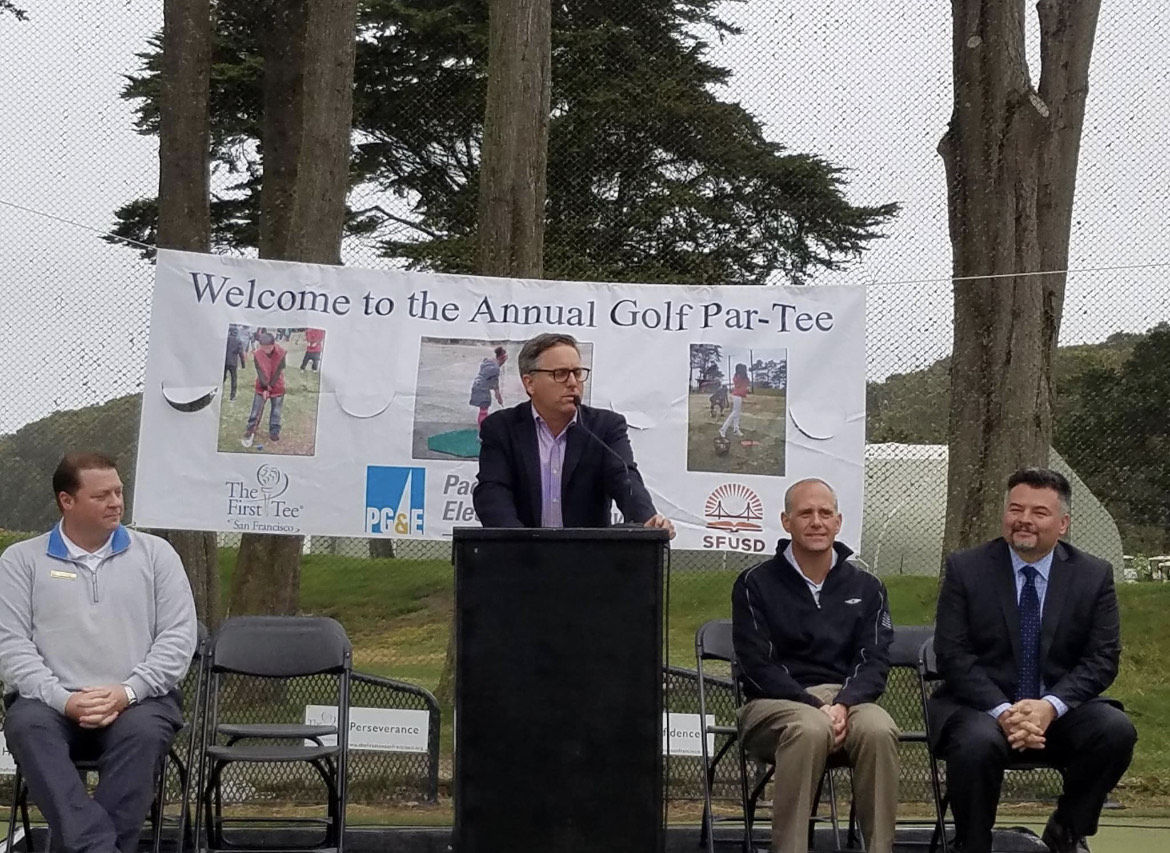 Burke says that the schools, after school and summer programs serve as feeder systems for interested juniors to join the Future Foursome program. "This program takes a deeper dive into the First Tee experience, and provides all the resources needed – education, mentoring, food, transportation and much more," he explained. "First Tee is always evolving and we're capitalizing on the current popularity of the game."


Back east, First Tee – Pittsburgh President and CEO Eric Amato echoed the vital mission of the First Tee, but highlighted some unique things they're doing in Western Pennsylvania. "The autonomy comes in our ability to schedule programming," Amato explained in response to my question about First Tee HQ versus First Tee chapters across the globe. "We do six 6-week sessions per year, whereas another chapter might do 4-week sessions or 9-week sessions. Each chapter is able to plan its programming based on their local community's needs, their climate and the curriculum itself."
Both Amato and Burke explained a recent transition in programming that once had participants enter the program and advance from level to level. Today, First Tee has adopted a more conventional method of having kids begin their journey based on their age at the time. Some chapters have already rolled out this change, as well as other modifications pertaining to program terminology, whereas all chapters will have to do so by 2023. After 25 years of service, First Tee is evolving to meet its community's needs and to address the changing face of golf, in general.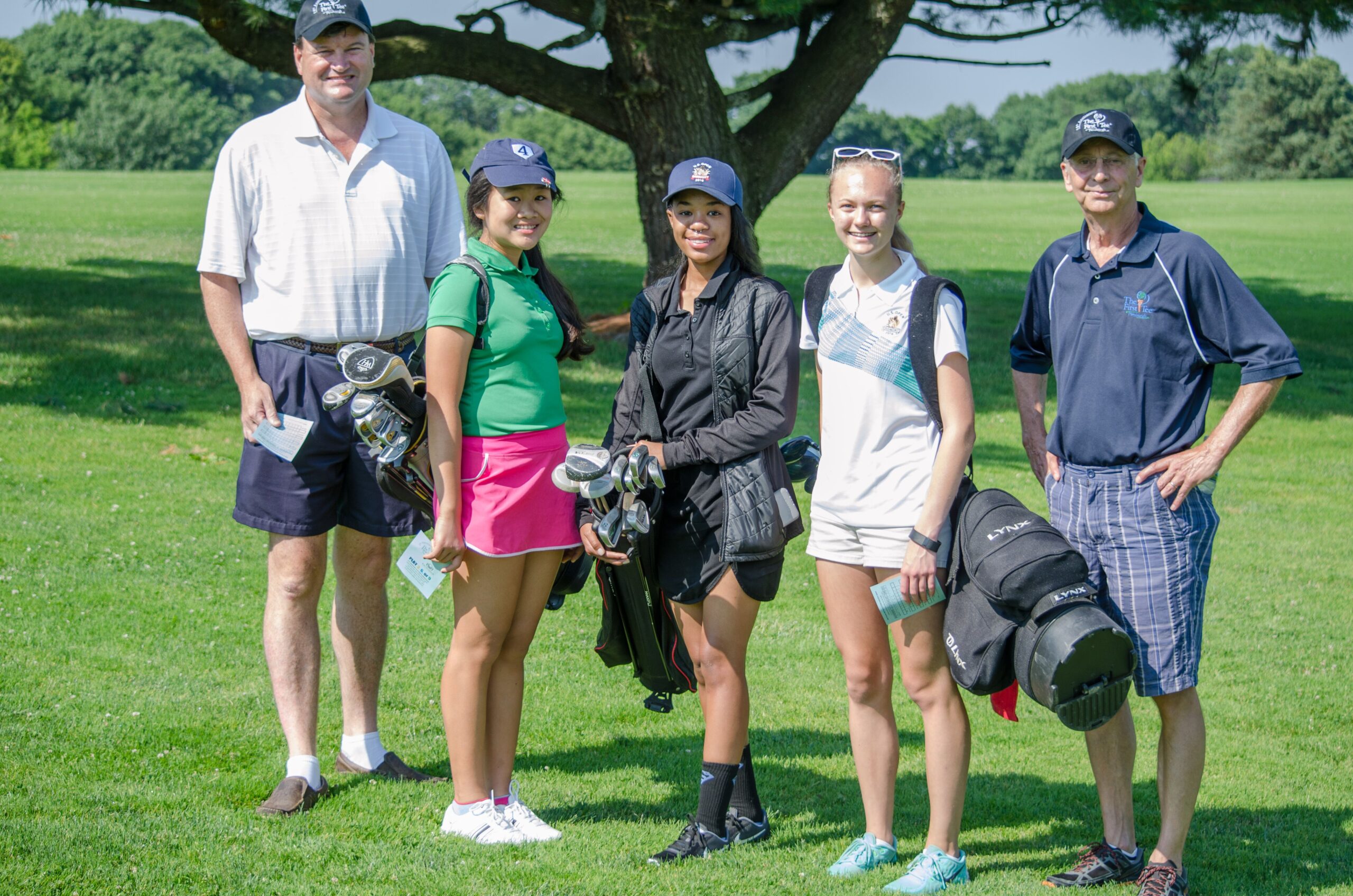 Amato fills his programming through open clinics, group clinics with other youth-serving organizations and outreach programs at schools, fairs and special promotions that incorporate other entities in the community. Cost and equipment are never obstacles to participation.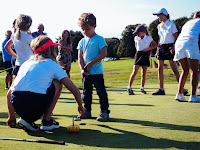 First Tee – Pittsburgh has seven green grass locations, plus three indoor facilities used during the winter. Amato says they are particularly proud of the Arnold Palmer Learning Center built recently at the Bob O'Connor Golf Course at Schenley Park. This state-of-the-art facility offers program and activity space, classrooms, conference room areas and an expansive indoor putting green.
The collaboration with and support of the community is what drives programming and participation. For instance, First Tee – Greater Houston also reaches kids in schools – 500 local elementary schools and eight middle schools. Those relationships are vital. After all, First Tee is not a golf school or academy that can be set up on a driving range with a clinic or two planned each week.
First Tee – Greater Houston Executive Director Brian Ladet says they've been growing this program since 2006. "Once a school gets funded for the program, they'll receive equipment, curriculum binders and online training and resources for the PE teachers." In addition to the schools, First Tee – Greater Houston has eight green grass locations throughout the area that offer all the facilities needed to provide such expansive programming.
With the success of their school programming and green grass group programs, Ladet says word of mouth has been a vastly successful means of getting the message out on the opportunities presented by First Tee – Greater Houston. He says that golf may be the activity built into each curriculum, but youth development is their foremost priority.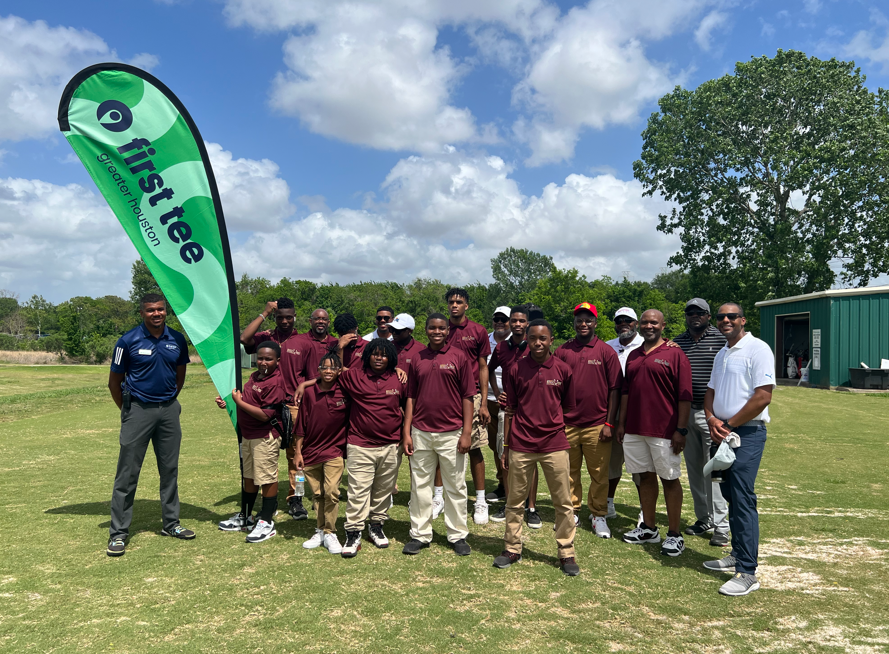 One unique First Tee – Greater Houston endeavor that has been very successful is a Champions Challenge that pits 4th graders against each other in a skills competition. They get a shirt and a hat, and learn the importance of preparation, readiness, camaraderie and teamwork. Ladet has shared this model with First Tee HQ and hopes it can be emulated across the First Tee network. This sharing of best practices is common within the First Tee. "Each chapter has the ability outside the normal curriculum to do some additional things to broaden or enhance the programming in its own market," he stated.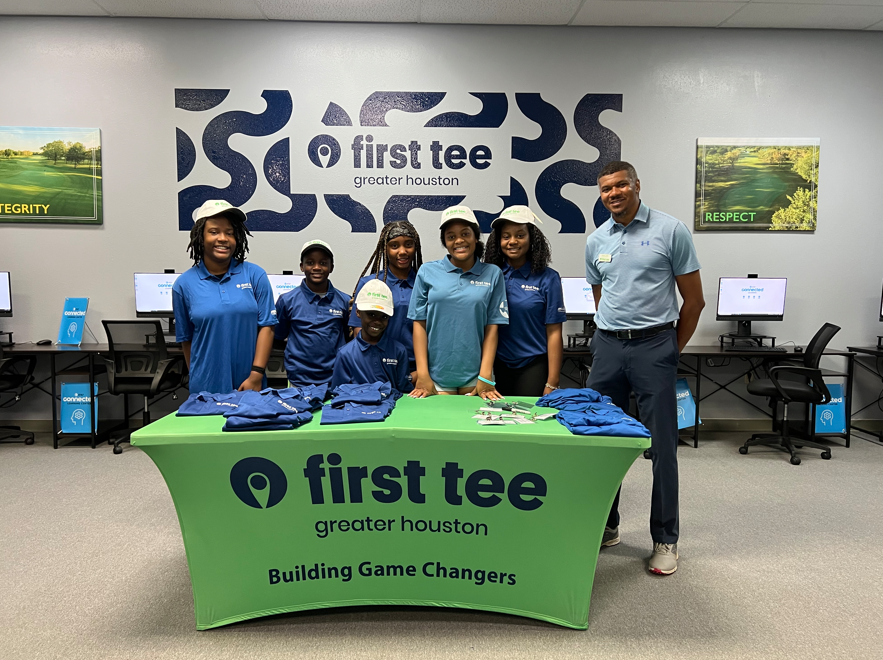 In New York City, Matt Rawitzer, a Washington State-native, took his shot at a playing career on the PGA Tour Latinoamerica before heading east to The Big Apple to get his Master's Degree at NYU. He is now the Executive Director of First Tee – Metropolitan New York.
"We take the approach of hiring great people," Rawitzer stated early in the conversation. "Our coaching team is just incredible, and we have amazing supporters and Board of Directors." The programming discussed and subsequent impact on the kids can't happen without great people, a shared asset across these and all 150 First Tee chapters.
First Tee – Metropolitan New York has six primary campuses and several satellite locations across New York City, Long Island, Westchester County and Northern New Jersey. Their newest facility is at Hendricks Field Golf Course in Belleville, New Jersey, where there is a $1.8 million stand-alone facility that includes a dedicated three-hole short course that provide invaluable on-course experience to junior golfers of all ages and abilities, and an indoor/outdoor hitting range.
They're also kicking off a pilot program at Brentwood Country Club in Islip, New York (Suffolk County Long Island) this fall. The New York City Parks Program is an absolutely vital partner in these efforts, as they introduce city youth to the benefits of golf, and First Tee in particular. "We train their coaches and they run programs that mirror First Tee programming," Rawitzer explained. "With this many kids, locations and partnerships, there are a lot of moving parts in what we do."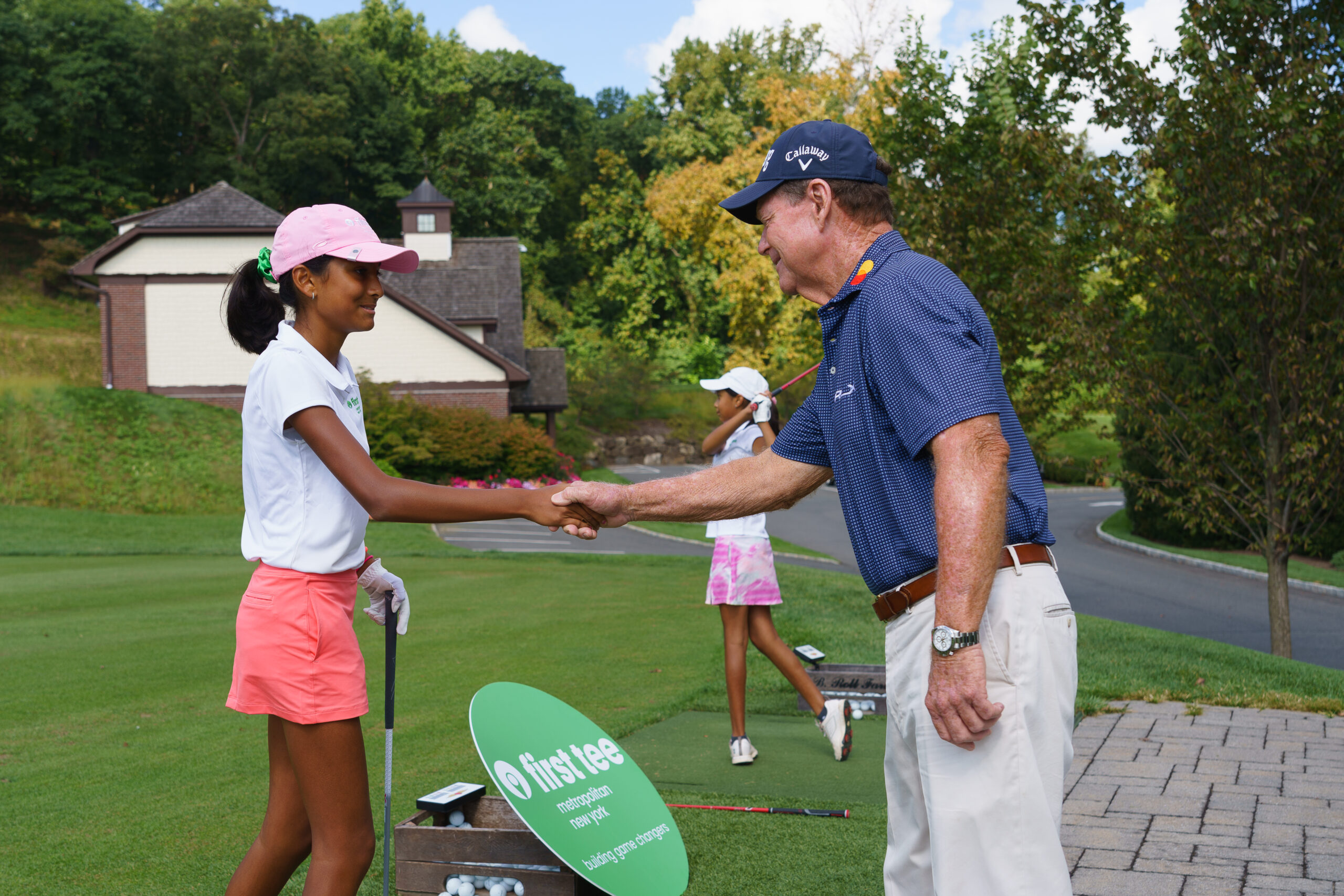 Programming serves over 3,000 juniors in 7-week programs that engage kids for 1-3 hours per week. "One unique aspect of our First Tee chapter is our Path to College Program. About 300 of our middle and high students participate in this program, operating in cohorts for peer-to-peer tutoring. We also help them with school applications and have two full-time teachers who assist with SAT studies and school work on a daily basis. Scholarships are also available for many of our participants," Rawitzer added. "We had three students get into NYU this year, as well as Columbia University, Case Western Reserve University and many other state and local colleges and universities, some with scholarship monies attained through First Tee. With 76 percent of our students coming from under-served areas, we are very proud of their accomplishments within our program."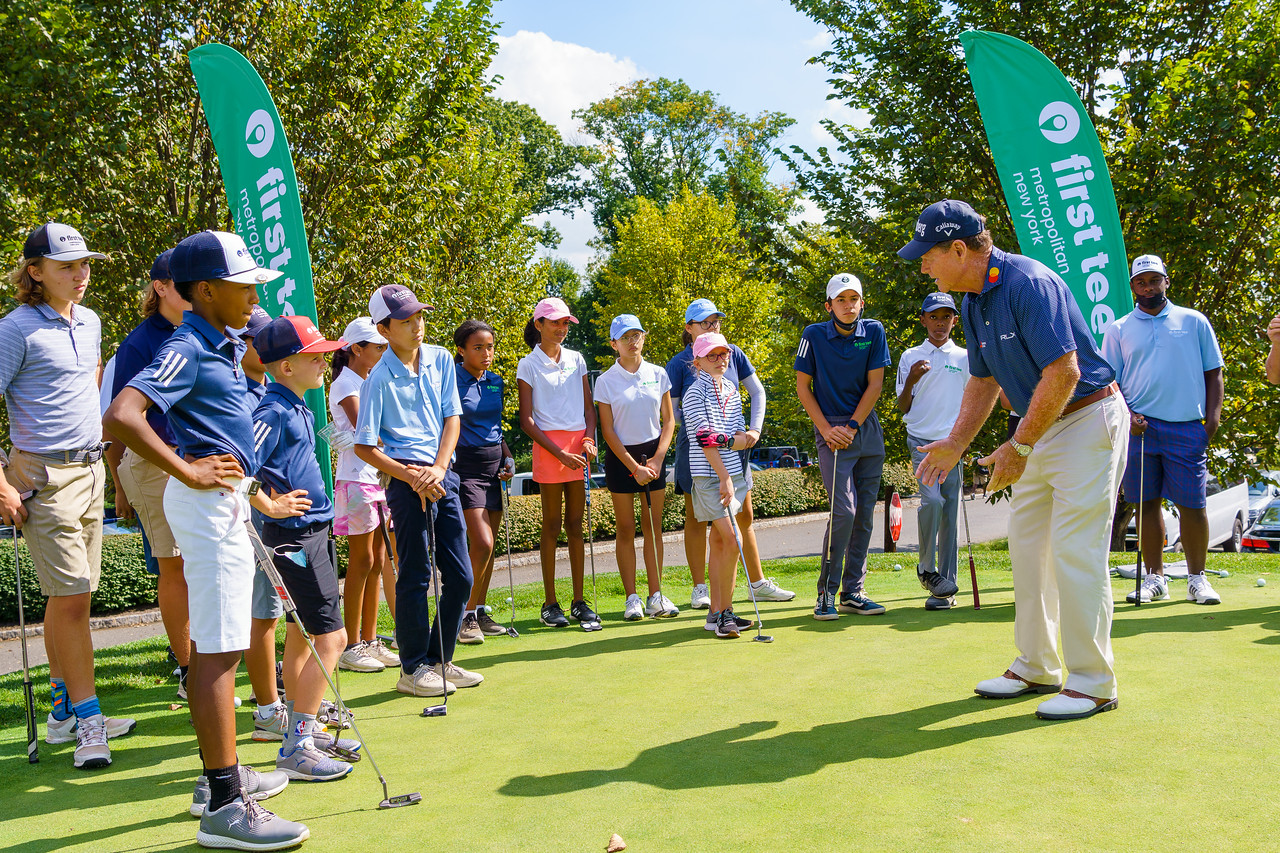 These First Tee chapters and the individuals and Boards that administer to their needs cannot do so without the financial support and volunteerism of their local communities. When it's all said and done, the details of a golf program – six weeks, eight weeks, etc. – really don't matter. It's the engagement that takes place within that time. It's the impact that these executives and their coaching teams are making on youth across America. Just ask Justin Martin, PGA.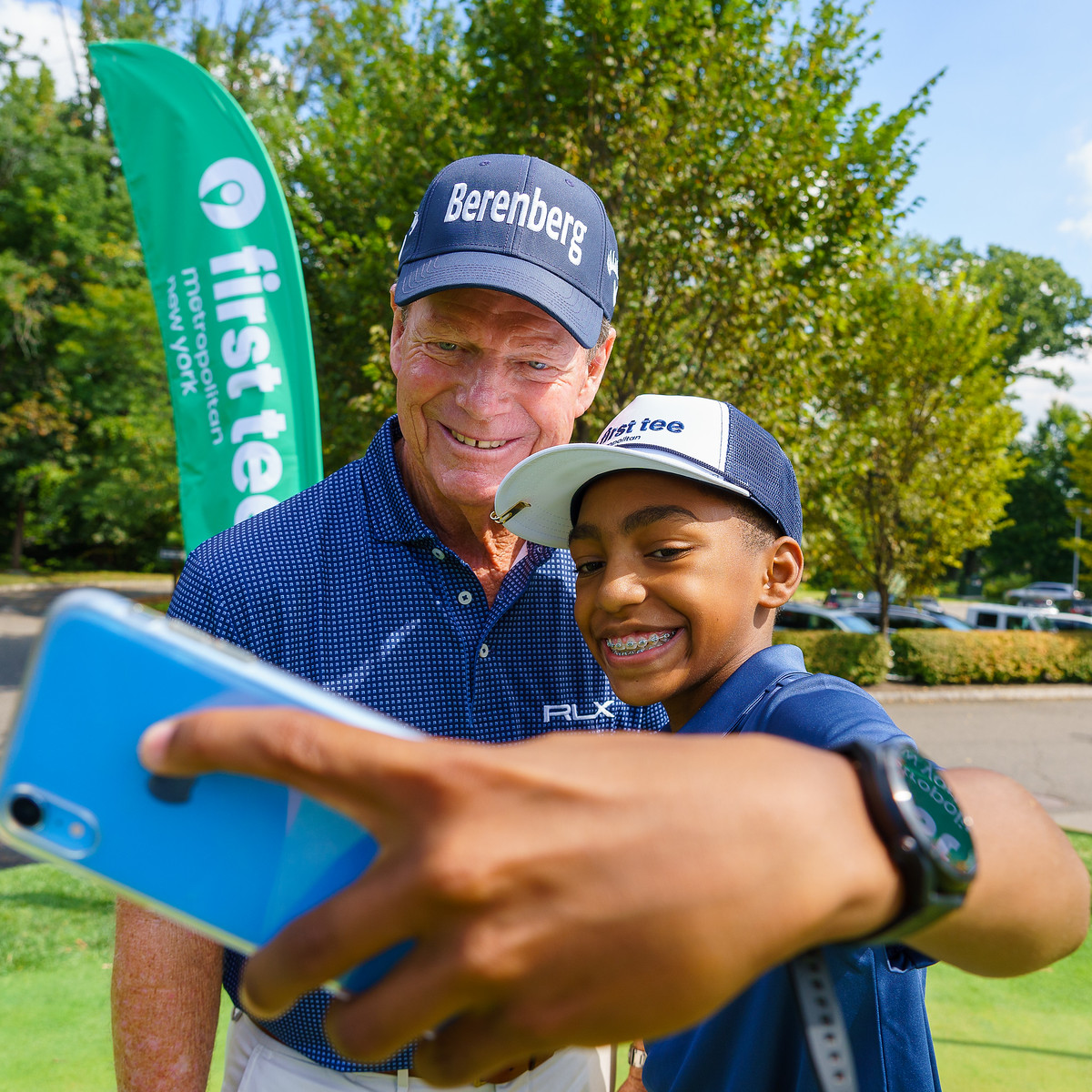 Justin Martin learned the game of golf through the First Tee – Metro Atlanta program. Today, he is a two-time GRAA Top 100 Growth of the Game Teaching Professional and the 2021 Georgia PGA Section Player Development Award recipient. He graduated from Hampton University in Virginia with a degree in Sports Management, earning MVP awards on three occasions while playing on the golf team. He competed in the 2017 and 2018 PGA Professional National Championships, and won the 2018 Georgia PGA Match Play Championship. Martin earned the Georgia PGA North Chapter Youth Player Development Award back in 2016, and is President of that very chapter today. After stints as PGA Assistant Professional at golf facilities in Georgia and Virginia, Martin would go on to serve three years as the Director of Golf and Instruction at the same First Tee program that he learned through as a kid, and more than three as a Lead Instructor at Bobby Jones Golf Course. He just accepted a position as PGA Director of Coaching at The Park West Palm in West Palm Beach, Florida.

As our First Tee leaders emphasized in our conversations, First Tee is not a golf player development program. First Tee focuses on real life with kids who need the attention. The lessons and life skills learned through their time in First Tee will help advance these kids, teens and young adults into higher education and careers, in and out of golf. They will learn how to deal with failure, disappointment and heartbreak, as much as success. As we all know from our lives in golf, it's not about the errant shot you just hit, but about gathering yourself and sticking the next one pin-high. Thankfully, there are people on the bag who are there to help – in San Francisco, Pittsburgh, Houston, New York, Atlanta and so many more.
For more information on First Tee, please log onto its website.