Answering the age-old question: "How do you take your game from the range to the course?"
You've seen them before, they likely litter your lesson book: Range players. During practice sessions they can't miss an 8-iron and the drives are fairly straight. But when they get to the course, 95 is as good as it gets.
They have the talent, ability and knowledge to perform, but something blocks them from transferring their golf game from the range to the course. According to sports psychologist Dr. Alan Goldberg, co-author of "This is Your Brain on Sports" and founder of Competitive Edge, it's an issue that crosses all sports.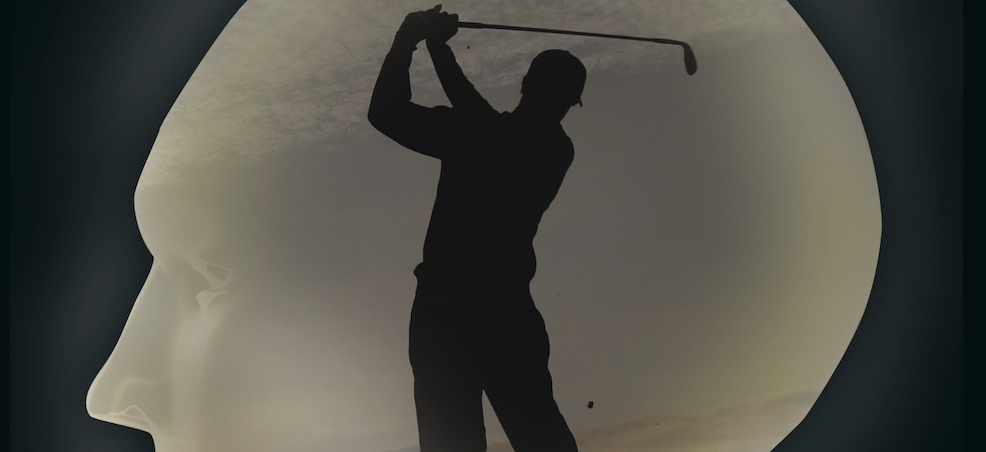 "Practice is a different emotional climate than competition," says Goldberg. "In practice athletes are relaxed. They're only focused on the act and feel of what they're doing. But during competition their focus shifts to the results – how many strokes they need to make up or where the club needs to be on their takeaway. These thoughts create discrepancies in performance. "On the range golfers are feeling the force, and on the course they're forcing the feel." Goldberg says that the change in focus is inadvertent. It's fairly natural for golfers to start thinking about the outcome of their shot for before they hit it, or about what score they want on a particular hole before they even stick the tee in the ground. But doing these things adds self-imposed pressure and causes overthinking – both of which create nervous responses and don't allow the golfer to freely swing the club.
For example, I remember trying out for my college golf team and during warm ups, before I even got to the first hole, the coach told me I was a "range player." I didn't know what that meant until I got the tee box and couldn't stop my hands from shaking. Just playing a round of golf, whether you're trying out for a college team or teeing it with your buddy, adds the competitive element.
How do you prepare for that competitive element? How do you, the instructor, help your students take their golf swing from the range to the course?
One part of the equation is how your students practice. "You don't want to hit 50 drives in a row. You want to play the hole: hit the driver, hit an iron and then hit a wedge. Play it out in your imagination," describes Goldberg, who has worked with high-level athletes in swimming, soccer, softball and golf. "To a degree, this will prepare your students for the pressure of the course. But only to a degree, that's not the real answer."
Each time a golfer steps on the course they're upping the ante – they're adding a competitive element that doesn't exist during practice. If you have a student who struggles with making the on-course transition, try some of these strategies to help them divert their focus to the appropriate areas. Who knows, had I known these things 10 years ago maybe I would've made my college golf team.