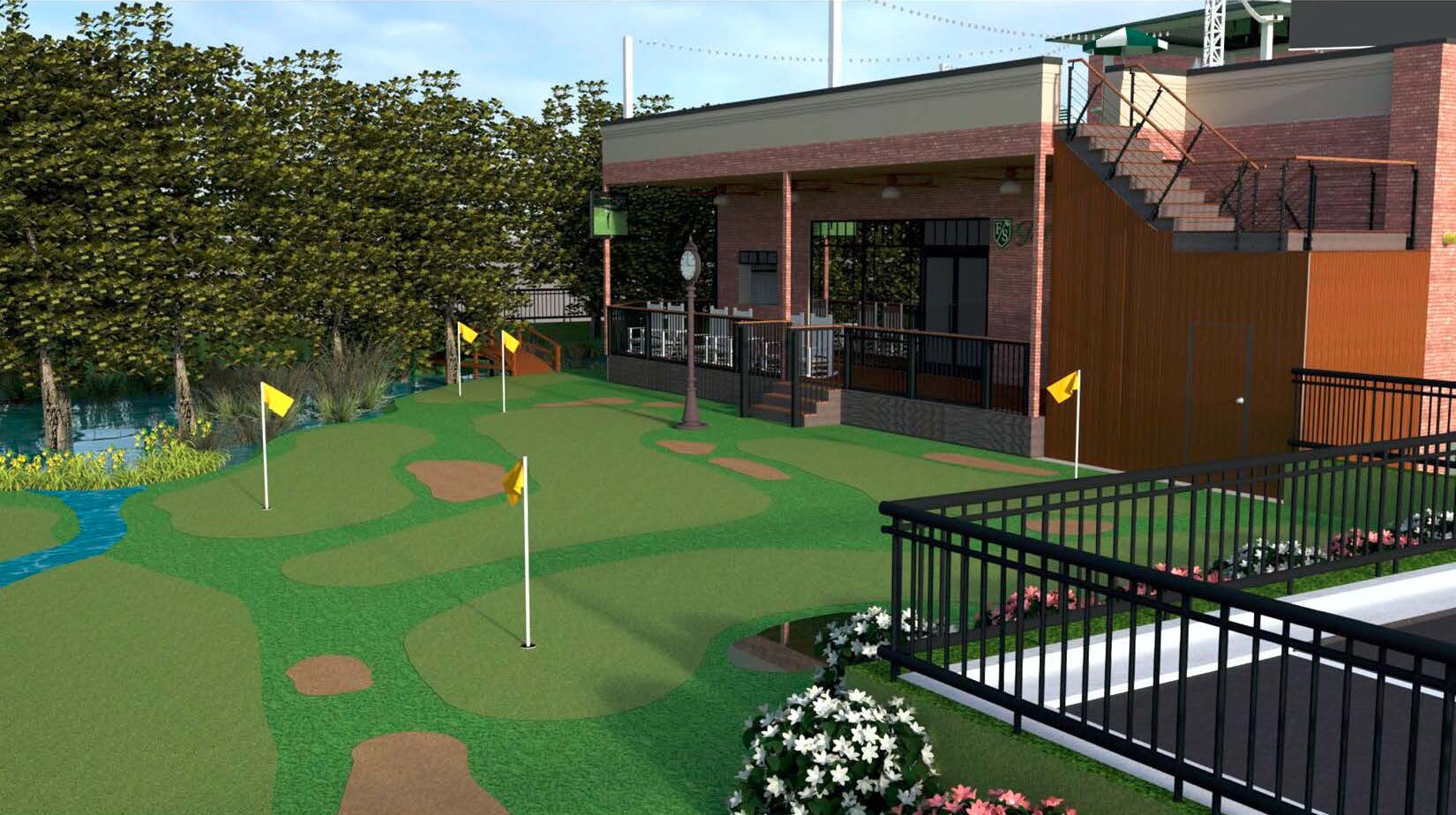 By John Torsiello
Rather than be daunted or discouraged by the COVID-19 pandemic, Neal Freeman, the mastermind behind Fairway Social, a great new golf and entertainment concept, sees a silver lining in the dark clouds that the health crisis has cast over American society and the economy.
"Covid-19 struck during the planning and construction stages, and we won't be opening until the end of this year or early next year. So, for us, it's a non-factor. I believe as we come out of the pandemic, people will be looking to get out and socialize in a safe, fun atmosphere more than ever," Freeman highlighted.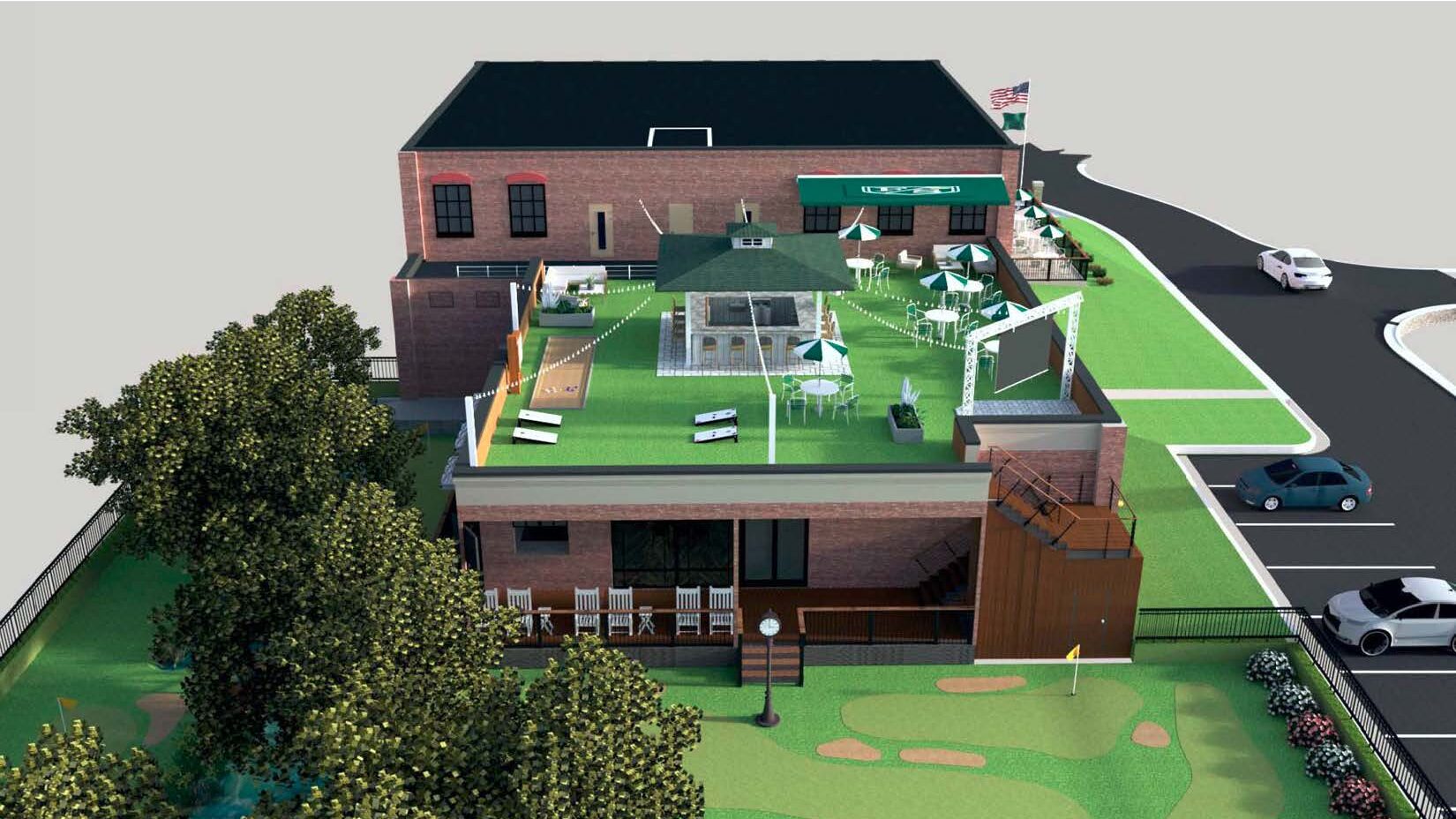 Socializing in a sporting atmosphere is what Fairway Social is all about. The 11,000-square-foot golf, entertainment, and food and beverage operation will be part of a development called The Maxwell in Alpharetta, Georgia, a city of 57,000 people, located in the suburbs, north of Atlanta. Plans are for 44,000-square-feet of retail and residential (138 single-family units) space, with the project slated to cost over $20 million by completion.
Fairway Social will include seven "Full Swing" golf simulators, where guests can play virtually on the world's top courses, as well as provide simulated games for baseball, football, soccer, lacrosse, hockey, cricket, and even "zombie" dodge ball. Also planned is an outdoor putting course, elevated uptown bar bites, drinks, and a rooftop patio bar with live music on the weekend.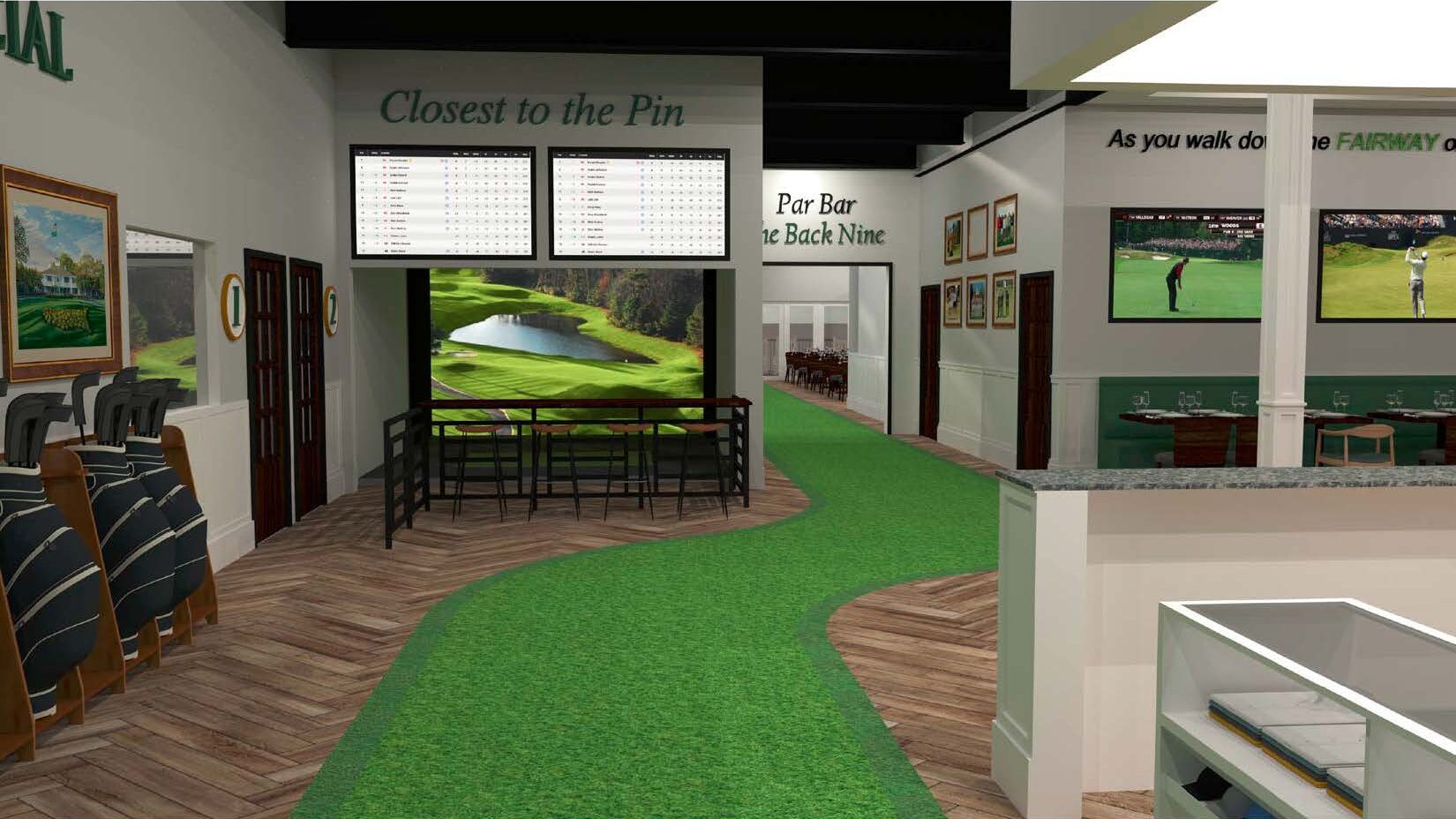 Freeman is the founder of the highly-successful LakePoint Sports in Emerson, Ga., a family-oriented multi-sport and entertainment complex that features such amenities as rock climbing, miniature golf, and bowling in a "competitive socializing" setting. "Having LakePoint and having so much fun with it, I decided to do more similar venues," he commented.
A golfer from an early age, the 62-year-old real estate developer and entrepreneur was inspired by the success of TopGolf and built upon that through his own love of the game. He saw a perfect opportunity to test his next social venue in Alpharetta, "one of the hottest submarkets the country".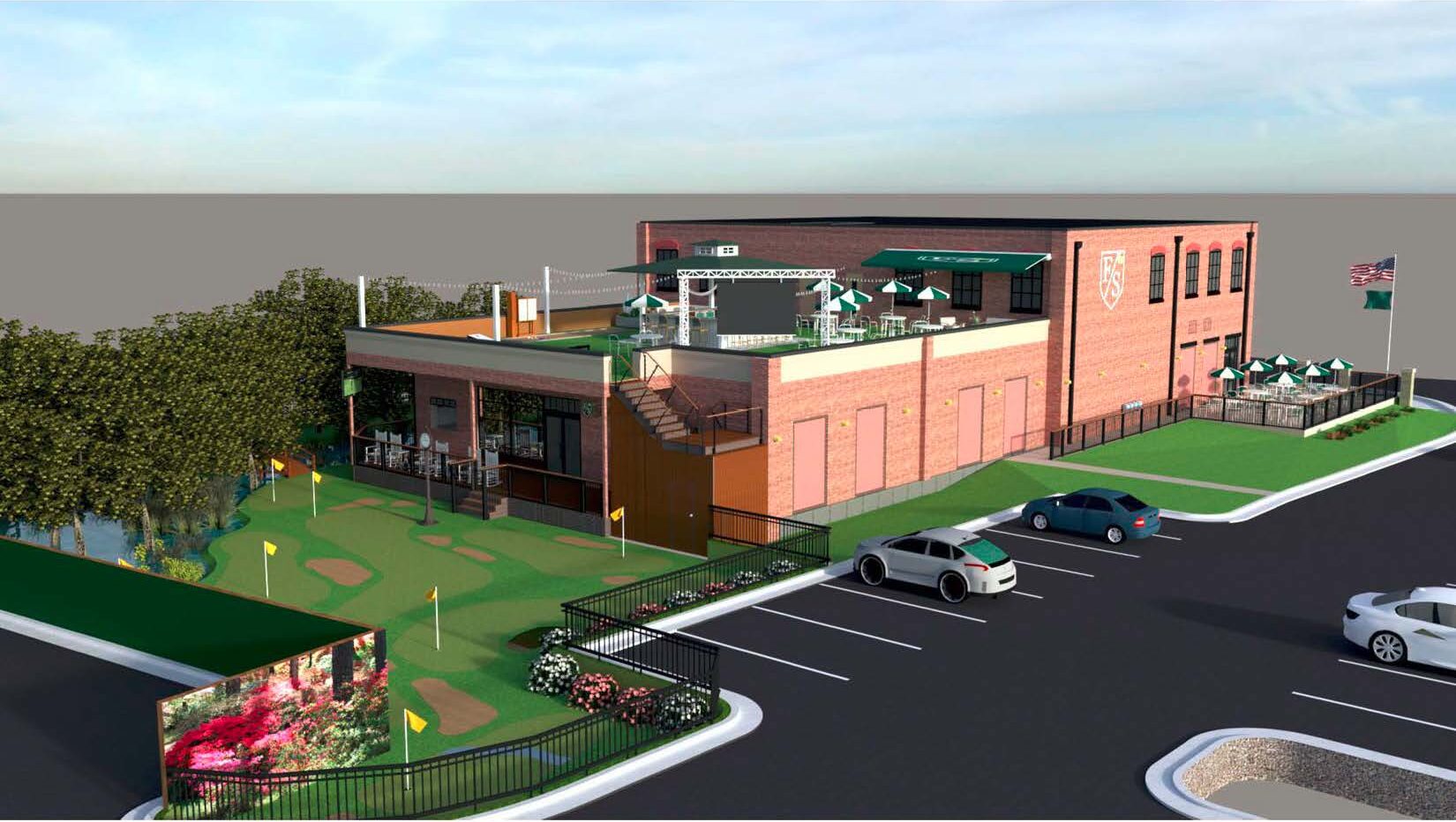 "We hope Fairway Social will be a new way to play, with state-of-art simulators, nine holes on an outdoor putting course, ping pong, bocce ball, and a rooftop food and beverage operation," Freeman stated. He will be introducing a new game called Cro-Goä that will provide an opportunity for players to design their own putting experience using a modified croquet mallet, a light-weight, oversized putting ball, and croquet wickets on the outdoor putting green. "We see the venue as ideal for outings, fundraisers, and corporate events. We'll also work some fun competitive aspects into the golf, like pick a pro, and closest to the pin contests every day. The putting green is beautiful and will have breaks similar to what you will find on a real course."
The Maxwell is located in downtown Alpharetta and is walkable from the city's premier shopping area, The Avalon. "We have 30 hotels within a 30-mile radius and 28 country clubs within 12 miles of The Maxwell," said Freeman. "There are 60,000 people that come into Alpharetta daily, which will provide a lot of people to draw from, in addition to the residents of The Maxwell that don't have to leave the building for shopping, entertainment, and dining," he added.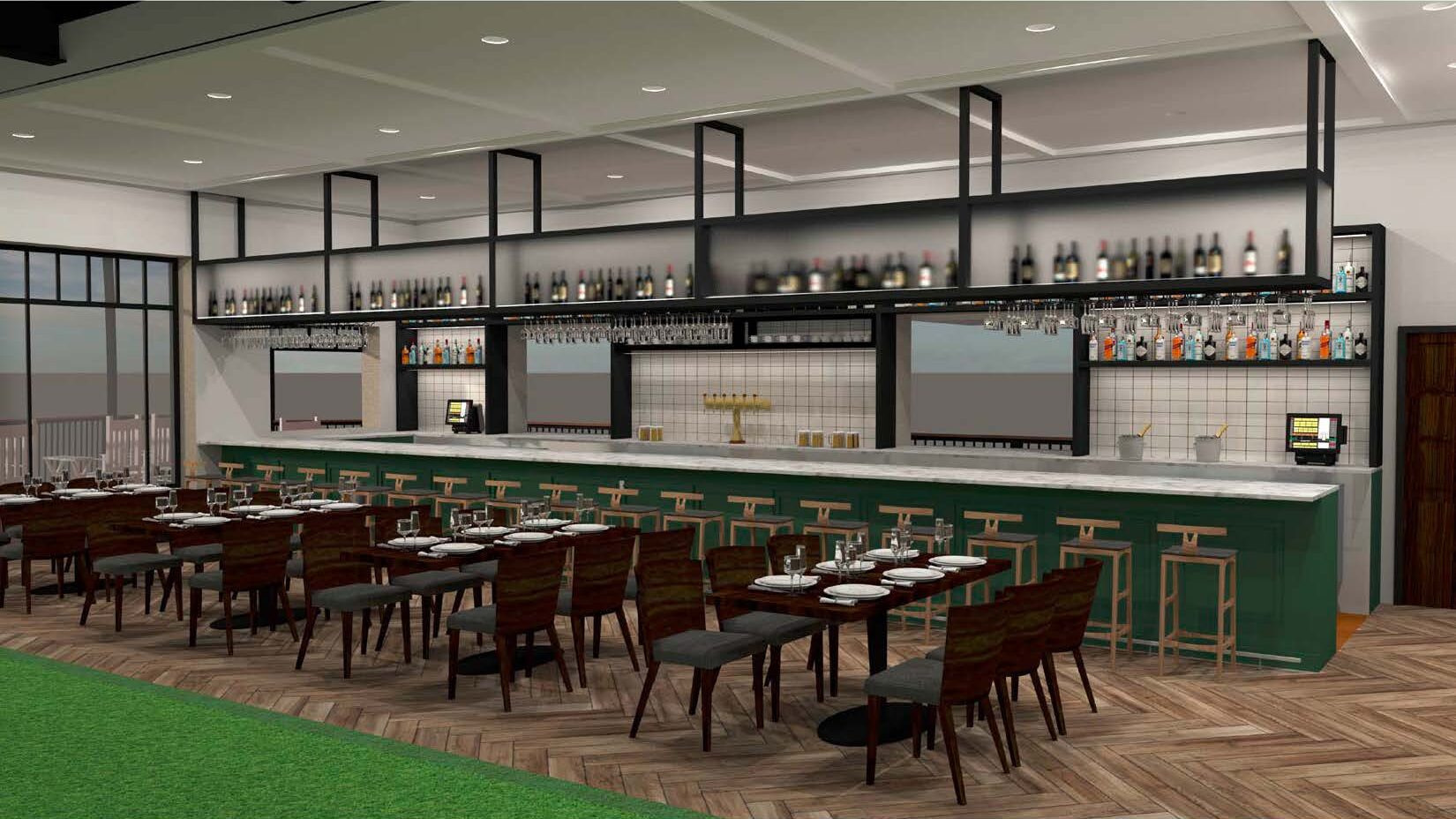 Freeman lives about 35 miles from Alpharetta and wanted his first Fairway Social to have that city's "address". "If it all goes well, we want to break it out in other southeastern cities. But I know the Alpharetta area and felt comfortable opening the first there."
Freeman said plans are in place to allow local teaching professionals to use Fairway Social as a training facility. "Especially during the weekdays, we want to provide this service for customers who want to get lessons from a pro. We'd like to set up a system where the pros are independent contractors for us and we can do the scheduling of lessons at Fairway Social on a revenue-sharing basis with them."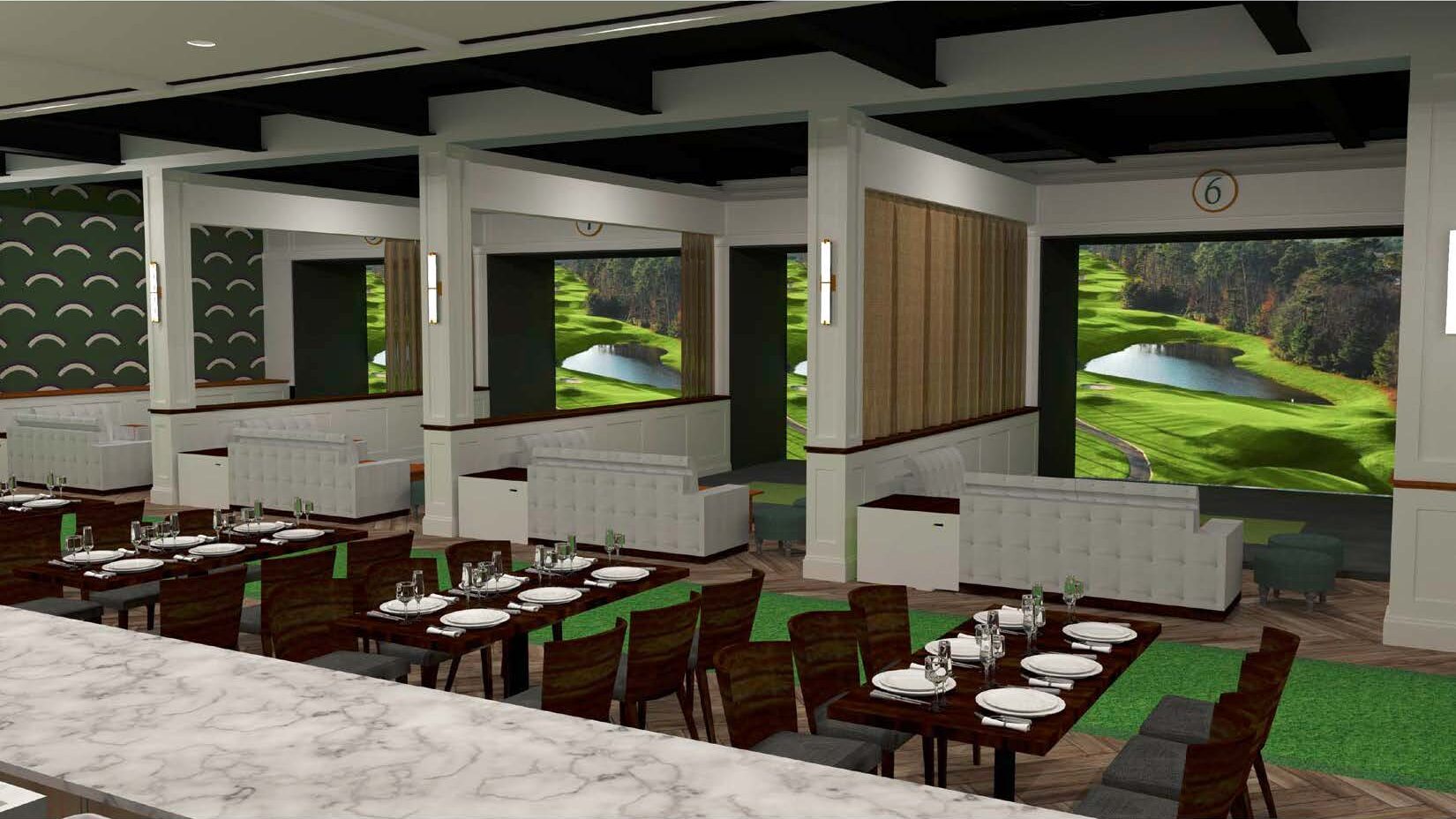 Serendipitously, Freeman and the lead developer for The Maxwell, Jason Joseph, were familiar with one another. When Freeman approached Joseph, Managing Director and Capital Markets Partner for Mayfair Street Partners, he loved the idea and sees Fairway Social as a vital "anchor" that will bring foot traffic to The Maxwell and serve as an added attraction for people to purchase residences at the development.
"I've known Neal for 11 years or so and we were former investment partners and had been keeping in touch. When he came to me with his plans for Fairway Social, we were excited to have them [become] a part of The Maxwell. Fairway Social will help create a sense of belonging, a place for people to go for fun and dining and it will be a great anchor for the development. The fact that they are moving ahead with plans to open amid COVID-19 only reinforced to our other tenants to stay with the project," Freeman commented.