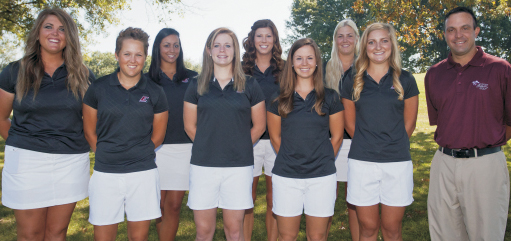 Eastern Kentucky Women's Golf launches Birdies Fore ALS campaign with their spring 2014 season. The team's goal is to raise money and awareness to help find a cure for Amyotrophic Lateral Sclerosis (ALS), often referred to as Lou Gehrig's disease. EKU Women's Golfer, Nicki Henry created Birdies Fore ALS in 2009 when her grandmother, Carol Dovishaw was diagnosed with the incurable disease. Nicki approached her EKU teammates about joining the cause and they all knew they could help make a difference doing what they LOVE and that's playing golf and making BIRDIES.
Partnering with Bright Side of The Road Foundation (www.brightsideoftheroad.org), all proceeds will be donated to fund research directed at finding a cure for ALS.
Follow them on their journey through twitter (@BirdiesForeALS), and www.facebook.com/BirdiesForeALS. Visit www.birdiesforeals.com and join the EKU Women's Golf Team by making a donation towards their Birdies Fore ALS initiative.
CONTACT:
Nicki Henry
(440) 759-7766
nicole_henry2@mymail.eku.edu
Mike Whitson
(859) 358-8369
mike.whitson@eku.edu