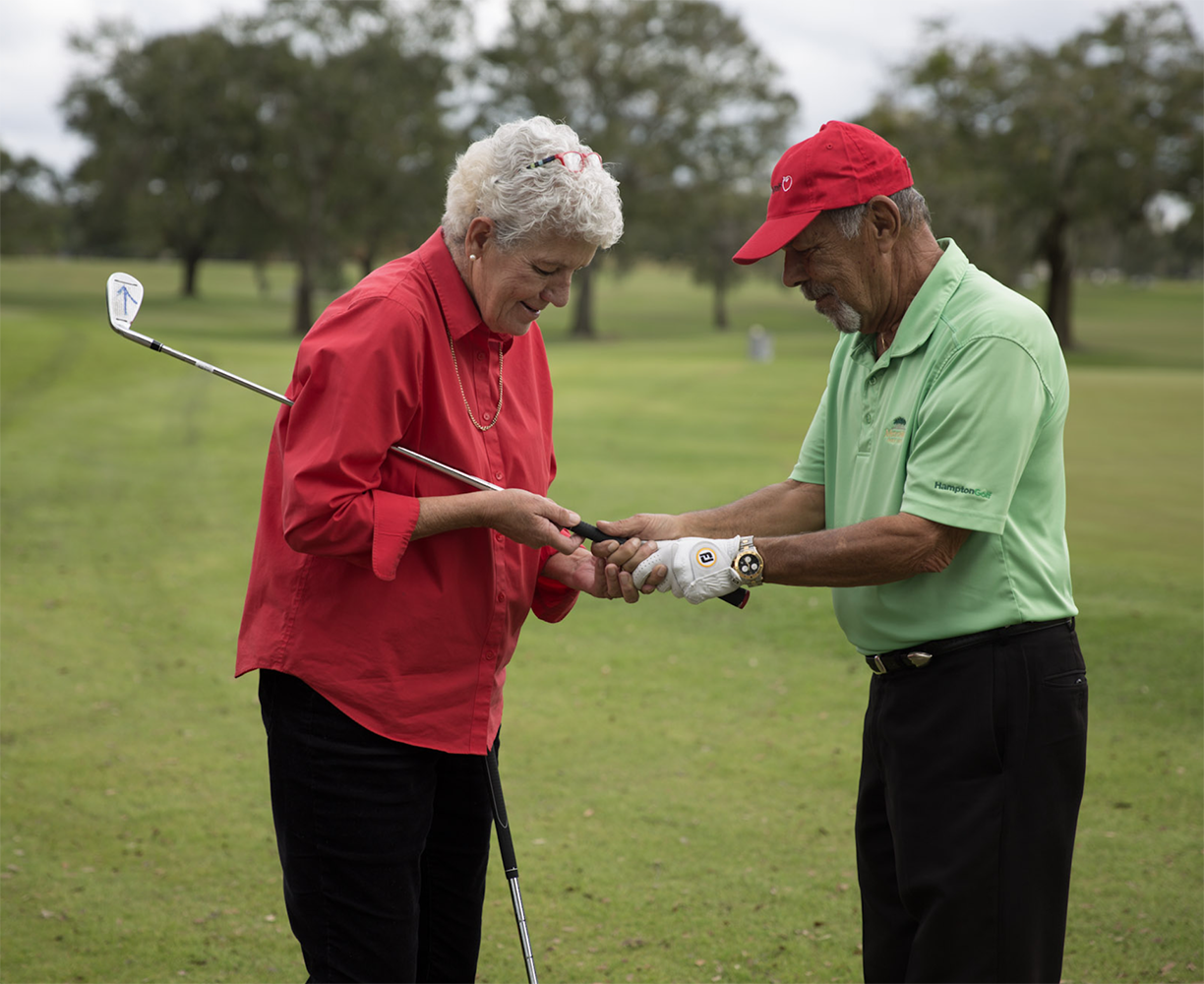 By Vinnie Manginelli, PGA
Of the many new golfers who have stepped up to the tee over the past year, many of them are seeking instruction, formally learning the game. That's a promising sign that they're here for the long-term. Whether it's private lessons, group clinics or online engagement, teaching them how to play the game has become one of the most important methods of retaining them. There are other key factors that golf professionals have cited as vital to new golfer retention, as well. We spoke with several former PGA Section Teachers of the Year to learn what they're doing to keep the momentum going, and how to sustain this success for years to come.
Take Cheryl Anderson, for instance. The 2006 LPGA National Teacher of the Year, now in her 13th year at the Mike Bender Golf Academy, facilitates a thriving Girls Golf program that addresses a very important demographic of golfer. One of very few girls playing high-level junior golf in Trumbull, Connecticut, Anderson grew up playing against the boys, and appreciates the opportunities that Girls Golf offers her young students. "I didn't have any friends who played golf when I started out. To get girls to stay in the game today, they have to have friends in the game. I think that's critical," she stated.

Anderson has co-hosted the Girls Golf program with Christa Teno, the head coach of the Seminole State College of Florida women's golf team. With Teno on board, Anderson's young students are fortunate to have players from Teno's team participate in their weekly sessions, inspiring them to see how far the game can take them. "These great women from around the world are going to college and playing golf. This program is a way for our young girls to believe that they can possibly do the same one day," Anderson explained.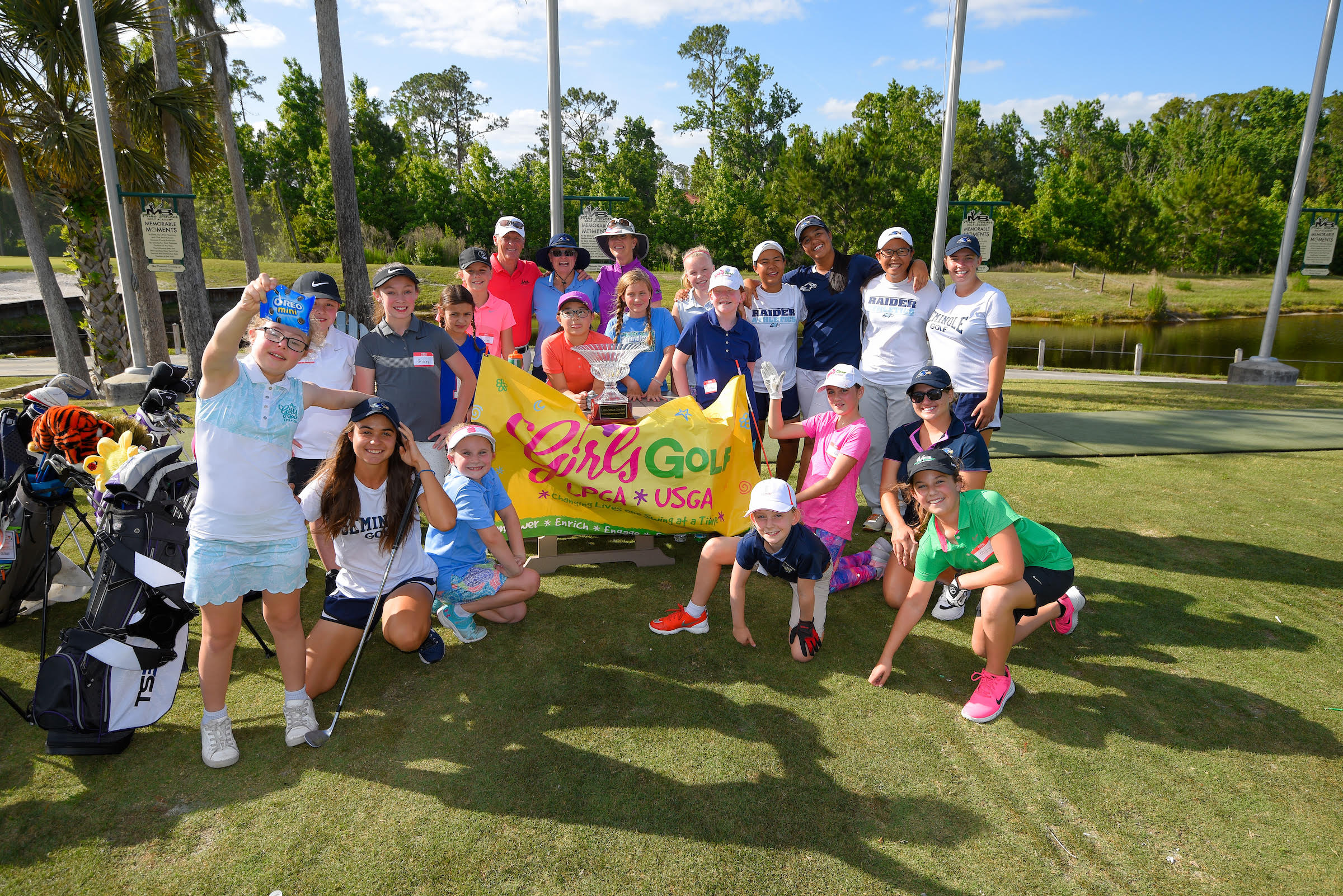 Over the past two years, Anderson and Teno have developed some very good players, and created a second group within the Girls Golf program. "We now send the playing group onto the golf course with Christa's [college] players so they get that on-course experience playing golf each week," Anderson explained. She also emphasized the importance of getting rounds under your belt to develop the skills learned on the range or practice facility. "If you just keep them in clinics and not get them on the golf course, you're going to have a harder time getting them to think of themselves as real golfers." Instruction and on-course play are vital to Anderson's young girls possibly following in her footsteps someday, and she is not alone in this belief.
Sue Kaffenburgh, a former New England PGA Section Teacher of the Year, agrees. After teaching for many years in Florida and Cape Cod, the PGA Teaching Professional at Bayberry Hills Golf Course in Yarmouth, Massachusetts, has seen a shift in how we teach beginning golfers. "For decades, I thought I was offering students a great pathway to become golfers. After all, we covered all skill acquisition throughout the schedule of clinics. While many students went to the range between sessions, few went on the golf course to play," Kaffenburgh stated. "The truth is that their sense of comfort was never addressed," she determined. "They'd have a great time in our clinics; but at the end, did I create golfers? Without on-course engagement, it's hard to say yes."


"I realized to create new golfers for the facility, I had to get them playing on the course at distances from which they could realistically shoot par…immediately! The experience of shooting par from 25 yards and then graduating back to 50 yards,100 yards and beyond gave them the belief that golf was personally doable and FUN!"

Recently, Kaffenburgh has run effective beginner programing that emphasizes the on-course experience as a significant facet of the learning process. She implemented Operation 36 curriculum into the programs and successfully transitions her students from the comfort of the practice facility to the exciting challenges of on-course play. "That's been the key to creating and retaining a new stream of players, ready to spend their dollars at the facility," she declared.


Susie Meyers has similar thoughts regarding instruction and on-course play, but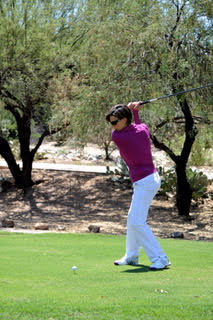 also mentors students with her own unique philosophy. Meyers, a former LPGA Tour player and current PGA Teaching Professional at Ventana Canyon Golf Club in Tucson, Arizona, is a proponent of the Socratic Method of teaching. Through conversation, she probes students to determine their individual needs, and focuses her coaching on addressing very specific details of the student's strengths and weaknesses. For this reason, Meyers prefers individual instruction over group sessions. She will, however, encourage new students to bring a partner, so they can both take in what she has to say and support each other in applying her concepts.
"I start asking questions to determine what they believe in," Meyers said. By inquiring as she does, she prompts her students to consider the best way of doing something. "It's all done in a very non-judgmental way – there is no right or wrong. Helping them understand and agree to 'a better way' is part of the developmental process."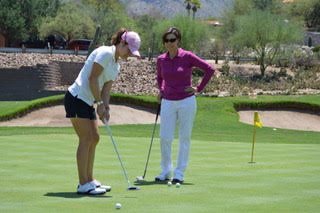 Retention, after all, happens when golfers are comfortable in their surroundings, and in their knowledge of the game. They don't need the best golf swing or the lowest score. But if you can get them to understand how to use the tools, they will be more open to change and receptive to the information you have to share. Meyers says that keeping it simple is always a better way to teach. "It's in the communication," she says. She strives to help her students play the game without the frustration that so many golfers endure.
When considering other key factors to golfer retention, Meyers highlights the many benefits of playing golf with her students and puts the reasons we play the game in a refreshing new light. "We play because it's social. We play because it's outdoors. We play because it's problem-solving. We play because it's a self-challenge. We play because it's exercise. And if we happen to have a good score, then great," Meyers explained.

Instruction – On-Course Play – Providing a New Perspective. With these proven methods of golfer retention being understood, is there anything else we can do to create long-term customers? Kay McMahon says it's about personal relationships. McMahon is the founder of "EduKaytion Golf" and a former LPGA National Teacher of the Year. She started engaging golfers online to foster new relationships before COVID made it the only way to do so. Utilizing such tools as YouTube and Zoom, McMahon supplements her many in-person lessons with video tips, and started a five-week webinar program on Zoom in April of last year. What began as a band-aid to pandemic restrictions has turned into an important facet of her teaching and engagement. One year later, she's in her 15th webinar series. Some discuss the fundamentals of the game – everything she teaches on the lesson tee or short game area. Others focus on strategies that help during on-course play – personal pars, uneven lies and mental game work.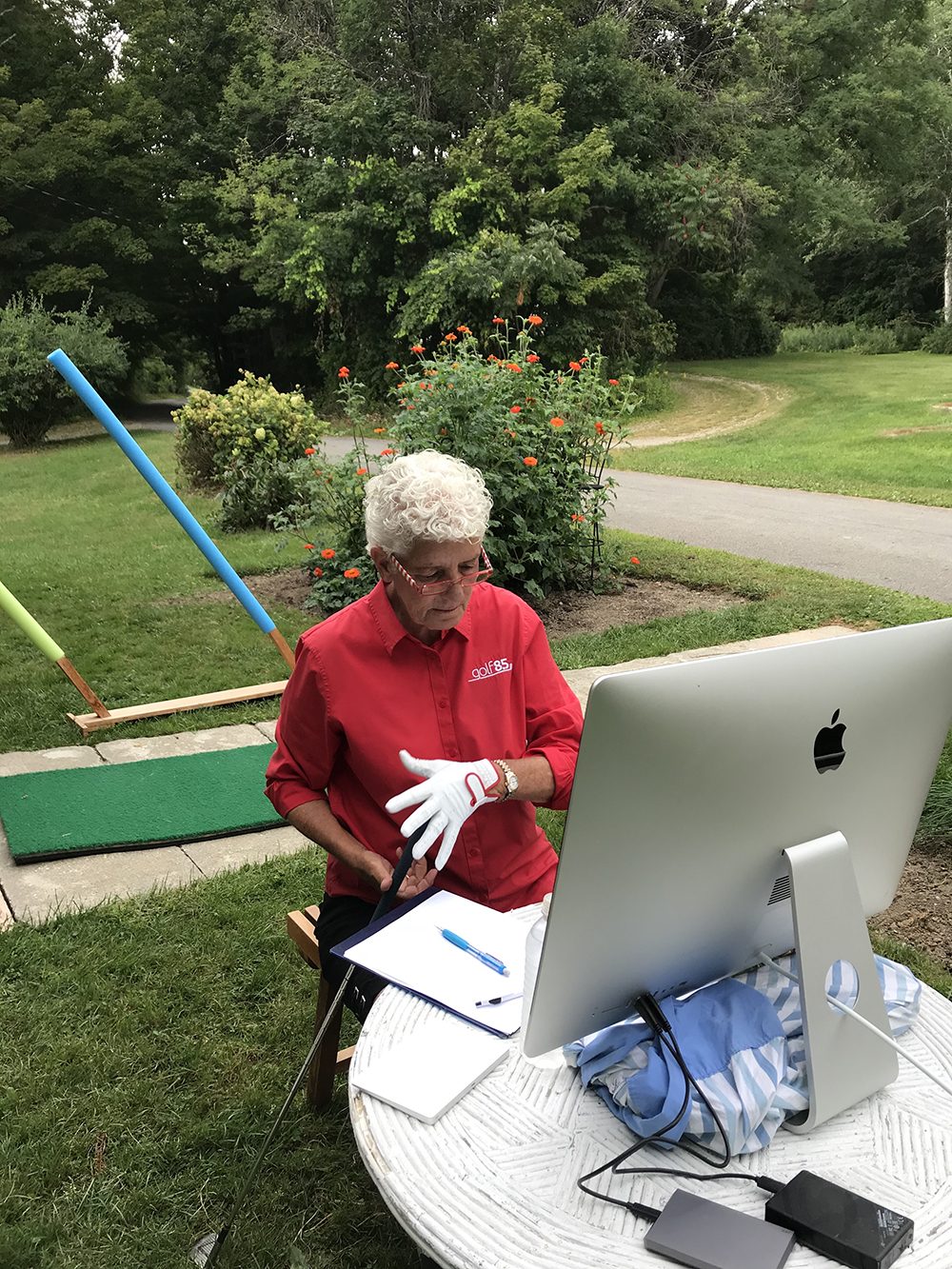 The concept of personal pars is a different way to look at the numbers on the scorecard. If a golfer can't reach a par-four in two shots, then it's not a par-four for that golfer. Helping students understand this notion will encourage a more enjoyable round of golf. They'll have more success than they would subscribing to the conventional (some might say antiquated) way of thinking.
Though the philosophies may differ and methods vary, there are some unmistakable consistencies in what these exceptional PGA Professionals, each one a former Teacher of the Year in her PGA Section, have to say about retaining the many new golfers who have looked to golf as a respite from the pandemic.
For more information on these leaders in golf instruction, logon to:
Cheryl Anderson – https://www.mikebender.com/cheryl-anderson/
Sue Kaffenburgh – https://golflessonscapecod.com/index.html
Susie Meyers – https://susiemeyersgolf.com/
Kay McMahon – https://www.edukaytiongolf.com/