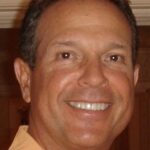 Ed Ibarguen, a two-time GRAA Top 50 Growth of the Game Teaching Professional, a Top 100 Golf Magazine Teacher, a past PGA of America's Teaching and Coaching Committee chairman, and a PGA Master Professional at Duke University Golf Club in Durham, North Carolina.
Ed Ibarguen on the importance of focusing on social versus golf centric range programs:
Duke University's MBA program is quite intense, so there aren't many opportunities or places for the classmates to gather to relax and let off some steam. Fortunately, the Duke University Golf Club is a brisk five-minute walk from their primary MBA building on campus. Enter: 'Fuqua Range Fridays,' a social, golf centric gathering that features five quality enticements: a) it's outdoors, b) it's with their friends, c) it's only two hours long, d) involves healthy physical exercise through a low-pressure golf environment, and e) there's a 'pony' keg of free, ice-cold beer from the hotel (Washington Duke Inn) food and beverage department. The program invites the entire MBA student body to gather within an area on the practice range that is reserved for them (approximately ½ of the range tee area is roped off for them). Once there, with light supervision, the space is all theirs. The dispensing of beer is done by a hotel f&b employee to ensure that no one is over-served. We've been hosting this program for many years, and we have had no behavioral issues. The MBA group is charged for the beer and an all-inclusive fee for the space by the hour. For our outside staff, it's always an easy set-up (clubs, balls, tees) and tear down.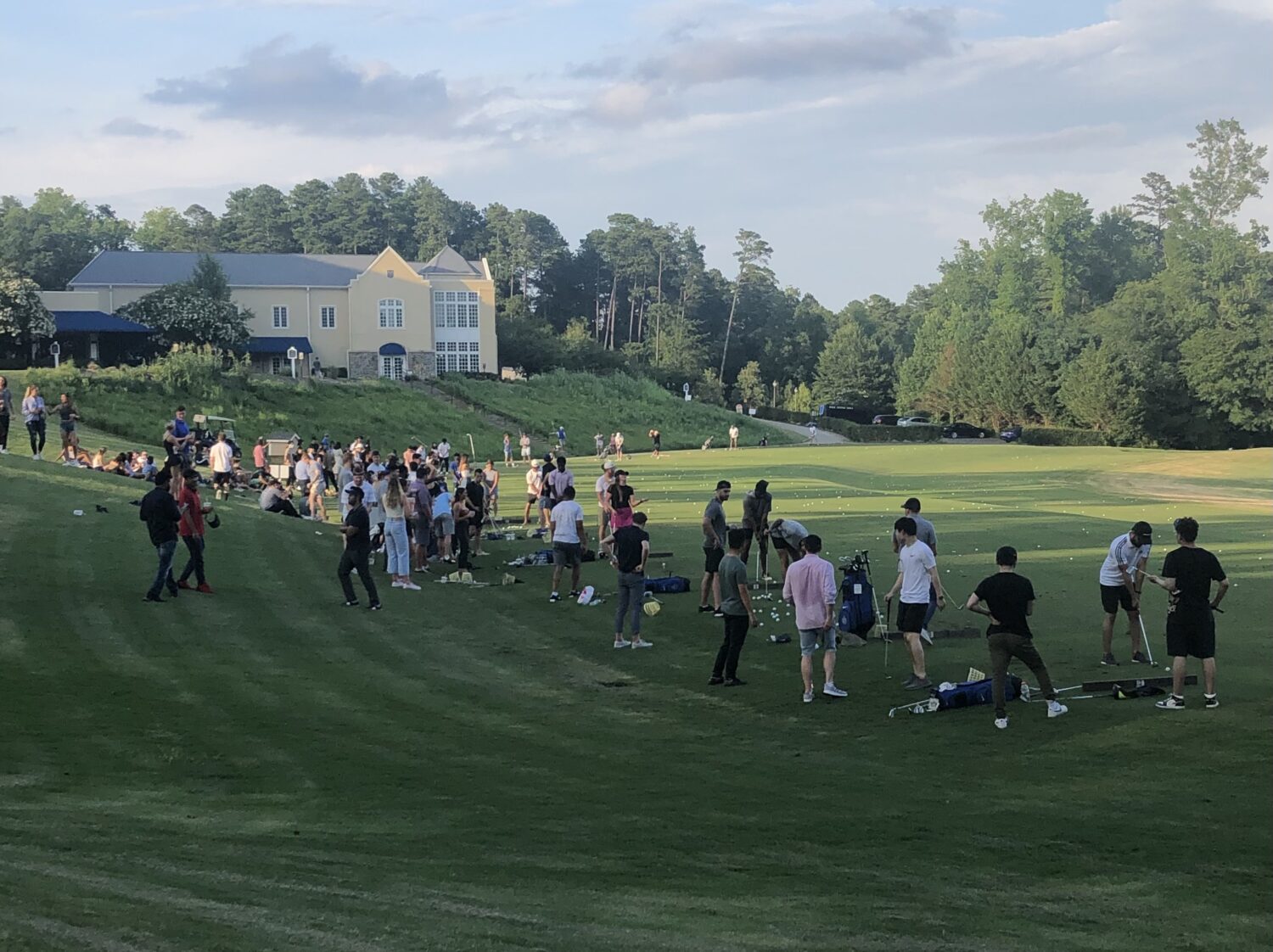 Ed Ibarguen on the business impact of focusing on social versus golf centric range programs:
During the academic golf season, MBA students don't have much time to hone their golf skills. However, MBA students are high achieving individuals who are extremely competitive. They enjoy and seek out fun social outlets wherein they can network and if possible, compete against each other. We've witnessed how this type of largely social gathering will end up lighting a 'spark' that has led many to catching the golfing 'bug'! Like most folks, they have a strong desire to improve themselves in their spare time. Depending on the academic calendar, almost every week, 'Fuqua Range Friday's' is available for them. It's not long into the semester before golf has become a 'top level option' for social and individual recreation. Typically, the weekly draw is approximately 60-75 students over the course of two hours. On our range, there is a side hill where many simply sit and watch their fellow students take turns at hitting balls. The only instruction might come from a fellow student; otherwise, they are on their own to explore what hitting a golf ball might be like. What's really interesting is these short duration exposures to the game will often trigger further learning through individual or small group lessons. By offering more learning-based group instruction programs at hours that match their schedules (late afternoons and weekends), we are developing lifelong golfers in the unlikeliest of circumstances!

If you would like to email the author of this Best Practice directly, please email ibarguen@duke.edu.