This resort's Texas-sized practice range offers skeet shooting as an alternative activity
By: Tony L. Starks
Central Texas flair is alive and well at the Hyatt Lost Pines Resort and Spa just outside of Austin. Guests at the 500- room hotel can go horseback riding, take a rafting trip down the Colorado River or pose for pictures with a herd of Texas Longhorns. They can even mosey on down to the far end of the practice range where they can enjoy some skeet shooting.
That's right, shots on the range at Lost Pines don't always come off the face of a golf club; sometimes they're fired from the barrel of a shotgun.
"It gives a whole new meaning to 'shotgun start,'" quips Kelly O'Donnell, the facility's PGA Director of Golf.
The skeet shooting space was once a secondary teaching area that went under utilized. With a goal of enhancing the Texas experience while also growing revenue, in 2009 the sales and marketing team made the decision to transform the space into a skeet shooting range.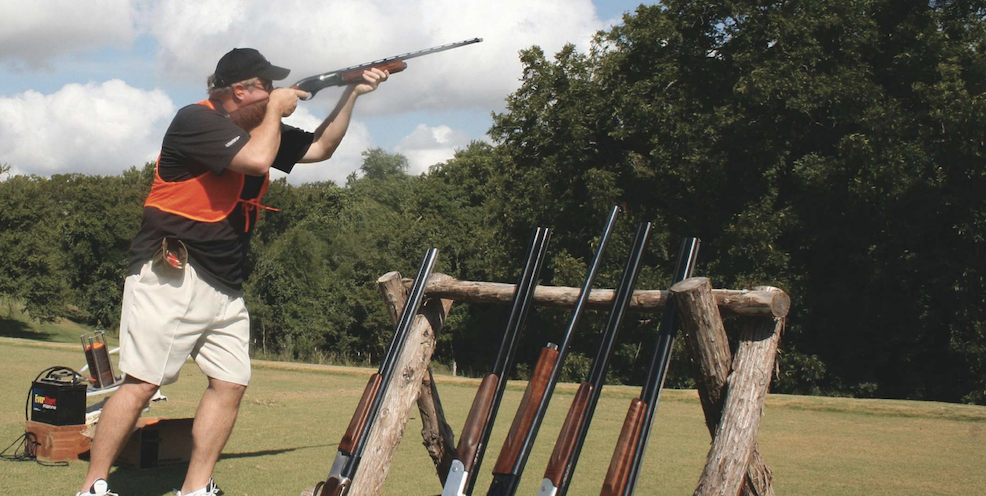 Safety risks are alleviated by the sheer size of the range – it stretches farther than 400 yards – and the fact that shooters take aim in the opposite direction of the golf course and practice area. There have been no incidents in its 10 years of operation.
"I have to admit that it startled me at first," says O'Donnell, the 2016 PGA Merchandiser of the Year for Resort Facilities. "I remember when we first installed it, I was giving a group lesson and then all of a sudden…BLAM! BLAM! BLAM! I just reminded my students that it was something new we're doing and that everything was fine."
Initially, O'Donnell thought he'd receive complaints from golfers about the noise. But it's been the exact opposite response.
"It adds a big time wow factor," he says. "When people hear it, their response is 'Wow, that's cool! Can I go do that, too?'"
That curiosity has led to a sizeable uptick in revenue. The facility charges $85 a person for skeet shooting, and it's normally packed during peak seasons and times. It's become so popular that they even added archery and axe throwing. A third-party vendor operates the facility, providing all the artillery and equipment, and shares the revenue with Lost Pines.
"I like the flexibility of what we can do with our range space, and we've taken advantage of that in a multitude of ways," says O'Donnell. "It's all about being creative and thinking outside the box to turn your range to a revenue producer."
In addition to the skeet shooting, Lost Pines has used the front end of its range to host kickball and flag football leagues. At one point, they built a moveable two-story structure that hosted a large wedding party. The second floor was the chapel, while the bottom floor was reserved for dancing and dinner.
O'Donnell has watched Topgolf flourish in Austin, and he recognizes the potential of using the range as an event and entertainment space. He says many of the new students at Lost Pines began taking lessons because they were introduced to the game through Topgolf. It's even impacted some of his hires.
"We recently hired someone on our wait staff who was introduced to the idea of working around the game because their experience at a Topgolf," says O'Donnell. "That's really what we're trying to do. How can we appeal to more people while using golf as the backdrop? Whether it's skeet shooting or axe throwing or horseback riding, we're trying to get more people out to the golf course. Being creative with what you do on the practice range, that's the perfect way to accomplish that."